Whether you're growing Aloe barbadensis or a less common variety, you need to know about common Aloe vera plant disease. Aloe vera is a popular succulent favored among houseplants thanks to its stunning rosette leaf formations and vast medicinal properties. The Aloe vera plant is a genuine behemoth of the desert.
South America, South Africa, and the American southwest are among the warm, dry locations where Aloe grows. Aloe Vera is a cactus plant that serves as all-natural herbal therapy for burns, inflammation, digestive issues, bee stings, acne, and spider bites.
Aloe vera problems and Aloe vera bugs quickly decimate a healthy crop of plants if left unchecked. Catching symptoms like wilting leaves, dark spots, or evidence of insect invasion early increases the chances of your plant returning to total health.
Dealing with Common Aloe Vera Problems
Aloe vera is a popular succulent often marketed with houseplants, though it has many medicinal uses. Combined with honeydew, Aloe gel makes a soothing anti-inflammatory skin remedy or even acts as a remedy for constipation.
Wilting and lesions on Aloe vera leaves are signs of Aloe vera plant disease or an invasion of Aloe vera bugs. Fortunately, most Aloe vera problems are easy to address with little knowledge and the right tools.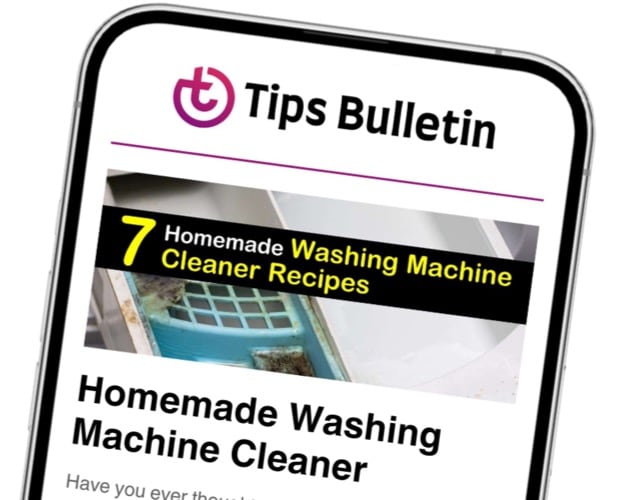 Finally, an email that Transforms Your Home.
Get the latest home and garden tips from our experts, delivered straight to your inbox.
Aloe vera is a hardy plant with minimal care requirements; protecting it from pests and being vigilant for indications of trouble ensures your plant thrives. Read on to find the varieties of Aloe vera to plant that will thrive the best in your home.
Aloe Vera Plant Disease Caused by Pathogens
Soft rot is the most typical Aloe vera disease caused by bacterial pathogenicity. Aloe leaves with water-soaked areas have a bacterial illness called soft rot. The leaves get mushy and fall off as rot takes hold inside the plant. The spots can grow and converge.
Act quickly and decisively to save your plant by immediately removing the Aloe from its pot and repotting it in a suitable clean pot with a sand, perlite, pumice, and bark mix. Always use the proper replanting technique and watering schedule to ensure your Aloe vera thrives.
Growing your Aloe in a pot is the easiest way to control soft rot of the roots. But Aloe vera will grow outdoors for a long time if you can control pests and diseases.
Aloe Vera Bugs
Several insect pests target the Aloe vera plant and cause significant damage if left untreated. Insects feed on Aloe vera leaves, piercing them and tearing into the plant tissue to leave behind lesions.
Regularly inspect your Aloe vera plants for live insects, eggs, or signs of pest activity and infestation. If you suspect pests, apply a broad spectrum natural insecticide like neem oil, insecticidal soap, diatomaceous earth, or horticultural oils promptly. Limit the destruction of leaves and give your Aloe vera the best chance of recovery.
Aloe Vera Plant Fungal Diseases
Aloe rust occurs when a fungal infection causes your Aloe plant leaves to look rusty. Mix a teaspoon of baking soda powder in a quart of water and spray daily.
Aloe vera root rot is brought on by both a fungal infection and a soggy root system. Dark brown, fragile roots that easily fall out indicate Aloe vera root rot. Mushy lower leaves and stems indicate the disease has advanced to a more severe stage.
In a wet environment, fungi already present in the potting soil flourish. Treat the plant at the first report by trimming away the wet roots, repotting it in dry soil, and applying fungicides.
Anthracnose and Doi leaf spot disease are caused by Alternaria alternata or Colletotrichum gloeosporioides fungus. Infected plants develop reddish brown circular spots on their leaves and require prompt treatment. Neem oil is a broad-spectrum fungicide that quickly eliminates leaf spot diseases.
Growing Conditions Affecting Aloe Vera Health
Many Aloe vera plant problems stem from the environment in which the plant grows. Too much direct light causes sunburn, while overwatering and poor drainage predispose plants to fungal infections like root rot. Over-applying fertilizer leads to toxicity.
Ensure your Aloe gets around six hours of direct sunlight daily, water when the soil is dry, and fertilize only when necessary. Keep your plant healthy and resistant to bacterial and fungal diseases.
You can read on to discover more common growing problems with Aloe vera. Keep your plants healthy, and they will live for a long time.
Aloe is a multipurpose plant grown for its aesthetic and medicinal uses. Whether you're preparing for a round of propagation or have noticed issues with your favorite Aloe plant, it's crucial to know how to react when Aloe vera plant problems arise. Provide excellent care for your Aloe vera and inspect it often for signs of pests and disease to avoid an infestation.
If you loved this article on Aloe vera plant disease, please share this brilliant information on Aloe vera problems with your friends and family on Pinterest and Facebook.