The bright-hued blooms of annuals are a popular addition to any garden. Annuals for cool conditions ensure that your garden delights in the spring and fall in addition to the peak summer season.
An annual matures and dies in one year, while a perennial returns annually. In between the two are biennials, which live for two years. You may also come across the term "tender perennial," which refers to a plant that's perennial in warmer regions but annual in cooler areas.
Cool-season annuals do best in chilly weather, often tolerating light frost. Though this plant group has somewhat loose boundaries, we did not include plants like zinnia or petunia that require some warm weather.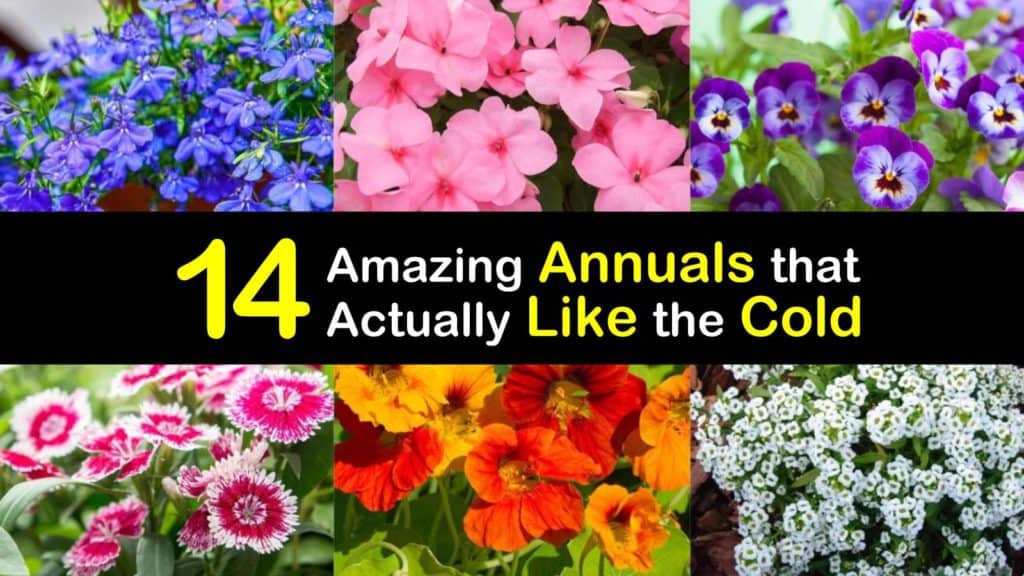 Annuals that Thrive in Cool Conditions
Since you may associate annuals with the potted kind available at garden centers, it's essential to explain the steps for growing them from seed. Annuals for cool conditions must be planted at specific times of the year.
Choose from flowering plants and herbs for cool conditions like lavender and sage. There are many options.
When to Plant Annuals for Cool Conditions
The best time to plant these annuals depends on the species and your region's climate. In general, however, plant these annuals when it's cool but not freezing – typically between 40℉ and 70℉ – meaning either spring or fall.
If you plant in early spring, the annual matures during the summer. In warmer regions, plant cool-season annuals in late summer to have them mature in the fall or winter.
How to Plant Cool Season Annuals
The planting method depends on the species. Since some do not handle transplanting well, sow them outdoors, which also provides cold temperatures for germination if necessary. Alternatively, grow delicate annuals in peat pots that go directly into the ground.
Some annuals prefer to be started indoors under plant lights. Transplant them outdoors in early spring – after the last frost, unless they're frost tolerant.
Snapdragon (Antirrhinum majus)
In the spring and fall, snapdragon's leaves and vivid blooms encircle its stalk. The flowers come in white, yellow, pink, and more. Though snapdragons are perennials in warmer zones, they're customarily grown as annuals.
Grow them from cuttings or store-bought seedlings, or sow seeds outside in late fall or inside eight to ten weeks before the final spring frost. Plant them in clusters or a border in full or partial sun and well-drained, fertile, moist, slightly acidic or neutral soil.
For the first few weeks, water regularly, then provide one inch of water per week in dry weather. Apply balanced fertilizer upon blooming.
Sweet Alyssum (Lobularia maritima)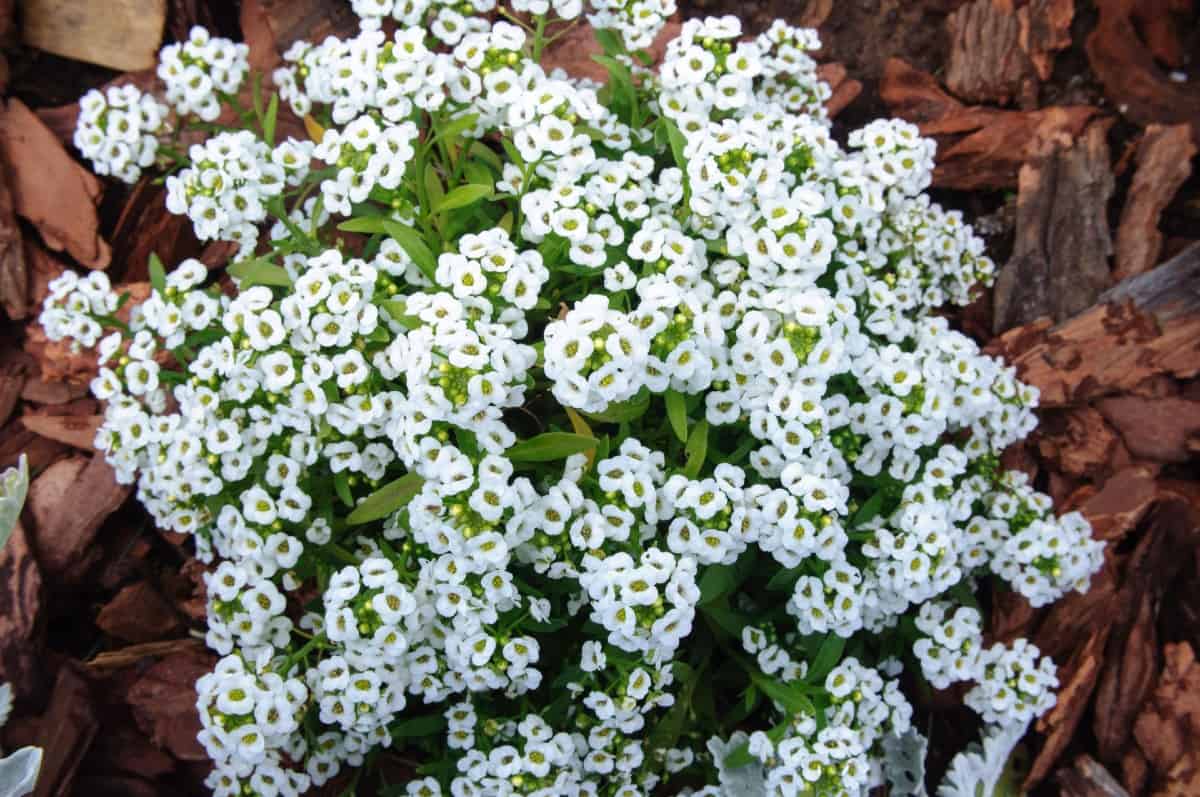 This groundcover bears tiny, sweet-scented white, pale pink, or purple flowers between June and October, pausing in intense heat. Place sweet alyssum on slopes, along path edges, or in cracks between stones.
Plant purchased seedlings or sow alyssum seeds once the soil is warm. Alternatively, start seeds indoors eight weeks before the last frost. Site alyssum in full or partial sun and fertile, neutral, loamy soil that drains well.
Only give it fertilizer if the soil is particularly poor. Give it one inch of water per week, or more if it's hot and dry.
Dusty Miller (Jacobaea maritima) – A Lacy Cool-Season Annual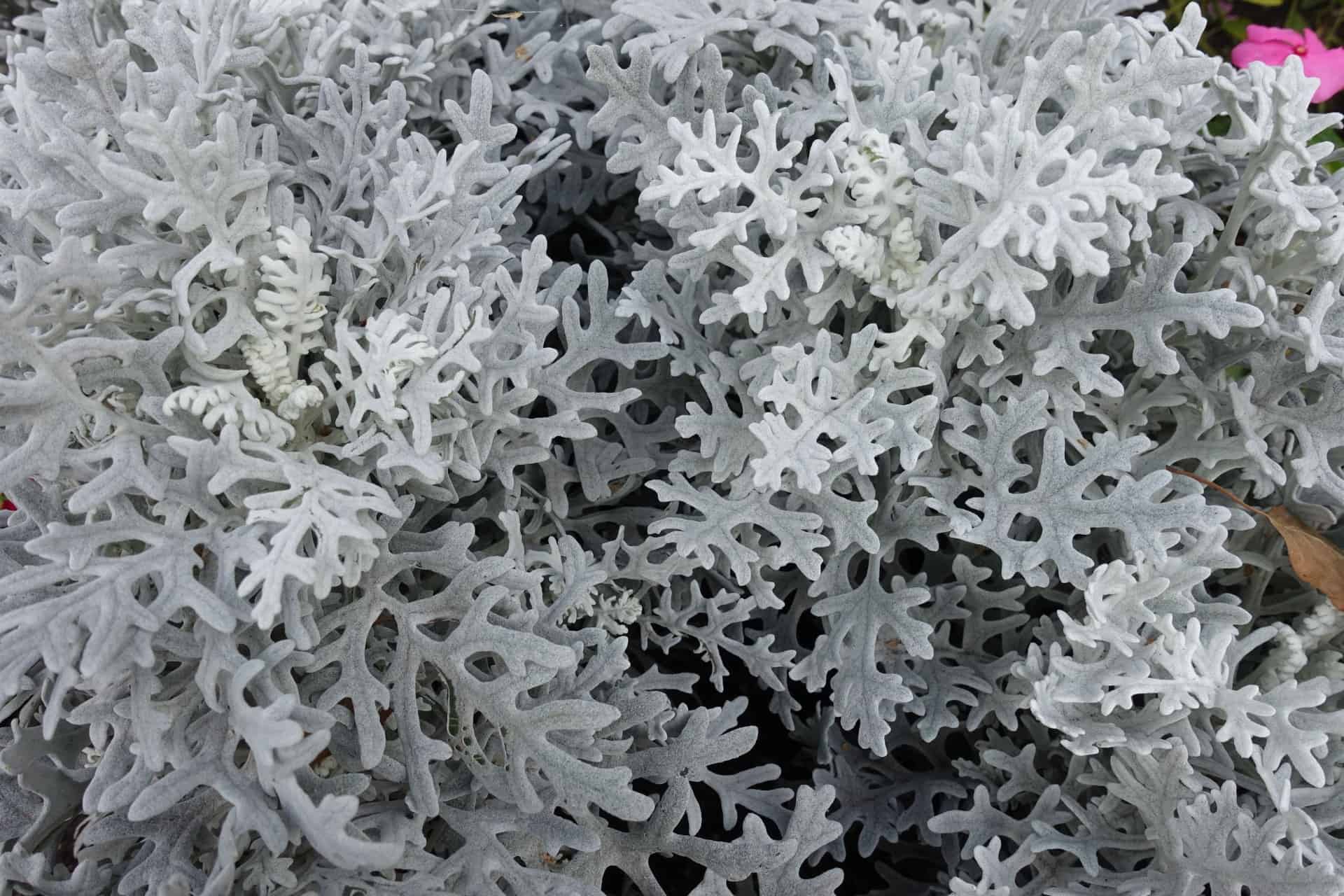 This plant's silvery leaves complement brightly colored flowers. The plant itself, if it survives the winter, may produce fuzzy yellow flowers. Note that eating dusty miller may cause diarrhea or vomiting, and its sap occasionally causes a rash.
Propagate it using spring cuttings, or start a flat of seeds inside six weeks before the last frost. Dusty miller thrives in full sun and average, well-drained soil.
Add organic matter if the soil is of inferior quality. This annual only needs an inch of water per week. Mulch helps conserve water.
Homestead Purple Verbena (Verbena canadensis 'Homestead Purple')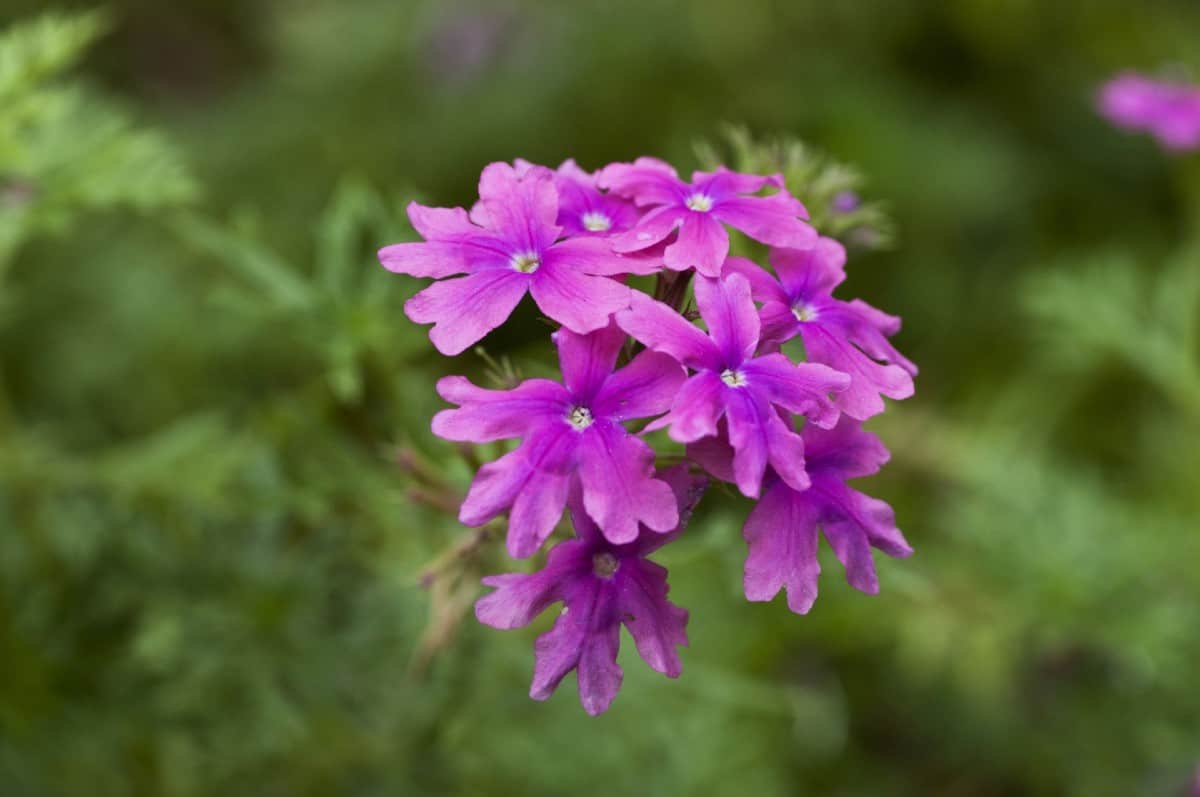 This trailing plant boasts bright purple flowers from late spring to the first fall frost. It grows as an annual in northern states. Plant verbena in borders, rock gardens, or hanging baskets, or use it as an edging plant.
Sow verbena seeds in the spring or fall, or propagate it using cuttings or root division. Its ideal conditions are full sun and well-draining, dry to medium-moisture, average, or poor-quality soil.
Homestead Purple's water demands are low. At the end of the summer, apply 16-4-8 fertilizer.
Geranium (Pelargonium)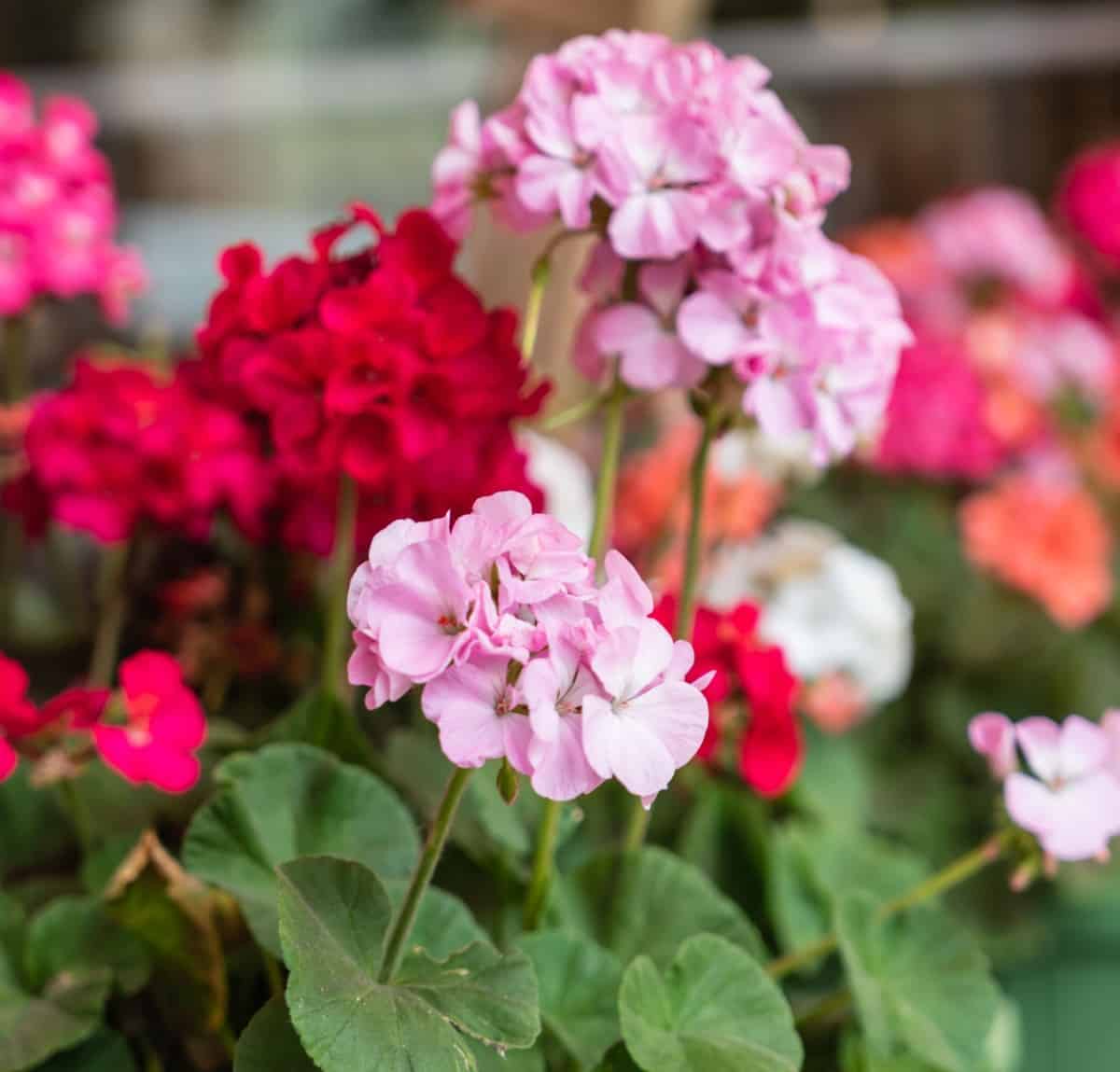 This cheerful annual bears fragrant leaves and large blossoms in colors like white, red, and purple from the end of spring until the first fall frost. Geraniums prefer cool nights.
Plant them in the spring after the last frost in containers or flower beds and fertile soil that drains well. Although full sun is best, geraniums also survive in partial or full shade.
Unless the soil is highly fertile, apply liquid plant food every two to three weeks during the growing season. Water your plant regularly, but not too much.
Pansy (Viola x wittrockiana) – A Charming Cool-Season Annual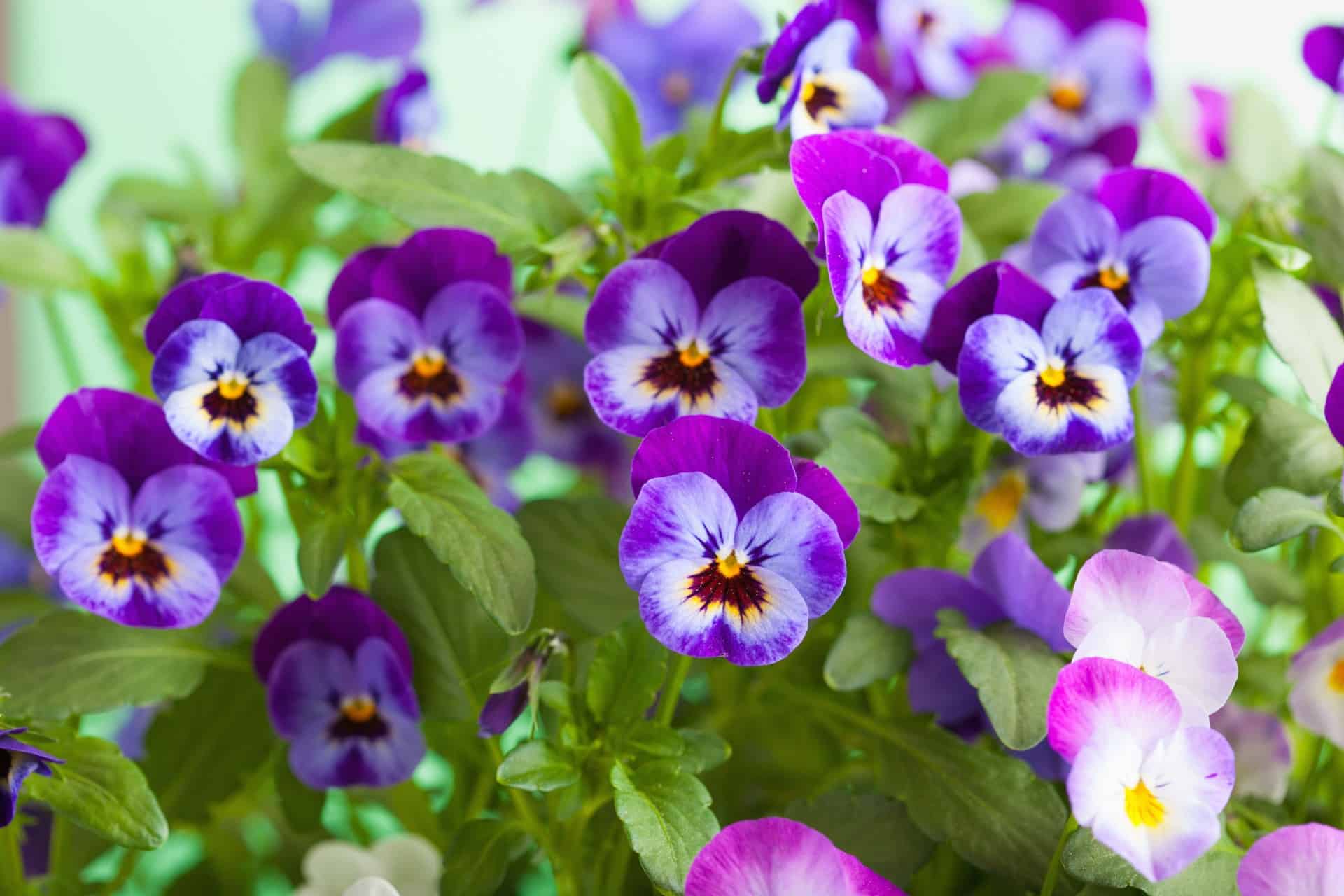 These annual flowers appear to have faces and come in vivid hues like purple and yellow. The edible blooms appear in the spring and fall, dying back during the summer heat. Pansies stand out in containers or borders or as a groundcover.
Sow pansy seeds indoors eight to ten weeks before the last spring frost, or outdoors in late summer for fall annuals for shade or for winter blooms.
Find a location with well-drained, slightly acidic or neutral, moist, humus-rich, loamy soil and full sun or partial shade to protect the blooms from the afternoon heat. Water your pansies regularly, and feed them low-nitrogen all-purpose fertilizer.
Sweet Pea (Lathyrus odoratus)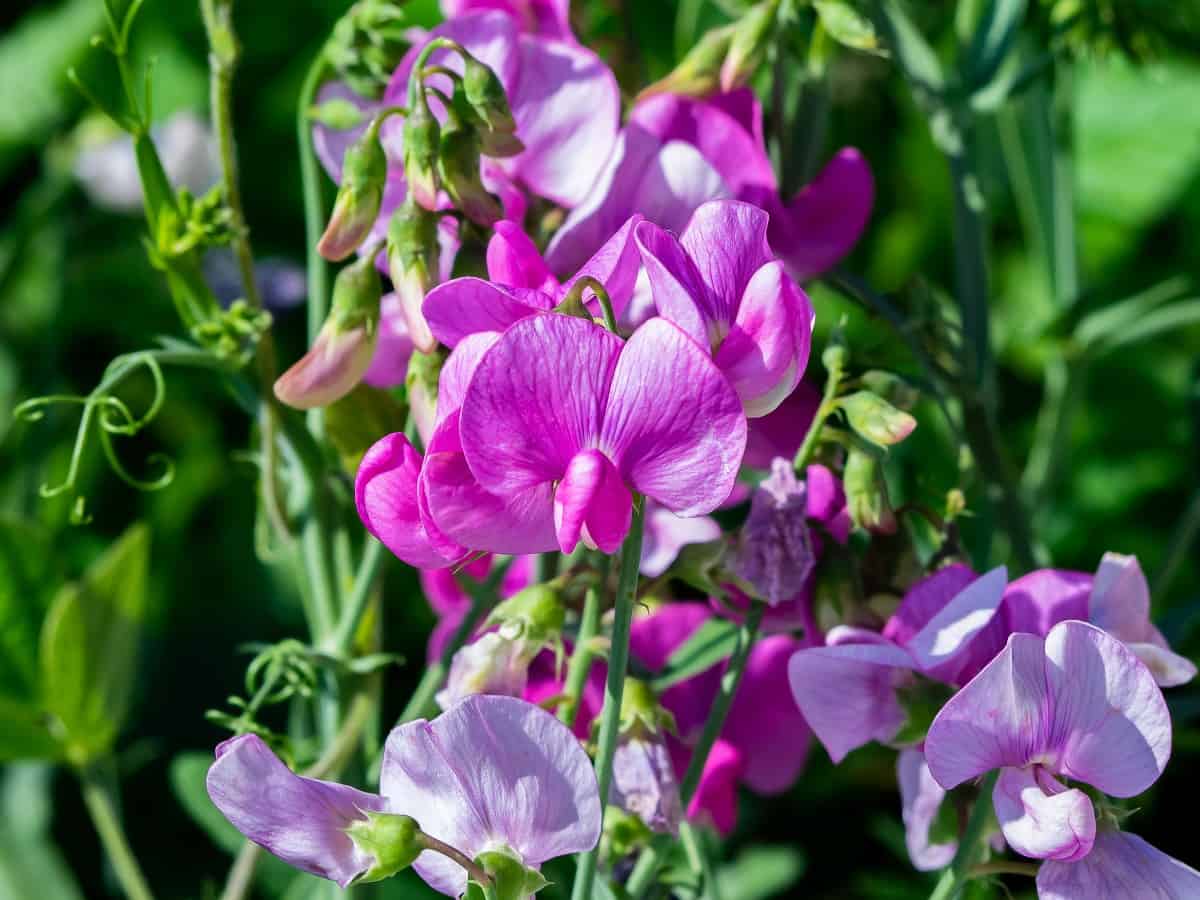 From late spring onward, sweet pea's fragrant red, pink, blue, lavender, or white flowers make an excellent cut flower. Though sweet peas often climb, they also grow in mounds or containers.
These cool season flowers prefer cold winters. Start its toxic seeds indoors four to five weeks before the final spring frost, or sow them outdoors once the ground temperature is above 50℉. In either case, first nick the seeds with a knife or soak them in water for easier germination.
Sweet peas thrive in full sun – or partial sun in warm climates – and fertile, well-draining, slightly alkaline soil. They benefit from regular watering, blood meal, and a monthly application of potassium-rich fertilizer.
Kale (Brassica oleracea)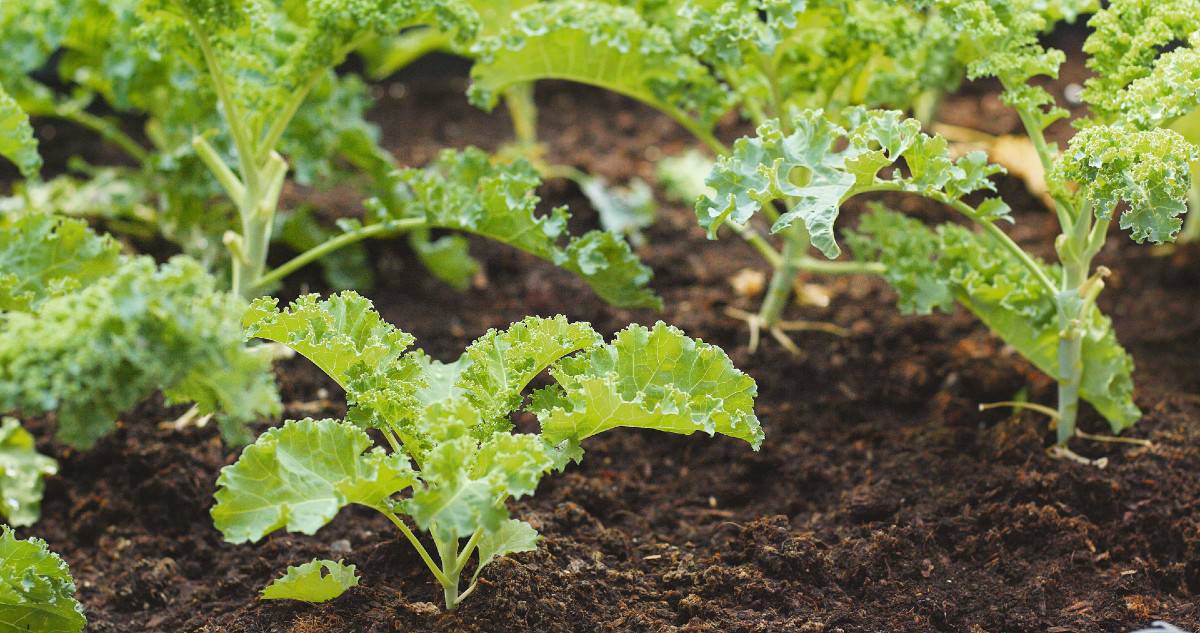 Heat makes this nutrient-rich vegetable's curly green or purple leaves bitter, while frost sweetens their flavor. Kale plants produce yellow flowers in early spring.
They're annuals or, occasionally, biennial, and suit garden beds or containers. Scatter kale seeds outdoors once the ground is at least 45℉, or indoors six weeks before the last frost. Mix in compost when planting, and add mulch and continuous-release fertilizer.
Kale thrives in full sun or partial shade in hot climates. It demands earth that's moist, slightly acidic, loamy, and fertile and drains well. Keep your plant well-watered, giving it one-and-a-half inches of water a week in dry periods.
Trailing Lobelia (Lobelia erinus) – Annuals that Like Cool Weather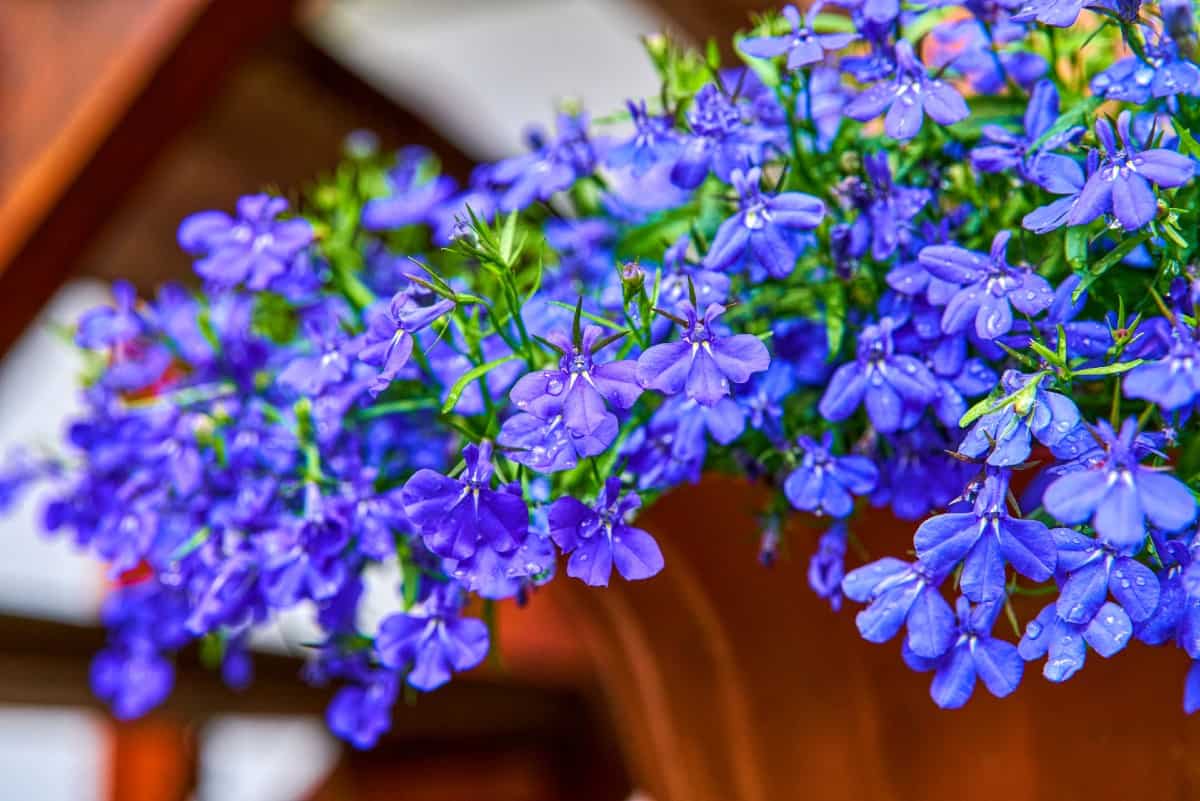 From spring to the first fall frost, this compact lobelia produces fan-shaped flowers in blue, violet, pink, and more. It's an annual in cooler areas and enjoys cool summer weather.
Use it in flower beds or containers like hanging baskets or window boxes, or grow it as an edging plant.
Propagate this lobelia by seed in full sun, or partial sun if your area experiences intense summer heat. Find a site with moist, well-drained, fertile soil. It requires an average level of water and appreciates regular fertilizer.
Nasturtium (Tropaeolum majus)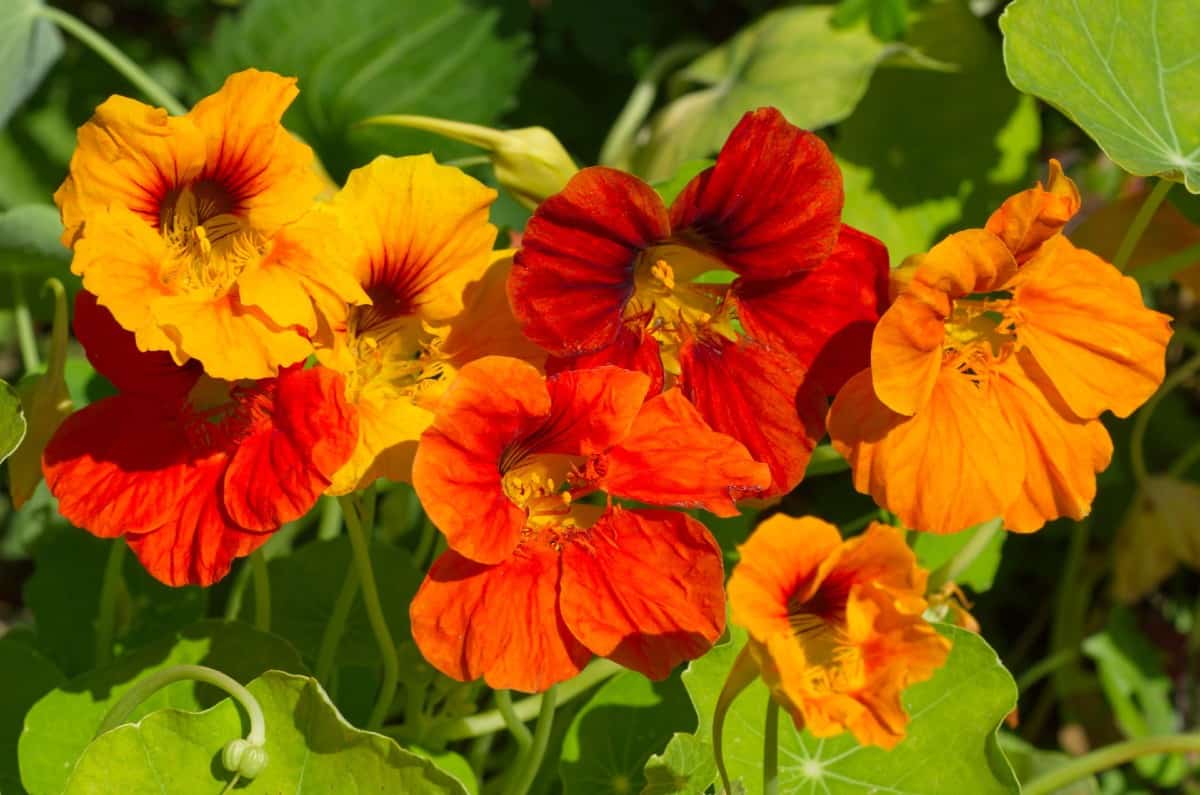 This fragrant annual boasts large orange, red, or yellow blooms in the summer and fall. They make excellent cut flowers and are edible, along with the rest of the plant.
Nasturtiums are well known as poor soil annuals and may climb up trellises, grow in containers, or as bushes. Use them to attract pests away from other plants.
Start nasturtium seeds in peat pots four to six weeks before the final frost, planting them in early spring in well-draining, moist, regular soil, and full sun. They only need fertilizer if the ground is inadequate. Water your plants regularly, but not too much.
Impatiens (Impatiens walleriana)
This tropical perennial normally grows as an annual. In spring and summer, it bears flowers in pink, violet, as well as other colors. Impatiens works well in borders, window boxes, or hanging baskets.
Start impatiens seeds indoors six to eight weeks before the last frost or take cuttings in the fall. Site these shade loving annuals in full or partial shade and well-draining, moist, fertile soil.
This annual exacts two inches of water per week or four inches if the temperature surpasses 85℉. Container plants need watering once or twice a day.
Impatiens benefits from water-soluble fertilizer every two weeks in the spring and summer or slow-release fertilizer at the start of spring and mid-summer.
Larkspur (Consolida ajacis) – Spiky Annuals
This low-maintenance annual bears fern-like leaves and, in spring and summer, single or double flowers in blue, red, white, or pink. Consider growing it in a container, and remember to harvest its blooms as cut flowers. Larkspur grows in full or partial sun but turns floppy in the shade.
The colorful annuals prefer consistently moist soil that drains easily. Sow its seeds outdoors in southern regions in the fall and northern areas in early spring. Mix balanced organic fertilizer into the soil before planting.
Pot Marigold (Calendula officinalis)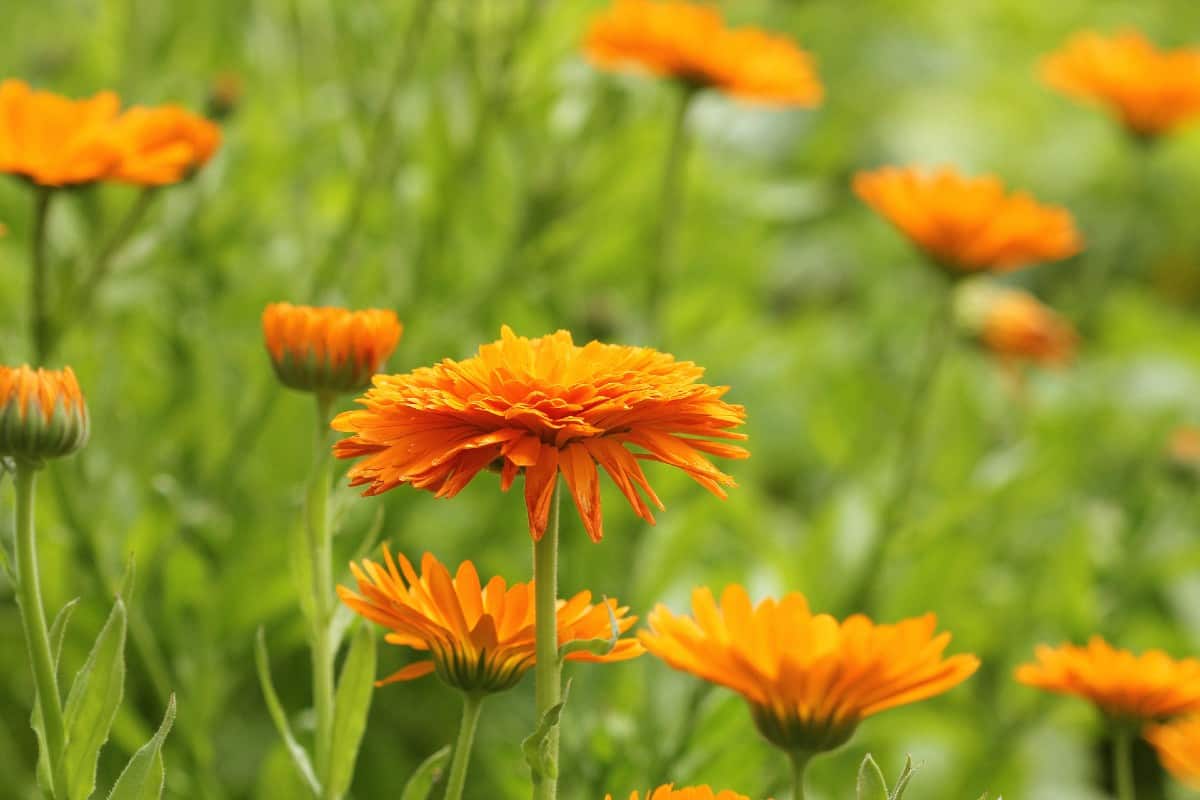 This annual's daisy-like flowers last from May to early fall and may be yellow, orange, pink, or cream. Its leaves and flowers are edible but bitter.
Grow pot marigold in a garden bed or container. Plant purchased seedlings in the spring once there's no frost risk, or sow seeds in the garden just before the last frost or indoors six to eight weeks before the last frost.
This plant thrives in full sun or some shade in hot regions. It prefers well-drained, fertile, average-quality, acidic, or neutral soil.
Water pot marigold frequently until it's established, then occasionally. With poor soil, add a little balanced, water-soluble fertilizer, or give potted calendula diluted balanced fertilizer monthly.
China Pink (Dianthus chinensis)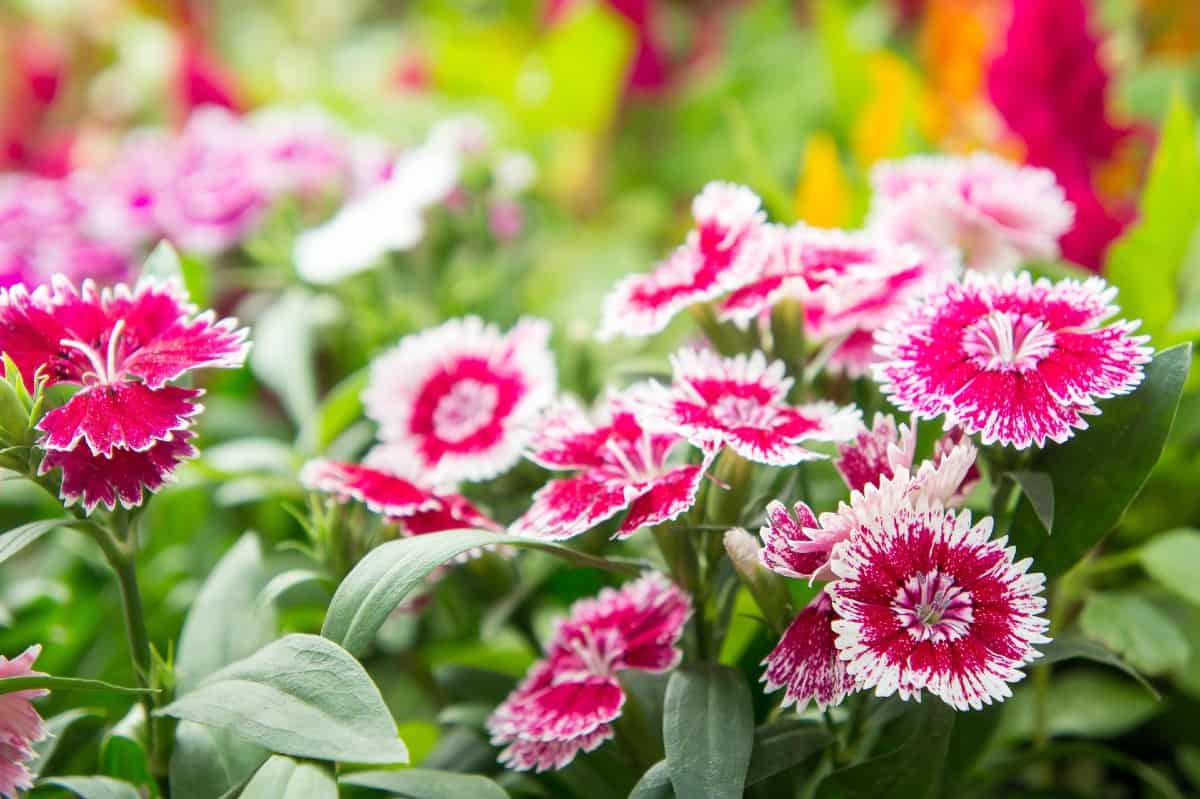 This plant, officially a biennial or short-lived perennial, boasts colorful, fringed flowers in late spring and summer. It prefers cool summers. Grow China pink in a bed, border, or container, or as an edging plant.
Start its seeds indoors six to eight weeks before the final frost. Find a location with average-quality, well-draining, alkaline or neutral, dry to medium-moist loam or sand. China pink prefers full sun or afternoon shade in hot conditions.
Give it mulch and one inch of water per week and feed it an all-purpose, water-soluble fertilizer every ten days. Unlike tender annuals, these hardy annuals display colorful flowers in the off-season. Cool weather brings out the best in these sturdy bloomers.
Annuals for cool conditions offer diverse options for your yard, from flower spikes to big blooms and from trailing groundcovers to climbers. Plant them in beds, borders, or containers for cool-season impact.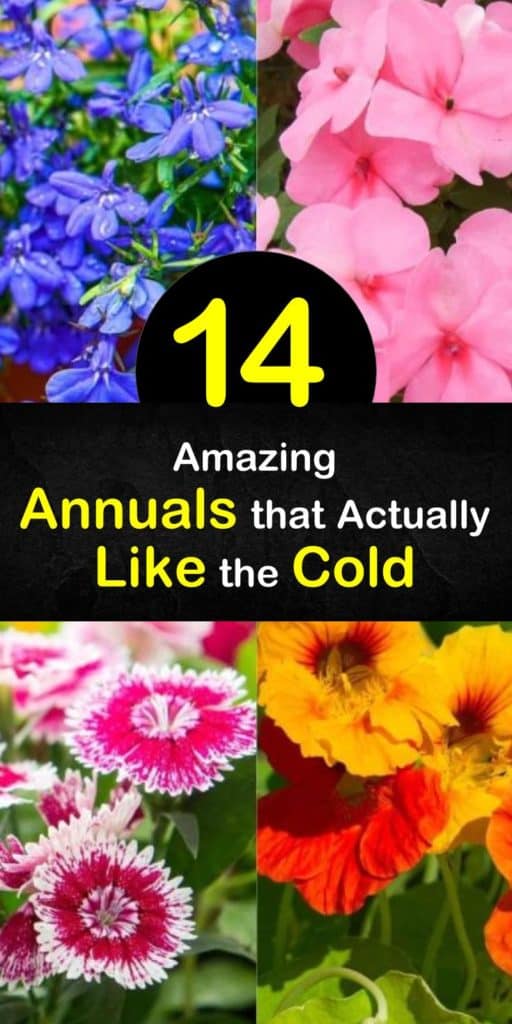 If you found these annual plant suggestions helpful, please share these cool-season garden tips with your friends on Pinterest and Facebook.