Do you love watching hummingbirds? Are you looking for different ways to attract them to your yard? Hummingbird feeders work, but so does planting a variety of annuals for hummingbirds. Using the best annuals for hummingbirds allows you to create the perfect hummingbird garden.
Hummingbirds do eat small insects, but they prefer nectar from specific flowers or sugar water from feeders. There are several varieties of hummingbirds, but if you live on the east side of Mississippi, the only one you see is the ruby-throated hummingbird.
For those who live to the west of the state, seven different types of hummingbirds may visit your garden. Luckily, no matter where you live, attracting them to your yard is simple, as long as you offer them what they need.
Whether you are hanging feeders or planting the best annuals for hummingbirds to create a breathtaking garden, there are some things to know before getting started.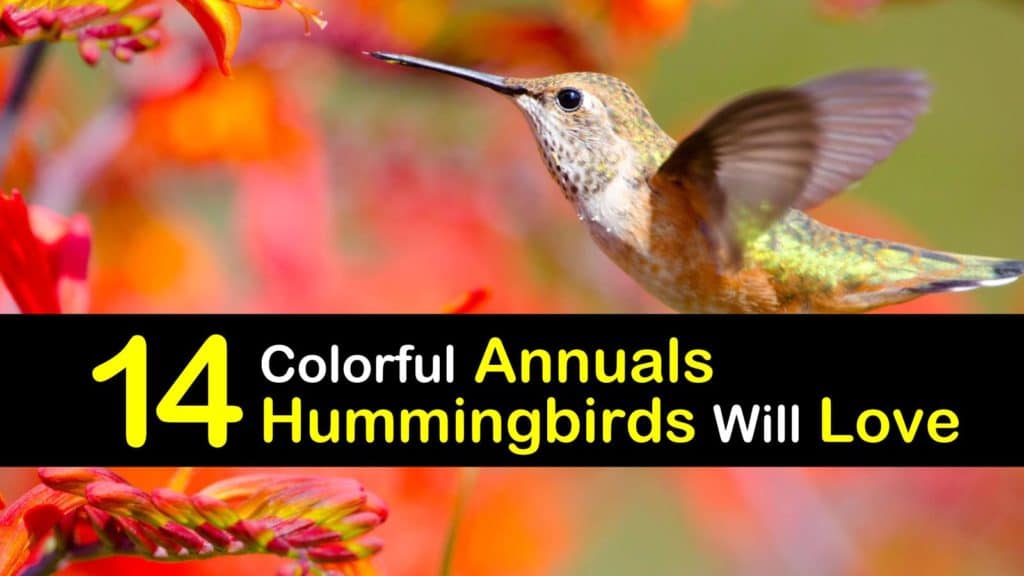 Creating a Breathtaking Hummingbird Garden
Hummingbirds of all varieties eat small insects, but they are not their preferred food choice. If given an opportunity, hummingbirds prefer drinking nectar from flowers or sugar water from specialized feeders.
Most people recognize a hummingbird from their tiny-size and how quickly their wings move. With how fast hummingbirds move their wings, they consume a lot of energy, requiring frequent feeding.
They eat every 15 minutes from sunrise to sunset, so providing them with a steady food source draws them in. The problem is hummingbirds are incredibly territorial. They guard flowers and feeders in any area they perceive as theirs.
With this in mind, to attract as many hummingbirds as possible, plant several gardens and hang feeders throughout your yard. Keep a lot of distance between gardens and feeders to prevent the dominant one from chasing away smaller ones.
If hanging feeders, be sure to purchase red-colored feeders, as the bright color helps attract the tiny birds. To make your own homemade hummingbird nectar, combine four parts water with one part sugar, ensuring that it dissolves completely.
Boiling the sugar water keeps the solution fresher longer. Never substitute honey for sugar and never add red food dye to your sugar water as it is harmful to the birds. Wash and refill feeders every few days, particularly in hot weather.
Sometimes ants find their way into your feeders. There are specialized products you can buy, like an ant moat, to keep ants off your hummingbird feeder or try some home remedies if it bothers you.
The preferred food source for hummingbirds is nectar from flowers. Trumpet-shaped flowers provide the most nectar but are not the only source for it in your hummingbird garden.
These birds are not attracted to fragrance, so how your flowers smell is not important. What is essential when choosing the best annuals for hummingbirds is the color of the blooms.
Hummingbirds prefer bright colored ones, such as red, fuchsia, orange, or purple, so plant as many in those colors as you can. Canna Lily, Morning Glory, and Scarlet Runner Bean are excellent flowering plants in full sun areas. For shady areas, consider a variety of Hostas and Coral Bells.
Best Annuals for Hummingbirds and Other Pollinators
When shopping for the best annuals for hummingbirds, the brighter colored the blooms, the better. The other factor to keep in mind is when they will bloom, as you want the flowers blooming when hummingbirds are active.
For those in the northern United States, this is typical during the warmer months of the year, so late spring blooming until the beginning of fall is best.
Colorful Annuals for Hummingbirds – Salvia (Salvia spp.)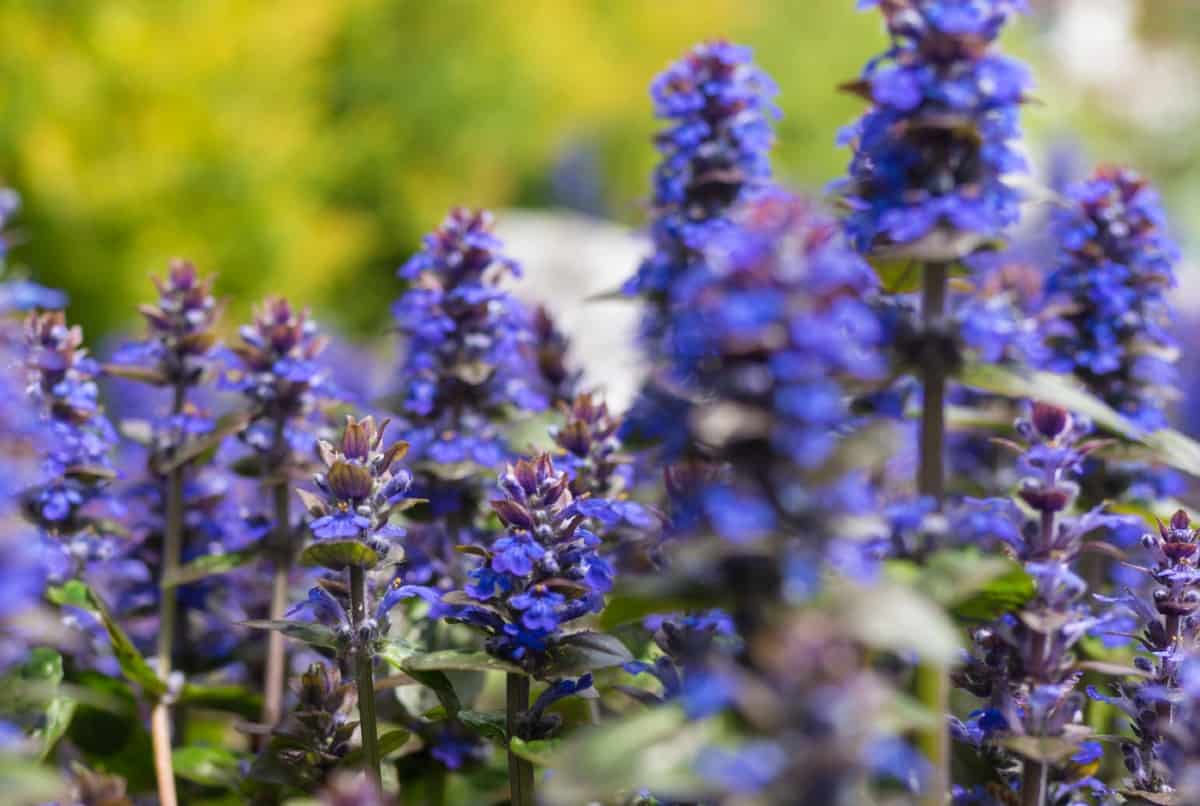 One of the most aromatic plants around, Salvia blooms from summer to fall. Salvia, also known as sage, is known to attract hummers, bees, and butterflies. Plus, the flowers are perfect for cutting and adding to vases throughout the home.
Drought-tolerant Salvia belongs to the mint family and presents colorful spikes of flowers in various colors. The tubular blossoms sit on the top of square stems with velvety green leaves, which provide a pungent odor that aids in repelling a variety of garden pests.
Petunias (Petunia)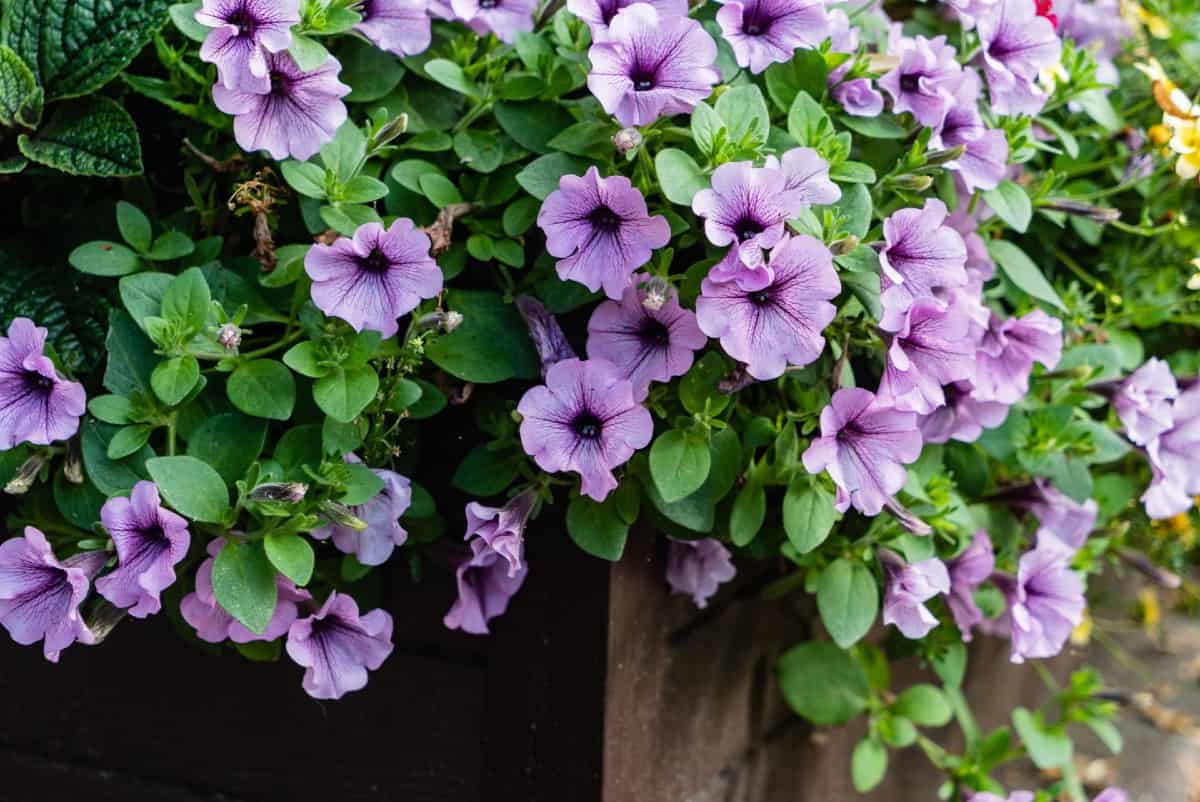 Petunias come in two categories: Grandiflora and Multiflora. The difference between the two is the size of the flowers; Grandiflora renders more abundant flowers than the Multiflora variety.
In USDA zones nine through eleven, Petunias are grown as perennials, but they are grown as annuals in all other zones. When planting Petunias outside, choose an area that offers full sunlight.
Only plant Petunias after the last frost date for your region passes. These beauties require well-draining soil and shelter from harsh winds to prevent damage.
Bee Balm (Monarda didyma)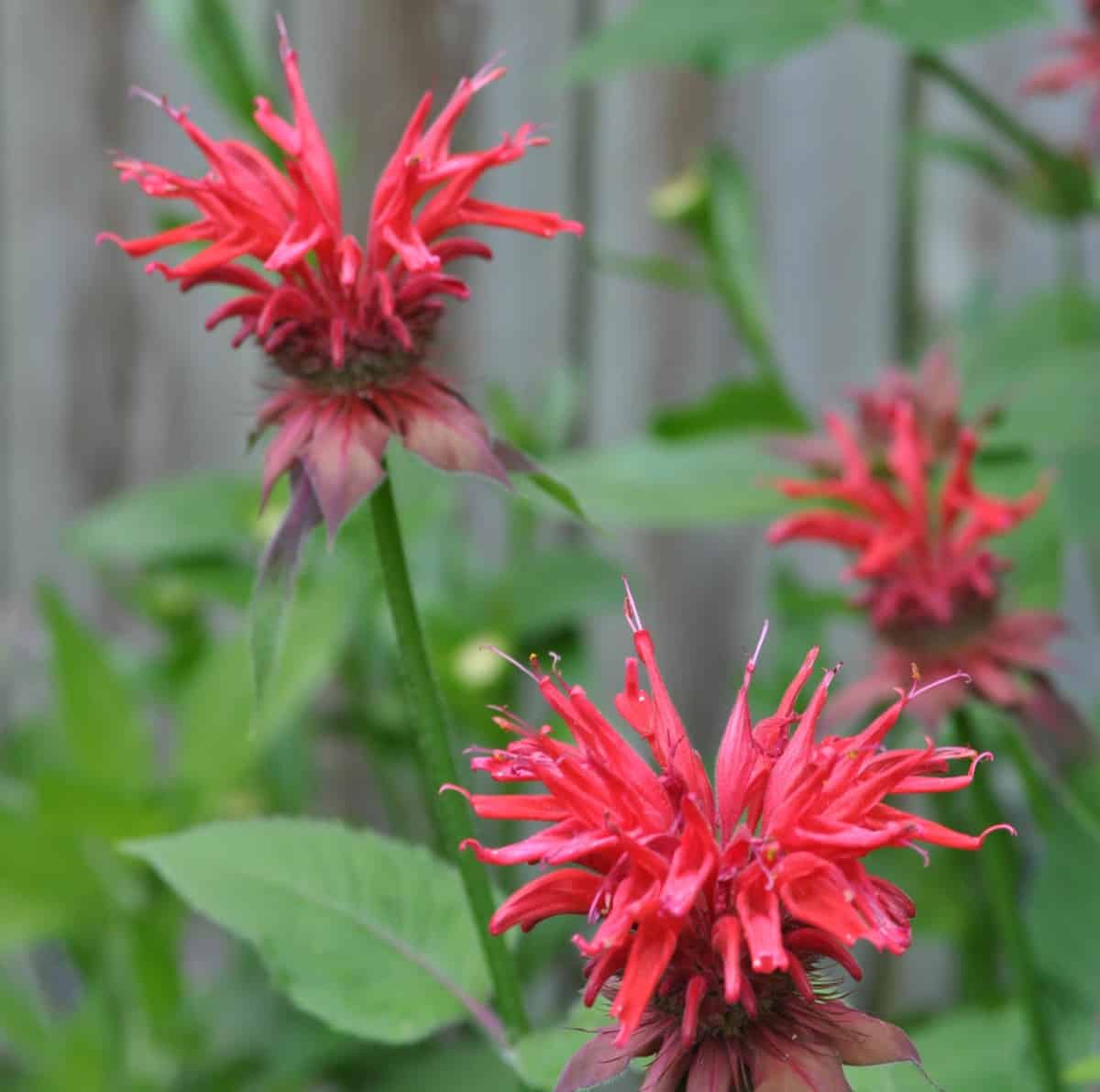 Bee Balm's bright, colorful flowers attract all types of pollinators, including hummingbirds, bees, and butterflies. Bee Balm begins blooming in the early part of spring, but it provides gardeners a long blooming period.
Blooms stop appearing in the early fall. Once mature, Bee Balm reaches about four feet tall, so locate it toward the middle or back of your flower garden.
The only requirements for planting are using well-draining soil with plenty of sunlight. Bee Balm will tolerate partial shade, but the white, pink, lavender or red flowers bloom better in full sun.
Lantana (Lantana camara) – Flowering Annuals for Hummingbirds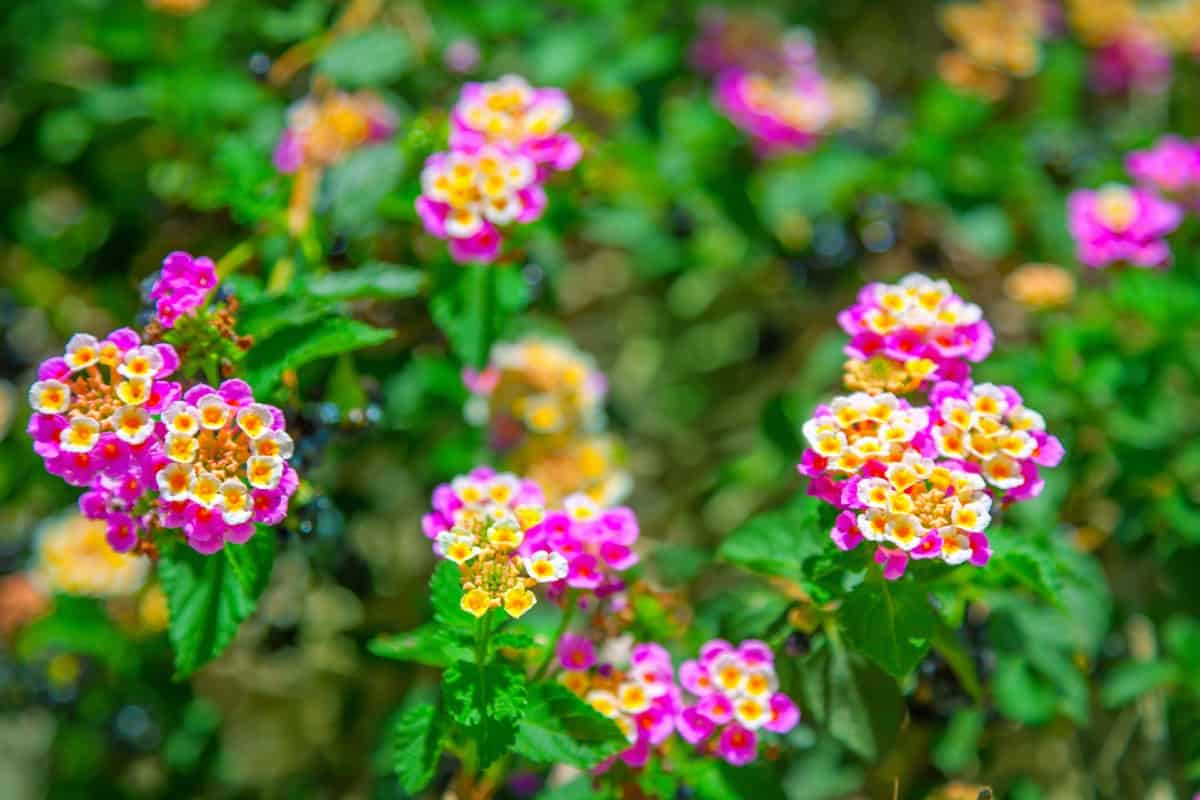 Although technically a shrub, Lantana works well in hanging baskets as it acts as a vine as the branches spillover. Flowers on Lantana grow in round clusters and are responsible for providing food for hummingbirds and bees, as well as butterflies.
Despite their striking colors, the flowers give off a weird scent that most people find unpleasant. In the northern United States, these perennial plants are treated as annuals.
In some plants, flowers offer different petal colors, while others provide fluorescent coloring. The green leaves of the plant allow the flower colors to stand out and provide a sweet, citrus scent.
Busy Lizzie (Impatiens)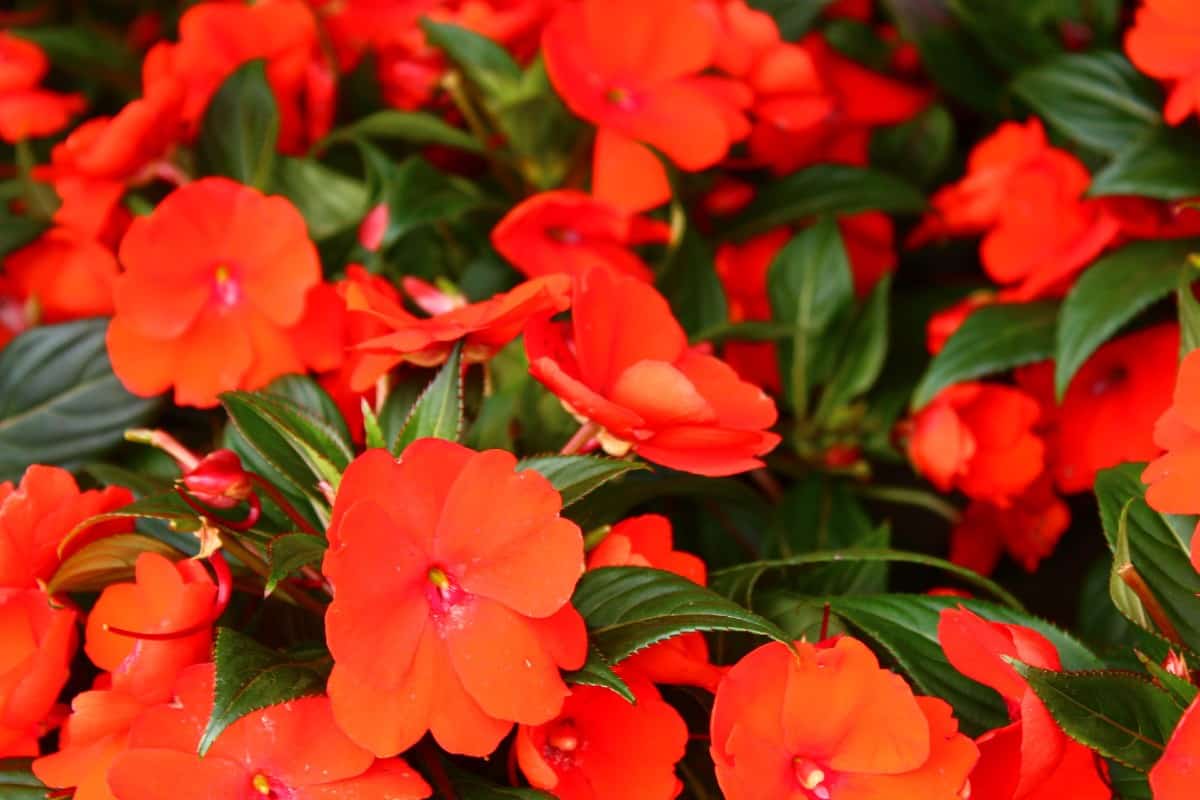 Impatiens gets its name from the way their seeds behave. Once ripe, seeds are ready to burst open with just the slightest touch. The easy way they break free makes seed spreading easier for this hummingbird attracter.
When selecting a planting location, look for an area that receives partial shade. Impatiens requires well-draining soil, as keeping the roots in soggy soil makes them prone to fungal diseases.
Flowers appear in a variety of colors starting in the summer months but drop off towards the fall.
Columbine (Aquilegia)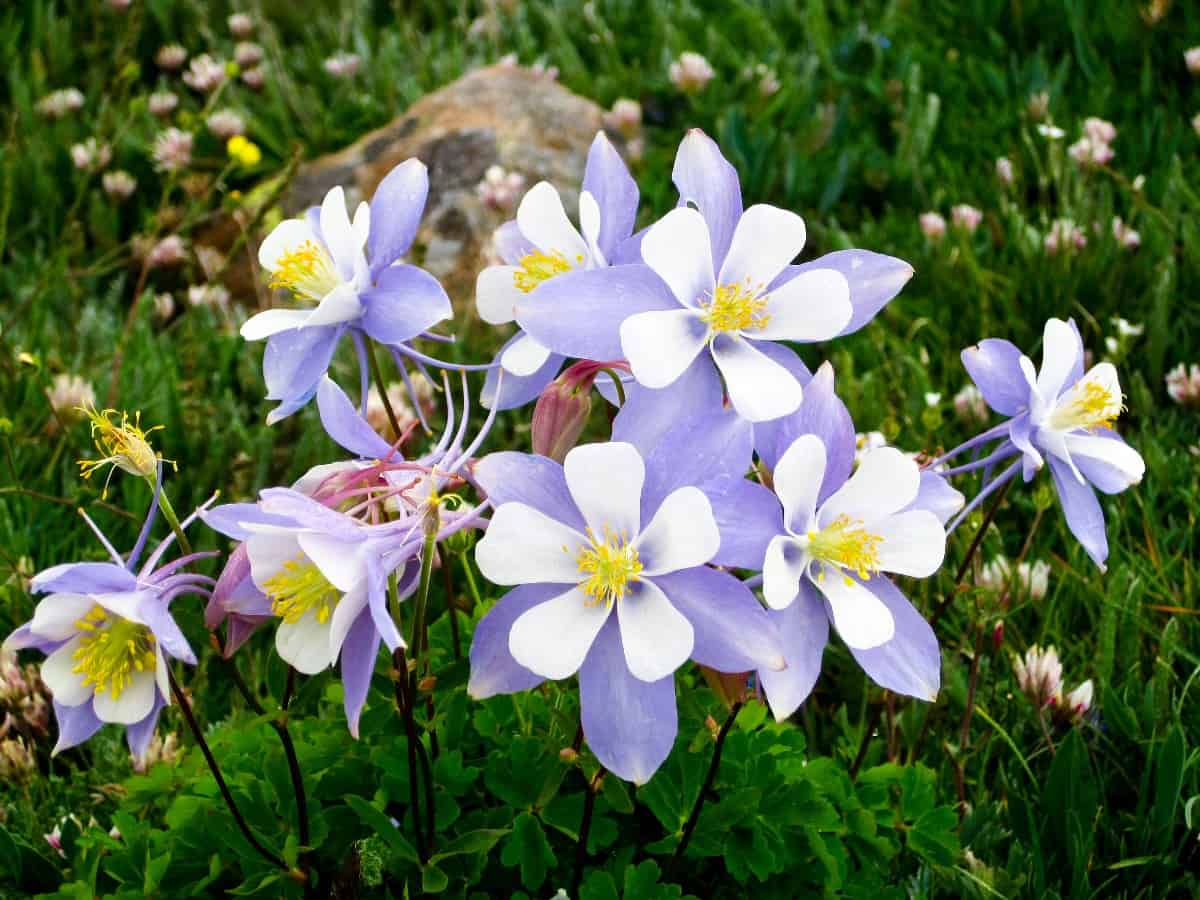 Hummingbirds, like gardeners, enjoy the showy flowers of Columbine. Flower colors for this popular plant include yellow, purple, blue, red, white, and pink.
These blooms start making their appearance in the early spring and won't die off until early summer. Best suited for zones three through eight, Columbine thrives in a variety of conditions.
When selecting a planting location for Columbine, opt for one that renders full sun with well-draining and average soil conditions. Soggy soil is problematic for Columbine and may affect blooming.
Annuals for Hummingbirds – Beard Tongue (Penstemon)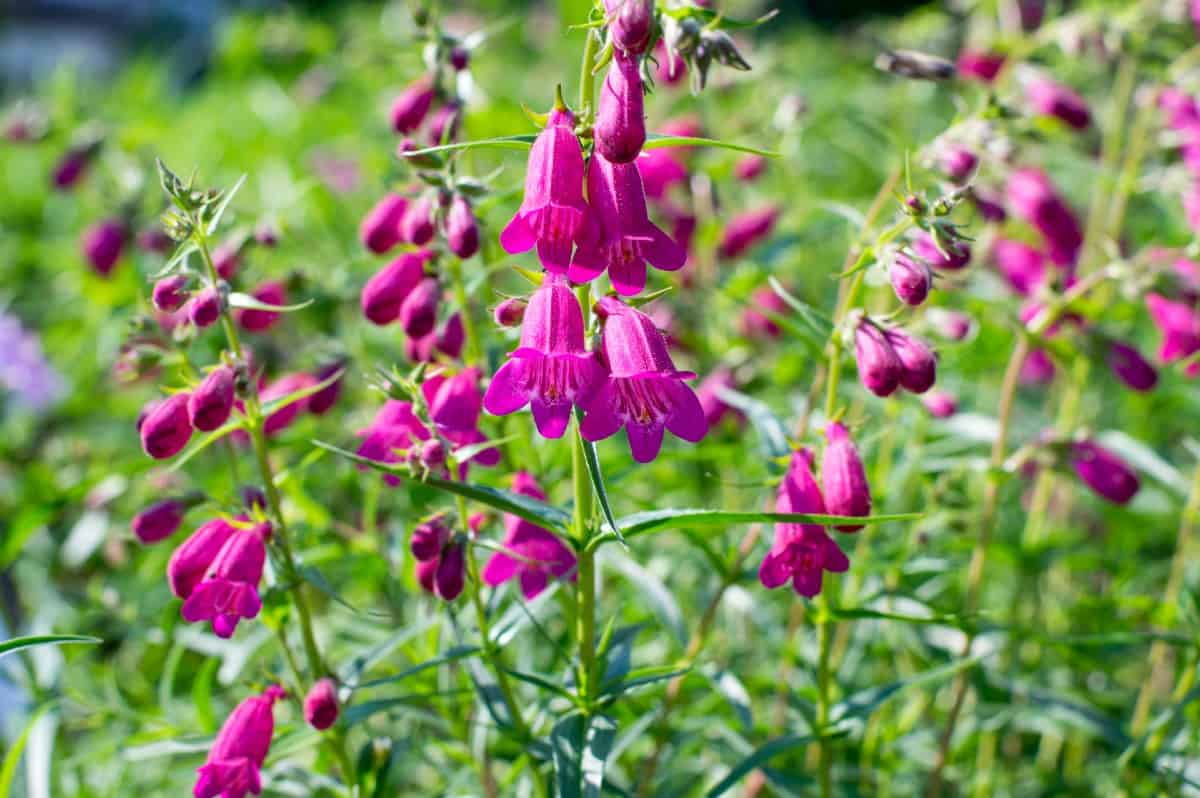 Beard Tongue is a drought-tolerant plant that works well in rock gardens and xeriscapes but also attracts various pollinators. It's one of the best flowers for hummingbirds because of its tubular shape that the tiny birds love. This beauty features tubular flowers that provide a splash of color in any landscape.
Flowers start blooming in the late spring and last until the early part of summer. Beard Tongue tolerates a variety of growing conditions, but there are some soil requirements to consider.
Avoid planting Beard Tongue in clay soil, as it prefers the fast-draining abilities of rocky or sandy soil. To encourage new blooms throughout the growing season, cut off dead flowers.
Honeysuckle (Lonicera spp.)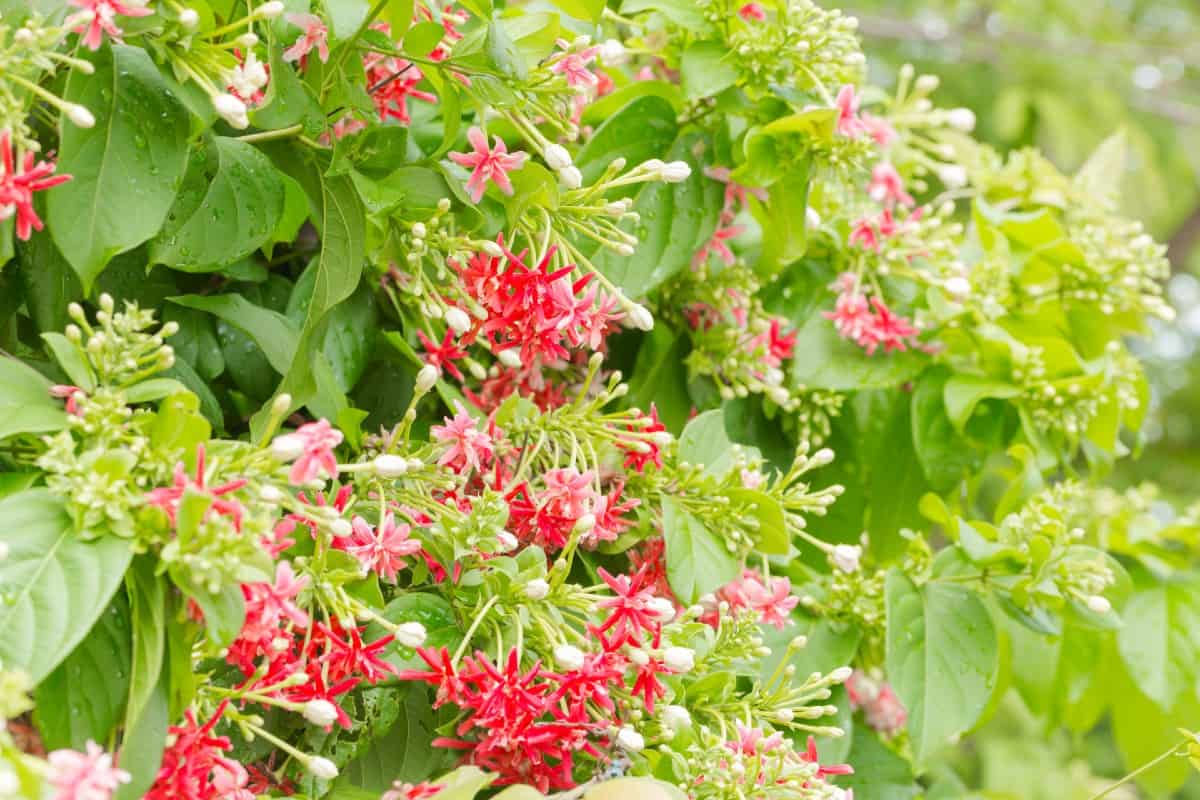 Honeysuckle is known for its pleasant aroma and sweet-tasting nectar, which also makes it a hummingbird attractant. These vines are a welcome addition to any landscape, as the yellow to red flowers attract the human eye, as well as various pollinators.
Honeysuckle is grown easily across the United States with over 180 different honeysuckles; it's easy to find one that works in your region.
When planting these vines, look for an area that provides full sun, although they do well with partial shade. Honeysuckle prefers fertile, well-draining soil, but tolerates a variety of soil conditions.
Zinnia (Zinnias)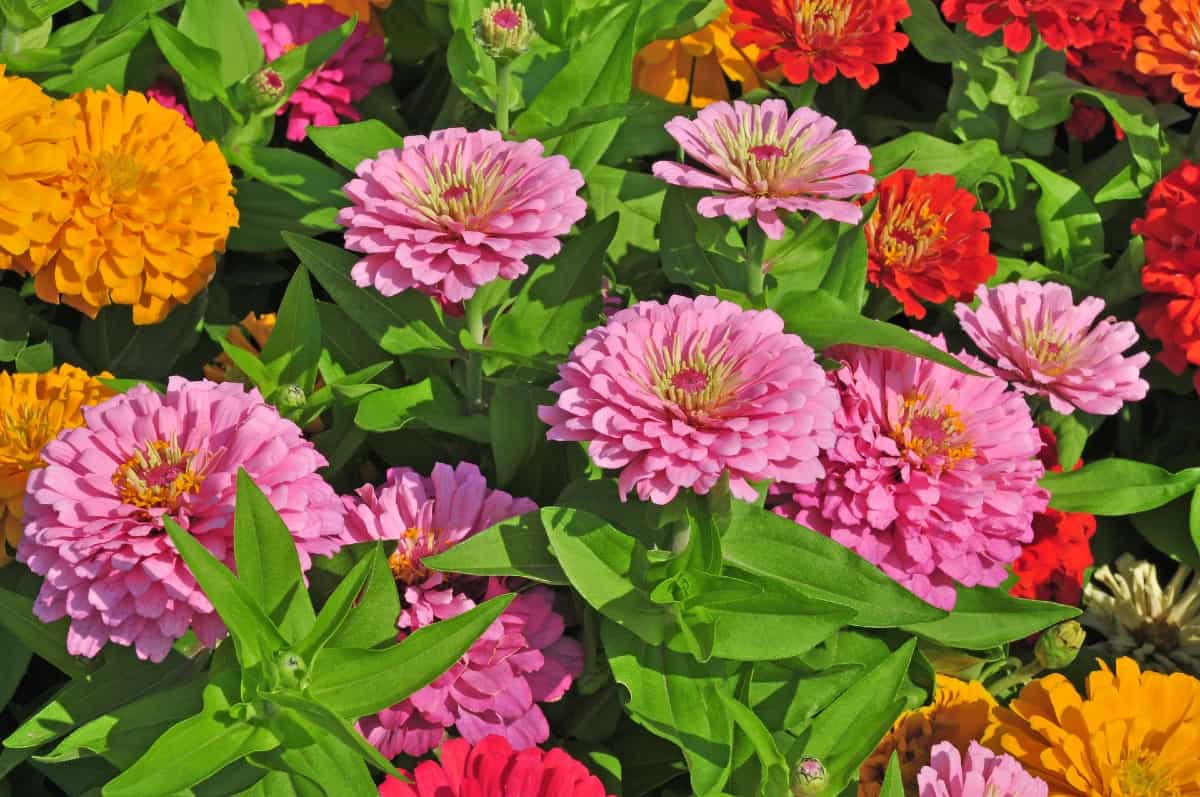 If you enjoy daisies, Zinnias are the perfect choice for your hummingbird garden. Zinnias offer a single flower head on top of a green stem; the flowers come in a variety of bright and cheerful colors. The single flower head is what makes Zinnias so attractive to pollinators.
Start Zinnias from seeds directly in the garden after the last frost passes, as they don't transplant well. Zinnias are not self-seeders, so plant new seeds in your garden every two weeks to extend the blooming time. Plant your seeds in well-draining soil in full sun.
Hummingbird Mint (Agastache) – Best Annuals for Hummingbirds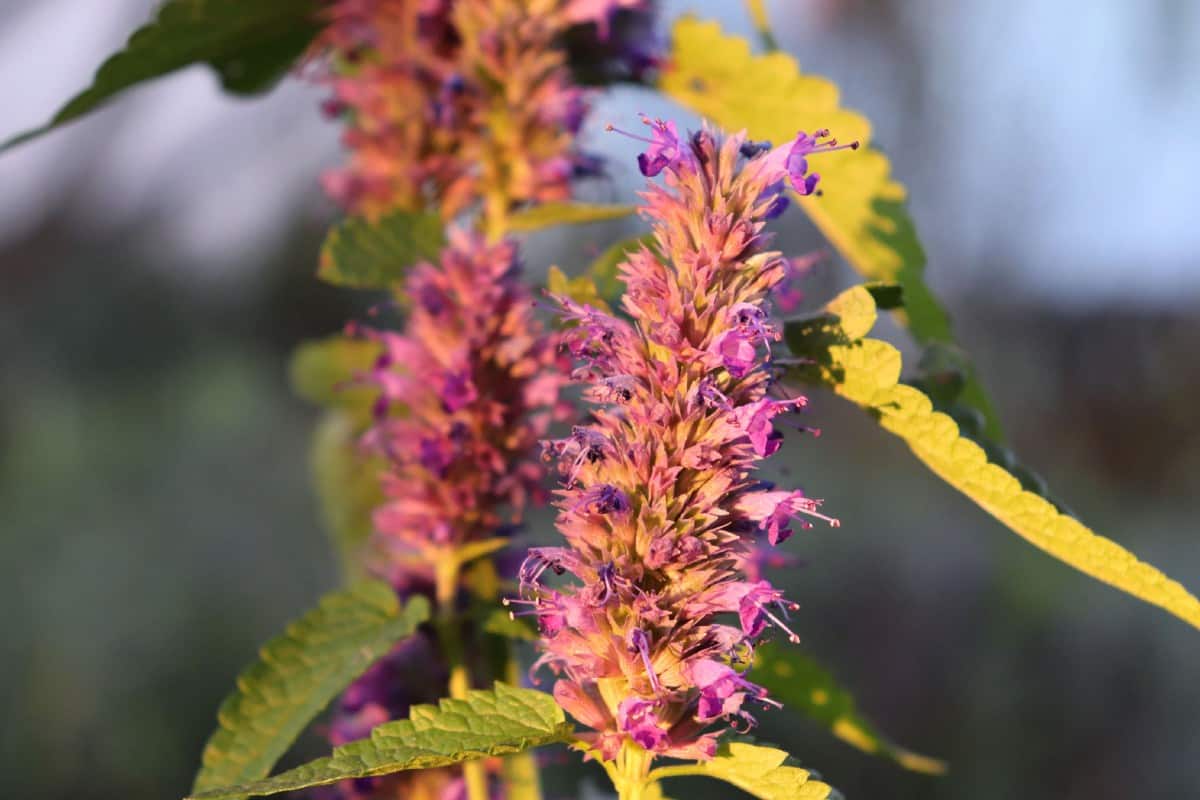 As the common name suggests, these long-blooming flowers do quite well at attracting hummingbirds with their showy and fragrant flowers similar to the butterfly bush.
If you are creating a hummingbird garden or a bee garden, these are a must, and they also help deter deer and rabbits. Traditional varieties of these annual flowers offer purple or blue flowers, but newer ones offer bolder colors like orange and red.
These flowers do best in full sun. They grow in partial shade, but the shade does affect blooming. Plant Hummingbird Mint is rich, well-draining soil for best results.
Trumpet Creeper (Campsis radicans)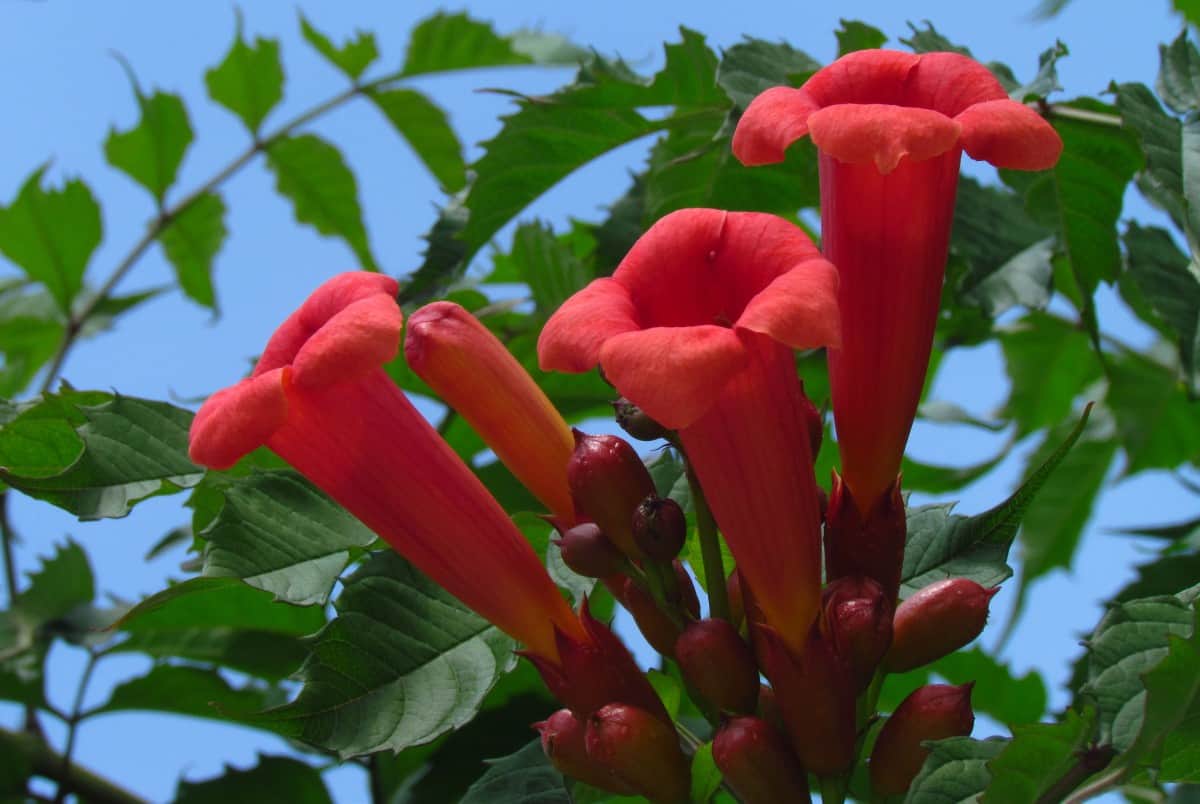 The bright orange flower of the Trumpet Creeper or Trumpet Vine is what attracts so many hummingbirds. The downfall is how aggressive this climbing plant is with its underground suckers and self-seeding ability.
When left alone, it overtakes gardens, so prune it yearly. The Trumpet Creeper is known for its dark green, shiny leaves on the topside with duller green underneath.
The bright colored clusters of flowers appear from June until September. In the fall, the green leaves turn yellow before six-inch-long seed pods appear.
Cardinal Flower (Lobelia cardinalis)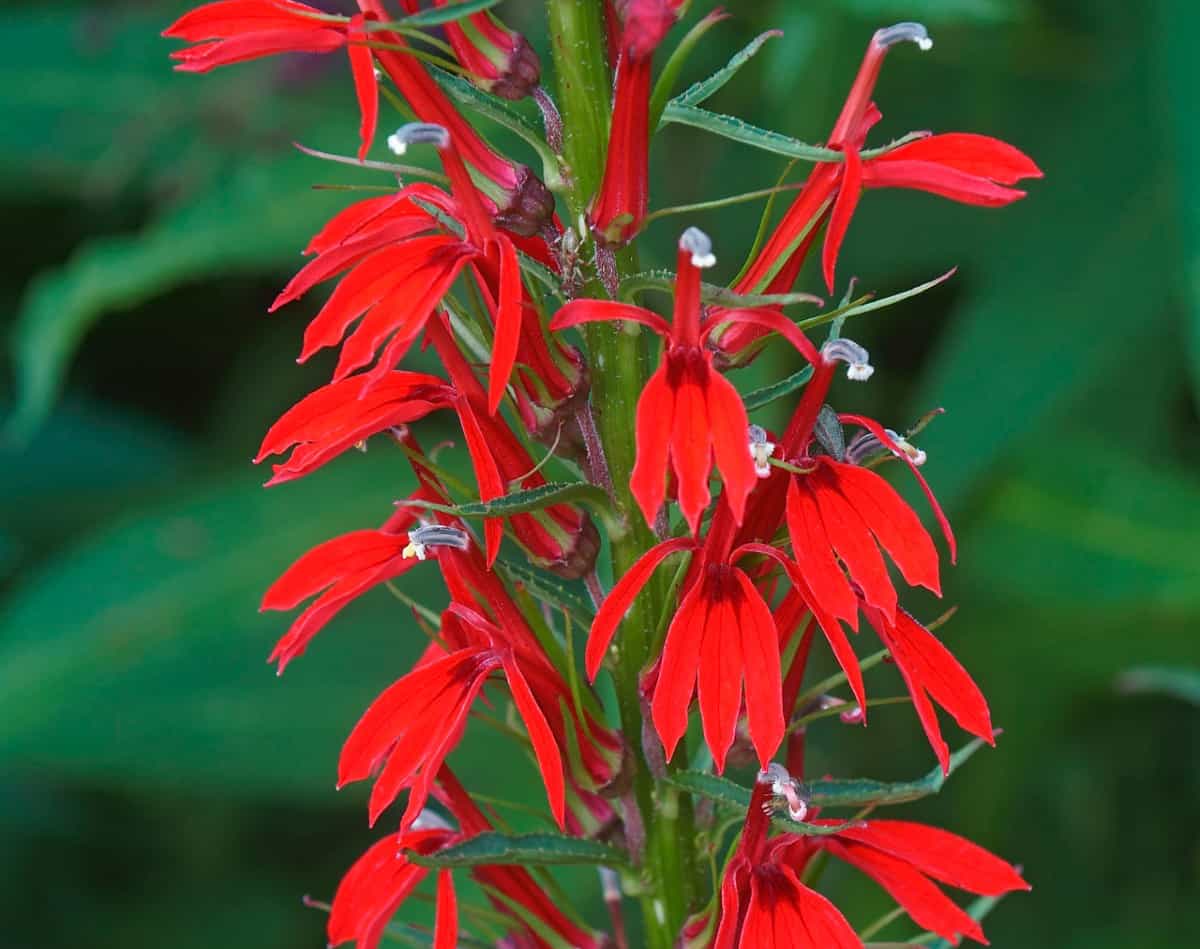 The flowering stalks of the Cardinal Flower reach up to four feet tall. This plant is known for its scarlet red flowers, but cultivars in white and rose are also available.
The delicate design of the flowers and their eye-catching color provide beauty to the landscape and work to attract hummingbirds. As the Cardinal Flower is a taller plant, keep it toward the back to prevent overshadowing.
The plant prefers full sun but will grow in partial shade. Plant this beauty in fertile soil and keep it on the slightly moist to the wet side.
Amazing Annuals for Hummingbirds – Foxglove (Digitalis purpura)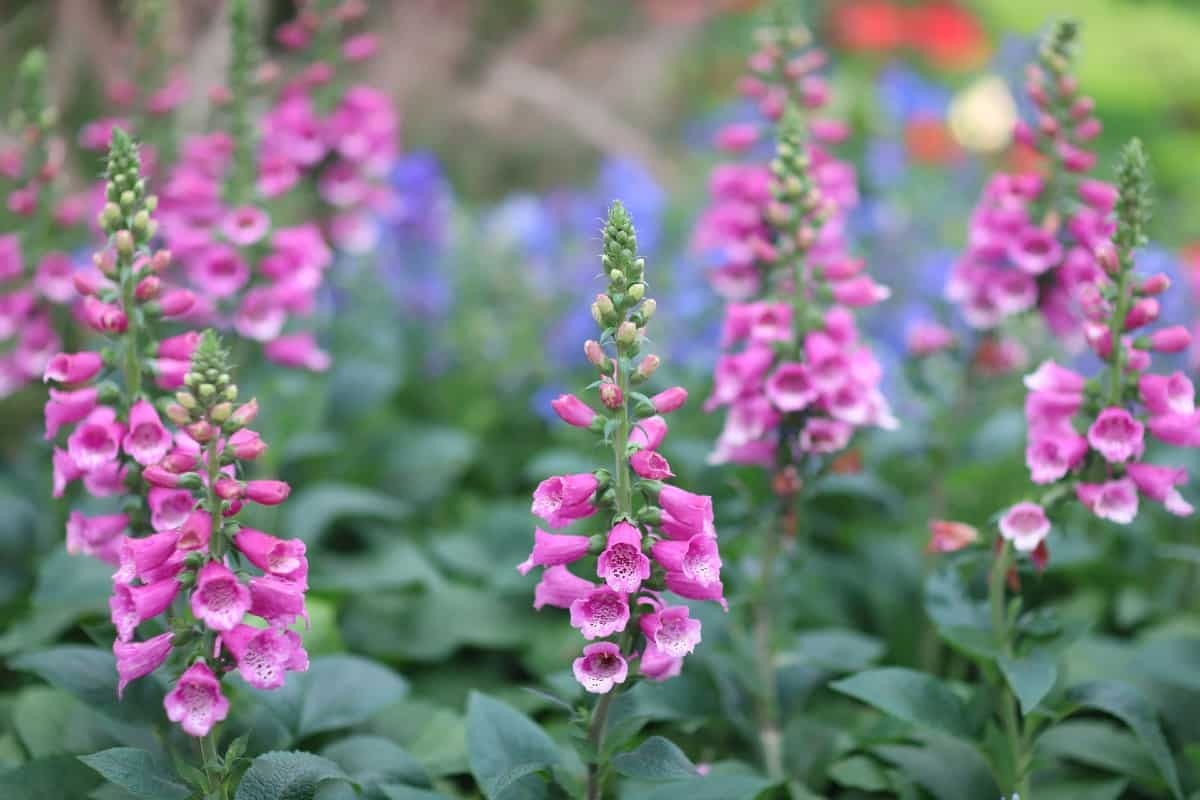 Foxglove attracts hummingbirds with its brightly colored tubular flowers. In flower beds, they quickly reach up to five feet tall, so place them towards the back where they won't overshadow other plants.
To ensure the tall stalks stay standing, tie them to stakes or a trellis. When planting Foxglove, use fertile soil located in an area with morning sun and afternoon shade.
Foxglove doesn't do well in overly wet soil, so always use well-draining soil. All parts of this plant are poisonous, so do not plant around children or animals.
Lupine (Lupinus)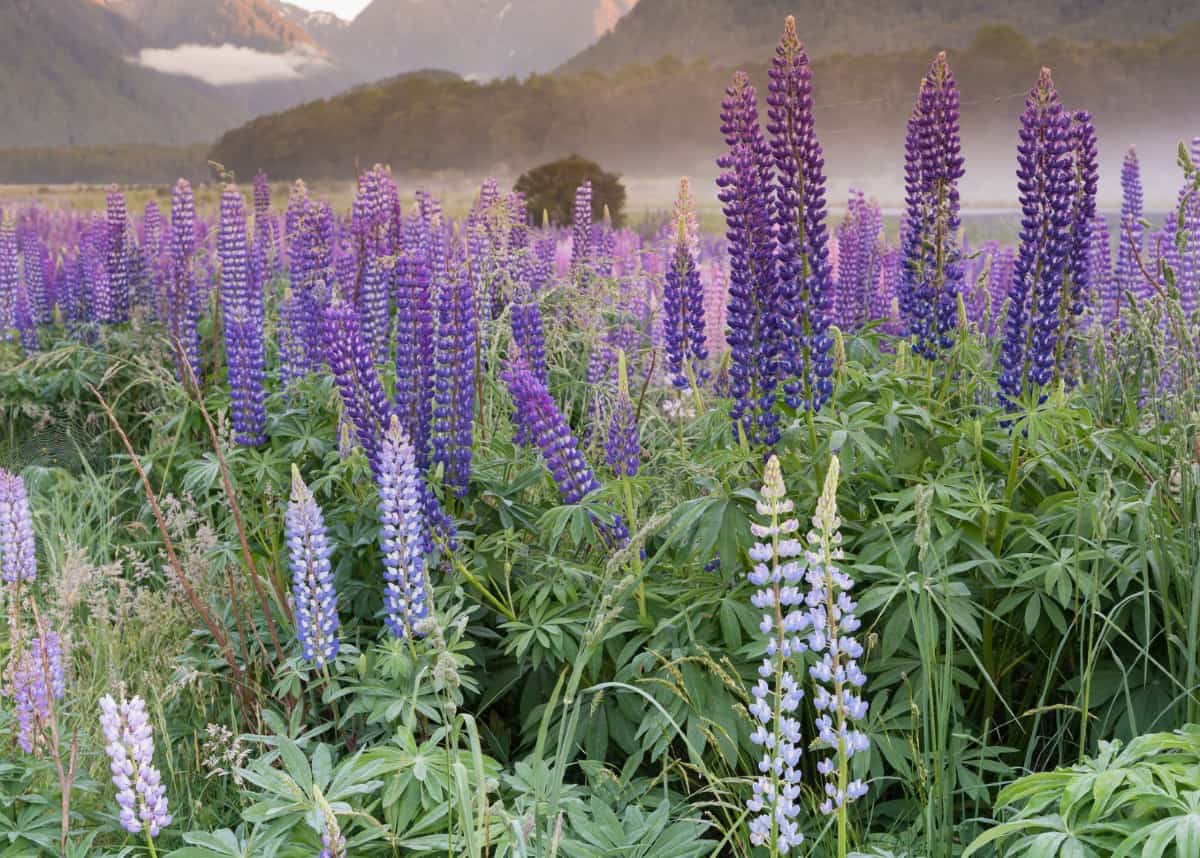 Wild Lupine won't work in home garden beds, but many hybrid varieties perform quite well. Lupine blooms earlier than other spring flowers, making it the best choice for attracting hummingbirds when food sources are minimal.
Lupine offers tall spikes of flowers in a variety of colors that include blue, white, yellow, pink, and purple. Typical plants grow up to four feet tall, while dwarf varieties only reach two feet tall.
Select planting locations that offer full sun with well-draining soil. Keep soil moist for optimal results.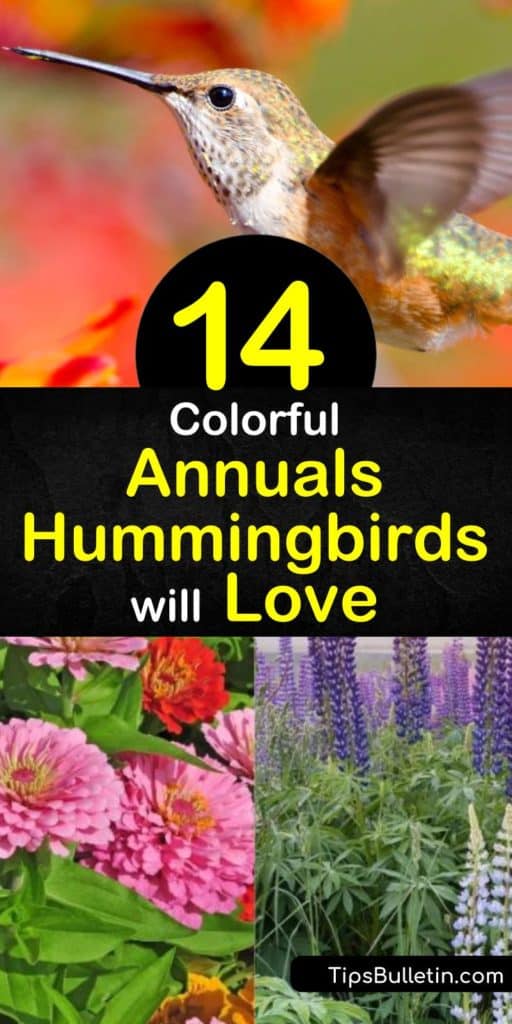 Thank you for reading our opinions on the different annuals that attract hummingbirds. If you found any of our views on the best ones to use for your hummingbird garden, please share the best annuals for hummingbirds with others on Facebook and Pinterest.