Do you hope to grow a luscious garden, but struggle with soil quality where you live? Do you think your thumb is brown when it comes to plants? Selecting the right annuals for poor soil helps your garden appear its best for years on end.
We know that not every area offers ideal soil for growing plants, but some options are easy to grow in dense or poor soil if you know where to look. You don't need rich or continuously moist soil for your garden to thrive.
Hardy annuals are among the most powerful and low maintenance plants available. Many variations survive in hot, sunny, or shallow soils. They hardly ever suffer from disease or pest issues.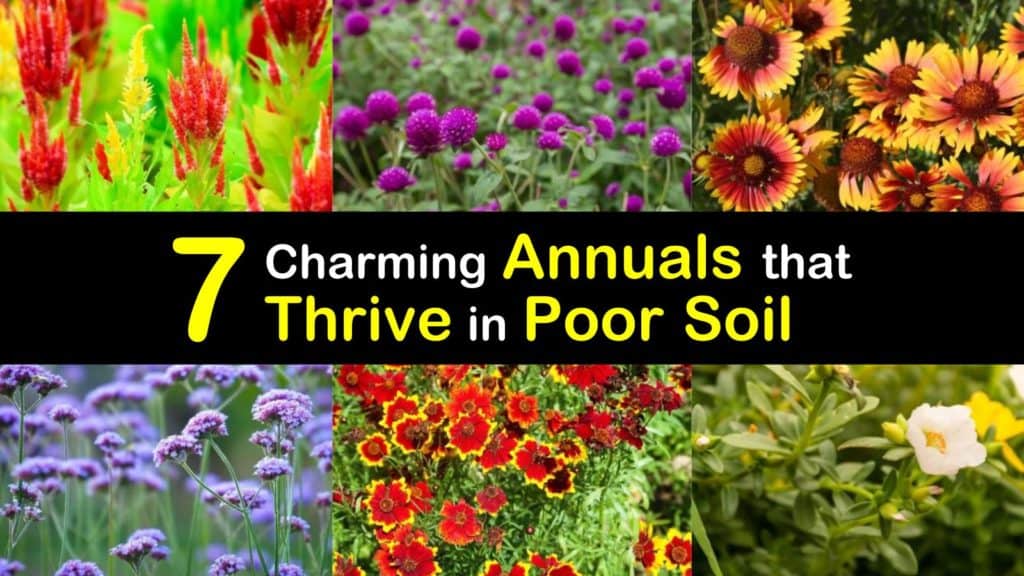 Companion Planting with Hardy Annuals
The best annual depends on your planting zone, so if you hope to plant outside, make sure to keep your conditions in mind when selecting plants. Use the following list of annuals and the information about each plant to find the right garden additions.
All plants demand water in varying amounts. You can find perennials to grow in dry soil and some that prefer wet conditions.
There are some types of hardy annuals that call for dry soil or poor soil conditions rather than the perfect mixture between dry and wet. Examples of poor soil may include sandy, clay, shallow, rocky, or acidic areas.
Companion planting involves keeping plants together if they benefit and help each other. You may create long-lasting companions by looking for other hardy annuals or plants that thrive in dry growing conditions.
Your plant community supports the entire garden rather than competing for essentials like space, resources, or nutrients. Avoid planting your annuals for poor soil with plants more inclined to moist conditions.
Otherwise, regular watering and maintenance may take much more time. Most moisture-loving plants won't do well in poor conditions.
If you proceed with caution, there are some flowers you might plant in poor soil conditions. However, they may come with additional care in another area such as bright sunlight, rich compost, regular fertilizer, or proper drainage.
Charming Annuals for Poor Soil
Whether you live in a dry location or notice your garden dries out faster than most, consider planting annuals for poor soil. These plants tolerate drought, heat, and dry conditions.
Mix in some vines for dry soil, as well as shrubs and other plants for variety. Just because your dirt is lacking doesn't mean you can't have flowers.
Spider Flower (Cleome spinosa)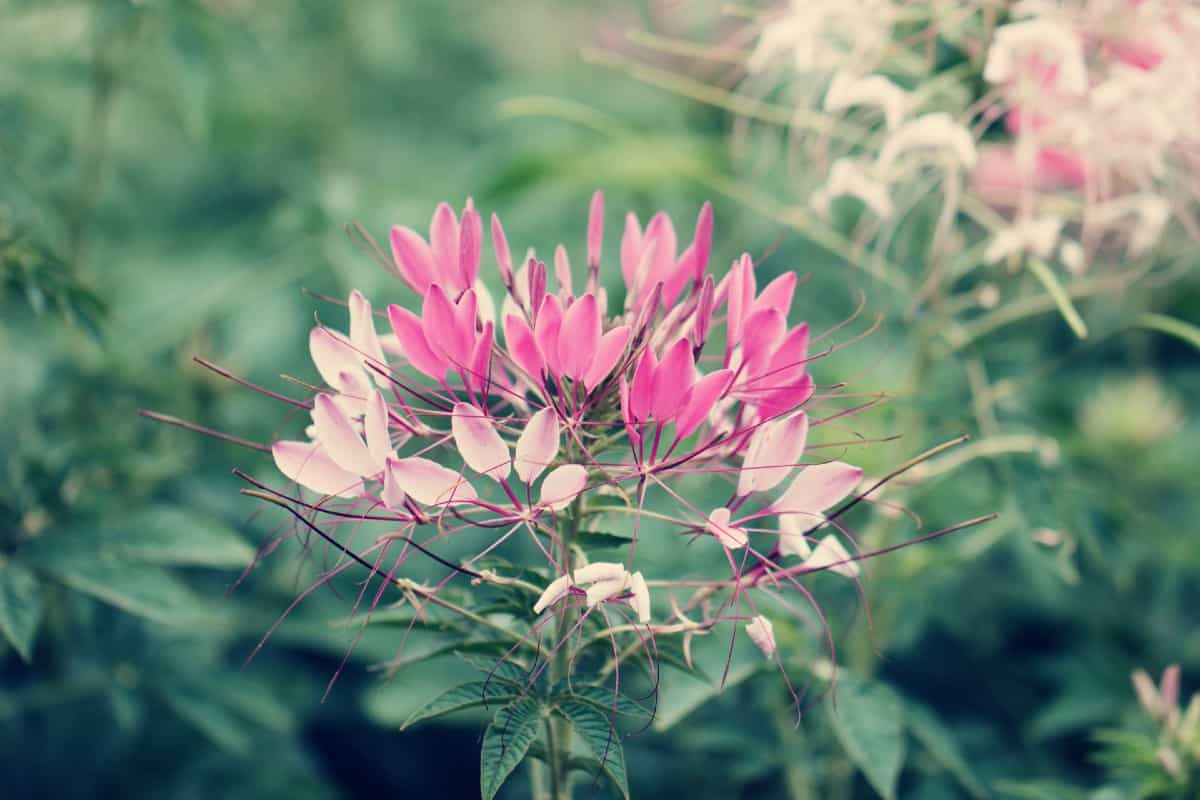 Native to South America, the spider flower is a favorite Southern garden annual. The delicate flowers get their name from the spidery seedpods. There are over 170 species to choose from, though. Find cleome in shades of pink, purple, white, rose, or bicolor.
Start the flowers in an outdoor garden from seed by sprinkling them around the garden borders. The fast-growing seedlings sprout in about ten days. Remember to deadhead the blooms later, as the plant self-seeds until it becomes a nuisance.
Feather Cockscomb (Celosia plumosa) – Edging for Outdoor Annuals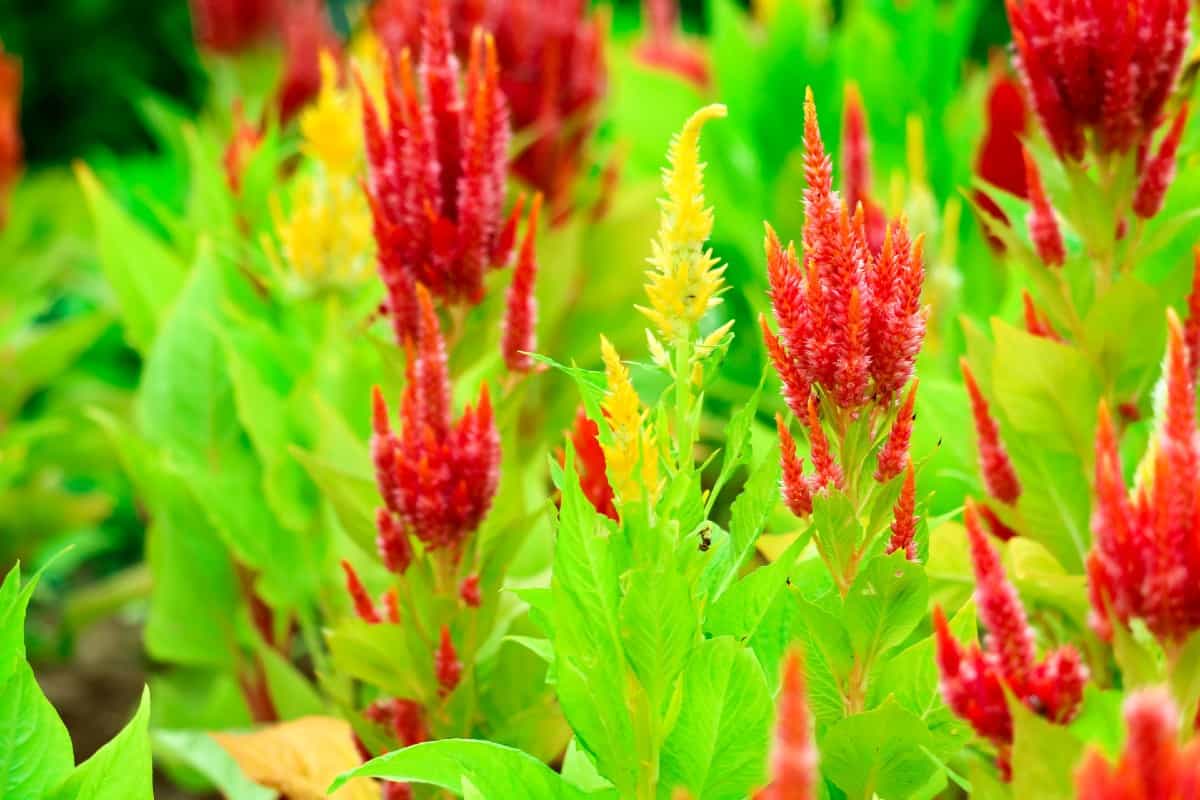 Celosia comes in many beautiful varieties. Feather cockscomb heads look like silky ostrich plumes in gold, pink, or crimson. Grow feather cockscombs in a greenhouse, indoor containers, or as a garden edging.
Sow feather cockscomb seeds indoors in March or outdoors in May after the danger of frost. Make sure to leave plenty of growing space between seeds, as the large flowers should never grow less than two-feet apart.
Although cockscomb grows in poor soil, the plants appreciate regular fertilizing. Transplant to fertile soil when the combs form for larger bloom heads.
Moss Rose (Portulaca grandiflora)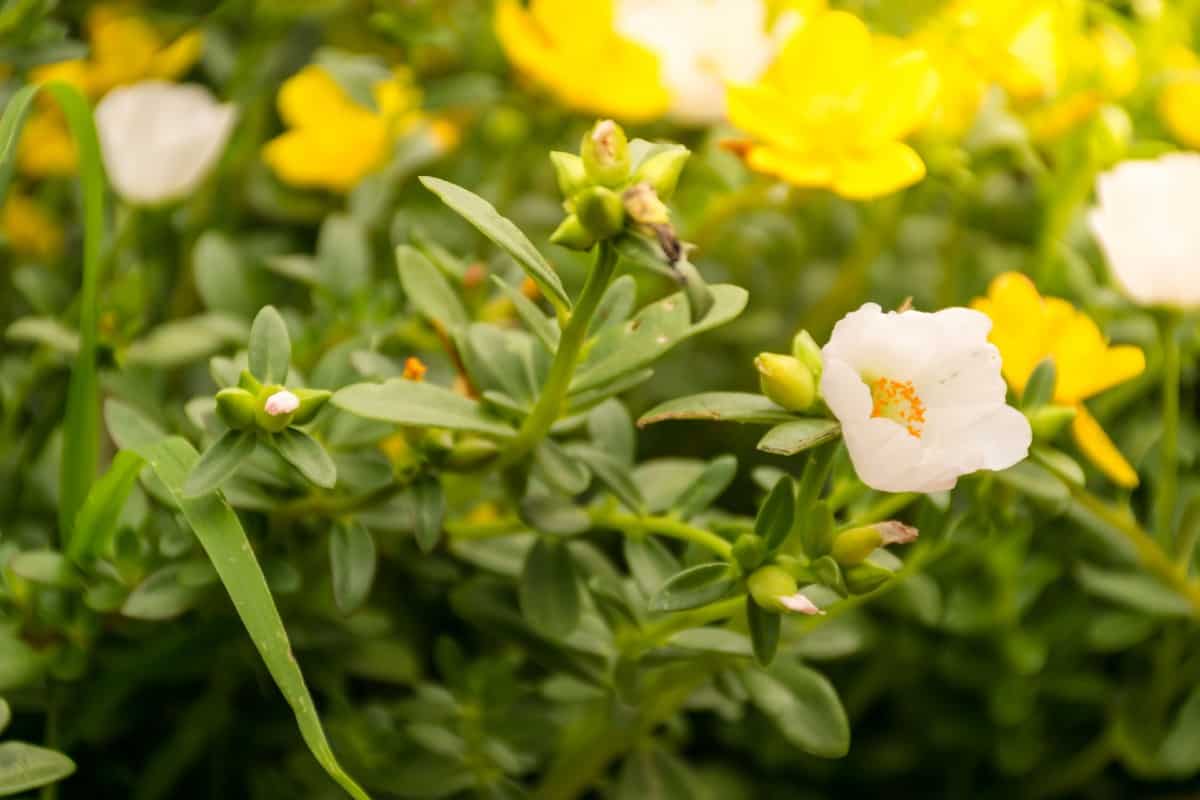 Moss rose, also called portulaca, is a tough flowering succulent for sunny, dry locations. The blooms are colorful and similar to cactus flowers.
In a group of ground cover plants, they create a carpet of stunning foliage and bright, ruffled flowers from spring to fall. Perfect for heat and drought, the fast-growing annual grows to around a foot tall with a little more moisture.
Sometimes you may see this flower pop up the next year like perennials for difficult soil. While not typical, it's an added bonus, so enjoy it. Expect to see vivid moss rose flowers open during sunny days in early summer and close at night or on cloudy days.
Blanket Flower (Gaillardia lorenziana) – Not Ideal for Clay Soil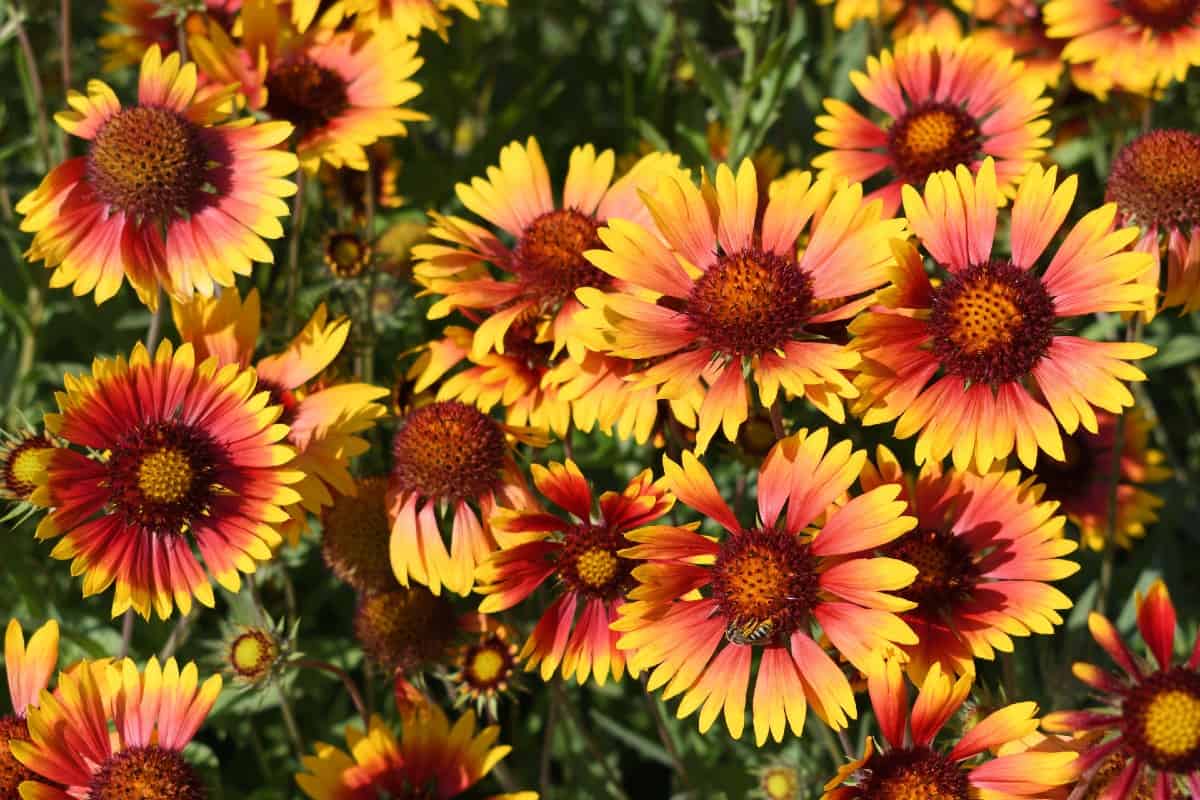 Blanket flowers are showy, cheerful blooms in bright shades of red, orange, and yellow. The traditional flower is rust-colored, which appeals to gardeners who do not include these colors in their garden beds.
They appear similar to daisies and attract butterflies. As a bonus, blanket flowers are also usually annuals that repel slugs if you have that problem in your yard.
Gaillardia is drought tolerant in zones two to nine with full sun and well-draining soil. With any less sunlight, the flowers become top-heavy and flop to the side. Avoid planting blanket flowers in clay soil.
Superbena Stormburst Verbena (Verbena hybrid)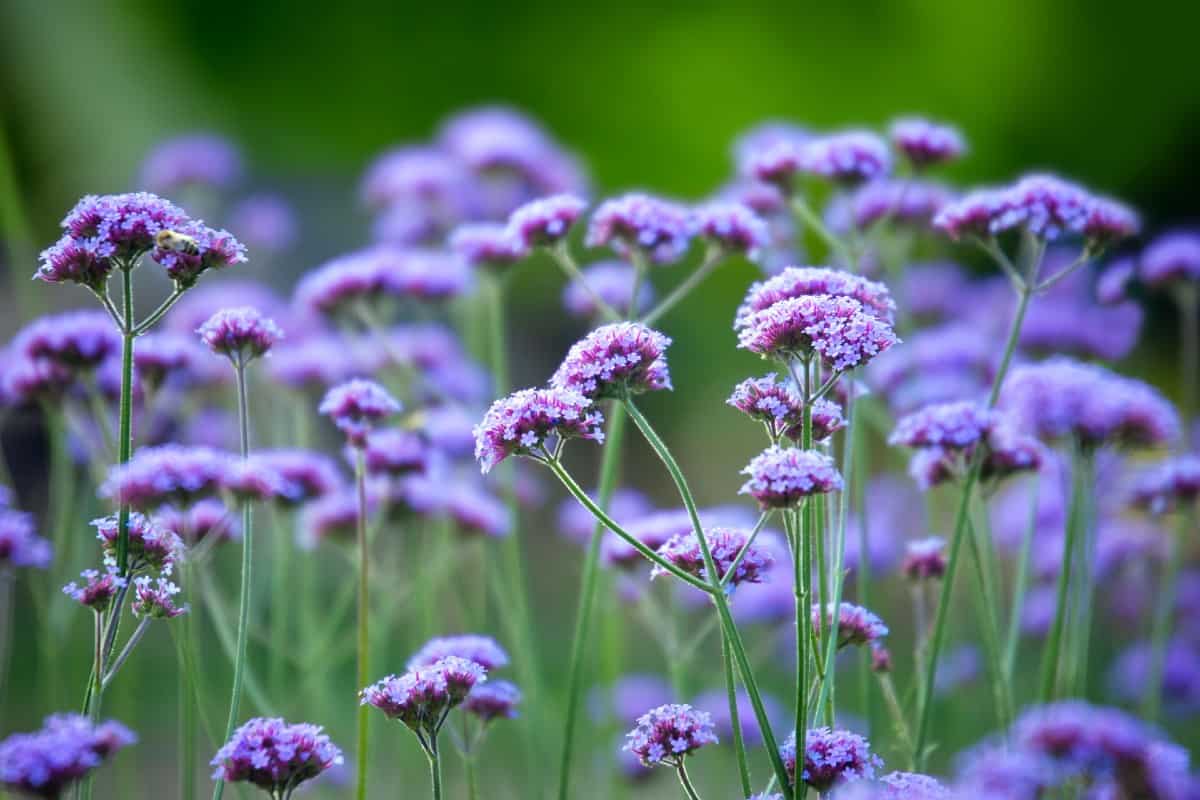 Superbena verbenas are vigorous large flowers that trail over hanging baskets and containers. They are a bright bicolor ground cover in landscape gardens, and typically appear purple with stripes of white.
The blooms start striped and change to a solid color toward the fall, and they attract butterflies and other beneficial pollinators yearly. Plant seeds in partial shade during the early summer.
It can be a watering issue if you notice gnats in your soil. Make sure you are not watering too much or too little.
The award-winning flowers survive in the heat, continuously bloom, won't reseed, and resist issues like powdery mildew or deer. Deadheading isn't necessary either for these colorful annuals for shade.
Globe Amaranth (Gomphrena globosa) – Beautiful for Cut Flowers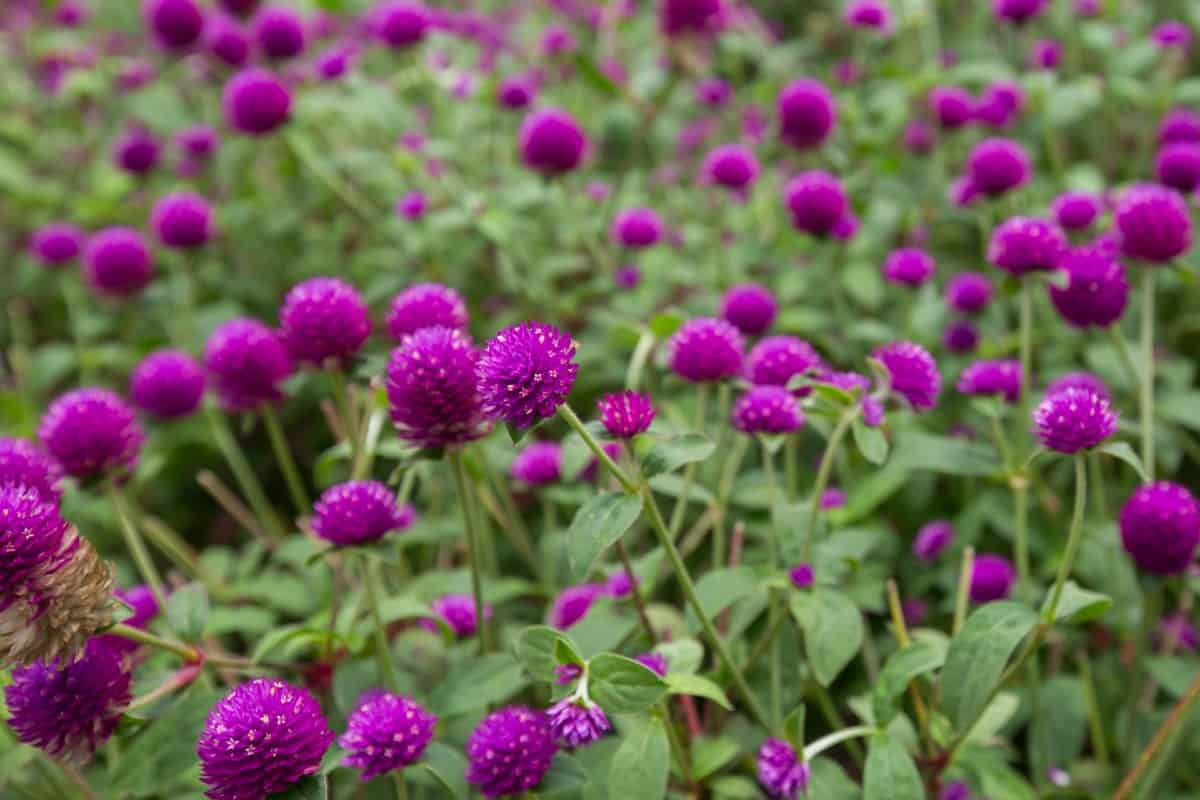 For an annual to create a gorgeous cut or dried flower arrangement, go with globe amaranth. The plants are similar to cockscomb, with blooms full of tiny flowers. The blossoms attract butterflies the entire summer, dying off during the first frost.
This plant thrives in poor soil with proper drainage and full sun. It's drought tolerant and comes in tall varieties. Ranging from six inches to two feet tall, globe amaranth is ideal for planting in borders, garden beds, and containers.
Garden Calliopsis (Coreopsis tinctoria)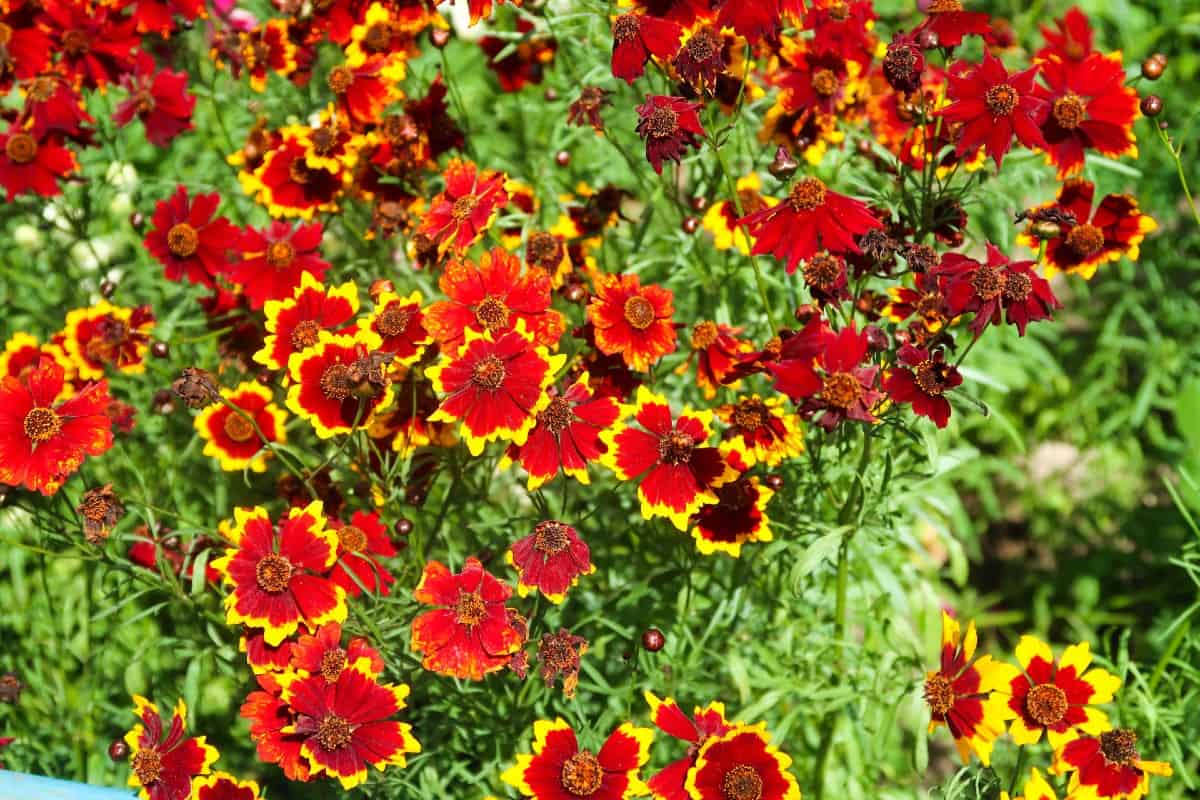 Calliopsis is a popular garden plant for poor soil. The low-maintenance flowers are planted from seed in a sunny spot during the fall or early spring. The blooms reseed later, self-sowing the plant for a constant supply.
Protect the flowers over the winter and cut back the blossoms in the middle of July, or the plant blooms itself to death. Worms may attack the crown of garden calliopsis, so you might move them to another location if pest issues present themselves.
Many other annuals tolerate dry soil, drought, or heat. You might find options available for clay or shallow soil. The plants in your local garden nurseries typically include the right choices for your planting zone.
If you found our list of annuals for poor soil helpful, please share these dry-climate plants with your friends on Pinterest and Facebook.