When designing the perfect flower garden, most of us want to use the best smelling flowers. The problem is that when you ask people what the best annuals for summer fragrance filled flower bed are, you receive a variety of answers.
One way to discover the sweetest smelling flowers is to stop and smell the flowers at your local nursery, or you can read over our opinions on the best annuals for a summer fragrance.
When selecting annuals for a summer fragrance filled yard, look there a few things to keep in mind. If you wish to use cut flowers to bring the sweet scents into your home, there are specific annuals to look for, including hyacinth and lilacs.
Something else to think about when using fragrant plants throughout your yard is what ones grow well in your area and the kinds of scents you wish to enjoy.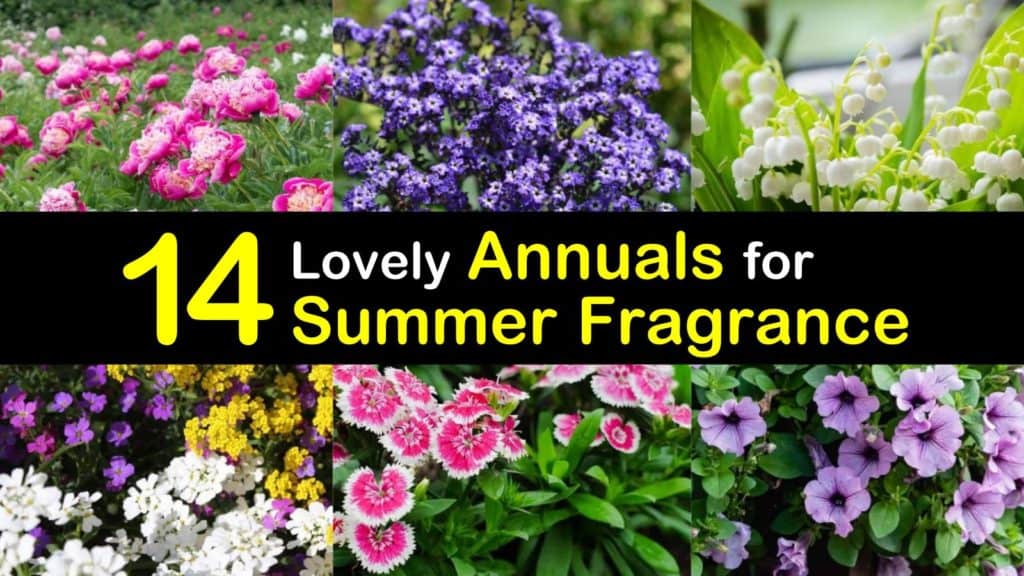 Planting Fragrant Flowers throughout Your Yard
Always check the plant's hardiness level to ensure they grow well in your specific zone. In some areas, perennial plants are treated as annuals, increasing your options. Nobody wants to plan out the perfect landscaped yard to discover the majority of their choices aren't going to make it.
Your local nursery is an excellent source for plants that thrive in your zone. If you don't know what hardiness zone you live in, check the map on the USDA's website.
When it comes to fragrant plants, not everybody enjoys the same scents – it's a matter of personal opinion. To plant a scented landscape you enjoy, just use your nose and don't rely on others.
Take the time to smell each plant or flower you are considering before purchasing it. Opt for the ones that bring a smile to your face when you smell them. There are four main categories of fragrance for plants.
Where plants fall depends on what properties the plants have. To design the ideal fragrant landscaped yard, one that brings about good feelings and moods, you must understand how these fragrances work.
Spicy includes scents like rose and sage. It offers a more sensual or musky smell. Woodsy scents like cedar and rosemary help improve your mental acuity. If you are going for a relaxing landscape, fill it with a variety of floral scents.
These are a sweeter smell than the other scents and include flowers like peonies. A fresh scent is known for physical and mental stimulation – think refreshing such as peppermint or lavender.
If you are after fragrance, consider bloom times when designing your landscape to maximize aroma throughout the summer. When planting annuals, pick and choose your plants based on your growing season.
Include some that bloom in early spring, late spring, early summer, late summer, and fall for maximum effect.
Fantastic Annuals for a Summer Fragrance in your Landscaped Yard
When planting annuals for a summer fragrance, plant them just about everywhere you think of to ensure your yard smells as good as it looks.
Use pots filled with plants by doorways, but also add flowers to your window boxes to help the scent waft inside your home as well as your yard.
Amazing Annuals for a Summer Fragrance – Lilacs (Syringa vulgaris)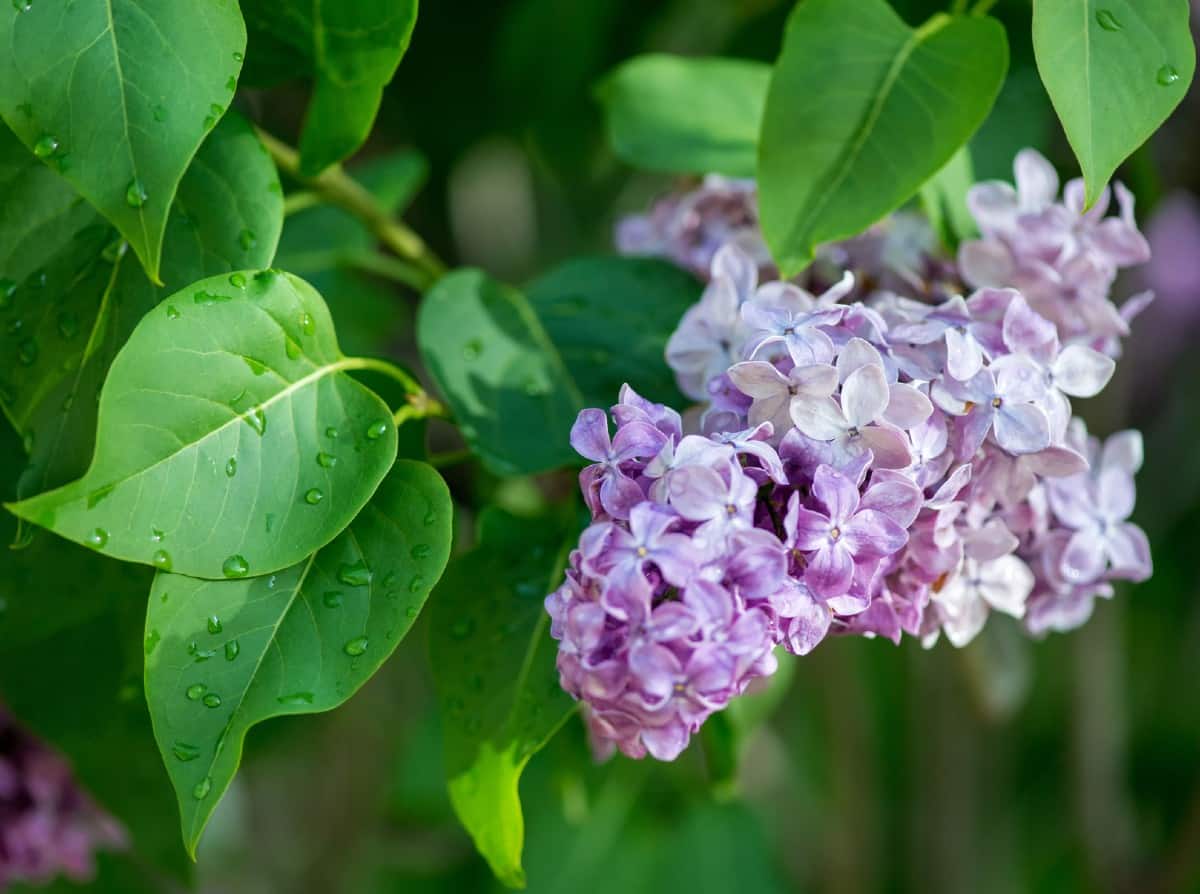 Well known for their fragrant flowers, Lilac begins blooming towards the end of spring. If it is a fragrance you are after, choose common lilac shrubs. The common Lilac grows well in colder climates but does require pruning to keep it from overgrowing.
The mature size of a lilac shrub varies between shrubs, but they grow up to 12 feet wide and reach heights of up to 16 feet tall if left unchecked.
Plant your common lilac shrubs in loamy soil where they receive full sun. Lilac doesn't do well in moist soil, so allow the soil to dry out between watering.
Heliotrope (Heliotropium arborescens selections)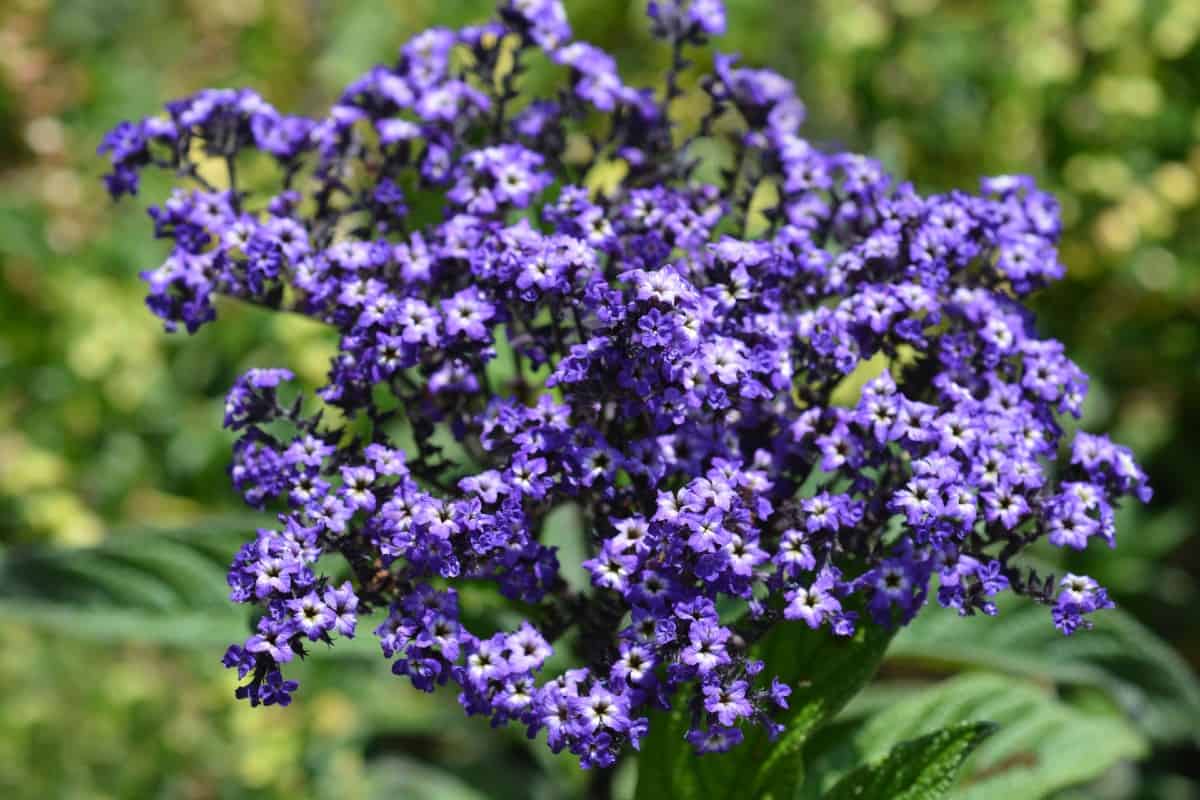 The sweet scent of Heliotrope is best described as almond, cherry, and vanilla in one, consequently, the nickname cherry pie. In select locations, Heliotrope grows as a perennial, but in most zones, it's an annual.
Heliotrope strongly resembles forget-me-nots with its groups of five-lobed flowers. Unless you purchase the dwarf varieties, Heliotrope reaches heights of up to four feet.
These beauties crave sunlight but do well in part shade and are annuals for poor soil that can adapt to many soil conditions. The only requirements are well-draining earth; you must keep it moist.
Sweet Alyssum (Lobularia maritima)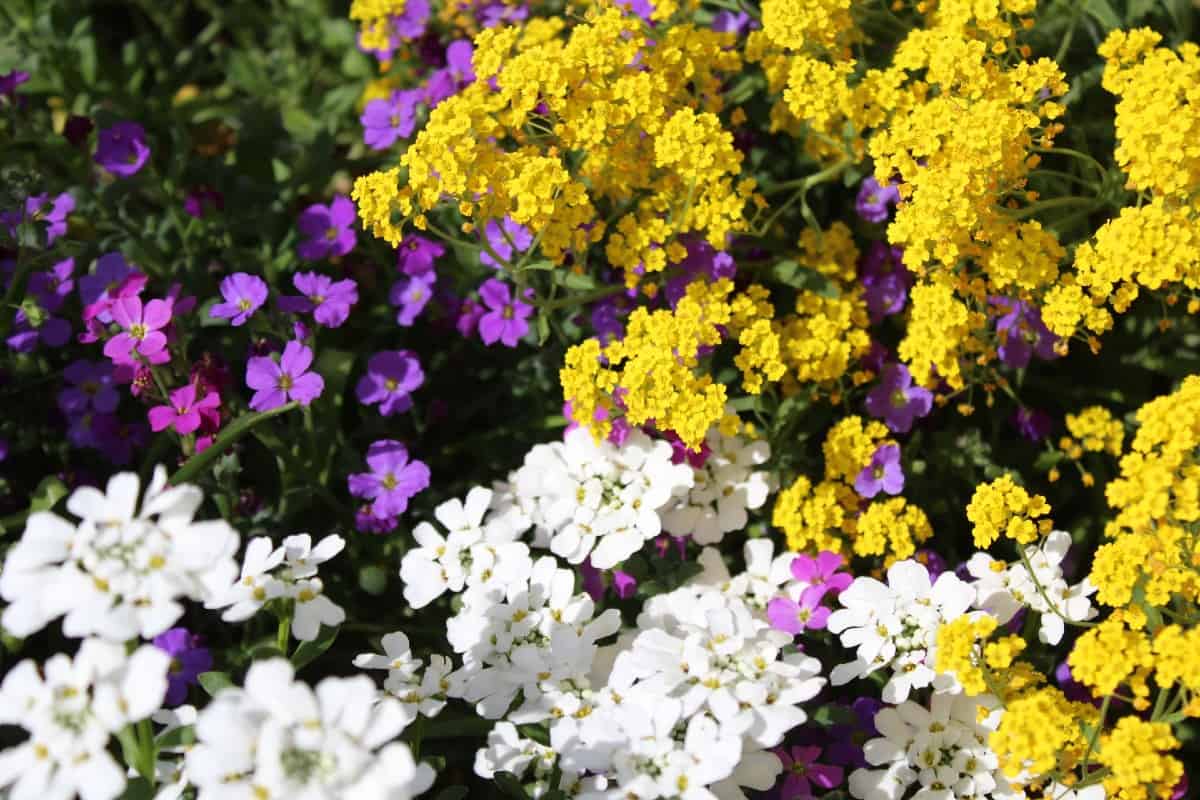 Drought and heat tolerant annuals, Sweet Alyssums bloom from April to the end of June. The sweet scent of the small white flowers is one of the things this plant is known for.
Sweet Alyssums work well in hanging baskets, but make great additions to pots lining walkways and flower beds. These sweet-smelling plants require well-draining soil, which must be kept medium-moist.
Plant your flowers in locations with a lot of direct sunlight, but they do well with partial shade, too. If not correctly cared for, Sweet Alyssum falls victim to pest problems and botrytis blight.
Flowering Tobacco (Nicotiana) – Fantastic Annuals for a Summer Fragrance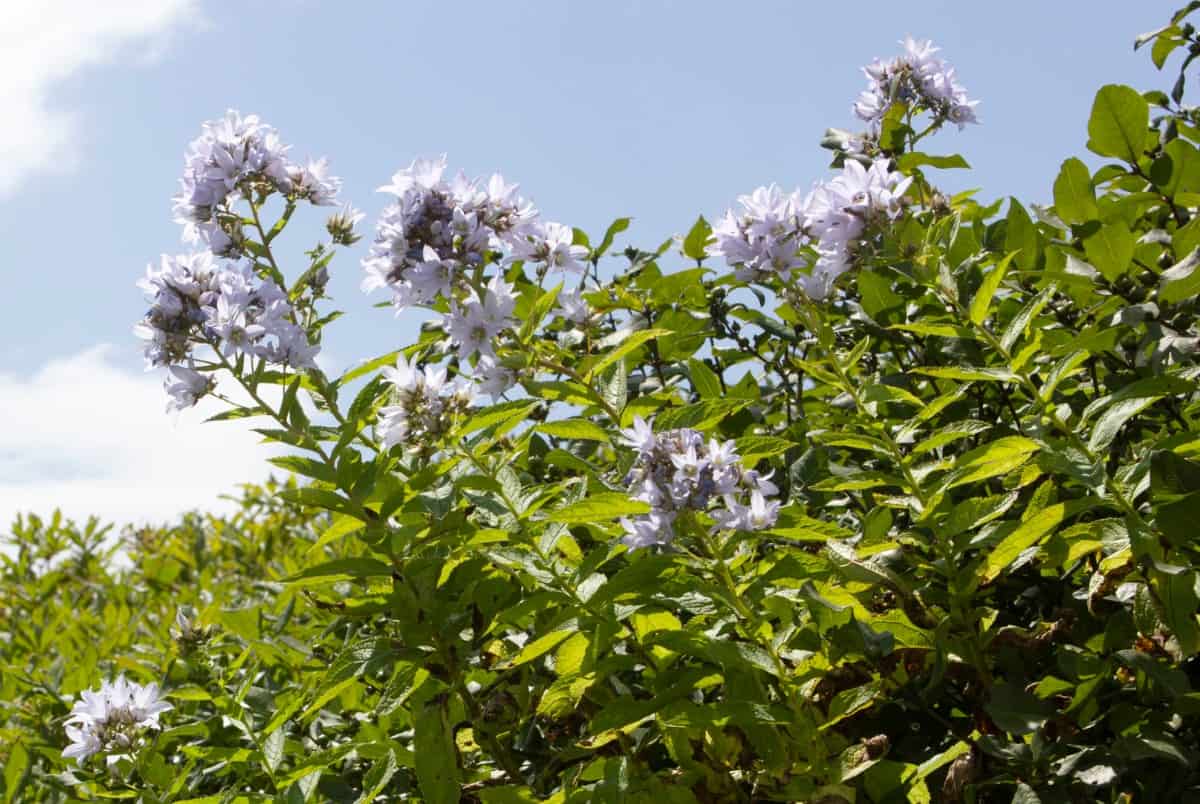 Known for producing sticky and fuzzy foliage, Flowering Tobacco plants feature stalks of droopy trumpet-shaped flowers. Attract hummingbirds with annuals like the Flowering Tobacco, as they provide the sweetest nectar.
Flower colors range from red, white, pink, and pale green, so mix and match to create colorful beds. Mature height of Flowering Tobacco ranges from 18 inches to up to five feet, depending on if you opt for an heirloom or compact variety.
Plant these beauties in fertile and well-draining soil in full sun to part shade. Blooms appear in summer and are annual fall flowers, too.
Sweet Peas (Lathyrus odoratus)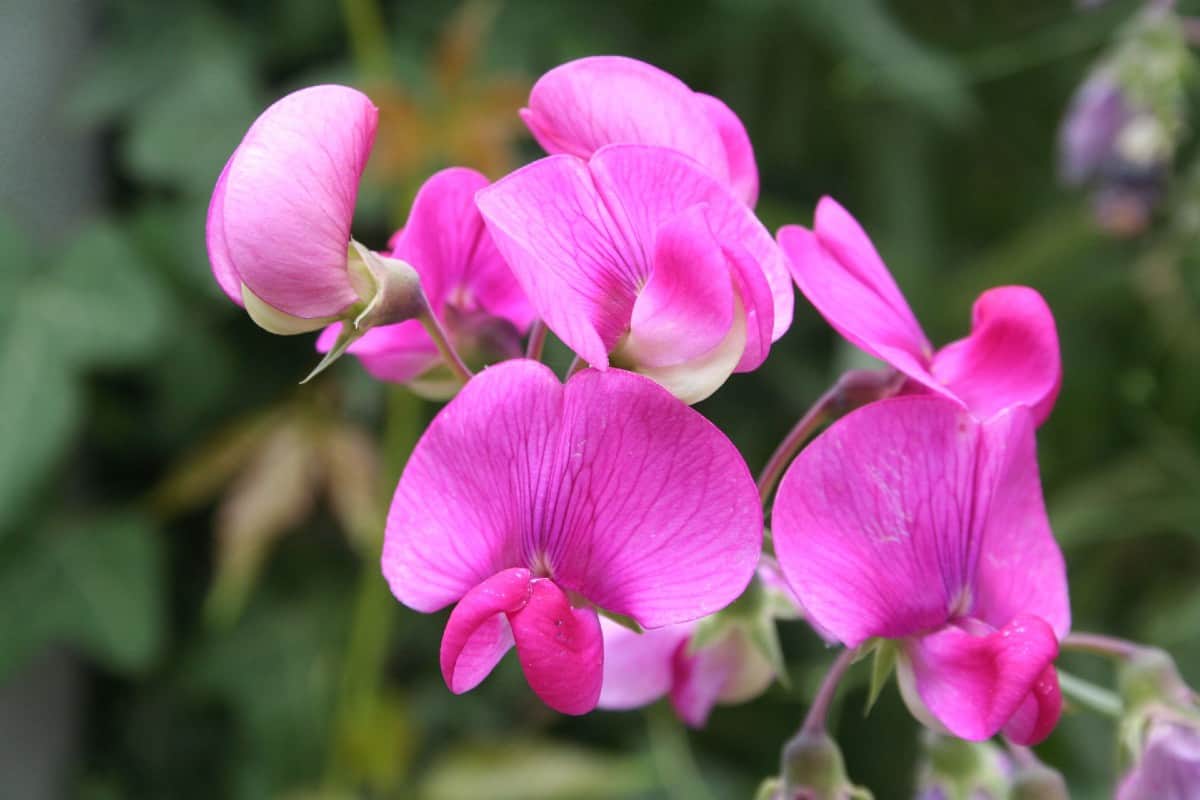 Sweet Peas are beautiful climbers that grow in just about every USDA zone. The blossoms produce a sweet fragrance that most of us find quite pleasant.
Trellises, arbors, or bamboo tripods are best for supporting the climbers unless you prefer a shrubby looking plant. In addition to direct sunlight, Sweet Peas require well-draining and fertile soil.
For the best blossoms, provide shade in the afternoon in hotter climates. Bloom time is towards the end of spring and remains throughout early summer. To encourage continual blooming, deadhead the plant or cut the new blooms.
Hyacinths (Hyacinthus)
Grape Hyacinths are different from Hyacinths and are two distinct plants despite belonging to the same general family and having similar care requirements.
For this post, we are discussing the True Hyacinth, which offers a sweet fragrance when the flowers bloom in the early spring. These plants that smell like lavender in a milder form offer loose to tight clusters of fragrant flowers that range in color from a bright pink to a deep purple.
When planting outdoors, do so before the first fall frost for springtime blooms. Plant them in well-draining soil in partial shade to full sun.
Annuals for a Summer Fragrance – Peonies (Paeonia spp.)
For fragrant flowers that bloom from the beginning of spring until the start of summer, consider planting Peonies. These strong smelling flowers come in several colors, allowing you to mix and match to create the perfect color scheme.
The flowers rest on top of lush green foliage that stays colorful long after the blooms disappear. Peonies grow as a bushy clump, so plant in appropriate areas. They form almost a low hedge, so they work great along borders or walkways.
In some zones, peonies grow as perennials, but in most zones, they are annuals. In the fall, the foliage turns a purple-red or gold color.
Dianthus (Caryophyllaceae)
For gardeners looking for a woody scent, Dianthus's clove scent is an ideal choice. The plant works best in areas where it is allowed to trail off or grow upright. The flowers of this beautiful plant sit against bluish-gray foliage and begin appearing in the spring.
Blooming may also occur during the fall. When planting Dianthus, look for locations that offer fast-draining soil, as these beauties prefer drier sites. They make excellent additions to alpine or rock landscapes.
The flowers of the Dianthus are great for attracting all sorts of pollinators, too, including hummingbirds and butterflies. These sun lovers require a minimum of six hours of direct sunlight.
Lily of the Valley (Convallaria majalis)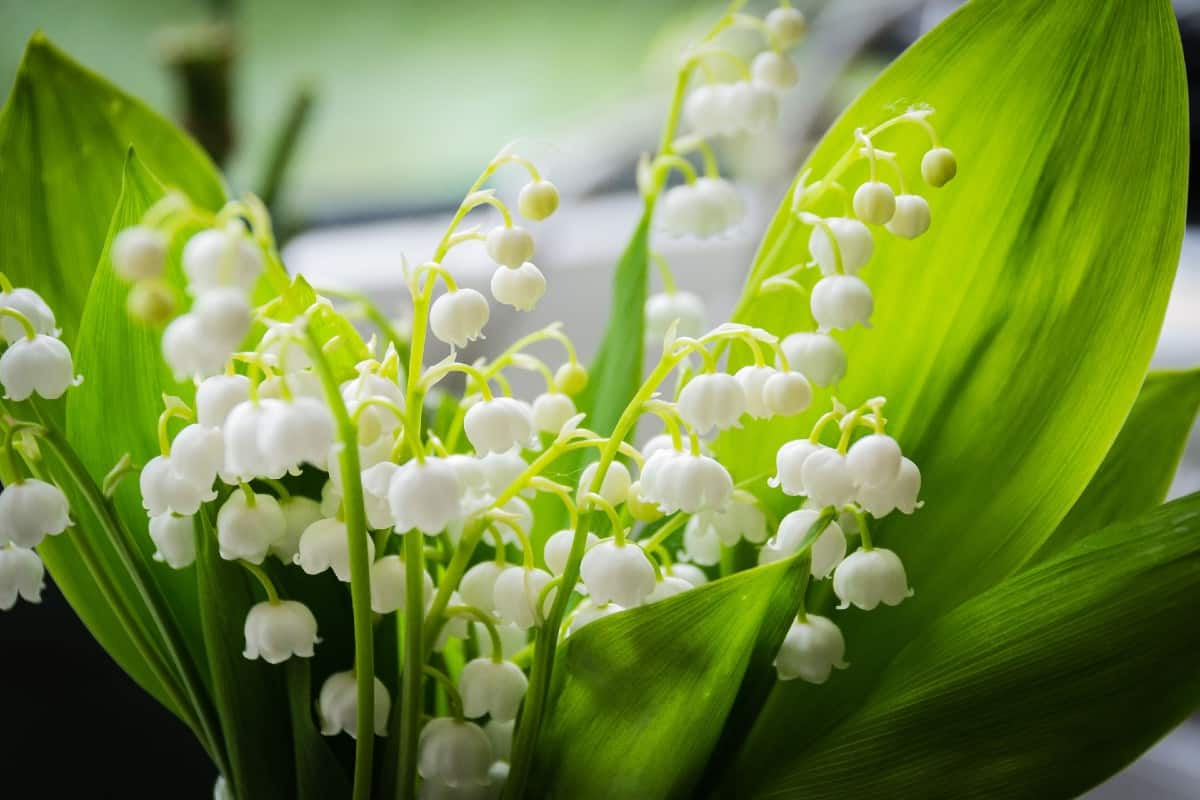 With Lily of the Valley, you smell the pleasant scent before laying eyes upon the beautiful plant. This beauty features dark green leaves along draping stalks sprinkled with white flowers.
Not a sun lover, Lily of the Valley prefers deep shade areas with colder temperatures, such as in woodland settings. Add these dainty-looking flowers in the shade of overlooked fragrant shrubs like the Mock Orange.
Considered an invasive plant as it spreads quickly, Lily of the Valley requires regular pruning so it doesn't take over an area. In hotter regions, Lily of the Valley grows as an annual as the temperature causes the plant to die back.
Petunia (Petunia) – Best Annuals for a Summer Fragrance
If it is the fragrance you are after, your best choice for planting Petunias is the Grandiflora. This variety offers more abundant flowers than the Multiflora, so they are more fragrant.
With these easy annuals for beginners, to encourage blooming, remove dead or faded flowers once they appear. Petunias work well in hanging baskets and containers, but these planting locations require more frequent watering.
As a heat-tolerant plant, Petunias do best in places that offer plenty of direct sunlight. They do survive in partial shade, but blooms won't be as abundant.
Viburnum (Viburnum spp.)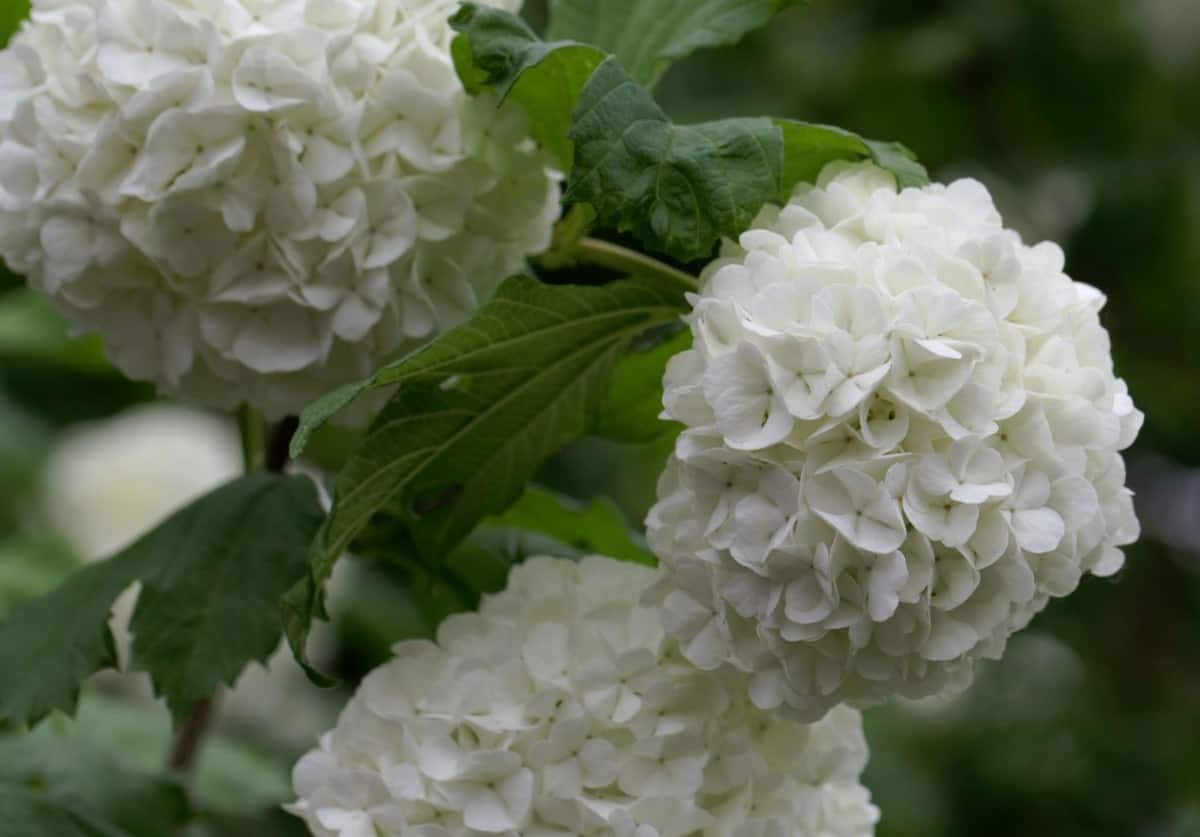 The fragrant flowers of the Viburnum appear in the early spring and range in color from cream or white to slightly pink or entirely pink. The flowers sit on top of dark green, arrow-shaped leaves.
Most Viburnum species produce ornamental fruit later in the summer or the early fall. Some varieties of this plant prefer dry soil, but most require fertile and well-draining soil – you must keep it moist.
Many gardeners enjoy Viburnum because it requires very little maintenance. Some varieties prefer full sun, while others prefer deep shade areas.
Angel's Trumpet (Datura inoxia)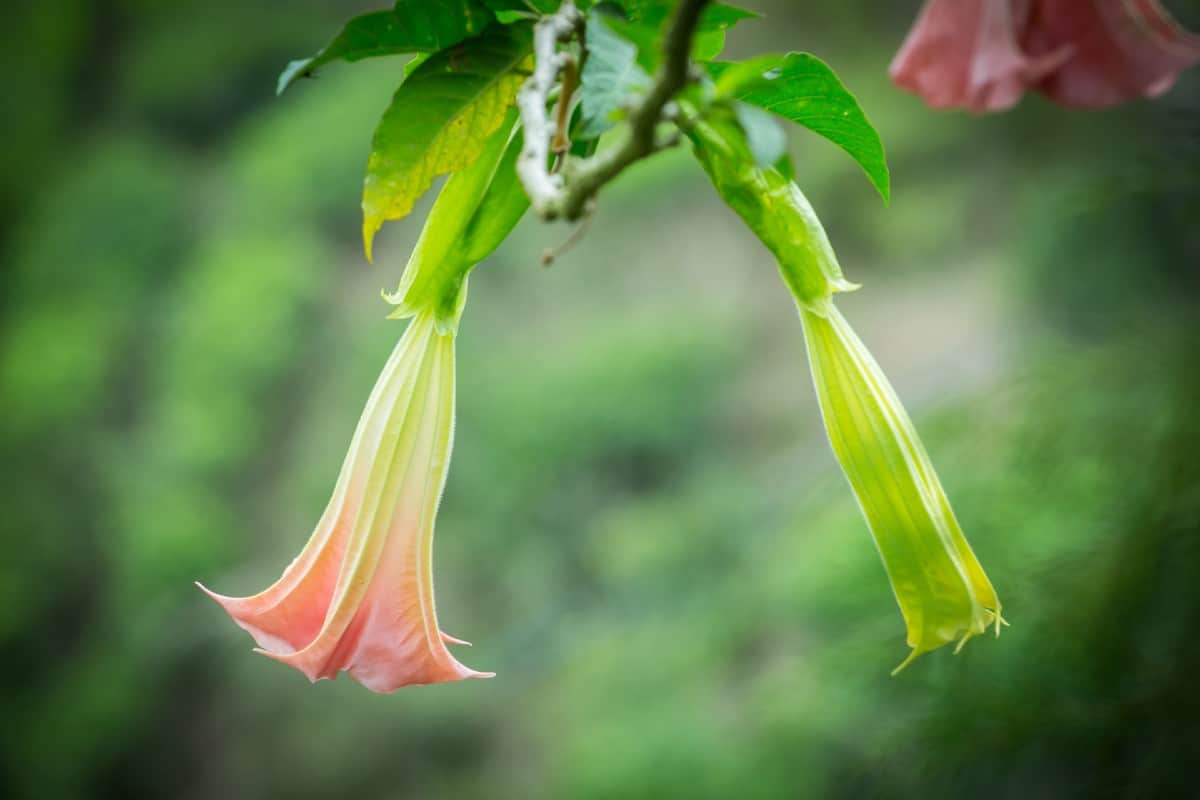 Angel Trumpet earned its name from the shape of its flowers. Each bloom grows up to ten inches long and looks like a tiny trumpet. During a single growing season, Angel's Trumpet grows up to six feet tall and continues to grow taller each year.
Angel's Trumpet requires lots of water. During the heat of summer, increase watering to ensure the soil stays moist.
During the winter, store the root ball inside a dark room that reaches no more than 45°F. Keep the root ball moist throughout winter and plant again outside once spring arrives.
Annuals for Summer Fragrance – Sweet Autumn Clematis (Clematis ternifolia)
When grown in warmer climates, Sweet Autumn Clematis multiplies. The sweet smell of the vine plant emits from its white billowy flowers that sit against dark green foliage. The blossoms first appear in the late summer and last through the beginning of fall.
Sweet Autumn Clematis only requires water once a week unless there is extreme heat. During hotter times of the year, increase watering based on the condition of the leaves. As this beauty is a climbing vine, it requires support unless you plan to use it as a ground cover.
Snail Vine (Vigna caracalla)
If you wish to give your garden an exotic look, consider the Snail Vine. The name comes from the cream, yellow, and purple flowers shaped like a snail. These flowers grow up to 12 inches long on vines that reach up to 20 feet long.
In Zone 9, the Snail Vine works as a perennial, but it grows as an annual in all other zones. If you don't want to replant the vine each year, dig the root ball up and protect it from freezing before the first frost hits. It must be kept at 45°F during the winter and given a small amount of light.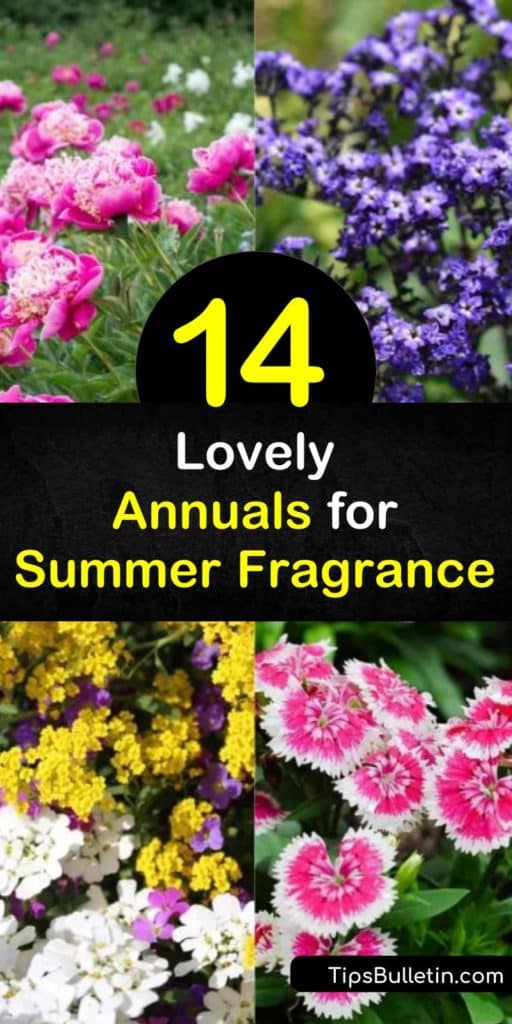 Thank you for reading our opinions on the best fragrant flowers for your yard. If you found any of our ideas on the best fragrant annuals to plant in your yard useful, please share these annuals for a summer fragrance with others on Facebook and Pinterest.