One of the most commonly sought after characteristics when it comes to flowers is whether or not it attracts butterflies. Who doesn't love the idea of seeing those brightly-colored, dainty creatures fluttering past you as you stroll through your garden? Even better, having an abundance of flowering annuals that attract butterflies ensures your garden is at its optimum output of beauty and charm.
Drawing pollinators to your garden not only benefits you on an aesthetic level but also brings the necessary amounts of pollen to neighboring plants.
In gardens that need a little help with growing plants successfully, adding Purple Coneflower, Salvia, or Butterfly Bush lures in bees and butterflies to help reseed other plants.
Annuals also bloom longer than perennials and produce larger, fuller clusters of flowers, making them the ideal candidate for flower beds. If you're ready to see how these fantastic species might transform your yard, follow our guide below.
Gorgeous Annuals for Butterflies and Abundant Flowers
The wonderful thing about our list is that it comes in a wide variety to suit all types and climate. Whether you require a groundcover plant that thrives in the cold or a warm-weather flower bush that is a butterfly host plant, there's a little something for everyone.
Although this article is concerned with annuals, there are also many perennials for butterflies, as well as trees and shrubs, that attract the colorful fliers. Add a variety of plants to attract different species at different times of year.
If you have a darker garden area, be sure to choose some shade loving annuals for this spot. Too much sun usually burns the leaves and gives you a droopy and dying plant.
Verbena (Verbena officinalis)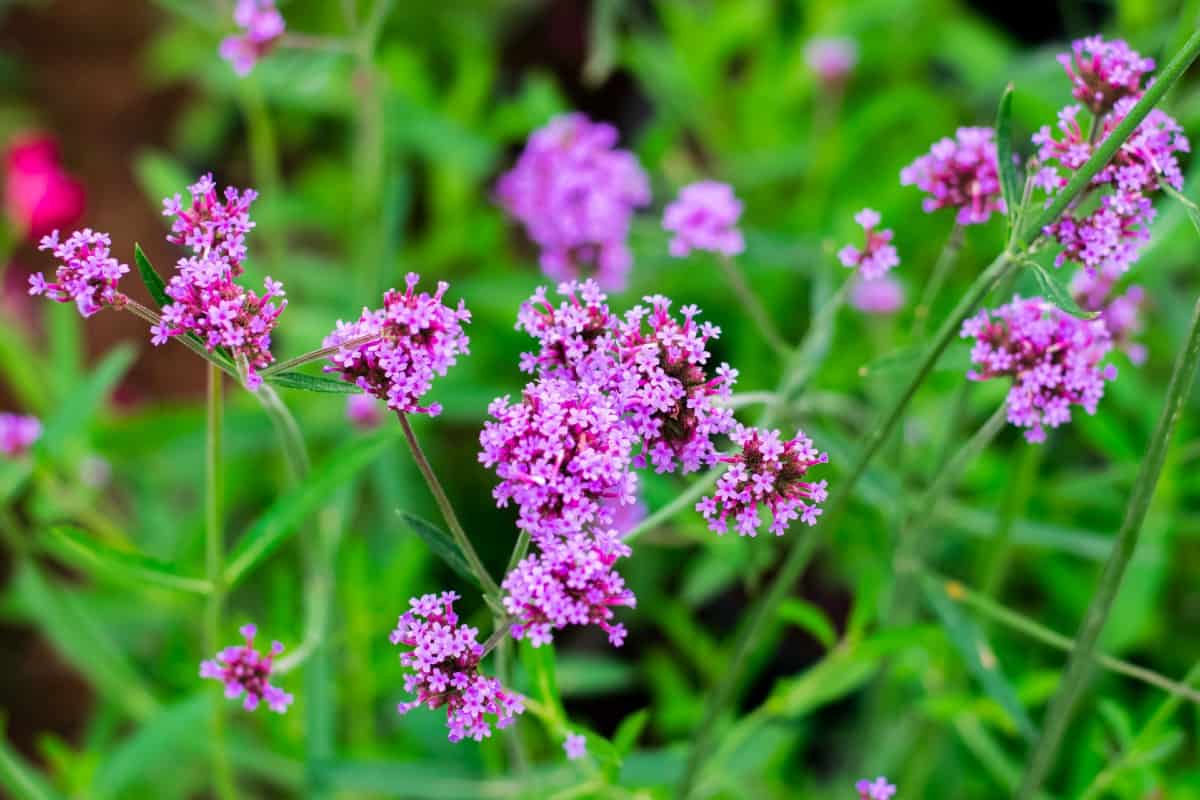 Verbena is a beautiful tropical flower to add to a garden or hanging basket. With over 250 different species of Verbena, some do better as annuals and others as perennials, depending on their location.
Traditionally, the plant appeared in herbal teas for sore throats, as well as oil extracted from the plant to create a calming oil. Verbenas grow best in full, direct sunlight and well-drained soil.
When watering, give them about an inch or so each week, wetting the base rather than the foliage. Despite its water requirements, it's pretty drought-tolerant and has long flowering periods that stretch across all except for the winter months. Pentas are a fantastic alternative to Verbena.
Butterfly Bush (Buddleia): Beloved Flower True to its Namesake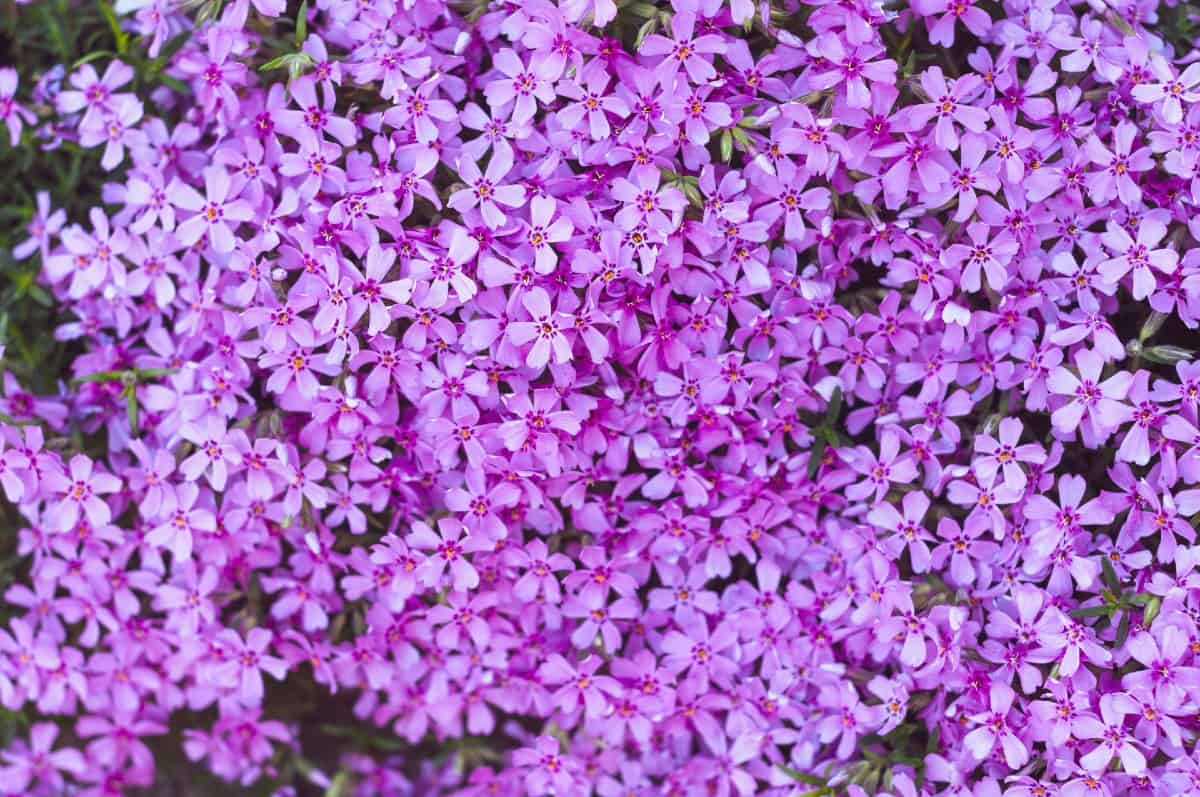 Another great way to attract butterflies is with Butterfly Bush. Aptly named to attract these tiny pollinators, Buddleia looks somewhat like a tightly packed lilac and blooms in midsummer.
The reason creatures like swallowtail butterflies love it so much is that it emits a sweet, honey-scented fragrance and is incredibly rich in nectar. These annuals often get confused with another butterfly favorite, Butterfly Weed, also known as milkweed.
Similar to its perennial look-alike, Butterfly Bush dies back in the winter when the region is too cold. Otherwise, it stays relatively evergreen throughout the year.
An easy-to-care-for and versatile plant, it withstands less than ideal conditions, including dry soils and moderately shady spots.
Tickseed (Coreopsis)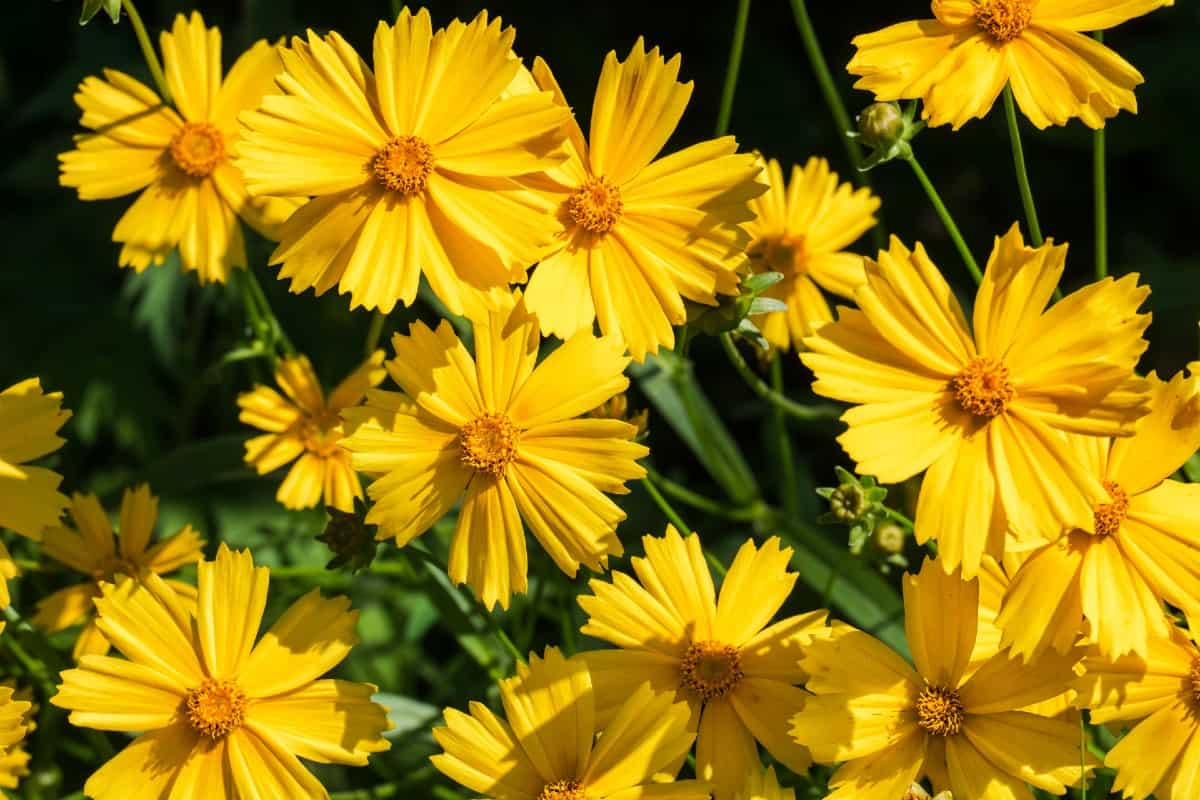 Tickseed is best known as the flower of Florida. Since 1991, it has been used in beautification projects along the state's highways, highly favored for its bright, sunny colors.
Surprisingly, tickseed gets its name from the shape of its seeds that look like ticks, on which birds like Goldfinches love to snack during the fall and winter months. Tickseed is in the Aster family, closely related to other plants like Goldenrod, Dahlia, and yarrow.
The plant is relatively low-maintenance, drought-tolerant, and puts up with most soil types. This easy-going plant grows as both an annual and a perennial depending on the location, preferring prairies and woodlands.
Black-Eyed Susan (Rudbeckia hirta)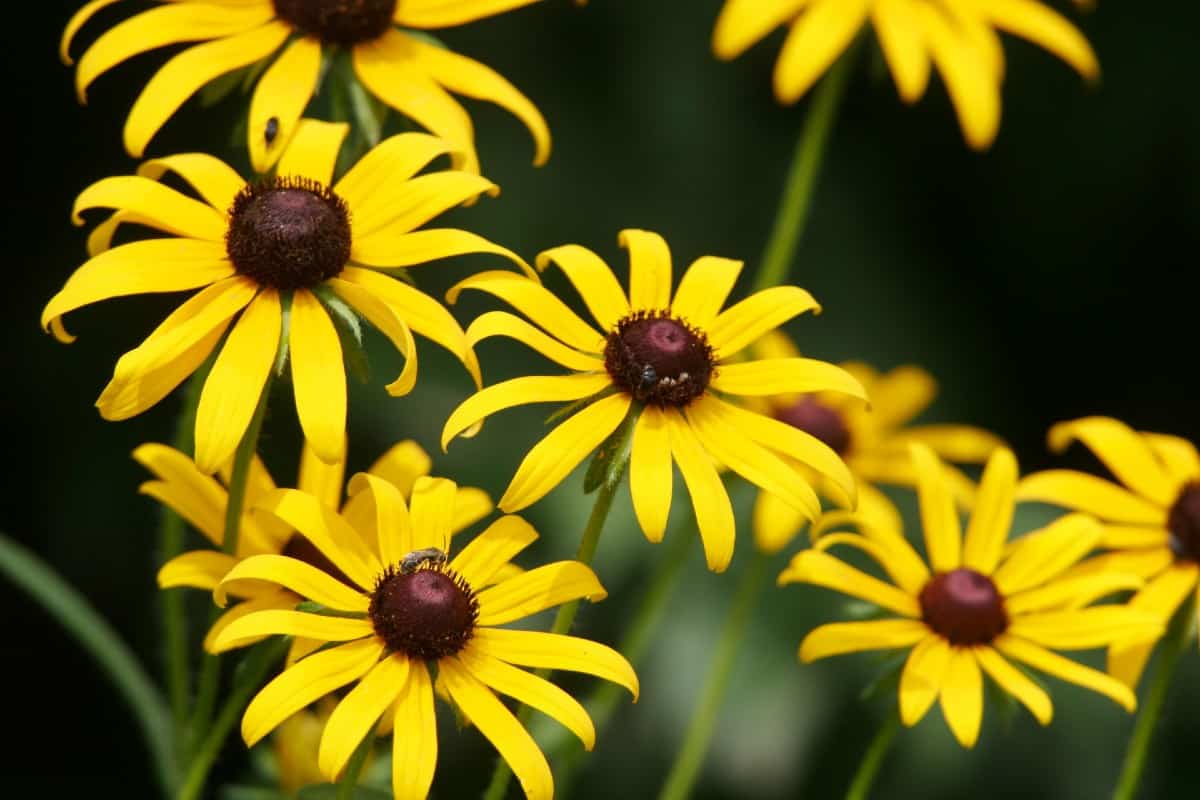 Black-Eyed Susans are a lovely species to introduce into your gardens. Also called coneflowers, and very similar in shape and color to Yellow Coneflowers, they are annuals.
Coneflowers like the Purple Coneflower (Echinacea purpurea) thrive in many of the same areas across the county as Black-Eyed Susans but are strictly perennials. Black-Eyed Susans bloom in midsummer, typically toward the end of July, and continue through the first frost.
They do best in nice, sunny spots with plenty of circulating air in humid climates. Well-drained soil suits them, though they fare better in drier conditions than soggy soil.
Heliotrope (Heliotropium arborescens): Cherry-Scented Flowers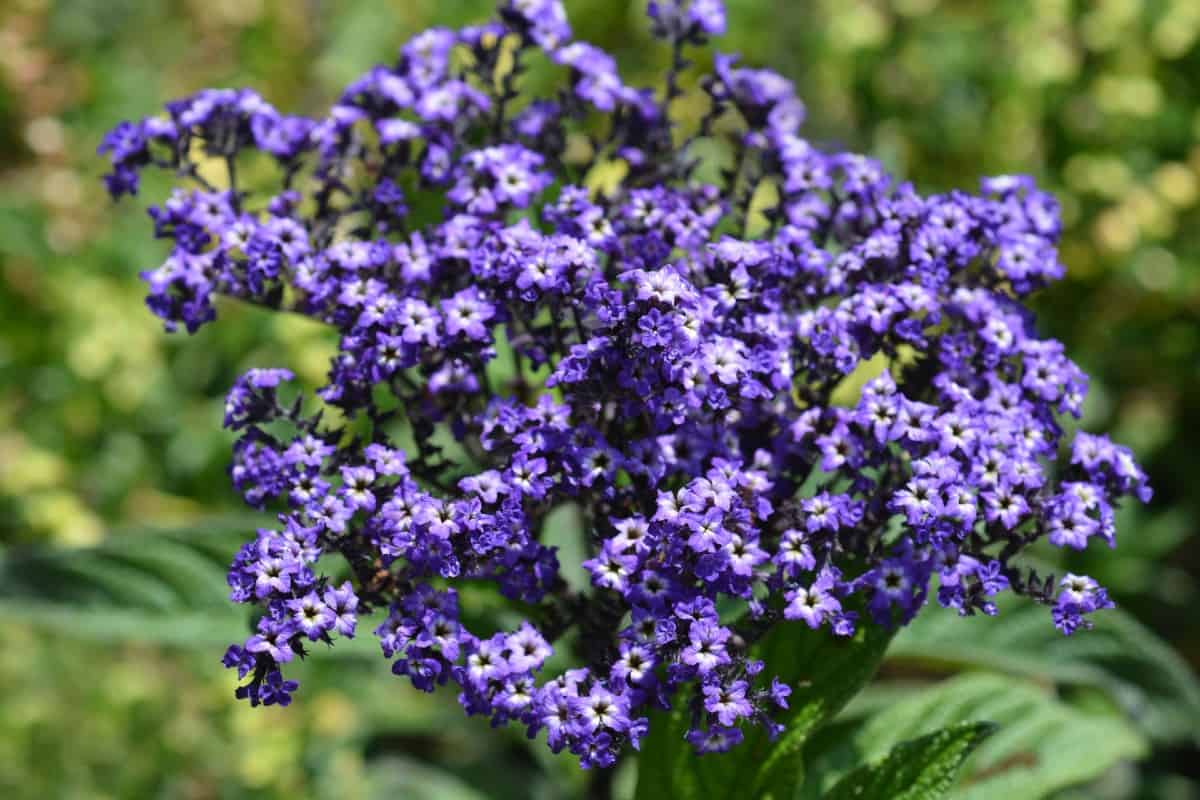 There are few plants as beloved as the Heliotrope, which is also referred to as the flower of love due it being a preference among fragrances and colors during the Victorian Era.
A native of Peru, many grow the plant as a perennial, though it typically does much better as an annual in warmer climates since it struggles to root. The flower is known by many names, including "cherry pie" for its sweet scent that resembles the dessert.
You cannot eat this delicious-smelling flower, however, since all parts of it are poisonous. Provide your Heliotrope with at least six hours of sunlight with morning sun.
Carnation (Dianthus caryophyllus)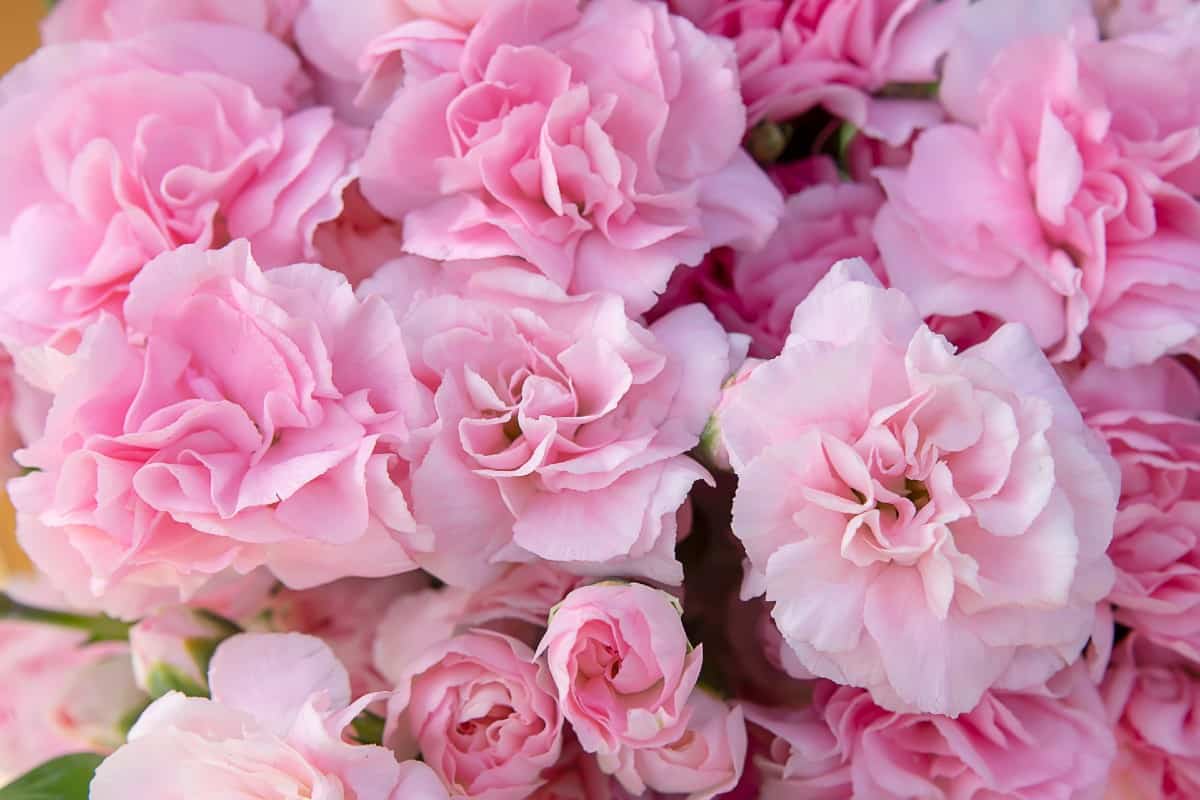 One of the great symbols of love is the carnation, a plant similar to Zinnia. Each color of this lovely flower represents a different concept. White symbolizes purity and innocence, while colors like pink stand for a mother's love.
The plant gets its name from a combination of the Greek word for "Zeus" and "flower," giving it the moniker of "flower of the gods." When watering the plants, ensure that the topsoil stays nice and moist. Water them once or twice weekly with about an inch of water.
Adding some fertilizer with a 20-10-20 composition assists with the growing process. After the flowering period ends, cut them down to the stems to allow new growth. Grow them with plants like sedum for ground cover and year round appeal.
Scarlet Bee Balm (Monarda didyma): Citrusy Plant Pollinators Love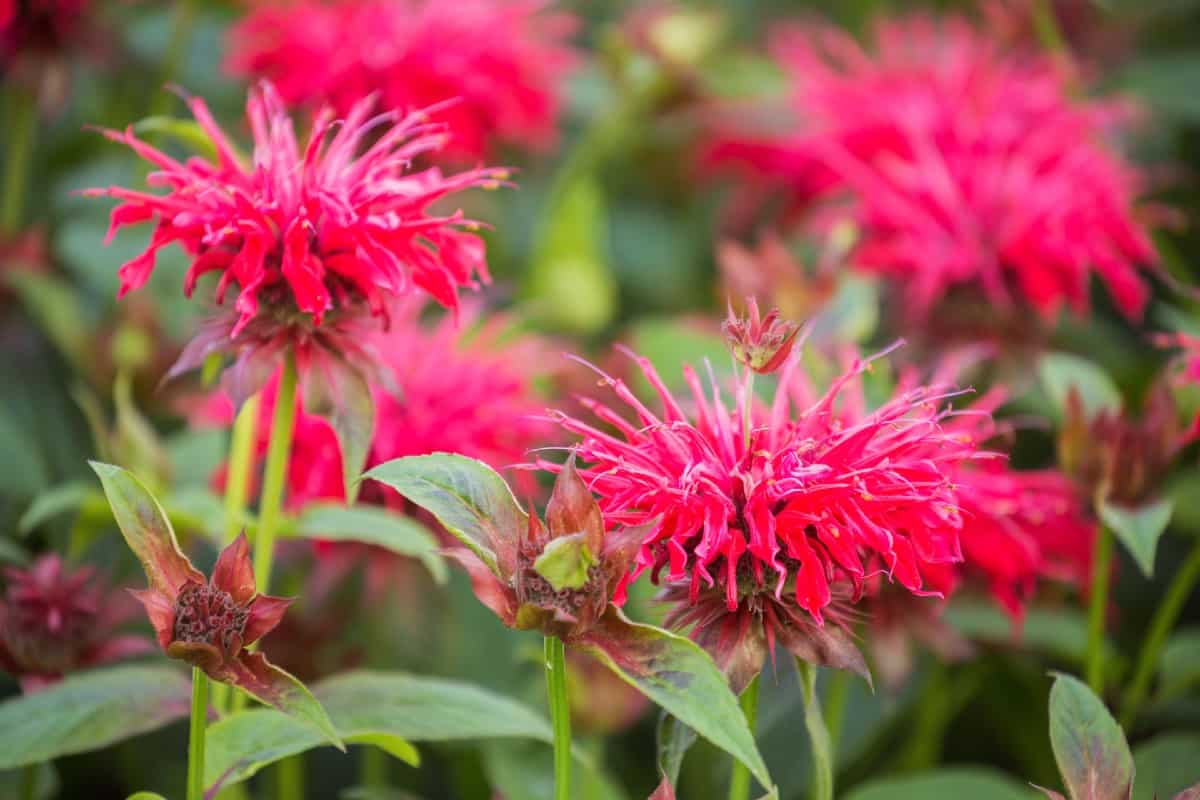 A fantastic specimen to add to your butterfly garden is Bee Balm. Scarlet ones are particularly desirable, as they attract other helpful pollinators like hummingbirds. Also referred to as bergamot, the leaves give off a citrus and mint scent.
Moisture is critical when it comes to maintaining a healthy plant. One way to retain moisture in drier soil is by adding mulch to the surface. Doing this also assists in controlling weeds.
Lilac (Syringa)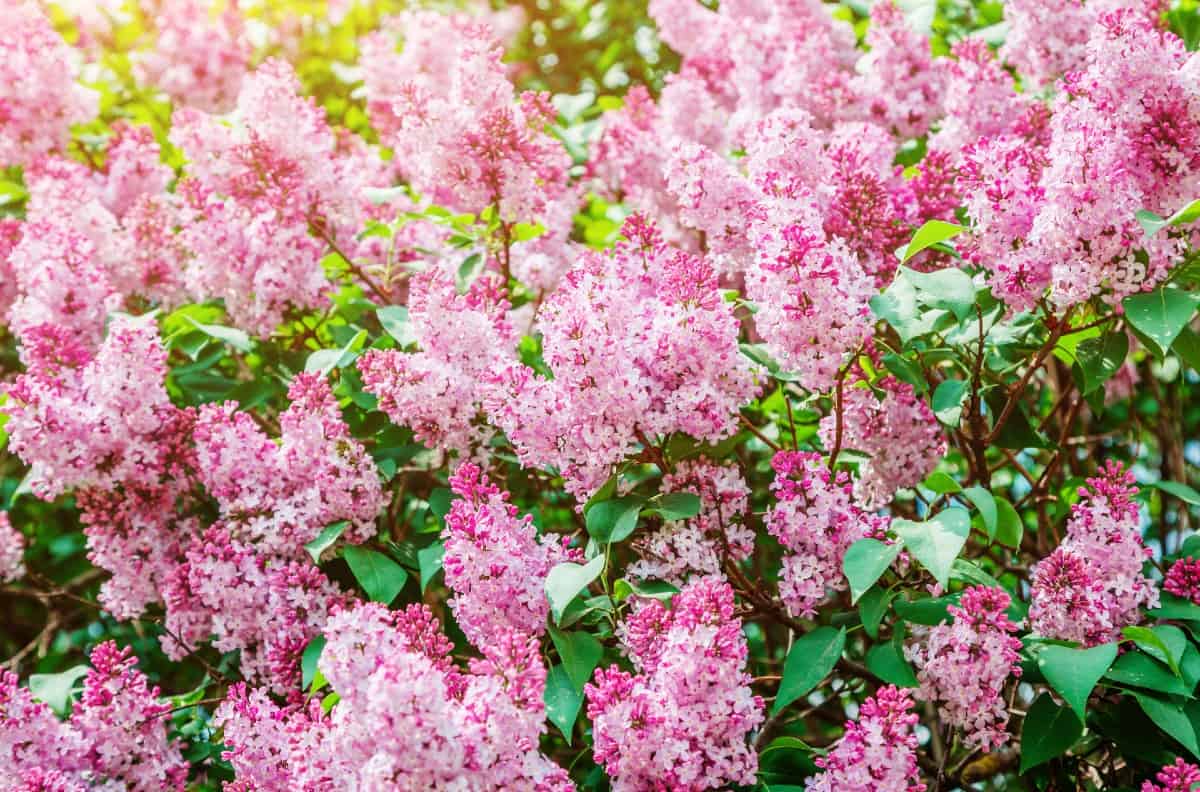 One of the most distinct types of butterflies is the swallowtail butterfly. Out of a handful of flowers, lilac is one of the best ways to attract these species while also looking amazing with their large clusters of flowers.
The standard, purple color of the lilac represents first love, with other, rarer colors like white, which means youth or innocence.
Lilacs prefer slightly alkaline soil with a high amount of organic matter to keep it healthy and thriving. One way to increase the pH level is by adding a bit of lime. Keeping it in full sun is best since partial sun or shade conditions result in fewer blooms.
Alyssum (Lobularia maritima)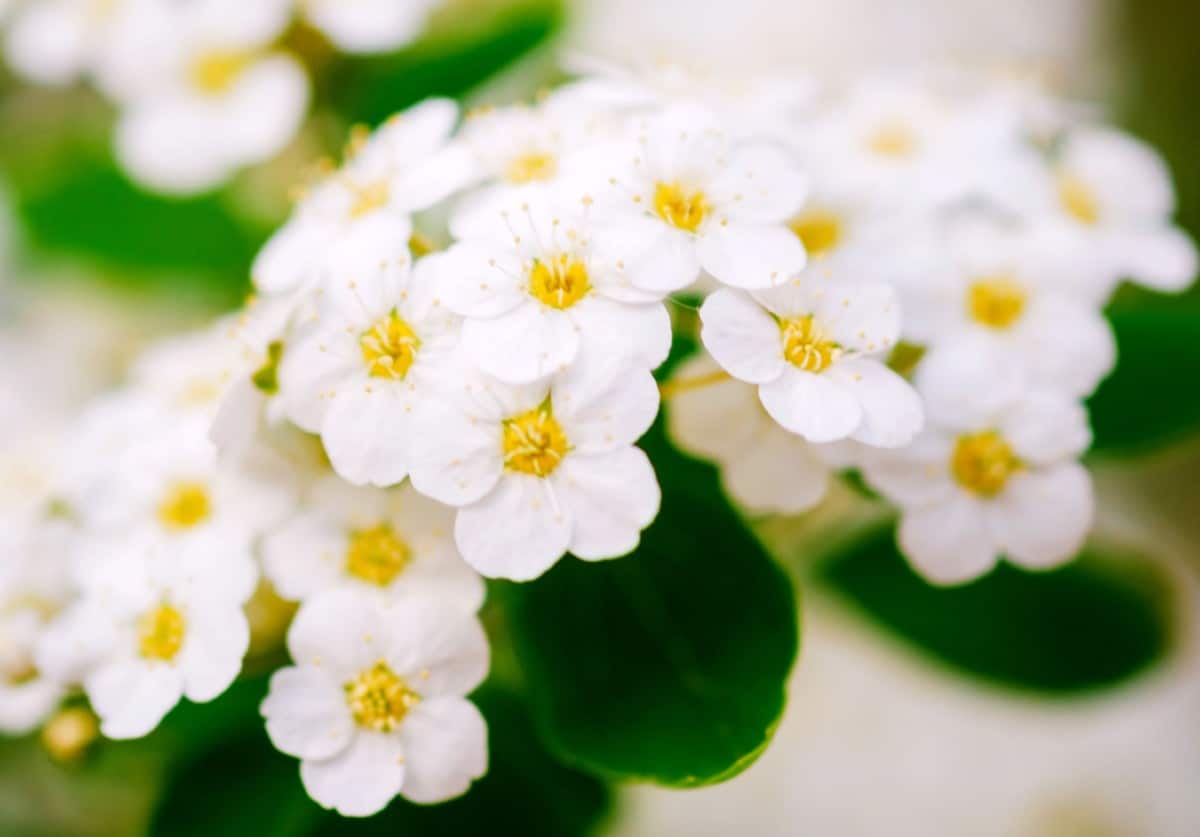 Attract butterflies by adding alyssum to your garden. Technically a perennial, the plant is treated as an annual in colder climates. Still, it is more robust than most plants and easily withstands light frosts.
This fragrant cluster of flowers is typically introduced as a groundcover plant since it's small compact size and spreading blooms fill in spaces perfectly.
A fantastic plant to pair it with is Joe Pye Weed, which consists of taller, pink flowers that are also loved by butterflies.
Marigold (Tagetes): Fiery Flowers that Pop with Color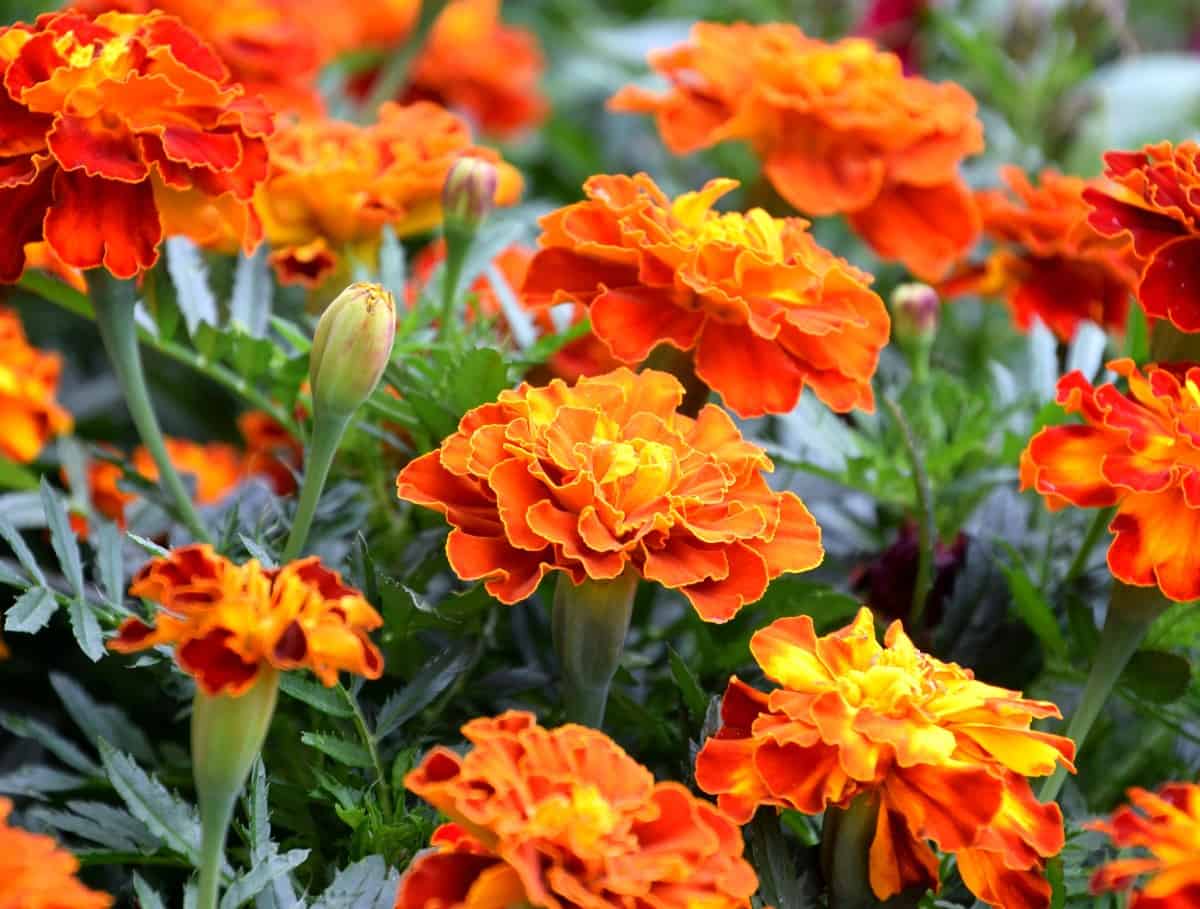 Marigolds hold a special place in ancient Aztec lore. They were considered protective plants, which led to people of the past wearing them during dangerous tasks.
Nowadays, many people still attribute a high value to these native plants, which appear as the official flowers during the Day of the Dead ceremonies in Mexico. Relatives of the Asteraceae family, like sunflowers, ageratum, and daisies, their most notable quality is their bright red and orange color.
Let the soil dry out between waterings, soaking the base of the plant rather than the leaves. Fertilizer should also be avoided since this leads to a greater abundance of leaves over flowers.
Phlox (Phlox paniculata)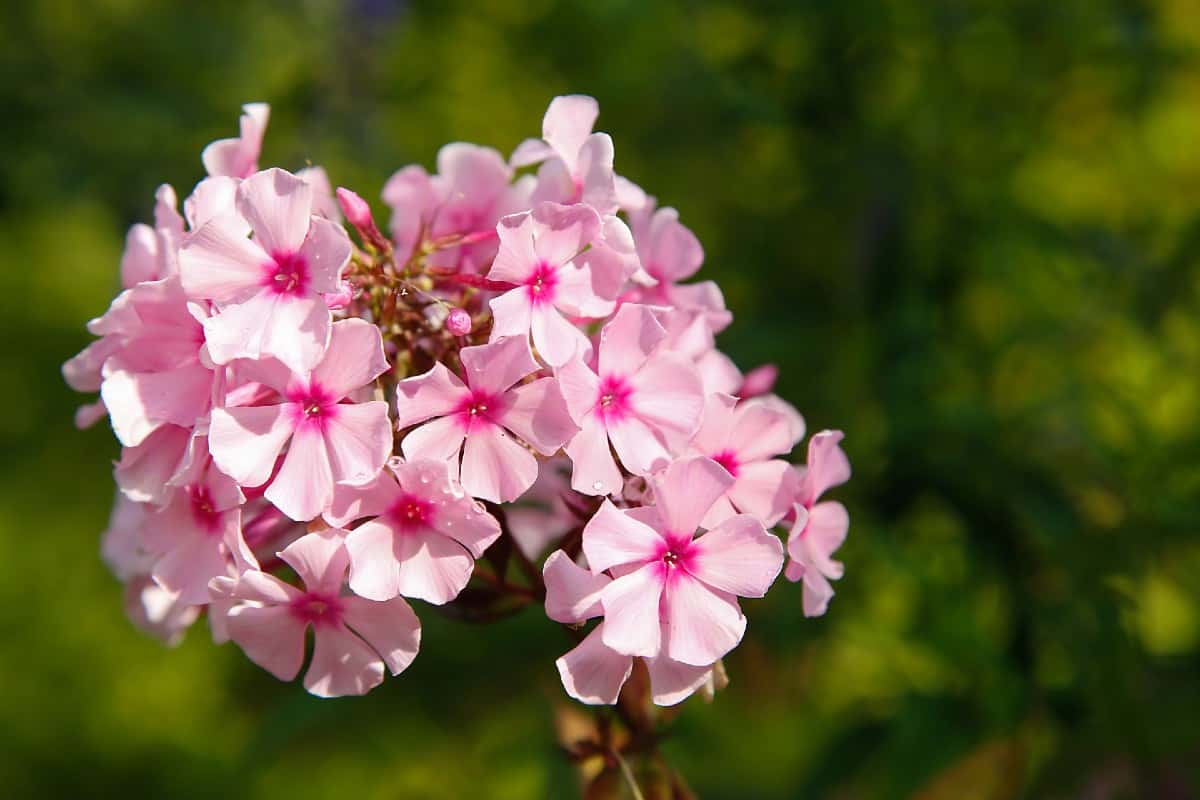 Phlox is one excellent way to attract butterflies and is one of the plants for hummingbirds and bees, too. Known by many names, such as summer phlox, the plant is native throughout most of the United States. It is grown in gardens throughout most of Europe, as well.
The plant displays dainty little petals of flowers that bloom in thick clusters, starting in midsummer. With a relatively long bloom period, the flowers remain for a few months and bring a variety of pollinators to your garden.
They grow to approximately 1-5 feet in height, depending on the species, and require around 6 hours of sunlight to flourish.
Common Fennel (Foeniculum vulgare): Annuals that Attract Butterflies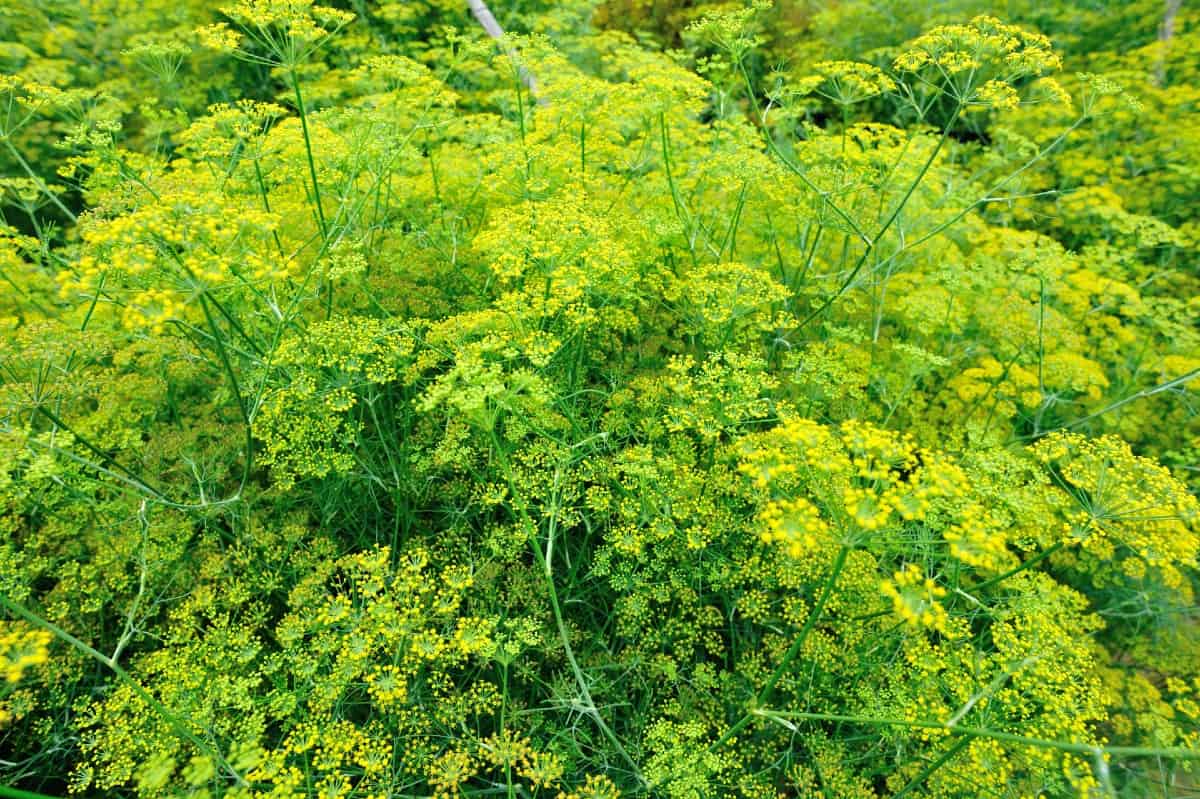 Originally found in the Mediterranean, Sweet Fennel is a plant that butterflies love. The plant fares well throughout most of the country, growing best in milder climates between zones 4-9. An herb, fennel tastes something like anise and is related to the dill plant.
In particular, Swallowtails love to leave their eggs on these plants, ensuring these lovely little creatures will pop up from time to time. Sweet fennel grows up to as high as 6 feet tall and needs plenty of sunlight and well-drained soil to flourish.
Hollyhock (Alcea rosea)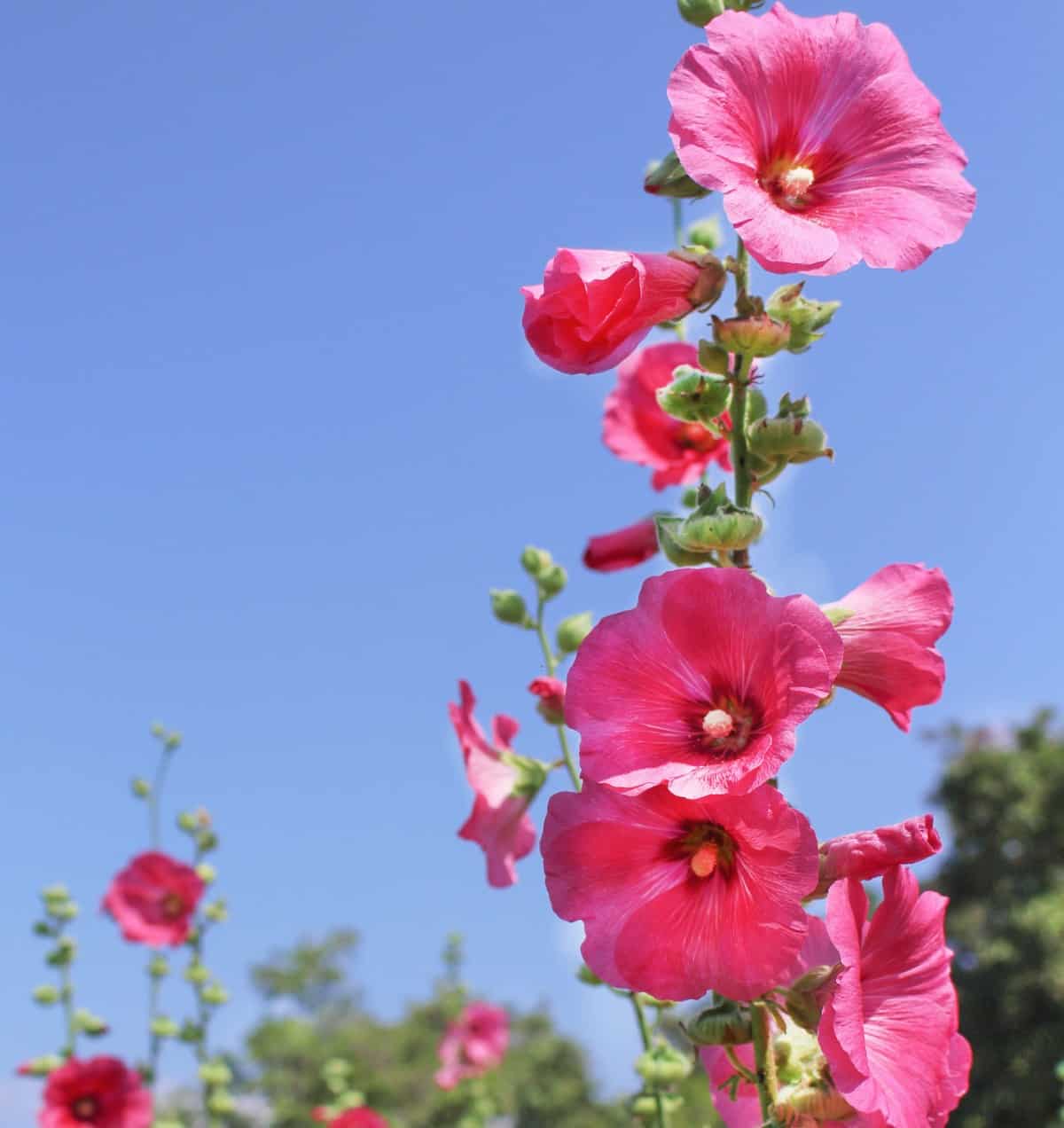 Hollyhocks are an incredible flower that is easy to grow. They come in practically every color, making it the perfect flower to coordinate with your garden's color scheme.
The flowers also grow throughout most of the country, spanning across colder regions as far as zone 2 to the warmer climates of zone 10.
Hollyhock grows vertically, sometimes reaching heights as high as 9 feet. The best time of the year to sow hollyhock seeds is in late summer, leaving at least two feet of space in between each plant. Provide it with full sun and fertile, well-drained soil.
Petunia (Petunia × atkinsiana)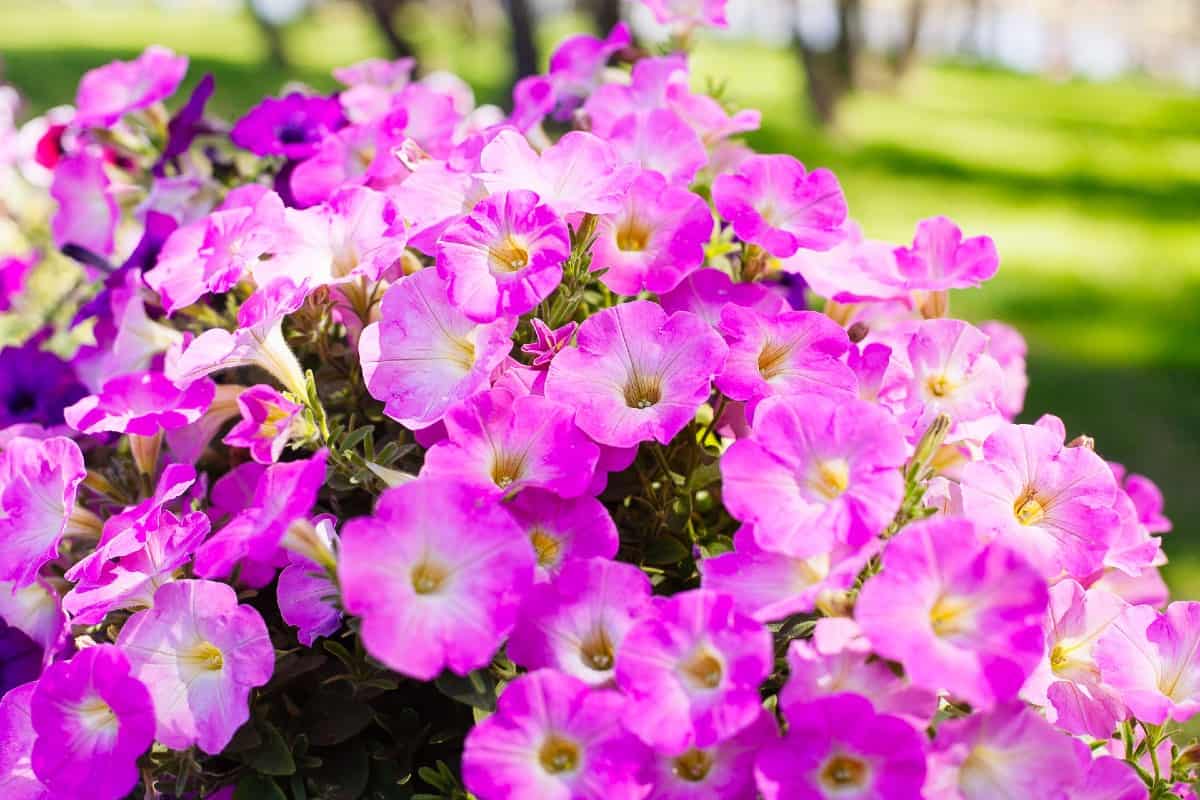 Petunias are a favorite in many gardens. Not only do they appeal to most of the desirable pollinators, but they also brighten borders in gardens with splendid pops of purples and pinks.
Native to South America, the plants prefer tropical areas and are hardy to zones 10-11. One advantage of these flowers is their extended blooming periods.
Flowers typically begin showing in summer, though some varieties sport blossoms all year long. They love sunlight, so giving them enough ensures their flowers grow in fuller and healthier.
We hope you found this list of flowering plants that butterflies love useful. There are so many fantastic styles to choose from, with an abundance of different colors to make your dream garden look just as you imagined it.
Plus, you get the bonus of strolling through an outdoor space with lovely fluttering creatures.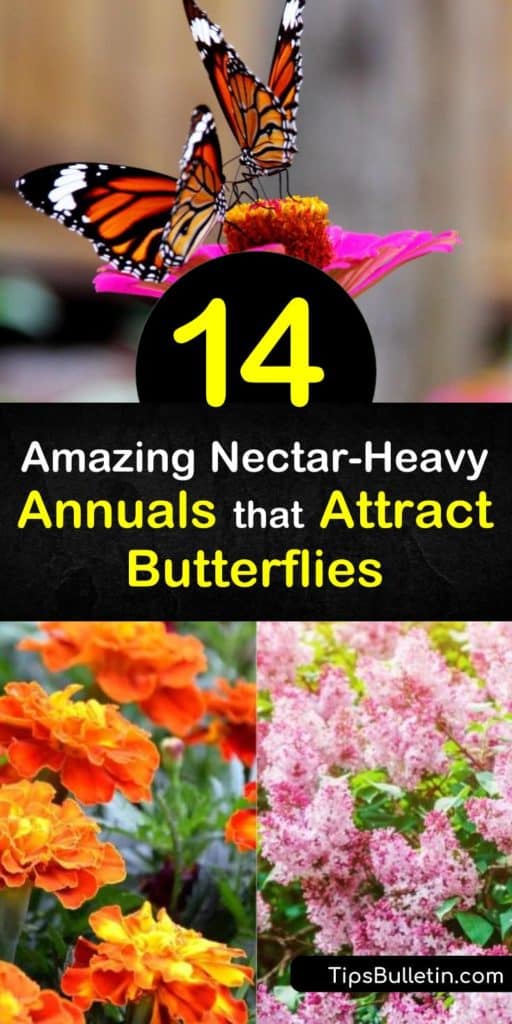 If you enjoyed learning about these amazing flowers for butterfly gardens, then please remember to share your favorite annuals that attract butterflies with friends and family on Facebook and Pinterest.