Is there an unknown pest feeding on your plant's foliage? Do you somehow never see the garden pests, but notice slime trails near your garden? Planting annuals that repel slugs and snails might cure your problem.
Slugs eat leaflets from the branches and stems of your plants. They prefer feasting on brand new sprouts or thin, soft, or delicate leaves that are easy to chew. For these reasons, some garden plants are more at risk of attracting hungry slugs.
It does not take much time for these pests to destroy your plant's foliage. Luckily, nature wards off the slimy creatures. Try planting a slug-repellent alternative in place of hostas or add a layer around them to protect your less hardy plants.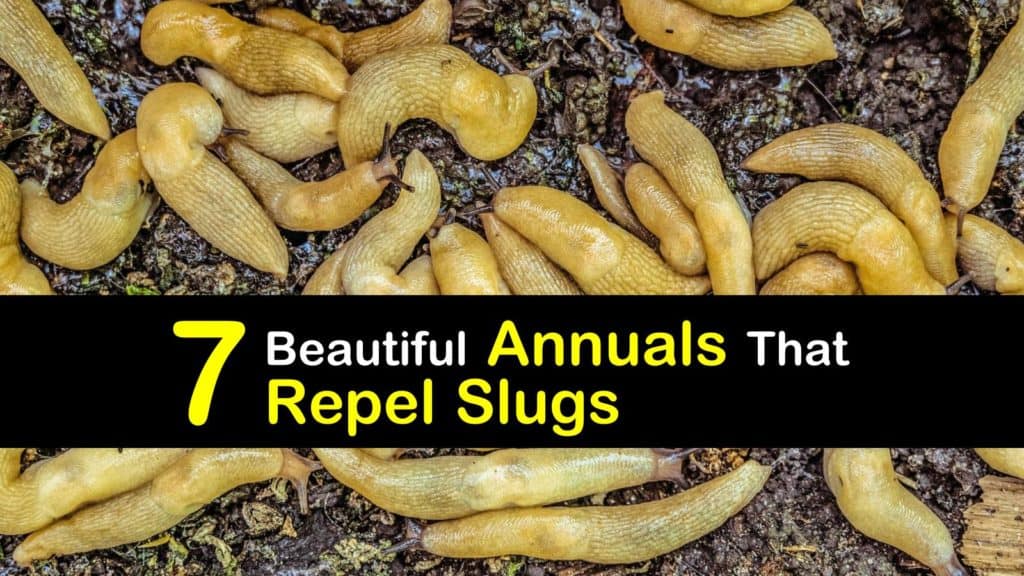 How to Repel Slugs Naturally
Slug control does not have to include chemical, toxic sprays. Natural slug repellent is safe for organic gardens. Plan how to get rid of slugs from your yard with preventative steps. If your measures do not work, include another natural pest control measure to eliminate the annoyance.
Does baking soda hurt plants? No, baking soda can actually be beneficial for preventing issues such as powdery mildew, and it can also kill slimy slugs by drying them out.
Ground Covers to Deter Slugs
Making it more challenging for slugs to move around is the most comfortable choice. Ground covers and barriers keep the animals from squirming through your soil.
The best way to use coffee grounds to get rid of slugs is to sprinkle coffee grounds or hair over areas you don't want the slimy creatures. It's the way to use diatomaceous earth for slugs and snails, as well as eggshells, too.
Companion Planting
Other plants may also attract slugs to another section. Hostas, for example, are a favorite for hungry molluscs. Line a vegetable garden with hostas to keep pests from feeding on your crops.
You could also use a DIY bug spray for annuals to keep the slugs and snails away. Use neem oil for slugs or a soap and water mixture, as both work well for these annoying pests and to deter others, as well.
Annuals that Repel Slugs
Some gardeners use plants to keep slugs from the garden. The annuals that repel slugs might include slug-resistant veggies or herbs with an overpowering scent.
Here are our top picks. Select the annuals native to your USDA hardiness zone to act as a natural slug and snail repellent.
Columbine (Aquilegia spp.)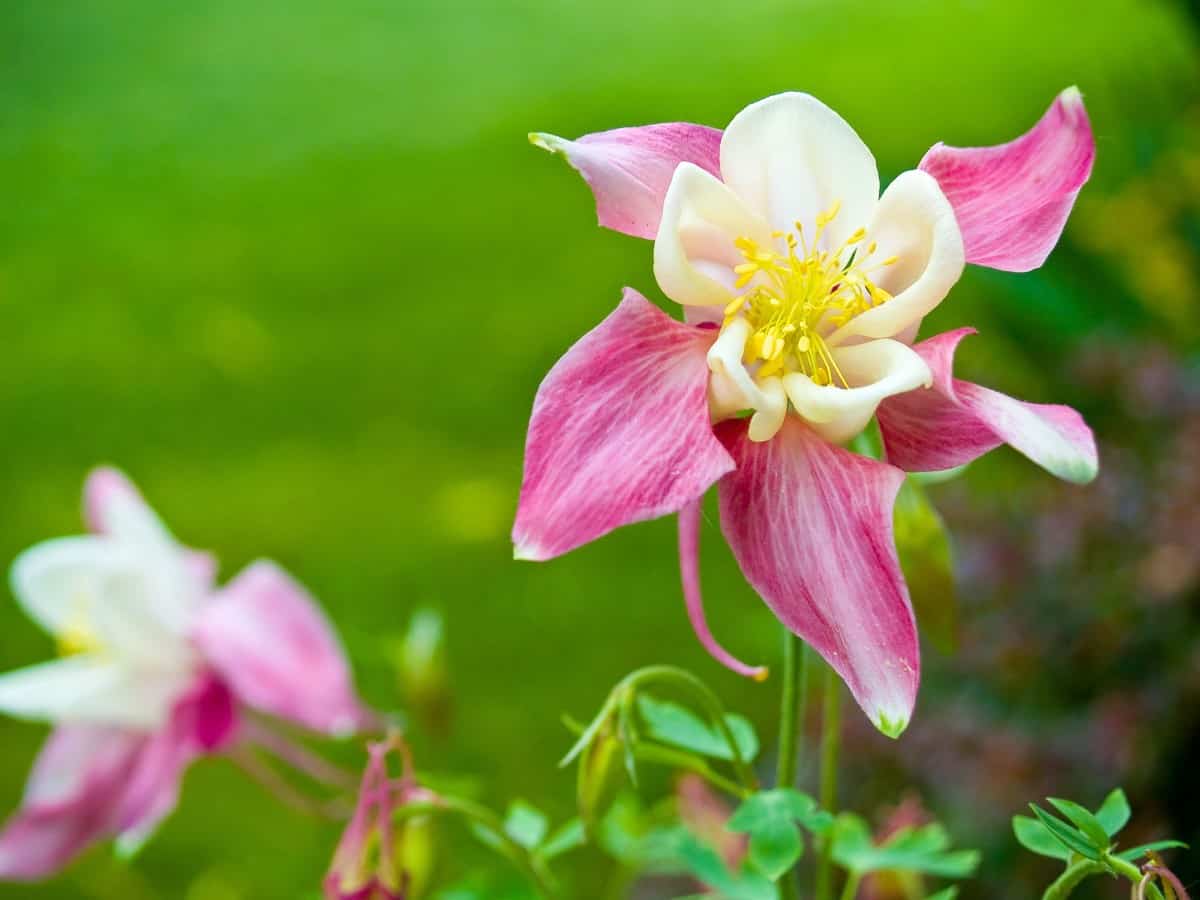 Columbines have huge, bright blooms that make a welcome addition to any summer garden. Unlike hostas, which also have a flower within a flower appearance, columbines do not have fine leaves.
Slugs are not as attracted to this plant as other fine-leafed or colorful plants. Planting columbine minimizes slugs in zones three to nine. Watch out for leaf miners, though.
Plant columbine in a partial shade location. Full sun is possible in the spring, but ensure shade from the summer heat.
Geraniums (Geranium Pelargonium) – Hardy Plants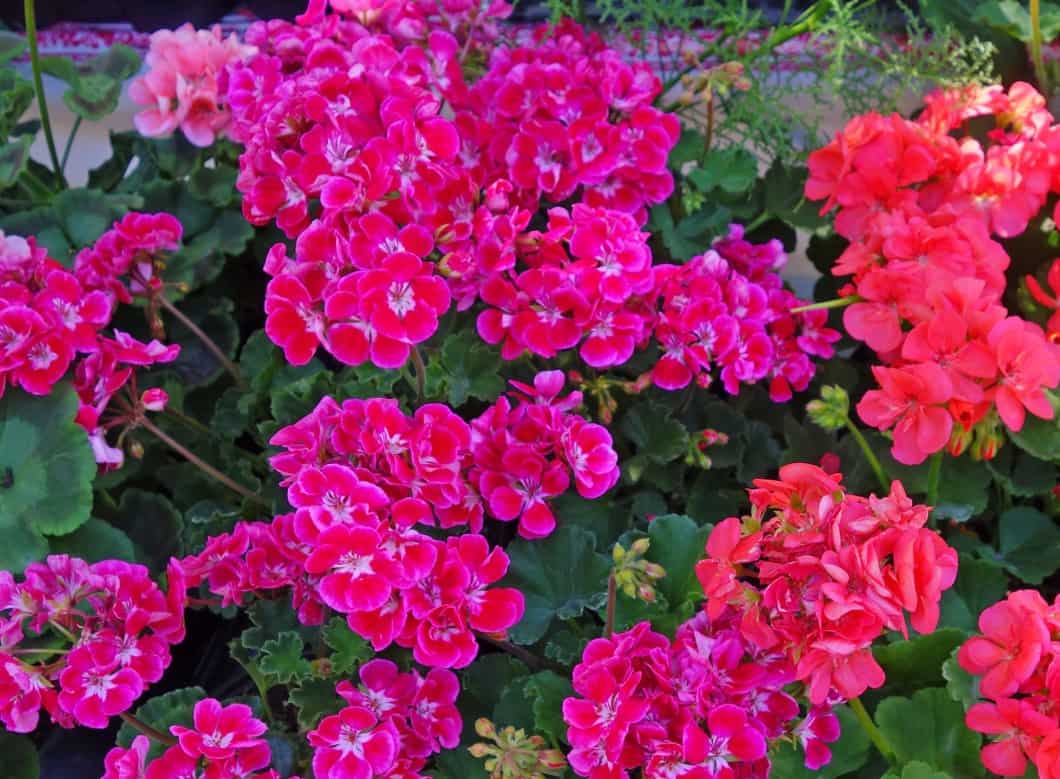 A hardy flower with defensive leaves, geraniums are a likely choice for controlling pests. The plants are hairy, and slugs cannot digest the leaves, making them a foolproof barrier.
Slugs and snails also dislike the poky stem surface, which makes it difficult for them to crawl. Many varieties of geraniums exist for each planting zone.
There are annuals, perennials, and biennials. Each type is low-maintenance and extremely simple to care for anywhere. Choose the colors you enjoy the most.
If you have persistent slimy crawlers and an abundance of bunnies, use coffee grounds as rabbit deterrent and to control snails. Caffeinated grounds actually work even better for both types of unwanted creatures.
Sometimes you can spray plants with vinegar to get the same results but some plants are sensitive to this liquid. Check it out on a single leaf first to determine whether this is the best method before spraying the entire plant.
Lamb's Ears (Stachys byzantina)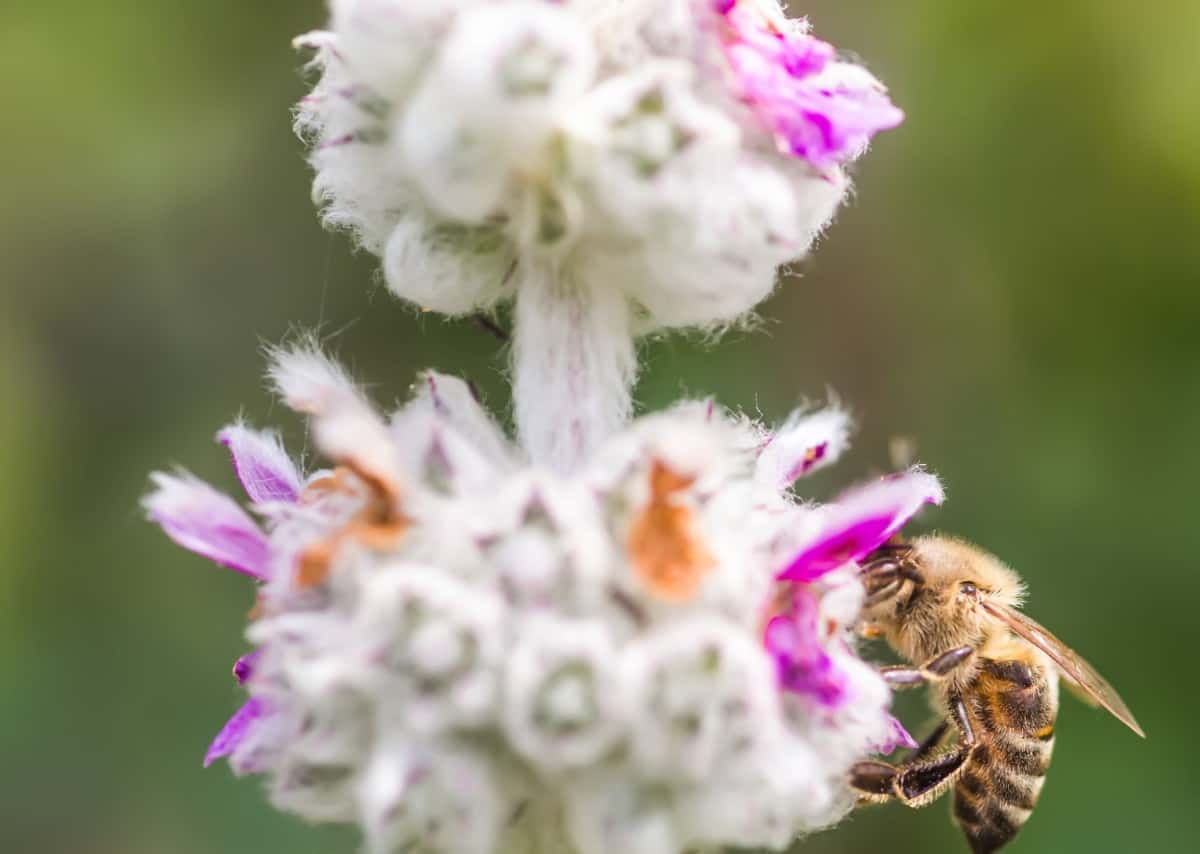 Lamb's ears are unique and thorny plants with rough leaf edges, making them resistant to slugs and snails. The spines are sharp, cutting through the soft belly of any slug unfortunate enough to crawl over it.
The distinct texture is entirely safe for humans. You may find varieties of Stachys genus plants as annuals, shrubs, or perennials.
The spiky leaves sometimes smell strong or come with tiny purple flowers. They're ornamental plants that are common as ground covers, edging, or in a border garden.
Lavender (Lavandula) – A Strong Aroma Herb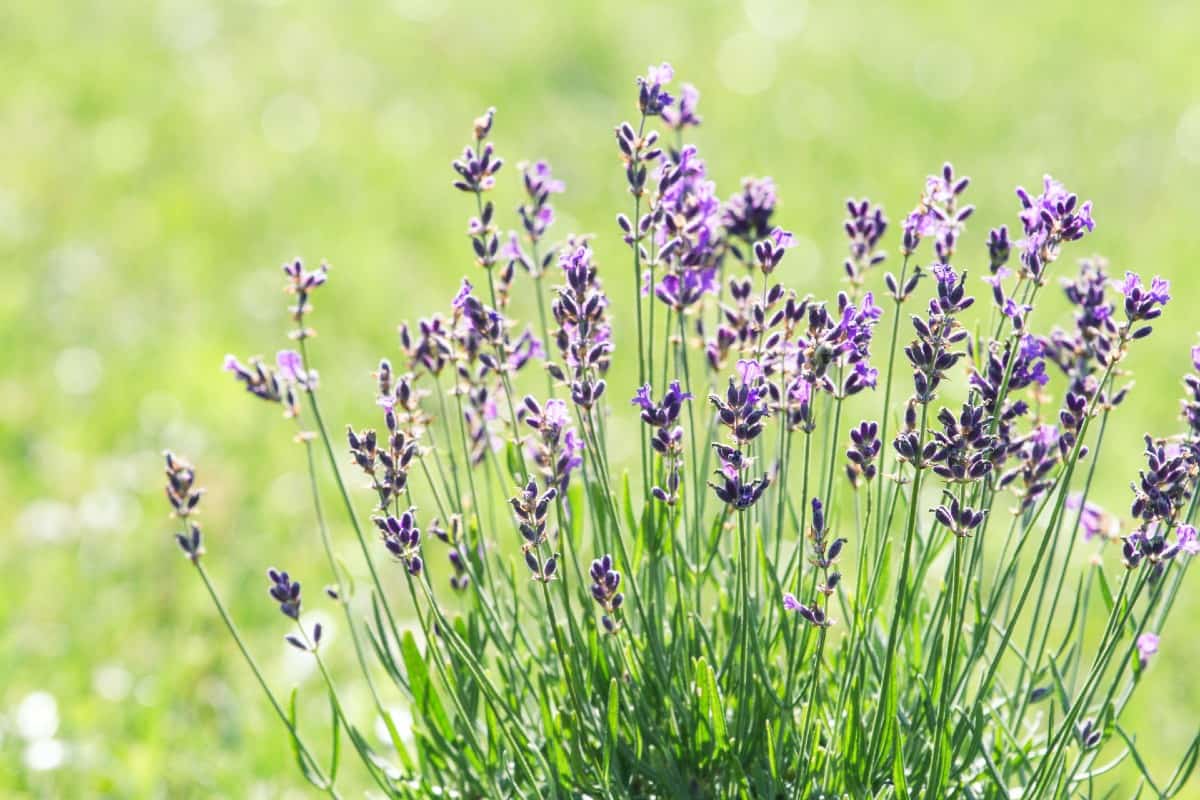 Perhaps the best herb for slug control other than rosemary, lavender is a popular choice for natural pest control. The scent repels many animals, from slugs and snails to wasps and bees.
Lavender is easy to grow at home both indoors and out. Create a perimeter of lavender around your property or keep them in containers to move around as needed.
This herb even grows well as an entire field. Provide a full sun with plenty of direct light and well-draining soil.
Daylily (Hemerocallis spp.)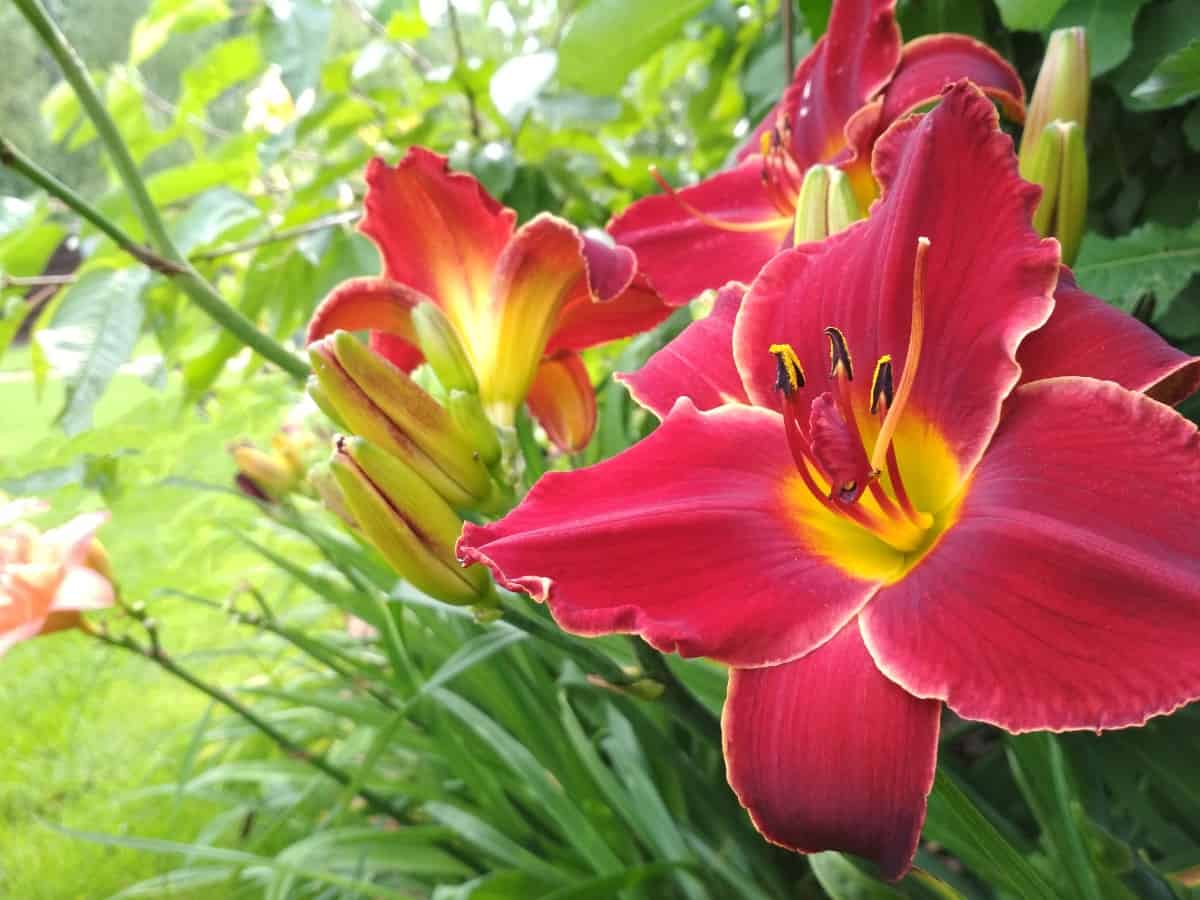 The striking blooms on hemerocallis daylilies are a gardener favorite in many areas. There is a wide variety of species, including thousands of hybrids of daylilies.
The flowers extend from tall, furry stems that are difficult for slugs to grip. The petals have natural, long-lasting protection.
Plant daylilies as a landscape in partial shade, where they receive at least six hours of full sun each day. Maintain a soil pH level of around six, and make sure to test the soil often.
Japanese Anemone (Anemone hupehensis) – Best for Green Thumbs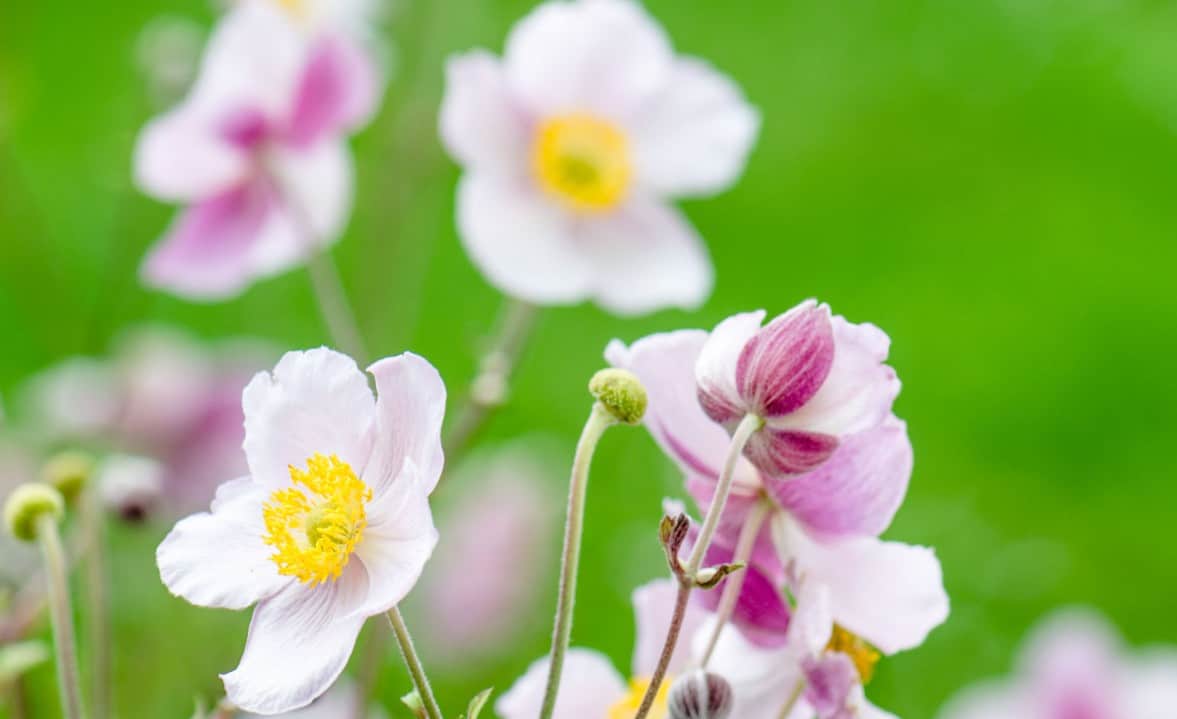 Delicate yet highly resistant, the Japanese anemone has gorgeous blooms of pink, white, orange, and yellow. This plant is for gardeners with more experience because it is fragile and breaks easily. If you propagate or repot the plant, use extreme caution.
An established anemone is stunning in an autumn garden, and it repels mollusks. Even snails avoid the plant. The charming flowers look great in border gardens with summer plants. Provide full sun and evenly moist soil that's rich with compost or aged manure.
Foxglove (Digitalis purpura)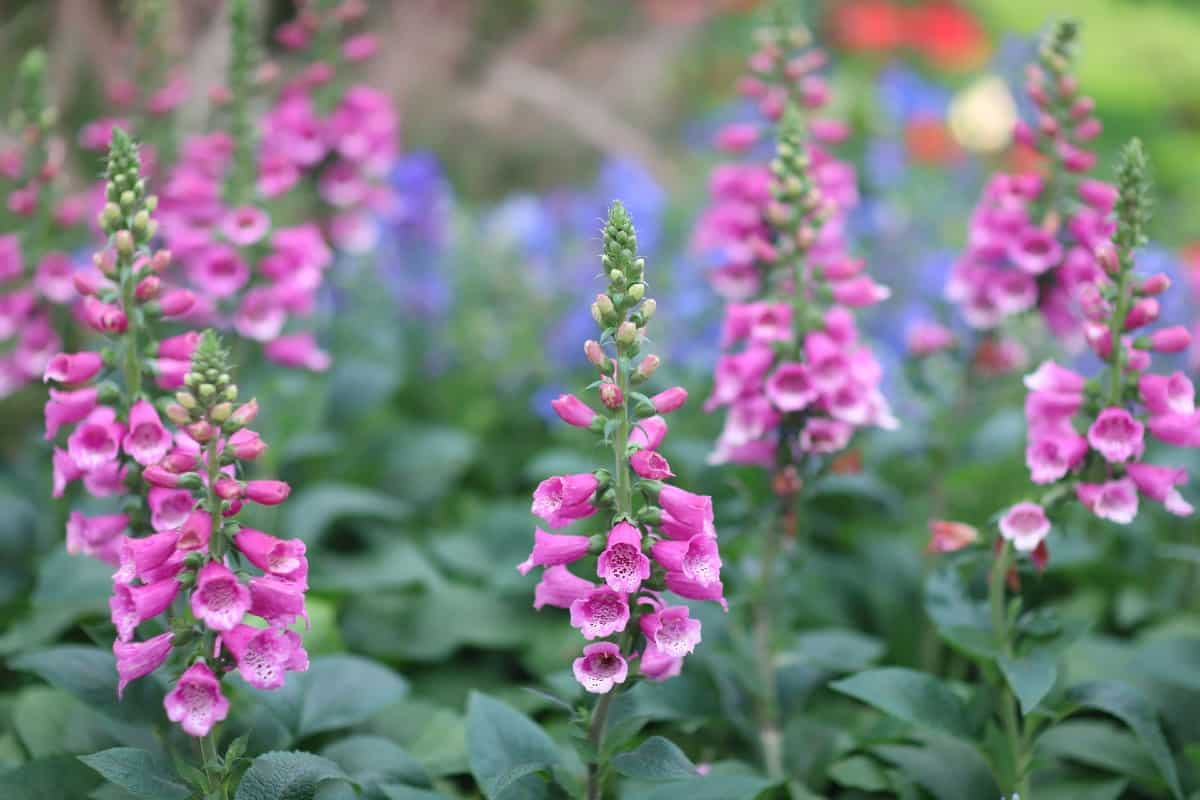 Tall and elegant plants, foxglove brings more beneficial pollinators like bees to the garden. However, the plants' leaves are full of a toxin called digoxin that keeps slugs away.
Plant foxglove around a border garden with moist soil and shade, where slugs are likely to cohabitate. Foxgloves add height and eye-catching color to your home. If snails avoid your foxgloves but attack nearby flowers, use a neem oil spray recipe for plants to take care of the problem.
The leaves are beneficial for heart medicine but might become lethal in large doses. In some climates, they grow as perennials or biennials as well.
Who says pest control is harder with organic measures? With a combination of human-made barriers and natural plants to deter garden pests in the first place, your plants can remain chemical and pesticide-free. Go for a more eco-friendly system by being strategic about the plants you include.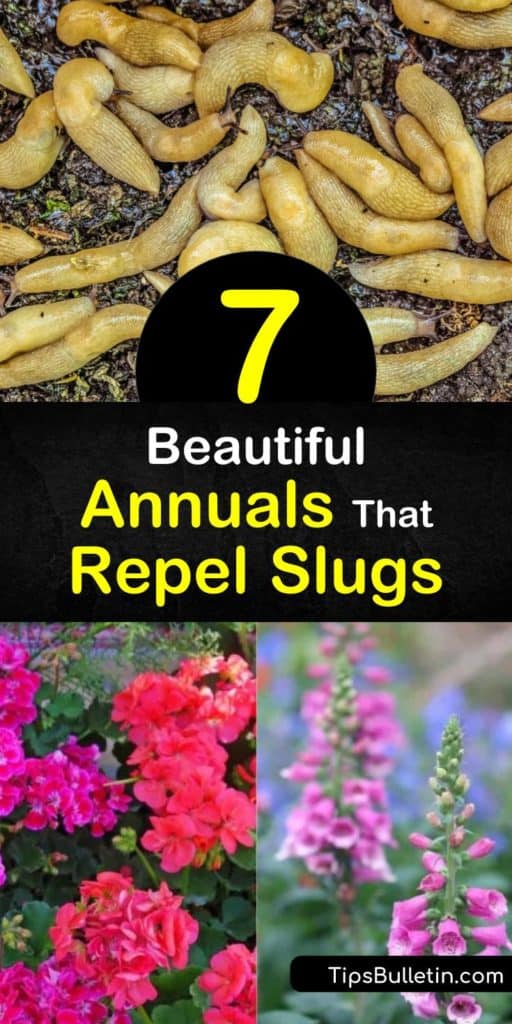 If you found our list of annuals that repel slugs beneficial for your garden, please share these planting tips with your friends on Facebook and Pinterest.