Azaleas that bloom more than once a year provide a longer blossoming period for any garden.
Here's how I enjoy these azaleas in my space:
Choose reblooming azaleas like Encore varieties for several months of flowers.
Plant azaleas in well-drained, acidic soil to promote healthy growth.
Place them where they'll receive morning or dappled light for optimal blooming.
Maintain moist soil with mulch and occasional watering during dry spells.
Prune your azaleas only as necessary to remove dead or diseased branches, keeping them looking their best.
Choosing the right azaleas for my garden is straightforward and ensures vibrant blossoms throughout multiple seasons. I look for reblooming varieties, such as the Encore series, which boast flowers in the spring, summer, and fall. I make sure to provide them with an environment conducive to their health and vitality—soil with good drainage and a touch of acidity is key.
When I plant my azaleas, I ensure they're not in full sun or complete shade; the ideal spot offers morning to light afternoon sun or dappled light all day. To keep the soil around the azaleas moist, I apply mulch, which also encourages a strong root system. Watering is minimal once they are established, saving me time and effort.
Lastly, I avoid unnecessary pruning. I simply remove any damaged branches, which not only helps the azaleas flourish but also spares me from the hassle of extensive cutting. With these steps, my garden stays ablaze with color and life nearly year-round, with minimal effort and expense.
Azaleas fill open spaces with lush foliage and vibrant flowers in many different colors and shapes. While most types have an early summer or spring bloom, many shrubs produce blooms more than once a year. Fill your outdoor space with azaleas that bloom often, and enjoy reblooming flowers from early spring to late summer.
Azaleas are flowering shrubs that are part of the rhododendron family. This bush thrives in almost any area in partial sun and comes in a wide variety of sizes, shapes, and colors. There are deciduous and evergreen varieties of azaleas, and they produce vibrant blooms in varying shades of color. While often mistaken for rhododendrons, azaleas are generally smaller in size.
Unlike rhododendrons, azalea flowers usually have five stamens rather than ten, and while there are some evergreen varieties, most are often deciduous. Fortunately, both types of shrubs come in a wide range of sizes and bloom colors.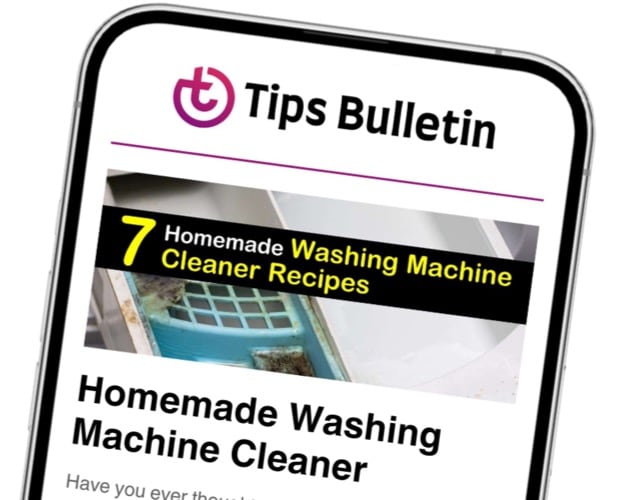 Finally, an email that Transforms Your Home.
Get the latest home and garden tips from our experts, delivered straight to your inbox.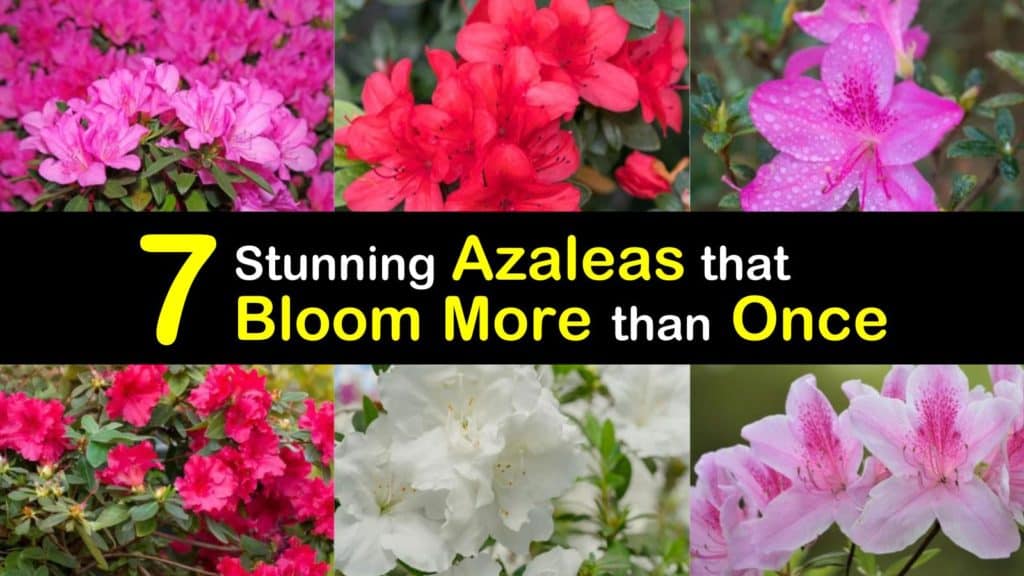 Azaleas that Bloom More than Once a Year
If you love azalea and rhododendron shrubs, then repeat bloomers are perfect for your garden. Although they are not the most fragrant flowering bushes, many of the reblooming varieties bloom in spring, summer, and fall, and fill the outdoor space with flower colors ranging from white and pink to red and purple.
How Often do Azaleas Bloom?
Many azaleas flower only once per season, generally in March or April. The bloom time of these shrubs lasts up to two weeks. However, new cultivators, such as Encore azaleas, rebloom two or more times each year, providing the garden with flowers for several months.
Are there Different Types of Azaleas?
Generally, azaleas have single petal flowers and are limited in color, depending on the species. The deciduous type loses their leaves at the end of each season, while the colorful evergreen plants remain green all year round.
Traditional azaleas bloom once during spring, while newer varieties bloom two or three times a year. Some azaleas have a mature height of 3 feet while others reach a height of 8 feet. These shrubs come in a vast selection of colors, shapes, and sizes, and grow in almost any type of condition.
Where Should I Plant Azaleas?
The first step in deciding where to plant azaleas is to understand your USDA hardiness zone and compare it to the plants growing zone. Choose the right size shrub for your yard and place it in an area suitable for its mature height and width.
Avoid planting it in full shade or sun. Azaleas love receiving morning sun, light afternoon sun, or dappled sunlight throughout the day.
Are Azaleas Hard to Maintain?
Azaleas are a hardy shrub that requires very little maintenance to survive. These shrubs thrive in fertile and acidic soil, so you only need to fertilize your plants if you have low-quality dirt. Adding coffee grounds in azalea soil ups the acidity just enough and provides welcome nutrients for the shrubs.
Spread a layer of mulch beneath the shrub to retain moisture and encourage a healthy root system. Prune broken or dead branches as needed.
Luckily, azaleas are not a flowering bush with thorns, so you don't need to worry about getting stuck while trimming. Once established, azaleas need very little attention from you other than watering during dry periods.
Autumn Royalty Encore (Rhododendron 'Conlec')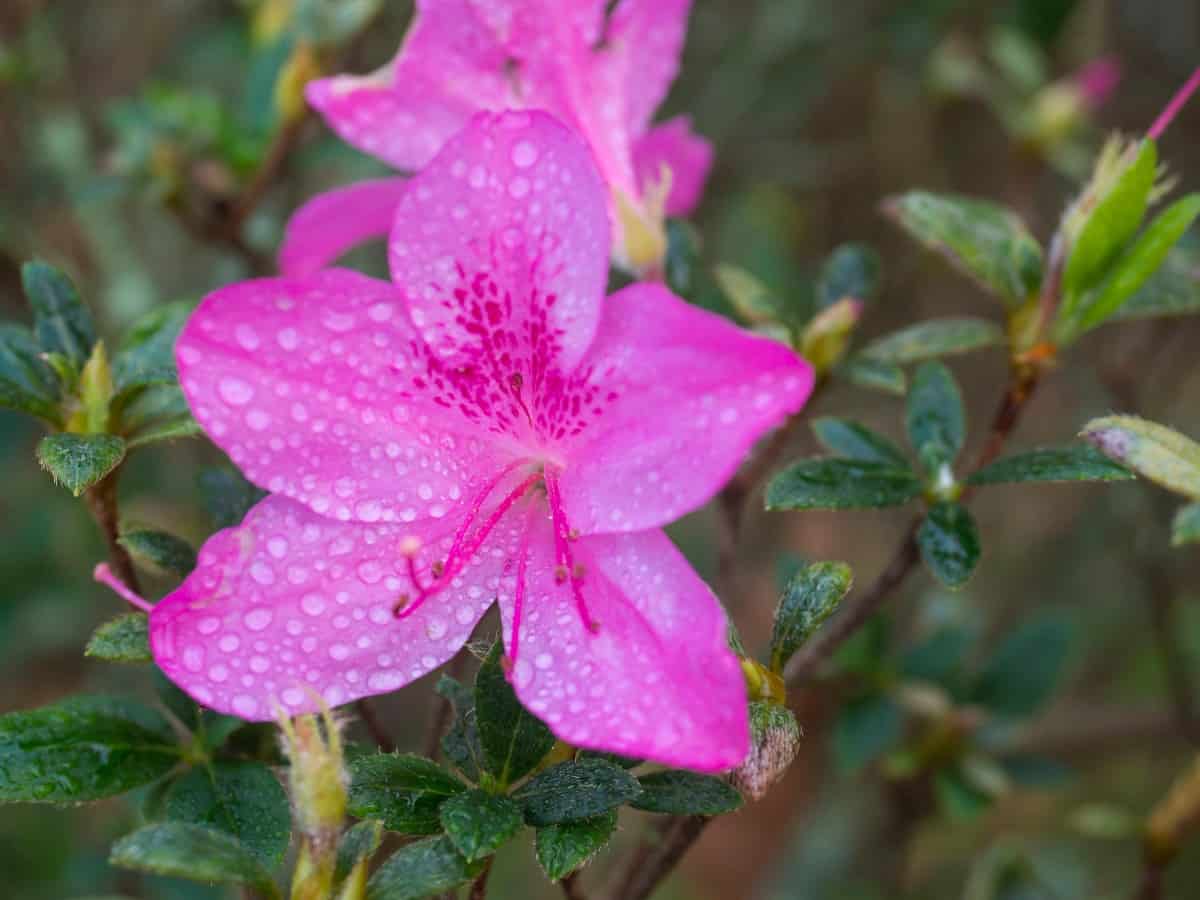 These repeat blooming purple and red shrubs have large purple blooms with deep green evergreen foliage. It is robust and upright and delivers three flushes of rich funnel-shaped blooms in early spring, mid-summer, and fall. Hummingbirds and butterflies are attracted to this flower's nectar.
The autumn royal Encore azalea is one of the large, quickly growing shrubs that has a mature height of 4 to 5 feet with a spread of 3 to 4 feet. It is cold and heat tolerant, deer resistant, and thrives in zones 6 through 9.
Bloom-a-Thon White Azalea (Rhododendron x 'RLH1-3P3') – Azaleas that Bloom Often with Year-Round Interest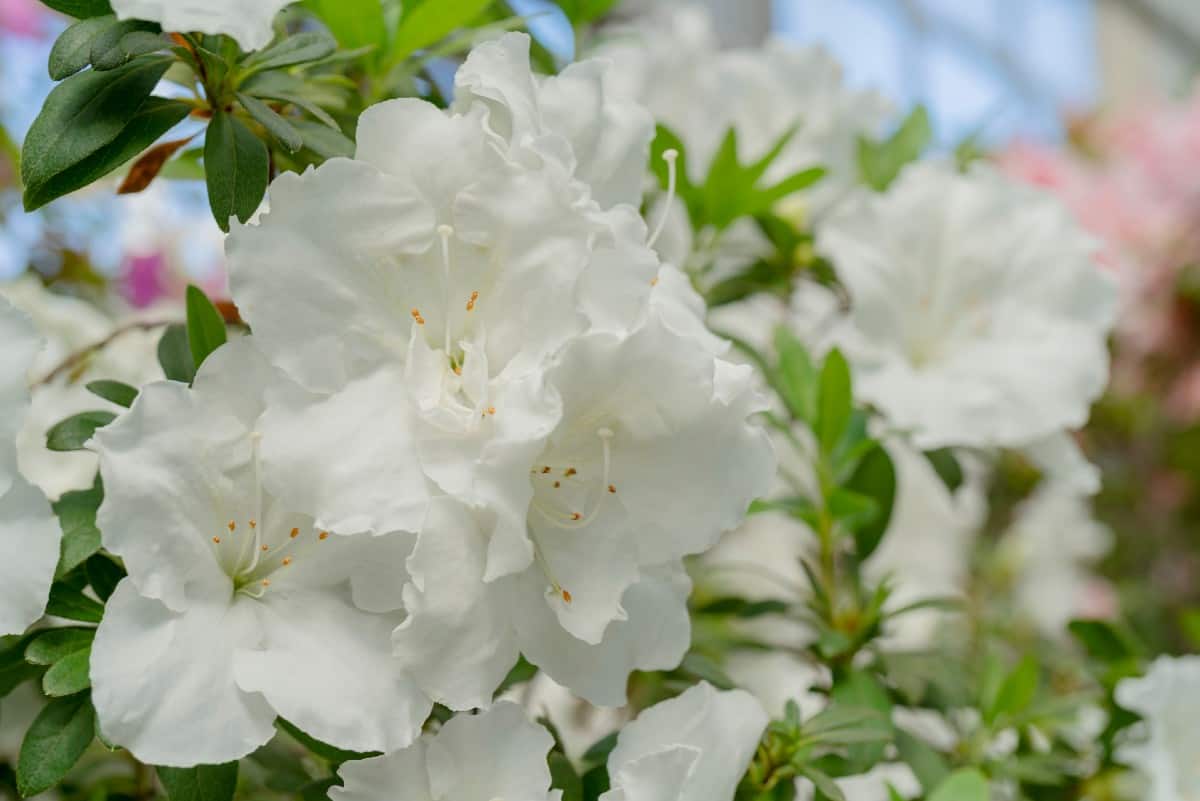 This evergreen azalea produces dazzling white flower buds in April and July and continues blooming through fall. It has a vigorous growth habit with glossy, dense foliage and grows well in a container or garden.
The Bloom-a-Thon white azalea has a medium growth rate and reaches a mature height and spreads 2 to 3 feet. It thrives in zones 7 through 9 and enjoys full to part sun. This widely adaptable shrub requires well-drained soil.
To really show off the white flowers, plant some long blooming annuals around the bushes, with blooms of red or purple.
Conversation Piece Azalea (Rhododendron' Conversation Piece')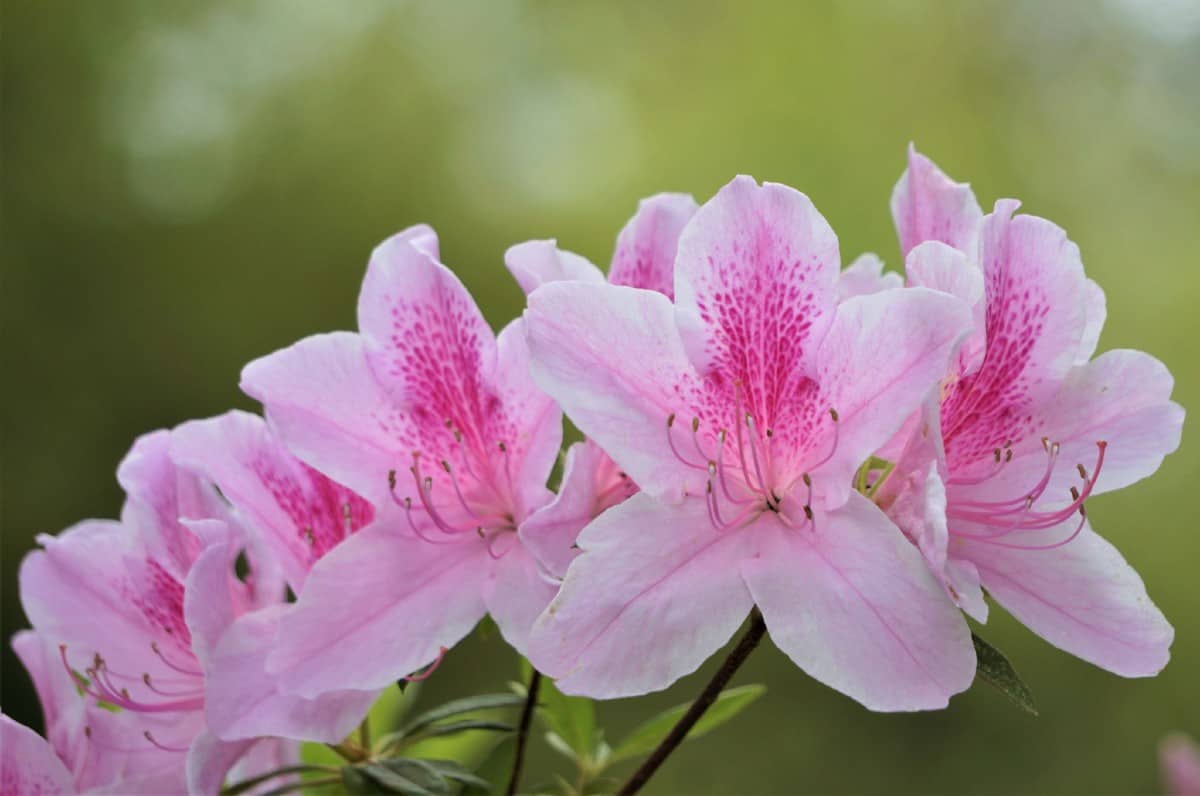 The conversation piece azalea is an evergreen shrub that produces large, pink blossoms in late spring through fall. It has dense, dark green foliage and grows in a low, compact form, making it ideal for borders.
This broadleaf evergreen is deer resistant and grows best in rich, acidic soil. It has a medium growth rate and reaches a mature height of 2 feet with a spread of 2 to 3 feet. This azalea grows best in partial shade in zones 6 through 9.
Autumn Ivory Encore (Rhododendron' Roblev') – Sun Tolerant Reblooming Azalea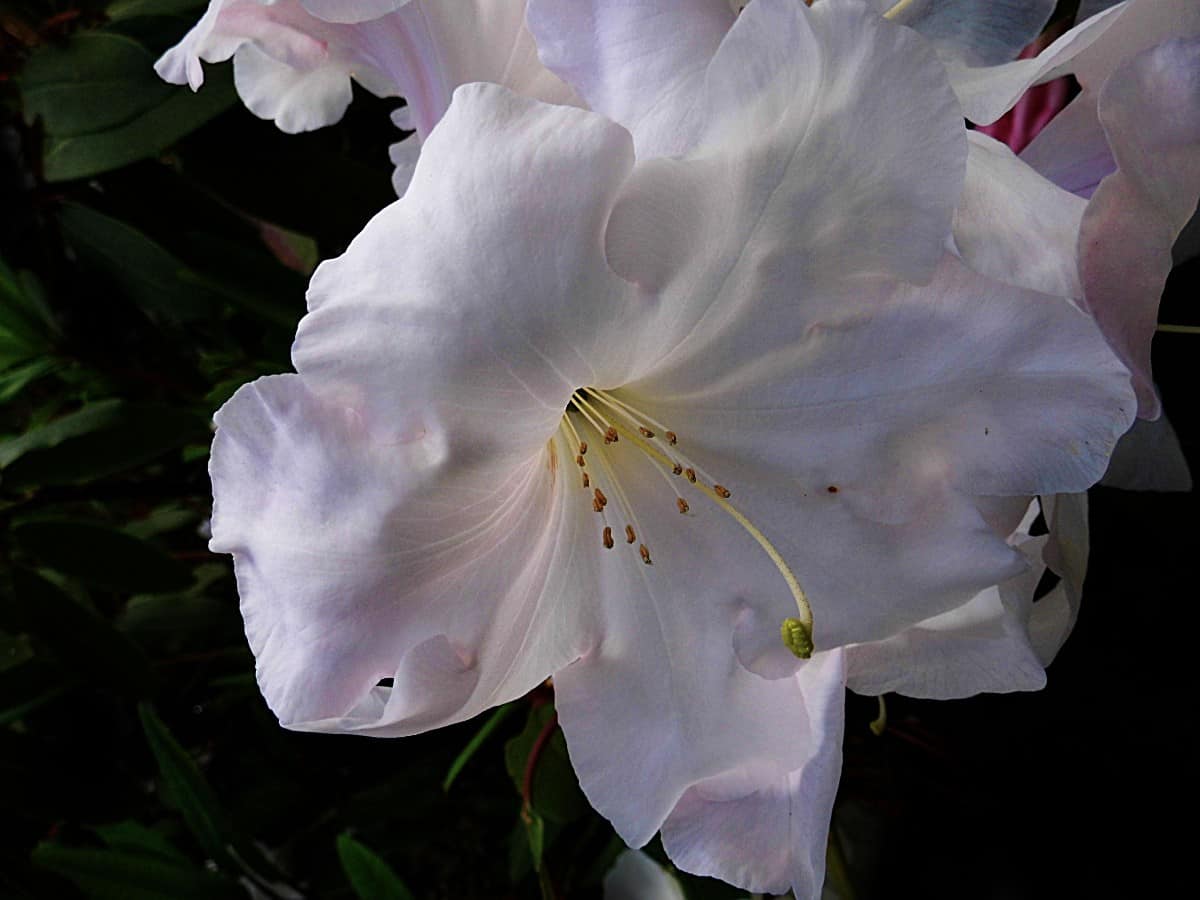 This white dwarf azalea produces single blooms of white flowers in spring, summer, and fall, and is perfect for cut flowers. Its broadleaf evergreen foliage stays dense and compact and is ideal for containers or foundation planting.
Autumn ivory Encore has a medium growth rate and reaches a mature height and spread of 2 to 3 feet. It is cold hardy and sun tolerant and grows well in both full sun or partial shade. This easy to grow shrub thrives in zones 7 through 10.
Bloom-a-Thon Red Azalea (Rhododendron x 'RLH1-1P2')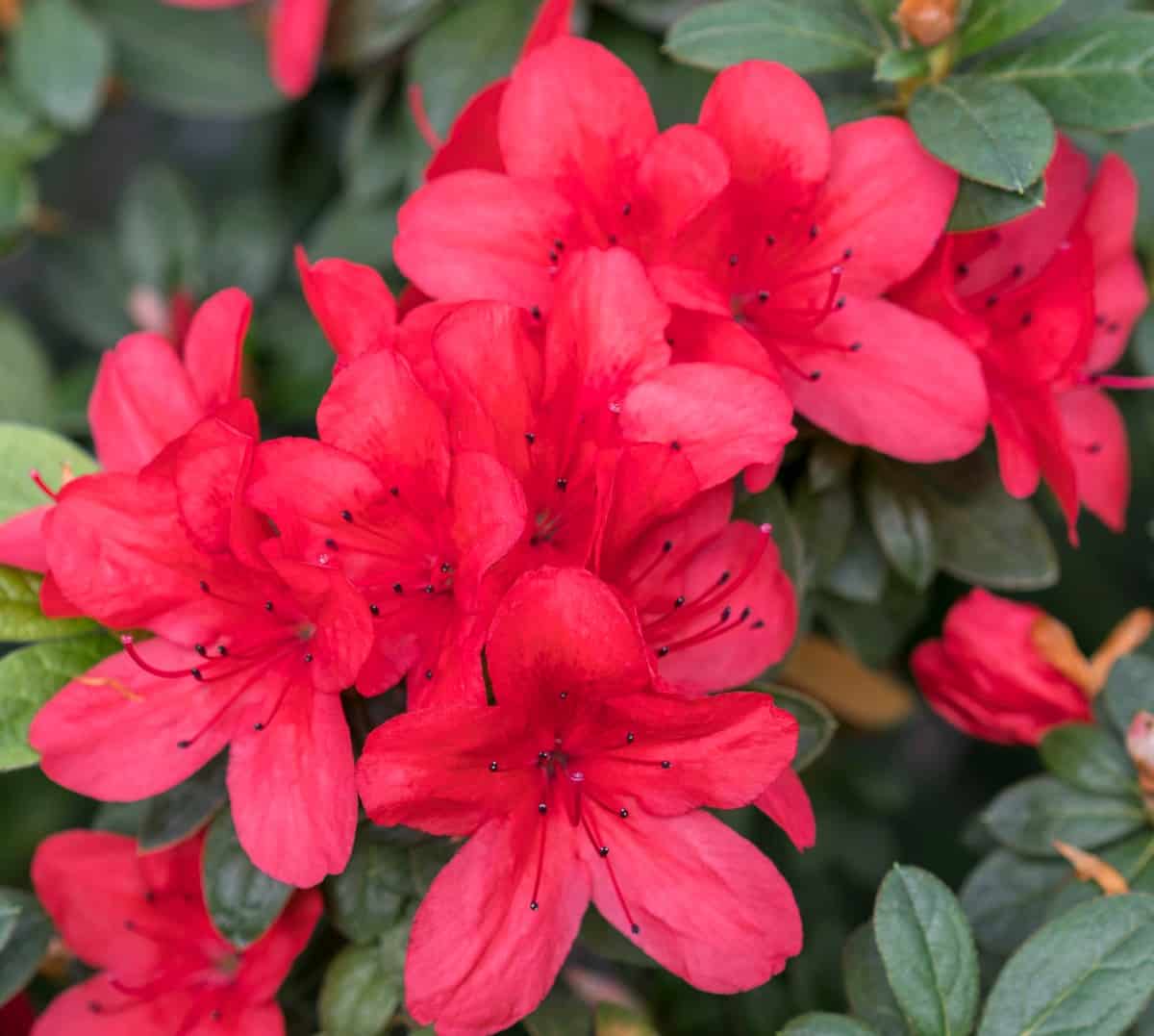 This hardy evergreen variety has stunning scarlet flowers that bloom for five months, from April until the first frost. It is a vigorous grower with a bushy, dense habit.
The Bloom-a-Thon red azalea is deer resistant and is widely adaptable to most soil types. This shrub thrives in full sun to part shade in zones 7 through 9 and has a mature height of 5 feet tall with a spread of 5 to 6 feet.
Autumn Jewel Encore (Rhododendron' Robleu') – Cold Hardy Azaleas that Bloom Often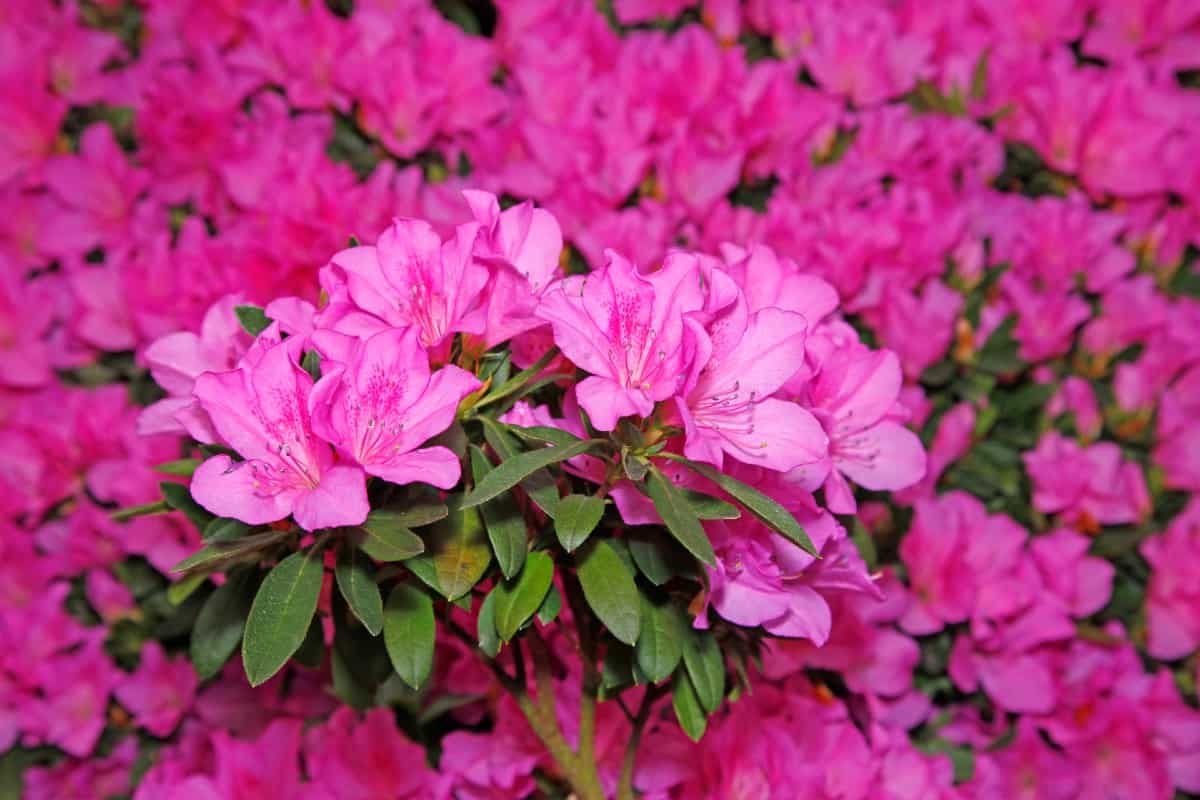 The autumn jewel is one of the most cold-hardy Encore azalea varieties and provides the yard with year-round interest. It has purple winter foliage and 2 inch, pink blooms in the spring, summer, and fall months.
This azalea has an intermediate plant size with a mature height and spread of 4 feet. It thrives in zones 6 through 10 and enjoys part to full sun. It has a neat and compact growth habit and attracts hummingbirds and butterflies to the yard.
Autumn Fire Encore (Rhododendron 'Roblez')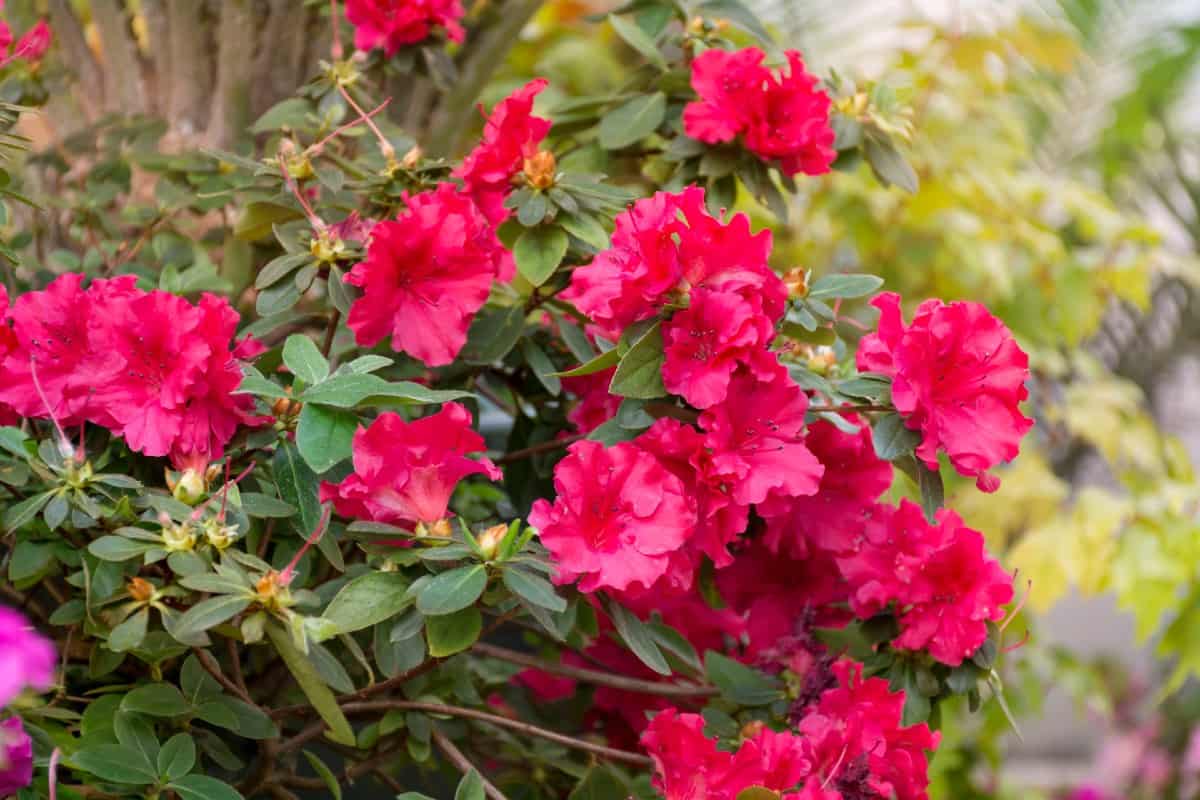 This dwarf azalea produces semi-double, velvety red blooms that are stunning set against its glossy, dark green foliage. The leaves deepen to a purple bronze color during the winter, giving this shrub year-round interest.
The Autumn fire azalea blooms from spring through fall and has a mature height and width of fewer than 3 feet tall. It thrives in hardiness zones 6 through 10 and enjoys part to full sun.
Azaleas produce some of the most beautiful flowers that range in size, color, and shape. Sadly, many of these shrubs have a short bloom time that only happens once a year. Fortunately, some varieties make it possible to enjoy their fragrant and colorful blooms for up to nine months.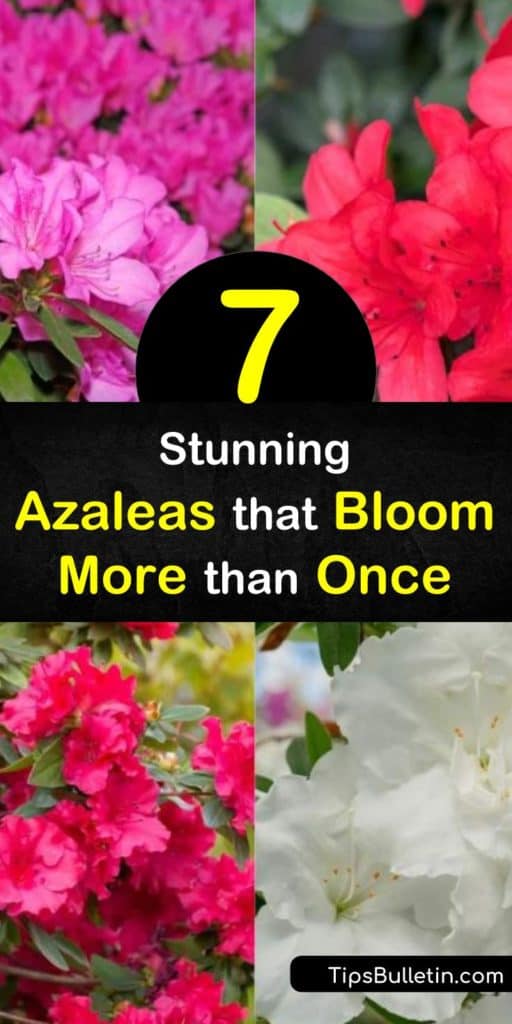 It's easy to fill your yard with azaleas that bloom often once you know which shrubs to plant, so why not share our reblooming azaleas with your family and friends on Facebook and Pinterest?