Basements are often prime targets for mold growth and development thanks to their high humidity and propensity to harbor excess moisture. If your basement smells moldy, a mold problem is likely the culprit. A foul odor makes your cellar a miserable place to spend time. The bad smell leaches into the items you use and store there, so it's critical to learn how to get the moldy smell out of your basement quickly.
Homeowners who experience water damage from a burst pipe, faulty sump pump, or broken basement window seal are likely to encounter mold. Mold spores thrive in moist, humid environments with poor airflow and are most likely found in your home's basement or bathroom.
Luckily, learning how to remove a mold smell from the basement isn't complex. Use supplies you already have on hand. Address mold at the source to make a musty basement smell better with easy cleaning solutions and ensure the air is clean and safe for your guests and family.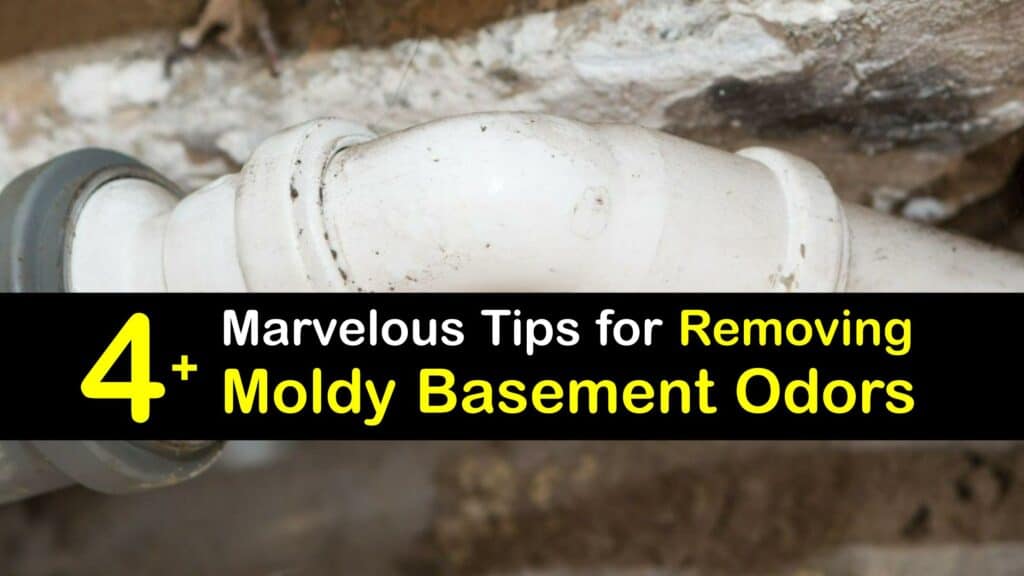 How to Get the Moldy Smell Out of Your Basement
Every homeowner with a cellar needs to know how to remove a mold smell from a concrete basement floor with vinegar. When your basement smells moldy, it indicates the presence of potentially dangerous mold growth, which deteriorates the air quality in your household and can harm your health.
Avoid bringing toxic chemical cleaners into your house. Destroy mold smell where it starts with these uncomplicated tricks.
Why Your Basement Smells Moldy
Water damage and excess moisture increase basement humidity and lead to a bad smell when mold spores grow. Whether you observe a musty smell or see visible mold spots growing, it's critical to tackle mold promptly.
Black mold and iron ochre are the most common types of mold found in basements. Both develop due to high humidity and moisture and produce a musty, mildew odor which indicates their presence long before the spores multiply to the point they can be seen.
If your basement or bathroom starts to smell moldy, use these simple methods to remove moldy shower caulking and get rid of the odor to restore the air quality.
How to Remove a Mold Smell from the Basement
Many cleaning and odor issues are solvable with distilled white vinegar; unsurprisingly, it helps with a mold problem or musty basement smell. White vinegar's acetic acid concentration makes it effective at mold removal. Mold is quickly destroyed by acetic acid, making it simple to remove.
Use vinegar at maximum strength; add distilled white vinegar to a spray canister and saturate the basement wall, floor, and anywhere mold is present.
To ensure that you eliminate all spores, let the distilled white vinegar stay on the moldy surfaces for at least one hour. Repeat the process of wiping away mold debris with a clean towel until there is no trace of mold left. Vinegar will kill mildew on the basement walls and floor permanently to help your house smell fresh.
Use distilled white vinegar sparingly on painted or delicate finishes like bare wood since the acid component might cause the paint to flake or break and the wood to discolor.
Removing the Moldy Smell from a Basement
A musty odor in the basement points to mold. Though dozens of commercial mold remover sprays are available, they are typically expensive and contain harmful substances.
Save money and avoid bringing chemicals into your home by crafting your own straightforward mold remover spray to quickly and efficiently destroy mold spores and clear the air in your home.
Blend the liquids in a sprayer and shake vigorously to combine. Spray visibly moldy areas well, and speedily use a cloth or brush to scrape off the top layer of mold.
Mist all basement walls and floors with the mold treatment without rinsing, and let it dry overnight to eliminate any concealed mold. Use the spray with sufficient ventilation, and keep children and pets away during treatment. Do not store this DIY mold eliminator spray since it loses effectiveness after a few hours.
Use a Dehumidifier to Erase the Mold Smell in Your Basement
Control of the humidity level is crucial to destroying mold and preventing more from growing to remove your musty basement odor. The higher the relative humidity in a space, the more likely mold spores will increase.
Whether you have a finished basement or a project, consider the humidity level at the first signs of unpleasant odor or mold damage. Visit your local home or hardware store to purchase the right dehumidifier for the job.
Dehumidifiers work based on the square footage of space. Have this information handy and work with a sales associate, or check the product guidelines to choose the best tool for your basement.
Get Rid of a Mold Smell in the Basement with Routine Maintenance
A musty smelling basement is a sign of mold growth. Thanks to a lack of circulating fresh air and being prone to high moisture, your basement is an easy target for mold. Regular maintenance helps avoid a mildew smell or other musty odors accompanying mold.
Regularly inspect your basement waterproofing, including seals around the basement window and sump pump, and look for signs of water damage. Dealing with unwanted water promptly reduces the chance of mold spore development and basement odors later.
Be conscious of the humidity level and open windows whenever possible to allow fresh air to circulate and ventilate the space. Reducing moisture and increasing ventilation are preventative measures against mold and its foul odor.
Don't ignore your smelly basement, as a musty odor often signifies a more significant mold problem. Learn how to get the moldy smell out of your basement through mold remediation and odor elimination techniques. Clean up the mold and make your basement pleasant with these easy at-home ideas.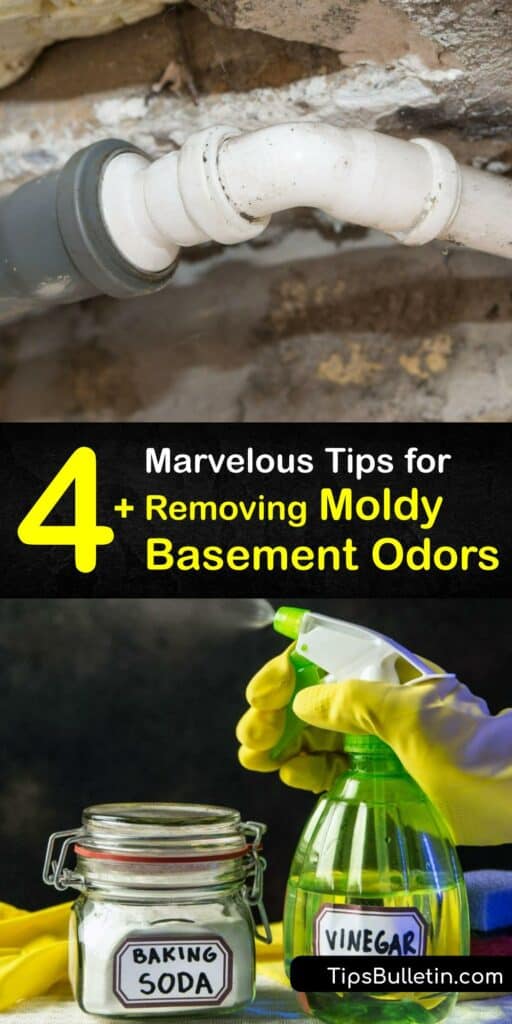 If you loved this article on why the basement smells moldy, please share these awesome tips on how to get the moldy smell out of your basement with your friends and family with mold issues on Pinterest and Facebook.