What are small, bite, and one of the worst pests for you to find in your home? According to the EPA, bed bugs are serious household pests that may cause public health issues and are among the most challenging infestations to get rid of. Finding bed bug solutions that work is one of the biggest hurdles for getting rid of the tiny critters.
Thankfully, you don't have to be an entomologist to understand how these bugs work and keep them out of your house for good. Discovering that you have a severe bed bug infestation is one of the most devastating things homeowners face.
Scouring the internet and helpful websites for the best ways to get rid of bed bugs is something that many people do.
If you found yourself reading this article, then you'll be happy to know that we've provided you with a list of the best things to kill bed bugs as well as ways to prevent them from coming back.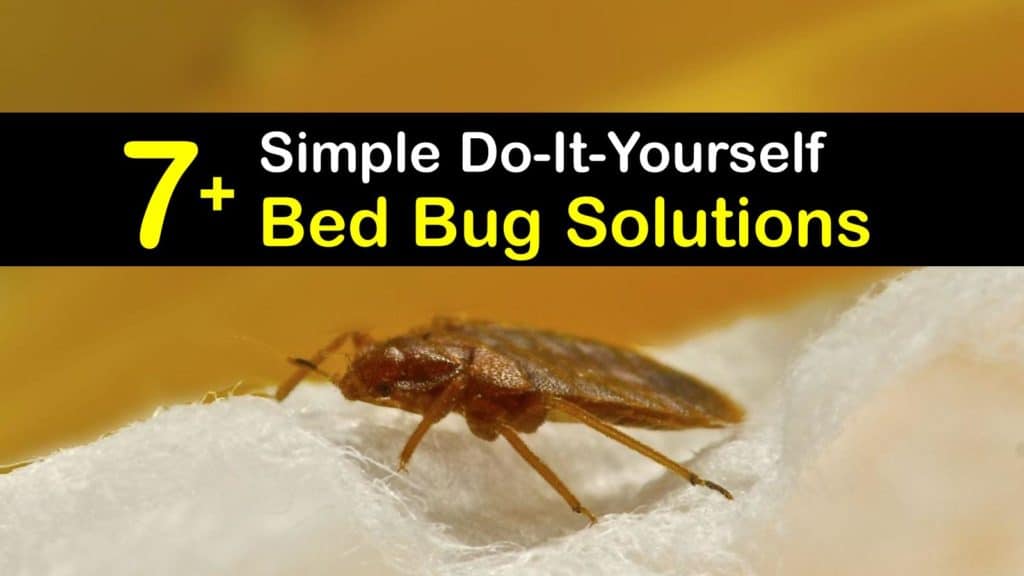 Understanding How Bed Bugs Work
Bed bug control isn't always easy. Many have tried to kill bed bugs without success. The first step to take when you discover that you have a bed bug problem is to understand how they work and why they made their way into your home in the first place.
Bed bugs are also called Climax lectularius. These pests start their lives as tiny white eggs. The eggs are laid in crevices and other inconspicuous areas where they won't be disturbed. Most of the eggs are smaller than a grain of salt.
As the eggs hatch after two weeks, the nymphs start to feed. Nymphs feed and molt five times before reaching their mature size. This process takes about five weeks, and if they are already in the home, they leave you covered in welts and red spots.
Bed bug treatment is complex because their lifespans vary. Some bugs only survive a few months, while others last over a year. Their environment determines how long they live.
If they are in an environment where they are supplied with food and no precautions have been taken to get rid of them, they could last for years.
Bed bugs spread by riding on objects that we bring into our homes, including furniture, clothing, and pets. Once they are inside, they spread throughout the entire house and begin feasting on us.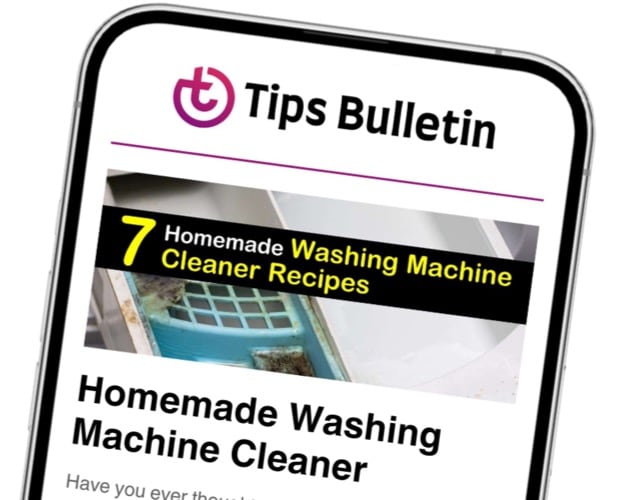 Finally, an email that Transforms Your Home.
Get the latest home and garden tips from our experts, delivered straight to your inbox.
Bed bugs hide in hard-to-reach places. Some of their most common hiding places are in electrical outlets, under the box spring, and along baseboards.
While calling pest control is certainly the quickest option, not all of us can afford that expense. If you have found yourself trying to learn how to get rid of bedbugs, use these bed bug solutions to take back control of your house.
The Best Things to Kill Bed Bugs With
Finding the best solution for bed bugs is not always an easy task. Once you find a home remedy to get rid of bed bugs that works, keep using that solution to prevent them from returning.
These solutions not only make you feel at home again, but they stop you from having to deal with bed bug bites and calling an expensive pest control company.
Bed Bug Solutions that Work
Bed bugs are always on the hunt for their next and most accessible meal. Your bed frame creates a safe place for them to hide and is right next to you when they sneak out in the night and feed on your blood.
If you suspect a bed bug problem, check your headboard for mature adults or eggs. If you have bed bugs around your mattress, the easiest way to handle it is to cover it in an encasement.
These mattress covers protect your mattress from damage, and they kill the bed bugs around your headboard and box spring. The bugs won't be able to escape from the cover, so they eventually starve and die.
Washing Fabrics at Home
While bed bugs are easier to spot on hard surfaces, they are easy to lose on fabrics, including clothing and furniture. Giving your linens, clothing, and couch covers a thorough heat treatment kills the existing bugs and stops them from laying more eggs.
Wash all fabrics and linens in your home with hot water to kill the bugs. From there, move the wet materials into your dryer and turn it on high heat to ensure that they don't make it out alive.
Before putting the fabrics back, complete a detailed bed bug inspection before returning them to their original home. For extra protection, cover all unused furniture and put clothing in plastic bags as homemade bed bug traps to secure the bugs inside and kill them.
Natural Remedies to Kill Bed Bugs
You wouldn't believe it, but some of the best things to kill bed bugs are essential oils. These natural remedies use oils like cedarwood and eucalyptus to repel the bugs and make your home less appealing.
A DIY bed bug spray with essential oils keeps harmful chemicals out of your home while still being effective.
Wash your bedding and other infested materials in hot water with a regular laundry detergent and 20 drops of cedarwood oil. Dry the washed materials in the dryer on high heat.
Once dry, make a natural spray for bed bugs. Add the rubbing alcohol to a spray bottle with equal parts water and the five extra drops of the cedarwood oil. Mist the essential oil spray over your bedding, clothing, furniture, and other areas where the bedbugs might be lingering.
Does peppermint oil repel bugs like bed bugs, too? Peppermint oil works for all kinds of bugs, including bed bugs.
The Best Ways to Get Rid of Bed Bugs
Do bed bugs require an exterminator to get rid of them? Pest management is not easy, and unfortunately, you only receive the best results when you use products with potent ingredients.
Although these are not always the best for you to be around, they work quickly so that you go back to living a normal life.
Aerosol sprays like Bedlam contain pyrethroid that works as an insecticide. Pyrethroid is an organic compound produced by flowers and is mostly harmless to humans.
These are some of the safest chemical-based pesticides to use if dealing with a bed bug infestation. Spray the aerosol around all spots of your home that have been infected.
It is even safer to go to places that they might not be so that you cover the entire perimeter of your home. The more ground you cover, the more eggs, nymphs, and adults you kill in the process.
Do Foggers Kill Bed Bugs?
Foggers are an excellent alternative to aerosol sprays. The fog comes in a canister that you place in a specific location, release, and then leave the room to work its magic.
The fog-like pesticide makes its way into hard-to-reach areas that you may have missed with an aerosol spray. How long you have to leave the room after spraying depends on the brand of fogger you use.
If you plan to go with a fogger for bed bug solutions, make sure you follow all of the label's safety instructions so that it is effective and you don't harm yourself or others.
Spreading Diatomaceous Earth to Kill Bed Bugs
Diatomaceous earth is a valuable tool and one of the best things to kill bed bugs with, in addition to neem oil for bed bugs. The DE powder is not harmful to humans, so when you spread it around your home, the bugs crawl through it, where they dehydrate and die.
Allow the powdered product to sit for as long as possible before using your vacuum to get rid of it.
A similar product to diatomaceous earth is Cimexa. Cimexa works the same way by destroying the waxy cuticles of bugs and severely dehydrating them. Both are harmless to humans and one of the best ways of getting rid of bed bugs.
Practice Bed Bug Prevention
Unless you are always taking precautions, there is no way to guarantee that bed bugs won't make their way into your house. If you really want to avoid a bed bug problem, take action before they make their way inside.
Some ways to prevent bedbugs are to use caulk and seal cracks or openings around your home that they may be getting in through.
While you're at it, caulk the inside of your house, like around windows and baseboards, so that they won't hide their eggs in the small spaces.
On top of sealing off your home, be sure to inspect your house regularly. Walk around your property once every few months and look for signs of infestation.
This could include seeing the bugs themselves, their eggs, and even small blood spots on your linens from bed bug bites.
Spritz your bedding with a lavender spray. Bed bugs hate lavender, as do many other annoying insects.
Calling the Exterminator
As much as you may hate it, sometimes calling a pest control company is the safest and fastest method to rid your home from these pests.
Exterminators are professionals and deal with these problems regularly. If you're desperate to get back to a normal way of living, biting the bullet and having them come out is sometimes necessary.
Finding the best things to kill bed bugs isn't always easy. What works for some homeowners doesn't always work for others.
To avoid bed bugs, make sure that you put as many strategies into place to deter them and make your residence the least appealing place on the block.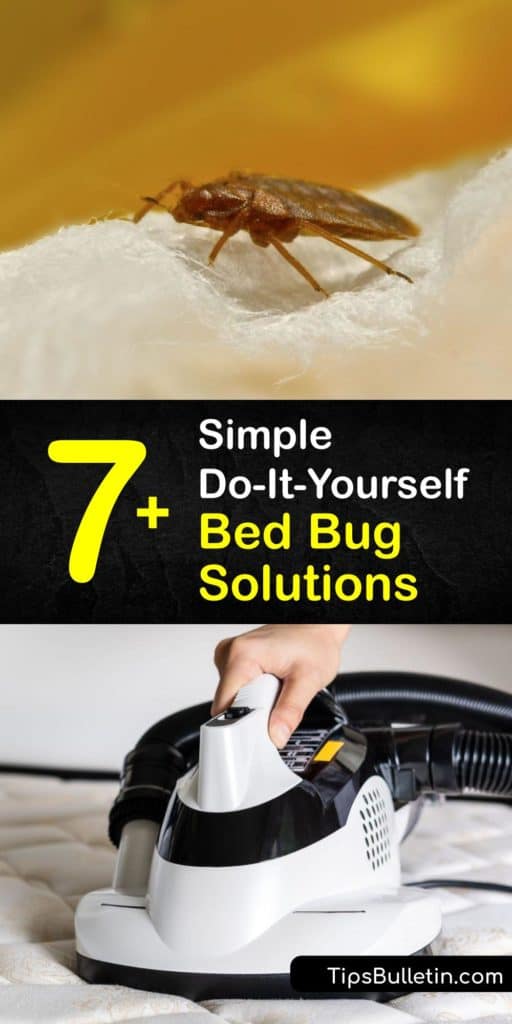 If these simple bed bug solutions have made you feel in control of your house again, share this list of the best ways to get rid of bed bugs on Facebook and Pinterest.