Although cleaning will always be a hassle, having top-notch cleaning accessories will make your life a lot easier. Whether it be mops, dusters, or just paper towels, there's a big difference between just adequate cleaners and the best cleaning accessories for your home.
But what makes cleaning accessories good, and how do you find ones that fit your criteria? We are here to help you determine good cleaning accessories and offer some suggestions for top-notch picks that should save you time, hassle, and energy.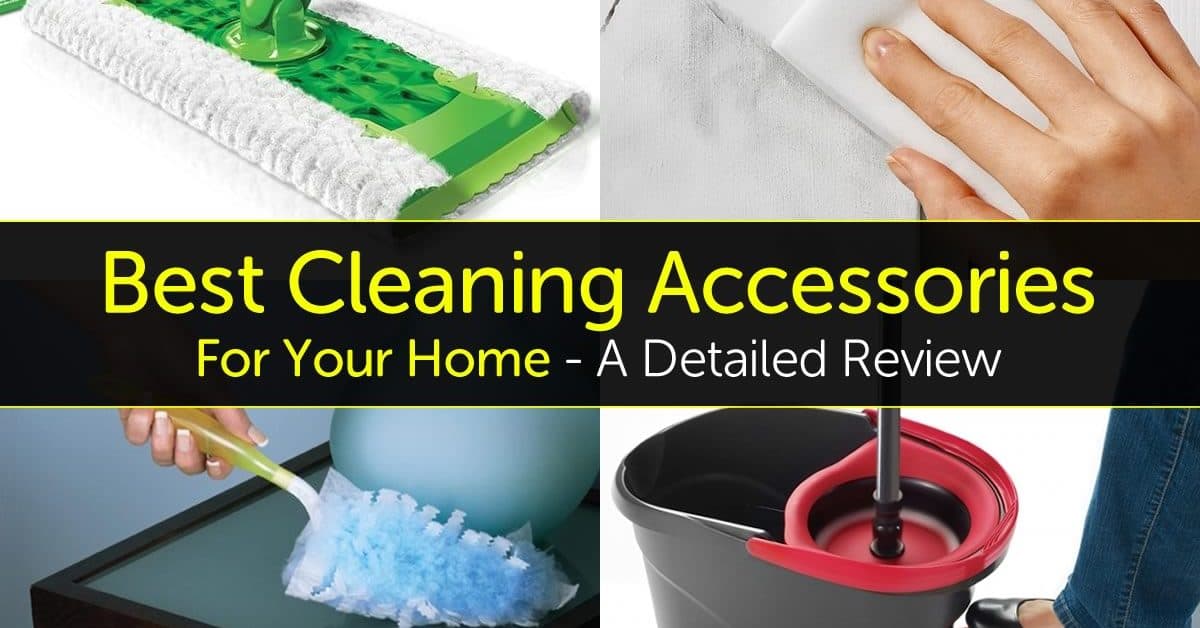 How To Choose Cleaning Accessories
The most important qualities in home cleaning accessories are affordability, value, and efficiency.
Affordability – Do you really need it?
Is the item in your price range, and will you use it enough to justify its price tag? It is the second part of this question that many people forget when shopping for cleaning accessories. For example, you might be able to afford to buy a carpet shampooer, but if you are only going to shampoo and clean your carpets once or twice a year, paying $200 for something that is just going to sit in the closet and take up space for 363 days of the year is probably unwise.
Value – Is it worth the money?
What item will last the longest and give you the most bang for your buck? Buying a vacuum cleaner for $50 might seem like a great value, but it isn't if it leaves your floor less than clean or breaks after a month. When looking for value, you need to look at more than just the price tag. Ask yourself these questions, and if you don't know the answers right away, investigate:
How good is the item at doing its job?
Is the item made well, and will it last long?
How much upkeep does it require?
Compare the answers to these questions to the price tag to determine whether the accessory is truly a good value.
Efficiency – Does it get the cleaning job done quickly?
When thinking about efficiency, you need to think about more than how good the item is at doing its job. Consider these questions:
How much time am currently I spending on the task this product will help me with, and how much time will the item save me?
Is the item easy to use and can the accessory be easily cleaned?
How quickly can the item perform the job?
Does the item require much storage space, and do I have a convenient place to put it?
These questions will determine how much time you need to spend (and how much time you can save) by using that item over your current cleaning method/accessories.
Below a detailed review of our top cleaning accessories which should be in your home. We call them the "Must-Have" cleaning accessories to make you cleaning job easier:
Product Review
Product Review
Product Review
Product Review
Product Review
Product Review
Although all these products are worth having, for me, the Swiffer Sweeper Floor Mop is the real must-have. This versatile mop is easy to store and use, works well as a broom and a mop for general cleaning and requires barely any upkeep at all. It could be a go-to cleaning item for both your mop and your broom for general everyday cleaning.
Overall, all these reviewed products are a must-have for serious home cleaning. They are the perfect cleaning accessories for all daily cleaning jobs around your home.