To have a house that is actually clean, without having to spend tons of time cleaning, you need to have the best cleaning products for your home. All commercial products claim to be better than all the others at their jobs, so how do you determine which truly are best?
What even makes a cleaner the "best" anyway? Here are some tips for choosing the best commercial cleaning products, as well as some specific products we think are worth buying.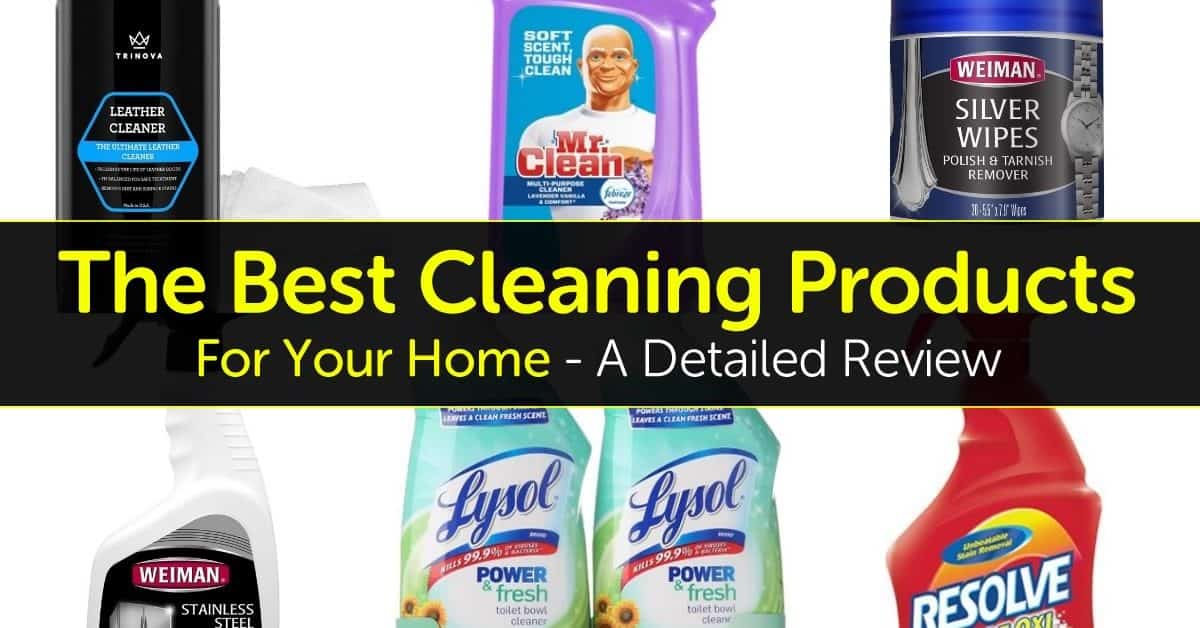 How to Find the Best Cleaners
When looking for great household cleaners, you will typically want to focus on versatility, value, and safety.
Versatility vs. Specialty
Although there will be some specialty products you will want for certain extra tough or delicate cleaning situations, most cleaners should be able to do more than just clean one or two things. You don't want to spend a lot of money on a specialty cleaner unless the area or item needs a specialty cleaner.
Just because it's a specialty cleaner doesn't mean it cannot also be versatile within its tasks. For example, if you want to clean your stainless steel stove, a good cleaner should be able to clean anything that's stainless steel, and possibly other types of metal, not just stoves.
When your homemade silver cleaner is not working well enough and you do need a specialty cleaner, like for polishing or to clean jewelry, look for one from a respected brand known to perform well for that particular task. If you are going to buy specialty cleaners, also make sure you will use them enough to make them worth it.
Value
How much cleaner are you getting for your money and how much do you need to get the job done? If you are paying $10 and only getting an 8 oz bottle, for example, you better be able to use a droplet to clean a large area and clean it well. Likewise, spending $5 for a gallon of cleaner may seem like a good idea, but if it takes cups of the stuff to clean anything you end up wasting both time and money.
Don't just consider the size of the bottle when you are determining how much cleaner you are getting or if there is a homemade cleaner alternative. Learn whether you can mix it with water to stretch it. Most good cleaners will still work well when diluted.
Is it safe?
Many commercial cleaners contain harmful chemicals, so you don't want to buy something that may make you sick with repeated use. Sometimes it is better to opt for homemade cleaners, like a DIY grill cleaner, where you know exactly what's in it and how it will work.
Harsh chemicals, like ammonia, bleach, or phosphate, can be harmful or damage certain areas. Look for safety sheets for products you are considering buying. If no safety sheet is available, you may want to reconsider the product.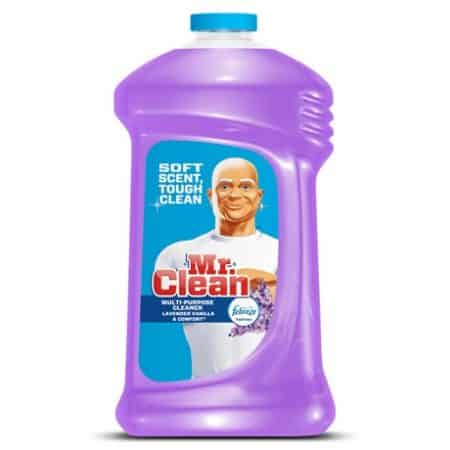 Mr. Clean has been known for years as a floor cleaner brand, but the company also has branched out into other cleaning products as well. This all-purpose cleaner is one of their most versatile products.
Click to Learn More / Buy from Amazon
>> Homemade DIY Cleaner Alternative: Make sure you check out our homemade all purpose cleaner recipes.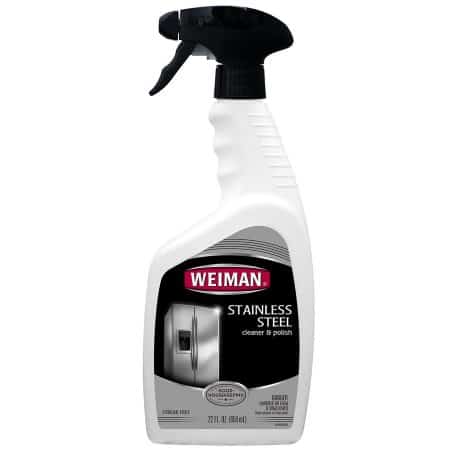 Stainless steel can be difficult to clean and often dulls over time. Many general multipurpose cleaners leave streaks on stainless steel, which is why a more specialty stainless steel cleaner may be in order if you have a lot of stainless steel in your house. Always clean stainless steel going with the grain to prevent scratching of the surface.
The Weiman Stainless Steel Cleaner & Polish is one of the best out there, and here's why:
Click to Learn More / Buy from Amazon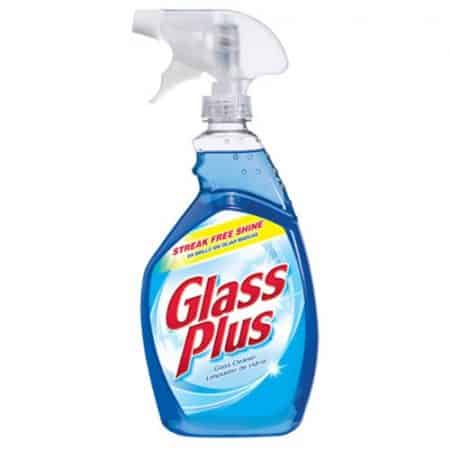 If you have a lot of glass in your home, you may want to invest in a specialty glass cleaner. However, most glass cleaners, despite their name, are more versatile than just cleaning glass.
Although Glass Plus is not a household name, it does as good of a job at glass cleaning.
Click to Learn More / Buy from Amazon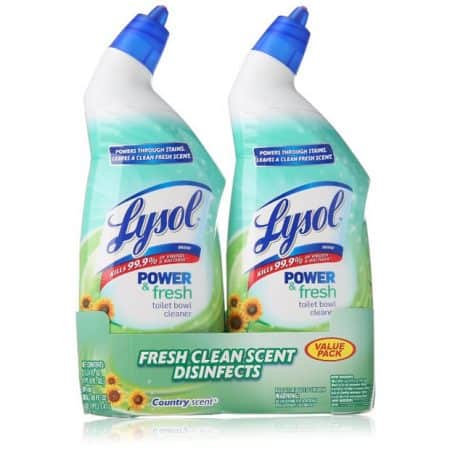 Knowing how important it is to keep that toilet bowl clean, here our recommendation for an effective cleaner.
Lysol, although initially known just as a disinfectant, has been a trusted cleaning product for a century and does a great job with toilet bowls. Their Clean & Fresh toilet bowl cleaner works really well at our home
Click to Learn More / Buy from Amazon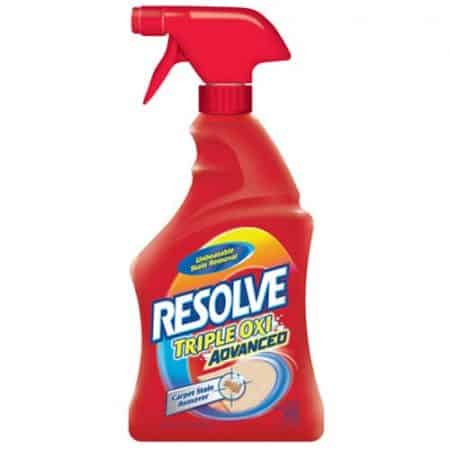 Carpet stains are one thing you may need a specialty cleaner for. Although many cleaning products can remove stains on certain items, carpet tends to be something many all-purpose cleaners can't tackle.
Resolve is known for its effective carpet cleaning abilities. The Triple Oxi Action Advanced version helped us out quite a few times around our house
Click to Learn More / Buy from Amazon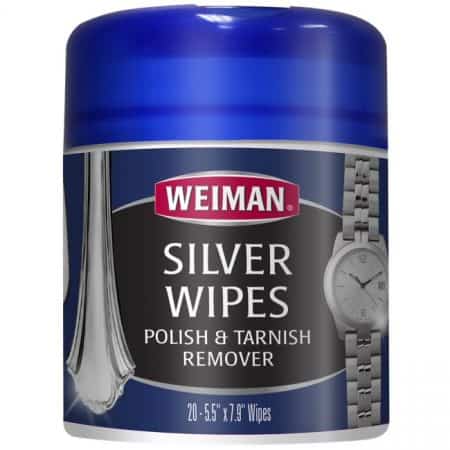 Weiman is on this list again because it does a good job at polishing. This specialty jewelry cleaner is designed to remove the tarnish from jewelry items and shine them right up.
I have used it quite a few times at any type of silver. Like with any good homemade jewelry cleaner, Weiman silver wipes work not just for jewelry but cutlery and an old family silver trays.
Click to Learn More / Buy from Amazon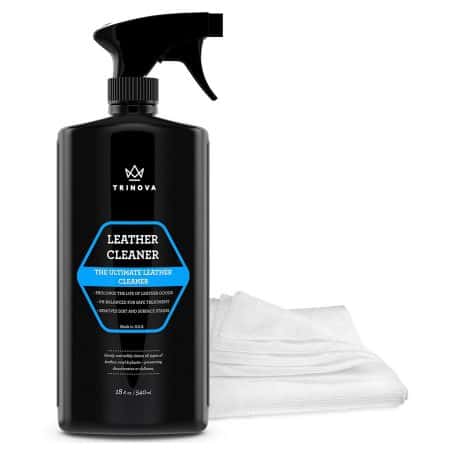 TriNova has several specialty products for leather, and this leather cleaner is one of their best. We used it one time on an old sofa and were really surprised how well it works.
If anything, just make sure you read directions for it before you start; it would have saved us a lot of trial and error. But the result was very impressive.
Click to Learn More / Buy from Amazon
Although all these products are worth buying, if we had to choose one "Must-Have" cleaner it would, of course, be the Mr. Clean Liquid Cleaner. It has far more uses than any other of the specialty cleaning products.
Since it can be used diluted, but still is safe to use at full strength, a little goes a long way, and with an affordable price tag, this all-purpose cleaner may save you money. Add it to your housekeeping checklist to be sure you always have it on hand when you need it for spot or deep-cleaning.