Everywhere you turn, you hear about needing to save the bees. With the growing demand to increase the bee population, many home gardeners are creating bee gardens using a variety of plants for honey production rather than become beekeepers. Many of us want to create a bee garden; we don't know what the best flowers for honey bees are.
To create a bee garden, redo your current landscaped areas using bee friendly plants or build new areas by removing grass or developing areas not currently landscaped. When you use the best flowers for bees to create a bee friendly habitat, you are creating flower-rich environments in places they are lacking.
Using the best flowers for honey bees increases the odds of attracting these pollinators to your bee garden. The benefit of using the best flowers for bees is more bees coming into your yard to pollinate the flowers. Better pollination leads to more flowers on your plants, plus increases your fruit and vegetable harvest without taking on beekeeping.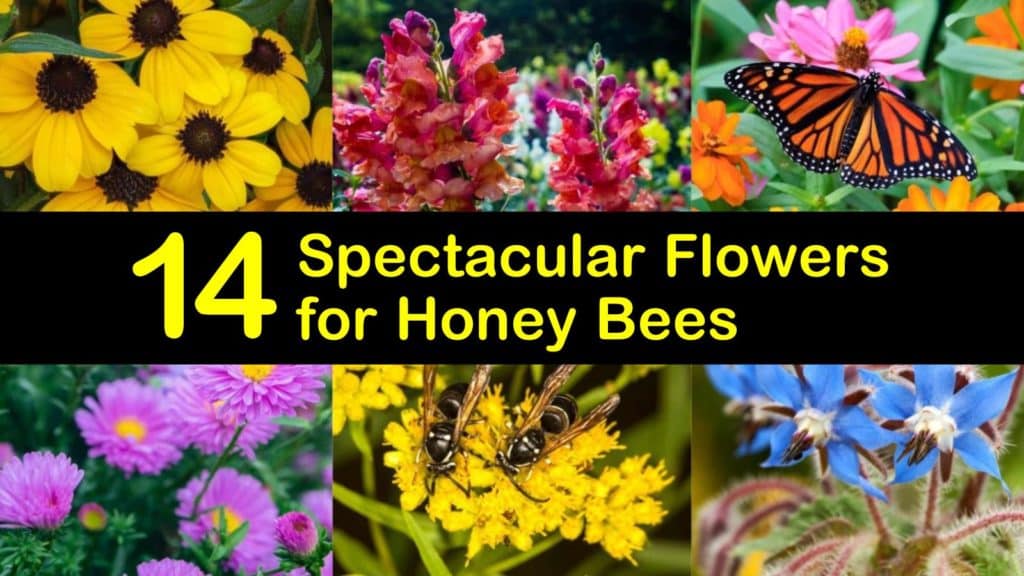 Most Spectacular Plants for a Honey Bee Garden
Many of the same plants you use for bees can also be used as butterfly garden plants. Growing specific flowers to create a food source for pollinators like honey bees and butterflies is the first step to building a bee garden.
Like all other living creatures, though, bees also need a water source, so create one. Use a mixture of outdoor hanging plants and those spread throughout your yard and gardens to appeal to bees and other pollinators.
If you have an allergic reaction to bee and wasp stings, be careful what flowers you grow at home. Some plants deter wasps naturally, while others draw them in and create a haven for them. Make a natural wasp repellent in case you accidentally attract these unwanted pests.
You may also wonder what smell do bees hate? Most bees and other insects don't like peppermint or other strong-smelling mint types.
Using the Best Flowers for Honey Bees to Create Your Bee Garden
When using the best flowers for bees to create your bee friendly garden, consider the location. The area you designate for your flower garden turns into a habitat for honey bees, as well as a food source.
A front lawn looks nice, but do you need that much grass? Consider tearing up a portion of your yard to create the ideal garden for pollinators.
When thinking about the best flowers for honey bees, opt for varieties that offer single flowers. Types with a double flower top look good, but they don't produce as much nectar, and bees and other pollinators struggle to reach the pollen.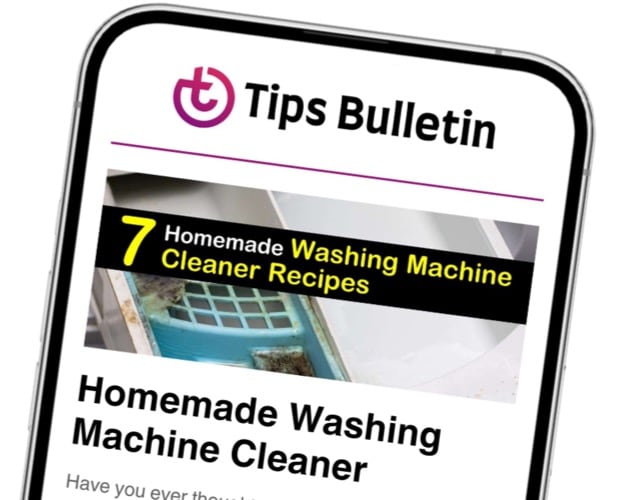 Finally, an email that Transforms Your Home.
Get the latest home and garden tips from our experts, delivered straight to your inbox.
To ensure your bee garden blooms as long as possible, use a variety of flowers. We recommend using at least three different types, so blooms appear at varying times from early spring until late fall.
The prolonged blooming period ensures plenty of pollen for honey bees, butterflies, and other pollinators and provides them with a steady food source. The purpose of a bee garden is to attract bees of all types and other pollinators. Avoid using chemical herbicides and pesticides as they are extremely toxic to bees. Will neem oil kill bees? Neem oil is an excellent option for bug control.
Use natural methods to control garden pests, such as ladybugs and praying mantises. Leave areas of your garden untouched to allow for nesting and burrowing. Piles of untreated wood, sticks, or bamboo in other areas allow stem and wood nesting bees a home.
While you are planning your bee garden, don't forget about the butterflies. Add some perennials for caterpillars, as well as annuals for the adult butterflies to enjoy. You'll have beautiful fliers all over the yard.
Aster (Astereae) – Best Flowers for Honey Bees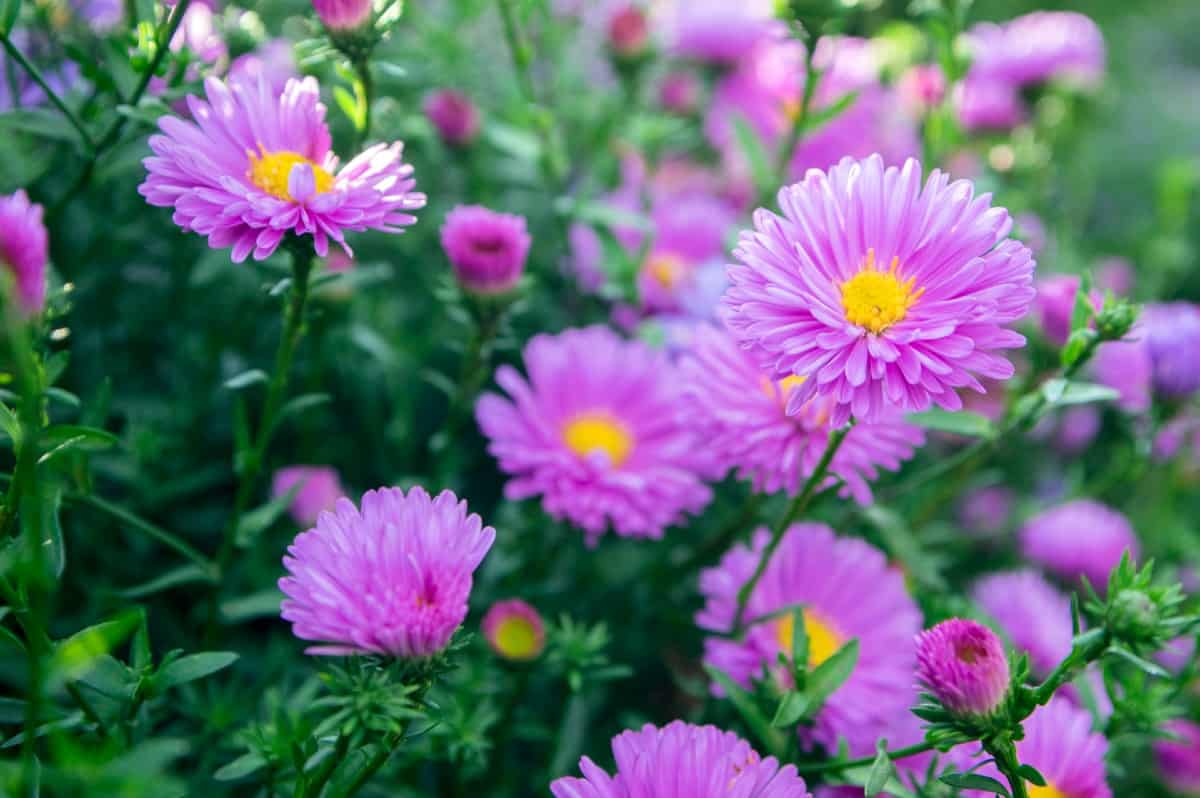 To attract bumblebees, hummingbirds, and other pollinators, plant flowers like the New England Aster. Most Asters prefer moist soil, but don't overwater as overly wet soil creates problems.
These flowering plants provide small and feathery blossoms that require pruning in the early summer to prevent legginess. Once the blooming season is over, this perennial turns to withered stalks; prune back or leave until next growing season. A self-sowing plant, Aster spreads quickly.
Bee Balm (Monarda didyma)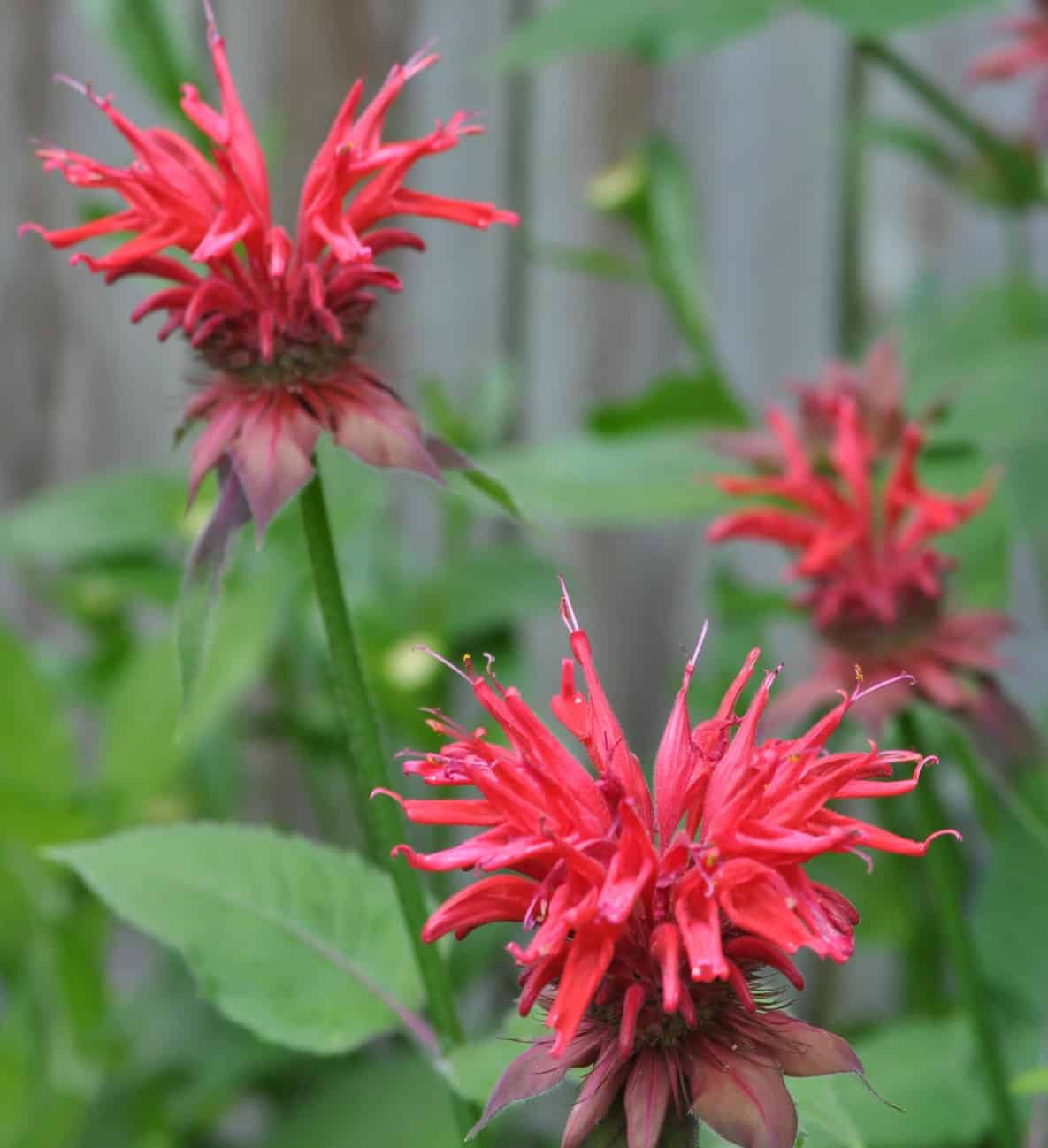 As the name suggests, Bee Balm flowers are great plants for bees. The bright colors of Bee Balm are responsible for attracting all kinds of pollinators, including hummingbirds and bumblebees.
When planting Bee Balm, it's good to know its blooming time begins in the early spring, but expect to see bright, colorful flowers until the early fall.
The full mature height of Bee Balm is up to four feet tall, so plant towards the back of flower beds. Crown-shaped blooms come in a variety of colors, including white, red, pink, and lavender. Create an eye-catching display of these nectar plants butterflies love by planting rows in different colors.
Coneflowers (Echinacea)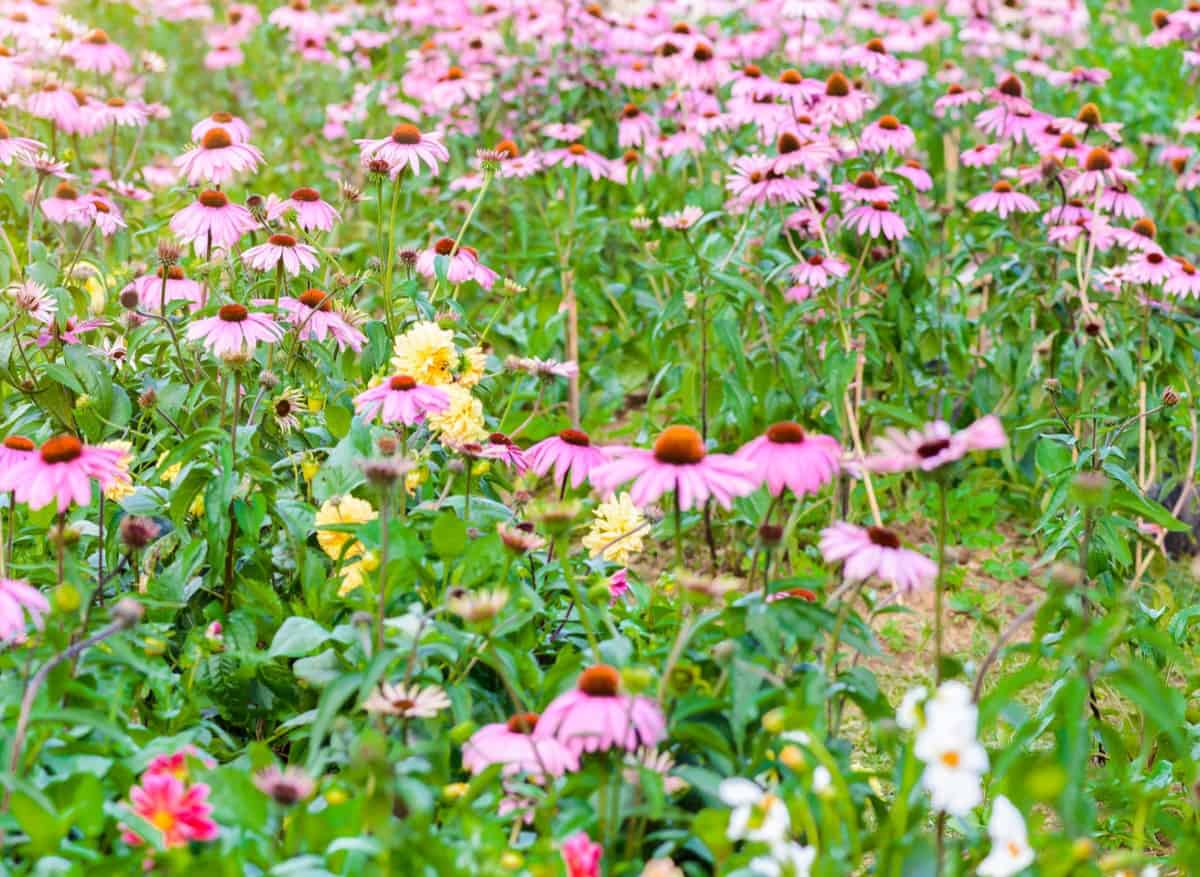 The stunning purple flowers are one reason the Coneflower is such a popular perennial choice among gardeners. The heads attract a variety of birds, but they also draw in pollinators. Reaching heights of up to three feet, the Coneflower does well towards the back of your bee garden.
Resembling a drooping daisy, coneflowers require organically fertile and well-draining soil for optimal growth and blooming. These perennials that flower all summer are heat and drought tolerant and offer the ability to adapt to various climates. Blossoms first begin appearing in the early summer and last through the fall.
Plants for Honey Production – Stonecrop (Sedum)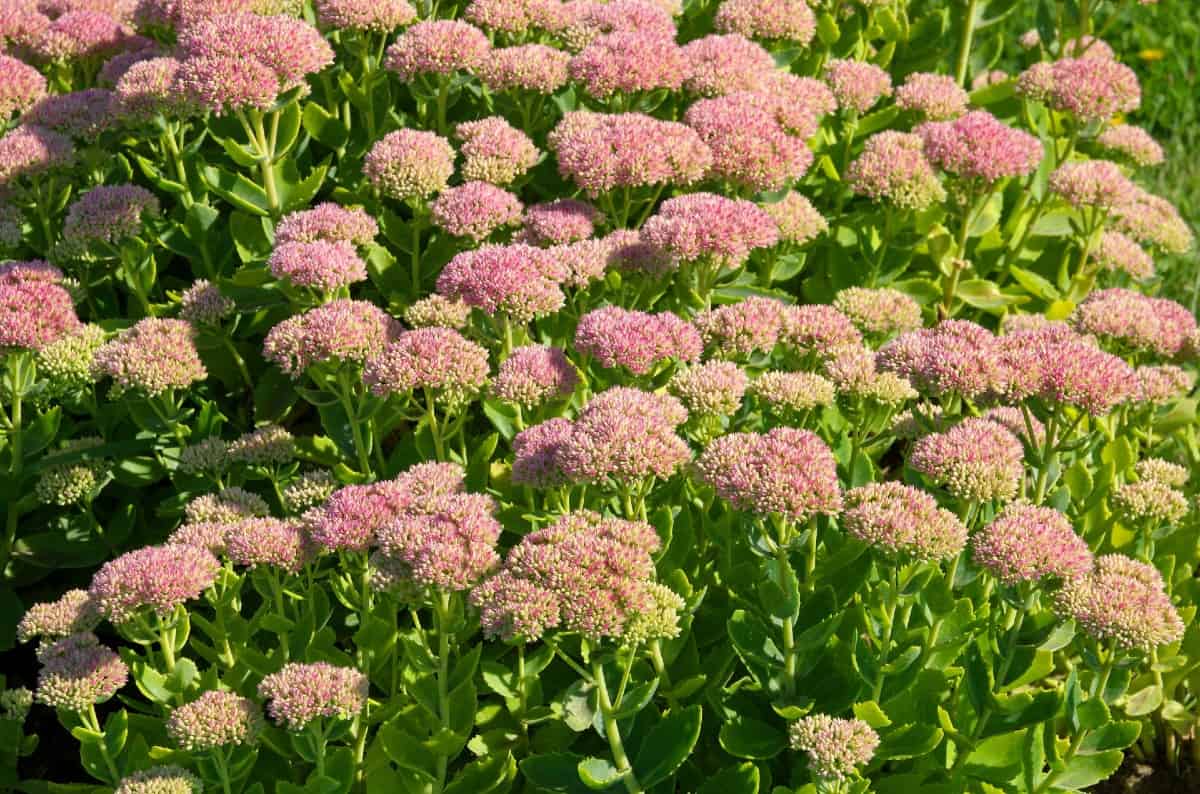 Stonecrop is succulent, making it an ideal choice for arid locations. These easy to grow plants require little maintenance and care and are excellent choices for bee gardens. Stonecrop thrives in the hottest and sunniest places, so choose your planting locations wisely.
Blossom colors vary based on the variety purchased but are typically a pastel color. Stonecrop is a hardy plant that has few pest or disease problems. When planting outside, use organically fertile soil or amend the soil with organic compost before planting.
Borage (Borago officinalis)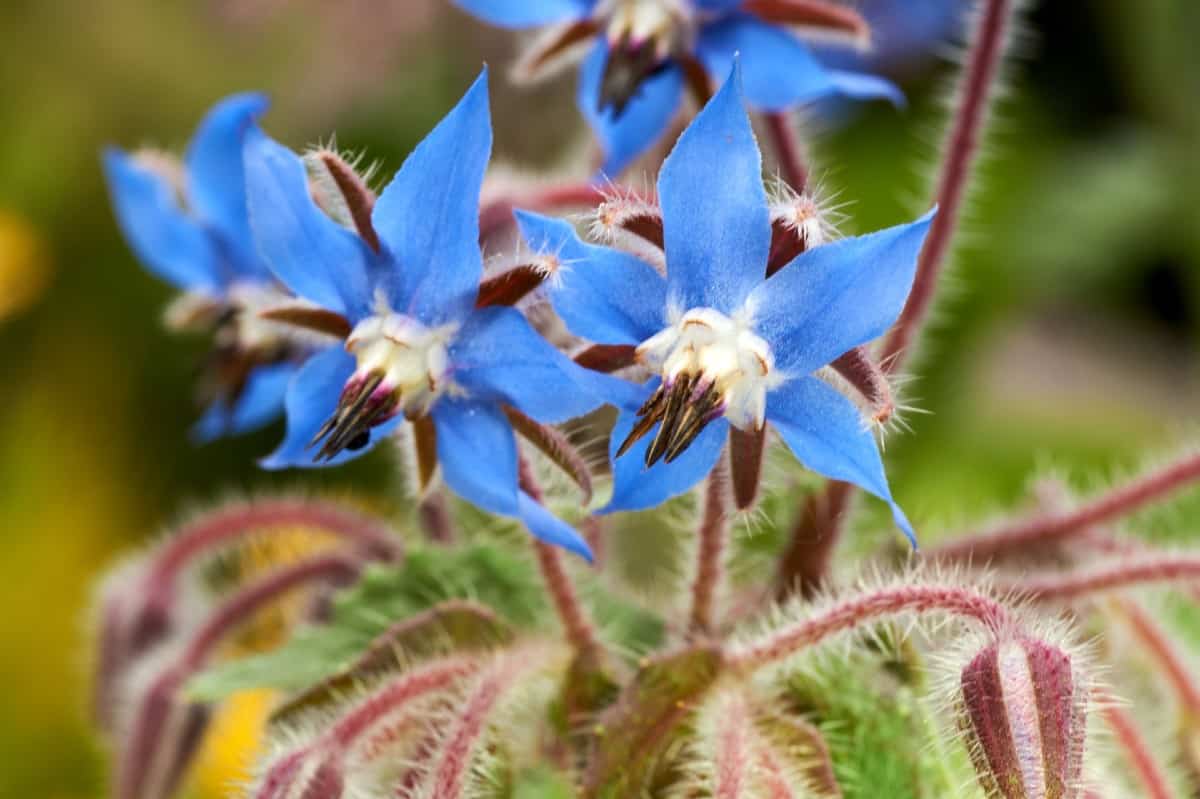 Borage goes by several different names, including Starflower, Bugloss, Bee Bush, and Bee Bread. These flowers are a favorite of honey bees, as well as smaller native bees and bumblebees. Borage also serves as a companion plant for squash, strawberries, and tomatoes as it helps repel hornworms and other pests.
Although an annual, Borage self-seeds so no future reseeding is required. Bloom time for Borage ranges from the middle of spring to the early fall. Plant Borage in full sun with room to grow as it reaches up to three feet tall.
Goldenrod (Solidago canadensis)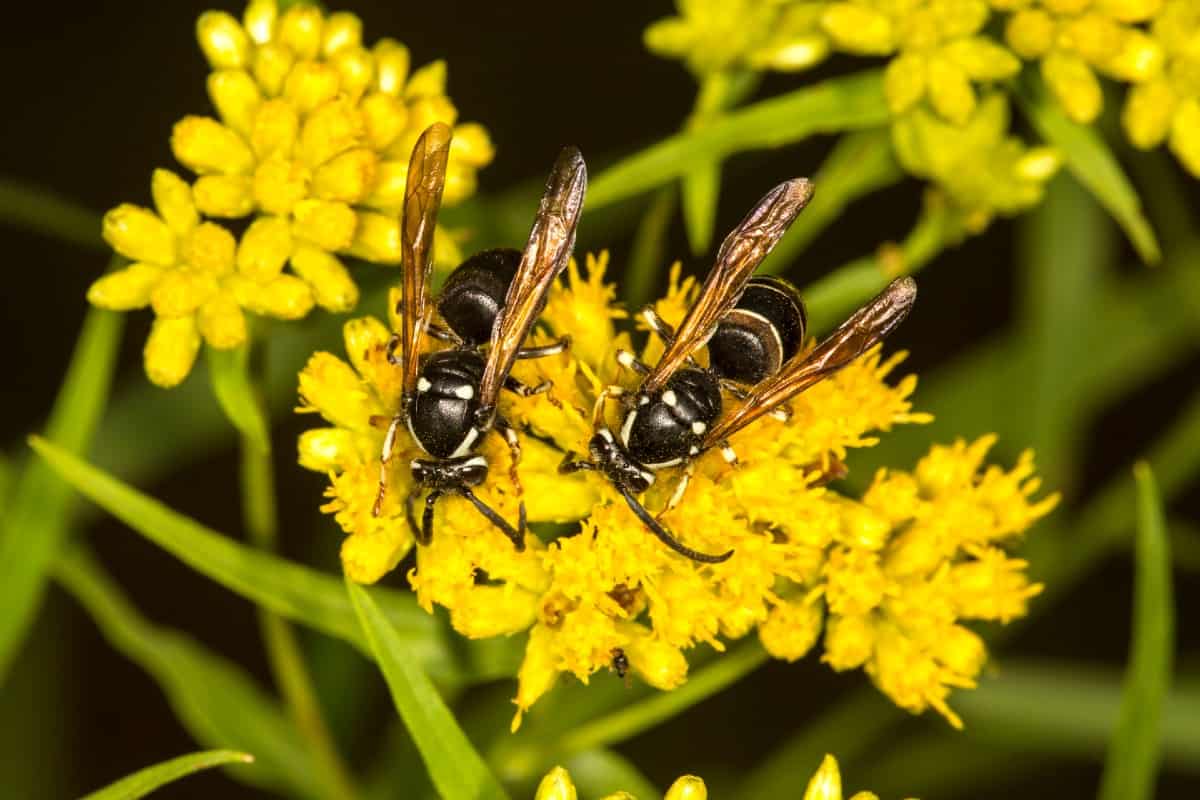 Some think Goldenrod is an invasive weed, while others classify it as a wildflower. The stalk and leaves of the plant offer a weed type look, and many think the plant is only attractive when it's in full bloom from the late summer throughout the fall. Most varieties are tall and thin with golden flower spikes.
Without regular pruning, Goldenrod quickly takes over the garden. For optimal growth, plant in a sunny location. Goldenrod does well in a variety of soil conditions as long as there is excellent drainage.
Rosemary (Rosmarinus officinalis) – Best Flowers for Bees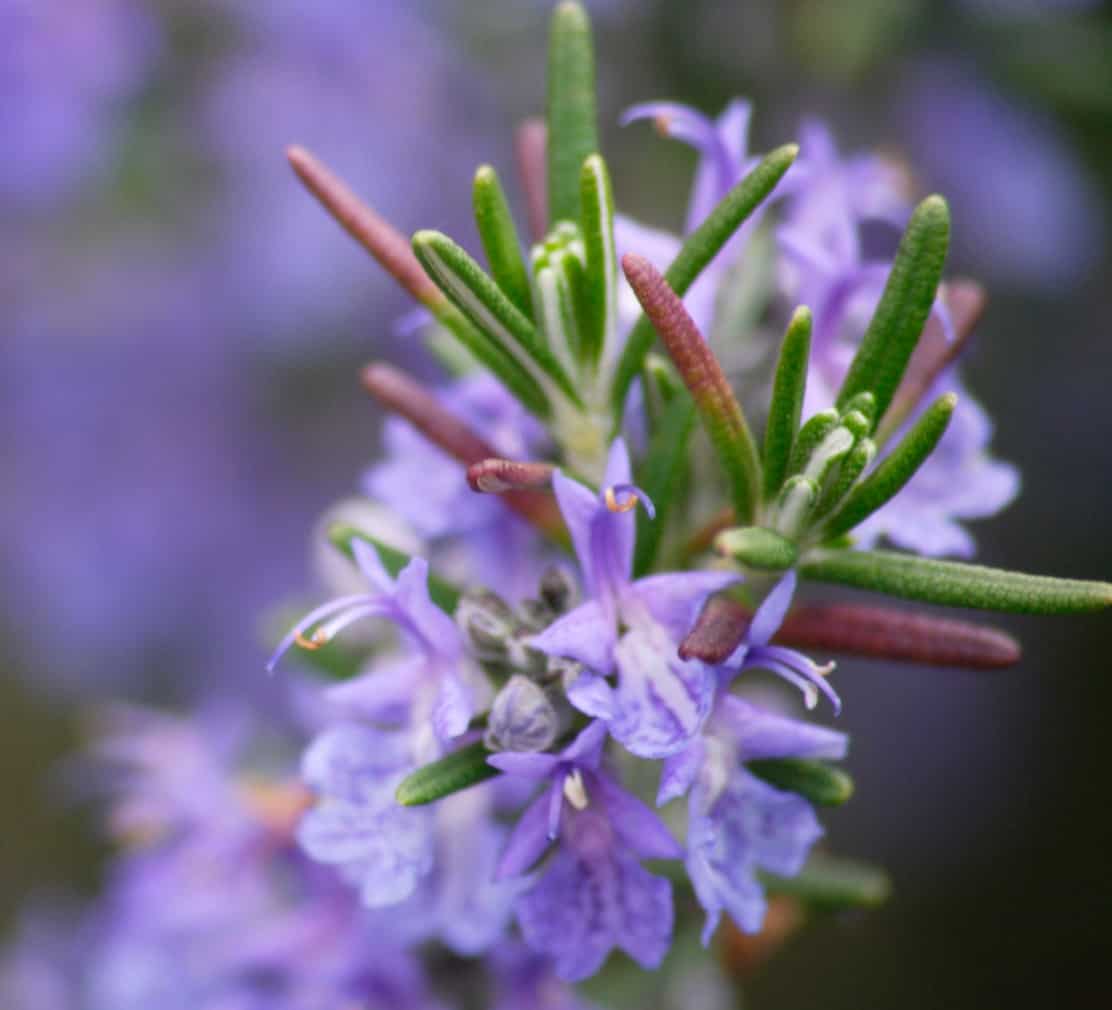 Well known for its ability to repel pests such as spiders, Rosemary is also a pollinator attracter. In colder climates, Rosemary doesn't fare well in outside gardens, so consider using containers or pots to allow for storing indoors during cold spells. Plant your Rosemary against a south-facing wall to provide warmth and protection from winds.
When choosing your planting location, look for a spot that provides full sunlight with well-draining soil. For optimal growth, Rosemary requires a moist environment; don't water until the top inch of soil dries out.
Zinnias (Zinnia elegans)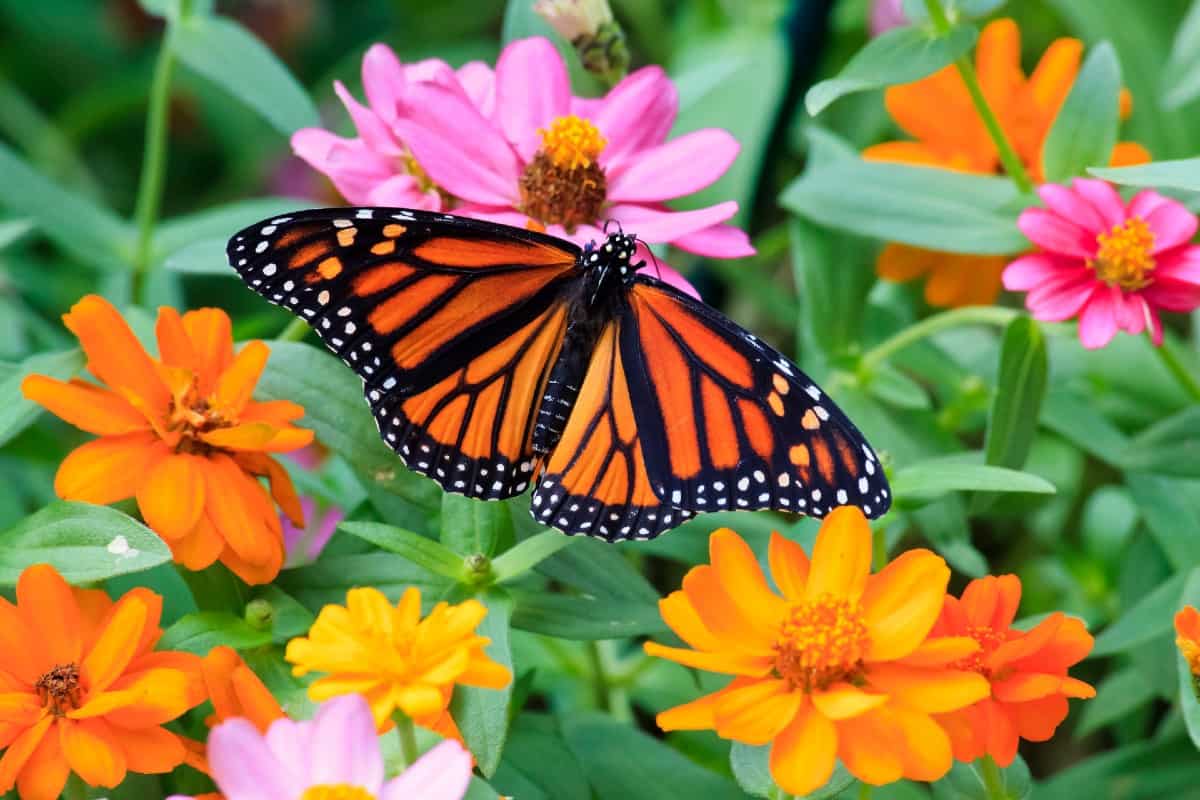 Zinnias are similar to daisies in terms of looks, as both offer bright colors with a single flower head on each stem. Being a single flower, they make an excellent food source for pollinators, plus the single stem option works well for cut flowers.
Zinnias grow best when planted from seed rather than transplanting. For optimal growth, ensure ideal conditions. Don't plant Zinnia seeds until after the last frost. To prolong the blooming period, sow new seeds in well-draining soil every two weeks and ensure plants are in locations receiving full sun.
Dandelions (Taraxacum)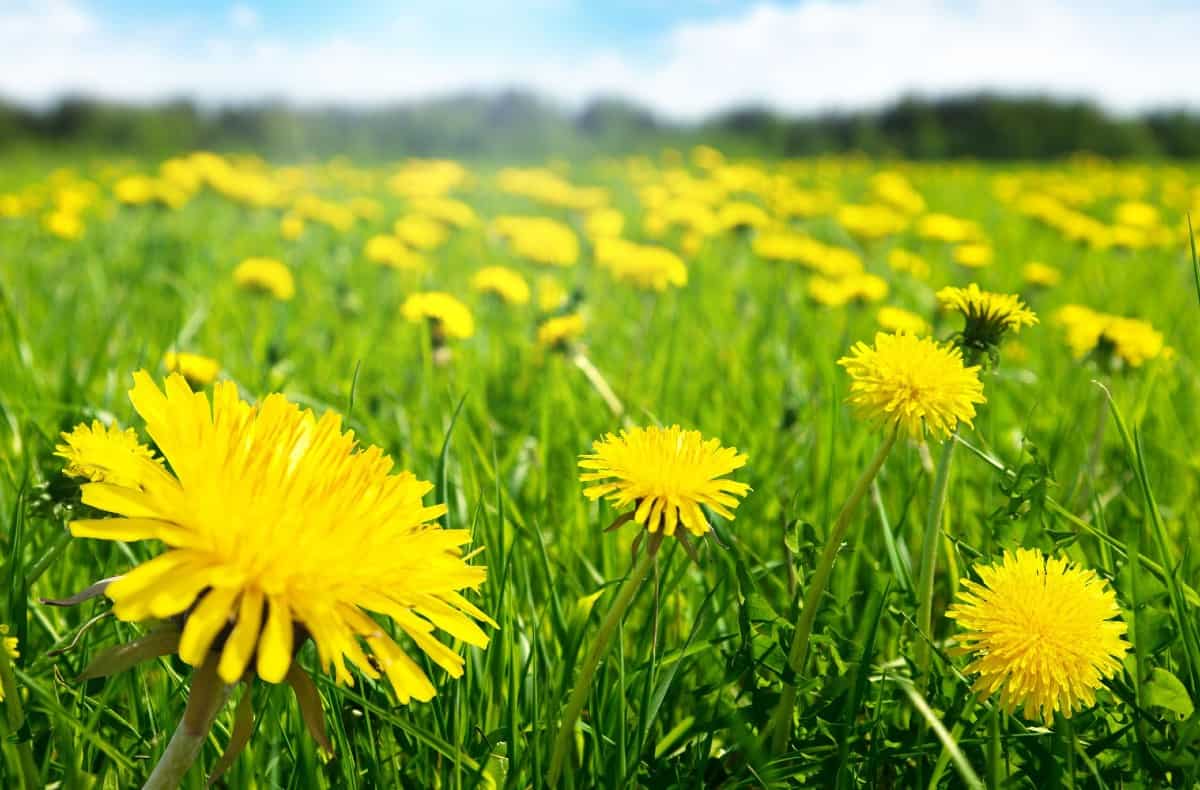 Most people don't grow dandelions on purpose, as they view them as a weed, but they are excellent attractants for pollinators and provide people with several health benefits. Growing dandelions isn't hard; think about how easily they pop up in your lawns.
Plant dandelion seeds anytime between spring and fall, and keep the space between seeds about six inches apart with rows 12 inches apart. Never fully cover seeds with soil, as they require light to germinate. Keep soil evenly moist for optimal growth.
Best Plant for Honey Bees – Chives (Allium schoenoprasum)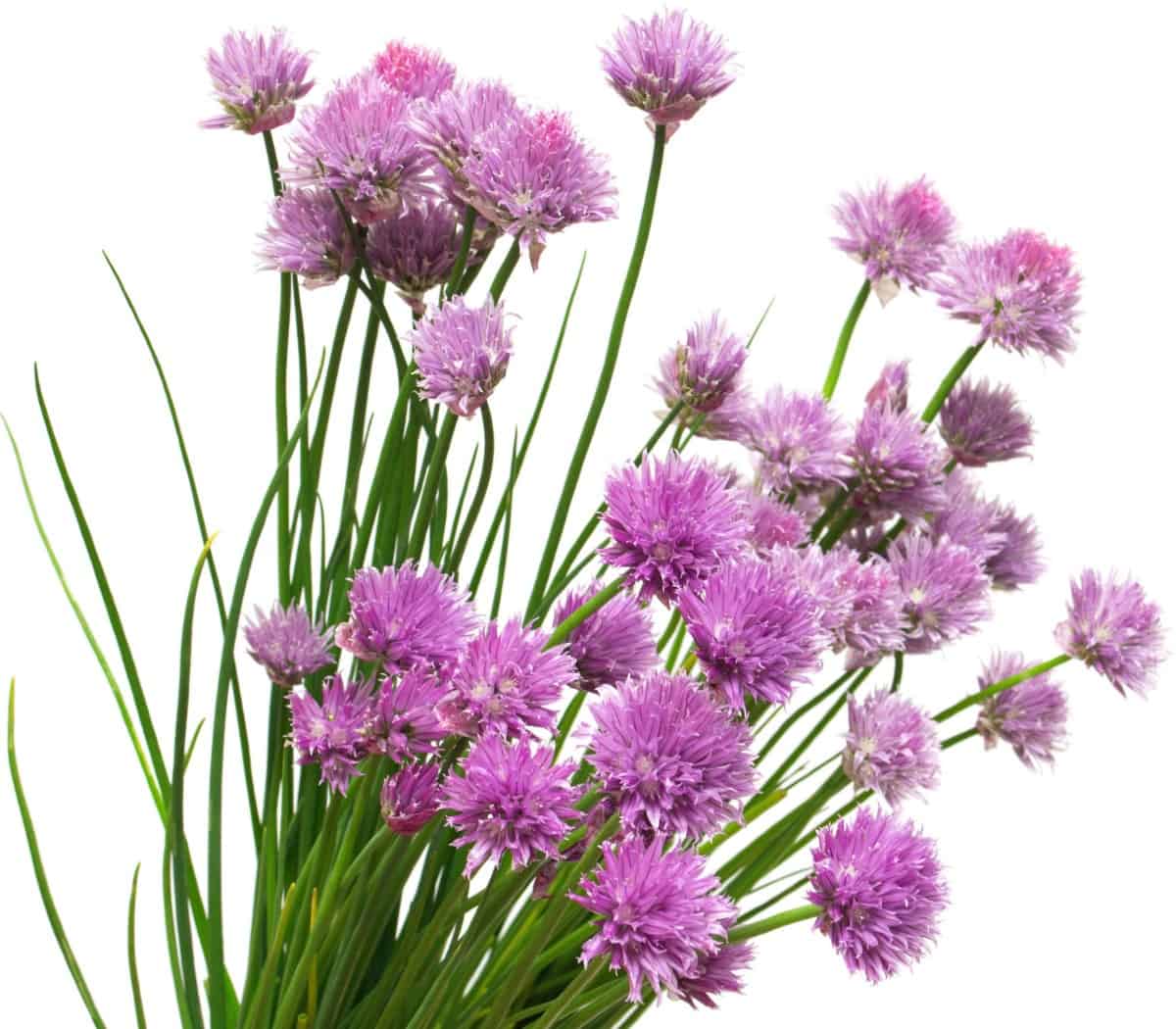 Chives, like other herbs, are easy to grow and maintain and pretty much grow anywhere. If you plan to grow chives in your bee garden, just be sure you meet their lighting and watering requirements.
What smell do gnats hate? Chives! While Chive plants attract pollinators and deter unwanted insects, they are also used in cooking; just cut what you require and allow the plant to continue growing.
Chives are different from other plants, as the blossoms grow on separate and sturdier stems. The purple flowers found on these stems are edible and offer a garlicky and oniony taste. In addition to attracting pollinators, chives repel several types of pests naturally.
Oregano (Origanum vulgare)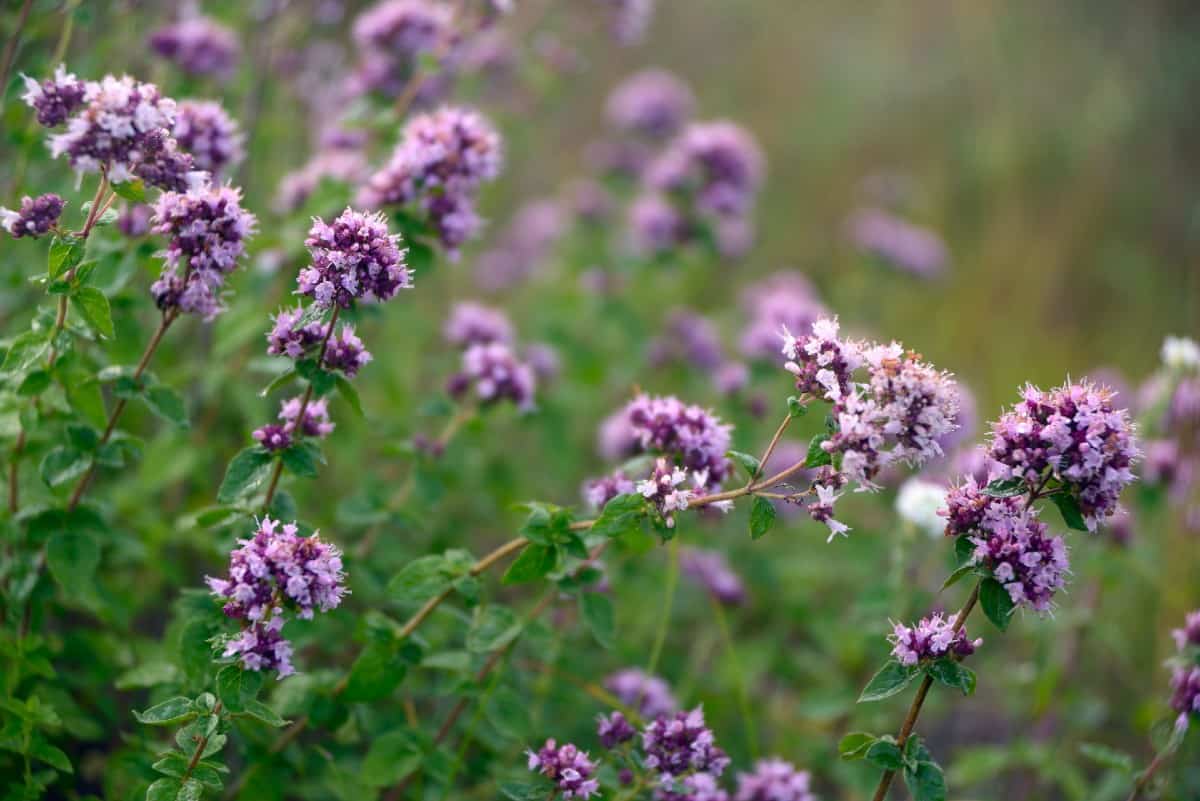 A perennial herb, Oregano has white or rose-purple colored flowers to attract various pollinators. When adding to your bee garden, find a spot that provides full sun, as Oregano thrives on the hot, direct rays. When planting, use cuttings from an older plant or start from seed.
Don't plant seeds or cuttings until after the last frost. The best soil temperature for planting Oregano is 70°F. Oregano only grows about four inches tall; to create a bushier plant, trim it slightly.
Trimming also prevents branching and legginess from occurring, Only water Oregano when the soil is dry to the touch. Thin out dead plants every three years as it's a self-seeding plant.
Black-Eyed Susan (Rudbeckia hirta)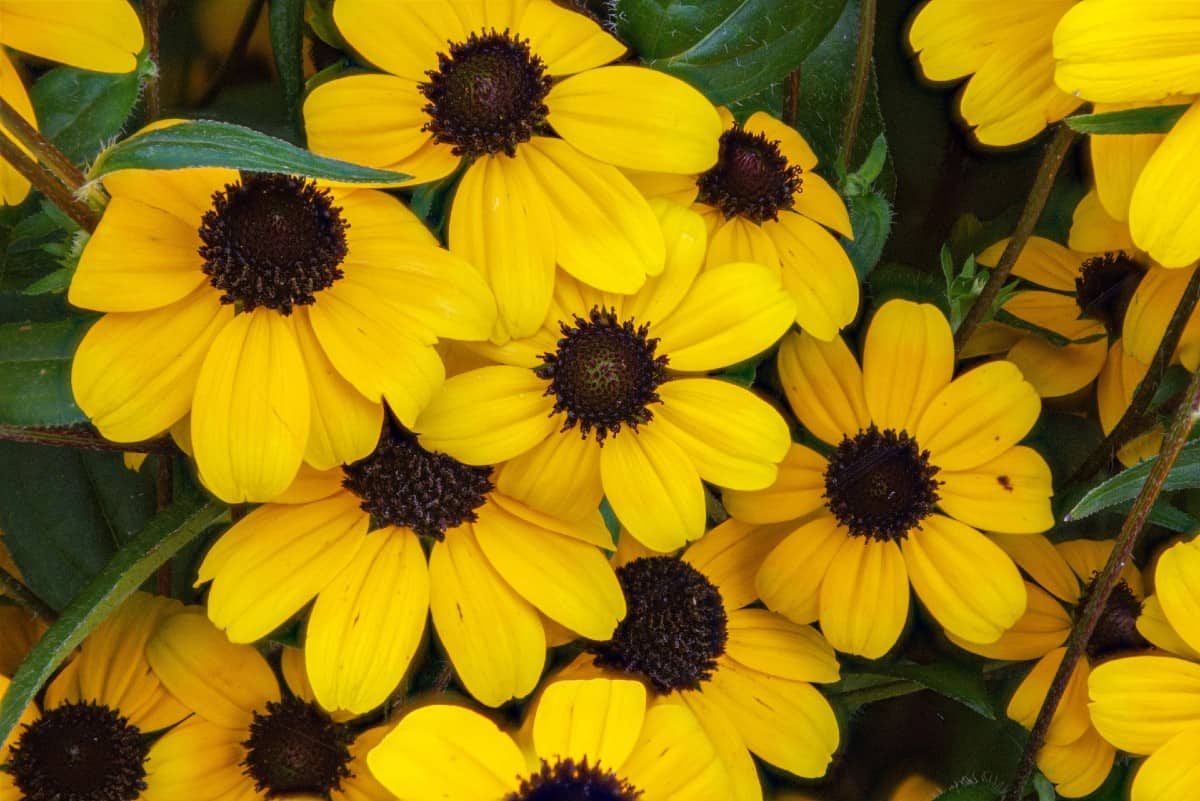 Aside from being a bee attractant, Black-Eyed Susans offer warmth and color to your landscape all summer. Like many other bee friendly plants, Black-Eyed Susans are easy to care for and require little maintenance, so you aren't spending hours tending to the plants.
These wildflowers are a member of the sunflower family. They grow upwards of three feet. Typical bloom time for these nectar-producing plants is from June to October.
Snapdragons (Antirrhinum majus) – Amazing Plant for Honey Production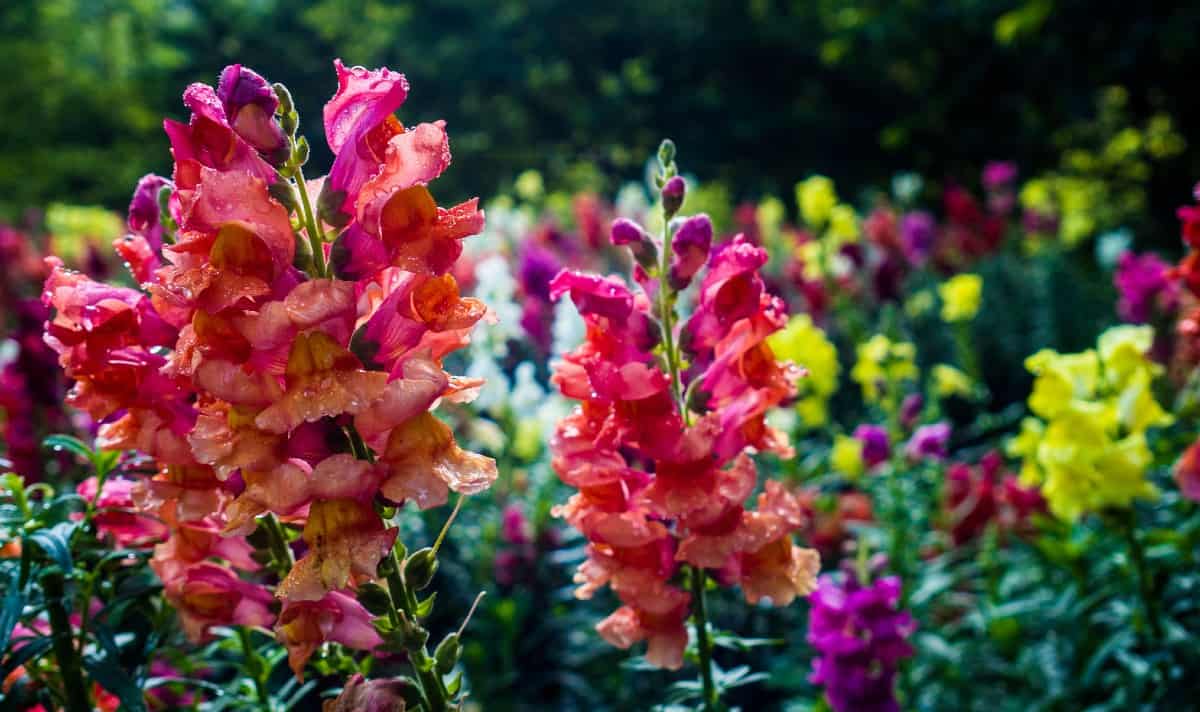 The unique look of Snapdragon is what causes them to stand out in your landscape. The flowers look similar to a calf's nose, while the leaves of the plant spiral upwards on the stems.
The flower also resembles a mouth opening and closing when pressed in from the sides. In some areas, these are perennials, but most growing zones treat them as annuals.
When choosing a planting location, find a spot that offers full sun and well-draining soil. Very easy to care for, Snapdragons offer flowers in several colors, including peach, violet, red, pink, white, yellow, and purple.
Hyssop (Hyssopus officinalis)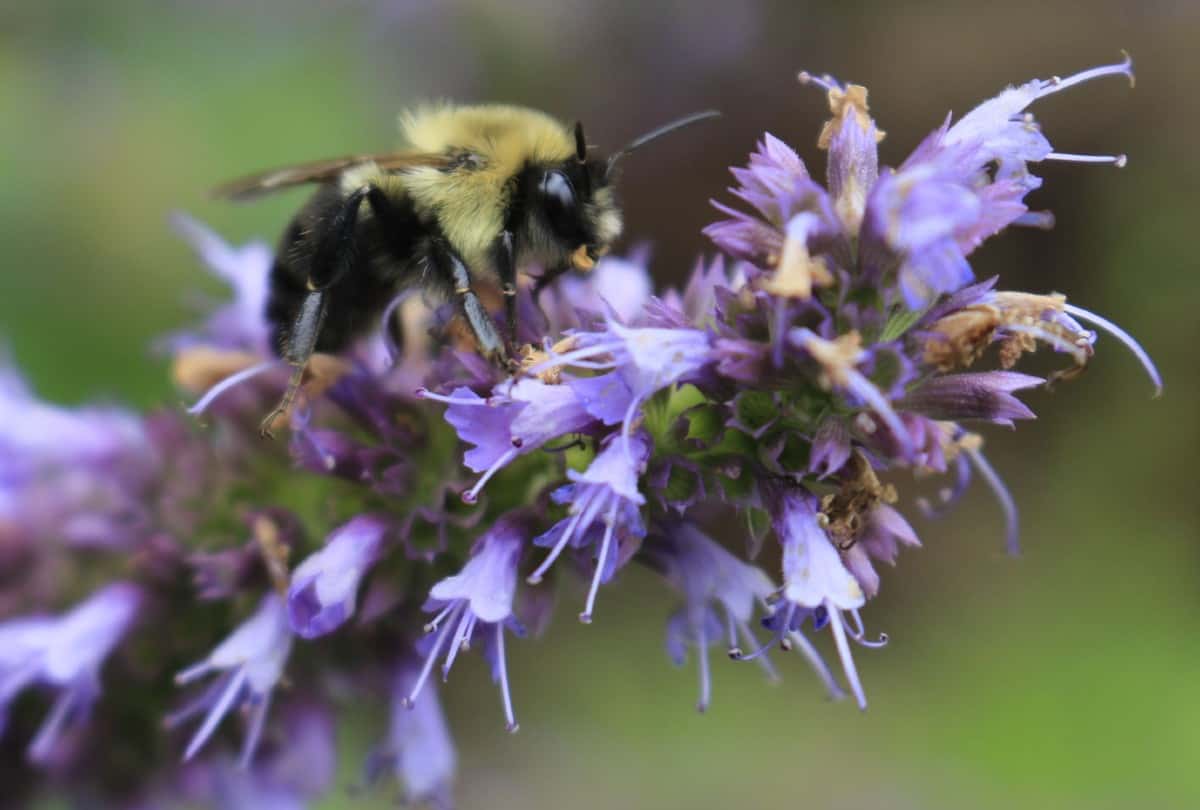 This attractive plant is typically grown for its flavorful leaves, but bee lovers enjoy it as the red, pink, or blue flower spikes attract all kinds of bees and pollinators. The size and shape of Hyssop make it an ideal choice for borders and edges.
Always plant Hyssop in full sun in soil amended with organic matter. Hyssop prefers drier soil than other plants, so water only when necessary. Prune the plant back during the early spring. Once the flowers finish blooming, prune it again to prevent the plant from becoming spindly.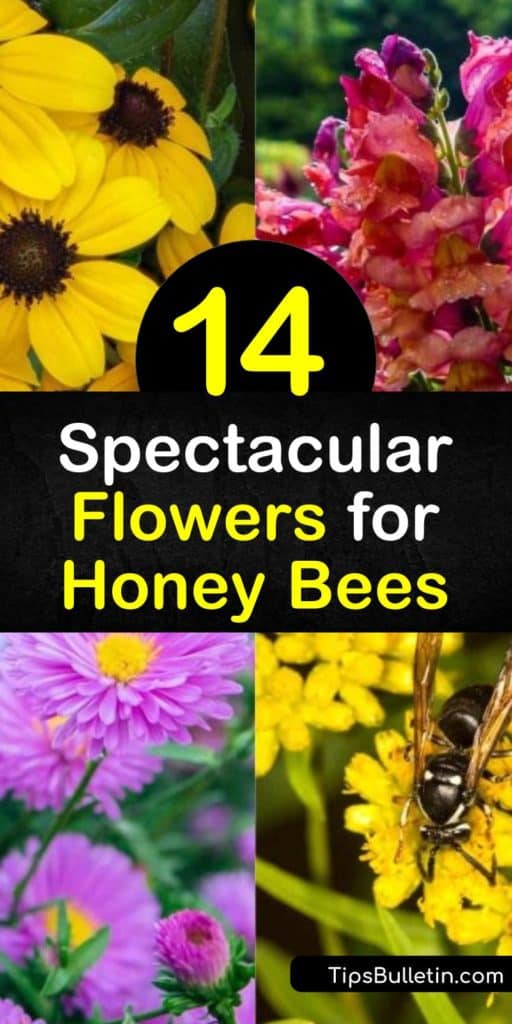 Thank you for reading about plants for honey production. If you found any of our ideas on the best flowers for bees helpful, please take some time to share our opinions on the best flowers for honey bees with others on Pinterest and Facebook.