One of the most troublesome aspects of creating the perfect landscaped yard is those pesky shady areas. It seems the best and brightest perennials and annuals prefer full sun to full shade. The best plants for shade might not offer as many colorful varieties as plants requiring full sun, but that doesn't mean they are boring to look at either.
Rather than leave the shady areas of your garden beds alone, do a little research to discover the best plants for shade. Doing research ensures you find the ideal plant for each location, whether its full or partial shade. The critical thing to remember is matching the plant's lighting requirements to the specific area of your flower beds.
The amount of shade each area receives varies based on the time of day and the position of the sun. In general, you are limited in terms of the number of choices. Still, there are several perennials and even a handful of annuals included in our list to provide your garden with a burst of color in otherwise drab areas.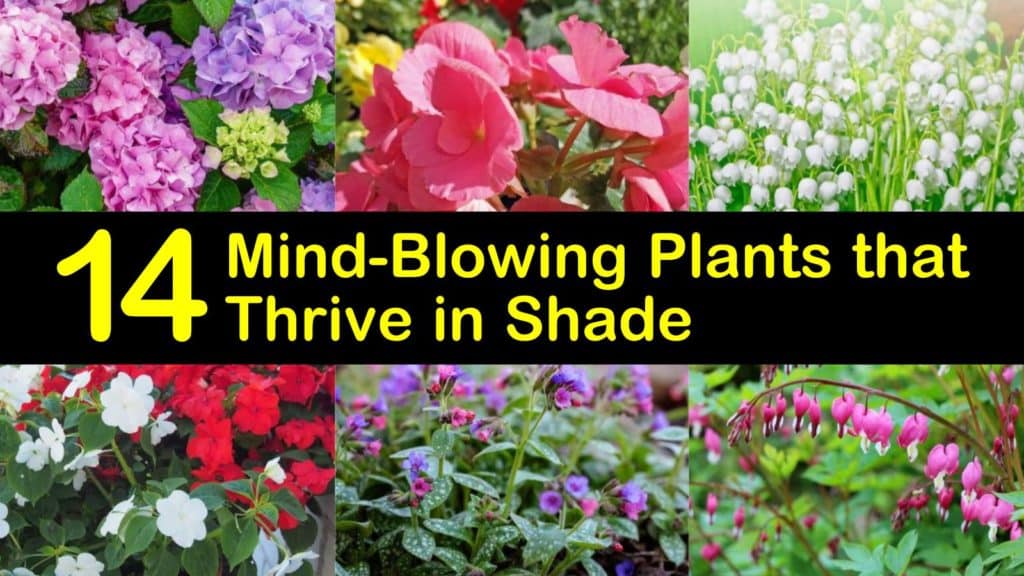 Grow these Plants that Thrive in Shady Areas
Knowing your growing zone is key to selecting the best shade plants for your home. Even though a plant may thrive in shady areas, not all plants work in all USDA hardiness zones.
You can select citronella perennials that repel mosquitoes or others that have beneficial properties like attracting butterflies and hummingbirds. Or, you could try heather deer resistant plants for shade, as well as ones that rabbits and squirrels don't like if you have these problems in your area.
It's important to note that, while there are many beautiful flowers you can choose from, there are also vegetables that grow in the shade, too. Plant some leafy greens or root veggies to harvest and enjoy while you plant attractive flowers and you benefit all the way around.
Picking the Perfect Plant for Shaded Areas
After determining your growing zone, you can look for the best shade plants for your landscaped yard. Knowing your hardiness zone allows you to narrow down the best plants that will thrive in your specific location. Something else to factor in is the degrees of shade in your garden and flowerbeds.
Houses, trees, outbuildings, etc., all play a role in how shaded your landscape is; watch at different times to see how much sun versus shade it receives. Pay attention to whether the area in question receives morning or afternoon sun, as that also affects plant choice.
In general, the back part of your garden or flower beds receives very little sunlight, so opt for plants that do well in deep shade. The borders and edges of beds receive more sunlight; how much and what kind of sunlight depends on the location.
Read up on the plants before purchasing them, match their lighting requirements and soil conditions with the planting location to ensure they can grow to their fullest potential.
Properly Caring for Shade Tolerant Plants
When caring for shade-loving plants, remember their requirements are far different than that of sun lovers. Plants that thrive in shaded areas don't require as much watering as the shaded spots dry out more slowly. There is no excessive heat from the sun to dry out the soil.
Shade plants still require watering, but always check the moisture level first. If the ground is still moist, hold off on watering. As there is no sun to dry up excess water, mold and mildew are more apt to occur. Getting the leaves wet also increases the risk of fungus, as the leaves stay wet longer as the lack of sun and air hinders the drying process.
Avoid watering the leaves, and always place the hose or sprinkler below the leaf line of the plant directly in the soil. Overwatering is a problem that occurs in shady spots and causes rot and pest issues.
Best Shade Plants – Busy Lizzie (Impatiens)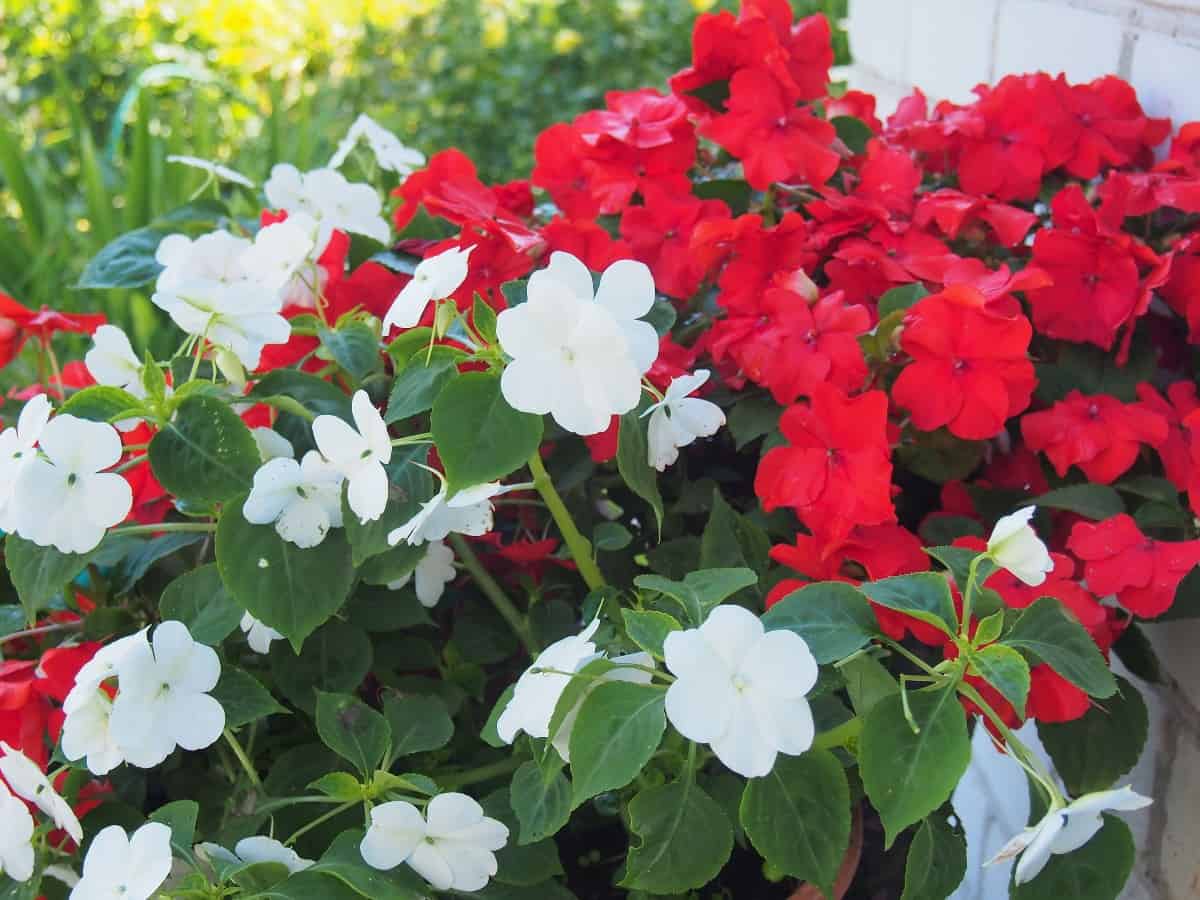 Impatiens are named after how their seeds burst open at the lightest touch when they are ripe and ready to spread their seeds. These annuals work well in containers or flower beds. When planting them, select a location that only receives part sun, as these do best in the shade.
Transplant seedlings once the last spring frost passes. Use well-draining soil for Impatiens. For container planting, use a sterile soil or a soilless mixture for optimal drainage. Keep the soil moist without overwatering as that increases the risk of fungal diseases.
Soil that is too dry causes leaves to dry out and fall off. Flower colors include orange, yellow, white, pink, purple, and red, with blooms occurring during the summer and fall.
DeadNettle (Lamium maculatum)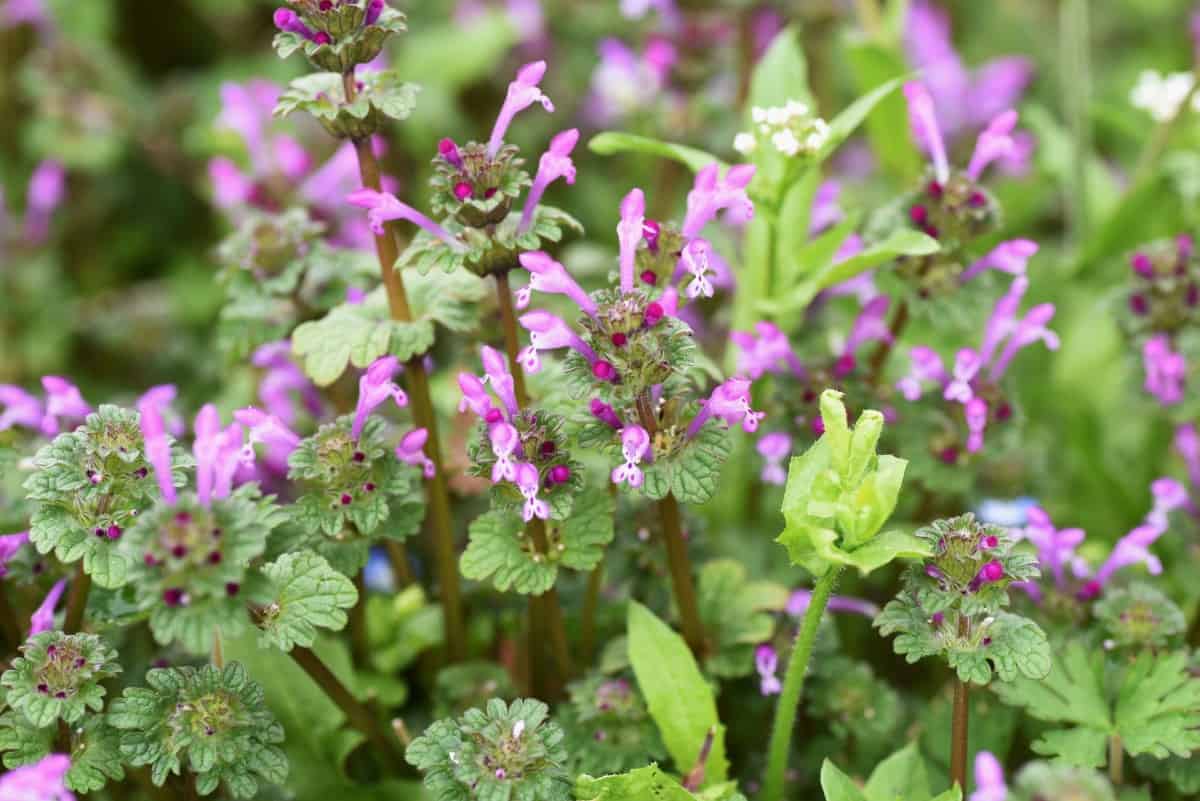 A quick-spreading, low growing ground cover type plant, DeadNettle thrives in the shadiest areas. Some people find the plant grows too quickly, so to thin it out by tugging on any unwanted sections. DeadNettle offers silvery foliage with colorful flowers appearing in the early summer.
Bloom colors include white, pink, purple, and red. Shade provides optimal conditions for DeadNettle, but it tolerates some sun. For those looking for a low-maintenance plant, DeadNettle is an excellent choice.
The deer-resistant plant requires regular watering in the first two years, but once fully established is drought tolerant. The way DeadNettle grows makes it an optimal choice for erosion control and ground cover, plus it emits a pleasant fragrance.
Coleus (Solenostemon scutellarioides)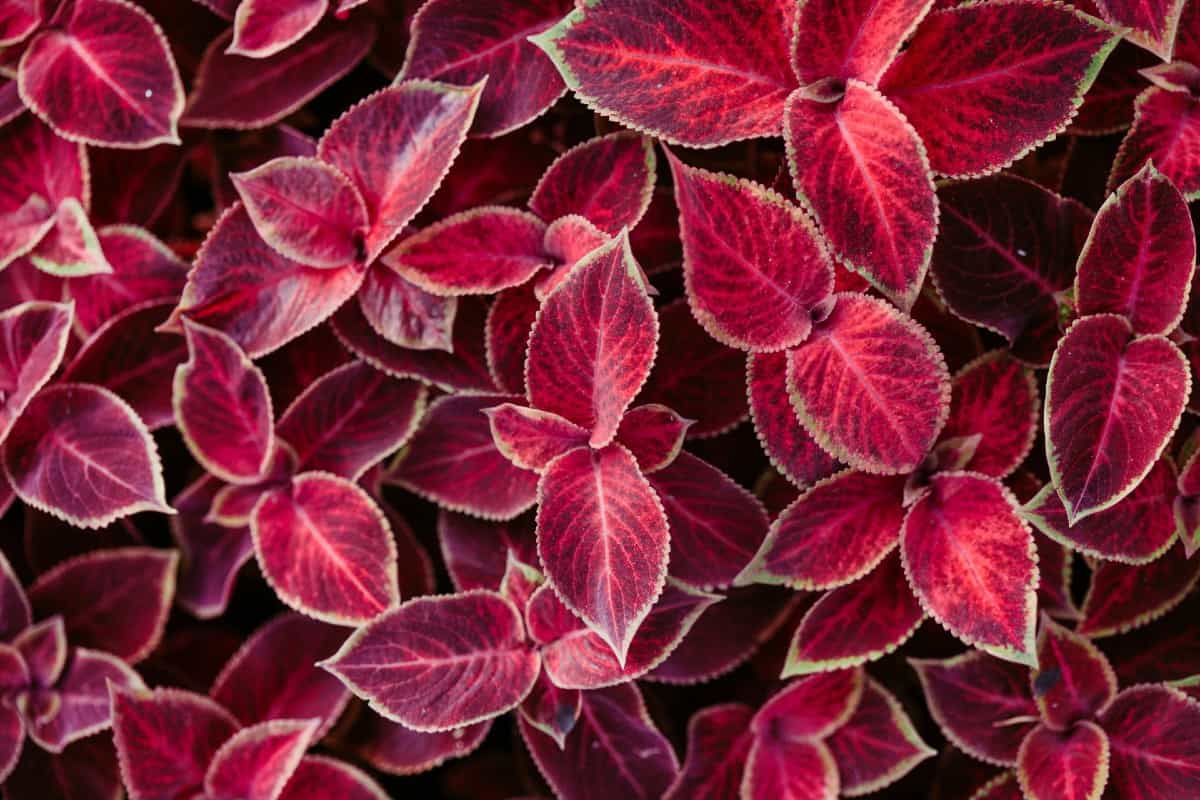 Coleus was a popular bedding plant during the Victorian age but became popular once again in the 1990s. This low light outdoor plant is a versatile annual that is the definition of low-maintenance.
They belong to the mint family and feature the square stems with opposite leaves found on many mint plants. The green foliage is what makes it stand out, as it offers a combination of markings and colors.
How much sunlight these plants require depends on the variety. Most do best in part shade, where some of the newer types require full sun for the best colors.
In hotter and drier areas, plant these beauties in regions that receive afternoon shade, while in colder areas, find a place with some sun exposure to help warm them up. Enjoy Coleus among your other shade plants to offer variety and color.
Japanese Forest Grass (Hakonechloa) – Best Plants for Shade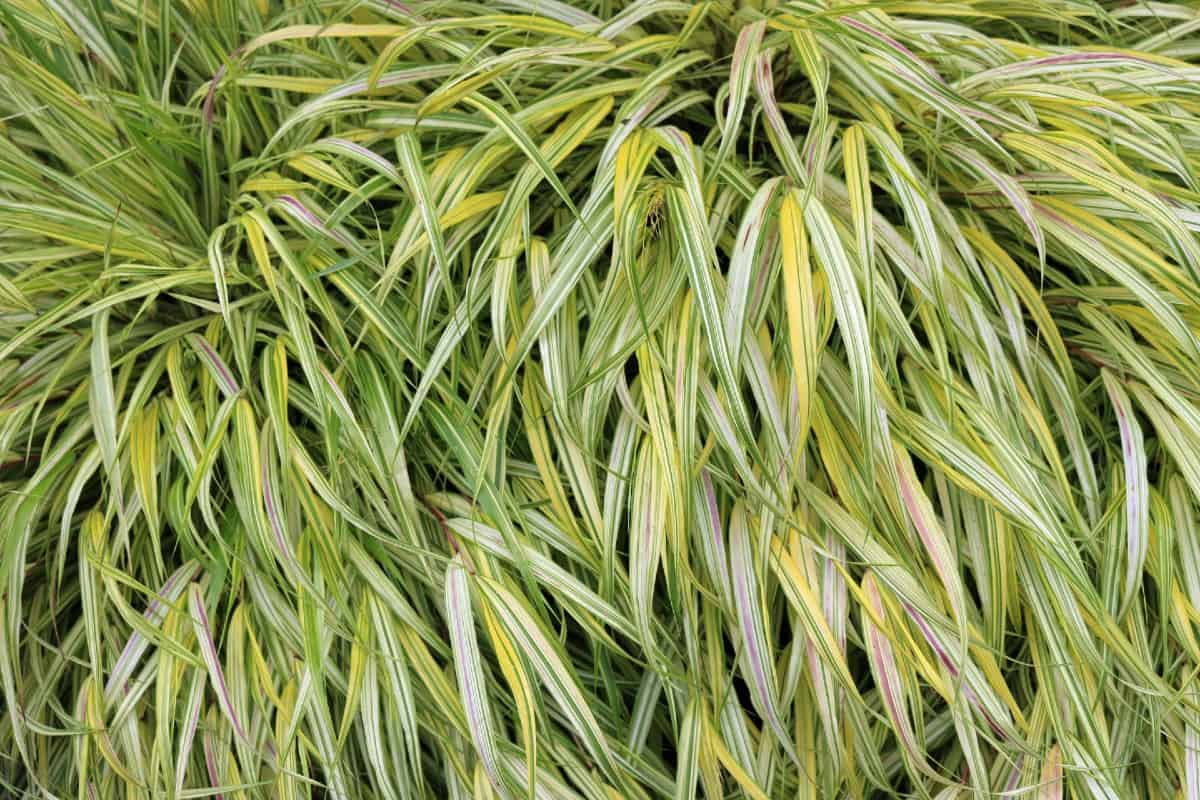 As a grass-type plant, Japanese Forest Grass grows best in partial shade. The short clumps of grass grow up to 15 inches tall, but the narrow grassy-like leaves don't grow upright. Instead, the leaves cascade down over the clump.
Standard foliage colors include lime and gold green, but there are variegated varieties with purple, red, or orange foliage during the fall and winter growing season. Cut dead ends off blades for a better-looking plant.
Japanese Forest Grass is an ornamental plant that thrives in zones 5 to 9. Home gardeners in zone 4 see some success in growing it with mulching and protection from the extreme temperatures.
When selecting a planting location, look for one that offers moist soil with dense shade. Ensure your soil is nutrient-rich and well-draining for optimal growing conditions.
Bleeding Heart (Dicentra spectabilis)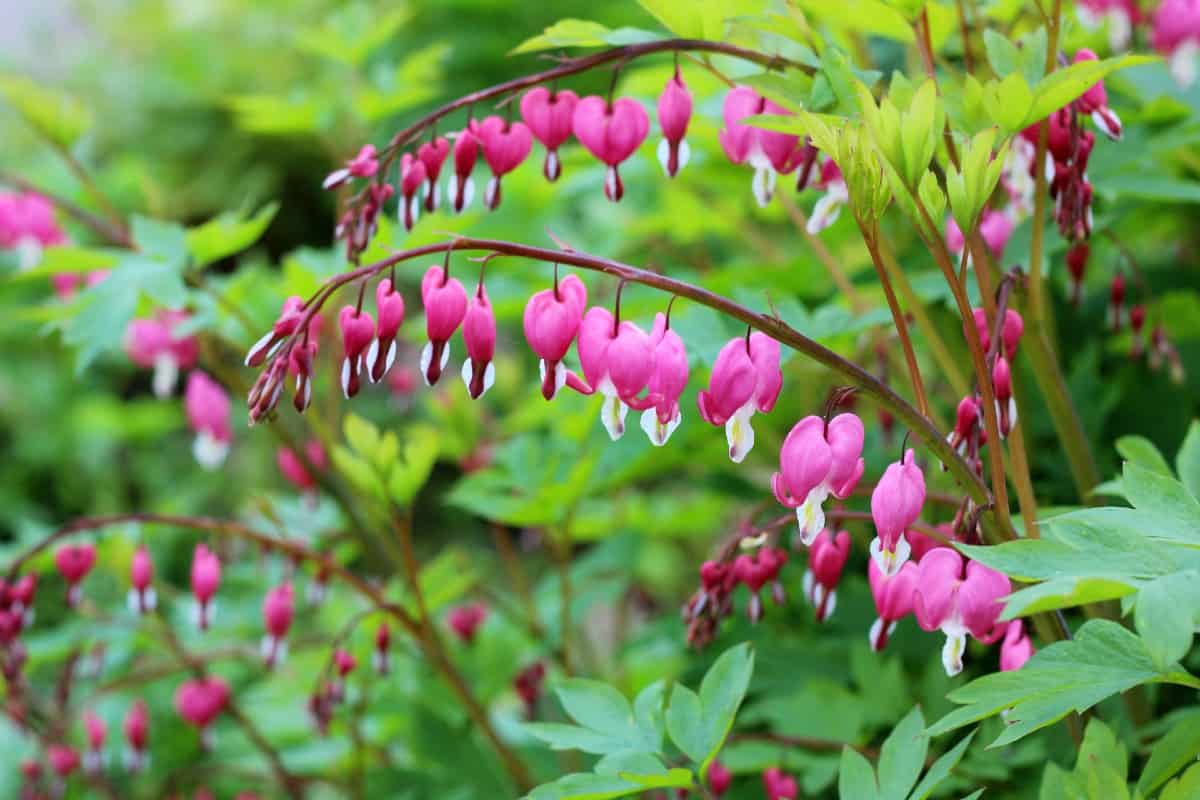 Bleeding Heart is an excellent choice for the shady spots in your garden or hanging containers on your shaded patio. These perennial plants feature heart-shaped flowers on arching stems that drape over the side.
As the plant lays in a dormant state during the winter, the first thing you notice is the bluish-green foliage followed by pink and white flowers in the early spring. When selecting a planting location, choose one that allows the soil to stay moist, so the more shade, the better. Sunnier locations require more water.
Bleeding Heart grows best in organic soil, so treat any garden beds with compost before transplanting. Add organic mulch to your flower beds each spring for optimal conditions. Cut dead foliage back as it becomes yellow; never clip if green leaves are present.
Lungwort (Pulmonaria)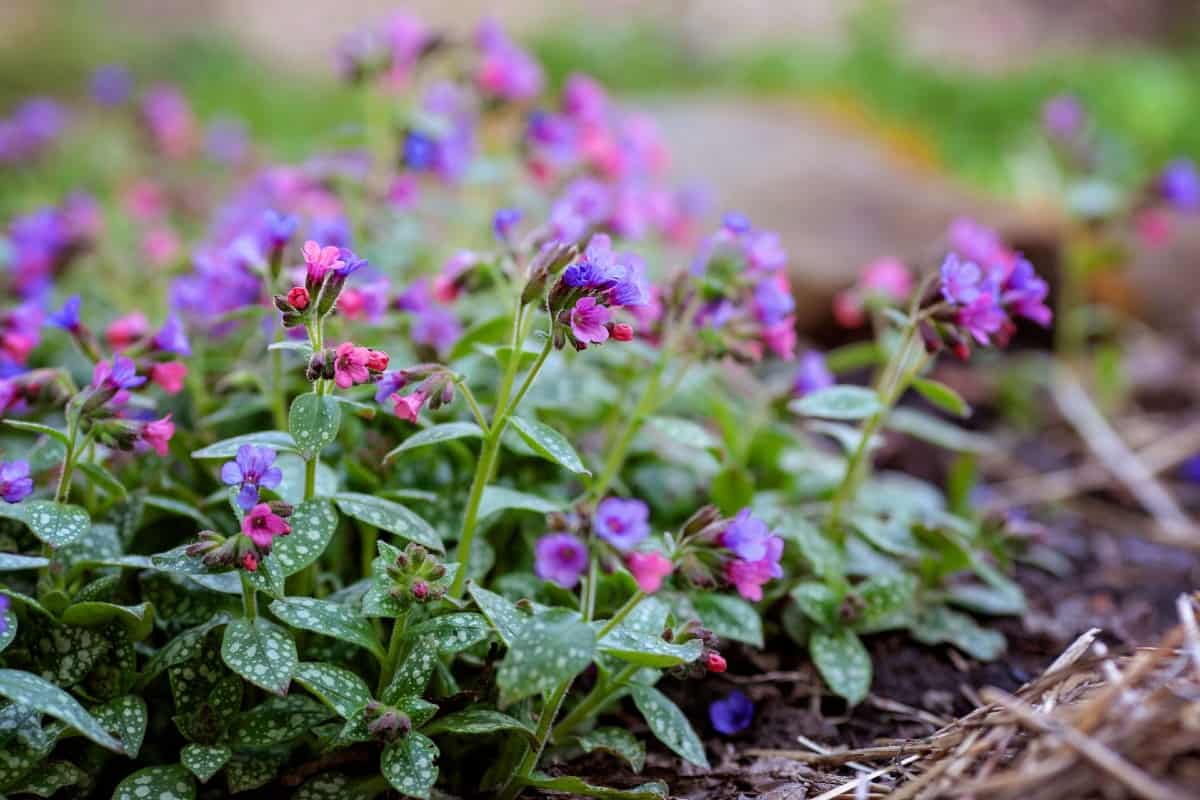 Lungwort loves the shade but tolerates the sun if planted in soil that remains moist. The plant features long, narrow leaves that are entirely silver to spotted silver. The silverish foliage features blue, white, or pink flowers that bloom in early spring.
One of the best locations for Lungwort is underneath shade trees, as the leaves provide much-needed protection from the rays of the summer sun. When choosing the best planting location for Lungwort, find a place with organically fertile soil.
To improve soil conditions, add compost before planting and regularly apply a thin layer of organic mulch. The low growing plant reaches up to 14 inches tall with a width of two feet. White flower varieties pair well with other plants offering dark green foliage.
Best Flowering Plant for Shade – Lily of the Valley (Convallaria majalis)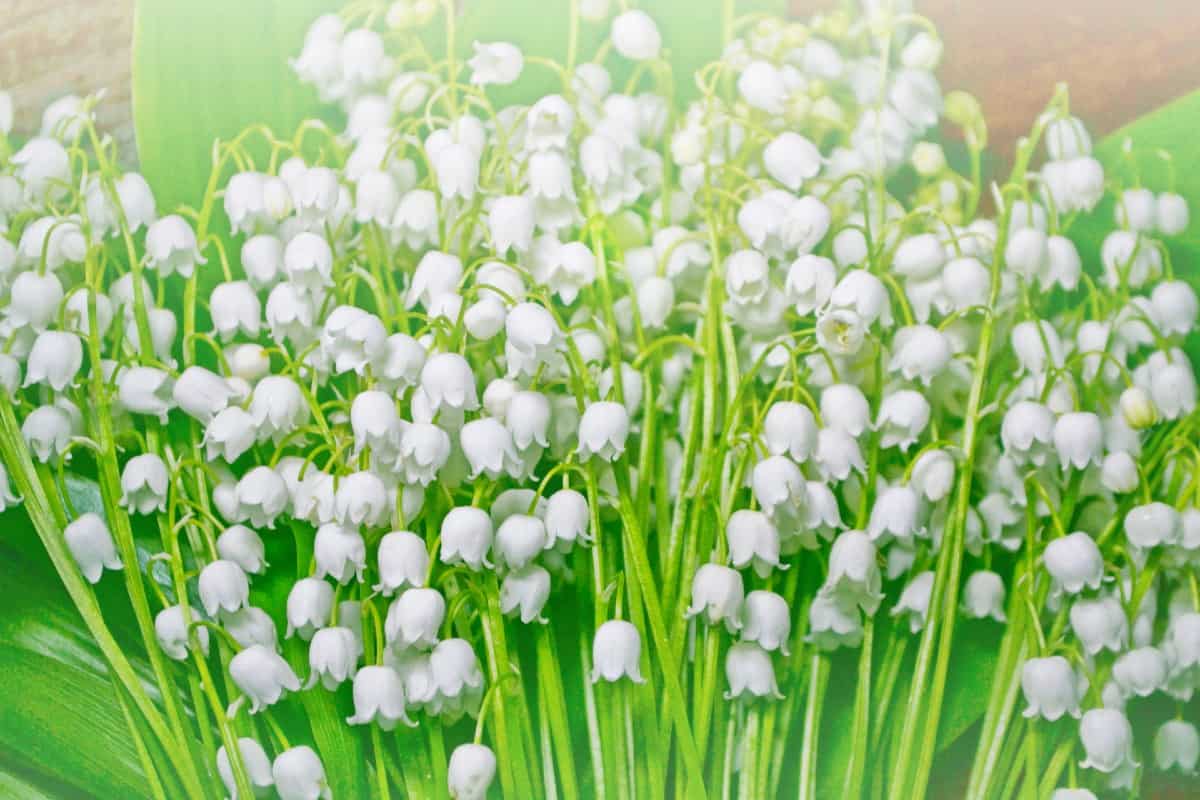 Lily of the Valley shade plants look and smell nice. The pleasant fragrance overwhelms your senses before you even lay eyes upon this beauty. The dark green foliage of the Lily of the Valley grows from draping stalks adorned with white hanging flowers that look like little bells.
As an herbaceous perennial, this shade lover thrives in woodland settings with fast growing trees and shrubs and other areas with colder temperatures. Hotter temperatures cause the plant to die back, while in colder regions, Lily of the Valley is considered evergreen.
Lily of the Valley grows and spreads rapidly, making it an invasive plant. Know ahead of time where you wish to plant it and prune it back as needed to prevent it from growing wild. It is not recommended to plant in areas frequented by children and pets, as both the red berries and white flowers are poisonous.
Lenten Rose (Helleborus)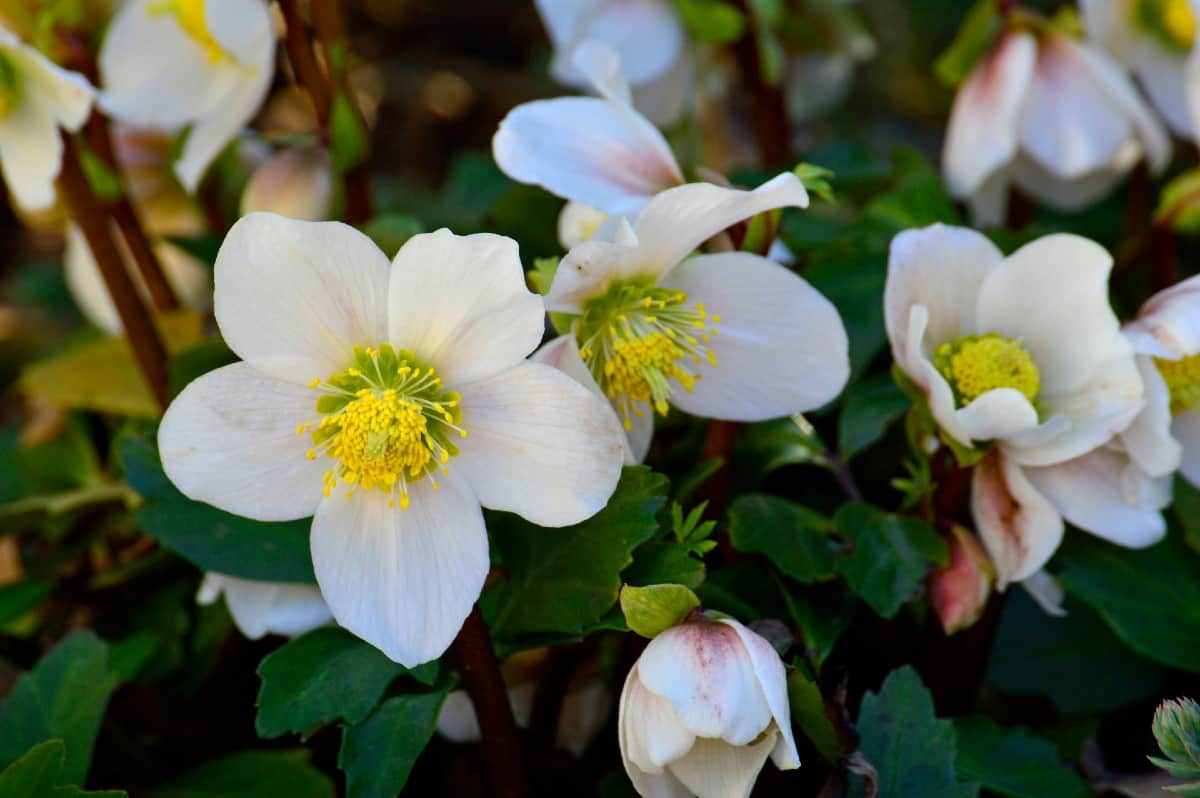 Lenten Rose is more commonly referred to as Hellebore and is an ideal addition to shade gardens. The leathery green foliage features eye-catching blooms that begin to appear in the early spring. These flowers stick around for up to eight weeks and come in various colors, including spotted, green, white, and purple flowers.
Prune these plants in the late winter before any new growth appears for the next growing season. These plants prefer shady areas with moist soil, so select your planting locations accordingly.
Hellebore does well in various soil types, but check each variety for specific soil requirements. Their deer resistant properties make these beauties an excellent choice for border plants.
Foam Flower (Tiarella cordifolia)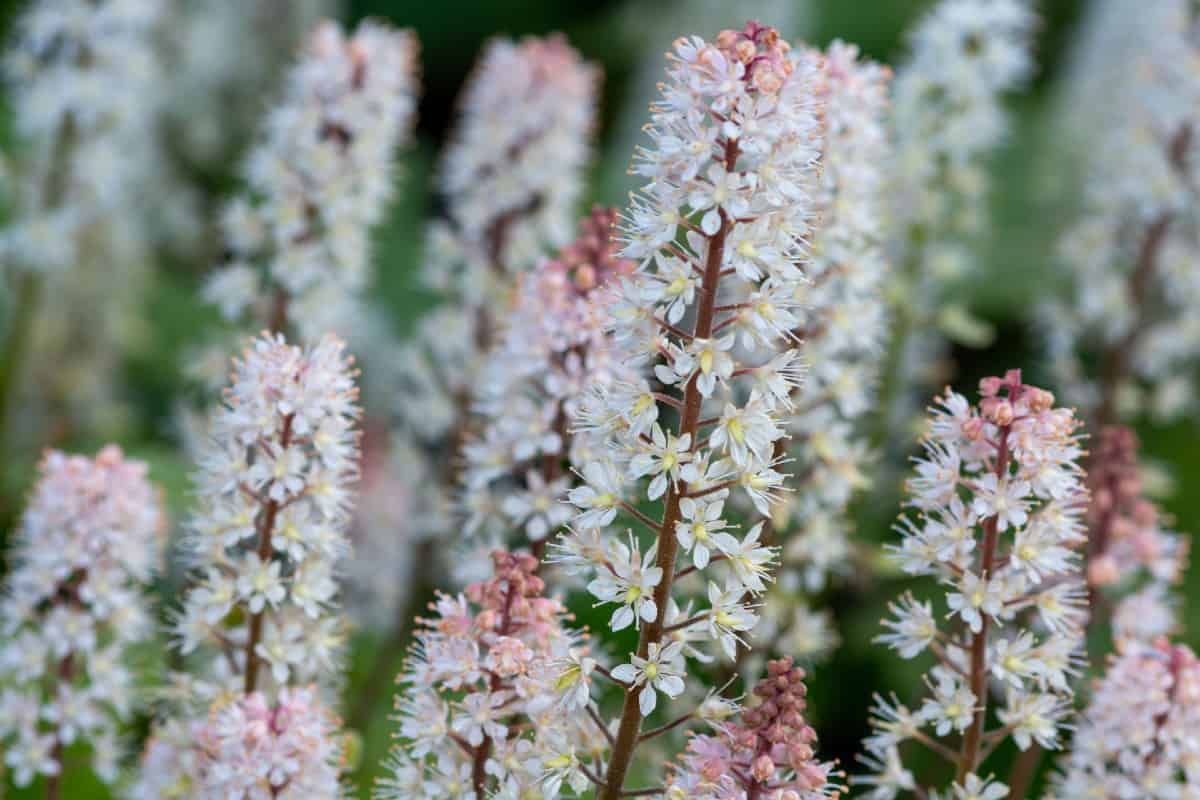 The Foam Flower may look similar to Coral Bells, but there are plenty of differences. With the Foam Flower plant, gardeners will notice a matte, heart-shaped green leaf. During the fall and winter months, these leaves change to a reddish-bronze. The plant is named after the foamy texture of the white flowers.
The pink flower buds first appear in the late spring. The white blooms last around six weeks before dying off. Pinch off dead flowers to improve its appearance. Foam Flowers are relatively easy to grow in partial to full shade.
The only requirements they have are organically fertile soil with excellent drainage. Naturally rich soil ensures the soil retains the moisture the plant requires to thrive. Check the ground daily to ensure it doesn't dry out, but avoid overwatering.
Hosta (Plantain lily) – Best Shade Plant for Texture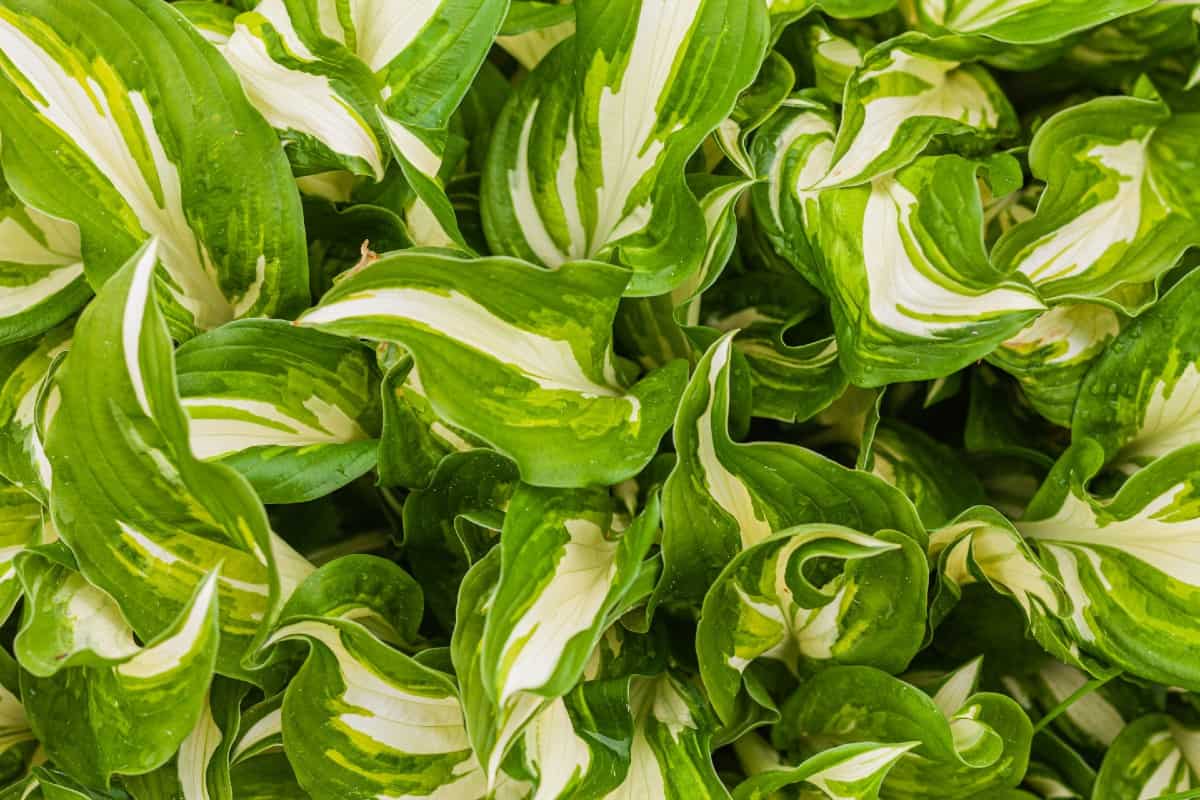 These hardy perennials are a favorite among home gardeners as they offer attractive foliage, are simple to care for, and thrive in the shadiest of locations. With Hostas, there are over 2,500 varieties to choose from, with each one offering a different leaf appearance, including texture, size, and shape.
Not a flowering plant, the leaf colors of Hostas range from a deep green to light chartreuse and various shades in between. To protect these bold leaf colors, shield the plant from direct sunlight.
Plant your Hostas behind deer resistant border plants to protect the tasty young shoots. Opt for a planting location that offers fertile, well-draining soil on the acidic side. Be sure the ground isn't too wet to prevent crown rot from occurring during their dormant season.
Tuberous Begonia (Begonia tuberhybrida)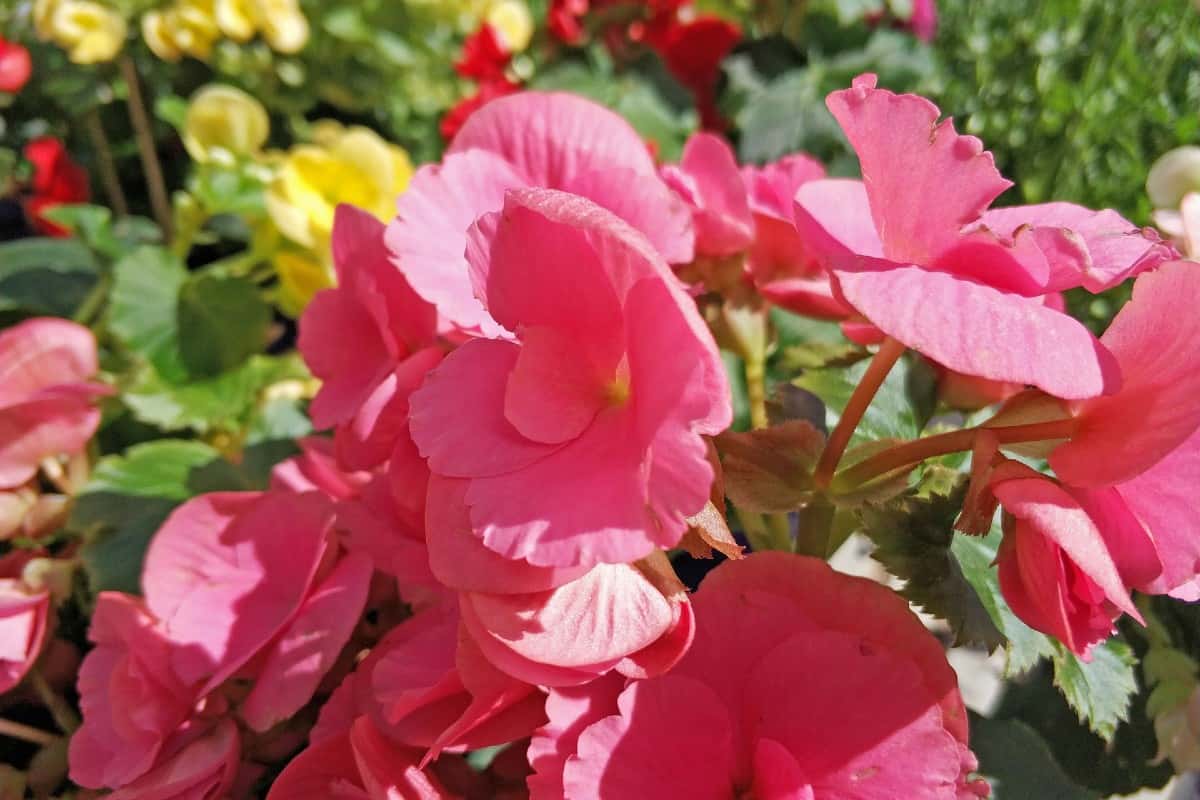 Tuberous Begonias are an excellent choice for hanging baskets in partially shaded areas, as they do best when receiving filtered sunlight. With Tuberous Begonias, gardeners have the option of a trailing or upright plant depending on the location. Both versions offer single, double, or ruffled flowers in various colors.
These flowers sit on top of burgundy or green leaves. While Tuberous Begonias prefer partially shaded areas, never plant them until temperatures reach at least 50°F as lower temperatures will kill off the young plant. Ideal planting locations are areas that receive morning sun and afternoon shade.
Cut back on watering in the late summer and allow the plant to die back slowly. Trim back the plant when foliage begins to yellow. Dig up all tubers before the first frost and store in wrapped newspaper until the next growing season.
Coral Bells (Heuchera)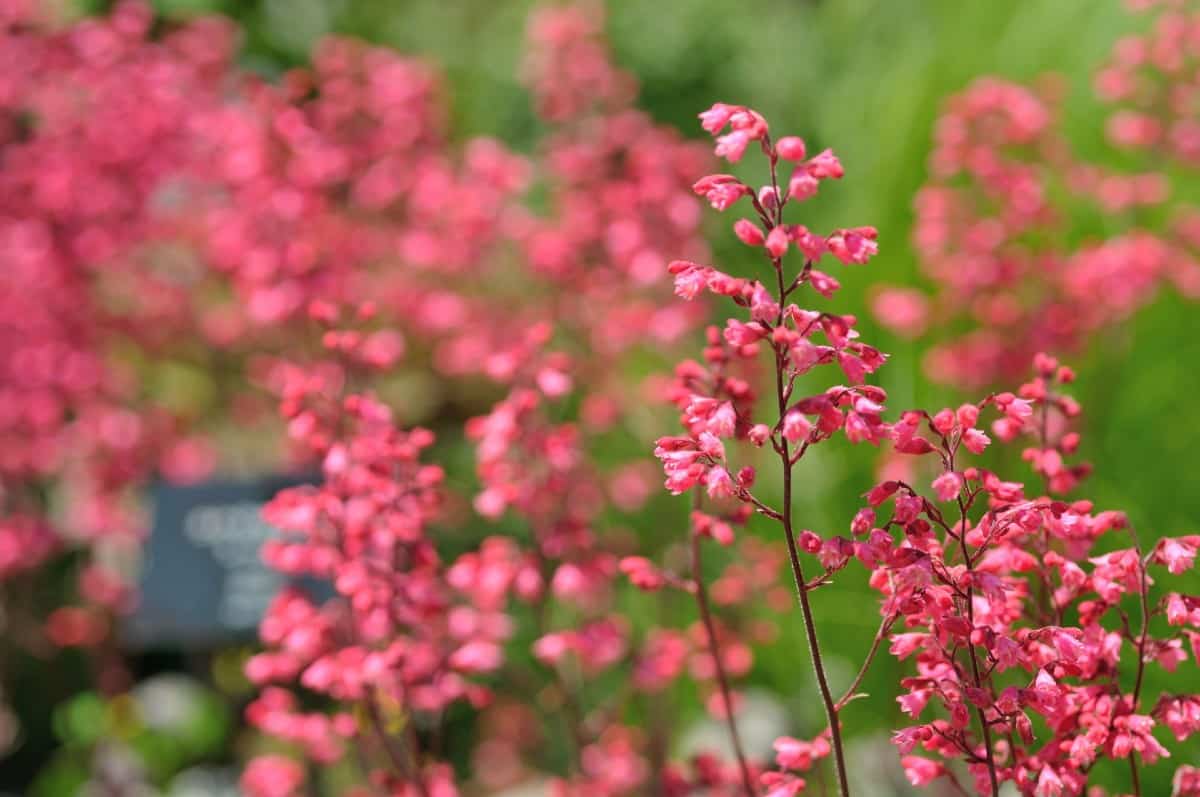 Coral Bells spice up the dullest gardens with the variations in leaf colors, including salmon, silver, rusty orange, burgundy, among many others. Coral Bells leaves h tiny bell-shaped flowers known to attract various pollinators, including bees and hummingbirds.
Like the leaves of the plant, the flowers come in a variety of colors, including red, white, and pink. The flowers add color to gardens and work well as cut flowers in arrangements inside your home. Coral Bells look and do their best when planted in groups.
The growth habit of Coral Bells makes it an excellent option for an edging plant along walkways. To stimulate new growth, cut back the stem after the plant flowers. Coral bells are prone to black vine weevil larvae during the late summer, so observe to stop the pest before it does any permanent damage.
Hydrangea (Hydrangea spp.)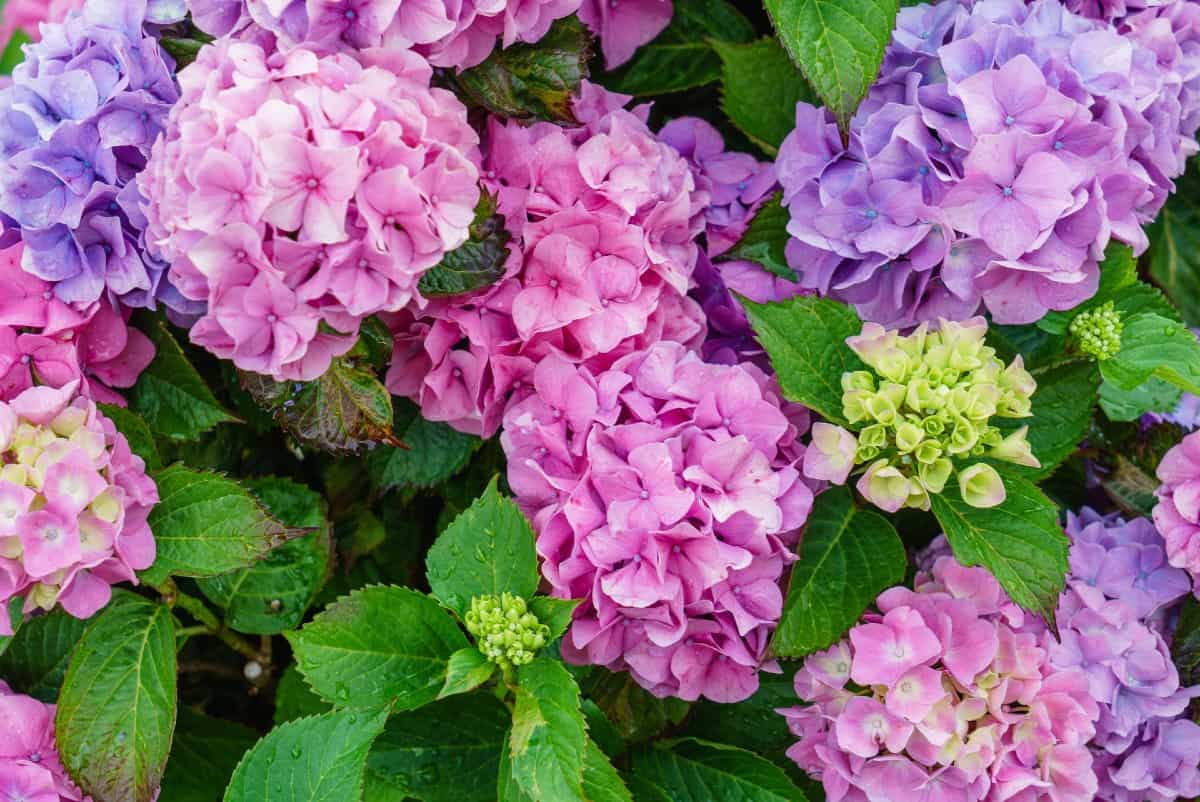 Able to grow in a variety of soil conditions, these hardy evergreen shrubs are a favorite choice among landscapers. Hydrangeas offer large flower heads in a variety of colors, including blue, green, white, purple, pink, and red. In some variations, multiple shades of blooms are produced on a single plant.
Flowers appear in the summer and fall months, but the foliage remains green year-round in areas with ideal growing conditions. When planting your Hydrangeas, in a container or flower beds, opt for a location that receives afternoon shade.
Hydrangeas thrive when they receive morning sun only, as the heat from the afternoon rays is too much for the delicate petals. Any deadwood from these plants requires cutting in the spring or fall months to get it ready for new growth.
Best Plant to Thrive in Shade – False Goat's Bread (Astilbe)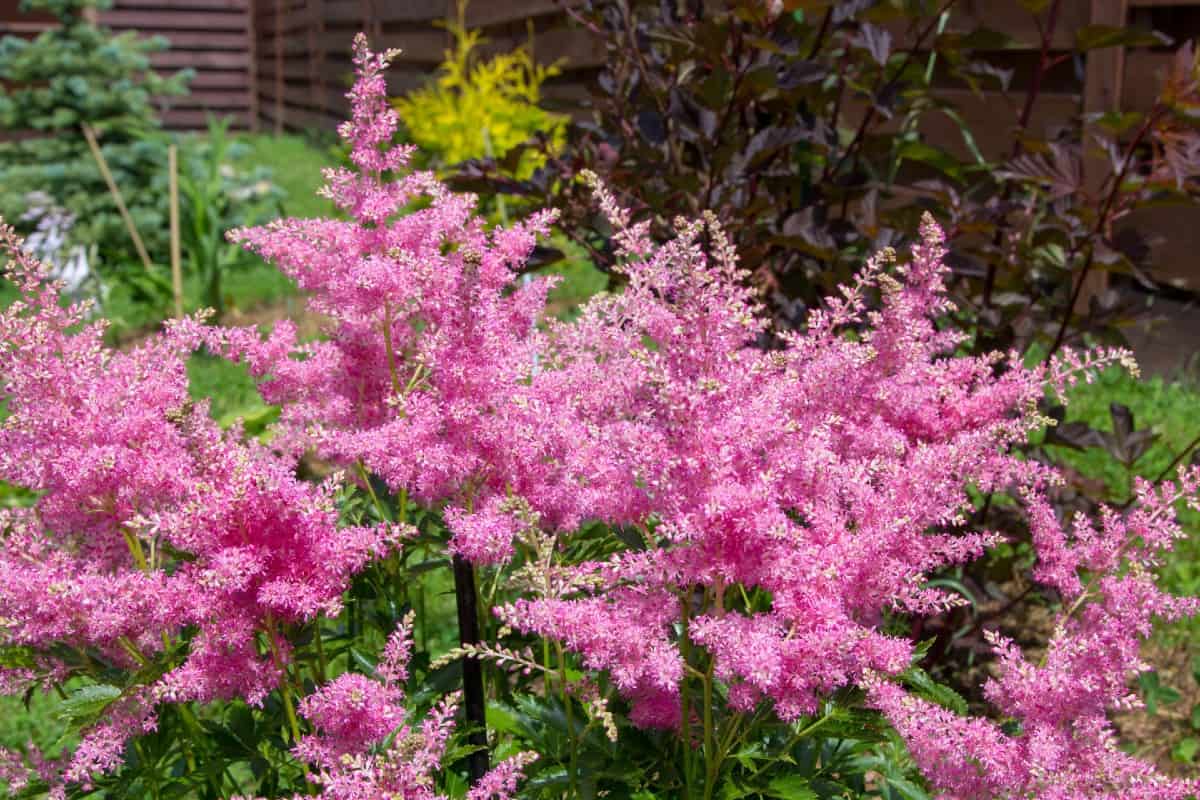 The showy flowers sitting on top of glossy, green fern-like leaves allow False Goat's Beard to stand out in various settings. This shade loving perennial provides texture and color in areas that are otherwise lacking. Never plant False Goat's Bread in direct sunlight as the full sun burns the delicate foliage.
Moderate shade is fine, but the plant thrives in areas of full shade. Opt for well-draining soil, as soggy soil wreaks havoc on the plant. Deadheading the spent blooms does not encourage more blooming but improves the appearance of the overall plant.
All dead flowers and stems require trimming at the end of the flowering season to keep the foliage looking nice until fall. After the first frost yellowing occurs, so either trim it back or leave it alone as new growth will appear next spring.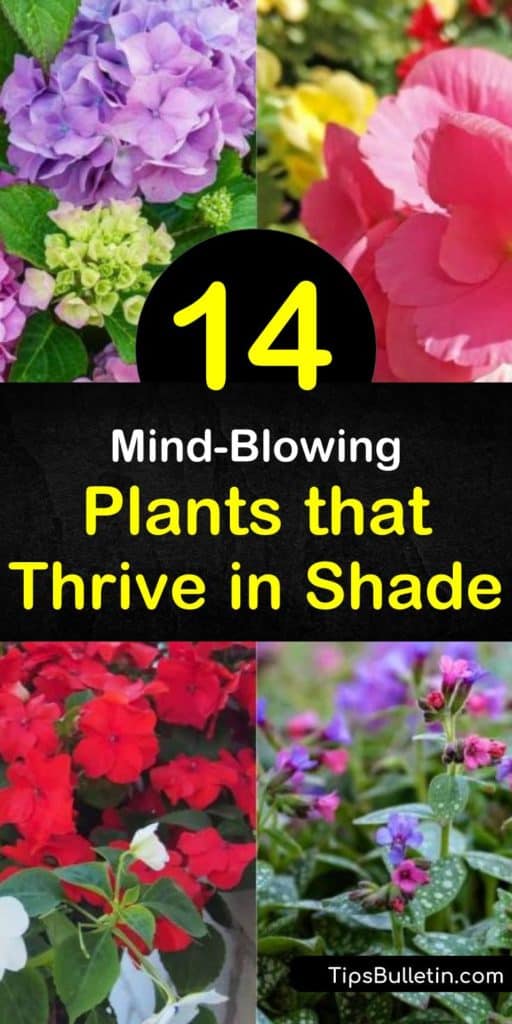 Thank you for reading our best plant ideas for creating the perfect shade garden. If you found any of our suggestions for shade-loving plants useful, please share our shade plant tips and ideas on Facebook and Pinterest so others can select the best plants for shade, too.