Whether you're brand new to vermicomposting, or want to upgrade your system, choosing the best worms for composting is crucial. Though many people use red worms for composting, there are other types of composting worms to consider to ensure your worms suit your individual preferences and your composter.
Vermicomposting is a unique composting method, often known as worm farming or worm composting. Worm farmers use worms to break organic matter into finished compost in a controlled environment. Composting with worms is faster and more effective than other methods and is perfect for small spaces and indoor composting up to larger systems.
The right worms guarantee your compost bin remains balanced, breaks down organic material efficiently, and is easy to care for. The wrong worms may result in a backlog of waste, slow compost production, and multiple troubleshooting issues in the worm farm. Explore popular ideas like red worms, tiger worms, and blue worms, and find the ideal fit for your family's composter.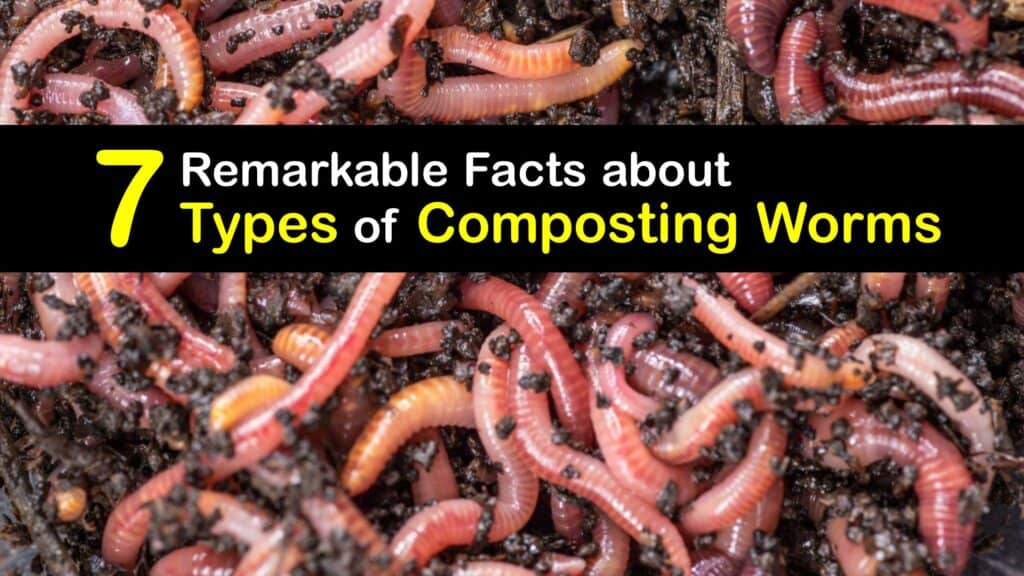 The Types of Composting Worms
Your compost worms are a critical component of your worm farm. Knowing the best worms for composting helps your worm bin function correctly, just like when you follow proper ways to make pig manure compost. Using red worms for composting is common, yet other types of composting worms may be a better fit.
Each unique type of worm has slightly different qualities, care requirements, and availability. When you are vermicomposting, you usually don't need an organic DIY compost starter. Learn about the variety of worms to use in your compost bin and decide which works adequately for your composter.
What Are Vermicomposting Worms?
Unlike the times when you are making compost from sheep manure or chickens and pigs, vermicomposting uses worms to aid in composting or converting food waste and organic matter into valuable finished compost. Not just any worms work to make compost.
The worms in a composter are responsible for aiding in the deterioration of large volumes of organic waste to create compost. Procuring suitable worms for your bin is critical to maintaining a functional and practical worm farm, whether you make a small indoor compost box or have one outside.
How to Select the Best Worms for Composting
It's essential to consider the goals and conditions of the environment in worm farming to know what worms are good for composting. Purchase a variety of worm that favors a composting climate rather than regular plain soil to ensure they thrive in your bins.
While the number of worms you require is dictated by the amount of organic material you plan to compost, the species of worms is influenced by several factors.
Some worms are easier to care for, with a greater heat or cold resistance to suit differing climates.
Try Red Wigglers for Composting
The Eisenia fetida, or red wiggler worm, is relied on by many families to process their organic matter. Called the tiger worm, or manure worms, red wiggler worms are climate-hardy and uncomplicated to raise.
The red wiggler is a popular and accessible composting worm in Canada and the United States. It is shorter and less muscular than most epigeic worms, with a yellow colored tail and body banding.
The red wiggler is the best option for vermicomposters since it reproduces fast, thrives in a broad temperature range between 55-95°F, and costs less to buy than other species. Figure on getting about 1000 worms per pound when ordering red wigglers from worm vendors.
Using Red Worms for Composting Is a Popular Choice
The red worm, or Lumbricus rubellus, is one of the most widely used compost worms. Red worms are similar to the red wiggler in size, diet and enclosure preferences, and suitability for composting. This handy worm prefers a composting environment and has a high capacity for converting organic matter into compost.
The redworm is easy to keep and care for and is almost as hardy as the red wiggler. Many worm sellers in the US have these worms; if they are available locally, there's no reason to hesitate to use them for your vermicomposting bin.
Can You Use Blue Worms or Others as Composting Worms?
If you're seeking a composting worm other than the red wiggler or red worm, check out the Indian blue, and African nightcrawler. The Indian blue or Malaysian blue worm is slender and much quicker than the other common worm farming worms.
Though able to process organic material to generate compost, this worm hails from a tropical climate; it's incredibly vulnerable to the cold and inappropriate for the weather in much of North America.
The African nightcrawler works in some situations and shouldn't be discounted if it's the only option for your worm farm. These worms don't tolerate extreme cold or handling well and demand a stable and undisturbed habitat to remain healthy and active.
Although they need more accommodations, African nightcrawlers are adept at generating compost, and farmers who meet their needs have great success with them.
Setting up Your Worm Composter
If you're ready to tell your friends, "Worms eat my garbage," it's time to set up your worm factory. Purchase a worm farm with everything you need, or make a worm bed with a few affordable supplies.
Construct your worm farm according to specifications from the supplier for your particular worms. Generally, the substrate should always be kept moist, and the bins must have holes to allow airflow. Be sure to cover the holes in the screening to avoid pests entering and reproducing in your composter.
For a simple solution, purchase a kit like the Hungry Bin vermicomposter or the Urban Worm Bag. If you notice fruit flies in your composter, ensure your bedding material isn't too wet, take better care to bury food scraps, and avoid overfeeding your worms.
Benefits of Worm Compost
A worm composting bin provides you with finished compost, worm castings, and worm tea. As they all have different applications, learn the difference between worm castings vs compost here. These products are nutrient-dense and enrich the soil for your garden or potted plants.
The fertilizer from your vermicomposter is natural, organic, and contains no toxic compounds. This nourishing plant food is safe for pollinators and won't harm your pets and family or leach chemicals into your fruit and vegetables.
Having a vermicompost bin in your home helps you reduce the number of food scraps you send to landfill and cuts down on food waste by converting it into other beneficial substances. Crafting your own compost is a solid step toward becoming self-sufficient and achieving a low or zero waste footprint.
If you're interested in maintaining a compost worm farm to turn your organic waste into compost, use a reputable worm retailer like Uncle Jim to purchase your worms.
Compared to traditional composting, worm bins break down food scraps faster to produce more compost each year, though in some cases, they require a little extra care to keep the worms alive.
Obtaining the perfect worms for your worm farm makes composting more straightforward and efficient. Purchase worms to suit your bin, composting demands, and climate, and care for them according to the supplier's instructions to ensure they thrive.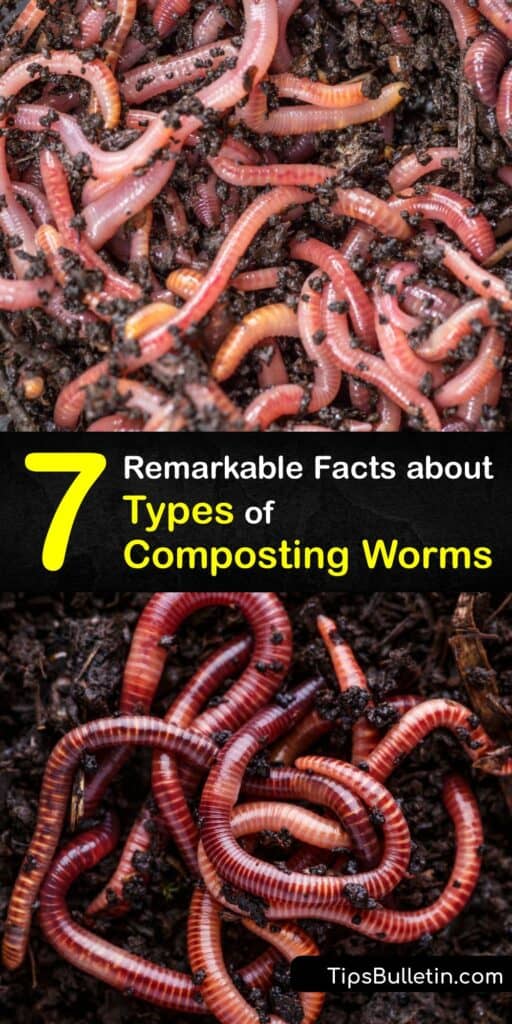 If you loved this article on the best worms for composting, please share this brilliant information on using red worms for composting with your friends and family on Pinterest and Facebook.