Whether you refer to it as bok choy, pak choi, or bok choi, these Asian vegetables are absolutely delicious and fast growers that many of us love to grow in the garden. While every vegetable has its fair share of issues, there are some common bok choy problems that you'll have to keep a watchful eye on.
Seeing black spots on bok choy isn't a good sign but some common bugs in bok choy gardens are relatively easy to take care of. Either way, keep your Chinese cabbage plants as healthy as possible.
Bok choy is also called Brassica rapa subsp. Chinensis. As part of the brassica plant family, it is related to Napa cabbage, chard, and turnip plants. We love to put it in a stir-fry or hot brothy soup, but there are many delicious ways to use this vegetable so long as it makes it to the end of the growing season without any issues.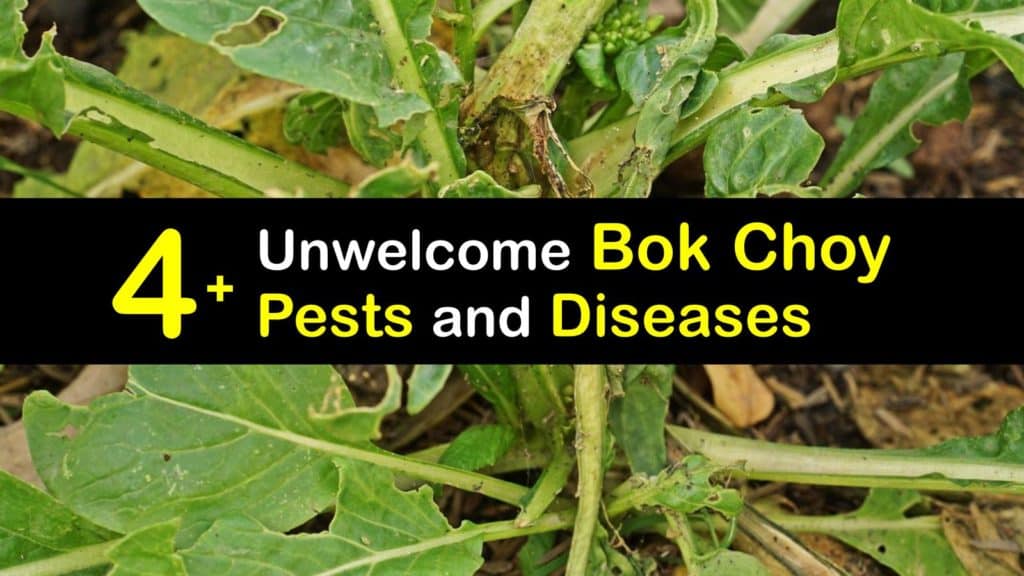 How to Grow Bok Choy
Before you even touch a speck of soil or start to regrow bok choy from stem ends, consider working only with bok choy plants that are known for being resistant varieties to certain pests and diseases. These cultivars are more likely to thrive in your garden beds and stay fresh up until bolting begins.
Some of our favorite bok choy types are Purple Lady, Shanghai Green, Prize Choy, and Joi Choi. The cultivar you choose may also play a role in when you sow seeds, start transplanting young plants and harvest the green leaves.
In general, bok choy problems occur when there is too much hot weather. Most people prefer to plant this leafy green in the early spring after the last frost or as long as there is still cold weather.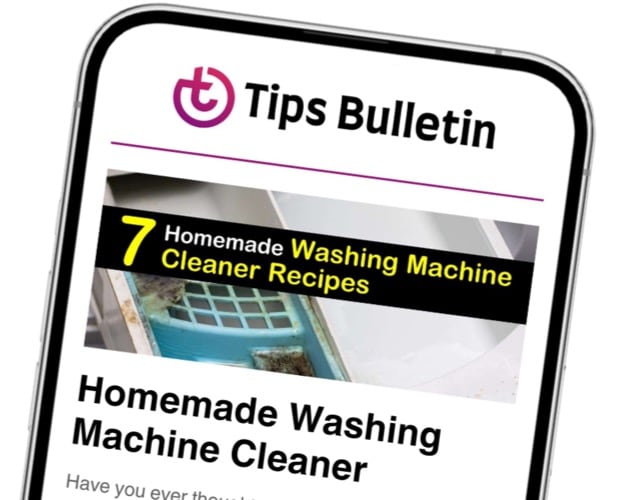 Finally, an email that Transforms Your Home.
Get the latest home and garden tips from our experts, delivered straight to your inbox.
The outer leaves are ready to harvest throughout the summer, with the rest of the bok choy leaves are harvested in the late summer. These are cool-season plants, and even germination relies on cool weather for these plants to be successful, tender, and tasty.
The green leaves of bok choy plants prefer full sun or partial shade, especially if you live where the summer is hot. They thrive in a soil pH between 6.0 and 7.5. The ground should be fertile and well-draining.
Space each plant with at least 8 inches of spacing between plants and 24 inches between the rows. Only water the bok choy plants when the earth is dry to deter pests and diseases from forming.
Mulch around your beds to conserve moisture and keep the area cool. Weed regularly to keep them from competing for resources. Now that you understand how to grow these plants, it's time to discover what causes black spots on bok choy.
Common Bok Choy Problems
There are quite a few diseases and infestations that could occur while you grow bok choy plants. The key is to check your vegetable garden regularly and put methods in place to keep them from coming back.
Bugs in Bok Choy
It isn't uncommon to find lots of bugs in bok choy plants. Some of the most common bugs attracted to these leafy greens are aphids, cabbage maggots, flea beetles, cabbageworm larvae, cabbage loopers, cutworms, whiteflies, slugs, and vegetable weevers.
The good thing about a bug infestation is that it is one of the most manageable problems. If you see brown spots on bok choy plants, find woolly aphid larvae, or spot the bugs themselves near the petioles or undersides of the leaves, remove them as soon as possible by hand or with a steady stream of hose water. Kill cabbage worms promptly to keep them from attacking other plants.
Protect your plants from the beginning of the season with floating row covers. Spray your plants with insecticides or neem oil to keep them from returning.
Common Bok Choy Diseases
Aside from bugs, there are also a handful of diseases that form from bacteria and fungi. The most likely diseases to arise when growing bok choy plants are Alternaria leaf spot, downy mildew, mosaic virus, and soft rot.
The good news is that many of these problems are avoidable when you allow plenty of air circulation between plants and avoid overwatering them. Unfortunately, too much moisture enables bacteria to grow and take over your entire veggie garden. Thankfully, treating these issues is simple when you create homemade fungicides.
Mix the baking soda and tap water in a garden sprayer. Spray your plants about once per week with the baking soda solution. Make sure to cover all surfaces to keep any diseases from infecting your plants.
Finding Black Spots on Bok Choy
If you find black spots on bok choy plants, it isn't a good sign. You are likely dealing with clubroot, which is a particularly nasty problem because it can last in the soil for seven to ten years.
The only way to avoid clubroot is to practice crop rotation. Never grow brassica plants in the same area that other brassica plants grew the previous year.
Signs of clubfoot include enlarged and deformed roots, stunted growth, swollen roots, and a rotten aroma. Clubroot isn't always visible from above ground. If you catch it, remove all of the bok choy plants immediately and do not plant brassica plants there again.
Common Mistakes Gardeners Make
You already learned how overwatering your crops could welcome some nasty diseases to your garden. However, there are other issues to avoid. Always perform a soil test to ensure that your beds have the appropriate nutrition for your crops.
Do not over fertilize the area. Like how you don't want to overwater, don't want to underwater them and create a drought either.
Practice companion planting so you know what to grow with bok choy to deter pests and enrich the soil.
Herbicide Damage
Herbicide plant damage occurs when a plant unintentionally comes in contact with chemicals. This issue is often not on purpose, and the problems usually mimic other common symptoms that we see.
Problems most often appear right after a new plant starts to germinate, but it happens to mature plants as well. Signs of injury include twisted leaves, narrow fresh leaves, and cupped foliage. To prevent further damage, prune the affected leaves and water the plant thoroughly to dilute the chemicals.
Bok choy plants are crisp and delicious when they've been cared for throughout the entire growing season. Unfortunately, we don't always have complete environmental control over what happens in outdoor beds, and we are sometimes left to deal with the consequences.
As long as you know what to look out for, you should be able to care for these plants the best way possible.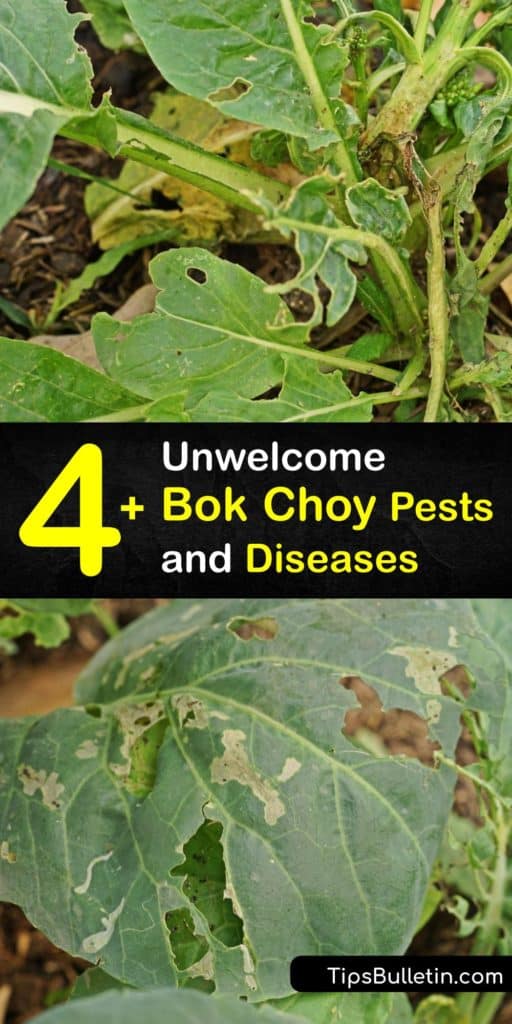 If learning about some of the most common bok choy problems saves your leafy vegetables, share these common bugs in bok choy plants on Facebook and Pinterest.