Many people wonder, "Can you compost meat?" Surprisingly, composting meat is possible and provides a viable alternative to disposal. Composting is often associated with kitchen scraps such as veggie peels, fruit leftovers, yard trimmings, and grass clippings. However, it's vital to understand how to compost meat correctly.
As meat is an animal product, it is more likely to harbor harmful bacteria, create a foul odor, and attract unwanted pests to your compost pile when not handled appropriately. Disposing of meat in the trash bin also causes these issues, contributing to food waste in landfills.
Composting allows waste meat to be used to make a new product. Meat is nutrient-dense, so it has lots of nutrition to offer your finished compost. Composting meat is convenient; paper towels and paper packaging that contact the meat may be composted with it to cut down on separation time and paper waste. Boost the quality of finished compost by adding meat scraps to the pile rather than throwing them in the trash.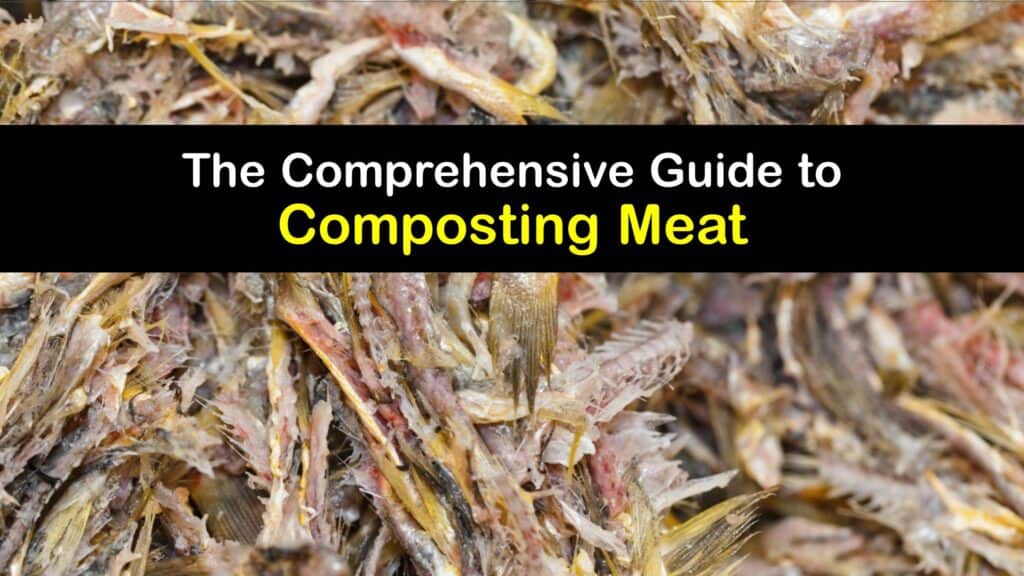 How I Compost Meat at Home
Can you compost meat? Composting meat is a clever way to reduce food waste and produce finished compost for your houseplants or garden beds. While some people advise against composting meat, it's a viable option to dispose of waste animal products when done carefully.
Meat scraps make your trash can smell horrible as they decompose – this decomposition process attracts flies, other insects, and unwanted pests. Composting eliminates the odor of rotting meat and turns this kitchen waste into a product to reuse rather than discard.
Less smell means fewer insects and pests around your home, making it worth composting your meat scraps rather than throwing them away.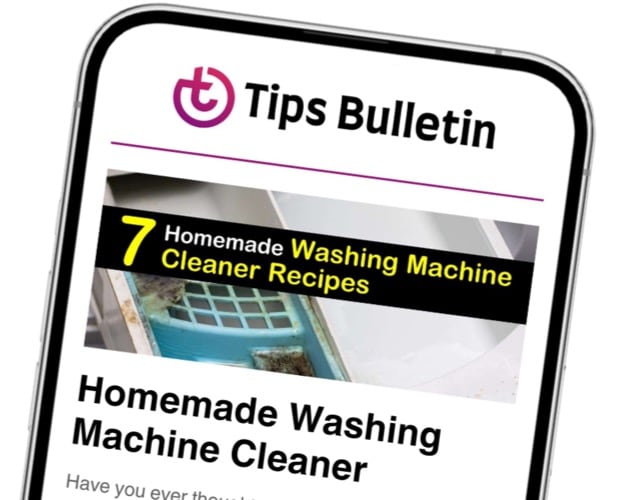 Finally, an email that Transforms Your Home.
Get the latest home and garden tips from our experts, delivered straight to your inbox.
Can I Compost Meat?
Can meat be composted? The answer is yes. Most people associate composting with yard debris and fruit and vegetable scraps. Organic waste, such as chicken bones and vegetable scraps are beneficial for your compost bin. You can also add bread to your home compost bin as long as it is added correctly.
Using only compostable bags ensures the organic matter inside breaks down. Place food soiled paper such as a paper bag or paper towel into your compost bin with your meat.
Is meat good for compost? Meat is loaded with valuable nutrients. When leftover meat from your kitchen is included in the compost heap, these nutrients become part of your finished compost, providing extra food for your plants and enriching the soil.
Meat fibers disintegrate faster in the compost pile than in the landfill. A well-cared-for compost bin breaks down most meat within six or seven months.
What Is Composting?
Before you put meat in compost, it's essential to understand the composting process. Composting is an organics recycling method using aerobic bacteria and anaerobic bacteria to break down solid waste into finished compost.
Compostable items are separated into green and brown categories; many people keep a brown and green cart to add these items to until they move them to the compost pile.
Green materials are high in nitrogen. Examples include food scraps, cooked food, and egg shells. Brown materials such as shredded paper and dead yard trimmings are high in carbon. Mix green and brown matter in a ratio of one part green to three parts brown to foster an ideal environment for decomposition.
Common Concerns When I Include Meat in Compost
Despite being a good source of nutrients, meat is only appropriate for composting with the proper techniques. Many homeowners worry that adding meat to the compost pile creates a foul odor, attracts unwanted pests and wildlife, or makes their finished compost unsafe. Learn more about items that should not be composted or used with other organic material.
No odor is created when meat is adequately incorporated into your compost pile or bin, so no unwanted visitors are attracted to your yard. While animal products are prone to more bacteria growth than other compostables like vegetable peels, the high temperatures inside a functioning composter ensure unhelpful microorganisms are destroyed, and your finished compost is safe to use.
By enclosing meat scraps deep inside your compost heap, you ensure they're exposed to high enough temperatures to decompose them without an unpleasant stench. The absence of odor means no unwanted pests are lured to your yard, and you can enjoy your outside spaces without the smell of rotting meat or a dirty trash bin.
My
Methods for Composting Meat
Meat is not a brown or green material for composting. It's acceptable to put meat in the composter in small quantities. Adding too much meat at once may imbalance your system, causing decomposition to slow or cease entirely.
Chop meat scraps into smaller pieces to help them break down and bury them in the middle of the pile where it's warmest and most secure from potential pests. Depending on the space available, there are several ways to compost meat and how much organic waste you plan to break down into compost.
Compost piles and bins are typically used outdoors for families with large amounts of organic waste and ample yard. Compost tumblers come in many sizes, from countertop models to be used indoors to slightly larger ones for a balcony or patio and full-size ones for the yard.
Vermicomposting requires a worm bin with worms and a supportive environment where they break down organic matter. Worm bins work well indoors and out and process waste faster than other composting methods. Consider your space and how much organic material you usually generate when setting up a home composting system.
Benefits of Composting My Meat Scraps
Composting is a convenient way to get rid of yard waste and kitchen scraps like cooked meat. Traditionally, meat scraps are thrown in the garbage, where they rot, harbor harmful microorganisms, and emit a horrible stench that attracts scavengers to your property.
Composting meat, rather than throwing it in the green bin, reduces food waste by turning it into a new product, and it prevents sanitation issues. When you enrich your compost pile by adding high-nutrient items such as meat, you increase the nutritional value of your finished compost, raising its quality.
Meat compost offers more to potting or native soil and gives your plants the support they need to thrive. Compost feeds your plants and improves the soil's structure, creating more air spaces and assisting with water retention to help keep your plants hydrated, healthy, and more resistant to fungal disease.
Composting is the ideal solution to break down organic material like meat waste and other food scrap items, as well as grass clippings and yard trimmings, to craft a helpful product. Learning how to compost meat gives homeowners a simple way to reuse meat waste rather than sending it to a landfill.
Meat makes your trash can smell and creates a target for unwanted pests. Proper composting removes odor and decreases the likelihood of unwanted visitors trying to eat your meat scraps. Whether you keep houseplants or an outdoor garden, making compost with meat is a smart way to feed your plants while reducing food waste.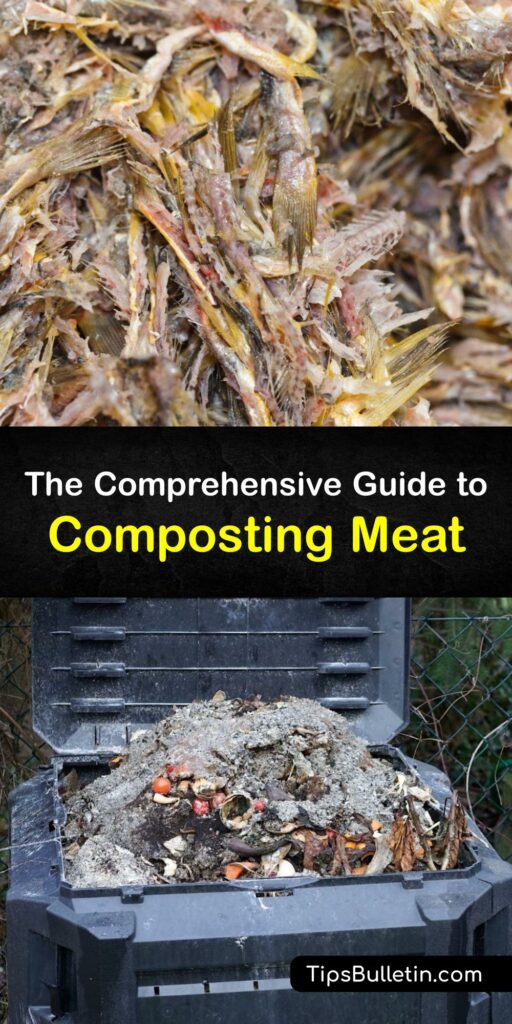 If you loved this article answering, "Can you compost meat?" please share these brilliant tips on composting meat with your friends and family on Pinterest and Facebook.