Tea bags are small sealed packages of natural ingredients, usually dried herbs or dehydrated fruits, in addition to tea. The tea bags contain various health benefits and are rich in nutrients. However, can you compost tea bags for your garden once the tea is gone?
Composing involves adding organic materials to a compost bin or pile to allow it to break down into rich fertilizer. Creating compost involves balancing green and brown materials in your compost pile.
Branches, leaves, garden waste, and grass clippings come to mind when thinking about ordinary organic matter for compost heaps. Compostable food from your kitchen like coffee grounds, fruit peels, and vegetable scraps are perfect green compost materials because they add nitrogen to your compost. Teabags also add nitrogen if decomposed properly in the compost bin. Continue reading for tips on including tea bags in your compost to benefit your garden.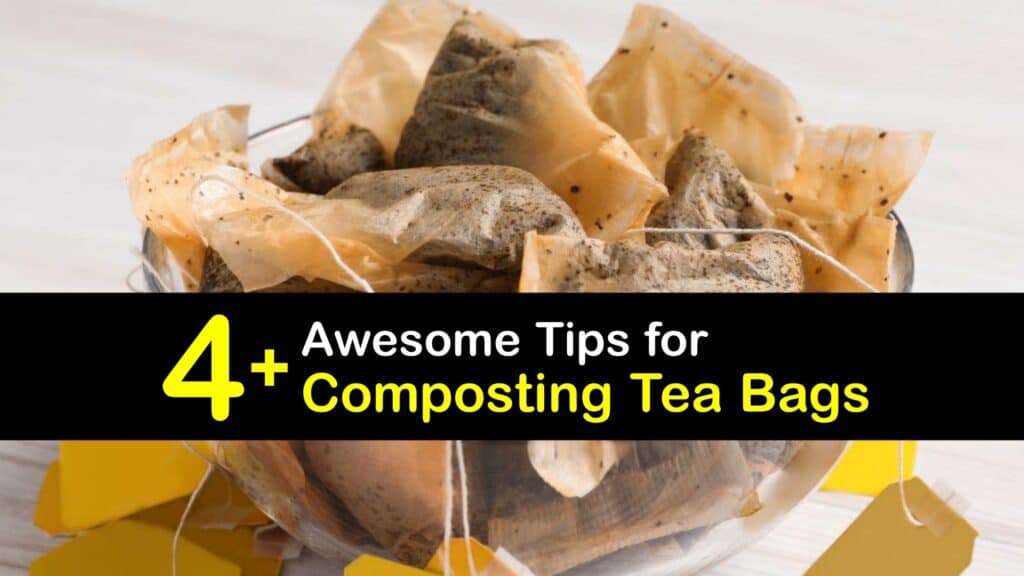 Composting Tea

Packets

Although loose leaf tea leaves are completely organic and perfect for use in compost piles, not every teabag is compostable. Knowing if the bag uses biodegradable material or contains materials like plastic before you compost tea bags is essential.
Can You Reuse aTea Bag?
Figuring out how to put tea bags in compost piles isn't as simple as dumping loose tea leaves into the compost. Composting tea bags requires knowing the type of bag your tea brand uses. Most companies use compostable tea bags made from paper; however, some contain string, staples, or a small amount of adhesive to seal the bag to retain freshness.
Lipton, a popular tea brand, uses strings to close the tea bag. Lipton tea bags with strings are compostable after brewing your tea. Paper tea bags or loose tea sachets that only use paper are ideal for composting.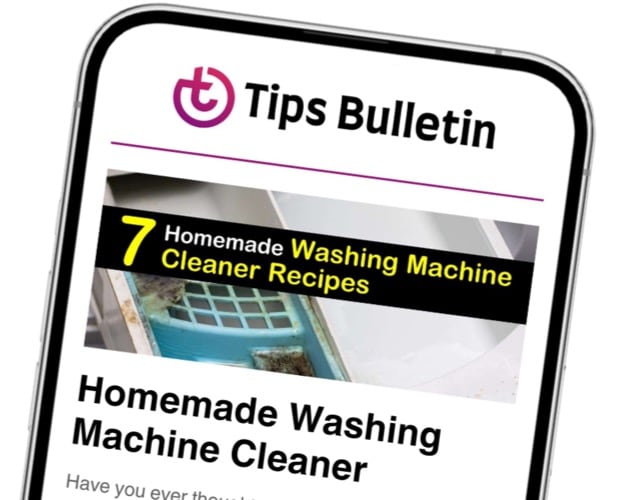 Finally, an email that Transforms Your Home.
Get the latest home and garden tips from our experts, delivered straight to your inbox.
Other companies use an oil based plastic bag in the shape of a pyramid to contain the loose tea leaf. These pyramid bags are not compostable and should be recycled instead.
Composting a Tea Bag
Brew tea as usual. When finished with the tea bag, set it aside to cool. Add the entire bag to the bucket if you have a compost bin in your kitchen and the bag is compostable.
To avoid drawing rodents to your compost, focus on gathering non-processed food items. Avoid adding dairy, cooked leftovers, and fatty foods.
Use scissors to remove non-compostable materials from tea bags before adding them to your compost if you need to know how to compost tea bags of this type. If you're unsure if a bag is safe to add to your compost, open the bag and empty the tea leaves directly into your compost bucket.
Another paper product that can be composted with food and tea bags is shredded paper. Adding shredded paper to compost can help with the smell by introducing a neutral item.
Why You Should Save Your Tea Bag
Although it is possible to compost biodegradable tea bags, are tea bags good for compost? After brewing a cup of green tea, many nutrients in the tea leaves leach into your cup through the hot water during the steeping process. However, the leftover leaves still retain many essential nutrients.
Tea leaves are a natural resource of essential plant nutrients like nitrogen, phosphorus, and potassium. Although processed paper is not a rich source of nutrients for the compost pile, it is a brown compost material that adds carbon.
Benefits of Composting Tea Bags
Adding tea leaves and bags to your compost adds the three essential nutrients to your compost that plants need for healthy growth. The nitrogen in tea leaves also helps balance any carbon-based compost materials you add to the compost bin.
Adding used tea leaves to your compost boosts oxygen levels. If you use earthworms in your compost, the added oxygen creates an inviting environment for worms. Damp tea bags add moisture to the compost pile.
The Tea Bag

and Industrial Composting

Although many companies use eco-friendly materials to create their tea bags, not all decompose the same way. Yorkshire Tea uses biodegradable and natural plant-based materials to seal the tea bags, but the materials used in their bags are unsuitable for home composting.

While the tea leaves inside are fine to add to the compost bin, toss bags into your food or garden waste bin. To use these tea bags for composting, give them to an industrial composting program.

These programs collect compost from homes, parks, and restaurants and provide them to large-scale composting sites. These sites handle high volumes of organic waste before selling the compost to farms to amend garden soil.
Start Composting Paper Tea Packets
Successful compost begins with a good foundation and the proper green and brown compost materials ratio. A good balance of compost materials is one-third green material and two-thirds brown materials.
To start building your compost, follow this easy method to start a compost bin. To start, make a base layer of straw or twigs. Use these materials to build your compost pile up a few inches to help drain compost moisture.
As your compost gains height, alternate between green and brown compost materials to maintain balance. Once you add nitrogen-based materials to the compost, it begins the decomposition process. As the microorganisms and bacteria break down the organic matter, monitor the moisture of your compost as your regularly turn your compost over.
Because tea leaves provide balanced nutrients, they are ideal for adding to a compost pile for any plant in your garden. Note the manufacturing materials used in your tea bags to ensure you don't add something harmful to your compost that will negatively affect your garden.
Can tea bags be composted? Yes, and not only is it possible to compost tea bags, but your garden will thank you. The essential nutrients in herbal teas break down over time thanks to the microscopic organisms in your compost. These nutrients help feed your plants once you add the compost to your garden.
We hope our article helped answer questions like, "Can you compost tea bags" and that you'll share our advice on how to compost tea bags with your fellow composting friends on Facebook and Pinterest.