Coconut milk is all the rage these days, whether you have a favorite Thai chicken curry recipe or prefer it as a substitute for dairy milk. This versatile liquid adds a rich body and flavor to soups and stews and is easier to store than other dairy products. But, how long does it last, and can you freeze coconut milk to prolong its shelf-life?
Since we all know that we don't milk coconuts, what is coconut milk, exactly? Unlike coconut water, milk results from shredding and pureeing the flesh with water, where it is then strained into liquid form.
There are two types, fresh and canned. Canned milk is useful for cooking and baking, while cartons of milk are useful for coffee, smoothies, and cereal.
Like almond milk and soy milk, fresh coconut cream and milk are lactose-free and a popular choice among vegans but are higher in fat and calories.
Unfortunately, even though coconut milk is non-dairy, it does have an expiration date, whether it sits in a can in your pantry or is fresh in the refrigerator. So, the next best option is to freeze it.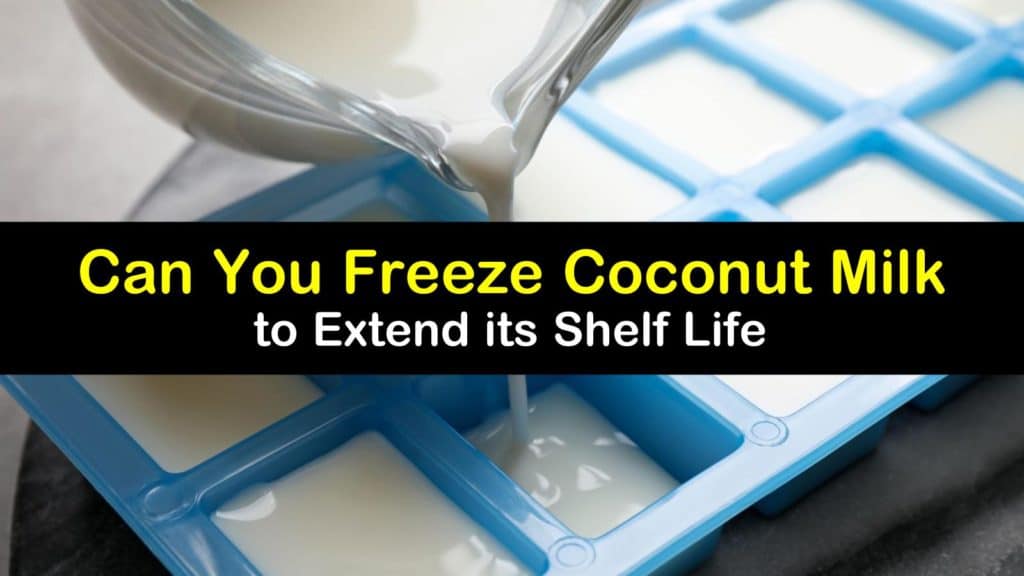 Ways to Store and Freeze Coconut Milk
There is half a can of coconut milk left after making your favorite dish, so now what? And, what if you simply cannot drink an entire carton of milk before it spoils? How long can milk stay out before it spoils?
The freezer is a common place for food preservation, and freezing coconut milk is easier than you think. The pantry and refrigerator are ideal places to store coconut milk, but it has a limited shelf life.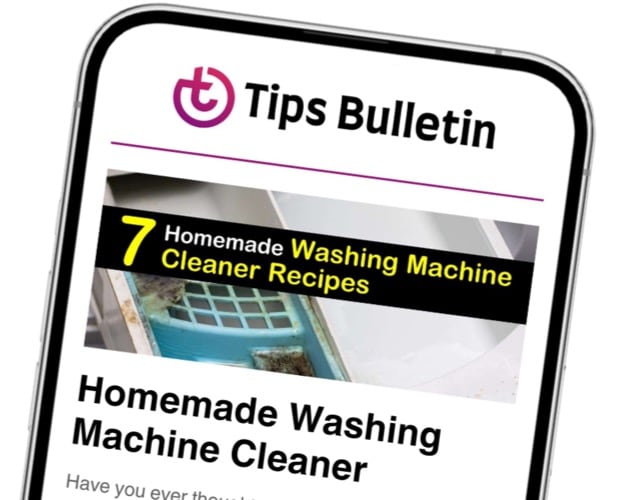 Finally, an email that Transforms Your Home.
Get the latest home and garden tips from our experts, delivered straight to your inbox.
Freezing is necessary to prevent leftover coconut milk from going to waste. We'll show you how to freeze coconut milk from a can and carton in a few simple steps. Other nut milks freeze, too.
Refrigerating and Freezing Coconut Milk
Can I freeze coconut milk? Yes, this milk type is safe to freeze. However, it's better to refrigerate coconut milk after opening it since it loses its smooth texture after thawing.
If you plan to use coconut milk within a couple of days, we recommend keeping it in the fridge.
To store canned coconut milk after opening it, cover the can tightly with plastic wrap or aluminum foil and set it on the back shelf of the refrigerator where the temperatures are coldest.
If you'd rather not store it in the can, pour the milk into an airtight container, seal the lid, and put it in the fridge. How long does coconut milk last? Doing this keeps it fresh for four to six days.
Refrigerating a carton of coconut milk is even easier. Keep it on the shelf rather than the refrigerator door, where the temperatures often fluctuate. How long does coconut milk last after opening it? Open milk lasts up to ten days and up to one month after the package's date if you don't open it.
If you are concerned about whether the milk is spoiled after a few days, use your senses. Bad coconut milk doesn't look quite the same as fresh, and it has an off odor and taste.
How to Freeze Coconut Milk
Knowing how to freeze coconut milk is useful if you cannot use up your leftover milk soon enough. The best way to freeze coconut milk is to make frozen cubes. However, there are two ways to freeze your leftovers, depending on your preference.
Pour the coconut milk into an airtight container, leaving a half-inch headspace to allow for expansion during the freezing process. Place it in the freezer and use it within about three months.
To make frozen cubes, pour the liquid into an ice cube tray and set it on the freezer shelf until they are frozen solid.
Pop the cubes out of the tray and place them into a freezer bag. Try to press out all of the air before sealing it shut and placing it back in the freezer.
Can You Freeze Coconut Milk?
Just about everything is easy to freeze, but that doesn't mean you should do it. However, there are times that freezing is necessary to prevent food spoilage and waste.
Can you freeze milk? You can freeze almost any food but sometimes it doesn't come out of the freezing looking or tasting the same.
Is it Easy to Thaw?
While the texture changes during the freezing process due to separation, there are ways to refresh coconut milk after defrosting it. Here is how to thaw frozen coconut milk and prepare it for use.
To defrost frozen milk, take it out of the freezer and set it in the fridge overnight. If you need it thawed faster at room temperature, set the freezer bag or container in a large bowl of lukewarm water until it thaws.
If the water gets cold before it's done thawing, refresh it with lukewarm water as needed. The microwave is also an ideal place to thaw milk quickly.
Set the container in the microwave and use the defrost setting for 15 seconds. Stir the liquid and repeat as necessary until the milk thaws.
After thawing, the defrosted coconut milk looks undesirable with an uneven texture. This is due to the proteins and fat separating from the liquid. To remedy this, pour the milk into a large bowl and blend it with a hand mixer for about half a minute.
How long is coconut milk good for after freezing it? It's best to use thawed coconut milk right after defrosting it, and it is most useful for cooking in curries, soups, and other recipes. If you've had enough Indian and Thai dishes, try using the leftover milk to make pancakes or waffles.
It's not common to use a whole can of coconut milk, but what is the best way to store the remaining liquid?
Fortunately, freezing leftovers is easier than you think, and frozen coconut milk cubes are handy for tossing into smoothies and adding to your favorite Thai dish.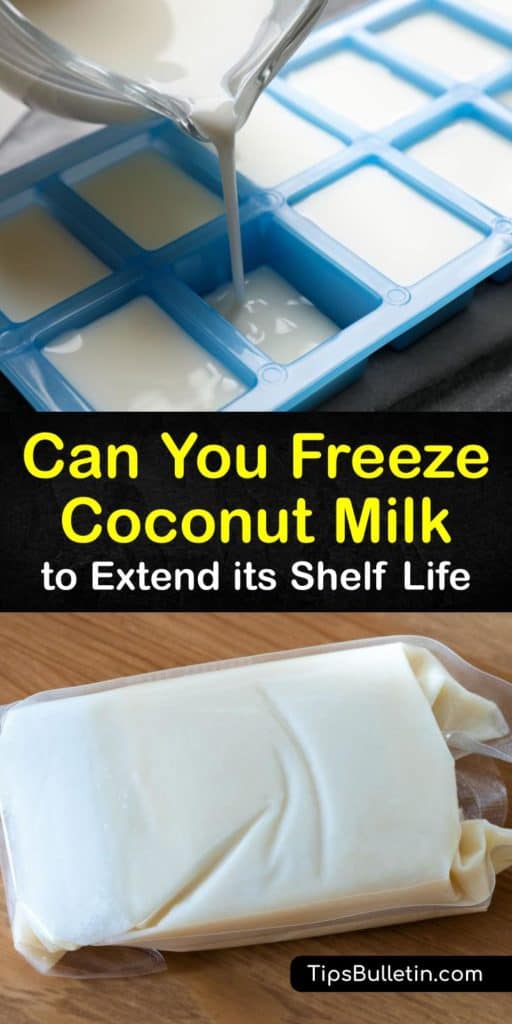 Can you freeze coconut milk is a common question since most recipes don't call for using the entire can. So, why not share our ways to store coconut milk with your family and friends on Facebook and Pinterest, so they don't waste leftover coconut milk?