Many people wonder about the possibility of canning cabbage. If you do any research on how to can cabbage you may notice neither the National Center for Home Food Preservation, the USDA, or any other reputable sources include instructions on canning cabbage with a pressure canner.
You won't even find any pressure canning recipes that include cabbage as an ingredient. When the USDA was researching canning various foods, cabbage was not one they looked into, namely due to quality issues.
The National Center for Home Food Preservation believes canning cabbage intensifies the flavor and causes discoloration. These quality issues confirm why nobody recommends canning it, plus there are no valid process times as it is denser and more rigid than other greens.
These properties force us to guess on processing times, and with low acid foods, guessing is not acceptable because of the risk of botulism.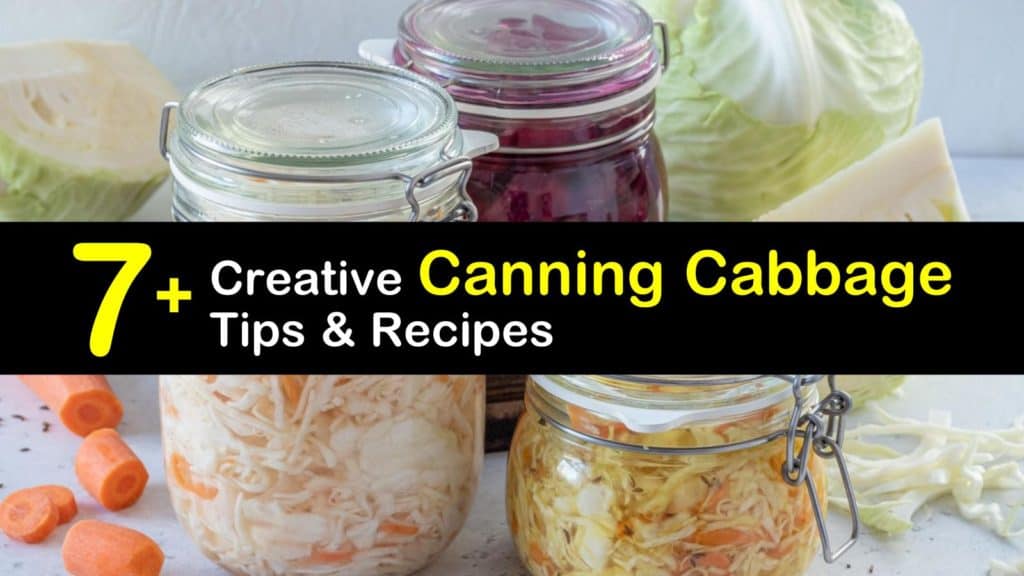 Creative Canning Cabbage Recipes and Ideas
Previously, Ball offered canning cabbage recipes for homemakers. These recipes changed significantly over the years.
Ball eliminated all of them in 1977, leading people to wonder, "Does cabbage freeze well?" The answer is yes, but there are many other methods to try to preserve it instead.
The process for canning cabbage is different than that for canning stewed tomatoes but you do use some of the same equipment and ingredients.
How to Can Cabbage to Make Sauerkraut
Probably the best way to store cabbage is by making sauerkraut. This fermented veggie is delicious and healthy.
Remove the outer leaves of the cabbage and wash under cold, running water. Shake the cabbage heads to remove any excess. Quarter each cabbage, cut out and discard the cores. Slice it into two millimeter thick slices (thickness of a quarter).
Place the cabbage into a container and sprinkle it with the pickling salt. Cover it and allow it to sit untouched for one hour. Crush the cabbage until there is enough liquid extracted to cover almost all the cabbage.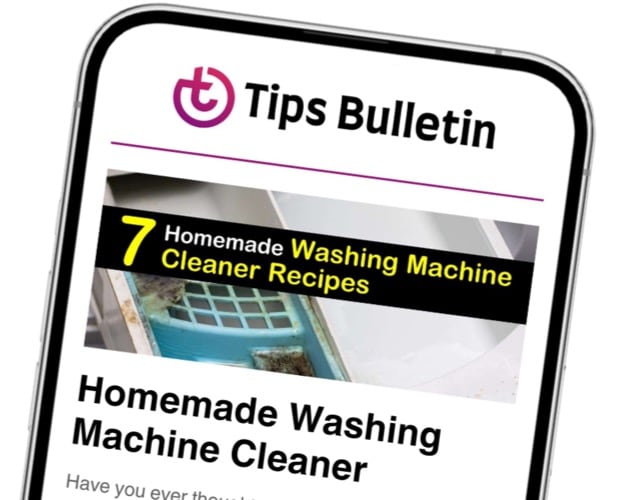 Finally, an email that Transforms Your Home.
Get the latest home and garden tips from our experts, delivered straight to your inbox.
Use a weight to submerge the cabbage in the liquid and cover the container with a towel. For weight, use a heavy plate weighted down by a full glass of water or use a freezer bag full of salty water.
Make a brine of four cups of water and 1 ½ tablespoons of pickling salt. Use the brine to top off the liquid in the fermenting container to cover two inches above. Allow it to ferment for three to four weeks. The cabbage becomes translucent when done.
Canning Cabbage to Make American-Style Piccalilli
If you are adding flavor to a dull dinner, give this relish a try. Don't confuse it with the English version, which is a mustard sauce without cabbage.
For this method for storing cabbage, place all vegetables inside a large pot or a bowl. Sprinkle the pickling salt over the vegetables and gently stir to mix in. Cover and place inside the fridge overnight. If desired, stir the salted vegetables a few times throughout.
Drain and rinse the vegetables. In a large pot, add all ingredients from the cider vinegar down. Bring the mixture to a boil and simmer for ten minutes. Pour the vegetables in and bring everything back to a boil.
Allow mixture to simmer until you reach the desired consistency. Pack the relish into hot jars, allowing for ½ inch of headspace. Remove all air bubbles and add more relish if necessary. Clean rims of canning jars, add lids and rings and process in a water bath or a steam canner for ten minutes.
Turn Cabbage into Cabbage Carrot Coleslaw
For those of you with too much cabbage on your hands, one of our best canning cabbage recipes is for a Cabbage Carrot Slaw. Our recipe below makes six 32-ounce jars of slaw, so half or increase it based on how much cabbage you have.
Wash and prepare your vegetables. Chop cabbage into coleslaw-sized slices, shred the carrots, and dice the onions. Mix all of the vegetables and put them aside.
In a large saucepan or soup pot, add water, sugar, mustard seed, vinegar, and celery seed. Bring everything to a boil, remove, and pour over the vegetables. Mix well and then let everything sit for five minutes.
Scoop cabbage carrot slaw mixture into Mason jars, making sure you leave 1/2 inch of space at the top. Remove air bubbles and secure the jars with lids and rings. Process the slaw in a canner for 20 minutes.
Easy Canned Cabbage Sauerkraut
Although canning cabbage is not possible without altering the color and flavor, it is possible to pickle it to make a zesty and appealing spread or side dish.
This easy canned cabbage recipe creates a topping similar to when you can sauerkraut without the fermenting process.
Wash, core, and chop up the heads and place the pieces into six quart-size jars. Bring water to a boil on the stove. While waiting, place one teaspoon of vinegar, salt, and sugar into each jar of cabbage. Pour boiling water into each to cover the cabbage, but leave ½ inch of space at the top.
Remove air bubbles and secure the Mason jars with lids and rings. Place inside the canner, cover with water, and process for 20 minutes after you bring the water to a boil.
Homemade Canned Pickled Cabbage
If you attempt to can cabbage with a pressure cooker, you drastically change the color and the flavor, unlike when pressure canning zucchini. Our favorite canning cabbage recipes require you to pickle your cabbage before you use a pressure canner.
Only use fresh cabbage for this recipe to ensure an excellent final product. Remove the outer leaves, wash, and then quarter each head. Shred the cabbage with a food processor or use a knife.
Layer the cabbage and canning salt in a large bowl and then cover for 24 hours. Pour it into a strainer and rinse with cold water. Continue draining the cabbage on trays lined with paper towels for six hours.
Inside a pot, add mace, sugar, mustard seed, and vinegar. Place the remaining spices inside a spice bag or cheesecloth, tie it closed, and then add it to the mixture. Bring the ingredients to a boil and continue to boil for five minutes before turning off the heat.
Prepare your jars along with lids and bands. Add cabbage and then pour in pickling liquid until completely covered. Leave 1/2 inch at the top. Wipe each rim and then remove all air bubbles. Secure the jar with lids and bands.
Place jars inside the pressure canner and cover with hot water. Close and secure the lid and bring the water to a boil.
Allow the steam to escape from the vent for ten minutes before closing it to allow pressure to build. Process the cabbage filled jars for 20 minutes — store them in a cool and dry location.
Use a similar recipe to can banana peppers from your garden or experiment with other vegetables. You'll end up with a variety of produce that has a wide range of delicious flavors.
Can You Pressure Can Cabbage Soup?
Homemade stock and cabbage soup take time to make; using a crock pot allows you to make the soup without binding you to the kitchen. Feel free to add other veggies, such as green beans and carrots.
Place all ingredients into the crockpot and cook on low until the cabbage is tender. Ladle the vegetables and meat into quart canning jars, only filling halfway. Top off each jar with the hot broth but leave one-inch headspace.
Remove the air bubbles, wipe the rims, and secure canning jars with lids and rings. Process the soup at ten pounds of pressure for a weighted canner or 11 pounds for a dial-gauge canner. Quart jars require 75 minutes of processing time.
Canning Your Own Chow Chow Relish
Chow Chow uses up the last of your garden produce to create a delicious topping. Many find using a food processor speeds up the cooking process.
Use a non-reactive bowl to mix the onion, cabbage, bell peppers, tomato, and salt. Cover it, place inside the fridge and let it chill overnight. Drain off any excess liquid.
Toast celery and mustard seeds in a non-reactive pot for one minute. Add the sugar, vinegar, and spices. Allow the liquid to boil, reduce the heat, and simmer for ten minutes.
Scoop the cabbage mixture into the pot and then add garlic. Stir everything; bring it back to a boil for five minutes. Reduce the heat and simmer for 25 minutes. Take it off the burner and give it time to come to room temperature.
Use a slotted spoon to divide Chow Chow into jars and divide the excess liquid up evenly between the jars. It will stay in the fridge for one month.
Can Unstuffed Cabbage Rolls Instead of Plain Cabbage
While there is no canning method for stuffed cabbage rolls, there are several for unstuffed cabbage rolls. The process is similar for home canning vegetable soups and other stews.
Cook the ground beef in a skillet and drain the fat. Using the same skillet, add a splash of olive oil and then add the onion and cook until it's just tender. Add and cook the garlic for one minute. Add in the remaining ingredients and bring everything to a boil.
Cover it and simmer until cabbage wilts. Fill your pint jars with the mixture, leaving one inch of headspace. Remove all the air bubbles and add more mixture if necessary, to maintain proper headspace.
Use a paper towel damp with vinegar to wipe down the rims and then secure the pint jars with lids and rings until finger tight. Place jars in the pressure canner, secure with its lid, and then bring the water inside to a boil.
Allow the steam to vent out for ten minutes before closing the vent and adding a weighted gauge or pressure regulator. Process them in a boiling water bath at ten pounds of pressure for 75 minutes.
Allow the pressure to release naturally before removing the lid. After ten minutes, remove the jars and allow them to sit overnight before checking them for a proper seal.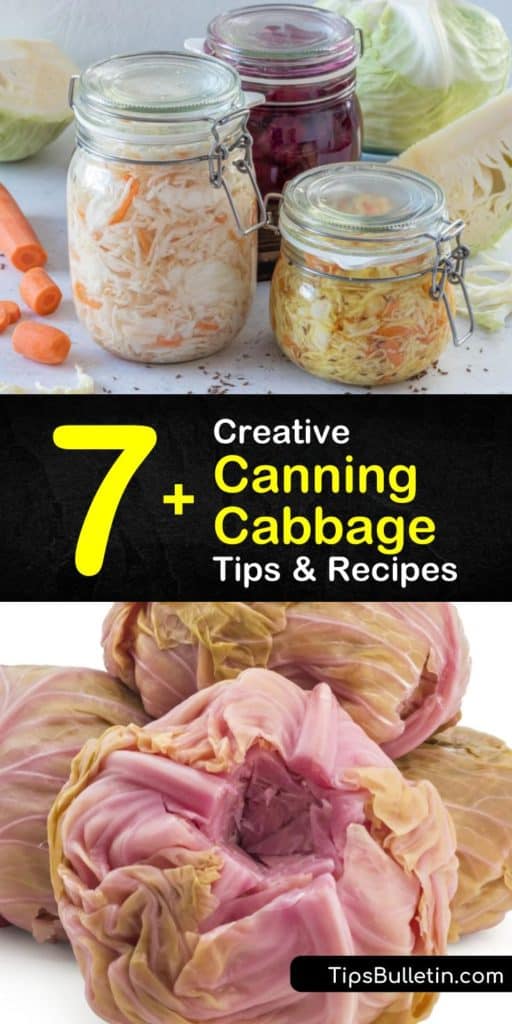 Thank you for reading through our canning cabbage recipes. If you found any of our tips on how to can cabbage helpful, please take the opportunity to share our canning cabbage tips and recipes with others on Facebook and Pinterest.