When comparing fruits, there isn't much visual evidence to support the cantaloupe vs watermelon argument. These fruits belong to the Cucurbitaceae family of gourd plants, although they belong to separate genera. While both are sweet melons, they have very different appearances for their rinds and flesh.
Watermelon belongs to the Citrullus genus, which contains seven species of plants, of which watermelon is the most popular. Cantaloupe (Cucumis melo) belongs to the Cucumis genus with other muskmelons like the honeydew melon.
Watermelons are known for their reddish-pink flesh, which may contain seeds or be seedless. Their smooth rinds make watermelons easily recognizable, whereas cantaloupe has ribbed skins. On the inside, cantaloupe is orange with seeds in the center of the fruit. These fruits enjoy growing in warmer climates and require high temperatures to achieve the desired sweet taste during their growing season.
Are Watermelon and Cantaloupe the Same?
Although watermelon and cantaloupe belong to the same family, they are not the same fruits. If you're wondering if these two melons have the same taste or nutrition value, keep reading to find out the key difference between watermelon and cantaloupe.
What is the Difference Between Watermelon and Cantaloupe?
The most significant difference between watermelon and cantaloupe is their appearance. Watermelon plants grow large oval fruits classified as berries with a hard, smooth rind. Watermelon rinds are usually green with dark green streaks down the rind; however, watermelon varieties vary by appearance.
Orange Crisp watermelon has a lighter rind with orange flesh inside, and Amarillo watermelon has pale yellow flesh. Other varieties of watermelon plants grow round fruits with darker rinds with the signature reddish-pink meat on the interior.
The appearance of the watermelon is the best determining factor for determining if your watermelon is ripe for eating. Melons that are elongated or have a small portion of a webbed pattern on their rind are watery or bland. Watermelons with a white field spot or overly shiny melons have little to no taste or are not ripe.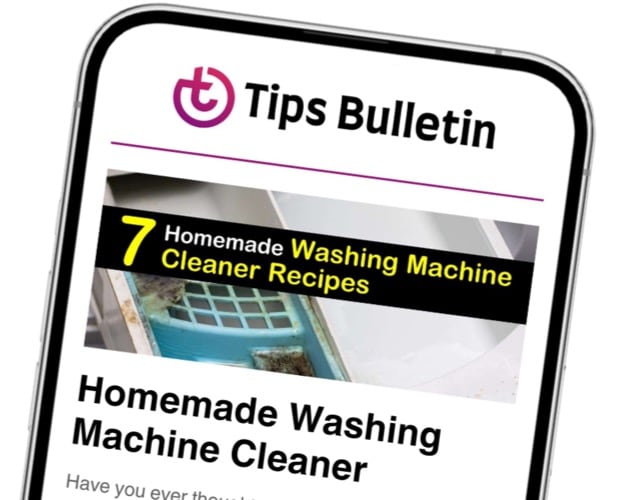 Finally, an email that Transforms Your Home.
Get the latest home and garden tips from our experts, delivered straight to your inbox.
To select the best melons from the different watermelon varieties, look for a watermelon that is uniform in size, dark in color, or with an orange field spot. These melons are ripe, sweet, and full of flavor.
European cantaloupe grows with a light grey ribbed rind with orange flesh. The North American cantaloupe grows a net-like peel with an orange interior.
To find ripe cantaloupe, look for melons with a waxy feel and are heavy compared to their size. The melon is not ripe if you find a cantaloupe with fuzz on its rind. Avoid picking cantaloupe with blemishes or scars.
If you decide to grow your own watermelon and canteloupe, know that you can plant cantaloupe in a 5 gallon bucket if you choose the right variety. The same goes for watermelon. Smaller cultivars do well in containers.
Cantaloupe vs Watermelon in the Kitchen
Because both of these melons are sweet juicy fruits, their flesh makes excellent additions to fruit salads, but these melons are delicious when diced into handheld pieces.
The difference between watermelon and cantaloupe is that watermelons are the sweeter of the two melons. According to the USDA, a slice of watermelon contains 18 grams of sucrose over eight grams of sugar in a cantaloupe slice.
Because cantaloupe isn't as sweet, it is an excellent addition to desserts or when served with ice cream or yogurt. To use your cantaloupe, thoroughly wash the outside before cutting.
Because the outside of the cantaloupe has a net-like texture, it is an ideal breeding ground for bacteria. It is easy to transfer this bacteria inside your fruit when slicing your cantaloupe.
We enjoy the sweet taste of watermelon or when sprinkled with salt and eaten by the slice. Use watermelon in various dishes, including savory meals like tacos and shrimp skewers, or as a drink.
Chop the watermelon into a blender until it turns into liquid. Pour the watermelon juice from the blender into a fine-mesh sieve and then back in. Add lemon juice, sugar, and ice and blend again until smooth. Serve with mint to garnish and fruit slices.
Note: This recipe works best with seedless watermelon.
Is Watermelon or Cantaloupe Better for Your Health?
As melons, watermelon and cantaloupe share similar nutritional values and have high water content. Both fruits are close in caloric values and macronutrient ratios for proteins, carbs, and fat.
Cantaloupe is slightly high in protein but has fewer carbohydrates than watermelon. Although both melons are good sources of dietary fiber, cantaloupe has 125% more fiber than watermelon, giving it the health benefits of helping manage blood sugar.
Cantaloupe is an excellent source of vitamins A and B, including folate. Compared to watermelon, cantaloupe contains 500% more vitamin A than watermelon and more than 300% vitamin C, making cantaloupe beneficial for your immune system.
When comparing minerals, cantaloupe is an excellent source of potassium over watermelon while having a similar amount of calcium. Cantaloupe also bests watermelon in terms of phosphorus, manganese, and magnesium.
Cantaloupe and watermelon are good sources of antioxidants, and cantaloupe is superior in terms of carotenoids like beta-carotene. Watermelon contains lycopene, and cantaloupe does not.
Both melons contain negligible amounts of cholesterol and vitamin D. Watermelon contains an amino acid called citrulline which may help with high blood pressure and heart disease.
How to Store Watermelon and Cantaloupe
If you grow watermelon at home, let it rest at room temperature until it's ripe. If you don't plan on using your watermelon right away and want to store it, place it in the refrigerator uncovered.
Proper storage is paramount to ensure the flavor and texture of your fruit. The way to keep cut watermelon in your fridge is to put watermelon slices in a plastic bag inside the refrigerator for three to four days. If left whole, use your melon within one week.
To freeze watermelon for longer storage, wash and cut watermelon to remove the rind. Slice the melon into cubes and spread them on a pan. Leave your cubes in the freezer until each piece is completely frozen.
Transfer your frozen cubes to a freezer bag and seal, removing as much air as possible. Watermelon lasts for up to eight months in the freezer.
Cantaloupe holds up similarly to watermelon in the refrigerator; however, cantaloupe does suffer from cold injuries in temperatures below 50°F. If you don't plan on using your entire cantaloupe, dice up the flesh or use a melon baller to store your cantaloupe in freezer bags.
Although watermelon and cantaloupe are not the same fruit, these melons are very similar in taste and nutritional values. Cantaloupe is the better choice if you're looking for a healthy sweet snack.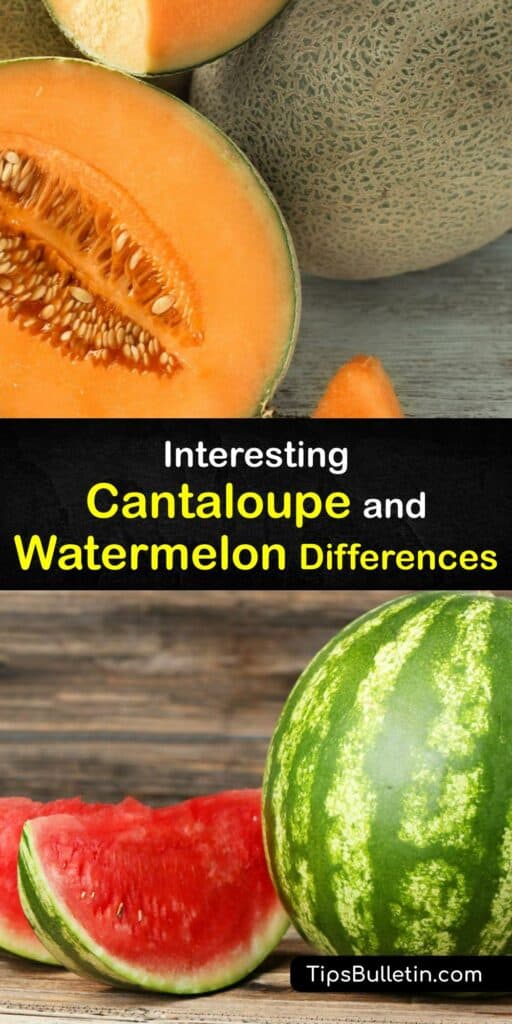 We hope you learned the difference between watermelon and cantaloupe in this guide and will share our article on the debate between cantaloupe vs watermelon with your friends on Facebook and Pinterest.