Carpet beetles can be a nuisance, but with the right methods, their control is straightforward and cost-effective.
To effectively manage and prevent carpet beetle infestations:
Store susceptible fabrics in plastic containers to deny larvae access to food sources.
Set up pheromone traps to monitor and control adult beetle populations.
Clean cabinets and shelves with a vinegar spray to remove attractive scents and residue.
Sprinkle diatomaceous earth around your home to naturally eliminate beetles.
Increase sanitation by vacuuming regularly to remove any beetles and larvae.
To address a carpet beetle problem, start by storing all natural fiber fabrics like wool, silk, and linen in sealed plastic bags or containers. This simple measure stops larvae from feeding on these materials. Incorporate pheromone traps strategically around your living spaces; these are especially effective where you've noticed beetle activity and can help reduce the population. Maintain a clean kitchen by wiping down cabinet shelves with homemade vinegar spray to deter beetles from laying eggs.
For a natural approach, diatomaceous earth can be applied in areas where beetles are prevalent, including under sinks and in cabinets. This earth is a natural, sharp substance that kills insects by dehydration. Lastly, make it a routine to vacuum your home thoroughly to ensure all stages of carpet beetles are removed. Regular cleaning is a key step in preventing re-infestation and keeping your belongings safe.
If you're finding small holes chewed out of your clothes or other fibers around your home, a carpet beetle may be the culprit. Although we usually associate pest problems with adult insects, the carpet beetle larvae cause the most damage in homes. To learn more about these bugs and methods of carpet beetle control, continue reading.
Due to their small size, you might not notice carpet beetles making their way into your home on your clothes or in your pet's fur.
Open doors or windows are perfect access points for adult carpet beetles to fly through and into your home in search of food.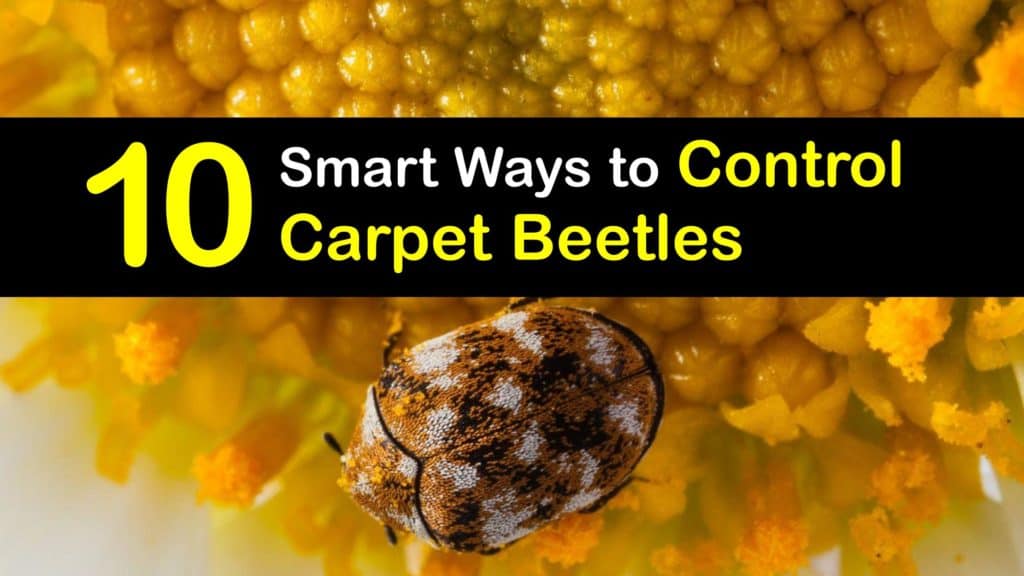 Dealing with a Carpet Beetle Problem
Adult beetles feed on pollen and the nectar of flowering plants, making a windowsill flower bed an ideal entryway for beetles to get inside. During the two to six weeks of this beetle's adult life, they mate, and female carpet beetles lay eggs in dry places with a food source for their larvae.
Larvae hatch in batches of around 40 eggs and live for over a year and a half before pupating into adults. As larvae, they prefer to feed on natural fibers for their compounds and proteins.
Small holes in your fabric or on the carpet are unsightly, but if you ignore the initial signs of a carpet beetle infestation, it could be severe for your clothes and furniture. Furniture carpet beetles, or the varied carpet beetle, are fabric pests that feed on natural fibers and animal hairs.
Carpet beetle treatment involves eliminating food sources or removing the beetles and larvae from your home and establishing methods to keep them from infesting your house again.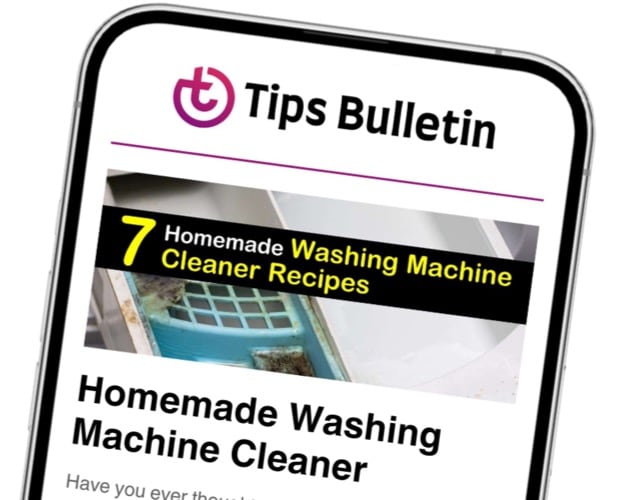 Finally, an email that Transforms Your Home.
Get the latest home and garden tips from our experts, delivered straight to your inbox.
Counter a Carpet Beetle Problem by Storing Fabric
Larvae feed on natural fibers like cotton, silk, wool, and linen, all common materials for clothing and blankets. Typical carpet beetle damage on fabric looks like oblong holes across your clothes if you think carpet beetles are in your home.
Black carpet beetles lay up to 50 eggs, while the varied carpet beetle lays up to 40 eggs. Because these beetles lay so many eggs at a time, the damage to your clothing can be extensive.
While treating your home for adult carpet beetles or their larvae, take away one of their essential food sources by protecting your linens and clothes—store fabric items inside plastic bags or containers to keep black carpet beetle larvae from feeding on them. It's the easiest homemade carpet beetle repellent you can implement.
Beetle Traps
If you notice signs of common carpet beetle damage, adding traps around your home is an excellent way to manage carpet beetle infestations without requiring a pest control service. Female carpet beetles enjoy laying their eggs in locations where they find food nearby or in dark spaces where larvae feed on carpet or furniture.
Adding pheromone traps around your home at the first sign of carpet beetles is an effective form of carpet beetle prevention to stop an infestation from taking over your space.
Traps for beetles work by attracting beetles with a pheromone where a sticky substance holds them. Unable to escape, trapped beetles eventually starve. Dispose of the carpet beetle traps when full.
Carpet Beetle Control in the Kitchen
Aside from attacking fabrics, carpet beetles are pantry pests. Larvae feed on grains, flour, and dry pet food in your cabinets. Adult beetles can lay their eggs inside your pantry of dry goods, specifically inside packages of food, ensuring their larvae have a food source ready after hatching.
If you find dead insects in your cabinet, it's not enough to clear them out. Inspect your food and toss any food that appears contaminated or place the packaging in the freezer for two days to kill eggs. To prevent larvae from finding a food source in your kitchen, clean your cabinets with vinegar.
For an easy application, mix water with vinegar in a 16-ounce spray bottle and apply the mixture to the shelves in your cabinet and drawers or anywhere food residue might be.
Wipe down the area with a cloth and let it air dry to prevent larvae from finding a food source in your kitchen. Apply this spray to windowsills and other spots around your kitchen where beetles or their larvae might hide.
Target Flying Insects with a Fogger
Foggers work like insect bombs that let off pesticide smoke to kill insects in your home. Typically, foggers work best in small spaces, so using one per room and closing the door maximize effectiveness.
Foggers affect adult beetles and other household pests like clothes moths. If you're dealing with different kinds of infestations like bed bugs, foggers will not be effective at killing bed bugs.
Purchase a non-residual fogger that won't leave any smoke in your carpet or furniture and follow the product descriptions for proper usage. Remove pets and children from your home before setting off the foggers and follow the instructions regarding fogging time and when to return to your home.
Controlling Environmental Factors
Lady beetles commonly lay eggs in birds' nests because of the available food source of animal matter in the area. Aside from outdoor nests, beetles may lay eggs in a chimney if there is animal matter from a dead animal. You might also find eggs in an empty wasp nest or a mouse nest in your home.
Because of the various locations for carpet beetle larvae to thrive, controlling these sources around your home is important to minimize the impact of carpet beetles inside. Use traps as a form of rat control to remove mice and rats to limit animal matter and any food residue that beetle larvae may feed on.
If you have a garden, you may be familiar with bird control options to limit the presence of birds in your area. In the United States, it's illegal to move bird nests, and the act requires contacting a local rescue organization.
To keep nests away from your home, you'll need to catch a nest being built. Otherwise, contact a local organization to remove the nest and egg-laying locations for carpet beetles.
Using Boric Acid to Kill Beetles
Boric acid is a weak acid used as an antiseptic, flame retardant, and insecticide. This acid comes in a powder form to sprinkle around your home or mix with water to create a spray.
To use in its powder form, put on gloves and sprinkle the boric acid on your carpet and furniture to kill any beetles in the fibers and to kill carpet beetle larvae. Allow the acid to sit in the fibers for two hours before vacuuming and emptying your vacuum cleaner into a plastic bag for disposal.
Stir the boric acid into your water until the powder dissolves completely. Apply the spray to curtains, upholstery, windowsills, and any places carpet beetles may hide that are hard to reach, like drawers and underneath furniture.
Sprinkle Diatomaceous Earth Around Your Home
Using diatomaceous earth is a natural method for dealing with a carpet beetle problem that dries out insects. Diatomaceous earth contains crystalline fragments with sharp edges that pierce the bodies of insects and slugs to kill them.
To use diatomaceous earth for a beetle infestation, wear gloves and a dust mask, and sprinkle the powder over your carpet. Allow it to sit on the rug or carpet for a few hours before vacuuming.
For pest control methods for your kitchen and to keep carpet beetles away, sprinkle diatomaceous earth in your cabinets and under the sink. When purchasing diatomaceous earth, always select a 100% food-grade variety that is safe for use around humans and pets.
Cleaning to Remove Carpet Beetles
Carpet beetles are small, and adult beetles grow less than an inch long, making getting them out of an infested item easy when vacuuming. However, their small size means they are easy to lose sight of, especially against a black carpet.
If you're dealing with a varied carpet beetle infestation and don't feel comfortable keeping items they've fed on like clothes or rugs, place the items in plastic bags and dispose of them. If the damage to your bedding or clothes is not extensive, wash them with hot water.
For larger items like carpet and upholstered furniture, start by vacuuming to remove adult beetles and larvae. If you have a steam cleaner on hand, use this over the same areas you vacuumed to remove any remaining bugs or larvae with the combination of heat and moisture.
Buying Fabrics for Carpet Beetle Prevention
Because carpet beetle larvae feed on natural fibers, it may be impossible to remove their food source from your home completely. However, you can limit the number of natural fiber items in your home to prevent carpet beetle activity from damaging your furniture.
When buying new furniture after ridding your home of a carpet beetle infestation, get furniture made from synthetic fibers as the larvae don't typically target synthetic material. Microfiber, polyester, and acrylic fibers are useful alternatives to natural fibers that come with additional benefits aside from not being a target for carpet beetles.
Use Moth Balls with Infested Items
Integrated pest management processes focus on managing pests safely that do not pose risks for humans or the environment. Moth balls, which act as a pesticide, should be used only when necessary and combined with other long-term carpet beetle control methods.
When dealing with an infestation of carpet beetles or are finding damage from larvae on your clothes, using moth balls in airtight containers with your clothes is an effective way to kill any pests present in your wardrobe.
Moth balls contain toxins harmful to insects and humans if inhaled over long periods. Only use moth balls in sealed containers or bags with your infested items.
To avoid causing additional damage to your clothes, do not place the product directly against the fabric. Wrap the product in paper before adding it to your storage to prevent it from damaging the fabric or fabric dye of your clothes.
Although they are small, carpet beetles cause irreversible damage to the furniture and fabric in your home. If left unchecked, you'll find yourself with an infestation. Utilize various methods of pest control to eliminate carpet beetles safely.
If our guide on carpet beetle control helped you take back your home from carpet beetles, please share our tips for carpet beetle prevention with your friends on Facebook and Pinterest.