Carpet beetles can be an annoying problem, but thankfully, there are simple and cost-effective ways to get rid of them quickly.
To eliminate carpet beetles, I can:
Use pheromone traps to attract and capture adult beetles.
Vacuum regularly to remove eggs, larvae, and adult beetles.
Apply diatomaceous earth to infested areas for a natural insecticide effect.
Wash fabrics at a high temperature to kill any eggs or larvae.
Make a vinegar-based spray to deter beetles from laying eggs.
To ensure these methods are effective, I start by inspecting my home for signs of an infestation, like the tiny bare patches on my rugs or holes in fabrics. Once I confirm it's carpet beetles, I go straight for the pheromone traps because they are pesticide-free and last for weeks, giving me an excellent measure of the extent of my problem.
Next, I pull out my trusty vacuum and tackle all the corners, furniture, and upholstery where beetles love to hide. This step is particularly satisfying as I know I'm removing all stages of the carpet beetle life cycle.
Then, it's time for diatomaceous earth, which is brilliant stuff. I sprinkle it around my home at night and vacuum it up in the morning. It's safe for my family but deadly for those beetles.
Of course, laundering items at high heat helps, too. It's a tried and true method that leaves my fabrics fresh and beetle-free.
Lastly, my vinegar spray is like the final boss in my carpet beetle elimination game. I spray it liberally and watch as the beetles decide my home isn't a welcoming place for them after all. It's the last nail in their little beetle coffins.
If you suddenly begin to notice small bare patches on the rug or holes in your curtains, you may have a carpet beetle infestation. This fabric pest destroys fabrics and is a nuisance in the home. Learn ways to eliminate these insects with carpet beetle traps and other pest control solutions.
The carpet beetle is notorious for finding its way indoors, wreaking havoc on everything from carpet to upholstered furniture, but unlike other bugs that feed on plant debris and smaller insects, this odd beetle devours everything from pantry staples to natural textiles, making your house the ideal place to call home.
There are different types of carpet beetle, from the black carpet beetle (Attagenus unicolor) to the varied carpet beetle (Anthrenus verbasci). Some types have body markings that help them blend into a brown and black carpet, making them difficult to spot as they inhabit your space. Unfortunately, female carpet beetles lay up to 100 eggs each, eventually turning into larvae and more beetles.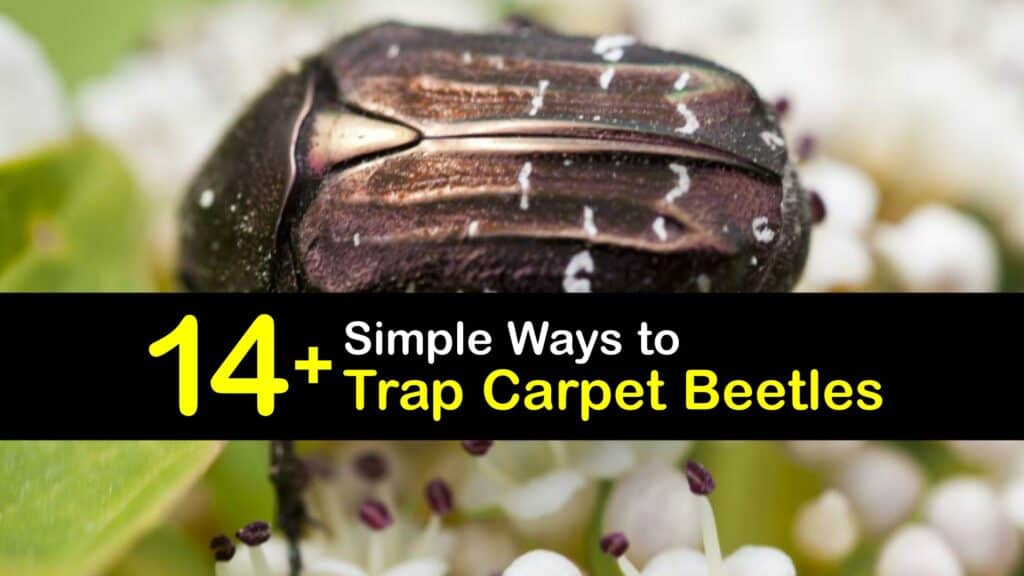 Ways to Eliminate and Trap Carpet Beetles
Like fleas and bed bugs, carpet beetles are common household pests. They ruin rugs, furniture fabric, clothes, and other textiles around the home, and an infestation is challenging to control. Find out how to eradicate these insects using traps, bug sprays, and preventative measures.
What are Carpet Beetles?
There is a wide variety of bugs in the insect world, and it's wise to understand what you're dealing with to keep them out of your living space. Discover what carpet beetles are and their eating habits to help you determine if you have problems with carpet beetles or another unwanted pest you need to deal with.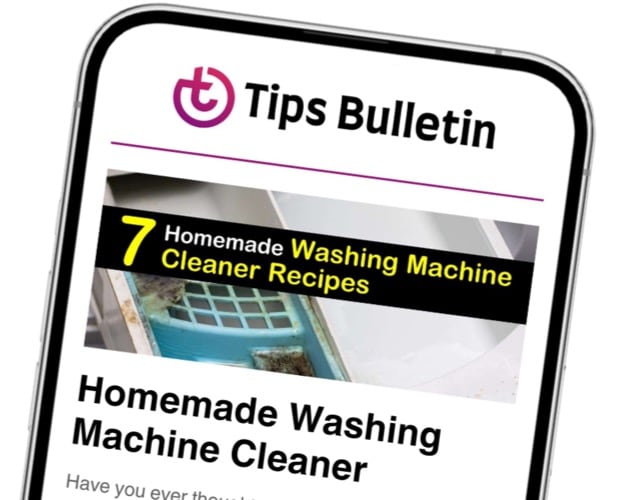 Finally, an email that Transforms Your Home.
Get the latest home and garden tips from our experts, delivered straight to your inbox.
The four main types of carpet beetle are the varied carpet beetle, black carpet beetle, common carpet beetle, and furniture carpet beetle. They are all about the size of a ladybug with elongated bodies and range in shades of dark brown or black, gray, yellow, and white speckles.
Carpet beetles dwell in carpets and dark areas in pantries and closets, beneath furniture, behind baseboards, and in crevices. Like clothes moths, they prefer to eat natural textiles, like cotton, wool, silk, and linen, and sometimes feast on flour, pasta, cornmeal, and pet food.
Adult females lay over 100 eggs that hatch in one week to a month. The larvae are most destructive, and while it lives several weeks without food, it thrives on carpeting, upholstery, and other fabric materials.
How to Trap Carpet Beetles
An insect trap is one of the best ways to get rid of pests. However, there are many different trapping systems, some more effective than others. Discover how to trap carpet beetles with the right trap types for the job.
Carpet Beetle Traps
There are many ways to trap carpet beetles, from a DIY carpet beetle trap to store-bought traps. Some traps use a sticky glue substance to capture the pests, others have a baiting system that draws the bug into the trap, and some lure the insects with pheromones. Pick one that is non-toxic if you have children or pets at home.
Using Commercial Carpet Beetle Traps
Not everyone has free time to make a homemade carpet bug trap. Fortunately, there are many commercial insect traps on the market if you're not a DIY person. Explore how to use these products for trapping carpet beetles safely and effectively.
Since there are different types of commercial carpet beetle traps, it's essential to follow the directions to activate your particular product. We find that the best bait for a carpet beetle trap is a pheromone lure since they are pesticide-free and generally last up to six weeks.
Since adult carpet beetles crawl and fly, consider hanging sticky traps near windows to capture them as they enter the house. Place bait, glue, or pheromone traps behind or beneath furniture, in closets, or any other area where you suspect beetle activity.
Check the traps every few hours to determine whether you have an infestation, and discard the dead insects in the trash.
Making a DIY Carpet Beetle Trap
Sticky traps are the most popular for capturing and killing insects. They are easy to set up, and you don't have to fill your home with harmful pesticides. This DIY carpet beetle trap is simple to make and traps the pests quickly for convenient disposal.
The most important part about making a homemade glue trap for capturing carpet beetles is to choose a substance that stays sticky.
Use a small paintbrush to apply honey, non-drying glue, or another gooey liquid to one side of a small piece of cardboard or an index card. Carefully set the glue trap in an area where you spot beetle activity and throw the card away after the bugs get stuck to the surface.
Vacuuming to Trap and Eliminate Carpet Beetles
While a homemade trap gets rid of adult carpet beetles, it's not useful for killing carpet beetle eggs and carpet beetle larvae, which lead to a never-ending cycle of bugs. It's essential to vacuum infested areas to stop the life cycle and prevent an infestation.
Vacuum the entire carpet and hard floor, ensuring you get along all the baseboards and beneath the furniture. Use the hose attachment to clean the furniture upholstery, cushions, and curtains, and use the crevice tool to get into all the small spaces. Finish by disposing of the vacuum debris into a plastic bag in the outside trash can.
Steam Cleaning Carpets to Kill Carpet Beetle Larvae
Knowing how to trap carpet beetles is one thing, but killing carpet beetle larva and eggs is equally important. While vacuuming usually gets the job done, you may have to steam clean your home if you have a severe carpet beetle problem.
Steaming Beetle Larvae and Eggs
Follow the instructions for your cleaner and clean all the rugs and carpets in your home. Since the floor is not the only place where carpet beetles hide, make sure to steam clean the upholstery, cushions, pet bedding, and other upholstered surfaces.
Using Diatomaceous Earth to Get Rid of Carpet Beetles
Diatomaceous earth is a natural and non-toxic insecticide that kills insects, and using it with carpet beetle traps ensures that you stop a beetle infestation before it starts. Setting up the most effective carpet beetle trap captures most bugs. However, some carpet beetles are elusive, and it's a good idea to set up other forms of pest control.
Put on a mask to prevent inhaling the tiny DE particles. To use diatomaceous earth for natural pest control, sprinkle a fine layer of the powder over the carpeting, and use a powder duster to apply the powder into cracks, crevices, and hard-to-reach areas. Let the powder sit overnight to allow time for the bugs to walk across the powder and vacuum the remains in the morning.
Treating Fabrics to Eliminate Carpet Beetles and Eggs
It's easy to forget about bedding and curtains when using home remedies for trapping carpet beetles. However, rugs aren't the only place where these pests spend time, and it's crucial to treat other home fabrics to prevent a reinfestation.
Place the clothes, blankets, sheets, or other items in the washing machine, add laundry detergent and wash them on a hot cycle. Transfer the clean items to the clothes dryer and dry them on the high heat setting.
To treat non-washables, place the infested item in a freezer bag and freeze it for about one week to ensure the eggs and larvae are dead.
Make a Homemade Carpet Beetle Spray
Setting up a beetle trap in a strategic location is a great way to eliminate the furniture carpet beetle. However, it's also helpful to have bug spray on hand to kill eggs and larvae in other areas of your home, and all you need is some vinegar and a spray bottle.
Pour cider vinegar or white vinegar into a bottle sprayer, mist the liquid over carpets, furniture, and curtains, and allow it to air dry. Make a diluted solution with equal parts of vinegar and water, spray it on hard surfaces like floors and baseboards, and wipe it away with a soft cloth.
Using Cedarwood Oil to Stop a Carpet Beetle Infestation
Cedarwood oil has antiseptic and antibacterial qualities and is a natural insecticide, making it perfect for stopping a beetle infestation. In addition, the many uses of witch hazel include getting rid of bugs. This homemade carpet beetle spray smothers the insects and kills eggs and larvae, and is the best way to keep carpet beetles away. However, it is toxic to animals, and caution is necessary.
Combine the water, witch hazel, and cedarwood oil in a glass spray bottle and shake the container to mix. Mist the solution over rugs, carpets, and upholstery and let it air dry to repel beetles and kill eggs and larvae. Vacuum the area thoroughly the following day to suck up insect debris.
Getting Rid of Carpet Beetles with Neem Oil
Neem oil is a naturally occurring pesticide from Neem tree seeds and is an excellent form of carpet beetle control. It reduces the eating habits of the beetle larvae and disrupts their hormonal system, ending the bug's life cycle. Neem oil is also used to kill bed bugs and a variety of other pests, inside and out.
To make this simple but effective carpet beetle treatment, mix the Neem oil and water in a spray bottle and shake it well. Spray the solution over a hard floor and use a soft cloth to wipe up the residue or mist it lightly over the carpeting and furniture. Make sure to apply it beneath the furniture where dust bunnies collect since these are usually nesting areas for carpet beetles.
How to Kill Carpet Beetles with Rubbing Alcohol
Rubbing alcohol has varying uses, and you probably have a bottle in the bathroom. It has disinfecting powers, killing germs, bacteria, and viruses, and deters the carpet beetle from laying eggs around the house.
Mix water and rubbing alcohol in a bottle and shake the container well. Spray the mixture over areas where you spot carpet beetles to keep them from laying eggs, and wipe excess liquid away with a soft cloth. Rubbing alcohol may stain certain fabrics and materials, so test the solution in an inconspicuous area first.
Eliminating Carpet Beetles with Baking Soda
Baking soda is another handy household product that gets rid of carpet beetles, and there is more than one way to use it as an insect repellent. Find out how to apply the powder or use it as bait to cause the beetles to dehydrate and die.
Sprinkle baking soda in a fine layer on the carpet and around furniture, and focus on locations that are hard to reach since the beetles tend to hide in these areas.
If these spots are too difficult to access, dissolve some baking soda in a spray bottle of water and spray it in the hidey-holes. To use baking soda as bait, pour the powder into a small pile and place a piece of natural fabric on the top.
Using Borax to Get Rid of Carpet Beetles
Borax is a common laundry additive that kills carpet beetles and larva without filling the area with harsh chemicals. Use this product to get rid of these pests.
In the evening, sprinkle a layer of Borax over the rugs, carpet, and floors. Don't forget to apply the powder under and behind furniture where beetles tend to hide. Let it sit overnight to eliminate the bugs, and use a vacuum to suck up the debris in the morning.
How to Prevent Carpet Beetles in the Home
Setting up a carpet pest trap and using insect sprays are all necessary steps to prevent a beetle infestation. However, the simplest way to avoid a house bug problem is to take steps to keep them from entering in the first place.
The best way to prevent the carpet beetle is to eliminate the sources that attract this bug. Keep your home clean of lint, hair, dead insects, and other floor debris, and remove bird and rodent nests and spider webs. Clean carpet and upholstery food stains immediately and vacuum the entire house regularly.
Store seasonal clothing and other natural fabric items in containers with lids and consider using mothballs for extra protection. Keep all food items in airtight containers in the pantry or cupboard, and clean the kitchen after every meal prep. Finally, always check cut flowers for hiding insects before bringing them inside.
No one wants to discover insects in the home, whether it's a bed bug or adult carpet beetle. These pests are a nuisance, and taking immediate steps to prevent an infestation is vital. Fortunately, there are ways to eliminate carpet beetle eggs and adult beetles to keep your home pest-free.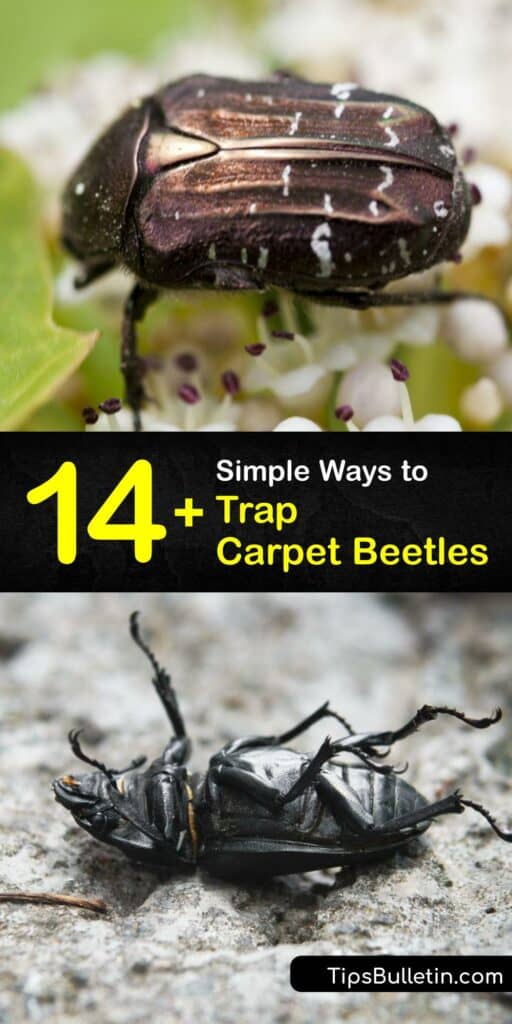 It's easy to keep pests out of the home with carpet beetle traps, sprays, and other preventative methods, so why not share our carpet beetle trapping tips and home remedies with your friends and family on Facebook and Pinterest.