There's nothing quite like a palm tree to bring a calming, tropical feel to a location. Unfortunately, most of these trees are not cold hardy palm trees. It's hard to find a palm that can withstand a couple of nights with freezing temperatures.
Palm trees come from all over the world and have adapted to tolerate specific climate zones. Younger plants are often more susceptible to cold damage, but if they survive a few years, there are plenty of palm species that endure surprisingly low temperatures.
With the proper care, moisture, and planting, you'll soon be able to bring the tropics to your home despite living further north than other homeowners who are growing palms.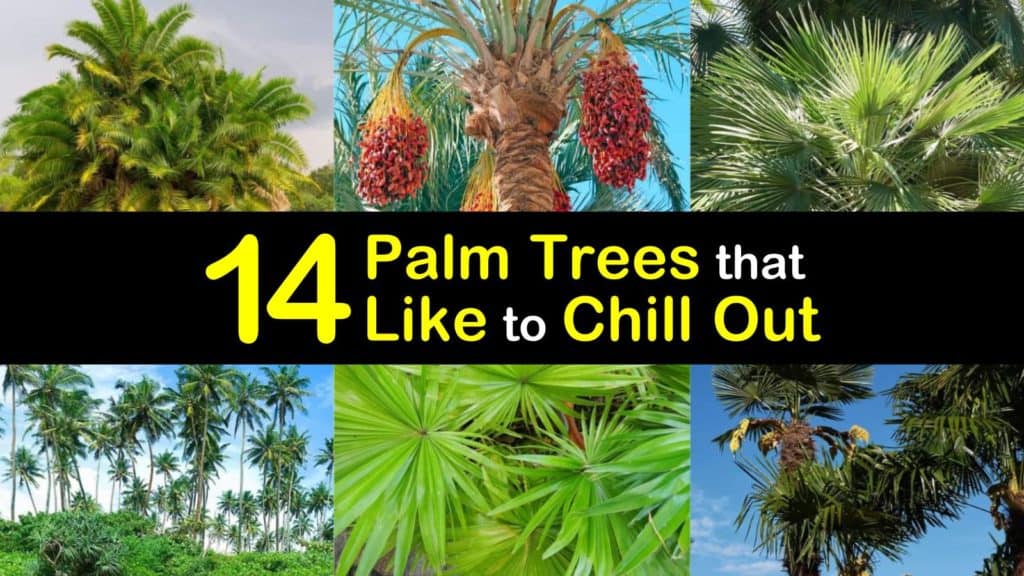 Effects on Palm Tree Hardiness
One of the main factors that affects cold hardy palm trees is the amount of cold a region receives. The area you live in is only suitable for palm trees depending on the minimum temperature during the winter, how long it stays cold, overall wet and dry levels, and how much heat you receive during the summer.
Palm trees, on average, are not particularly hardy plants. When shopping for palms, it's best to consider as many factors as possible.
Find out how much sunlight they need per day, the lowest temperature the palm can withstand, if they tolerate any amounts of frost, their heat tolerance, and the pH of your soil to determine which cold hardy palm trees are right for you and your home.
Chinese Fan Palm (Livistona chinensis) – Common Cold Hardy Palm Trees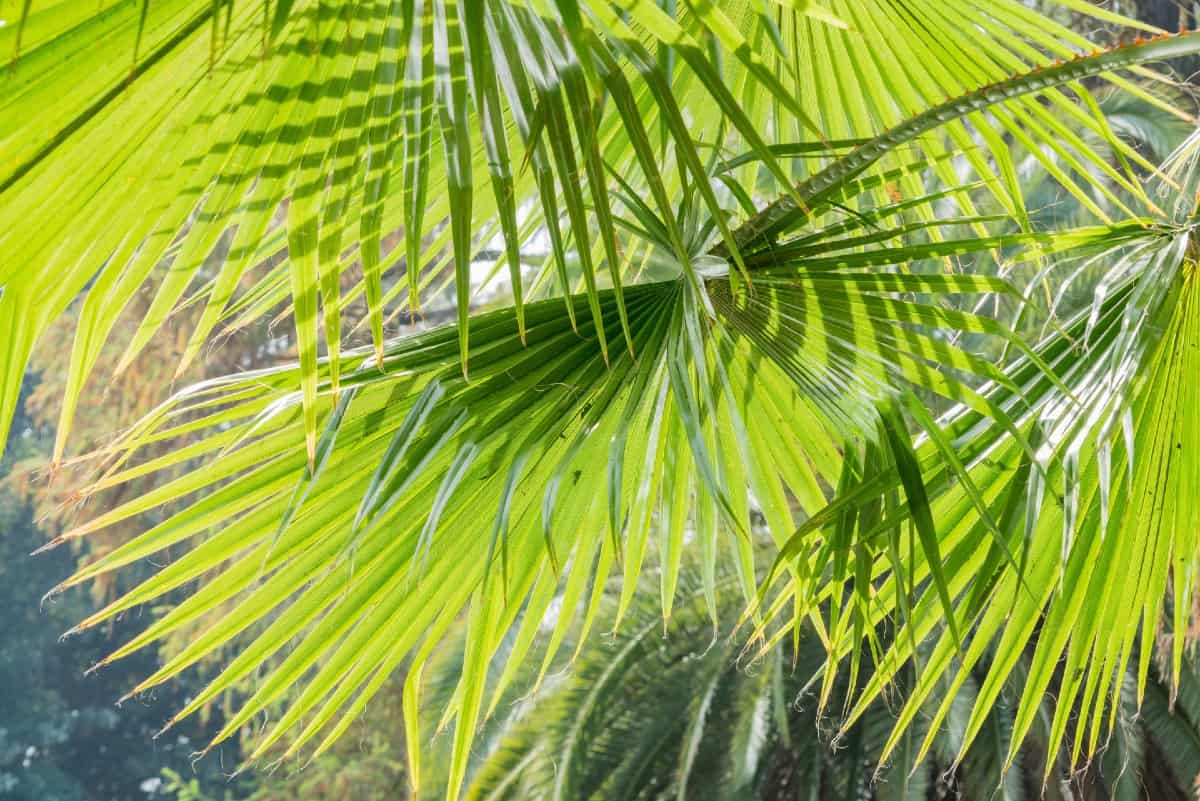 Chinese fan palms are mostly grown for their large, fan-like foliage that droops at the tips. These cold hardy palm trees are slow-growing and native to Taiwan and Japan. If you don't live where the plants are can grow outdoors, they are eye-catching in sunrooms and patios.
These palms grow up to 40 feet tall and 15 feet wide and tolerate temperatures from 30°F to 40°F. When planting a Chinese fan palm, choose an area that allows the roots and branches to spread freely.
Make sure these palms are far enough away to not collide with building foundations, decks, and walls. Add two to three inches of organic mulch around the bottom of the palm.
Water new plants with a slow trickle of water for one hour every week. Fertilize the palms every two or three years in the early spring.
Jelly Palm (Butia capitata)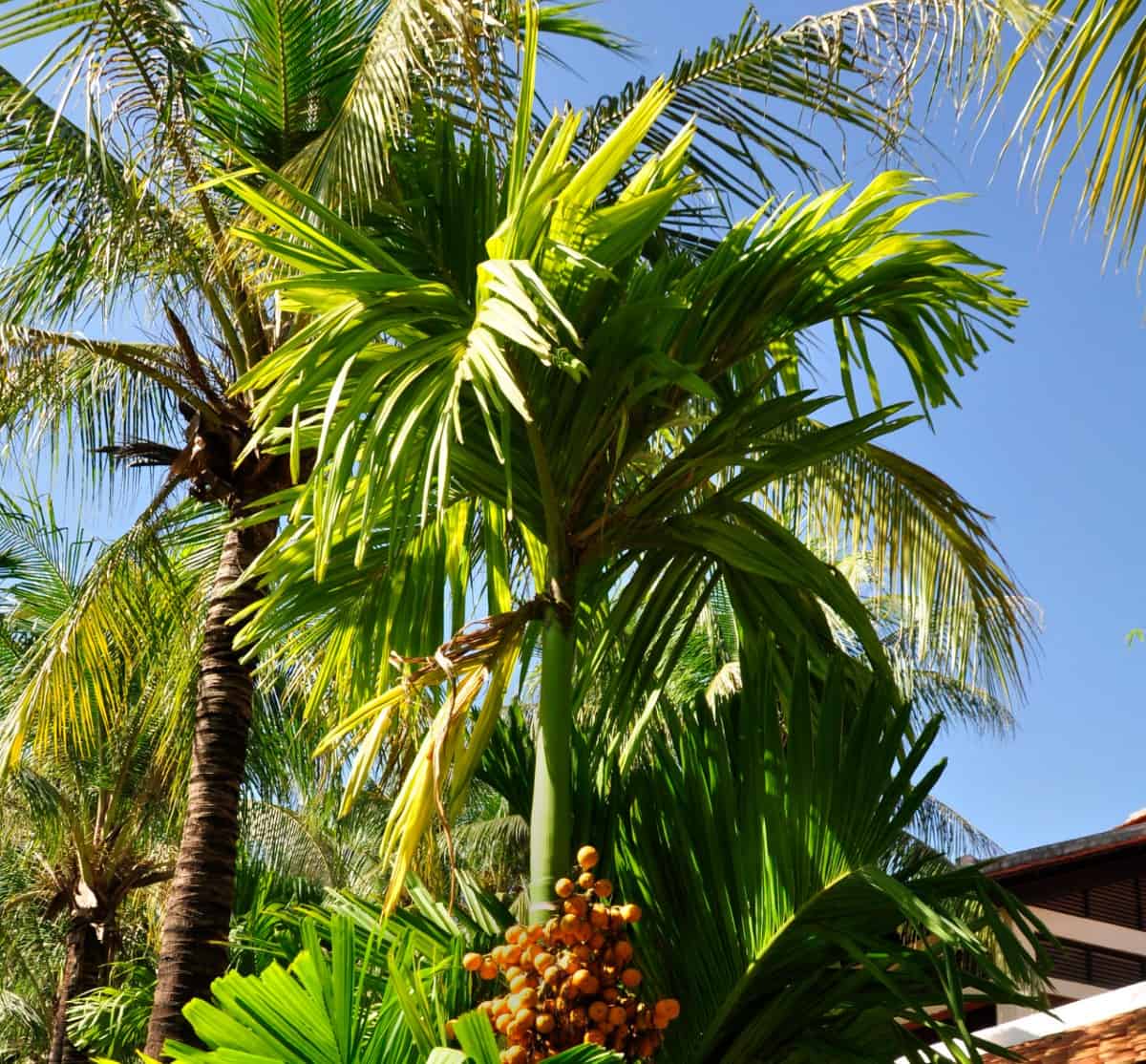 The jelly palm, or pindo palm, is an evergreen palm and is one of the best plants used for privacy around the pool and the backyard. It has a stocky trunk topped with bluish-grey and green arching foliage. The leaves grow up to six feet tall and have 25-60 leaflets.
Creamy-yellow, fruit-scented flowers appear in the summer followed by edible fruits similar to dates but taste like pineapple. The tree itself grows up to 20 feet tall and 15 feet wide.
The jelly palm thrives in partial shade and full sun. These desert trees tolerate temperatures that reach as low as 5°F and are winter hardy in USDA zones eight through 11. Water the plant when the top three inches of soil is completely dry.
Cabbage Palm (Sabal palmetto)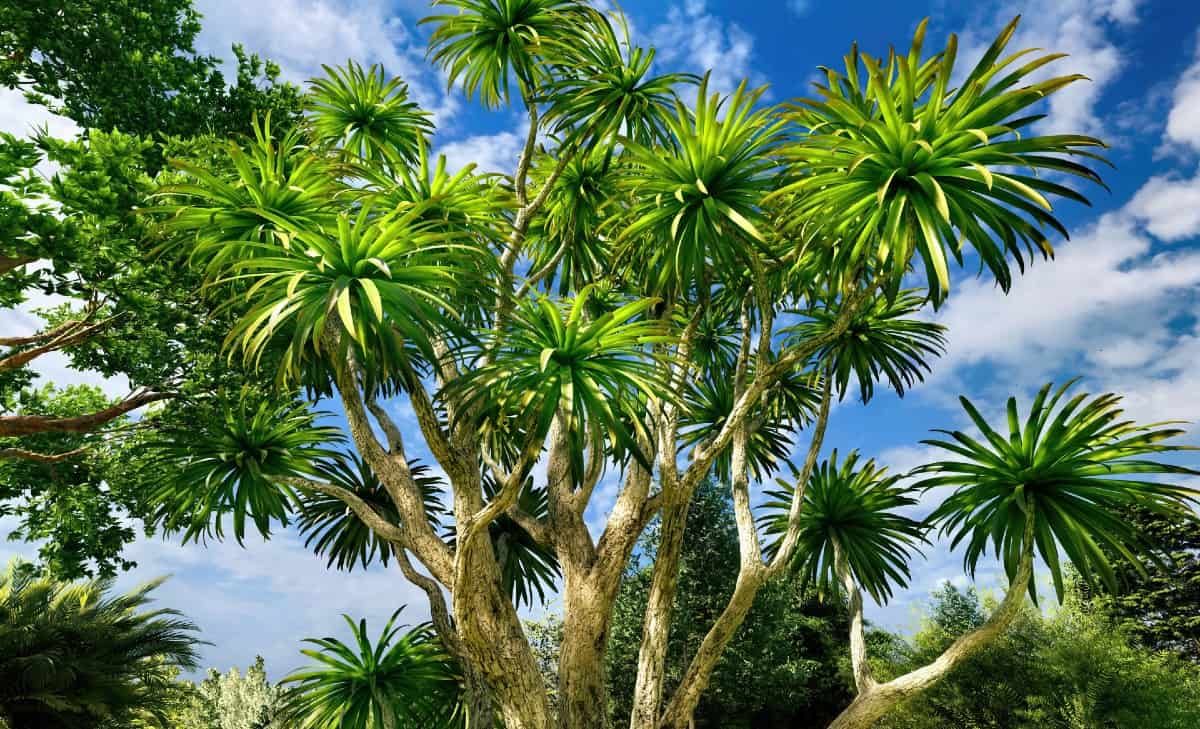 The cabbage palm is also named the blue palmetto or the sabal palm. This palm is an evergreen tree with fan-shaped leaves and towering trunks that reach up to 80 feet tall in some areas. It is hardy in zones eight through 15.
The cabbage palm doesn't showcase its trunk until several years after planting, and itenjoys sandy soil with good drainage.
Spread a six-inch thick layer of mulch ring around the tree and use only sterilized mulch to avoid harmful bacteria and fungi. Water the palm every week until it becomes well-established and prune brown fronds as they appear.
Date Palm (Phoenix dactylifera): Palms for Low Temperatures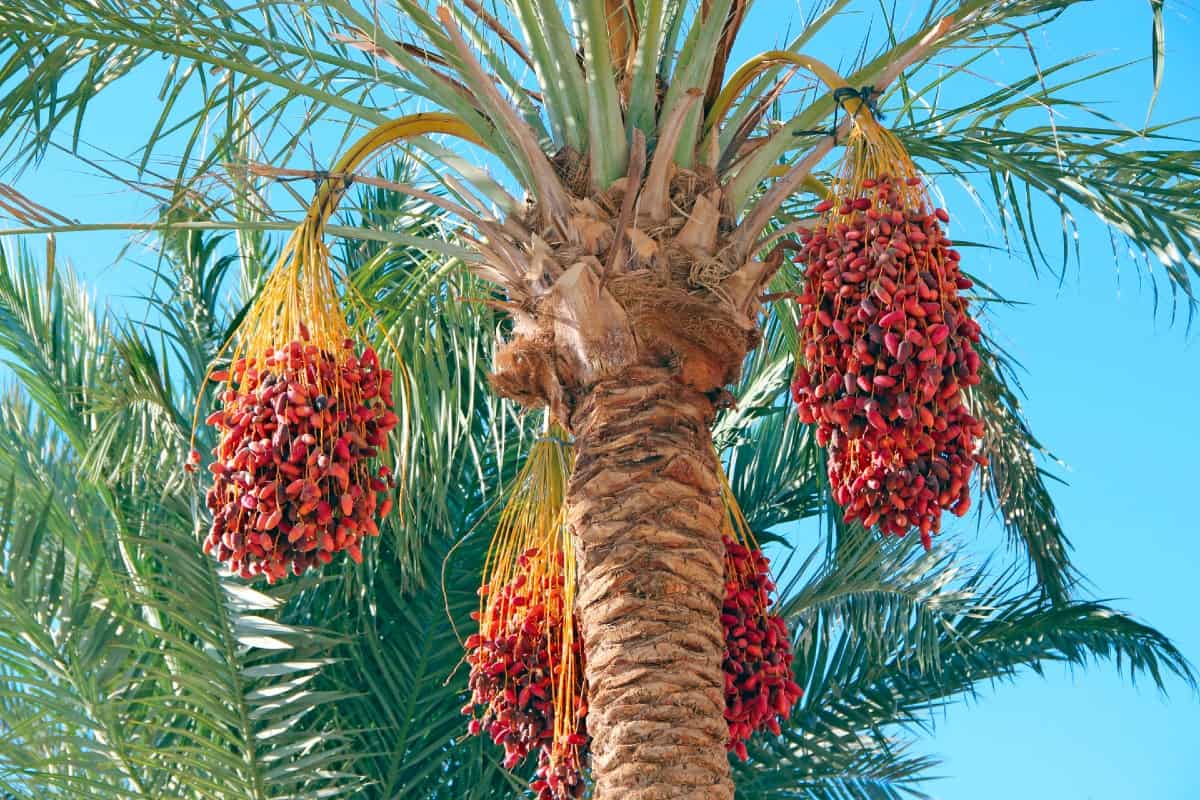 Date palms are most commonly found in the warmer areas of the United States. The date fruit is a culinary staple in Mediterranean, Middle Eastern, and other tropical regions.
There are varieties for both warm and cold tolerance; however, the cold-tolerant plants rarely bear a stable yield of fruit. These palms require temperatures above 20°F, and pollination for the fruit occurs as 95°F.
Date palms grow up to 120 feet tall and sometimes live for over 100 years. They require enough room for their roots to grow and spread. Place the plant in a location with full sun and well-draining sand, loam, or clay soil.
Saw Palmetto (Serenoa repens)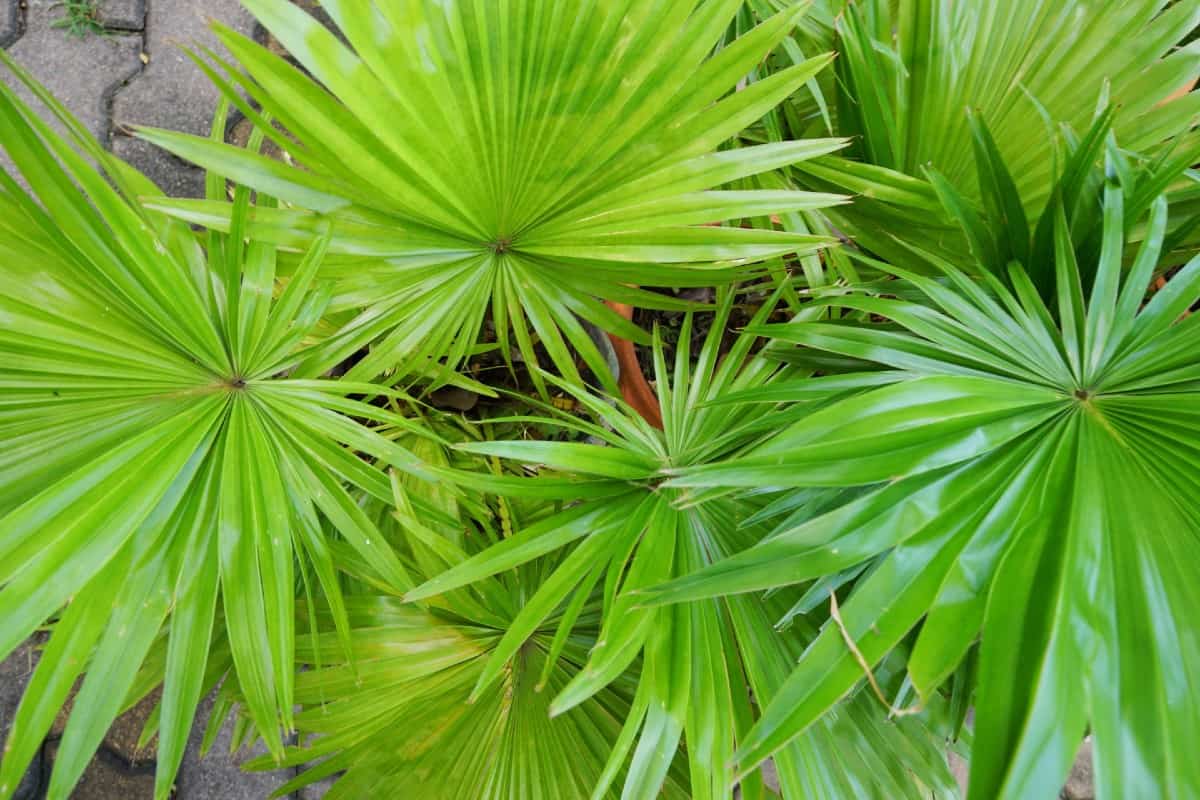 Saw palmetto palms are native to Florida and unusually cold hardy in USDA zones seven through 11. These palm tree shrubs grow in sprawling clusters and spread up to 20 feet wide.
The trunk and stems grow horizontally along the ground and produce white and yellow flowers followed by a bluish-black fruit. They get their name from their saw-shaped teeth on the leaf stems.
Saw palmettos enjoy full sun but tolerate some shade as well. These plants that are drought tolerant are also receptive to salty conditions. Fertilize these palms every other year and remove browning stems and leaves when necessary.
Mexican Fan Palm (Washingtonia robusta)
The Mexican fan palm is quick-growing and one of the palm plants that are hard to kill. This evergreen palm has a tall trunk topped with a crown of fan-shaped, green leaves that reach up to five feet long.
The dead leaves on the palm fold down toward the trunk instead of falling off as other palms do. This palm withstands temperatures as low as 20°F but may experience damage to the fronds if in this weather for long periods.
The Mexican fan palm reaches 40 to 80 feet tall and spreads 8 to ten feet wide. It prefers well-draining soils and locations with full sunlight. It has minimal pests and diseases and requires no pruning unless you want to remove the skirt of dead fronds around the base.
Palms that Don't Mind the Cold: Chinese Windmill Palm (Trachycarpus fortunei)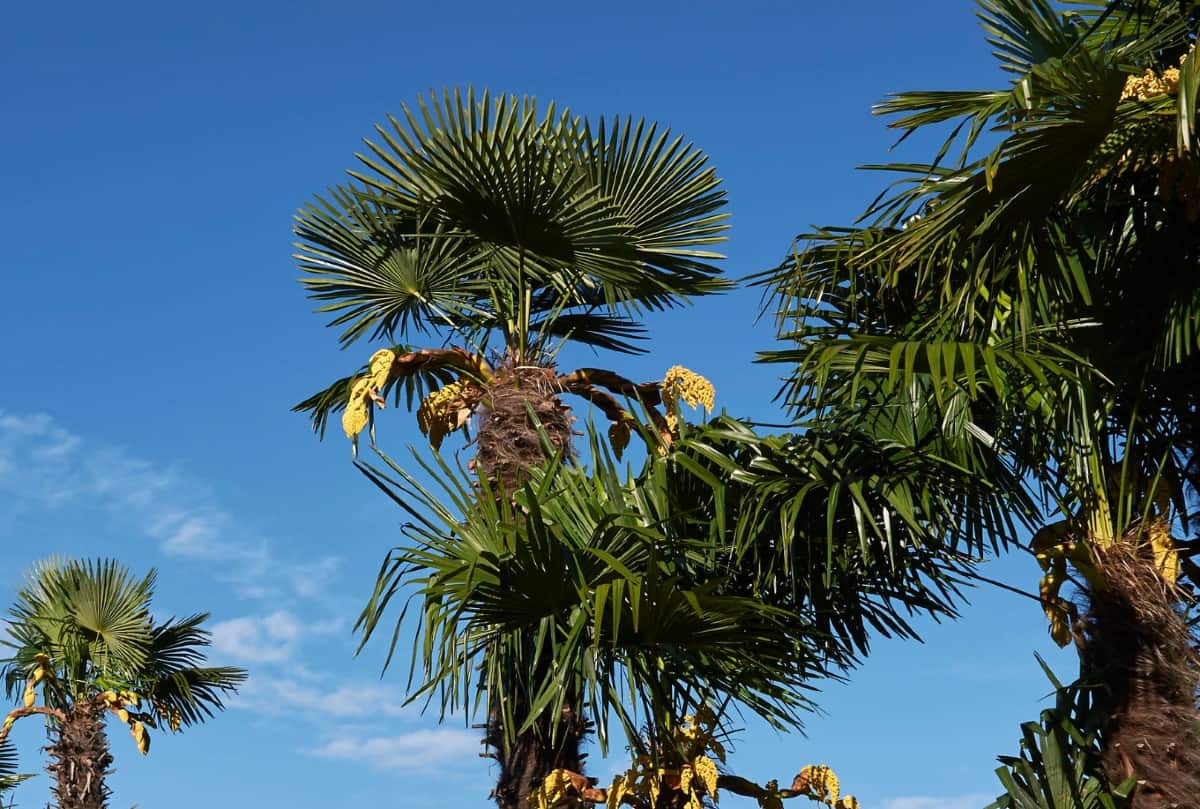 The Chinese windmill palm is another evergreen perennial traced back to China, Japan, India, and Myanmar. This palm tree has a thick stem and rounded fronds. The windmill palm is a slow grower but reaches up to 66 feet tall once mature.
Each frond of these palm plants is about six feet long, and the base of the leaves gives the trunk a rough texture. It produces panicles of flowers every spring on both the males and females. Male flowers are yellow, and female flowers are greener.
The Chinese windmill palm endures a wide array of temperatures from as low as -4°F. Despite tolerating such low temperatures, make sure they are protected from winds that may tear the leaves apart. Grow this palm in the shade and keep the soil moist.
European Fan Palm (Chamaerops humilis)
The European fan palm is called the Mediterranean fan palm as well. This tree is a slow-growing evergreen palm that is smaller in size. They do not reach over five feet tall.
It has a fibrous, scaled trunk and triangle-shaped, blue-green leaves that are bushy in appearance. European fan palms produce small yellow flowers that transform into date-like fruits.
They grow best when they receive indirect sunlight, but should get three or four hours of direct sunlight each day.
It withstands cold temperatures as low as 5°F and is hardy in USDA zones eight through 11. Moderately water these palms while they grow and then water sparingly each winter.
Needle Palm (Rhapidophyllum hystrix)
The needle palm tree is exceptionally cold-hardy. It forms in dense clumps of fan-shaped fronds that have needle-like spines on the base of the stems. Because they are sharp, make sure to wear gloves and long sleeves whenever pruning this palm.
It produces small yellow flowers each spring and reddish-brown fruits in the summer. Plant the needle palm in groups of three to make them stand out in your landscaping.
These trees also make great palm trees for the pool area. Place them in a location that allows the roots and branches to spread. The needle palm requires weekly watering and fertilizing every two or three years.
Dwarf Palmetto (Sabal minor) – The Hardiest Palm Trees
Dwarf palmettos make stand-out focal points in garden beds, are attractive, and easy to care for. They are much smaller than other palms, reaching only seven feet tall and five feet wide.
It isn't the hardiest palm in this list but withstands occasional cold periods without snow. The trunk rarely emerges from the ground. This palm produces fruits that attract robins, woodpeckers, mockingbirds, and other wildlife.
Dwarf palmettos grow in nearly all soil types and can handle standing water for a short time without rotting. Place them in fertile soil and water them regularly for the first two years.
Queen Palm (Syagrus romanzoffiana)
You've probably spotted a Queen palm in parks, gardens, and along streets. It is one of the most low-maintenance cold hardy palm trees. It has a gray trunk with bright, glossy fronds that droop to form a lush canopy.
It grows up to 49 feet tall and 25 feet wide. The Queen palm has clusters of cream blooms during the spring and summer andenjoys areas with full sun or partial shade.
Place younger plants in the regions that receive a little of each. Once established, queen palms are drought tolerant and do okay with low humidity levels. It likes moist soil and to be fertilized twice per year.
Bismarck Palm (Bismarckia nobilis)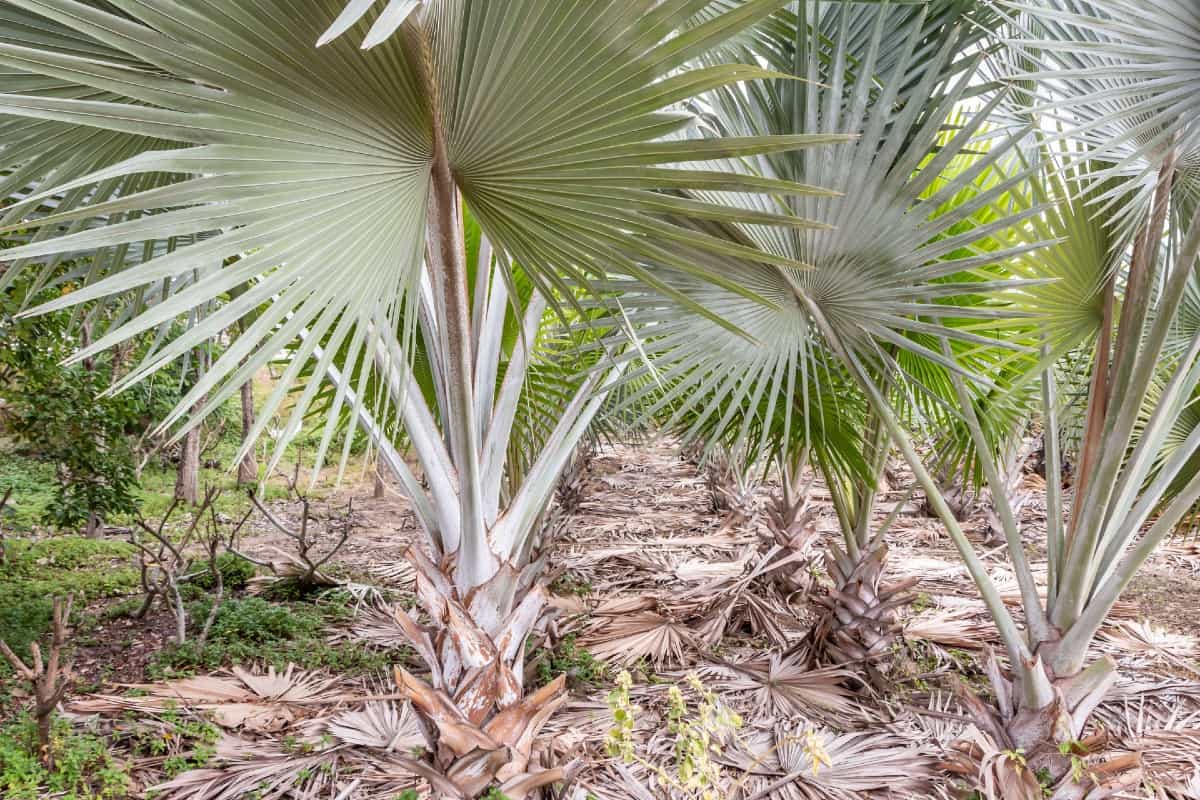 Despite being native to Madagascar, the Bismarck palm can withstand cold weather as well. This tree grows 75 feet tall and has a trunk covered in gray and tan bark. The leaves are silvery-blue in color and several feet long.
The Bismarck palm has small, brown flowers in the spring and summer, and theyenjoy full sunlight and partial shade. Too much frost may result in damage, so they do best in USDA hardiness zone nine or higher.
They like to have frequent rainfall but tolerate short drought periods. Plant them in soil that is slightly acidic and has good drainage to prevent root rot.
Palms with Built-in Cold Hardiness: Mexican Blue Palm (Brahea armata)
The Mexican blue palm is famous for its striking blue foliage. It has a thick, solid trunk covered in fibrous leaves. Creamy-yellow flowers appear in the summer on stalks that rise from the crown of the plant.
Mexican blue palms grow 20 to 40 feet tall and 12 to 25 feet wide. They grow best in well-draining soil and full sun. Water them occasionally throughout the summer and forget about pruning altogether.
Chestnut Dioon Palm (Dioon edule)
Chestnut dioon palms are slow-growing, elegant palms. They have stiff, blue-green leaves that grow six feet long from a short, stocky trunk. A large cone grows from the tip that resembles a pineapple and contains the seeds.
This plant is a smaller palm, growing only eight feet tall and six feet wide. Grow chestnut dioon palms in moist, humus-rich soil.
Place them in part shade or full sun; however, if you're in a hotter climate, part shade is best. They have no dangerous pests or diseases aside from caterpillars.
It's not the norm to spot a palm tree in the middle of winter, but that doesn't mean it isn't possible. Different plants come with different abilities, including the capacity to survive temperatures that damage or kill other plants.
If you've always wanted to bring a tropical feeling to your house but are worried about the tree's ability to survive, all it takes is research and dedication to give your palm trees the best odds.
If you found the perfect cold hardy palm trees for your region, please share these palm trees that survive in the cold with your friends on Facebook and Pinterest.