We often look to winter as the time of year that is best spent indoors, shuttered away from the cold. Annual flowers wither and die, vegetable gardens are bare, and perennials hide for the season. However, many cold hardy trees thrive in low temperatures and difficult growing conditions and add visual appeal to the landscape.
Not all trees tolerate the harshness of winter, however. Temperatures plummet, and cold winds blow, and only the toughest of trees withstand the difficulties mother nature throws at them. Some trees are natural-born survivors when it comes to the winter months and are the perfect choice for landscaping in North America's cold climates. Winter hardy trees have much to offer.
Some of them maintain their foliage throughout the year and provide the bleak land with greenery. Others lose their leaves in the fall, yet provide the space with thick, twisted branches and textured bark.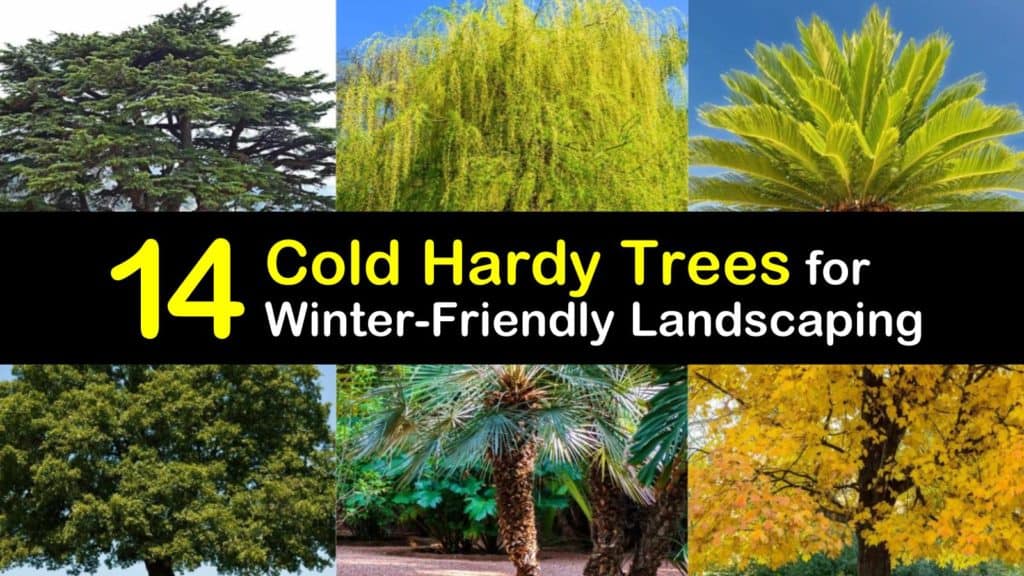 Winter Landscaping with Trees that can withstand the Cold
Not all trees are cut out for living in cold, harsh climates, so it's essential to choose wisely while browsing the local nursery. Finding the right spots in your yard to plant them and giving them the care they require is equally crucial.
Do all Trees Tolerate Cold?
Not all trees adapt well to cold climates. Some pine trees that grow fast, as well as others, cannot adjust to the changing temperatures and do not tolerate freezing.
However, trees such as cedar, willow, holly, and some flowering trees such as hydrangea, adapt to the quickly changing weather and develop tolerance in time for the harsh winter months.
What is the Difference between Deciduous Trees and Evergreen Trees?
While both types grow in the United States' cold areas, there are some distinct differences between them. Deciduous trees lose their leaves seasonally and grow new shoots and leaves in the spring.
On the other hand, evergreens maintain their foliage throughout the year without shedding fall leaves. Some of them have needle-like foliage while others have broadleaves, and both types are ideal for year-round color.
How Do I Know which Trees to Grow in my Area?
It's essential to learn as much as possible about your trees before purchasing them. Check the plant care tag for the USDA hardiness zone and compare it to your location.
The zone determines where the tree grows naturally, depending on the climate. A tree with a USDA zone recommendation of 8 through 10 is not necessarily suitable for growing in cold zones 4 or 5.
Where is the Best Place to Plant Hardy Trees?
The placement of a tree depends on the size of your yard. Plant it roughly 15 to 20 feet away from your home and other structures, depending on the mature spread of the canopy.
Determine if it needs full sun or shade and pick a spot accordingly. Check to see what type of root system it has, and avoid planting it near power lines and a septic system to prevent future disasters.
Cedar (Cedrus)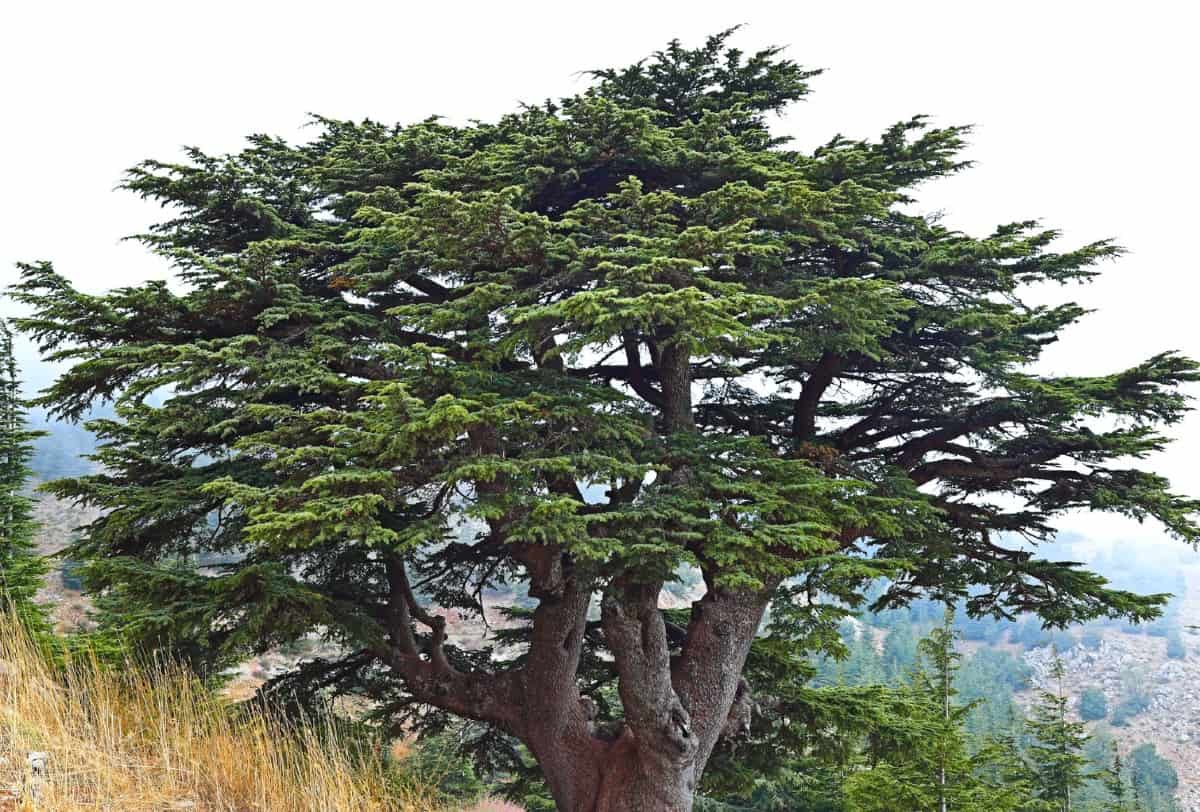 These beautiful and aromatic evergreens have reddish trunks and a blanket of green needle-like foliage. They have an irregular pyramidal shape and sweeping branches that birds enjoy nesting within.
Cedar trees are often hardy in zones 6 through 9, but some varieties, such as the Eastern cedar, grow well in zones 2 and up. These low maintenance and deer resistant trees grow to 20 feet in height and 30 to 40 feet wide.
Weeping Willow (Salix babylonica) – Cold Hardy Trees with Arching Branches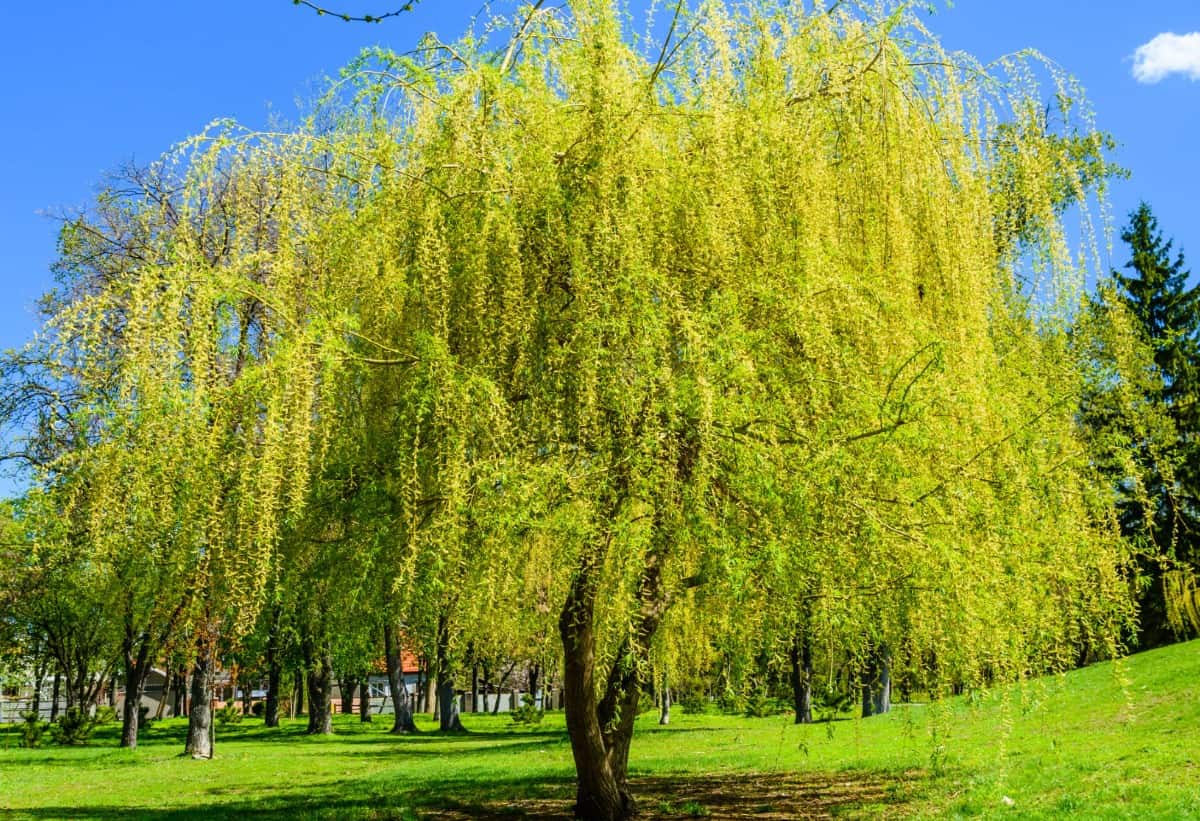 Willow trees have a majestic appearance, whether they have leaves or not, with their long, drooping branches that nearly touch the ground. Their lance-shaped green leaves turn yellow in the fall and provide privacy to the yard.
These graceful shade trees are deciduous and hardy in zones 4 through 10. They love full sun and growing near a water source such as a creek or pond. Willows grow 35 to 50 feet and need a decent amount of space to grow.
Sago Palm (Cycas revoluta)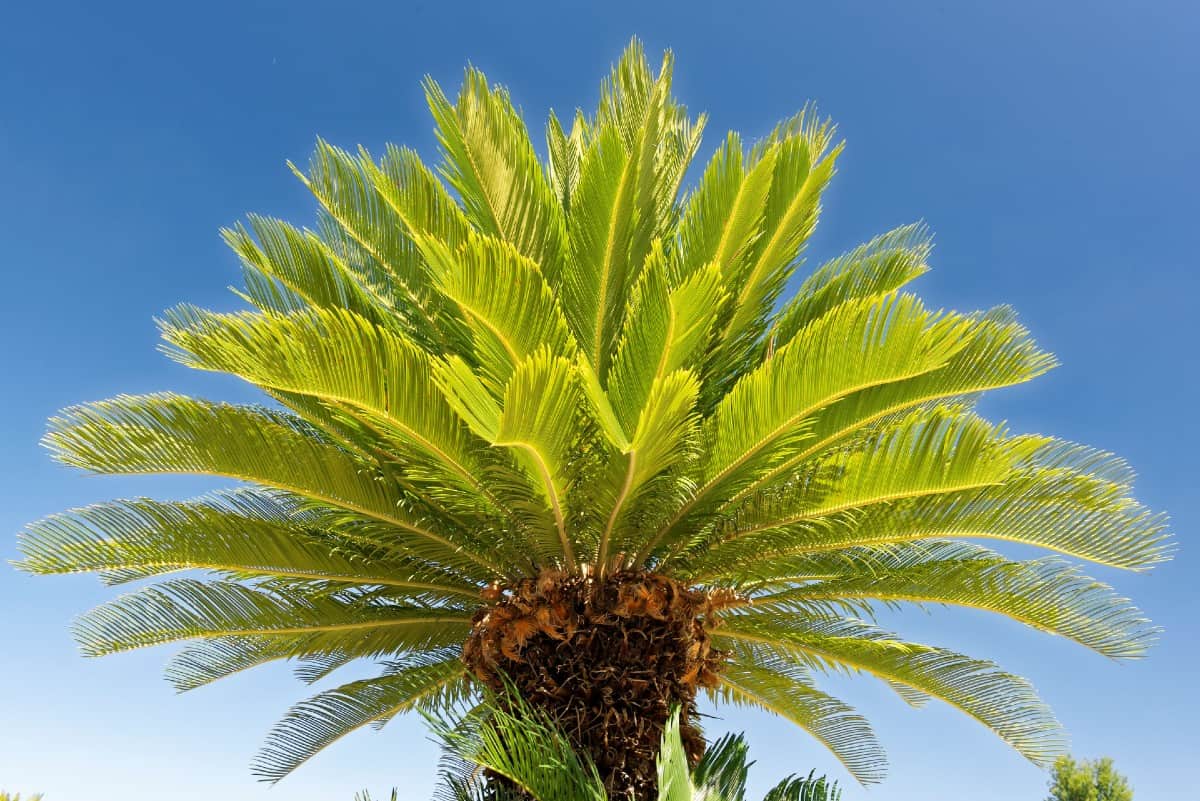 While the sago palm resembles a traditional small palm, it is actually a cycad. It has stiff glossy fronds that give it a tropical feel, with branchless, palm-like leaves that protrude directly from the trunk.
Sago palms are low-growers, only reaching 3 to 10 feet tall and wide. They are drought tolerant and grow easily in containers or a garden setting. These ornamental trees are hardy in zones 8 through 11; however, these cold hardy palms tolerate temperatures down to 15°F.
Ash (Fraxinus) – Shade Tree with Vibrant Fall Color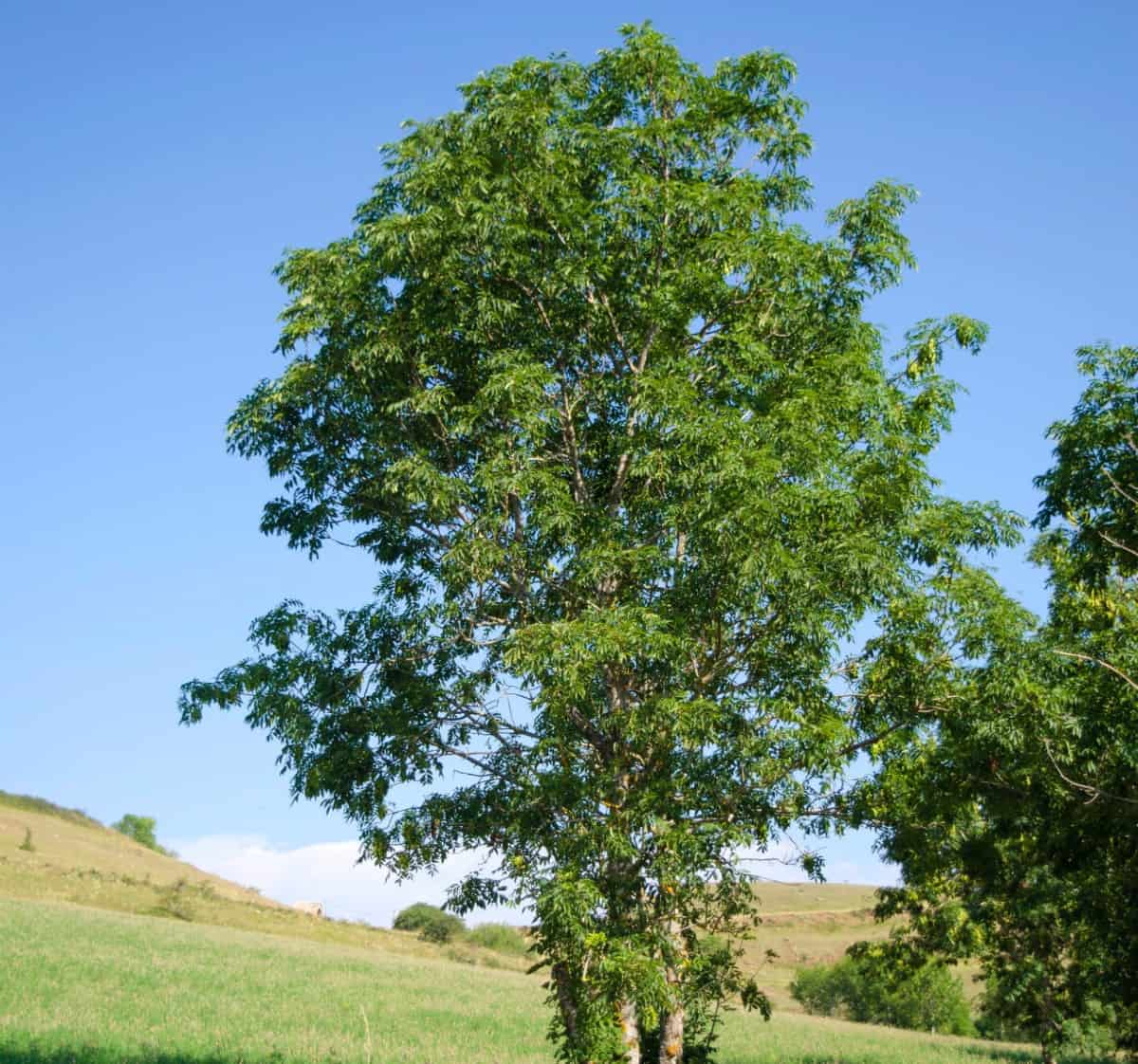 There are many ash varieties, some with narrow teardrop leaves and others with broad dome shapes. These trees for fall and cold winters turn from green to orange, gold, red, and purple at the end of the season for a spectacular autumn show.
Ash trees tolerate many soil conditions and grow well in hardiness zones 2 through 9. They are deciduous and grow to 20 feet tall or more and 30 to 50 feet wide. These trees are good for privacy and erosion control.
Apple (Malus domestica)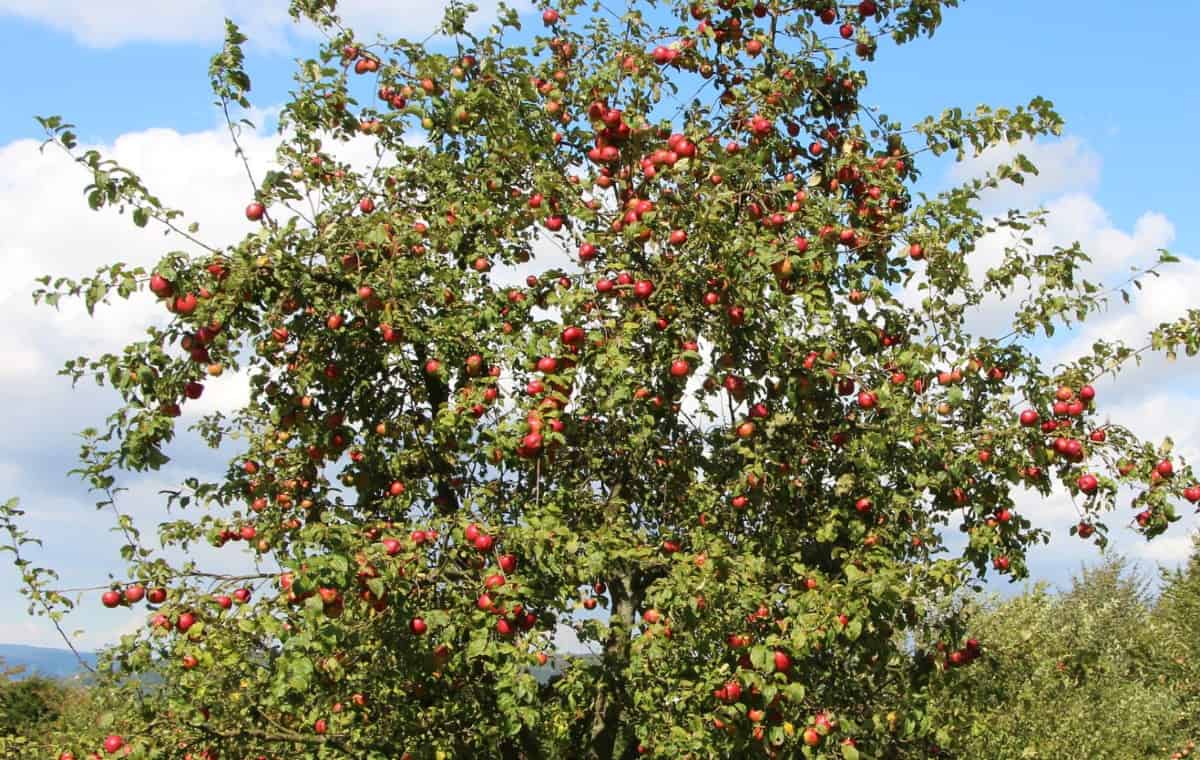 Apple trees are considered an all temperate-zone fruit tree, and there are many kinds to choose from.
They have white or pink flowers in the spring, followed by fruit in the fall. Choose a self-pollinating tree or grow two or more cultivators to ensure cross-pollination.
These fruit trees grow anywhere from 3 to 20 feet tall with a 2 to 40-foot spread, depending on the type. They enjoy full sun and thrive in USDA hardiness zones 3 through 10.
Bulgaria Windmill Palm (Trachycarpus fortunei) – Cold Tolerant Palm Tree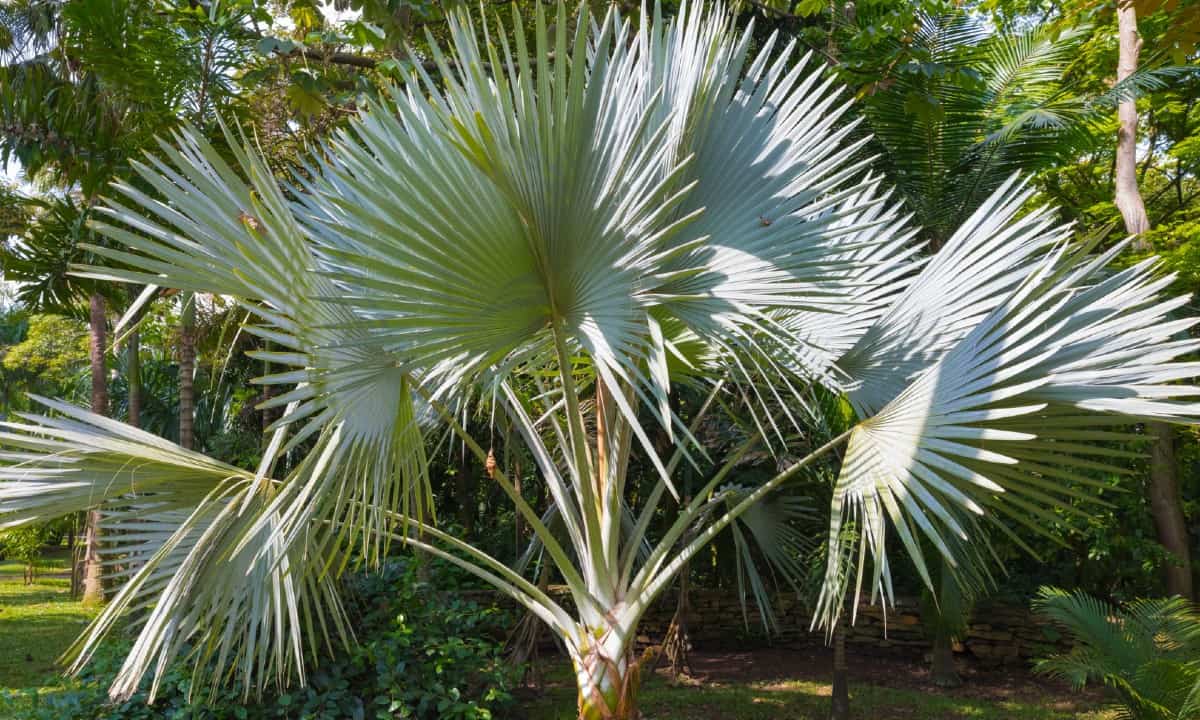 We often associate palm trees with warm tropical climates, but the Bulgaria windmill palm withstands temperatures down to -17°F. It has broad, short fronds of fan-like leaves and a single, narrow trunk.
Bulgaria windmill palms typically grow in hardiness zones 7 through 10 and have a mature size of 12 feet tall with a canopy of 4 to 5 feet across. They grow well in-ground or containers and desire sunny locations, making them ideal trees for beach areas.
Birch (Betula)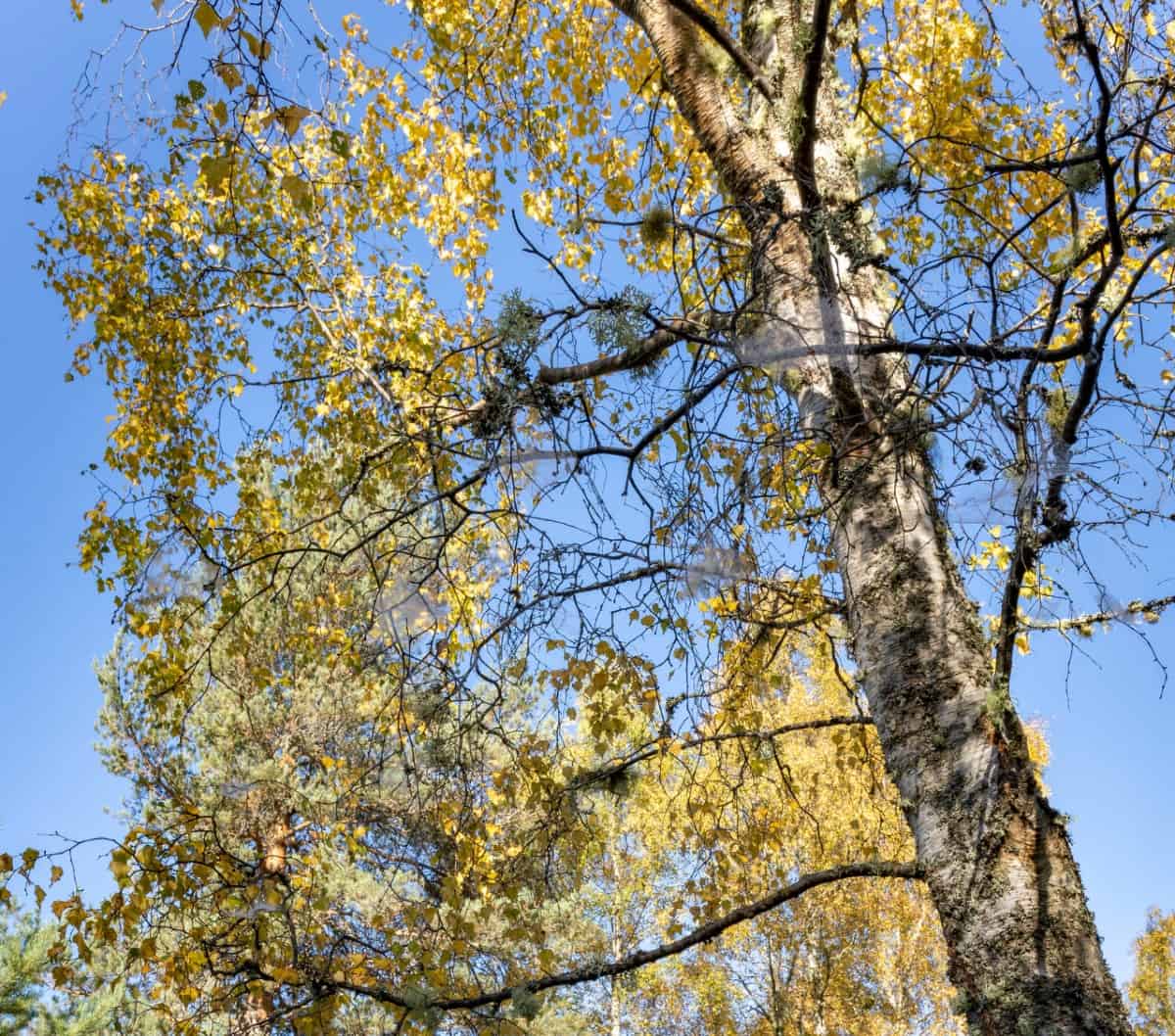 There are several birch trees species, and some of them have attractive peeling bark that makes them stand out from the rest. Birches have small leaves that provide fall color, and their delicate branches are a welcome habitat for many wildlife critters.
Birch trees range in size from 20 feet tall or more with a crown spread of 15 to 25 feet. They grow ideally in part or full sun and are hardy in zones 2 through 7. They flourish in cool locations and struggle in hot, dry climates.
Maple (Acer) – Hardiest Trees with Dramatic Fall Color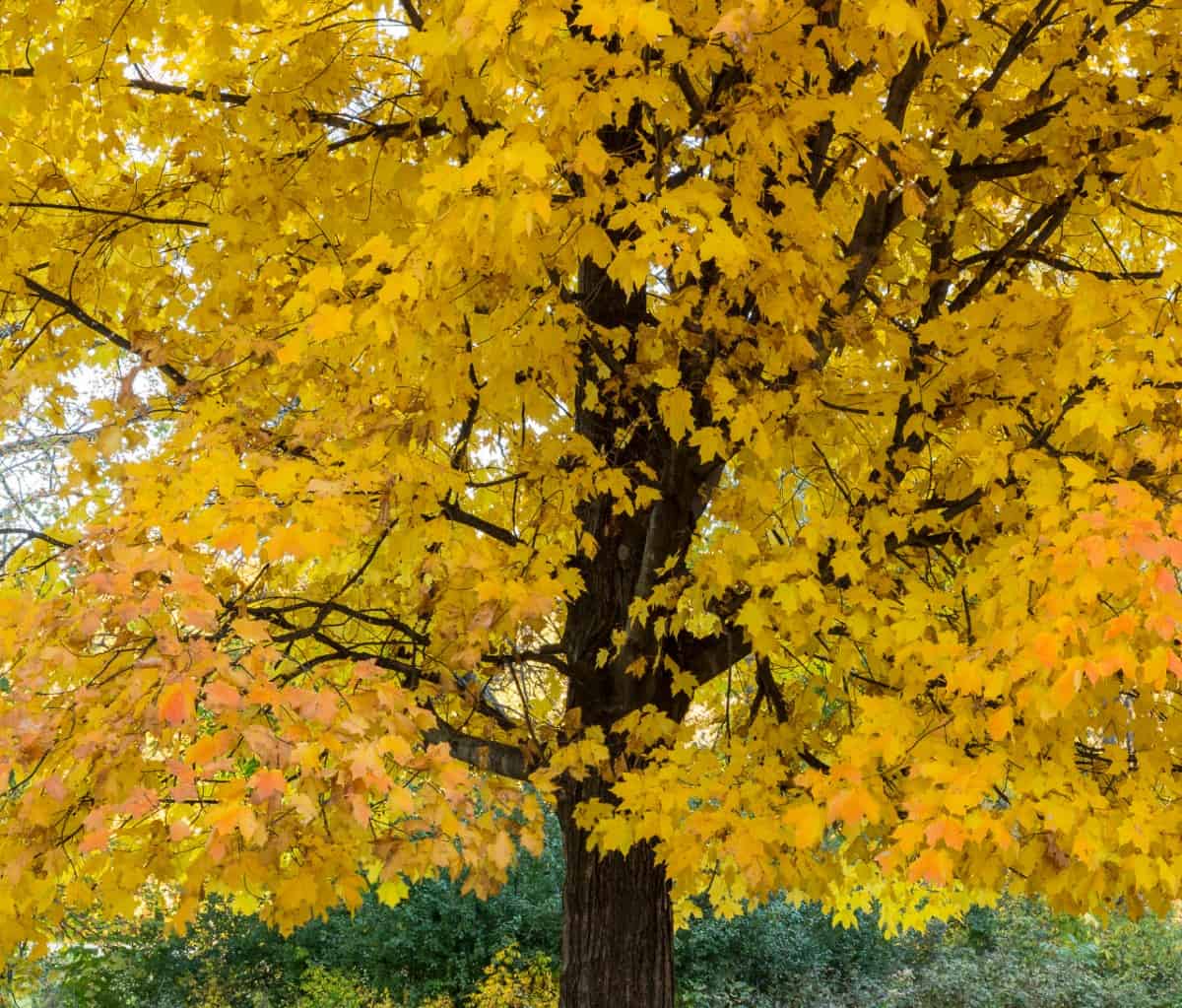 There are many species in the maple tree family, and they all offer an abundance of shade with their large leaves. They are famous for their dramatic fall foliage in yellow, orange, and red, and some have intriguing branches for winter interest.
Maple trees grow well in hardiness zones 3 through 9 and full sun or part shade. They are an option for slope and erosion control and grow 20 feet tall or more with a crown spread of up to 50 feet wide.
Oak (Quercus)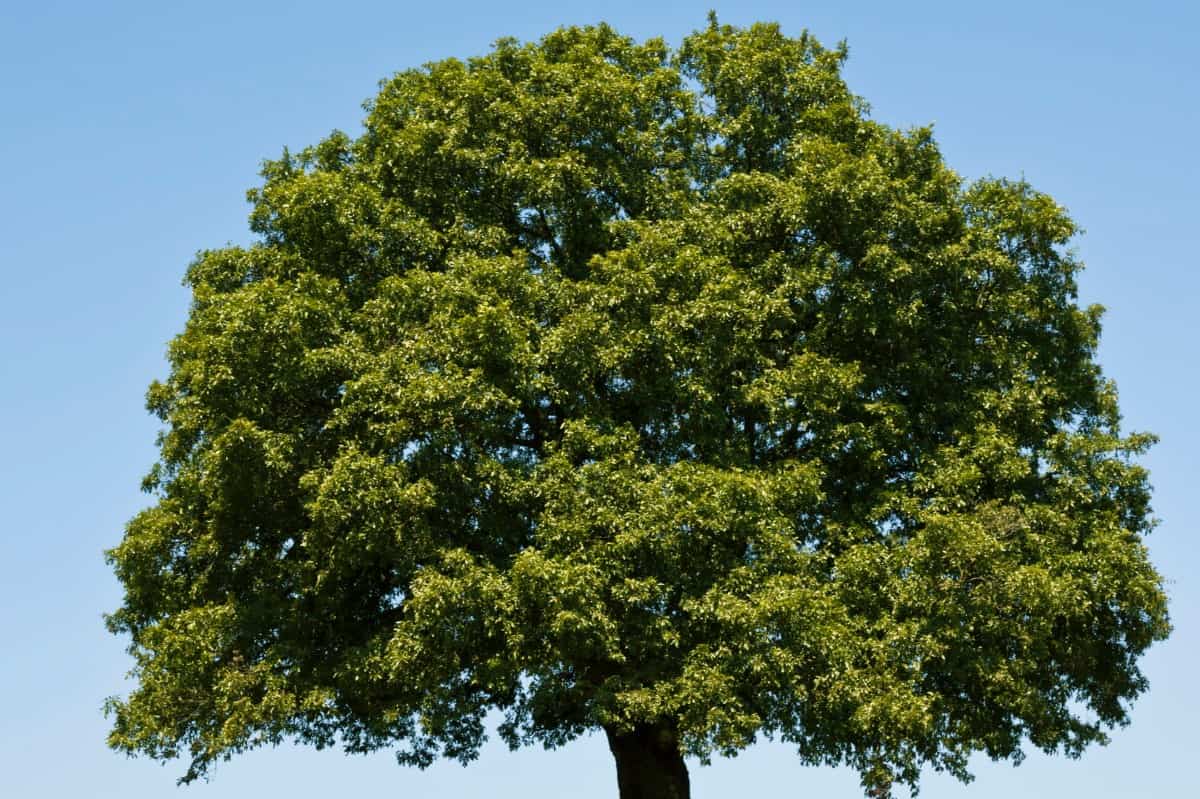 The mighty oak gets its name for a very good reason. This hardy and robust tree tolerates many conditions and grows in a rounded and densely leaved shape. It has showy bark and distinct leaves that turn yellow-brown to fiery-red in the fall.
Oak trees range in size and grow 20 feet tall or more. They favor sunny areas but tolerate part shade and are hardy in zones 3 through 8. They are a good choice for privacy, and these trees for birds allow them to be content nesting in the branches.
Contender Peach (Prunus persica) – Fruit Trees with Crops of Sweet Peaches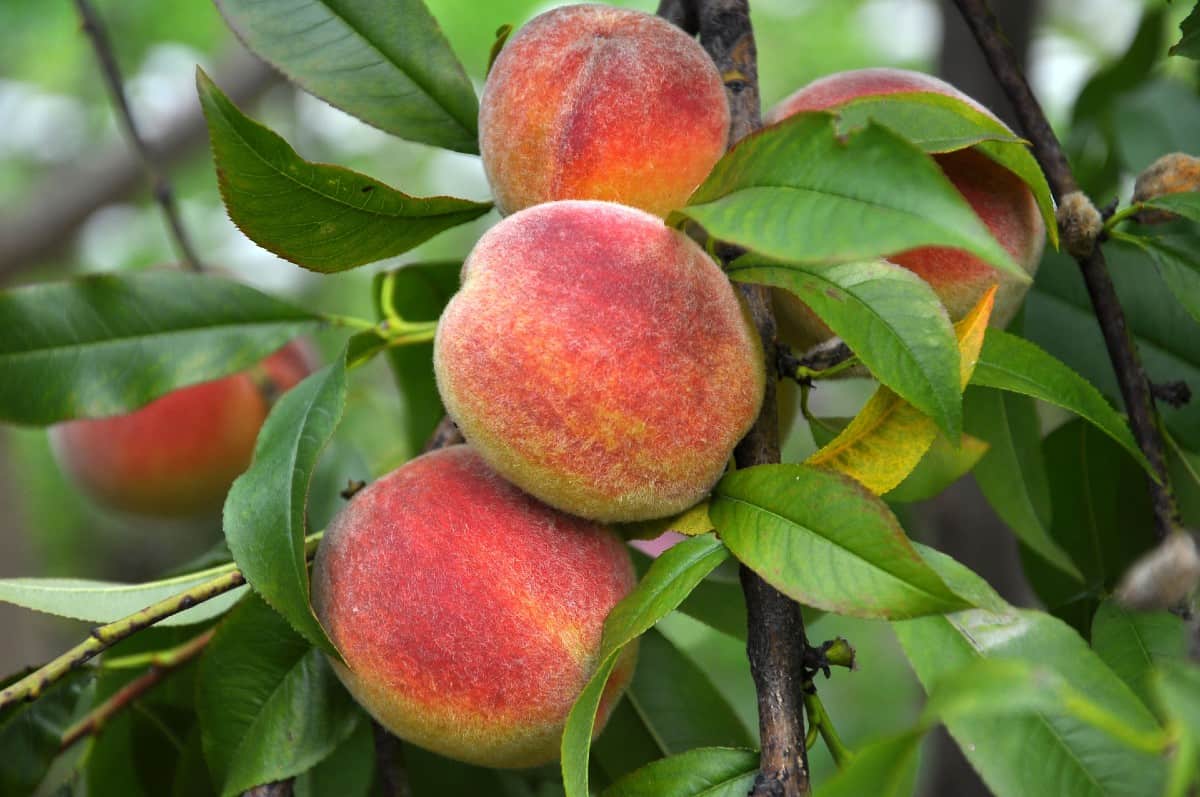 Contender Peach trees produce pink spring-time flowers and generous crops of medium to large, sweet freestone peaches. They are winter-hardy trees that tolerate sub-zero temperatures and are a favorite among winter gardeners.
This tree is disease resistant and hardy in USDA zones 4 through 8. These peach trees have a mature height of 12 to 15 feet and perform best in full sun. They prefer well-drained soil and do not tolerate heavy clay.
Juniper (Juniperus)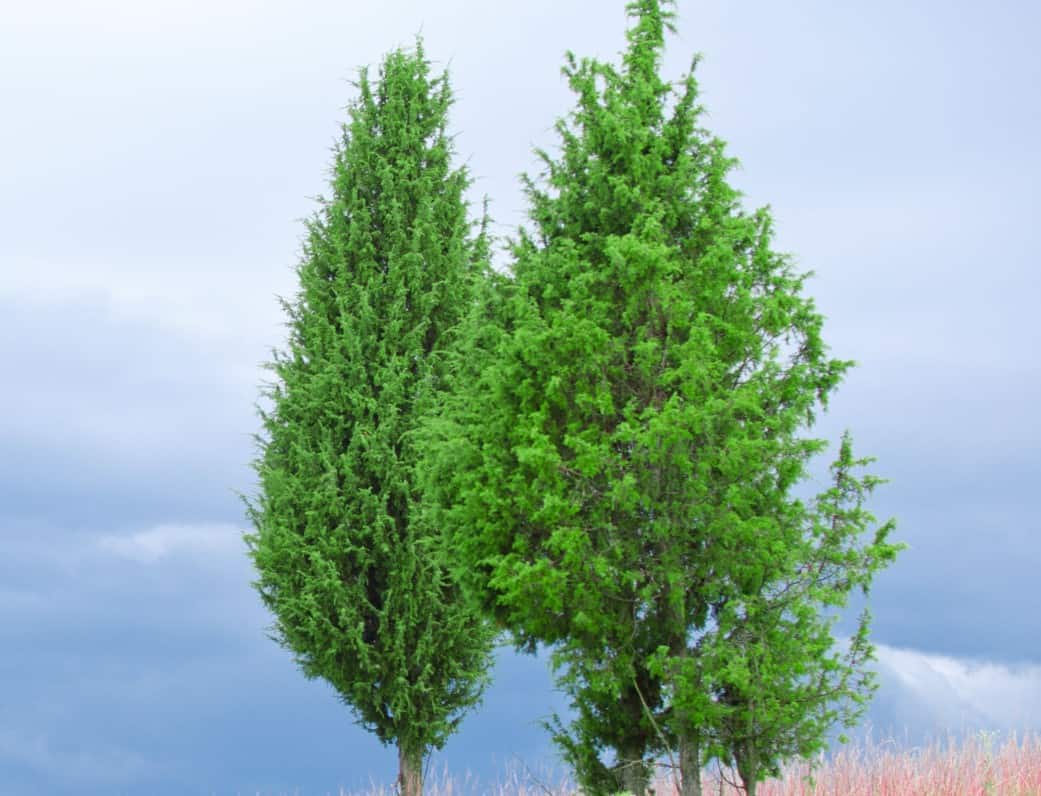 There is a wide variety of juniper trees, and they are all tough and versatile in growth. Cold-hardy junipers have gray-green, needle foliage and often grow with columnar shapes, and prefer part to full sun.
These coniferous evergreens grow 20 feet tall or more and are suitable for growing in USDA hardiness zones 3 through 9. They are a great choice for privacy and are low maintenance, deer resistant, and drought tolerant.
Westcot Apricot (Prunus mandshurica) – Cold Hardy Fruit Tree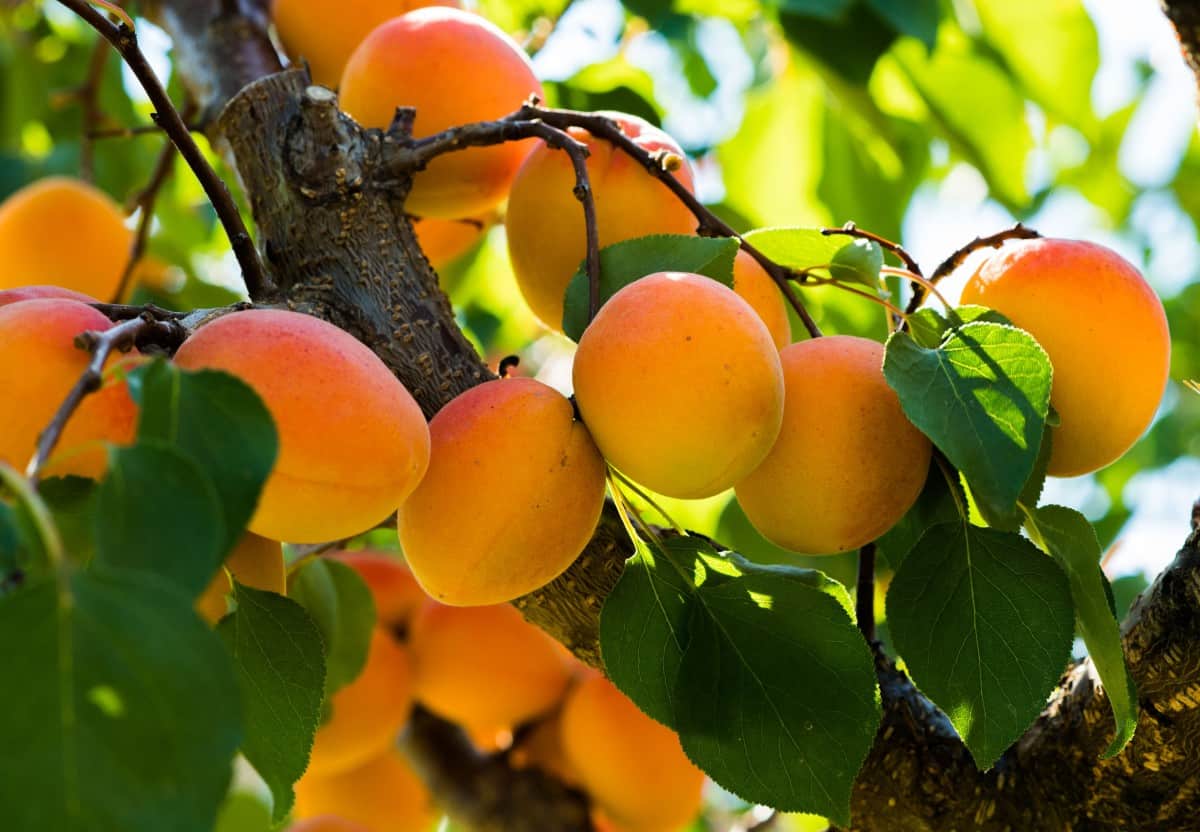 There are a few types of cold-hardy apricot trees, and the Westcott apricot is one of the most resilient. This tree produces blossoms that are not as susceptible to frost like many others, and are ready for harvest in early August.
The Westcott apricot is suitable for growing in hardiness zones 4 through 8 and grows 20 feet tall. It prefers deep, well-drained soil and full sun. Other apricot trees are required for cross-pollination.
Eucalyptus (Eucalyptus globulus)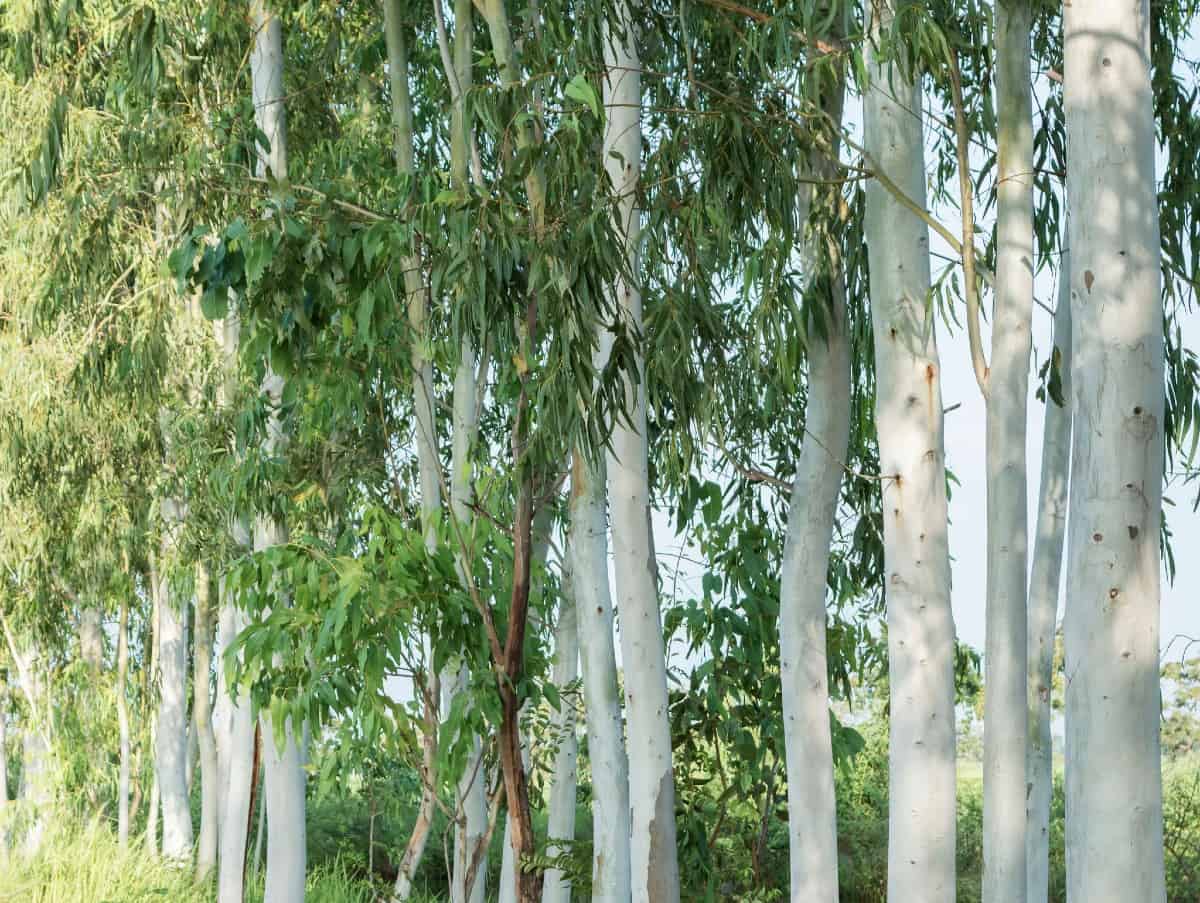 This tough tree has foliage with a menthol-like scent that is popular in essential oils. It is an easy, fast-growing tree with exfoliating bark that is a pretty sight on the landscape. Some types produce white, pink, or red flowers during the summer.
Eucalyptus trees are hardy in zones 6 through 11 and tolerate cold weather. They are water-lovers that range in size from 8 to 20 feet tall and are content in full sun.
European Fan Palm (Chamaerops humilis) – Cold Tolerant Palm Tree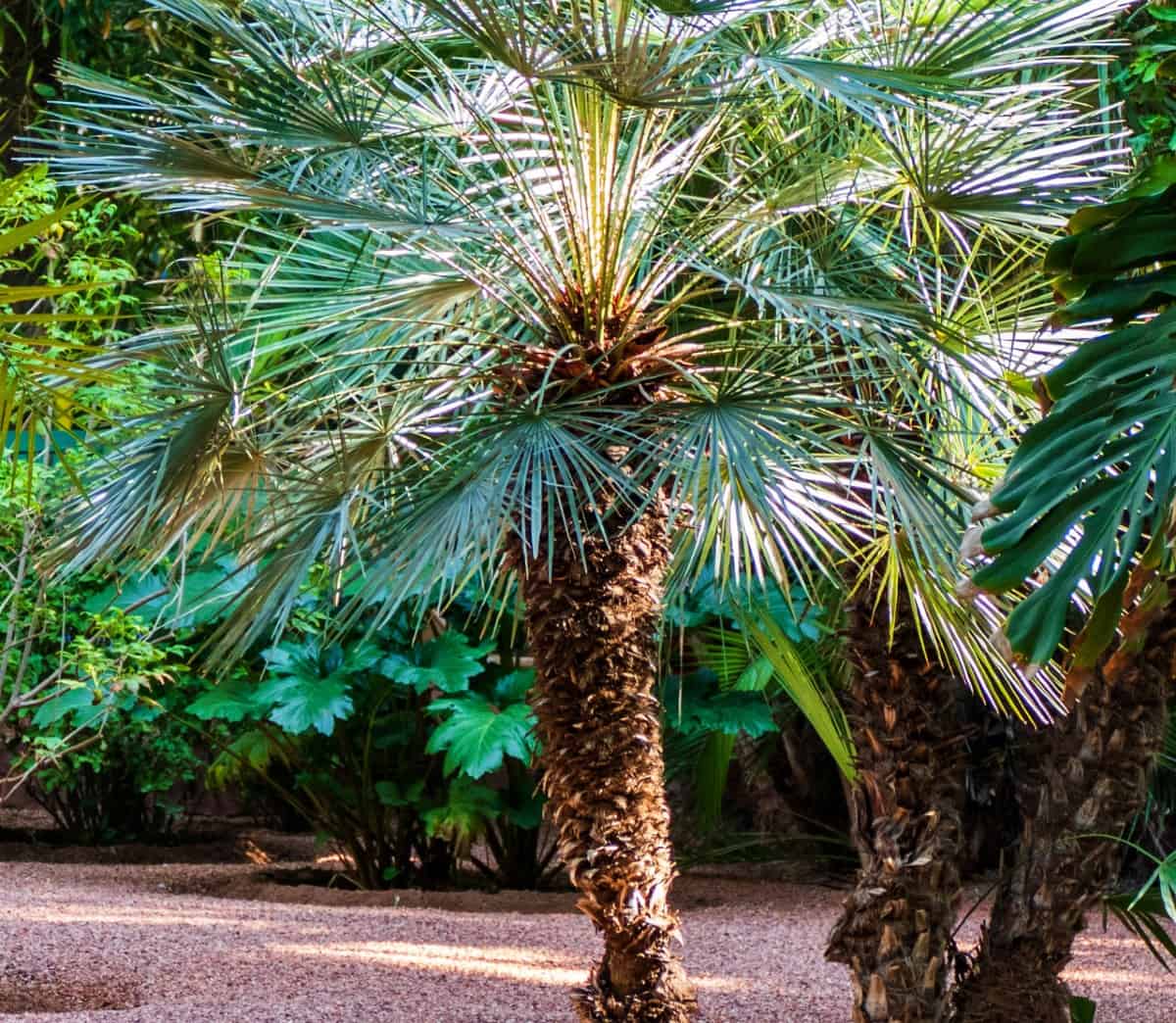 This slow-growing, clumping palm is compact with multiple trunks. It has palmate leaves of fine-textured fronds that are light green to silver. The tropical appearance of this tree makes it stand out from the rest in colder climates.
The European fan palm has small clusters of yellow spring flowers, followed by inconspicuous fruits. While it grows in hardiness zones 8 through 11, it tolerates temperatures that drop to 10°F and lower. This palm grows 8 to 15 feet tall with a 6 to 10-foot spread.
Just because the countryside around your home goes bare with the changing seasons doesn't mean your yard has to look stark and uninviting.
Many trees love growing in cold weather, and some of them even keep their green foliage. The key is to choose winter-friendly trees for your hardiness zone.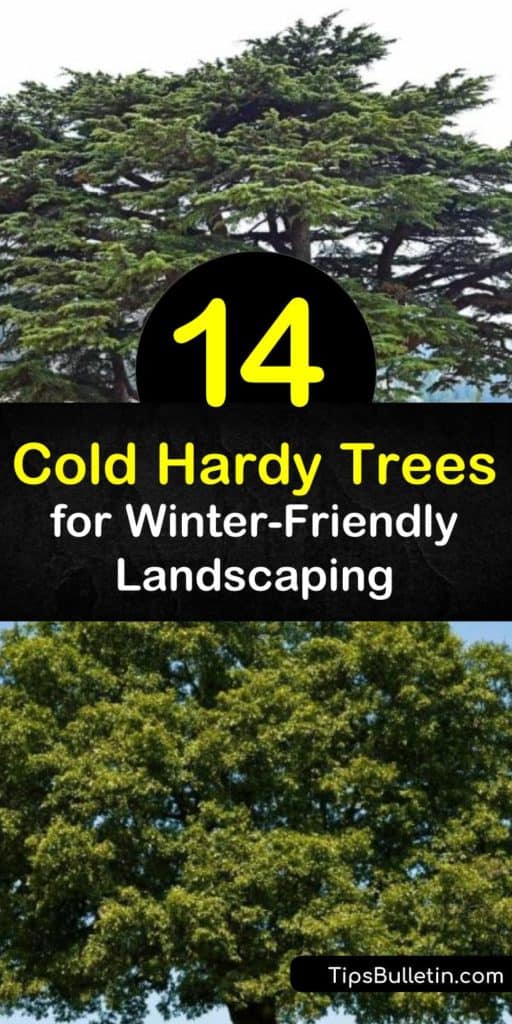 Knowing which cold hardy trees to grow in your area makes a landscaping job easier, so why not share our cold climate tree guide with your northern friends and family on Pinterest and Facebook?