Most gardeners have wondered what to plant with cauliflower at some time or another. Companion planting for cauliflower doesn't have to be complicated. Companion planting is growing several plants in the same garden bed for mutual benefit.
Companion planting for cauliflower plants has numerous advantages, including improving the aesthetics of your garden design, combating common pests like aphids, cabbage moths, bean beetles, and flea beetles attracting beneficial insects, and enhancing the overall flavor of your valued garden crops.
Aside from the benefits to your plants, companion planting makes better use of your vegetable garden space, allowing you to harvest more types in a smaller area. The variety involved with companion planting is great for pollinators, wildlife, and overall soil health.
Discover What to Grow with Cauliflower
Finding out which cauliflower companion plants work best in your garden helps you get much more out of it. What vegetables can you plant together with cauliflower? Use these handy tips to make a companion planting chart with a list of good companion plants to grow with your cauliflower.
Whether you want to use fewer pesticides and are looking for good companion plants to deter pests or wish to achieve a more bountiful harvest while helping your garden thrive, companion planting may be for you.
Cauliflower is one of a dozen veggies in the Brassicaceae family's genus Brassica. The Brassicas are also known as cruciferous vegetables or the cabbage family. Brussels sprouts, turnips, cabbage, collard greens, kohlrabi, and kale are other Brassicas veggies.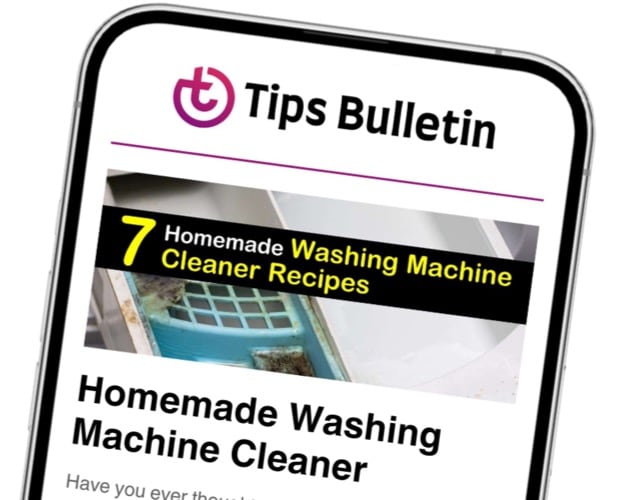 Finally, an email that Transforms Your Home.
Get the latest home and garden tips from our experts, delivered straight to your inbox.
The cauliflower plant stages are similar to other Brassicas. Cauliflower is annual, and it reproduces through seed. Growing vitamin and calcium cauliflower in compact clusters in your vegetable garden is as wonderful as it gets. Cauliflower plants yield dense, mildly sweet-tasting florets, high in nutrients.
Most people eat only the tasty white meat known as the curd or the head. Everyone needs a little help from their friends from time to time, and plants are no exception. Cauliflower plants thrive with good companion planting.
Try Beans for Companion Planting for Cauliflower
Cauliflower is a heavy feeder that can quickly deplete many nutrients from your vegetable garden. As they grow, legumes like pole beans and bush beans release nitrogen into the soil, replacing the nutrients used by the cauliflower plants. Supplement your plant's nutrition with an easy manure tea fertilizer.
Mix well and pour on the soil to help your plants get the necessary nutrients.
Pole beans are preferred by many gardeners over bush beans, as they produce veggies for longer though they do require extra effort as they need a trellis to climb for best results.
Plant-based protein, fiber, B vitamins, iron, calcium, potassium, phosphorus, and zinc are abundant in beans and legumes, often low in fat. This vitamin richness makes them a great choice to answer what to grow with cauliflower, as well as a tasty and nutritious addition to your vegetable garden.
Aromatic Herbs are What to Plant with Cauliflower
Aromatic herbs like sage and thyme are a brilliant answer if you're still wondering what to grow with cauliflower. The pungent aroma of sage keeps some pests away from cauliflower. Planting and growing sage in your vegetable garden attracts beneficial insects and pollinators, increasing biodiversity and crop yields.
Thyme plants offer ground cover for cauliflower plants, keeping weeds away and preventing bolting by keeping plant roots cool. Thyme creates a powerful scent to attract pollinators and confuse garden pests like aphids by masking the smell of cauliflower plants.
Chives, catnip, fennel, chamomile, borage, chervil, hyssop, shallots, and oregano are additional aromatic herbs that work well for this purpose.
Spinach and Swiss Chard are Great Companion Plants
Cauliflower thrives in the same soil as spinach and Swiss chard, making them an easy answer for what to plant with cauliflower. These plants use different soil nutrients, and their roots spread to different soil strata layers.
Planting Swiss chard and spinach alongside cauliflower allows you to grow more veggies in your vegetable garden. Their diverse nutritional requirements and use of soil levels enable them to excel in close quarters.
In addition, Swiss chard and spinach are delicious and packed full of nutrients, giving you more tasty veggies to enjoy alongside your cauliflower.
Marigolds are a Good Companion for Cauliflower
In vegetable garden beds, marigolds are worth their weight in gold. They not only provide bright colors to mostly green plant beds, but they also have a strong aroma disliked by deer, rabbits, and even some in-ground pests and insects.
Grow marigolds as a good companion plant for cauliflower and let their odor deter and provide a barrier of protection against aphids and flea beetles without the need for pesticides.
Marigold's vibrant colors attract bees and other beneficial insects to your vegetable garden – they not only deter pests but attract pollinators to give you a better harvest.
Options for Other Cauliflower Companion Plants
Cauliflower isn't picky. It grows sufficiently with several different companion plants. When considering what to plant with cauliflower, factor in your taste in veggies and your goals for your garden – chances are, one of cauliflower's favorite companions fits your goals.
Nasturtiums, parsnips, zucchini, radishes, leeks, and marjoram are additional companion plant options for cauliflower. Use the veggies you like to eat and those you can access to narrow a companion planting chart to work from and ensure your cauliflower thrives.
Gardeners have practiced companion planting in vegetable gardens for many years. It has more recently expanded to fruit trees due to its success in promoting growth and its ability to deter pests without chemical pesticides.
Companion planting uses simple principles found in nature to benefit the desired crop and allow growers to appreciate a second different crop while maximizing vegetable garden space.
If you're wondering what to grow with cauliflower, the great news is you have tons of options. Whether you love growing fresh aromatic herbs or prefer to grow extra crops like radishes, pole beans, or Swiss chard, cauliflower has many good companion plants.
Like many members of the Brassicas family, cauliflower growing problems can include club root so remember to practice crop rotation and employ companion planting to ensure you have a high yield of fresh, tasty veggies to eat throughout the season.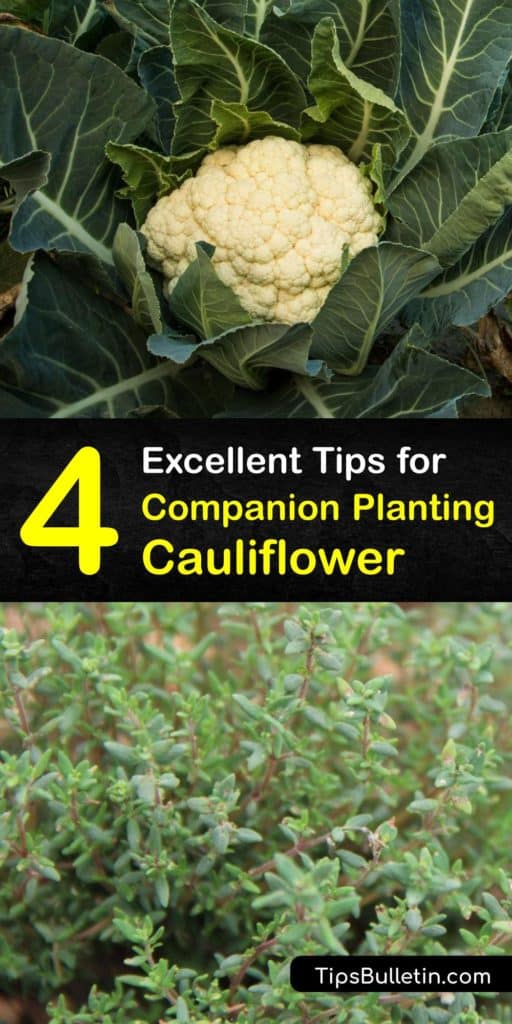 If you loved this article on what to plant with cauliflower, share these valuable tips on companion planting for cauliflower with your family and friends on Pinterest and Facebook.