Planting a vegetable garden is a terrific way to ensure you get the freshest organic veggies, and peas are a wonderful addition. They are relatively simple to grow, especially if you plant them alongside the proper vegetables and flowers. Learn how to produce a thriving garden by companion planting for peas.
There is nothing better than growing a vegetable patch full of Brussels sprouts, lettuce, potatoes, and peas. The entire process brings you in touch with nature, and you get to harvest a crop at the end of the season. However, some plants benefit garden peas while others are better off growing in another location.
There are many reasons to grow companion plants with snap peas, snow peas, or English peas, from pollination to pest control. Some plants provide a habitat for beneficial insects, and others help maximize the use of space or increase crop productivity.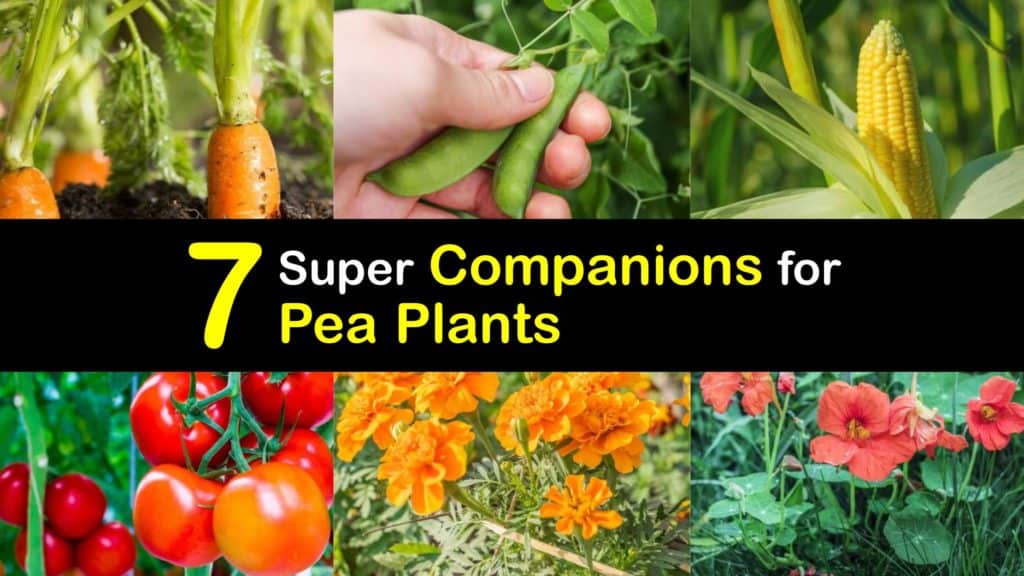 Companion Plants for My Peas
Learning what vegetables to plant together is a must in organic plant care. Discover what to plant with peas to ensure your veggie plants flourish and produce a healthy crop at the end of the season, whether you add your pea plants to the garden or are discovering the way to grow peas in a pot. Unfortunately, not all plants are companions to peas, and knowing which ones are friends or foes goes a long way to a healthy garden.
We put together detailed descriptions for the best peas companion plants and explain their growing habits and how they benefit peas as they grow.
How Companion Planting Helps My Peas
Gardening takes a lot of time and effort, from preparing the garden bed, sowing seeds, and weeding to watering and feeding your plants as they mature. Companion planting peas with other veggies and flowers help the growing process, leaving less work for you throughout the growing season.
What are Some Companion Plants for My Peas?
Pea companion planting is the practice of growing beneficial plants together in the garden, whether you are planting peas from seed or are using seedlings. Some peas companion plants enrich the soil, which means less fertilizer is necessary for healthy growth.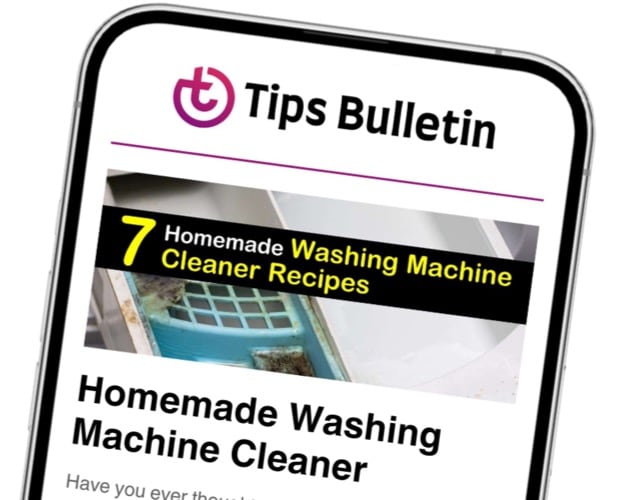 Finally, an email that Transforms Your Home.
Get the latest home and garden tips from our experts, delivered straight to your inbox.
Other plants deter pests like the cabbage moth, Colorado potato beetle, cabbage looper, flea beetle, tomato hornworm, and carrot fly. Some plants draw pollinators and beneficial insects to your crops.
What to Plant with Peas in My Veggie Garden
Various plants grow well with peas, including herbs, flowers, and veggies. If you're wondering what to grow with peas in a vegetable garden, carrots, corn, cucumbers, and beans are some excellent choices.
The cucumber plant, potato plant, Brussels sprout plant, and cabbage family members are also options. Each veggie benefits the pea plant in its own way, creating the perfect growing environment.
Grow the Three Sisters – corn, squash, and peas or beans like the first Native Americans. Peas make a great companion plant for zucchini and other squashes. Peas grow well with radishes, too, as the peas enrich the soil for the radishes.
There Are Plants I Should Avoid Growing with Peas
Plants are like people, and sometimes they don't get along. It's crucial to understand which plants to avoid growing in the snow or sweet pea garden.
Peas cannot stand any allium family member, and it's best to plant onion, garlic, leek, shallot, and scallion in another area. The gladioli is another plant peas do not tolerate, and while they are beautiful, it's a good idea to grow them somewhere else.
Carrots (Daucus carota)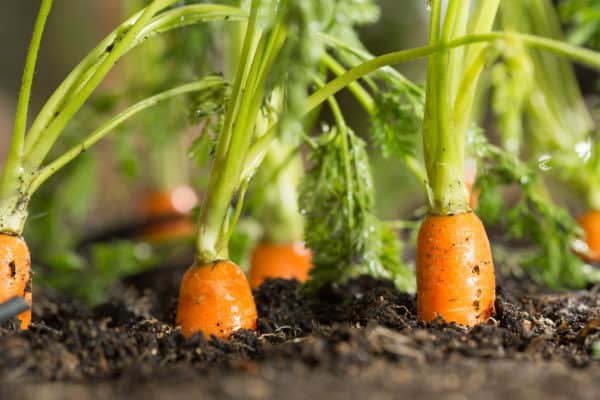 Not only do carrots and peas go well together in a stew, but these veggies make ideal companions in the garden. When you plant carrots and peas together, they both mature in 70 to 80 days and enjoy moist, cool conditions. Peas are great to plant with carrots in the early spring or fall.
The carrot plant is a biennial grown as an annual, and they prefer loose, well-draining soil that is slightly acidic. There are many carrot types, ranging in size from one inch to twelve inches, and all parts of the plant are edible.
Marigolds (Tagetes) – Companion Planting for My Peas with Flowers
Marigolds deter the Mexican bean beetle, nematodes, cabbage worms, and other common pests, making them an ideal plant to grow with your peas. They even help keep deer, rabbits, and squirrels away from your plants and keep the area mosquito-free.
Marigolds are fast-growing plants that need little help from you to flourish, and they look stunning as a border around your vegetables. Plant them in full sun, and these flowering annuals fill the space with bright yellow, orange, and red colors throughout the summer.
Sweet Corn (Zea mays)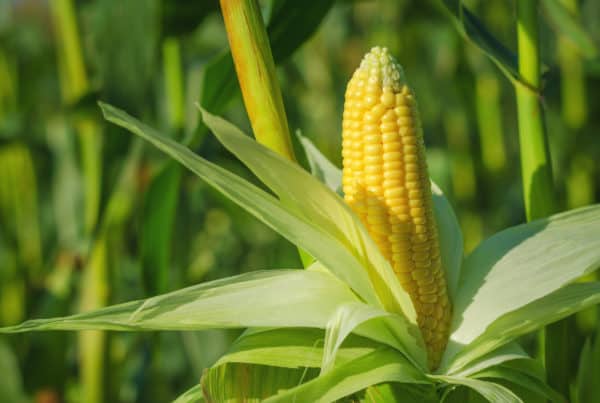 A sweet corn plant is a great addition to the vegetable garden, and it's a useful companion plant for peas since it's the perfect natural trellis for the pea tendrils. In return, pea plants fix nitrogen in the soil, which helps the corn grow healthy.
However, corn takes a lot of space, growing six to eight feet tall, and a large bed is necessary for optimal growth. It thrives in full sun and loamy, well-drained soil, and there are many varieties to pick from, including disease-resistant and early producing types.
Tomato Plants (Solanum Lycopersicum) – My Easy-Growing Companion Plants for Peas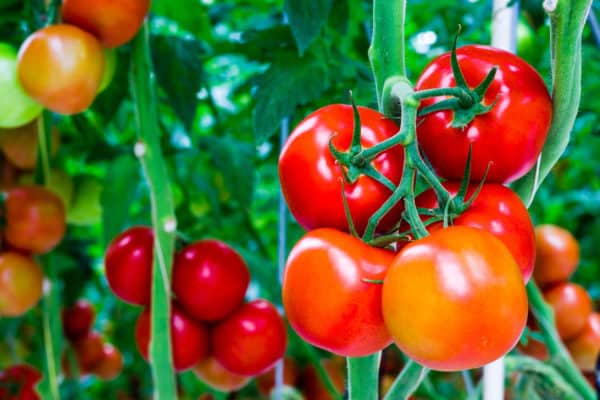 Tomato plants pair nicely with pea plants, and they help each other in various ways. Tomatoes are heavy feeders, and they benefit significantly from peas since pea plants enrich the soil with nitrogen. You can plant peas next to tomatoes to balance out the garden.
There are many hybrid and heirloom tomatoes, from cherry and Roma to beefsteak, and they vary in size. All varieties want full sun to thrive, and they mature from 60 to over 100 days.
Bean Plants (Phaseolus vulgaris)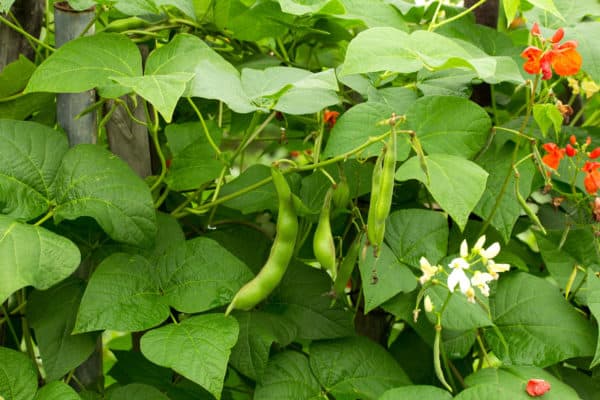 Some of the best companion plants for peas are pole beans and bush beans. They have similar growing conditions, and beans add nitrogen to the soil. There are many beans, from lima, kidney, and butter beans to snap beans and blackeye peas. Some are perfect for growing in pots, while others like the pole bean, are great for a garden.
Depending on the type, beans grow from 2 to 15 feet tall and 2 to 3 feet wide. They are self-pollinators, need full sun and loamy, moist, well-drained soil for optimal growth, and are ready to harvest 65 days after planting.
Nasturtiums (Tropaeolum) – Companion Plant that Deters Beetles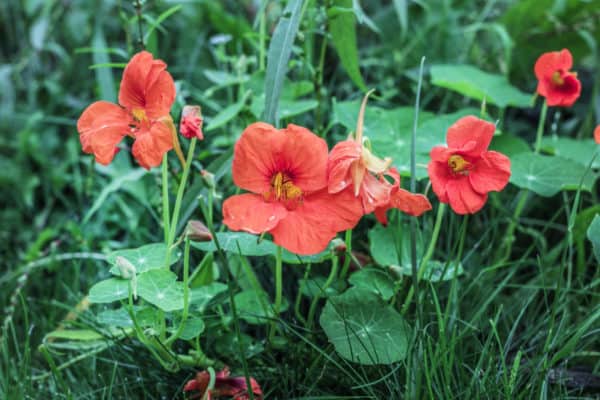 Nasturtiums make a great border plant for your pea plants, and they add a touch of beauty to the area. They draw aphids away from your peas and produce an airborne chemical that repels the cucumber beetle, asparagus beetle, potato beetles, cabbage loopers, and other harmful insects.
These annual plants produce vibrant flowers in shades of red, orange, yellow, pink, and cream from May through September. They grow ideally in full sun and reach up to 1 foot tall with a 1 to 3-foot spread.
Basil (Ocimum basilicum)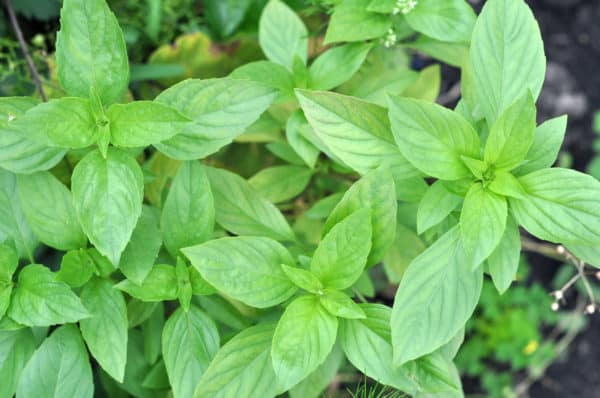 Thrips are a common pest of peas, and they live in the pea plant flowers. Planting basil near your peas helps solve this problem since it has aromatic oils that deter them. It's also helpful in repelling flies and mosquitoes.
Basil is a warm-weather annual herb, and it's one of the easiest to grow in full sun. There are many varieties, including sweet, Thai, Lemon, and Genovese, and they grow 16 to 24 inches tall and wide, depending on the type.
Peas are the perfect addition to the veggie patch, and they are relatively simple to grow. Unfortunately, they do not get along well with all plants, and it's important to know what to plant with peas and which ones to avoid.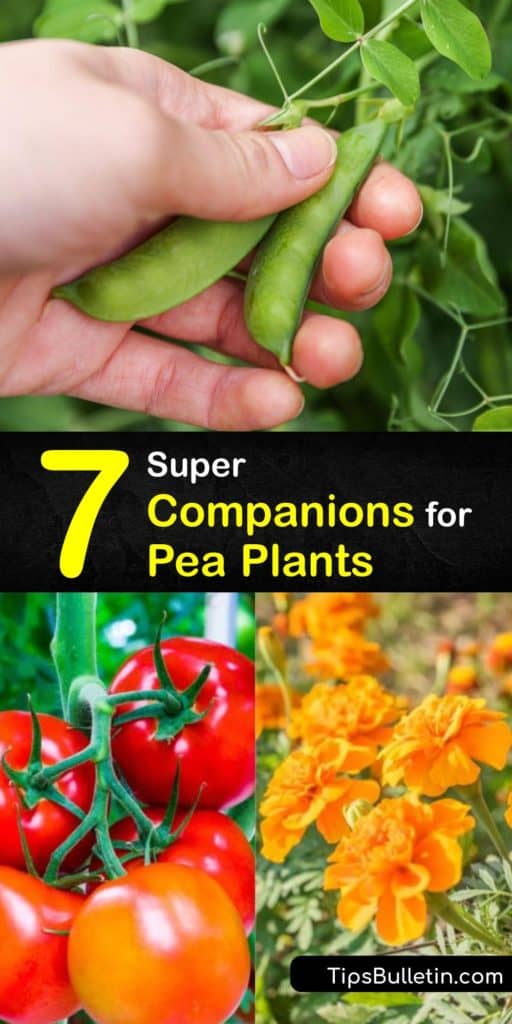 We hope that companion planting for peas helps you produce the healthiest vegetable garden, and we'd love it if you'd share our pea companion planting guide with the gardeners in your life on Pinterest and Facebook.