Zucchini plants are relatively easy to grow from seed. With full sun, fertile soil, and enough water, this annual summer squash produces abundant long, green, tasty fruits. Try companion planting zucchini to ensure your vegetable garden boasts healthy plants and a large yield.
Have you ever wondered what to grow with zucchini? Zucchini comes in both bushing and vining varieties. Grow this summer squash in moist, fertile, well-drained soil enriched with compost or manure. Water regularly, and ensure that the plants receive lots of sunlight.
As a squash, zucchini belongs to the Three Sisters, along with beans and corn. Native Americans traditionally planted these three crops together since they grow so well nearby.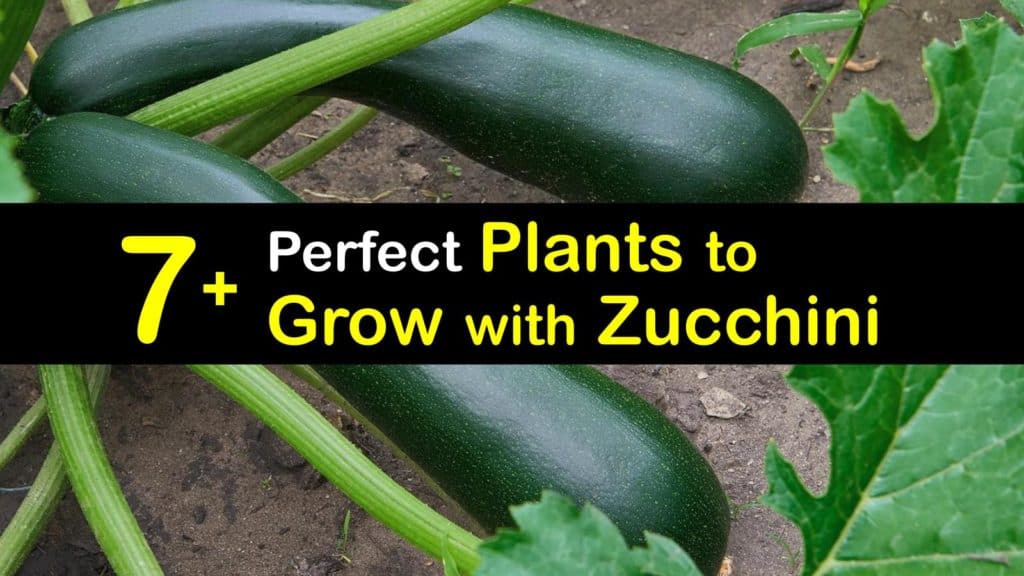 What to Plant with Zucchini
Each member of the Three Sisters offers benefits for the other plants. Beans fix nitrogen in the soil, and corn stalks support beans.
Zucchini and other squashes have the same moisture and fertility requirements as corn. They also have large, spiny leaves that discourage pests and shade the ground.
Beans and corn aren't the only zucchini companion plants. Other options include herbs like dill and certain flowers, like nasturtiums. These helpful plants might boost soil fertility, repel pests, or attract beneficial insects.
Companion planting zucchini often involves growing beneficial plants between zucchini plants or in nearby rows.
When considering what to plant with zucchini, you may also come across plants that trap pests. Put those companion plants far away from your zucchini to avoid having the insects spread.
Why Try Companion Planting Zucchini?
Companion planting is the practice of intentionally growing specific plants near each other to promote healthy growth. Learn what to grow with zucchini during the zucchini growing season to deter pests or attract beneficial insects and avoid a situation where you need a way to know when zucchini is bad on the vine.
Beneficial bugs could include pollinators or insects that prey on pests like aphids. Squashes are heavy feeders. Legumes like beans boost soil fertility by fixing nitrogen from the atmosphere.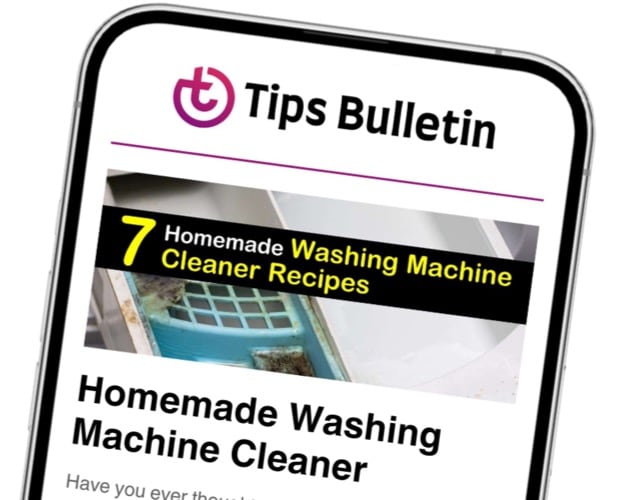 Finally, an email that Transforms Your Home.
Get the latest home and garden tips from our experts, delivered straight to your inbox.
Companion plants may discourage weeds and the spread of plant diseases. Squash companion planting may also promote faster growth, a larger yield, and better-tasting fruit. For example, chamomile and marjoram release chemicals that encourage faster-growing fruits with a more pleasant flavor.
Fast-growing plants like radishes help you keep track of zucchini rows. Planting between rows of plants saves space and water since less moisture is lost through evaporation. Ground cover companion plants like oregano act as a living mulch, keeping the soil cooler, preventing pests, and helping retain water.
What to Plant with Zucchini to Fix Nitrogen in the Soil: Beans
Like other legumes, bean plants fix nitrogen, meaning that they pull nitrogen from the air and make it available in the soil. In doing so, they help balance the soil's pH level and increase nutrient levels.
Have you been wondering what to grow with zucchini to boost nitrogen levels in the soil? Try planting bush beans or pole beans nearby, like in the Three Sisters arrangement.
Pole beans save space in the garden since they climb up a trellis instead of forming a bush. Note that you should avoid planting beans near chives, garlic, leeks, and onions.
Corn: An Ideal Zucchini Companion Plant
Another member of the Three Sisters, corn has the same moisture and soil fertility requirements as squash plants. It is a great companion plant for zucchini. Corn's sturdy stalks also provide support for vining plants like beans.
Plant corn to deter garden pests and protect your veggies from squash vine borers. These bugs get confused if squash and corn are planted close together.
Corn is a warm-season crop, so ensure that the soil temperature is above 55℉ before sowing the seeds and follow best practices for the way to grow sweet corn for a bumper crop. Consider planting sweet corn, which has a sugary flavor. Avoid planting other corn varieties too close to sweet corn since that can cause starchy cobs.
What to Grow with Zucchini to Improve the Soil: Peas
Like beans, peas fix nitrogen, enhancing the soil's fertility. Plant peas early to enrich the earth while your zucchini plants are still young. Peas are a cool-season crop, so you can start them once the soil temperature reaches 50℉.
There are both bush and vining pea plants on the market. Some varieties require you to remove the pod before eating them, while others have edible pods. Ideally, harvest your peas before the zucchini plants get too large and sprawling.
Blue Hubbard Squash: A Trap Crop for Pests
This heirloom winter squash has a bumpy, greenish-blue shell and sweet flesh. It acts as a trap crop for squash bugs, squash vine borers, and cucumber beetles.
Plant Blue Hubbard squash a couple of weeks before sowing or transplanting zucchini to let its seedlings grow larger. Plant Blue Hubbard around the periphery of your vegetable bed.
Three to eight feet from your zucchini plants should be enough to prevent the pests from jumping to the zucchini.
Clip off any infested leaves from the Blue Hubbard squash immediately. Dispose of the leaves in a sealed plastic bag. This heirloom variety is hardy enough that you'll probably still get a few squashes in the end.
Radishes: Edible Row Markers
Have you been wondering what to grow with zucchini to help you keep track of the plants? Try interspersing fast-growing radishes between your zucchini plants so that you'll know where to expect them.
As a plus, companion planting radishes with zucchini repels pests like aphids, cucumber beetles, squash bugs, and squash vine borers. This trick for zucchini companion planting works best if you let a few radish plants bloom and go to seed.
Note that radishes that grow under large, mature zucchini plants may only produce leaves. If you want to get roots, harvest them before the zucchini plants get too big.
Companion Planting Zucchini with Herbs
Try planting herbs near your zucchini plants to discourage pests and attract beneficial bugs and pollinators. Fragrant herbs like dill, parsley, and peppermint discourage pests like aphids, cucumber beetles, and flea beetles.
Be careful when planting strong-smelling herbs close together since they may alter each other's smells and flavors.
Small-flowered herbs like oregano and thyme attract helpful insects like parasitic wasps, ladybugs, and lacewings. Stop harvesting these herbs by early summer to encourage them to bloom and produce nectar.
Borage attracts pollinators like honeybees. It also releases calcium into the soil, helping prevent blossom-end rot.
Chamomile and marjoram release chemicals that encourage faster growth and a better flavor. The smell of mint repels grazing animals like deer. As a groundcover, oregano cools the soil.
What to Plant with Zucchini to Trap Pests: Nasturtiums
These lovely, edible flowers may be red, yellow, or orange. They make a good companion plant for zucchini since they trap insects like aphids, flea beetles, and whiteflies.
Plant nasturtiums around the perimeter of your garden to attract these pests away from your zucchini. Carefully dispose of infested leaves in sealed plastic bags.
Nasturtiums also repel squash bugs and squash vine borers. The flowers are helpful for pollination since they attract bees and butterflies.
Avoid planting nasturtiums in fertile soil or feeding them too much fertilizer. Excessive nutrients in the soil may cause the plants to focus on leaf production at the expense of blooms. These low-maintenance flowers also do not require much water.
Marigolds: Another Trap Crop
Marigolds attract garden pests like aphids, mosquitoes, slugs, and whiteflies away from zucchini. Plant these cheerful red, orange, or yellow flowers some distance from your zucchini plants to prevent an infestation.
Marigold roots release a chemical that repels nematodes. These versatile blooms also attract bees, butterflies, and predatory insects like lacewings and hoverflies.
Start marigold seeds indoors 50 to 60 days before the last frost. Once you transplant your marigolds outdoors, they thrive in full sun and hot temperatures. Only water the flowers in dry weather.
Plants to Avoid Growing with Zucchini
There are several plants that you should avoid planting with zucchini since they compete for resources or attract pests and diseases. If you're looking for something that grows well with cucumbers, zucchini is not it. For help with cucumber plant problems, look more toward beets and onions.
Cucurbits like zucchini, squash, cucumber and melons share similar pests and diseases and make poor sweet potato companion plants. Try to wait at least one year before planting cucurbits in the same site to reduce the risk of an infestation and do not plant next to cucumber seeds in the same season.
Although zucchini is similar to other squashes, squash does not make the best companion, just like parsnips and carrots. Zucchini and squash compete for resources and could cross-pollinate.
Sweet potato plants are heavy feeders and take up a lot of space. Pumpkins also grow aggressively and may cause poor-quality fruit through cross-pollination. Although fennel attracts beneficial insects, it often inhibits the growth of other plants.
Potatoes are heavy feeders. Grow cabbage family members with your potatoes since it prevents potato diseases. Potatoes share some pests with zucchini, so infestations spread quickly. Avoid planting potatoes and zucchini together.
Zucchini plants don't have very many requirements. With full sun, fertile soil, and regular irrigation, they'll likely produce numerous fruits for you and your family to enjoy.
Zucchini plants can suffer from several pests and diseases, so surround them with other plants that support their success.
Learn what to plant with zucchini to drive off pests like squash vine borers and cucumber beetles. Companion planting zucchini might also attract pollinators and other beneficial insects and improve soil fertility.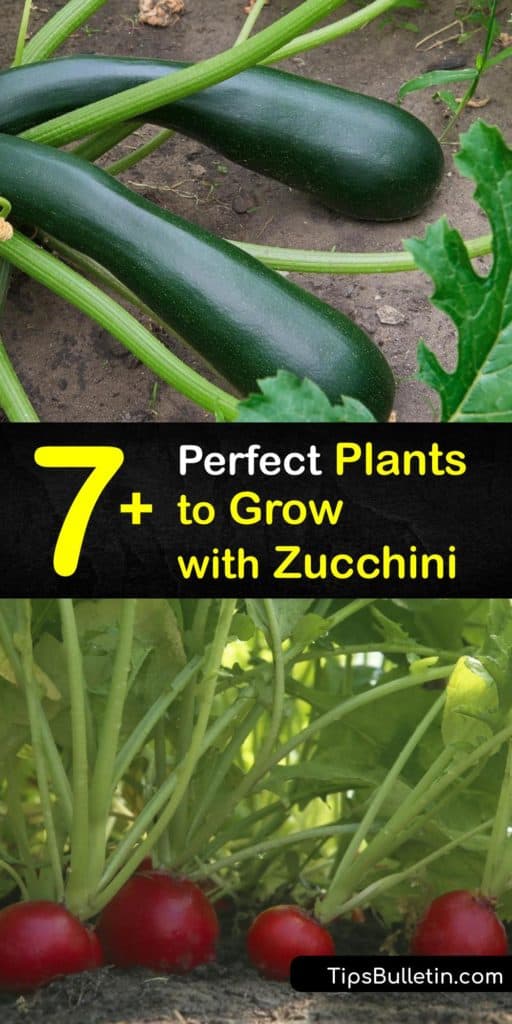 If you found this list of companion plants for zucchini helpful, please share this zucchini growing advice with your friends and family on Facebook and Pinterest.