There are friends and foes everywhere in nature, including the plant world. While some plants help each other thrive, others do not get along and grow better when planted at a distance. Pick the ideal companion plant for corn to ensure you get the best crop at the end of the season.
Gardening is hard work, especially when dealing with insects that seek to destroy your harvest. While your local garden center has a vast selection of insecticides and pesticides, these products often harm beneficial insects while leaving chemical residue on your food.
To grow organic corn and other veggies, companion planting is the way to go. This form of planting enables you to grow various plants with your corn, whether you grow more vegetables or prefer growing herbs or flowers. The plants perform together in harmony without the need for chemicals.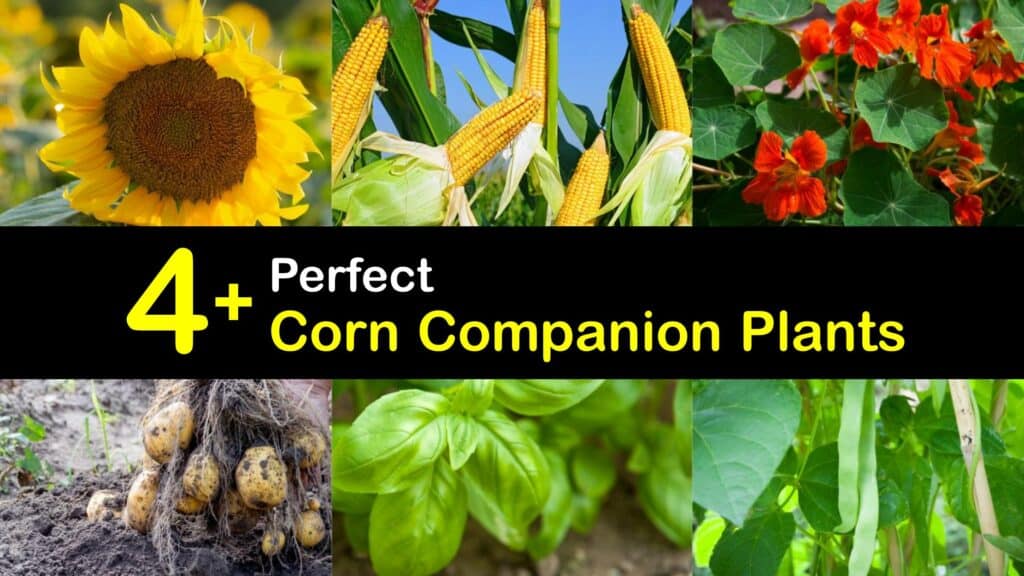 Growing Corn in a Companion Plant Garden
Companion planting corn with friendly plants ensures that your effort results in a healthy harvest. Learn when it is time to plant corn, what a companion plant garden is, why it's useful for your corn crop, and which plants to avoid. Discover what to plant with corn to help your corn plants thrive in a harmonious garden.
What is Companion Planting?
This common garden practice is when you grow friendly plants with each other to promote plant growth and production. Some plants are great at repelling harmful bugs, others draw beneficial insects, and some plants enrich the soil.
For example, planting carrots with other root veggies causes the plants to struggle, but companion planting corn with the right flowers, vegetables, and herbs means less work for you.
What to Plant with Corn in a Companion Garden
With so many options for garden plants that grow well together, it's hard to know what to plant with corn for the best results. Fortunately, many plant types benefit your corn plant, including herbs like basil, flowers such as sunflowers and nasturtiums, and veggies such as cucumbers, summer squash, winter squash, lettuce, and the pole and bush bean.
A companion like basil helps against corn diseases and pests when planted around the perimeter of the corn field. Corn makes a great companion plant for onions. Beets and peas are also good choices for corn companion plants.
Is Corn Companion Planting Hard?
While companion planting sounds complicated, it's no more challenging than growing your favorite plants, whether you plant with potatoes, corn, or squash. Once you understand which plants to grow with your corn crop and which ones to stay away from, all you have to do is give them the proper spacing and a little TLC through the growing season.
Companion planting works with container gardening as well. You can grow corn in a container or even a pot and grow companions in other pots nearby for similar benefits.
Are There Plants to Avoid When Companion Planting Corn?
Knowing what to grow with corn is only half the battle since it's equally important to understand which plants to avoid. Keep all brassicas or cabbage family members, like broccoli, cabbage, Brussels sprouts, and kale, away from your sweet corn, and grow tomato plants on the other side of the veggie patch.
The tomato attracts the tomato hornworm, corn earworm, and other common pests to the area.
Sunflowers (Helianthus)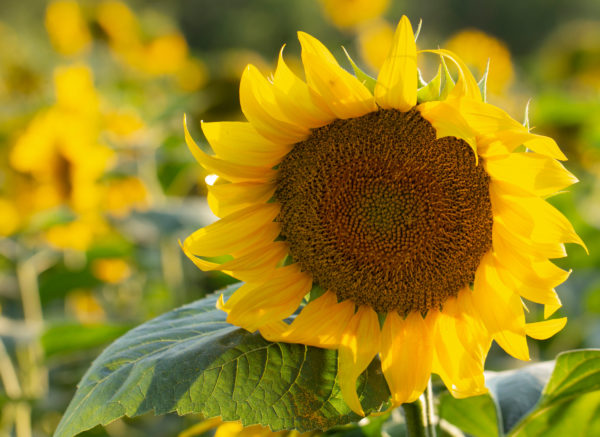 Sunflowers are the essence of summer with their tall stalks and large cheerful flowers. In addition to their whimsical beauty, they attract ladybugs that kill an insect pest, reduce armyworm infestations, and improve the overall production of a corn plant.
Sunflowers grow 3 to 10 feet tall, and they produce 3 to 6 inch large yellow, red, or mahogany flowers from mid-summer through fall. They are an annual plant that is easy to grow and enjoy full sun and all soil types.
Potatoes (Solanum tuberosum) – Vegetable Companion Plant for Corn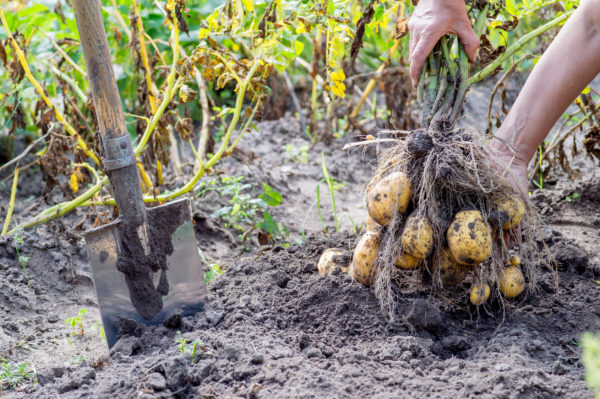 If you're trying to determine what to plant with corn in the vegetable garden, potatoes are an excellent choice. The corn improves the flavor of the spuds and helps them grow better, and you end up with a healthy crop of both veggies at the end of the season.
There are many potato types, from yellow and white to red, and each plant produces five to ten spuds. They prefer loamy, acidic soil and full sun, and they grow from nursery seed potatoes or leftover scraps.
Pole Beans (Phaseolus vulgaris)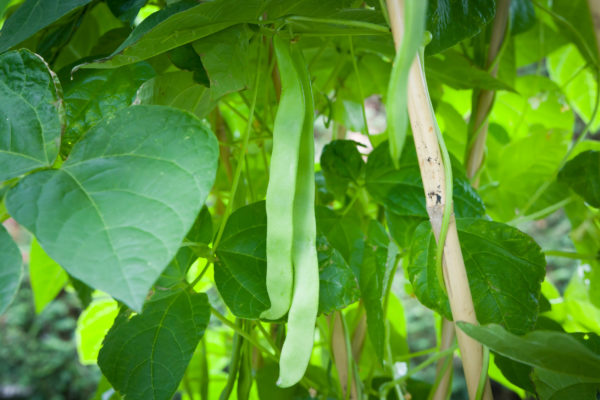 Pole beans are one of the three sisters; the pole bean benefits from corn as the vines climb the corn stalk. Companion planting corn in a sisters garden draws beneficial insects to the area, preying on leafhoppers, leaf beetles, fall armyworms, and other corn pests.
Common pole beans are an annual vegetable that thrives in full sun and loamy, acidic soil. Depending on the type, they grow 2 to 15 feet tall, from long pole beans to low-growing bush beans.
Basil (Ocimum basilicum) – Companion Corn with Herbs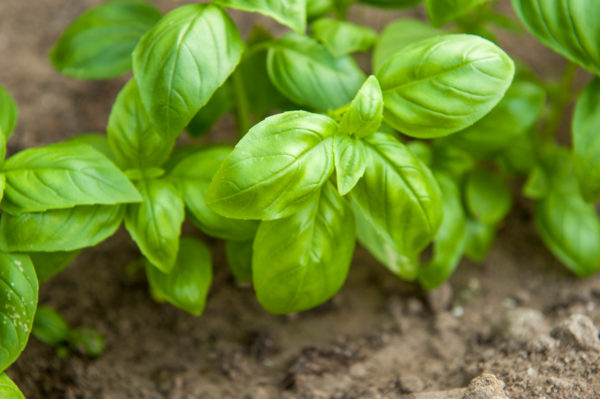 Basil is one of the easiest herbal plants to grow indoors and outside. To top it off, it keeps corn's worst pest at bay, the maize weevil, along with the carrot fly and cabbage moth.
There are many varieties of this fast-growing herb, and they all enjoy warm, sunny weather. Practice the way to plant corn by hand and add a few basil seeds between. Basil is a perennial grown as an annual, and it prefers acidic to alkaline soil, growing 18 to 24 inches tall and wide.
Nasturtiums (Tropaeolum)
If you love flowers, nasturtiums are ideal for growing near your corn plants. They repel a range of harmful pests, from the Mexican bean beetle and cabbage looper to the squash bug and cucumber beetle.
Nasturtiums have bright, cheerful blooms in colors ranging from red and orange to white and yellow, and they grow 1 to 10 feet tall, depending on the variety. These sun-lovers tolerate all soil types, and they bloom from spring through fall.
There is a big difference between companion plants and plants that don't get along, and knowing their differences goes a long way to producing a healthy and productive crop. Some plants are great at repelling harmful insects and drawing beneficial bugs, while others enrich the soil. Growing the right ones together creates the perfect balance.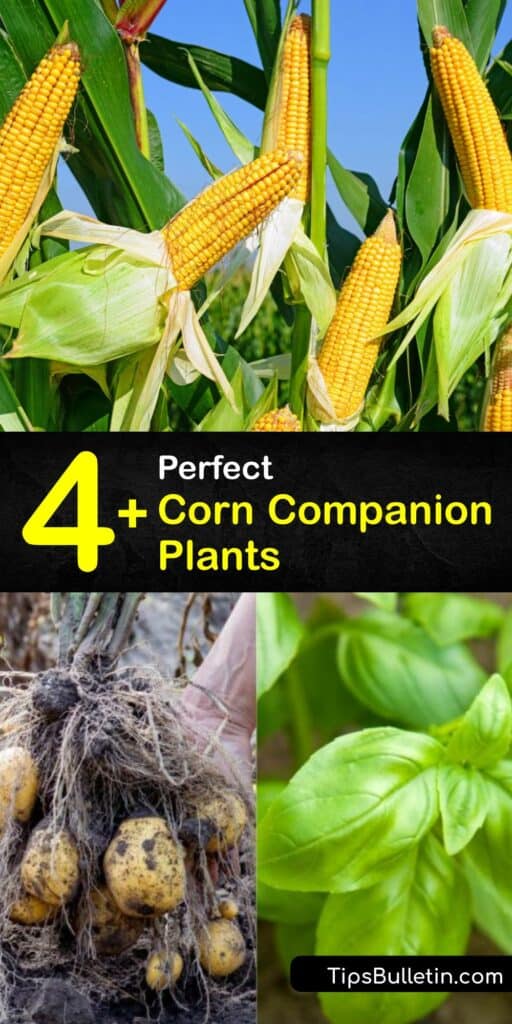 Now that you know which companion plant for corn is the best one for your area, why not share our corn companion planting guide with your family and friends on Pinterest and Facebook?