Many gardeners don't fully understand the differences between compost vs topsoil. It's tough to know whether to use topsoil or compost for grass seed or decide to buy topsoil or compost for raised beds without really knowing what each means.
Topsoil is the native or existing soil found in your garden. When you purchase topsoil, it is generally native soil taken from another location, screened to varying degrees of accuracy, and resold. Compost is the product of the decomposition of organic material to form a nutrient-rich product to feed growing plants.
Learning about the different characteristics of compost and topsoil and how they complement each other makes it easy to decide which one to use for a given project. While it might seem daunting, a few simple facts quickly clear up confusion about topsoil and pure compost.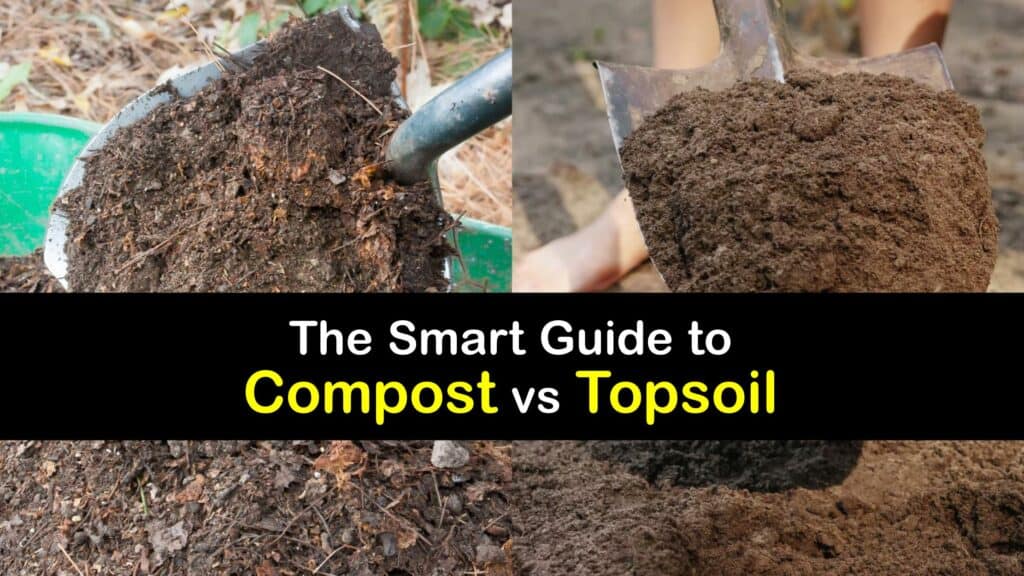 The Difference Between Topsoil or Compost for My Raised Beds
If you're putting in a new lawn, starting new raised beds, or working with traditional garden or landscape beds, explore the characteristics of compost and topsoil to choose the best option for your gardening plans. Note that compost vs manure are different, and peat moss vs compost has differences, too. There are many components to a successful garden.
Exploring the properties of top soil vs compost lets gardeners select the right product, whether screened topsoil or bagged compost from the compost pile for their project. Compost vs soil characteristics mean each is best used in certain circumstances.
Topsoil is the naturally occurring garden soil in your garden bed or flower bed, while compost is a product of decomposition with higher nutrient content. If you've ever been uncertain whether to use topsoil or compost for grass seed or wondered about buying compost or mulch for flower beds, follow along to learn the differences.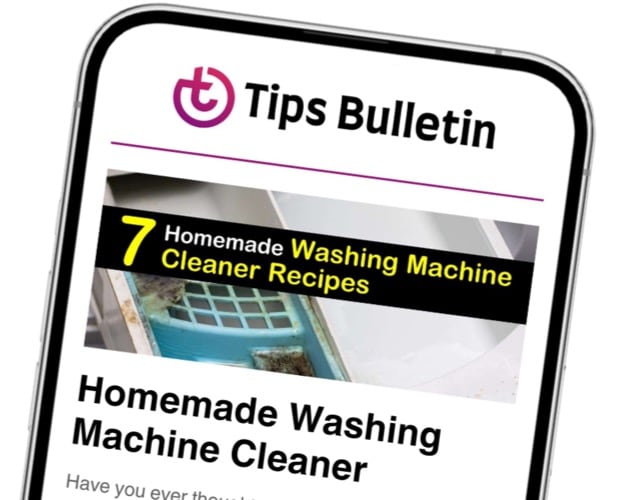 Finally, an email that Transforms Your Home.
Get the latest home and garden tips from our experts, delivered straight to your inbox.
The Differences in My Compost vs Topsoil
The most nutrient-rich layer of naturally existing soil is called topsoil, the top layer of any native soil above the bedrock. Although topsoil includes some organic matter, it is not nearly enough for your plants to reach their full potential. The best topsoil develops fantastic gardens with a more significant proportion of compost.
Combinations of organic matter and decomposing natural materials such as grass clippings, manure, and food waste, are called compost. Pure compost is advantageous for enhancing soil structure, lowering compaction, and boosting water retention while encouraging drainage since it includes nutrients that serve as natural fertilizers.
Compost is a soil amendment to upgrade your garden bed soil structure for plant growth. You can compost kitchen waste, grass clippings, and cardboard.
Potting soil or potting mix is topsoil enriched with specific nutrients to help grass seed and plant roots grow. Humus, an organic matter reduced to its tiniest particle, makes the best compost. Learn more here about the difference between humus vs compost, and how they are used in the garden.
Topsoil or Compost for My Grass Seed?
If you're ready to plant a new lawn or want to add a few dwarf ornamental grasses throughout your yard, top soil mix is cheaper per cubic yard than organic compost, though there's more to consider than cost.
Since topsoil is any soil from sandy soil to peat moss to clay soil taken from another site, some topsoils may contain weed seeds and residue from harsh chemical pesticides and insecticides previously applied to them.
Finished compost is comparatively expensive, especially when you buy a large load. Though it improves soil texture, it likely contains more organic material than grass requires.
To avoid potential pitfalls, use high-quality premium topsoil from a trusted provider to plant your lawn. Be sure the seller guarantees the product is well screened and free of weed seeds and residual toxins. You'll need to take quick action to get rid of dirt mites if you find them in your topsoil.
Selecting Topsoil or Compost for My Flower Beds or Vegetable Beds
Most flower or vegetable beds benefit from a mixture of topsoil and compost. Beds with pure compost will likely be too nutrient-dense for many plant species, and topsoil alone would be lacking. Mold growing on topsoil is not necessarily a bad thing – it's more of a problem for houseplants and signifies too much water.
By mixing topsoil and compost, gardeners take advantage of the benefits of composting as well as topsoil's best properties and create an ideal environment to cultivate flowers or veggies. It's the best vegetable fertilizer there is and will produce lush plants with tasty vegetables.
Topsoil typically makes the base of your garden bed. It's readily available and affordable and provides a base soil structure for ground cover plants for wet topsoil. Knowing your native soil type helps to understand what amendments might be helpful.
Compost that may include composted sheep manure is applied as a soil amendment to topsoil to make more food available for growing plants. It helps to increase soil water retention and reduces the demand for mulch while maintaining a neutral soil pH.
Every garden varies, but three parts topsoil to one part compost is a good starting point for most landscape beds or vegetable beds. Consider learning the difference between compost vs mulch to see if one would be a good addition to your topsoil. If your plants need a boost, consider adding more compost later.
Using Topsoil or Compost for My Raised Beds
Raised beds, a container garden, and even a potted plant have unique requirements and differ from a landscape bed when choosing gardening soil. The structure of regular gardening soil is too dense for raised beds.
Blending soil types, growers may make an ideal medium for growing plants, maintaining a flower bed, or starting a vegetable garden in a raised bed.
Topsoil is budget-friendly and bulks up your bed, compost provides lots of nutrition, and potting soil supports young plants. This combination offers ample drainage, aeration, and food for thriving plant growth in raised beds or containers.
While topsoil is existing or native soil, compost is considered a soil amendment. Compost is often used to improve the quality of topsoil to facilitate plant growth and fruit or vegetable production.
Topsoil is found naturally in your garden, while compost is actively prepared by mixing certain organic materials in a ratio of nitrogen and carbon density to produce a balanced finished product.
Soil blend influences many things, from drainage and aeration to nutrition and soil pH. Find out about their individual qualities and choose the correct mixture of compost and topsoil for your landscaping beds, vegetable crops, or raised beds of flowers to ensure your plants thrive.
If you loved this article on compost vs topsoil, please share this brilliant information on using topsoil or compost for grass seed with your friends and family on Pinterest and Facebook.