Lots of us strive for a perfect lawn that is lush, green, and easy to maintain. Cool season grasses are some of the best grasses for homeowners. A new lawn adds curb appeal to your home's exterior and brings your yard to life.
Cool season grasses actively grow in the spring and fall and are established from either sod or seeds. The main difference between warm-season grasses and cool-season grasses relates chiefly to temperature.
The zone between cold northern and warm southern regions is called the transition zone and is usually ideal for both. If you've been thinking about getting a new lawn, learning about the right type of grasses for your region makes all the difference in how healthy your yard becomes.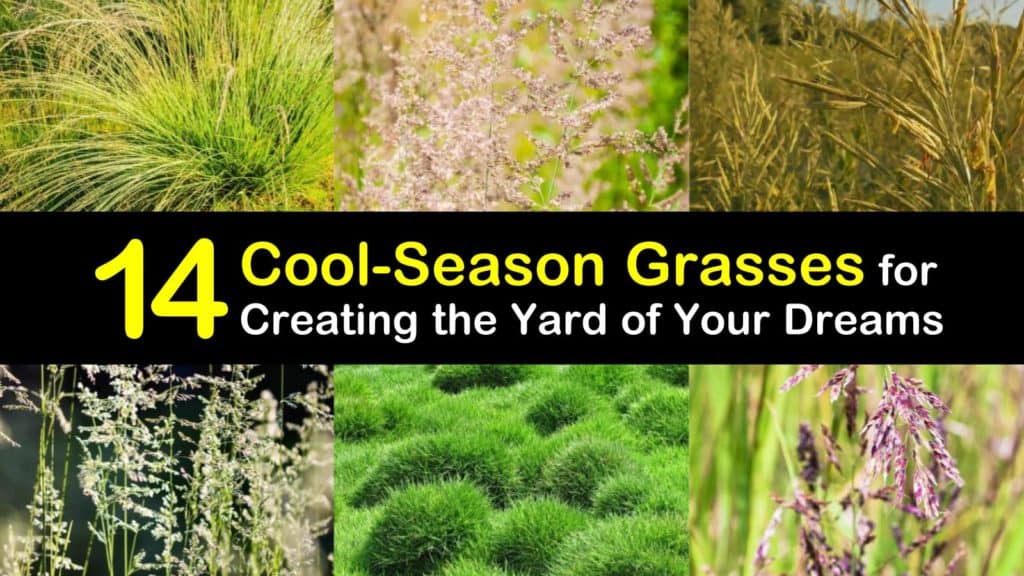 Choosing the Right Grass for Your Home
Grass is an important part of most yards in the country. However, the driveway is not one of those places. Kill grass in driveway areas with vinegar, salt, and water.
If you live in a northern region of the United States, cool season turf grasses are your best bet for planting a new yard. You may want to consider choosing more than one type of grass.
Mixing different grasses with winter flowers and shrubs is a great way to ensure your yard fills out without bare spots and makes it full and colorful. Successfully planting grass is also dependent on your timing.
The seeds from grass have natural growing periods, and working with those time restrictions ensures success. Most cool season grasses do best when planted in the late summer or early fall.
Fall is the best because the soil is still warm from the summer and the colder nighttime temperatures help them germinate and establish themselves more quickly.
Just like with flowers and other plants, fertilizer is important. Use coffee grounds as fertilizer for grass to boost nitrogen if the soil around your grass is deficient.
Common Cool Season Grasses: Perennial Ryegrass (Lolium perenne)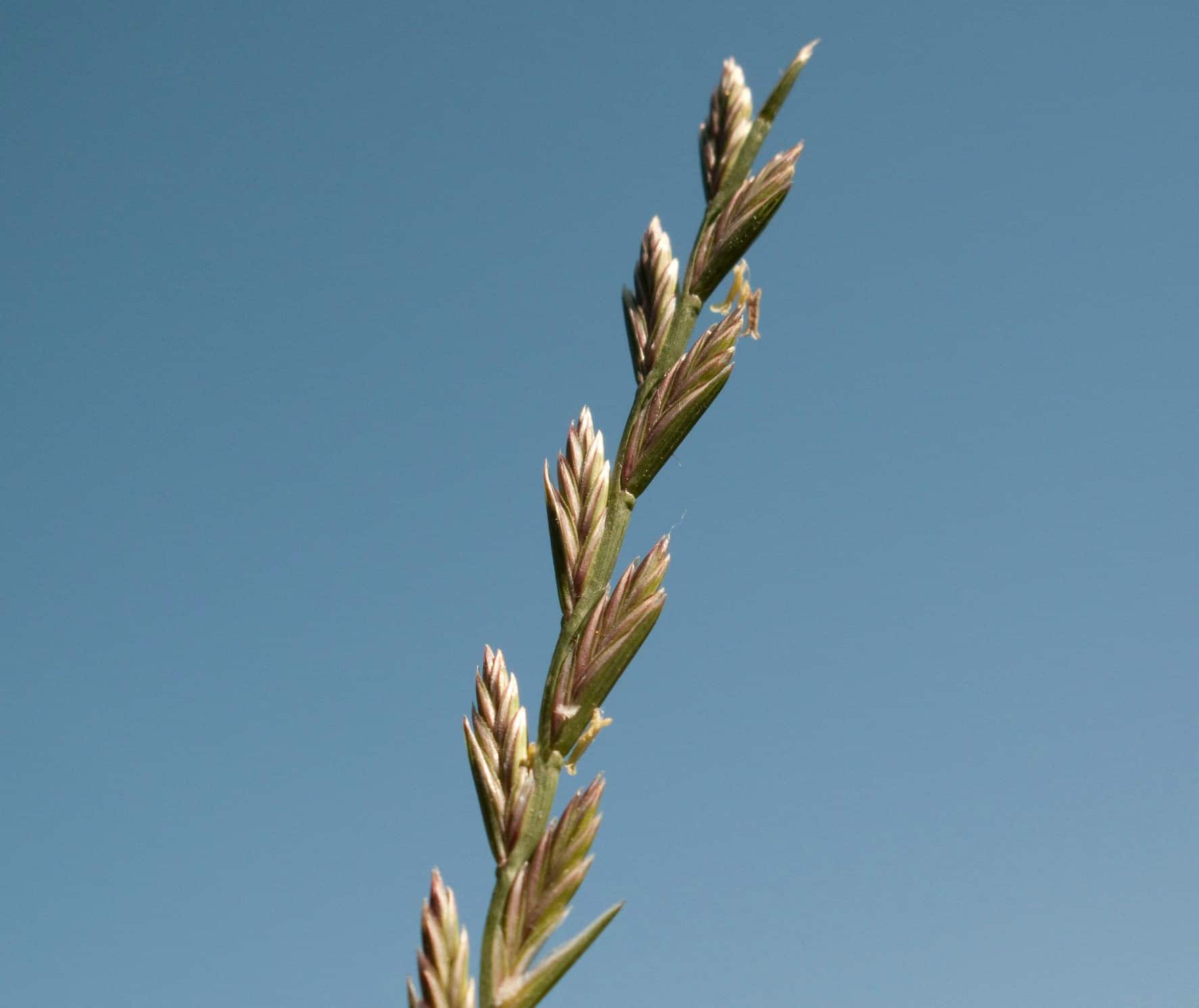 Perennial ryegrasses are popular types of cool-season grasses. It is a type of turfgrass that is dense and low maintenance. These grass types tolerate high traffic and various soil temperatures.
Once long enough, it is used for hay. They grow in bunches and don't have rhizomes, so their roots are shallow.
Perennial ryegrass is adapted to colder temperatures and climates and is one of the popular coastal grasses. They thrive when in full sunlight but survive in partial shade too. Unlike other ryegrasses, the perennial ryegrass handles wet soil with ease as long as it is fertile.
Annual Ryegrass (Lolium multiflorum)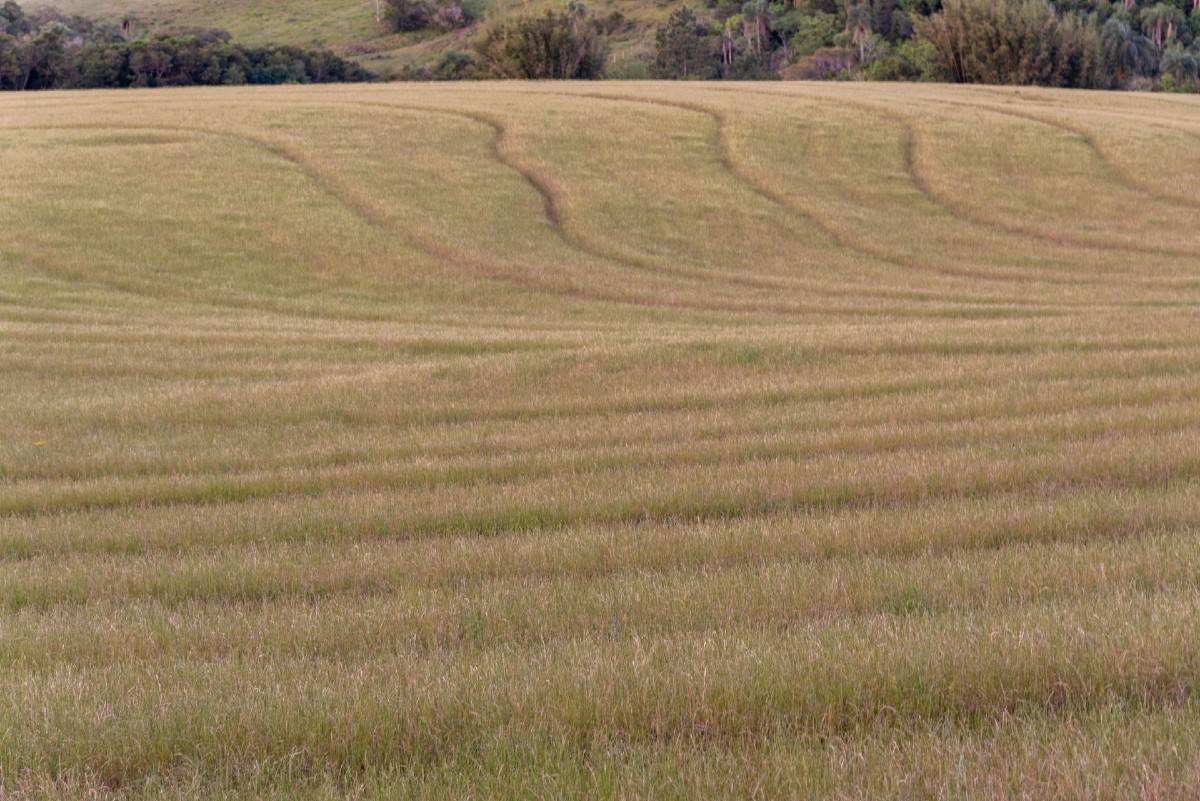 Annual ryegrass is a cover crop with a dense root system that helps it catch nitrogen and grow in stony soils. These are fast-growing, cool season grasses that help control erosion and improve the ground.
Because they are so hardy, mowing the grass causes no damage as long as the blades remain three inches long. In zones five and higher, they reseed themselves.
Spread annual ryegrass seeds around your home at a rate of 20 pounds of seed for every one acre of land, so you're not overseeding. Plant the seed early in the spring and water them before the heavy spring rains to ensure they germinate.
Kentucky Bluegrass (Poa pratensis)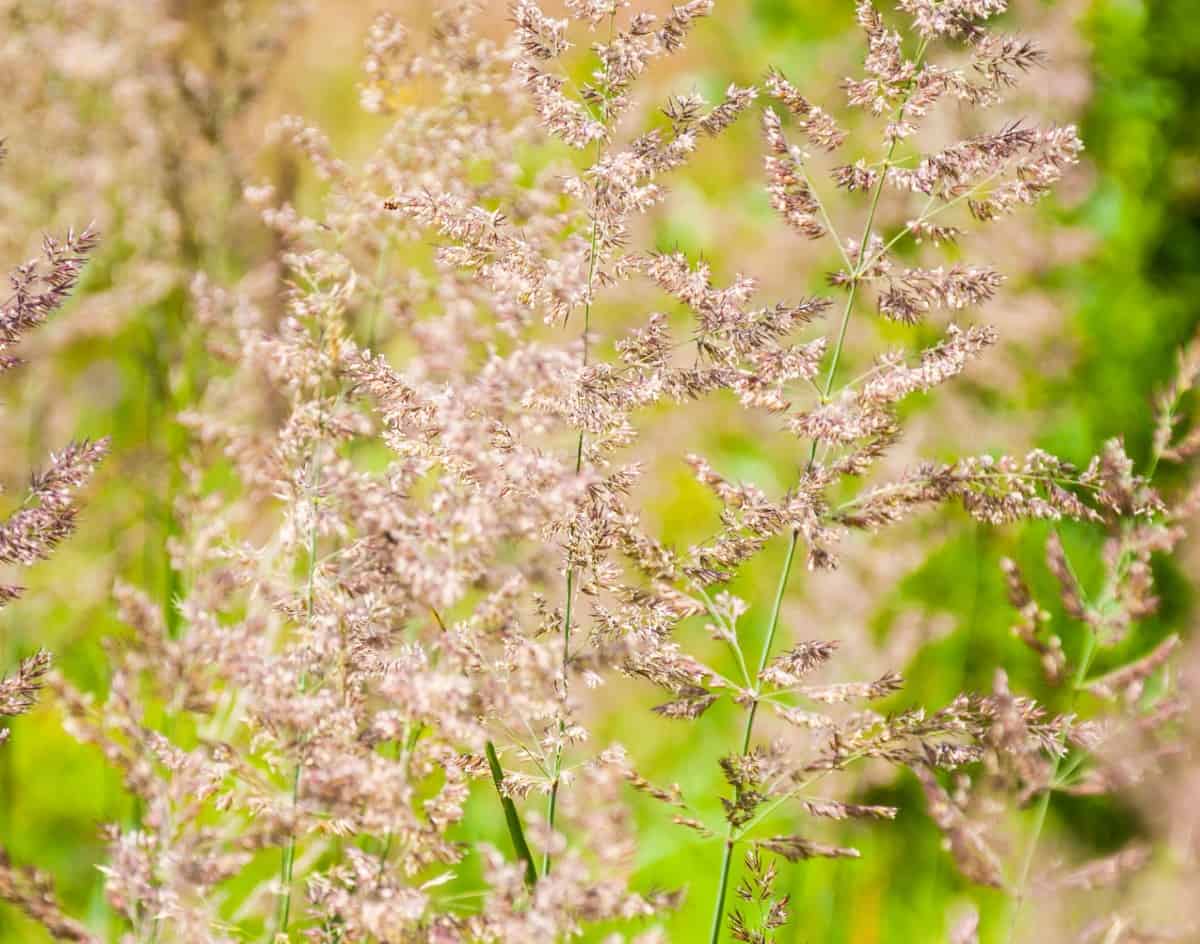 Kentucky bluegrass is the most popular of the cold season grasses and used in parks, golf courses, athletic fields, and home lawns. It is often found in temperate to subarctic climates, so cold winters from the Midwest to the Pacific Northwest United States won't harm them.
Kentucky bluegrass has a medium texture and shallow root system. When performing lawn care, mow it so that the height is around two to three inches and try fertilizing it once per year using a maximum of five pounds of nitrogen for every 1000 square feet for a luscious green lawn.
Bent Grass (Agrostis stolonifera) – Low-Maintenance Grasses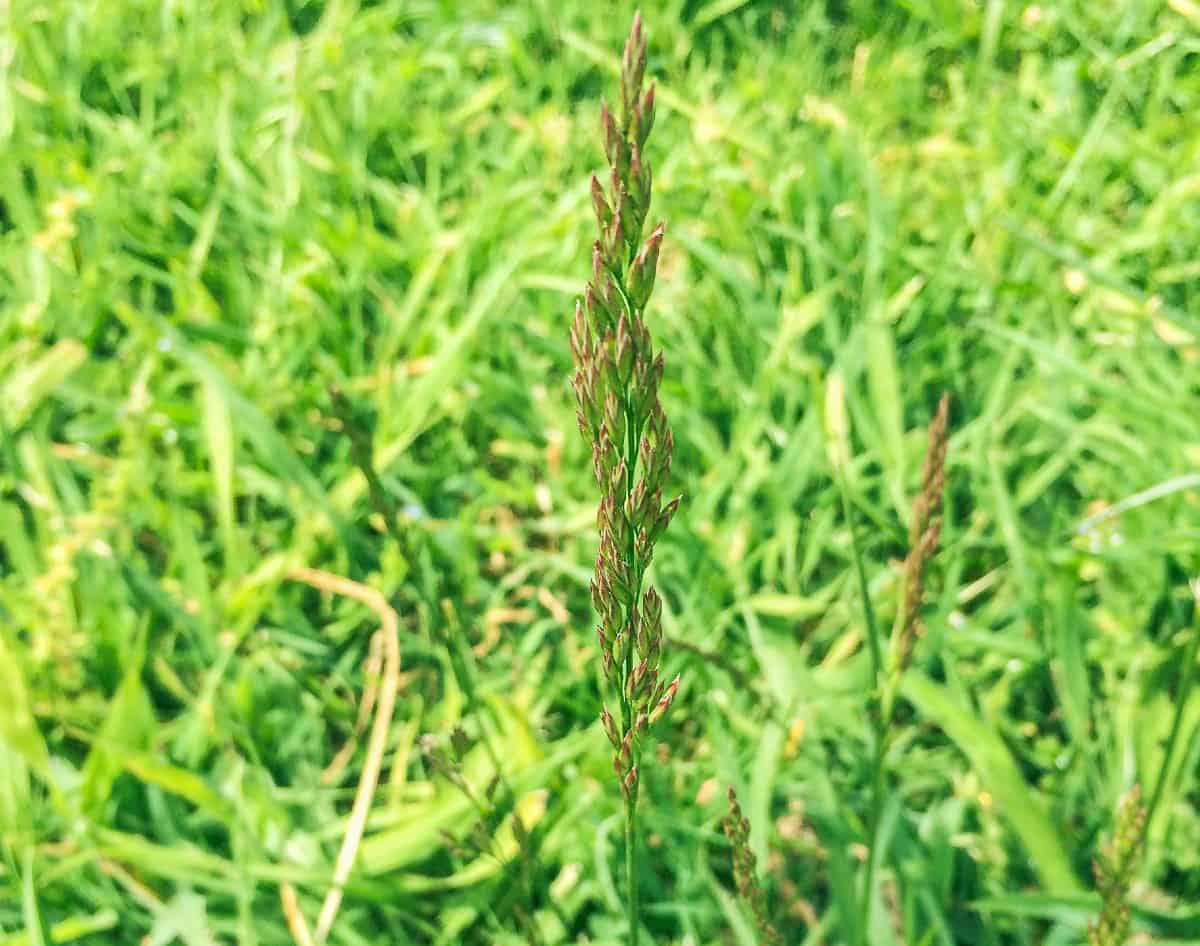 Bentgrass is similar to cool season turf grasses because of its low-growing properties and turf-type texture. You'll likely spot this grass on the putting green of your favorite golf course. They have a light green color but can turn brown when under too much heat.
To keep bent grass looking pristine, mow it three times a week. Fertilize the grass every 14 days with lawn fertilizer.
Bentgrass requires water for 30 minutes every ten days. Setting up a sprinkler is a more efficient way to ensure the grass gets plenty of water.
Tall Fescue (Festuca arundinacea)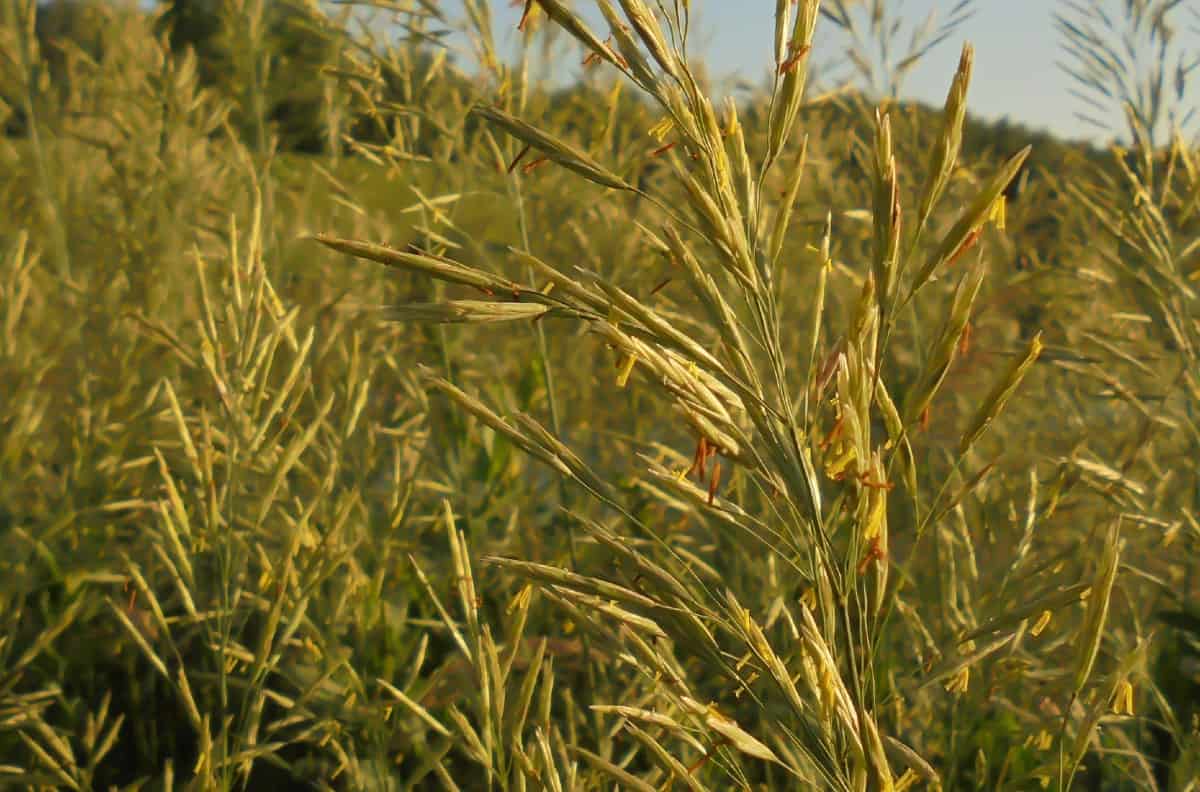 Tall fescue grass is most prevalent in California but used in the Pacific Northwest and southern regions of North America as well. This dense grass originated from Europe and is low maintenance in various locations around the world.
As the name suggests, this grass reaches heights of four feet tall but is manageable when cut to three or four inches high. If you have clay-heavy soil, tall fescue may be the only grass that creates the new lawn of your dreams.
It closely resembles fine fescue with wider blades and stays green every winter, unlike warm-season grasses. Established lawns have more drought tolerance but enjoy deep watering during the hot summer months.
Sturdy Grasses for Cold Temperatures: Hard Fescue (Festuca ovina)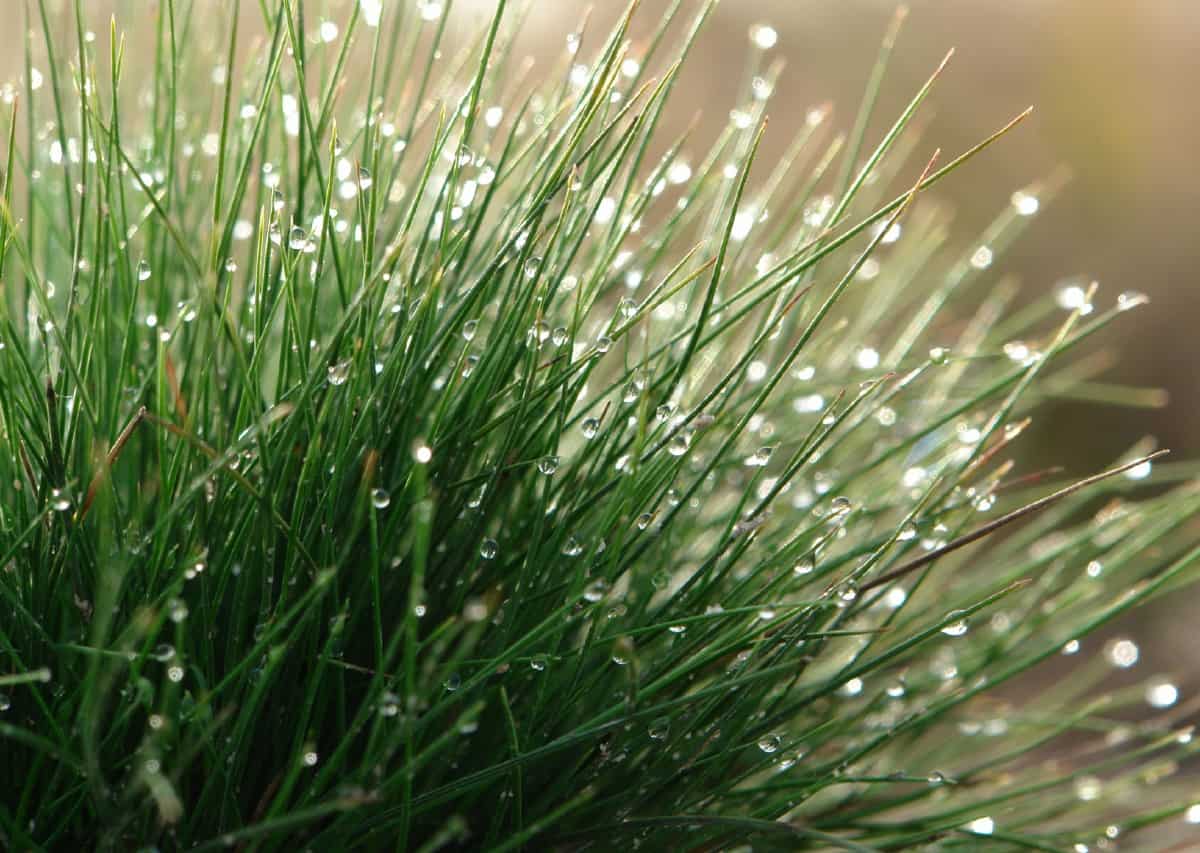 Hard fescue is native to Europe and often found along the edge of forests. Hard fescue grass helps stabilize the ground along roadsides and ditches, suppresses weeds, and gets planted for ski slopes, recreational areas, and lawns.
This grass is a drought-tolerant grass and well adapted to high amounts of rainfall. It has a deep root system that helps it manage all different soil types and is also shade tolerant.
Hard fescue requires protection for the first year of growth but becomes more stable after that. Do not fertilize it during the first year, or you may end up with more weeds than grass.
Bermudagrass (Cynodon dactylon)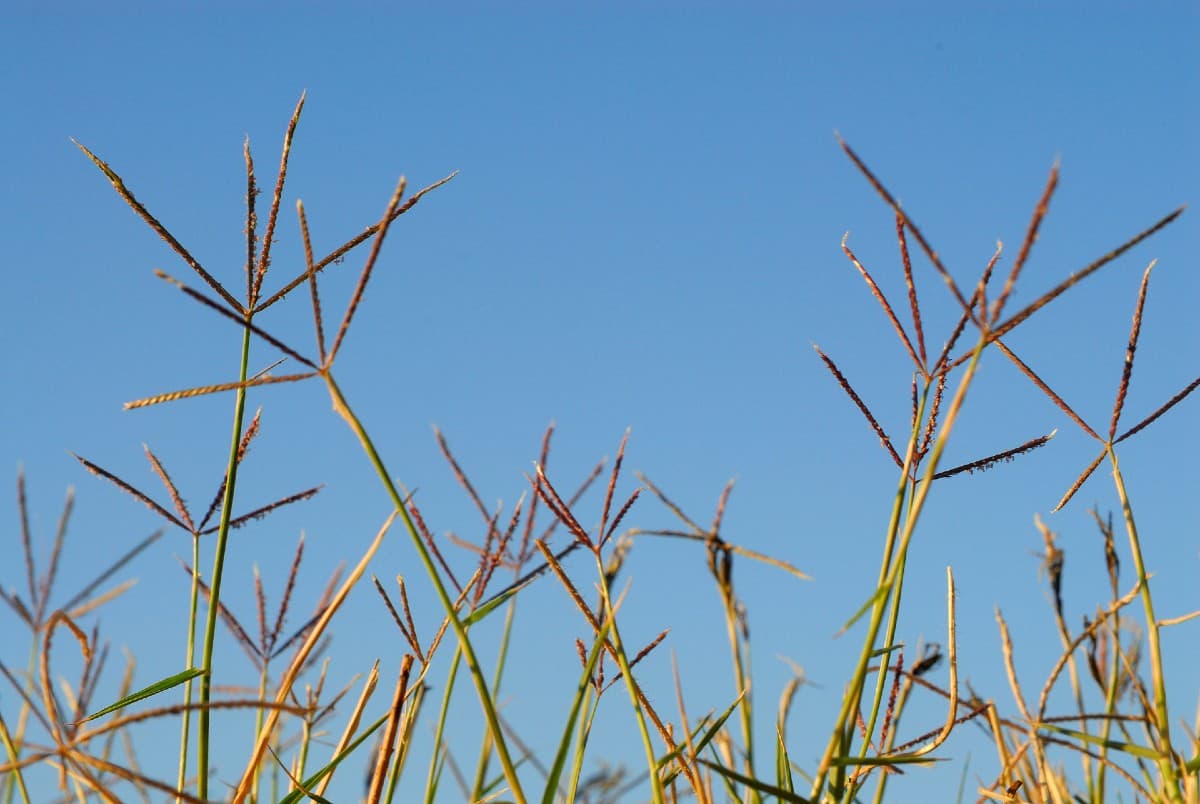 Bermuda grass is an excellent choice that lots of business owners use. This grass is a resilient plant with built-in heat tolerance and shade tolerance. The stems reach a max of 18 inches tall, and the leaves are both hairy and smooth.
Bermuda grass requires regular mowing, fertilization, and water for the best growth. It stays relatively weed-free with lots of water and likes nitrogen-rich fertilizer every three years. Aerate the yard in the early summer to encourage an even more lush yard.
Creeping Red Fescue (Festuca rubra)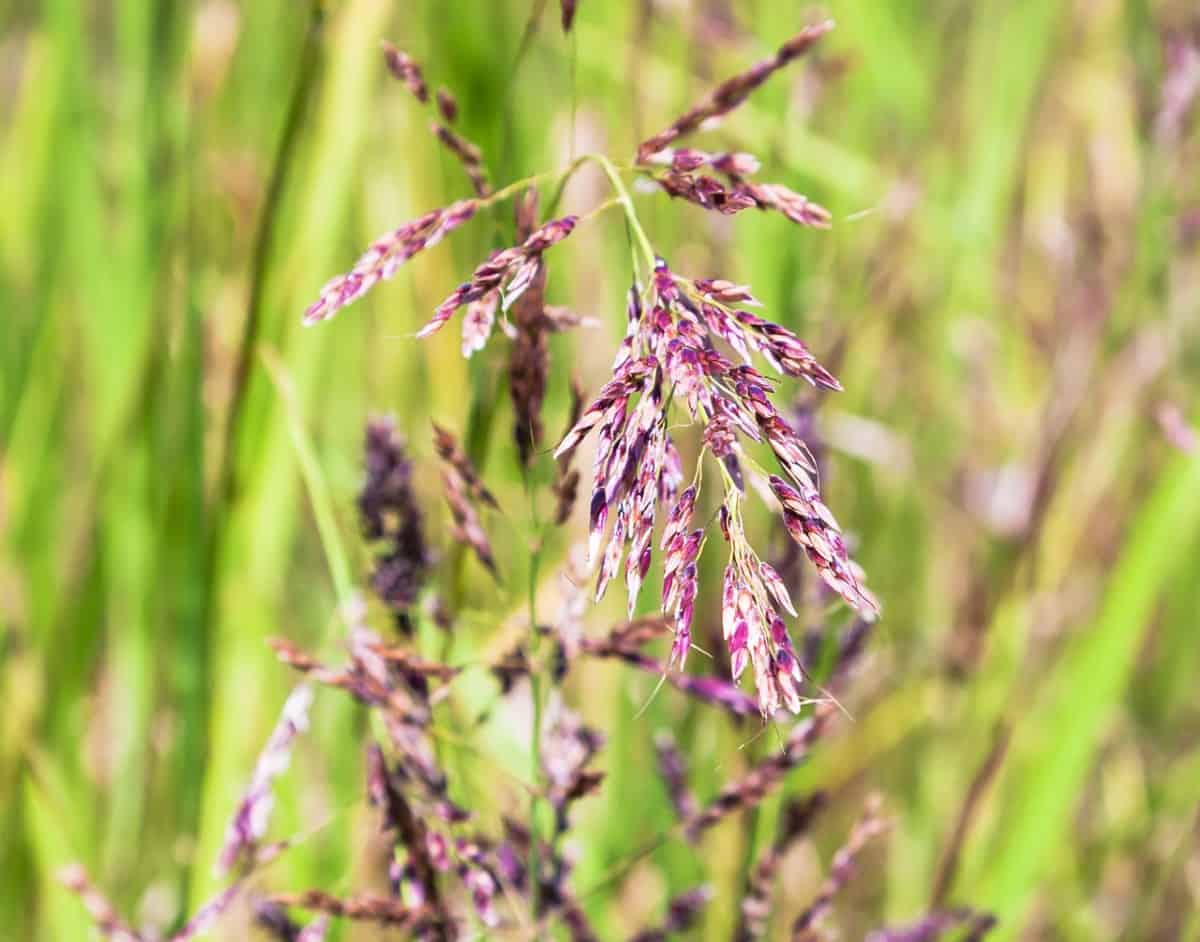 Creeping red fescue is the perfect grass for a new lawn. This grass grows incredibly well in the northeastern United States and has a deep root system resistant to various factors.
Red fescue grass has fine, emerald green blades and produces red seeds when allowed to grow to their maximum height. Planting a creeping red fescue lawn only requires four pounds of seeds for every 1,000 square feet of land.
Plant them one-eighth of an inch below the soil and water regularly for the first growing season. For an even more dense lawn, mix red fescue seed with ryegrass.
Zoysia Grass (Zoysia tenuifolia) – Grasses for Transition Zones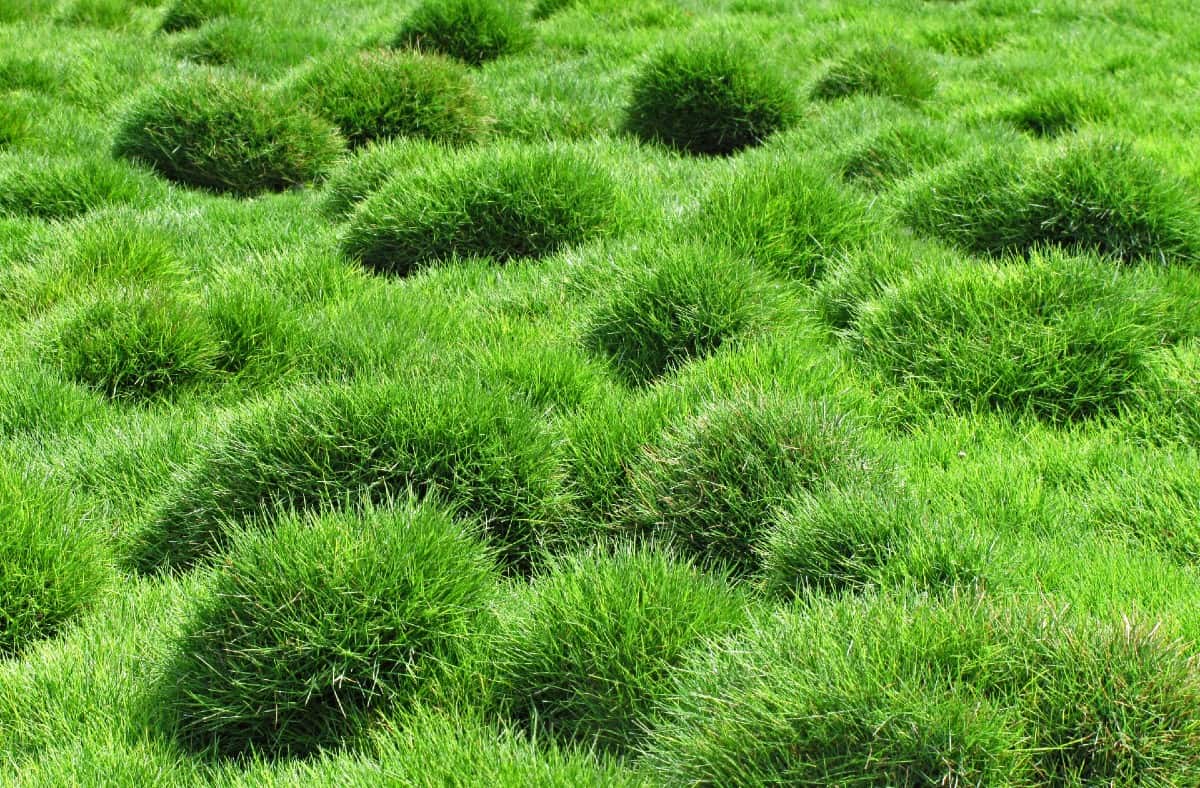 Zoysia grass has been in the United States since the 1800s but is native to Asia. These cool season grasses are perennials and do best in moderate climates where both hot and cold temperatures meet in the transition zone.
Zoysia does best when planted in the spring after the last frost. Because it is so thick, it is common for a dense layer of organic material called thatch to build up at the top of the soil.
Aeration is essential to keeping this problem in check. Compared to other grasses, Zoysia grass doesn't require as much nitrogen and is happy as long as the soil pH remains between 5.8 and 7.0.
Rough Bluegrass (Poa trivialis)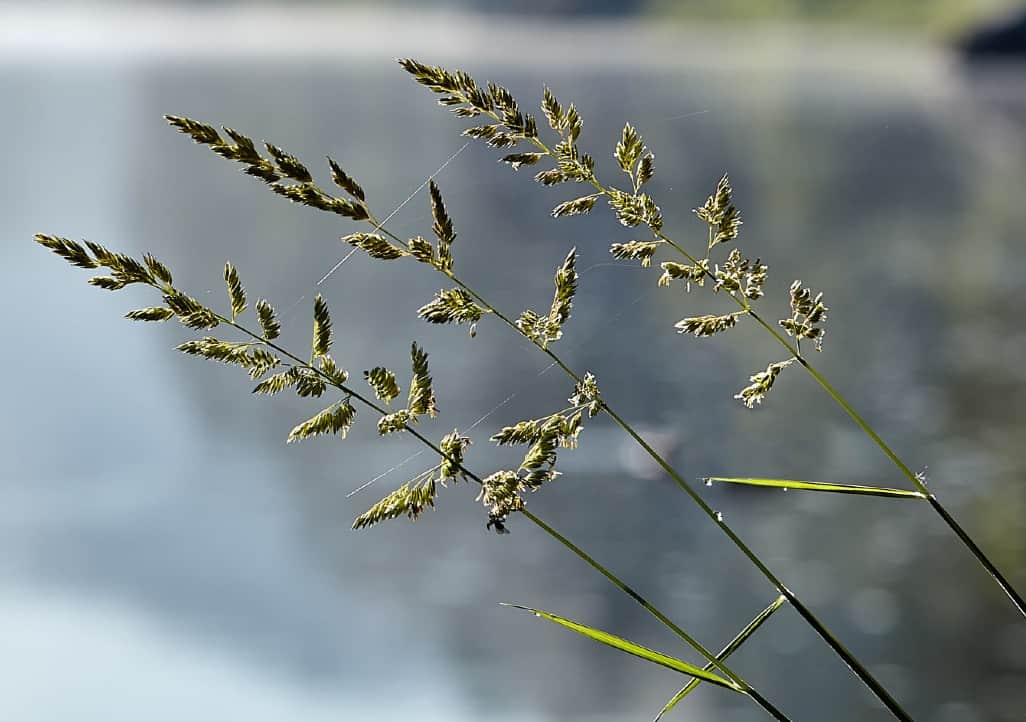 Rough bluegrass is used for ornamental purposes. You'll mostly find this grass in the spring and early summer. After that, the summer heat makes them die back.
Although it is related to Kentucky bluegrass, this grass looks more like bentgrass because it is a lighter color. When the grass dries out, you're left with a hue of red until winter.
Cut rough bluegrass to a height of around three or four inches. Fertilize your lawn once per year and add a weed control treatment. Give them a deep watering once per week and make sure they have plenty of well-draining soil.
Northern Sea Oats (Chasmanthium latifolium)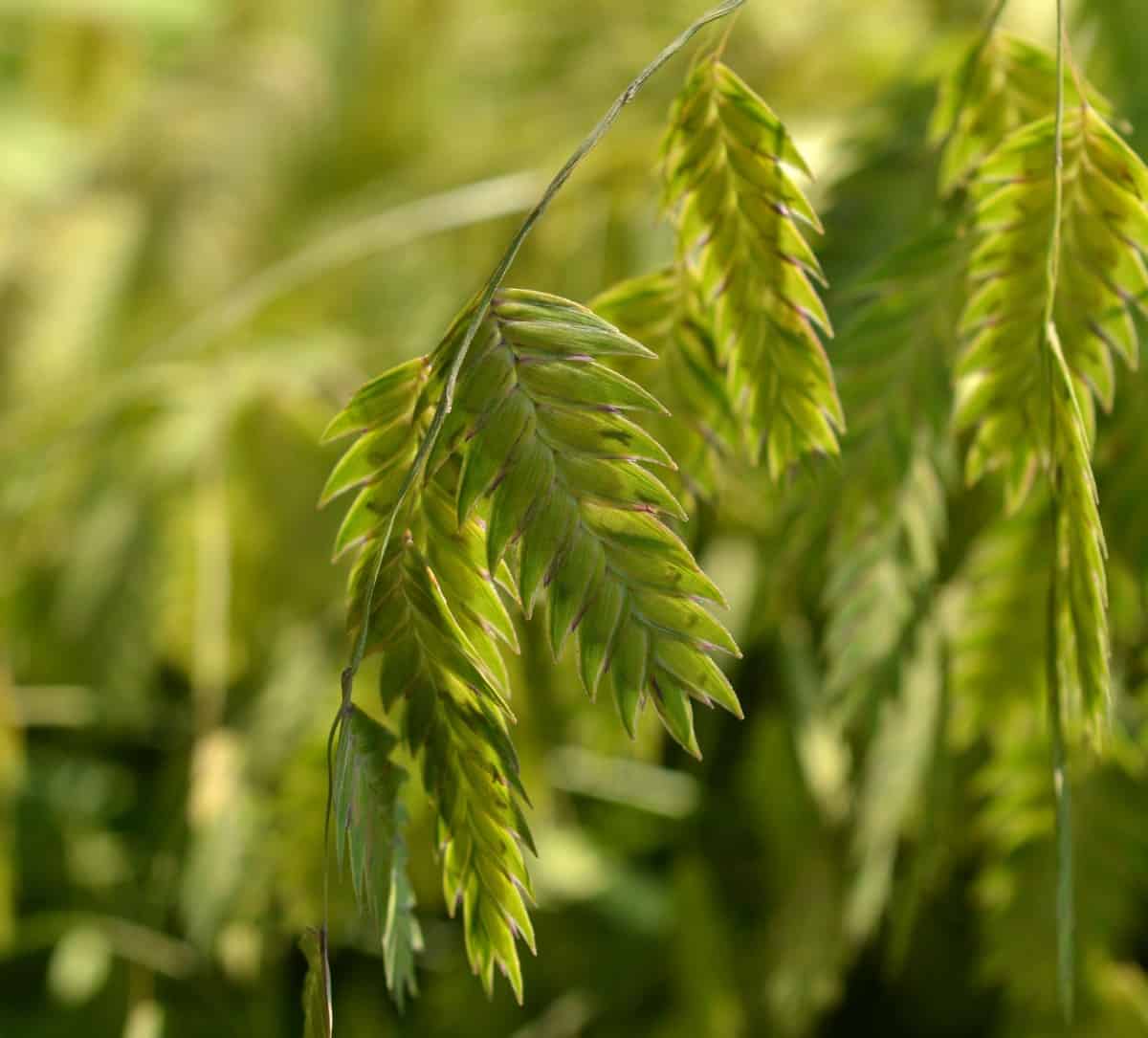 Northern sea oats is another ornamental grass that grows in cool weather. They have thick, flat foliage and braided seed heads that add texture to a landscape and resemble oat seeds.
These grasses are hardy in USDA zones five through eight and most common in the eastern United States. Northern sea oats do well in either sunny or shady locations.
Because they are self-sowing, they easily spread and need to be managed accordingly. Give them rich, well-draining soil, and they are sure to make your home look even more beautiful.
Ornamental Grass for Cool Seasons – Tufted Hair Grass (Deschampsia cespitosa)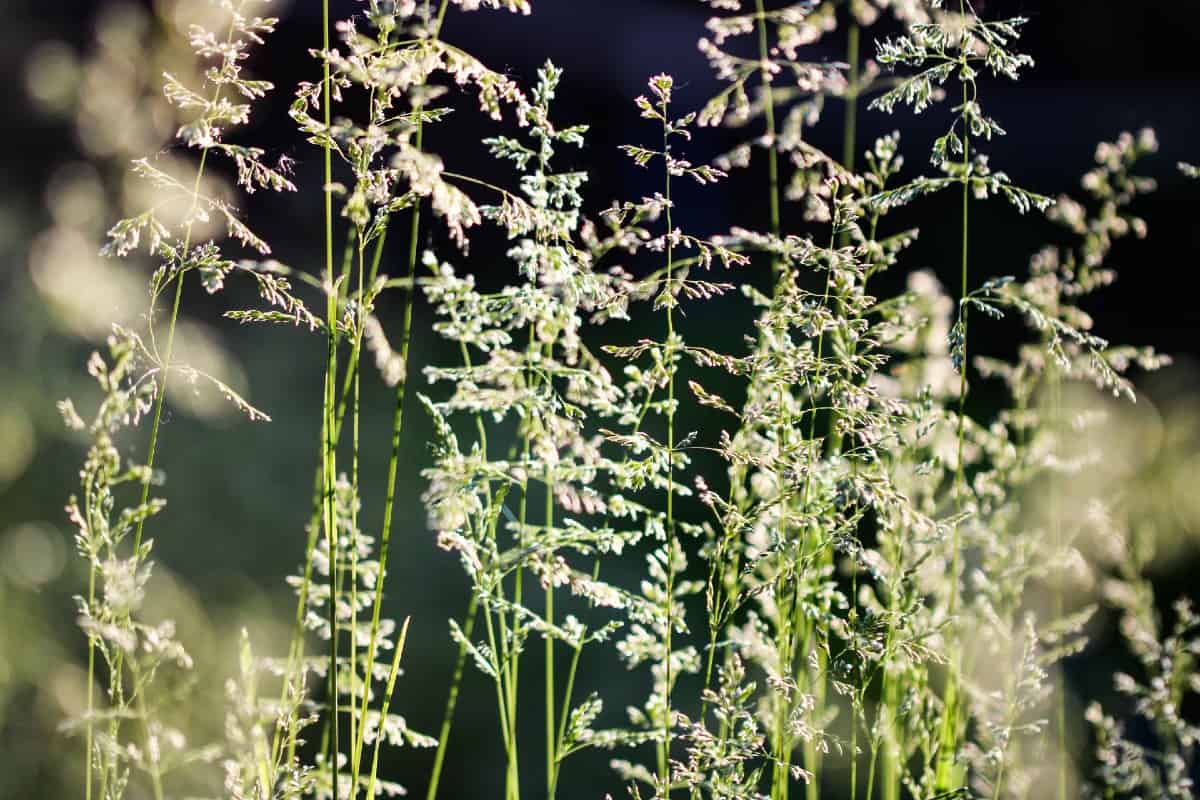 It's often hard to find ornamental grasses that are suitable for shaded areas. Tufted hair grass is one of the best cool season grasses because of its adaptability to various conditions.
This grass works well along borders or mixed throughout your garden beds. Tufted hair grass grows around four feet tall and provides food for small wildlife animals like birds.
Plant these decorative grasses for shade in moist soil. Tufted hair grass tolerates a range of alkalinity levels and likes a deep watering once the ground gets completely dry.
Moor Grass (Molinia caerulea)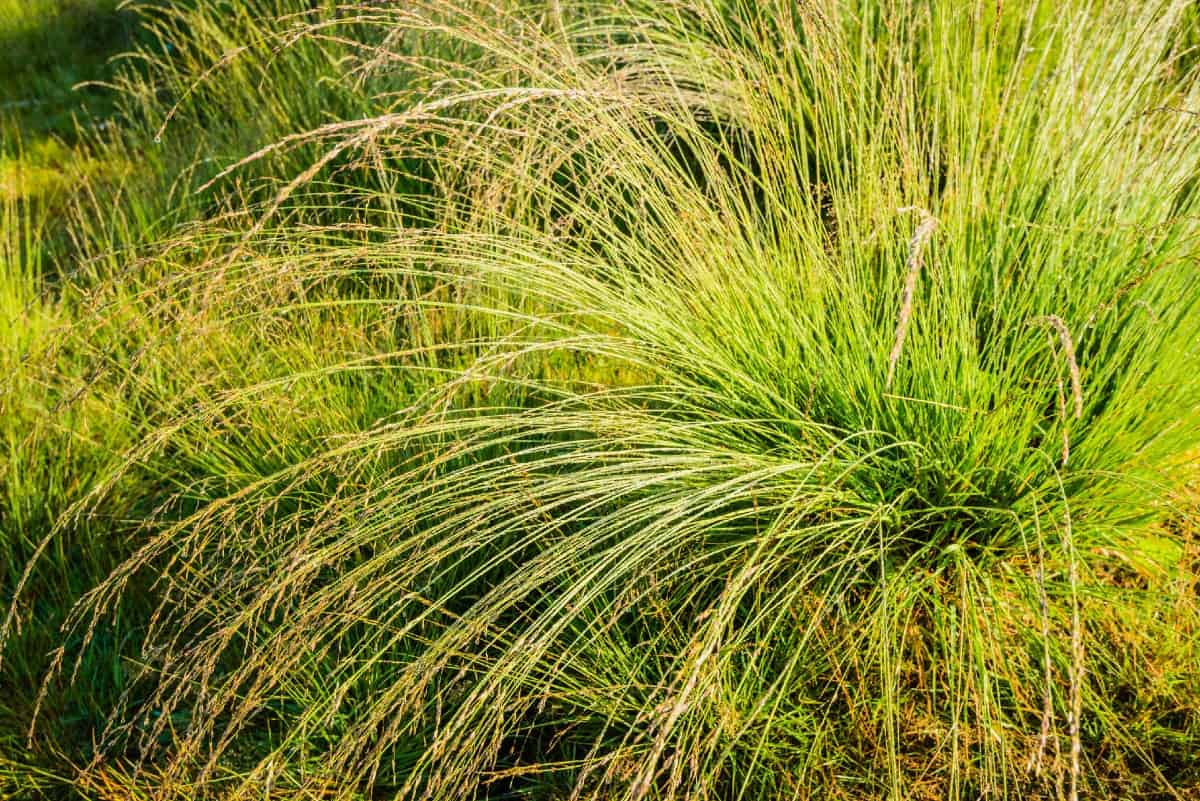 Although moor grass has made a home in North America, it is native to Europe and Asia and one of the most impressive looking grasses. The foliage is long and arched, making it sway in the wind and stand out in your garden.
When it dries, the seed heads turn a rich shade of purple. Moor grass is hardy down to hardiness zone four and can adapt to most soil types, as long as they are kept moist and have plenty of drainage.
Spread mulch around the clumps to prevent weeds from popping up and preserve moisture in the root system. Water the grass once a week to make sure they have consistent moisture.
Elegant Grass for Cold Regions: Karl Foerster Feather Reed Grass (Calamagrostis acutiflora)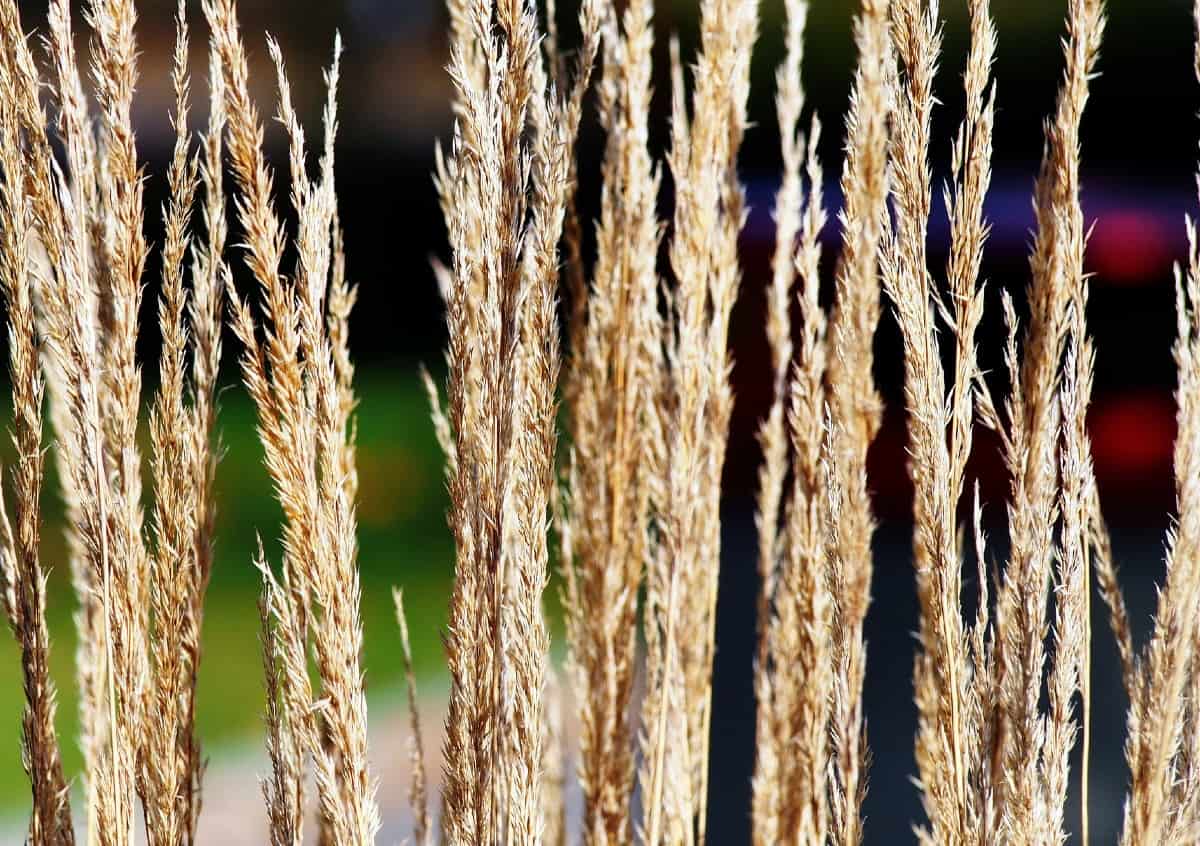 Karl Foerster feather reed grass has an elegance that not many other kinds of grass do. They look stunning when placed around ponds and other water bodies and are hardy from zones five through nine.
They have sturdy green blades in the spring that turn feathery and pink in the summer. Once they dry out, they last all winter and fill your yard with tan colors and lots of texture.
Plant Karl Foerster feather reed grass in low areas of your yard where plenty of water congregates. If you want to plant them in drier zones, make sure you give them ample water to help them live.
Planting a brand-new lawn seems like a daunting task. When you find the right variety of grasses and give them a healthy environment, your new yard is sure to brighten up your home and provide greenery for the remainder of your life there.
If these cool season grasses convinced you to plant a new yard, share these grasses that do well in cold temperatures on Facebook and Pinterest.