We want our gardens to thrive but rarely ever think about how the plants growing next could affect their lives throughout the cranberry growing season. Homegrown cranberries aren't the most common plants that you find around your beds, and obtaining good companions for them is even trickier. Cranberry companion plants aren't that different from others.
The goal is to find fruits, veggies, and flowers that pair nicely based on space, soil, water, and other growing conditions. Learning what to plant with cranberries opens up your possibilities for other crops, too.
Instead of being stuck with a vegetable garden, you can branch out and grow fruiting bushes or herbs to accompany them. They even work well in DIY landscaping projects. When you choose suitable crops for cranberry companion planting, you'll be amazed at how everything around it flourishes.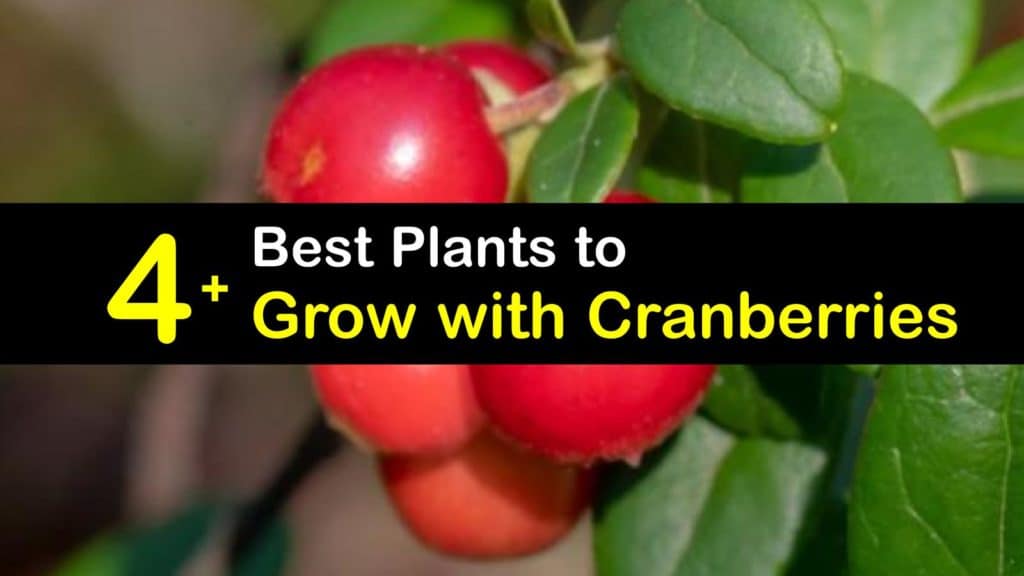 How to Grow Cranberries
We know you're already thinking, how do I learn what to plant with cranberries in my garden bed for them to thrive? Before you jump the gun, it's essential to understand a few different cultivars and their basic needs.
Transplanting cranberry plants is usually the best option. They are a groundcover plant and a slow grower. Use a trellis to train them to grow upward if preferred.
Cranberries are water-loving crops and require a minimum of one inch of water every week, or even more during dry spells. Keep the area weed-free to prevent them from competing for water and nutrients.
Adding a layer of mulch around the ground helps with moisture retention. Only grow cranberries in acidic soil and place them where they receive full sun.
Most cranberries are hardy in USDA growing zones two through seven. Some of the most popular cultivars include Early Black, Stevens, and Pilgrim.
The Early Black cultivar is a vigorous grower with sweeter fruits. Stevens cultivars are more resistant to false blossom. Pilgrim cranberries have especially juicy red berries.
There is a lot to consider when figuring out what to grow with cranberries. Cranberry companion plants must complement one another.
Complementary crops could mean attracting beneficial insects, having similar growing conditions, or providing something the other plant needs.
Some people even use companion planting cranberries to lure pests, like aphids, to another area so that the berries are safe. Now that you're aware of their growing conditions, let's talk about what to plant with cranberries.
What to Plant with Cranberries
Before you decide on your cranberry companion plants, make sure you learn as much about those crops as possible and guarantee that they will do well in the same climate and soil conditions.
Cranberries are acid-loving plants, and sometimes the best choices are ones that are closely related to them.
Similar Cranberry Companion Plants
Sometimes, the best way to start cranberry companion planting is with similar crops. The same applies to blackberry companion plants as well as elderberries. For the most part, berry plants will be okay when paired with cranberry plants. Cranberries are also what to plant with blueberry bushes since they like the same type of soil.
This means gooseberries, mulberries, and lingonberries are likely to complement each other. Pay attention to blueberry plant spacing, as well as the other bushes, so these plants won't be competing for resources. You'll also have an array of edible berries to turn into a delicious dessert.
Add the berries, cornstarch, sugar, cinnamon, and half the salt to a large bowl and stir for ten minutes until the sugar and starch start to stick to the fruits. Set the filling aside.
In another large bowl, add the other half of the salt, brown sugar, pecans, flour, oats, oil, and butter and stir until it looks like wet sand.
Pour the filling into a pie pan and add spoon the topping over the top. Bake everything for 50 to 60 minutes at 350°F or until the filling is bubbly and the topping is browned and crisp. Serve the hot dessert with a scoop of vanilla ice cream.
Companion Planting Cranberries with Flowers
Flowers are an excellent way to add subtle pops of color around the house and garden beds. They also attract essential pollinators to your cranberries plants. Without proper pollination, you might not have berries growing.
Tall flowers like marsh marigolds, rhododendrons, azaleas, borage, and nasturtiums are beautiful choices that provide the plants with a little bit of shade during the hottest parts of summer.
Planting Veggies Near Cranberries
While not all veggies do well near cranberries, some hardier heirloom cultivars seem to do okay. They are great zucchini companion plants. Leeks, pole beans, beets, and radishes are also known to do well next to cranberry plants.
These fill out space nicely in your garden to help you utilize as much land as possible. However, don't plant pole beans and beets next to each other.
Bog Plants and Cranberries
Cranberries are technically bog plants, and there are some unique choices that you may never have thought of.
Carnivorous species like the Venus flytrap and pitcher plant are two options that could kill some of the pests that cause damage. In addition, they have succulent leaves that add a lot of flair to your landscaping.
Herbs and Cranberries
Chives are incredibly hardy and can withstand many different growing conditions. If you're struggling with garden space, chives are a beautiful choice that requires minimal maintenance throughout the growing season.
Companion planting cranberries is a bit tricky because they aren't a highly popular choice among gardeners. It's a shame that more people don't work with them in their own beds or landscaping.
They are beautiful plants, and harvesting the berries is simple. It also leaves you plenty of options in the kitchen. With such large yields, make jellies, jams, cookies, trail mix, bread, muffins, and so much more.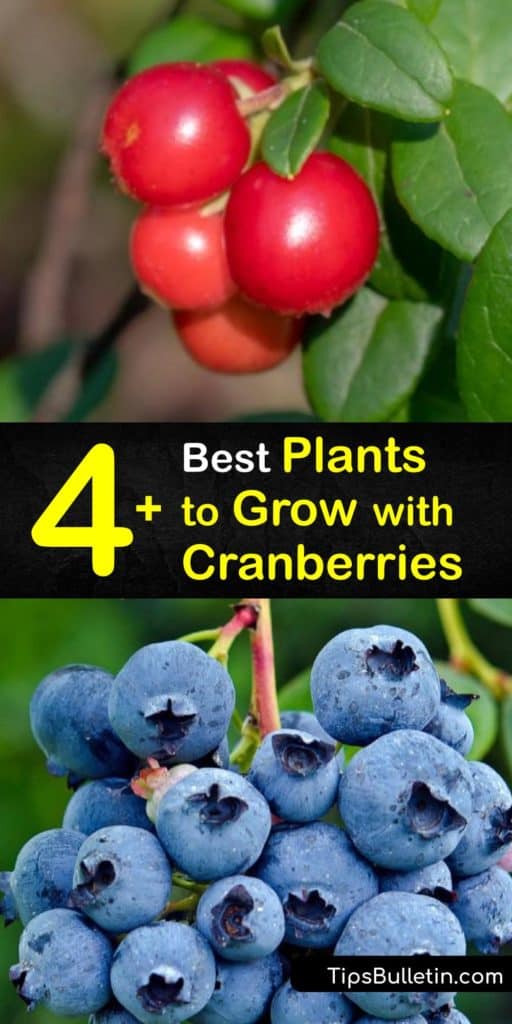 If this article telling you about some of the cranberry companion plants has helped you utilize the space around your property better, share this list of what to plant with cranberries on Facebook and Pinterest.