Living in the desert is lovely in many ways. We get to experience a comfortable, dry climate, and we get more than our share of sunshine. And, with modern conveniences such as air conditioning so standard, more and more people are moving into desert environments.
Keeping trees and other plants alive in the desert can be a challenge, though. When you want to increase your home's curb appeal and add color and life to your yard, it's essential to select desert trees that will thrive in your garden.
In this guide, we look at trees that grow in the desert and show you which ones will work well for your situation. We look at fast growing trees and slow growing trees, and we give you information on which trees do well with little water and which ones require a little extra care with striking colors and displays.
We show you the types of desert trees with pictures, we examine a range of deciduous trees and palm trees, and we provide planting and maintenance tips to help you ensure that your trees look and feel their healthiest and happiest. Once you've read our guide to desert trees, you'll have the know-how and confidence to make your yard a thing of beauty.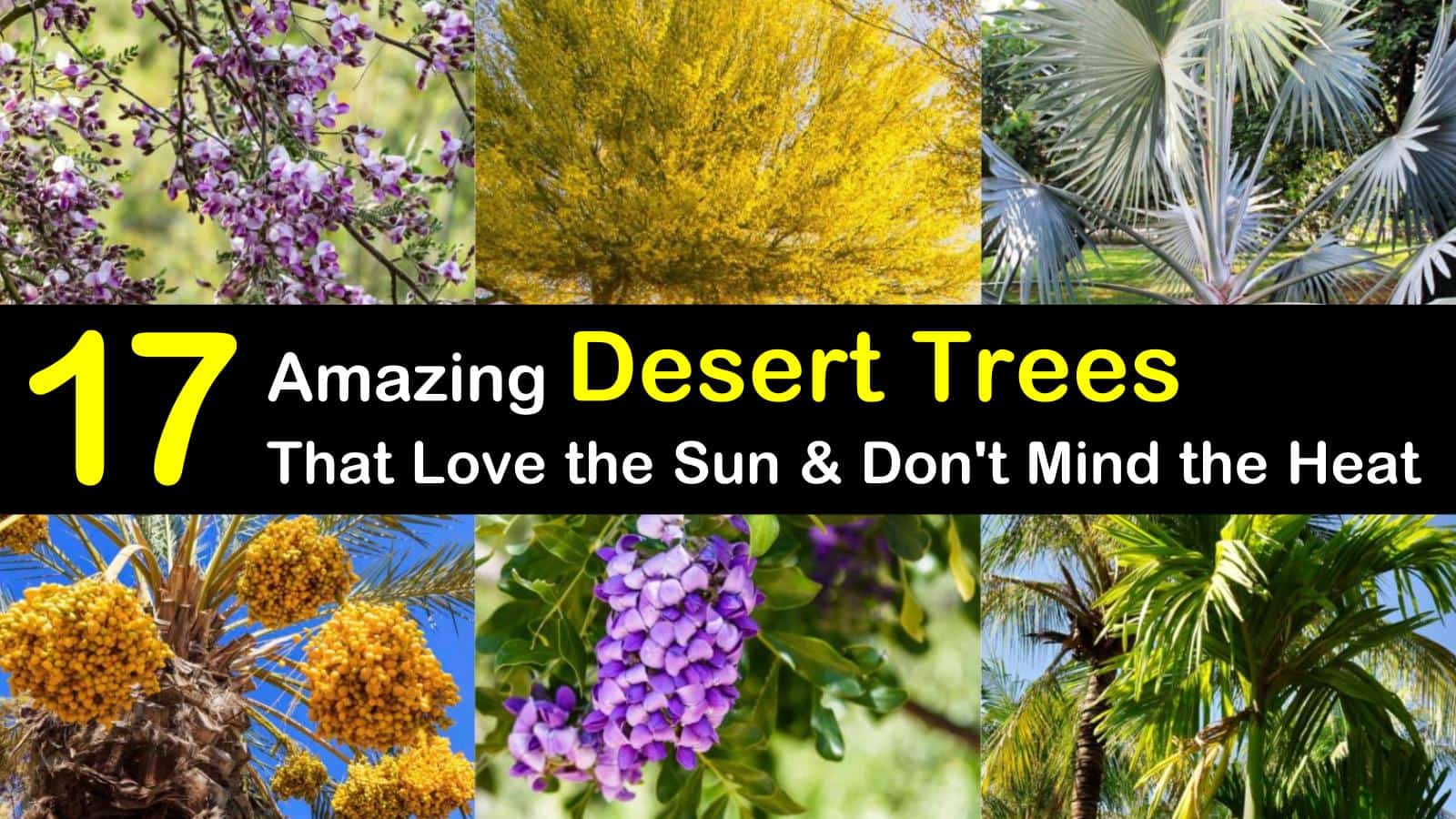 When Should I Plant My Desert Trees?
Many trees that grow in the desert are sensitive to cold temperatures, especially when you've recently planted them. If you're keeping your trees in containers, keep them inside until the chance of freezing weather has passed.
Any trees you plant permanently in the yard should be planted as early in the season as is safe. Doing so gives your trees their best chance to establish themselves and thrive.
Your local agriculture agency is a gold mine of information about any peculiarities or special characteristics unique to your region, so take the time to visit their website or reach out to them for their guidance about what plants live in the desert. If you have everything ready to go for the planting season, wait until the season's last frost has passed before you plant. Your trees will spread out, so clear away any nearby stumps using a natural tree stump killer such as Epsom salt.
How Do I Grow My Trees that Grow in the Desert?
Not all desert trees require the same growing conditions. You'll need to provide different amounts of shade and sunlight depending on the tree, so check that your tree has all of its needs met.
Soil moisture gauges let you maintain excellent control over the planting and potting soil, but bear in mind that, like sunlight requirements, trees that grow in the desert require different soil types depending on their ideal growing conditions. Watch the soil pH throughout the year and adjust the soil acidity to meet your trees' needs.
Tree prefer nitrogen-rich soil in general, but desert trees often do best in adversarial conditions, so always check to determine the best conditions for your particular trees. Young trees often require more attention than mature, established trees, so give special care to your trees when they're experiencing their first few years of growth.
Care for Different Types of Desert Trees with Pictures
Stay vigilant, and always keep track of sunlight, temperature, and water requirements for each tree and other plants in your yard. If you have potted plants or trees that seem unhappy in the yard, consider bringing them inside for a while to remove any possible negative factors and let them recover their health.
Quick growing trees require more resources than slower growing trees, so ensure that all of your trees are getting enough nutrients and not too much of one thing or another. This is particularly applicable when you first plant them and they are adjusting to their environment.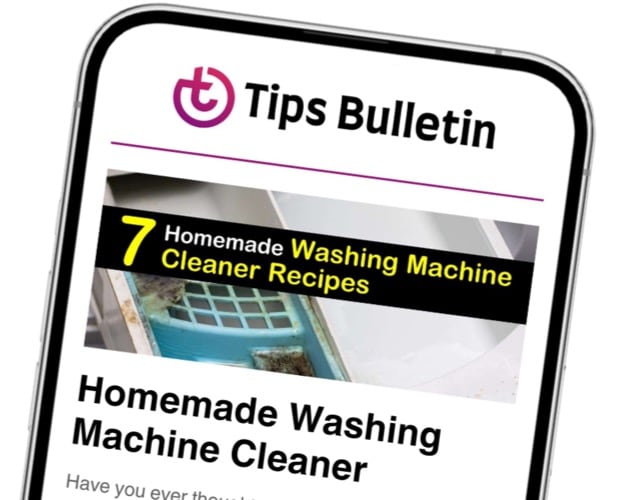 Finally, an email that Transforms Your Home.
Get the latest home and garden tips from our experts, delivered straight to your inbox.
Many desert trees are perfectly content with little to no care, including extra water, so don't overwater any of your trees, and adjust your watering schedule as needed. Pest can be a misery to your trees, so keep an eye out for them and take any required pest-control measures to keep your trees in top shape.
Stunning Desert Trees
You may not have realized that there are so many desert resistant plants available. Choosing just one or two may be a difficult decision. Evaluate your wants, the growing requirements, and the amount of care you can provide for them before purchasing and growing. Look over our list for some ideas.
Palo Verde (Parkinsonia aculeata)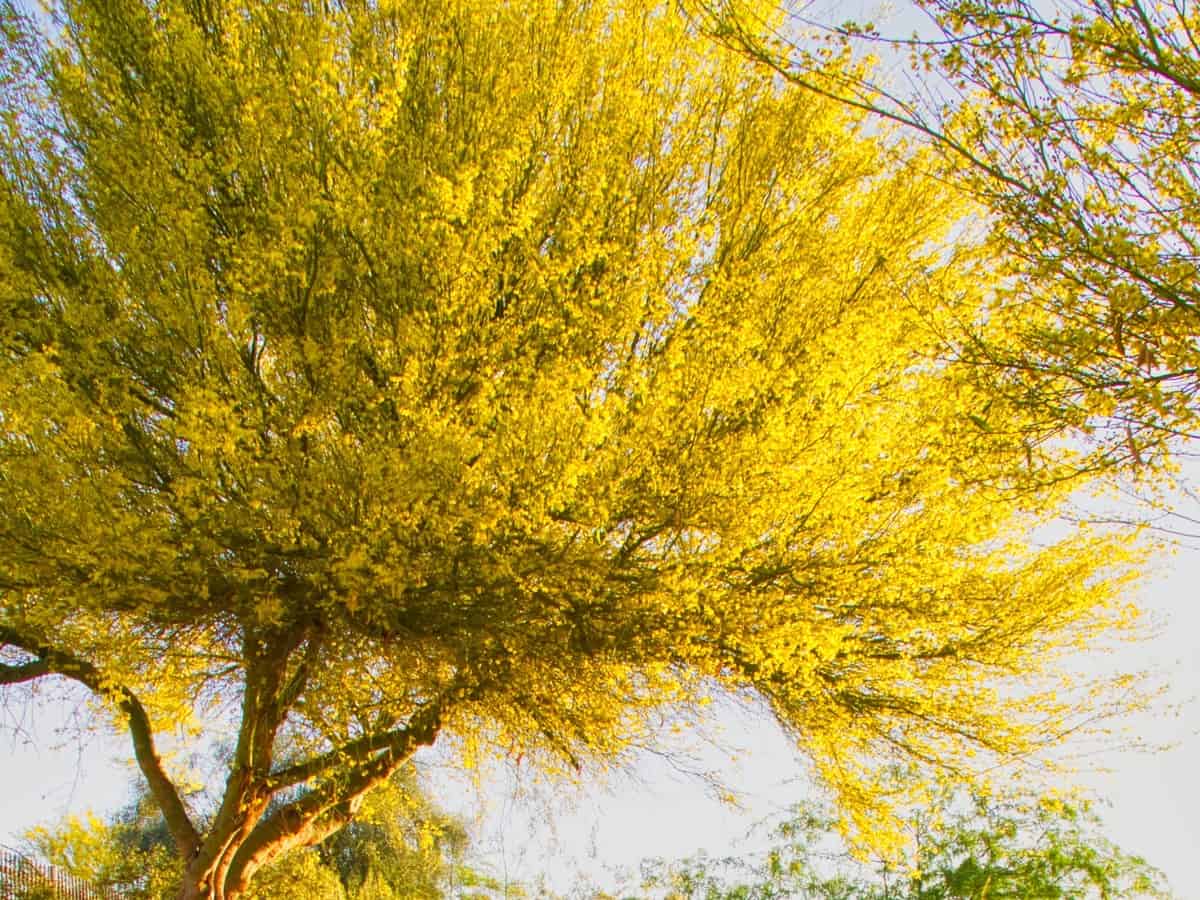 The Palo tree comes in many varieties, including the Palo Blanco, but the Palo Verde stands out as something special. The Spanish word for the color green is "verde," and the beautiful Palo Verde tree also called the Foothills Palo Verde, lives up to its name.
This attractive, multi-trunked tree is deciduous and reaches about twenty feet at full growth. Even better, the Palo Verde bursts into gorgeous white and yellow flowers every year and fills your yard with color and life.
Palo Verde seedpods hold between one and eight seeds. It is a slow-growing tree and can live for centuries in the right conditions.
Plant the Palo Verde in coarse, well-drained soil. Your Palo Verde tree is happiest in full sunlight and is a fast-growing tree, so check the earth and replace lost nutrients as needed.
Desert Willow (Chilopsis linearis)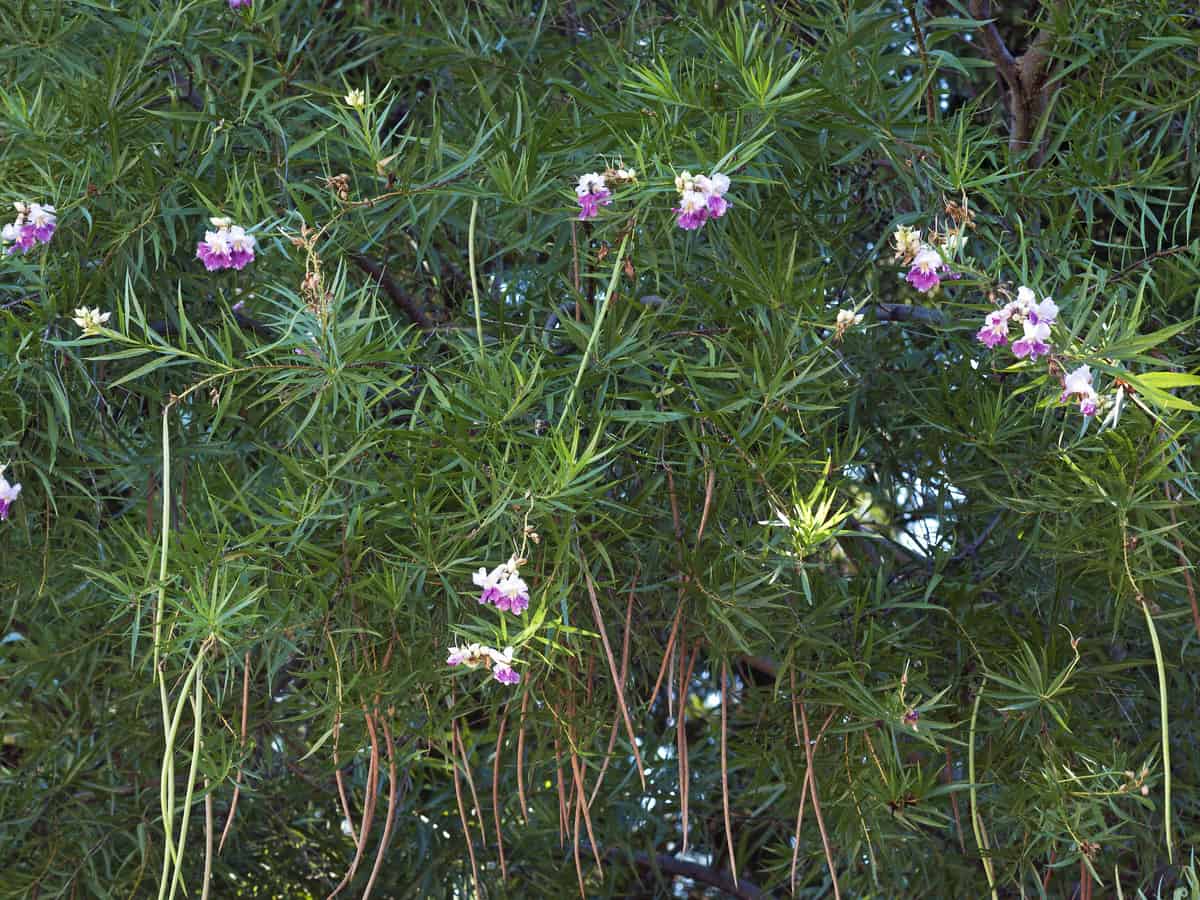 When you want a tree that stays small and adds a gentle grace to your yard, you're sure to like the Desert Willow. This tree shares many standard features with the real willow tree, including a profusion of slender, narrow leaves that droop down from its branches, but unlike the willow, it loves dry, hot climates and has low water needs.
The Desert Willow is almost weedlike in its ability to adapt and grow, so it doesn't require much from you in the way of care or preparation. Plant your Desert Willow in soil with good drainage, and if you live in an area that gets more than 30 inches of annual rainfall, plant your Desert Willow in a raised bed to keep the root system from rotting.
Ocotillo (Fouquieria splendens) – The King of Desert Trees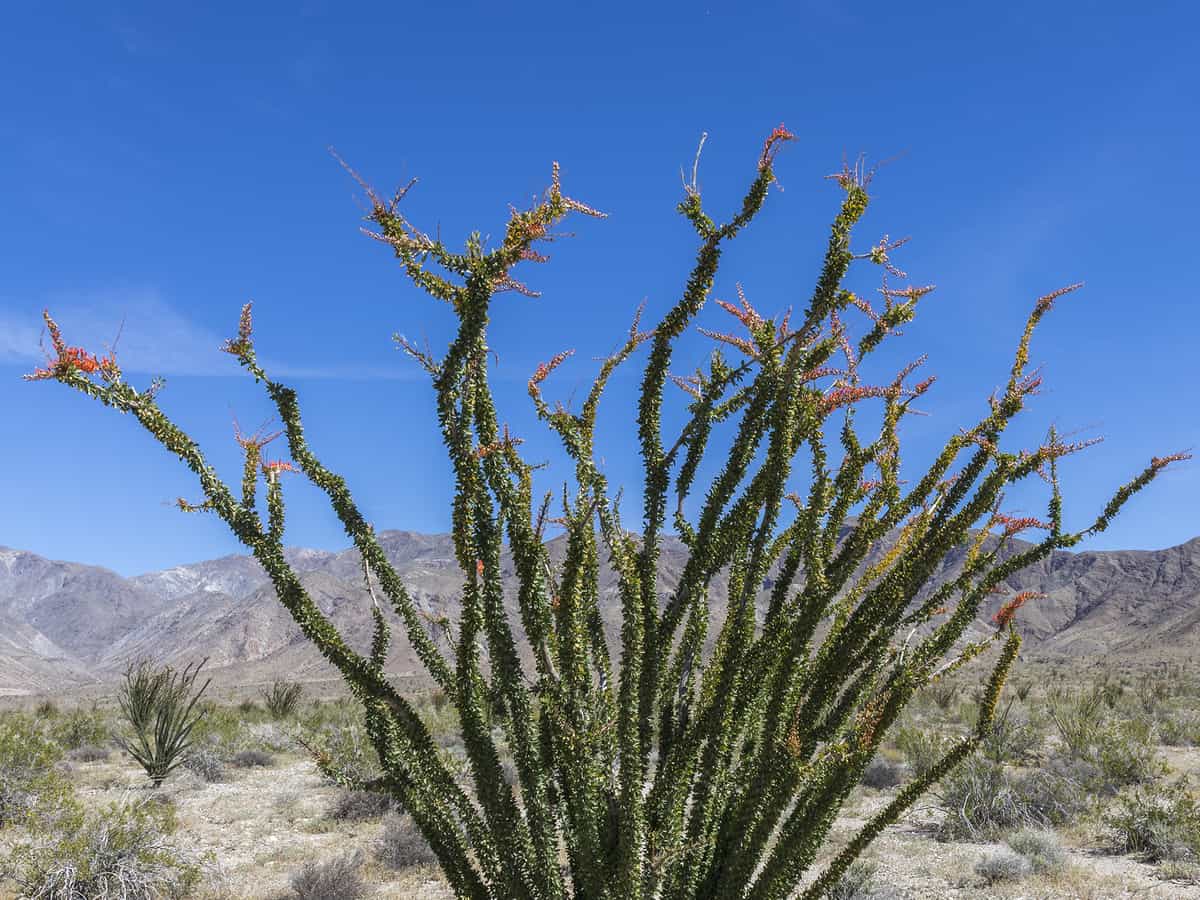 Desert trees and plants don't need to be dull. There are lots of trees like the Ocotillo that do best in hot and dry climates but also offer brilliant color to brighten your garden. The Ocotillo is a succulent, a plant type that does exceptionally well in low water environments.
You'll find it in the Sonoran Desert and Mexico, and it will make your yard a beautiful place. Plant the Ocotillo in well-drained soil.
Use a potting soil formulated for succulents for the best results, and if you're planting your Ocotillo in a container, keep the pot small to reduce the chance of rotting the plant's roots. Keep the roots moist during initial growth, and then only water the tree when the first two to three inches of soil have dried out completely.
Blue Palo Verde (Cercidium floridum)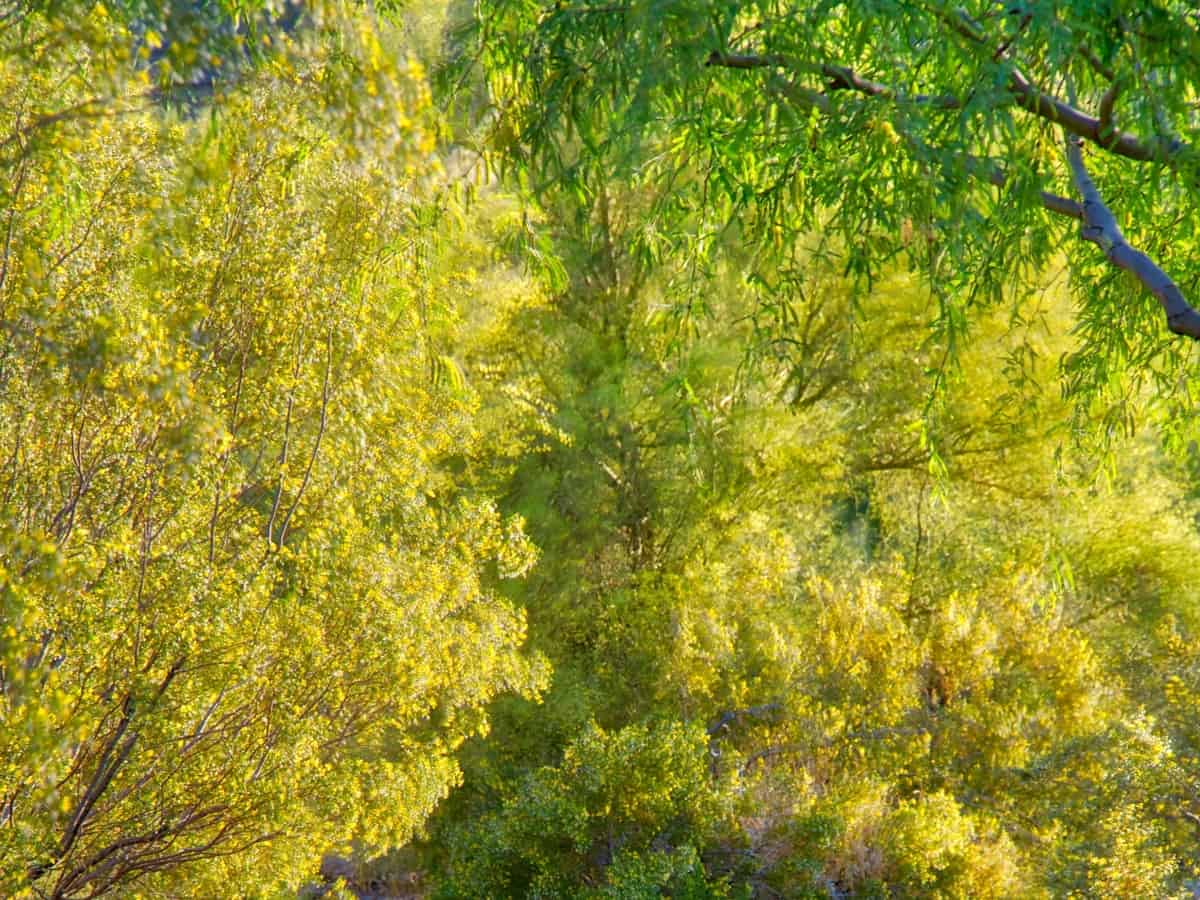 Like the Foothills Palo Verde, the Blue Palo Verde is the perfect choice when you want a deciduous desert tree to spruce up your garden. The Blue Palo Verde gets its name from its blue-green branches, and it adds a soft pastel shade to your home.
Your Blue Palo Verde gets much taller than its green cousin and will top out at around forty feet when fully mature. The Blue Palo Verde likes a finer soil than the Foothills type, so make sure to adjust your potting soil accordingly.
It also likes regular watering, which makes it ideal for hot climates that enjoy a bit of rainfall. For some added interest, plant a few sun-tolerant ferns around the base of your Palo Verde.
Chilean Mesquite (Prosopis chilensis)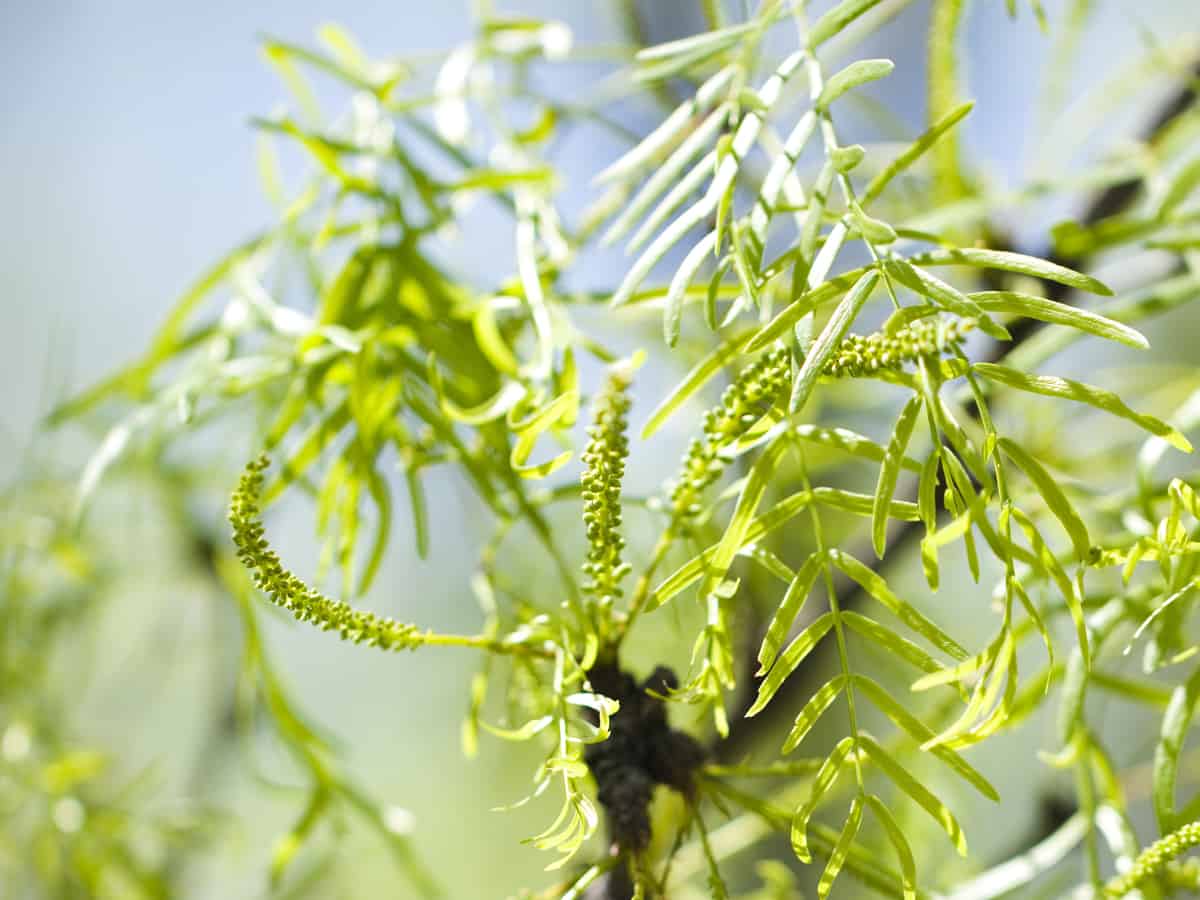 Like the Desert Willow, the Chilean Mesquite is an excellent choice for those who want a tree with lots of slender, spreading leaves and drooping branches. These sturdy trees are native to South America, but you'll find them in any area that supports drought tolerant growth.
You can use Chilean Mesquites as shade trees or as decoration. Plant your Chilean Mesquite tree in full sun. Allow the tree to dry out completely in between waterings.
When you do water the Chilean Mesquite, make sure to give the roots a deep soak. The Chilean Mesquite is semi-evergreen and will shed its leaves periodically.
Date Palm (Phoenix dactylifera) – The Amazing Desert Palm Tree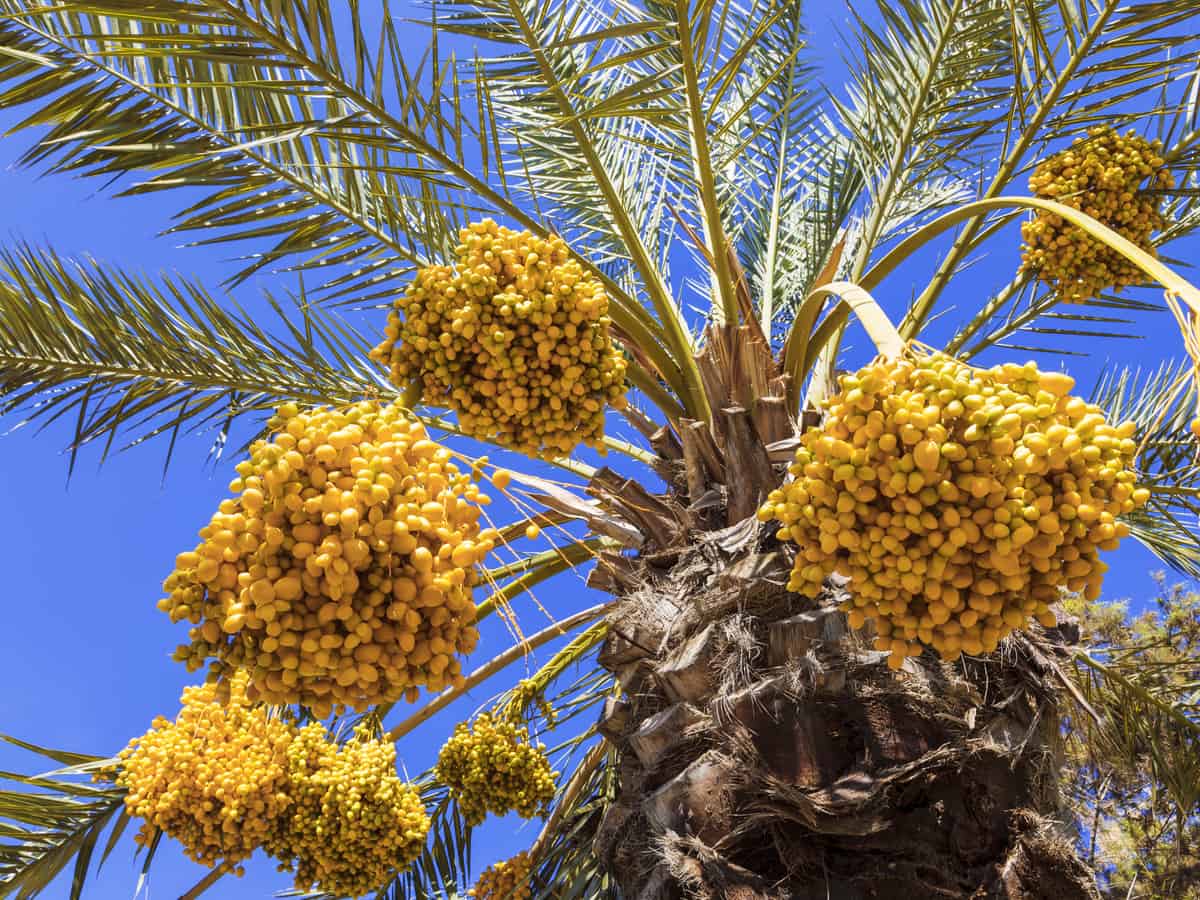 Living in a desert climate doesn't sentence you to go without fresh fruit from your own trees. The Date Palm is a perfect choice for those who like an added utility in their garden trees. The Date Palm has been cultivated and grown for both beauty and sustenance for thousands of years.
Make sure that your Date Palm never experiences temperatures lower than 20°F at any time. If you live in a climate that gets winter weather any lower, grow your date palm in a container and bring it inside during cold weather.
Texas Mountain Laurel (Dermatophyllum secundiflorum)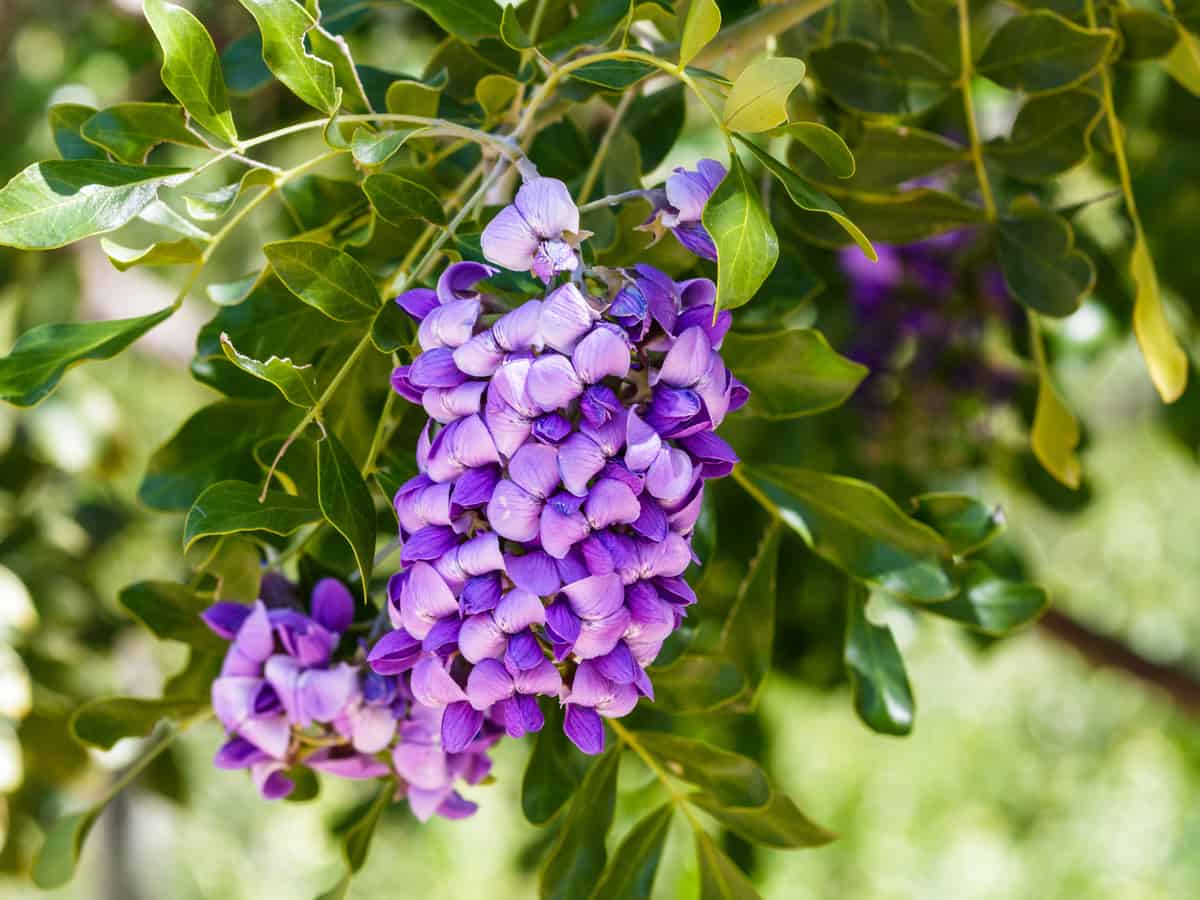 Want some purple blooms in your desert landscape? The Texas Mountain Laurel might be the right tree for you. You'll find this slow growing tree in Mexican deserts and the Southwest United States, and it thrives in any hot, dry climate. The Mountain Laurel's gorgeous lavender and purple blossoms liven up any garden.
Plant your Texas Mountain Laurel in poor soil, as the tree does best when it faces adversity. The earth around the tree must be well drained and do not prune the tree unless you have no choice. The Texas Mountain Laurel prefers full sun but can do well in part shade, too.
Desert Museum Palo Verde (Cercidium x 'Desert Museum')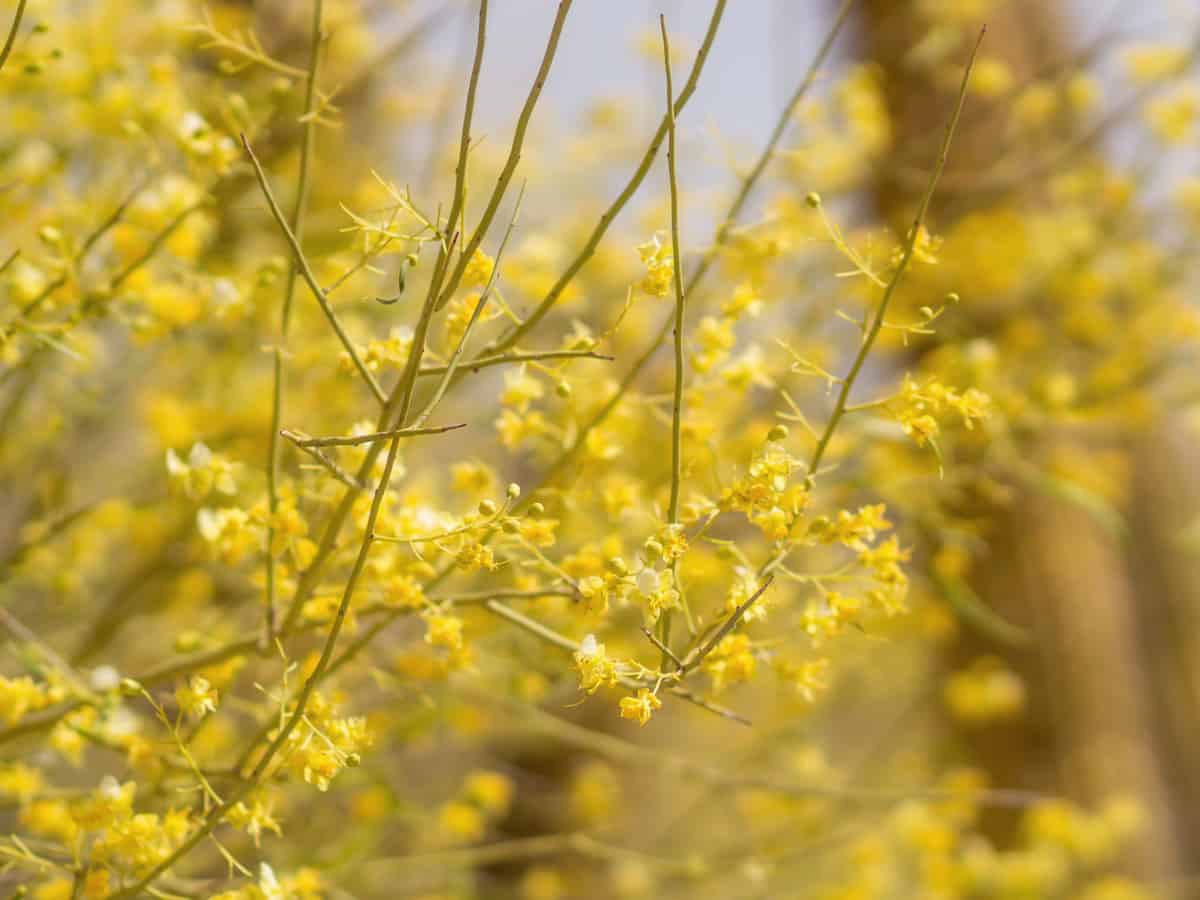 If you're looking for a tree that combines the best features of the Palo tree varieties, you won't do better than the Desert Museum Palo Verde. Like the Foothills Palo Verde, the Desert Museum variety keeps a small profile and won't get taller than 25 feet. The Desert Museum has an added party trick, though, and bursts into large, golden yellow flowers every spring that will astound you.
Plant the Desert Museum Palo Verde in poor soil with good drainage. Water the new tree regularly until it takes root, and then only water it occasionally after that. Give the roots a deep soak when you do water the tree, check your soil pH, and adjust as needed.
Chaste Tree (Vitex agnus-castus)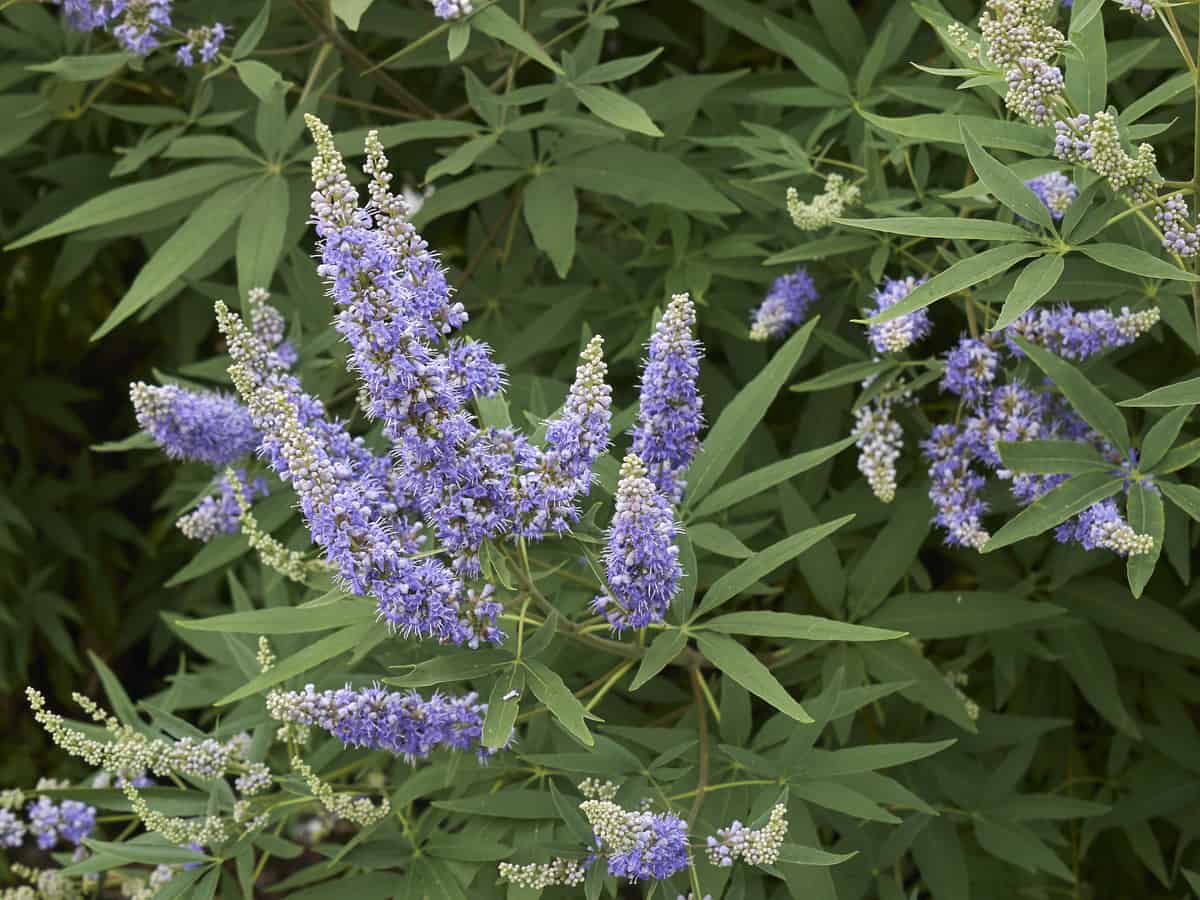 The Chaste tree, also called the Vitex, is a worthy addition to any desert landscape. The tree's spectacular lilac, pink, and white flowers produce a marvelously sweet fragrance and dark green leaves to add a splash of vibrant color to your garden. The Chaste is a native tree in China, but it grows in many hot and dry environments and is easy to maintain.
Plant your Chaste tree in full sun and soil with excellent drainage. Water the tree once in a while during its initial growth, but you likely won't need to water it at all once it's established. Only use inorganic mulch when maintaining your Chaste tree.
Texas Ebony (Ebenopsis ebano)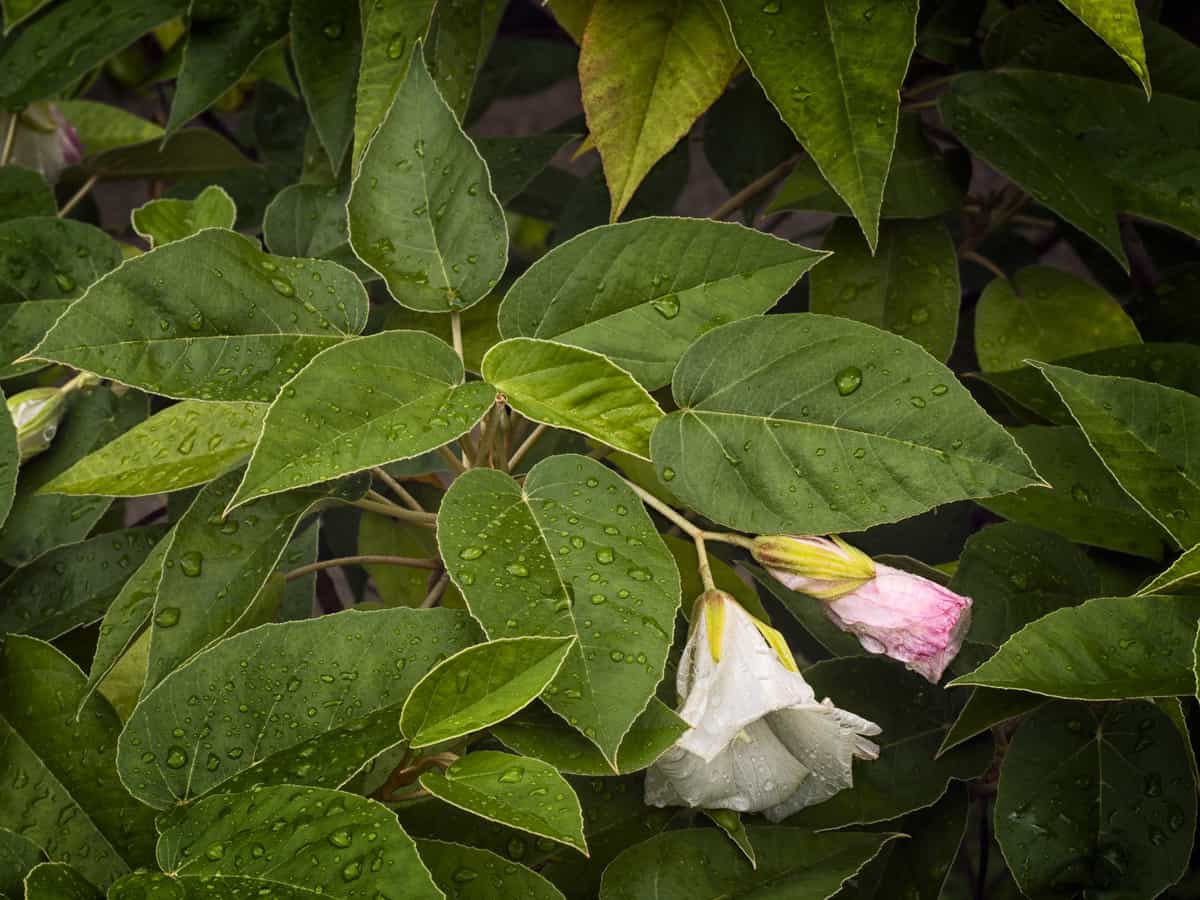 Unlike many types of desert trees with pictures, as shown here, that trade foliage for survivability and produce relatively sparse leaf growth, the Texas Ebony tree bursts into a gorgeous yearly display of bright green leaves and a magnificent canopy you can use to escape the midday desert sun. This evergreen tree rewards your care with beauty and shade.
Plant the Texas Ebony tree in most desert environments. The trees grow into impenetrable, bushy green tangles of branches, so plant them in clusters to create a natural and effective privacy screen.
Bismarck Palm (Bismarckia nobilis)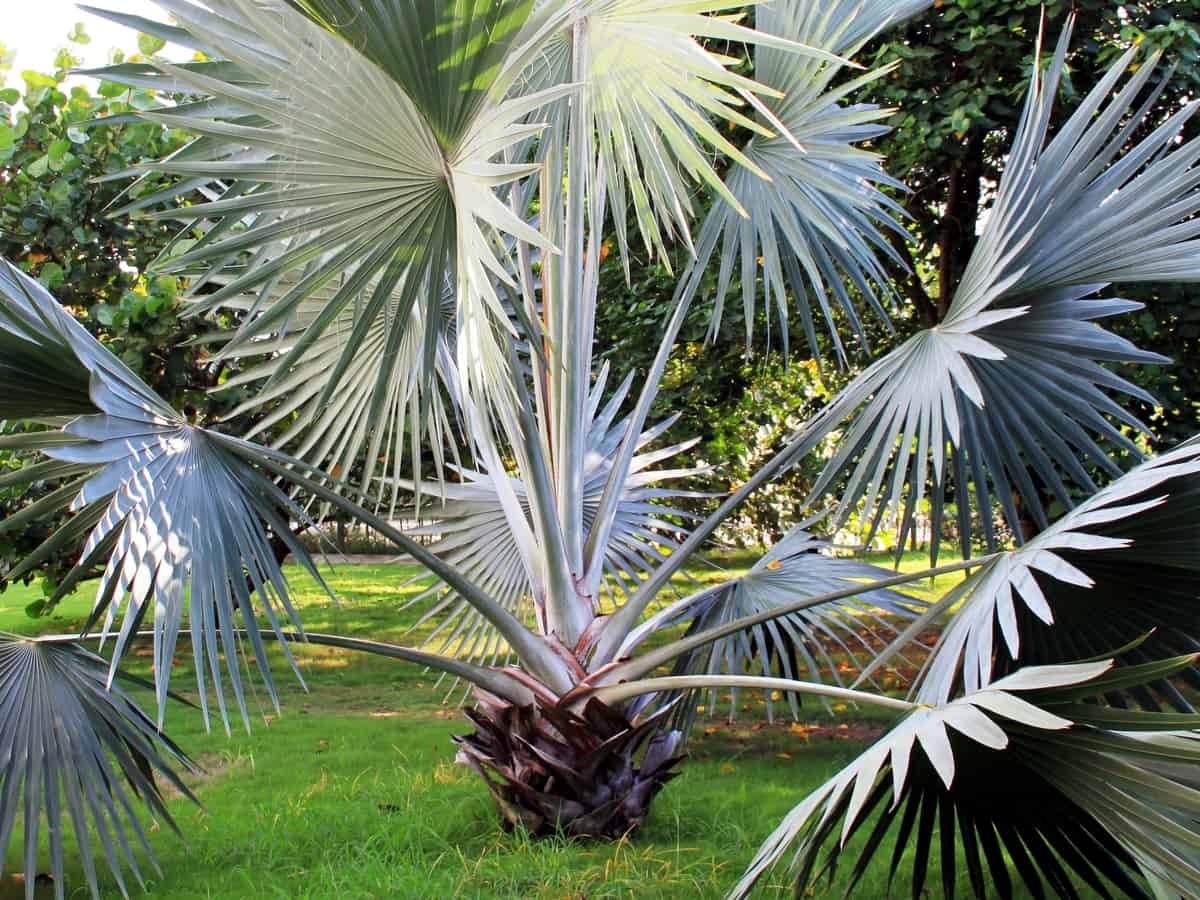 Do you want to add a palm tree to your yard but are worried about tree height? You'll love the Bismarck palm, which maintains a lower profile than many palms while providing a magnificent display of blue fan leaves and a graceful trunk. You'll find the Bismarck palm growing in yards across Arizona and California.
Plant the Bismarck palm in full sun. This tree doesn't tolerate cold temperatures, so if you live in a climate that sees sub-freezing winter weather, leave your tree in a container and bring it indoors during cold snaps.
Ironwood (Olneya tesota) – One of the Most Impressive Desert Trees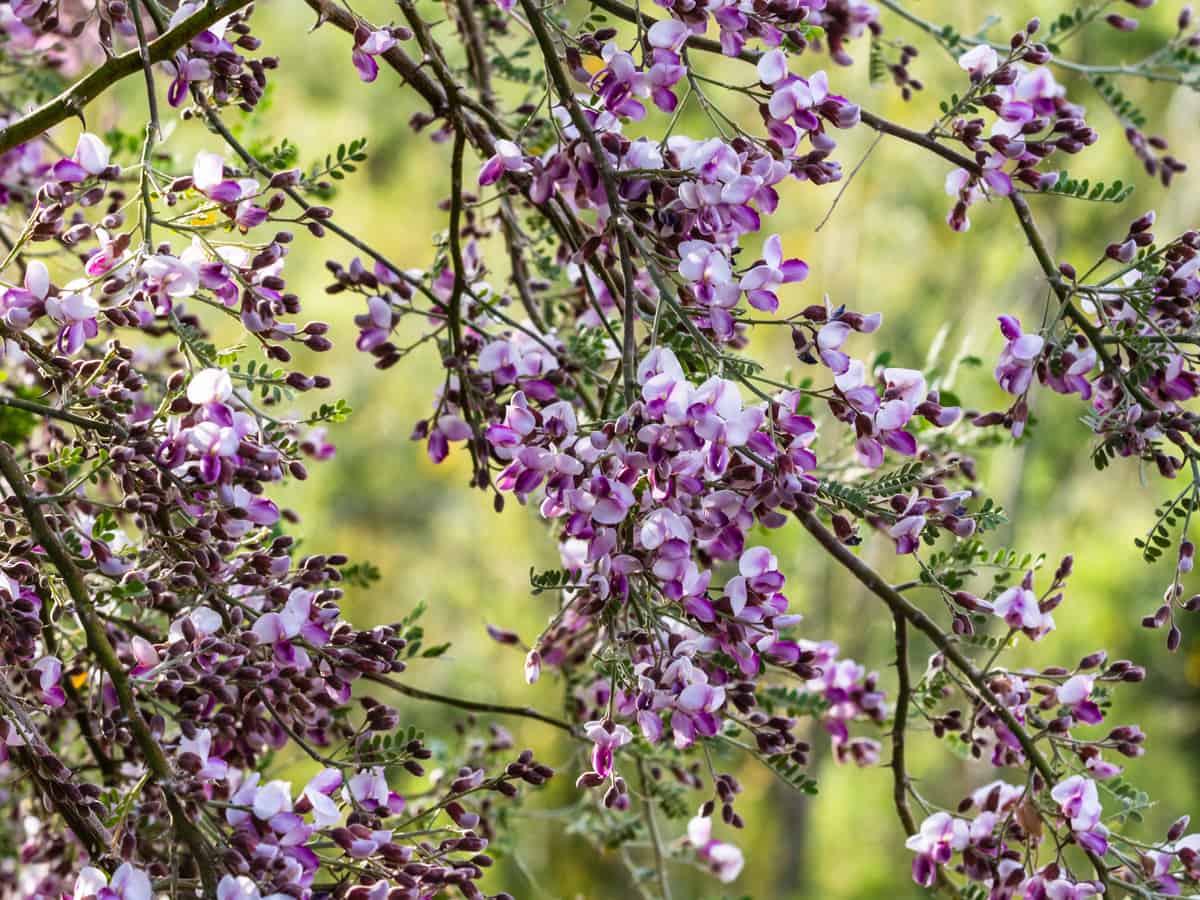 When you need a small tree to fit into a bite-sized desert garden, the Ironwood tree might be just what you need. The Ironwood, also called the Musclewood and Hornbeam, is named for its wood strength and resistance to splits and cracks. You won't find a better tree to use for carving, and its handsome looks will brighten your garden.
The Ironwood thrives in many desert climates, but it prefers somewhat cooler temperatures than other drought resistant desert trees. If you're planting an Ironwood tree in a scorching environment, plant it in light shade to give it a break from the sun.
Jelly Palm (Butia capitata)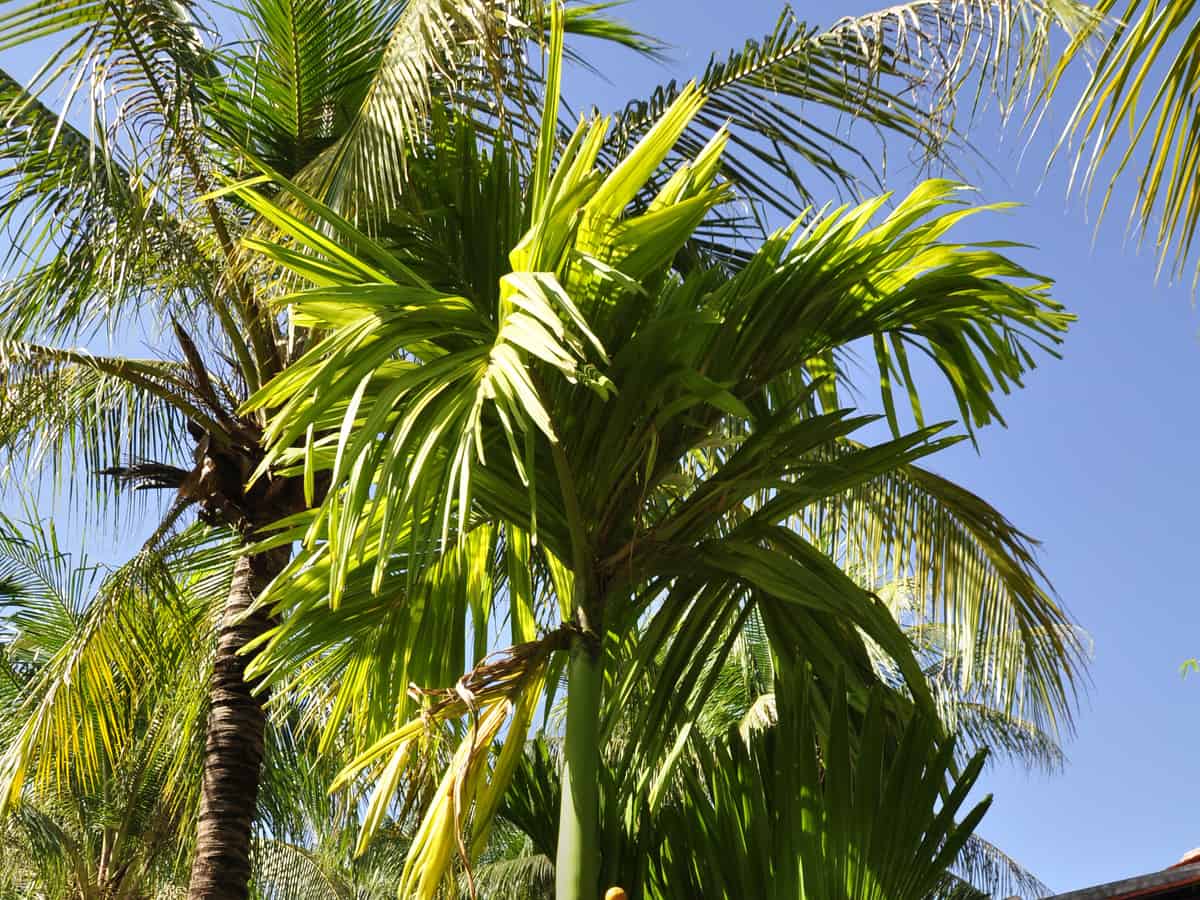 Not all deserts are hot. There are plenty of arid environments in colder climates as well, and it can be tough to find trees that have low water requirements but can survive harsher winters. The Jelly palm also called the Pindo palm, fills that need perfectly. You can grow this robust palm tree in climates that see temperatures as low as 5°F.
Plant your Jelly palm in well-drained soil with salt tolerance. Your Jelly palm grows in full sun or part shade. Fertilize your tree from time to time, and water it occasionally. Because falling Jelly palm fruit makes a mess, it's best to plant this tree away from the house.
Purple Plum (Prunus cerasifera)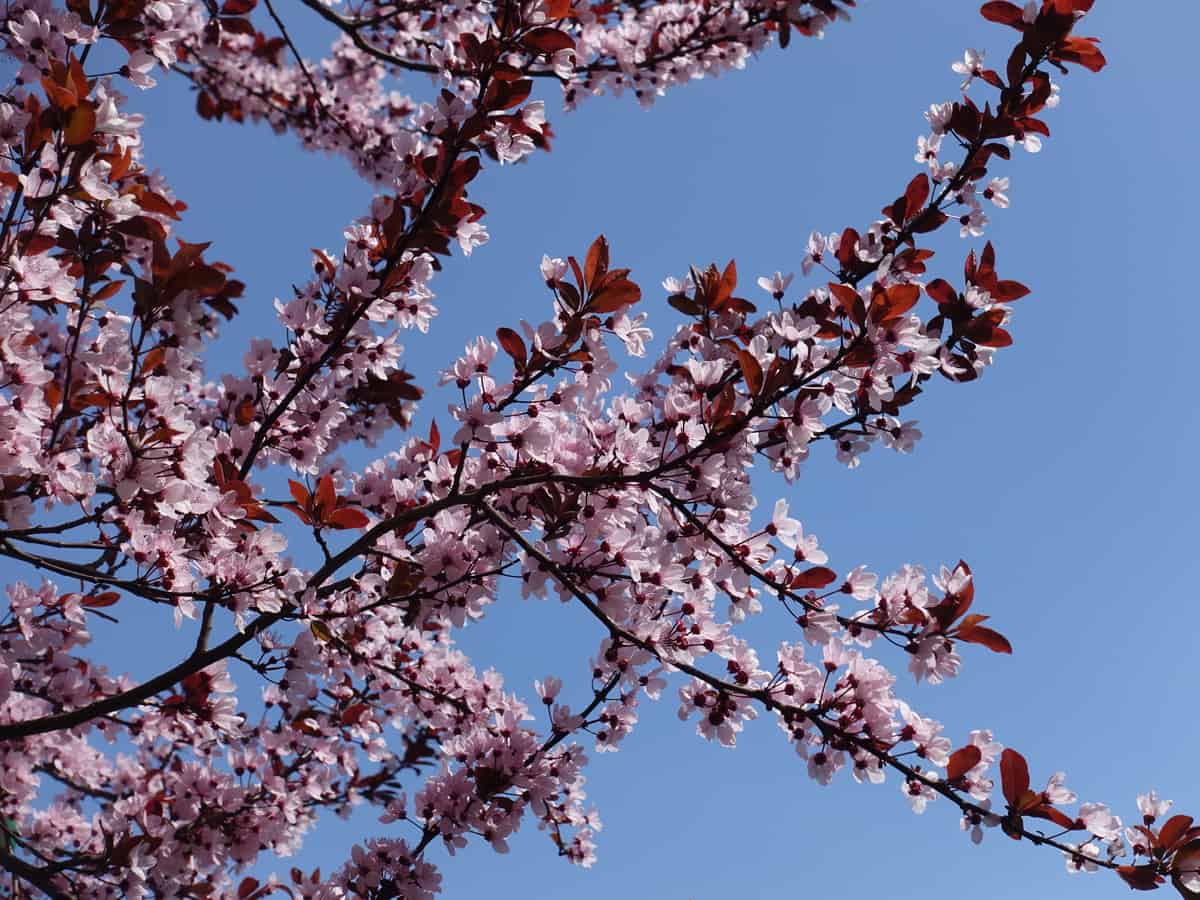 Perhaps you're looking for a desert tree with a small profile but a big personality. If so, then the Purple Plum is right up your alley. This attractive tree stays small and won't get taller than fifteen feet, and its remarkable patterned and symmetrical branches provide a beautiful winter display after the leaves have fallen.
Plant your Purple Plum in full sun, and keep it well fertilized. Your Purple Plum needs more water than some other trees; you should water it weekly. If you live in a scorching climate, water it even more frequently than that.
Triangle Palm (Livistona decipiens)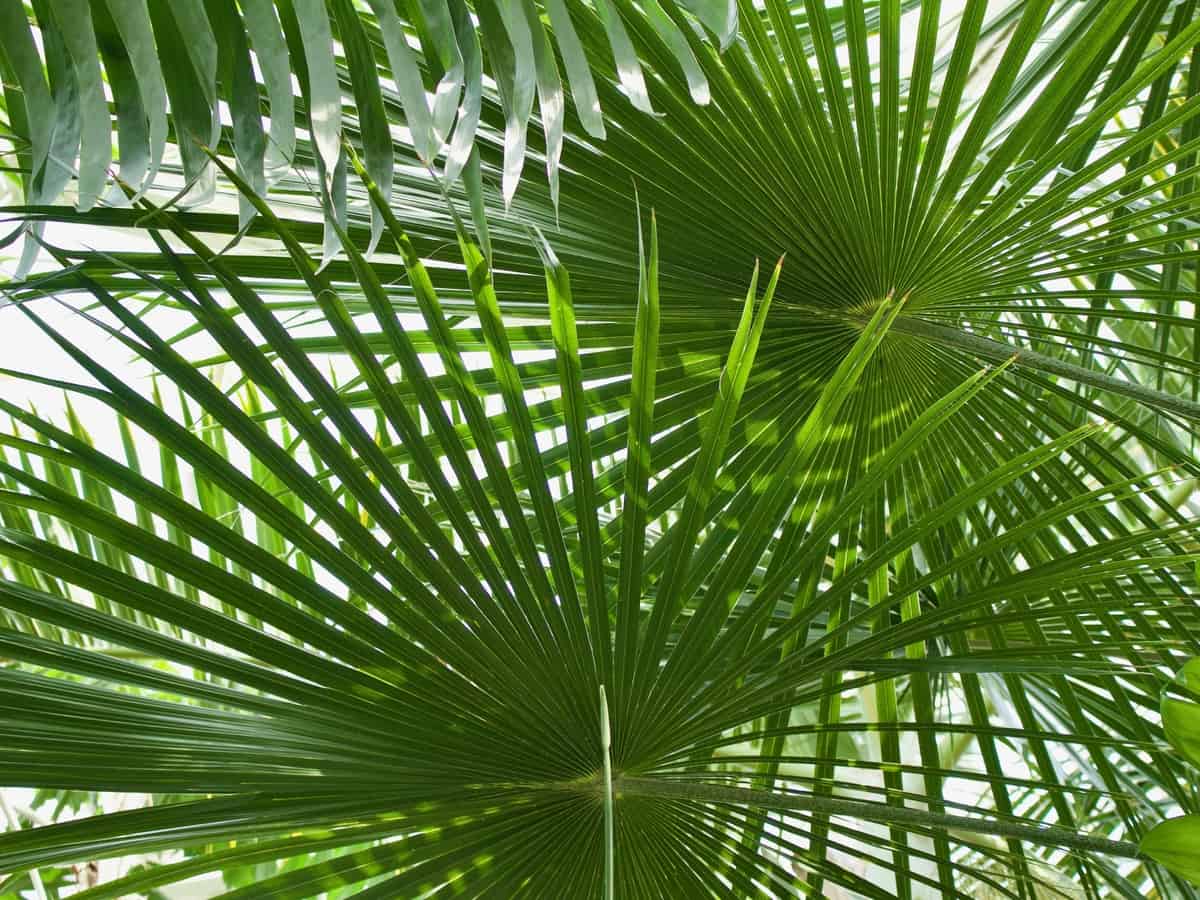 The Triangle palm is the perfect choice for folks who want to class up their yards. The tree gets its name from its distinctive, triangular crown shaft and produces a beautiful spread of narrow leaves with a pleasing shape. The Triangle palm loves hot weather and is an ideal tree for hot desert environments.
While you can plant Triangle palm in full sun, they often do better in part shade. If winter temperatures regularly drop below 26°F, grow your palm tree in a container so you can bring it inside during cold snaps.
Mulga (Acacia Anura) – The Wow Drought Resistant Desert Tree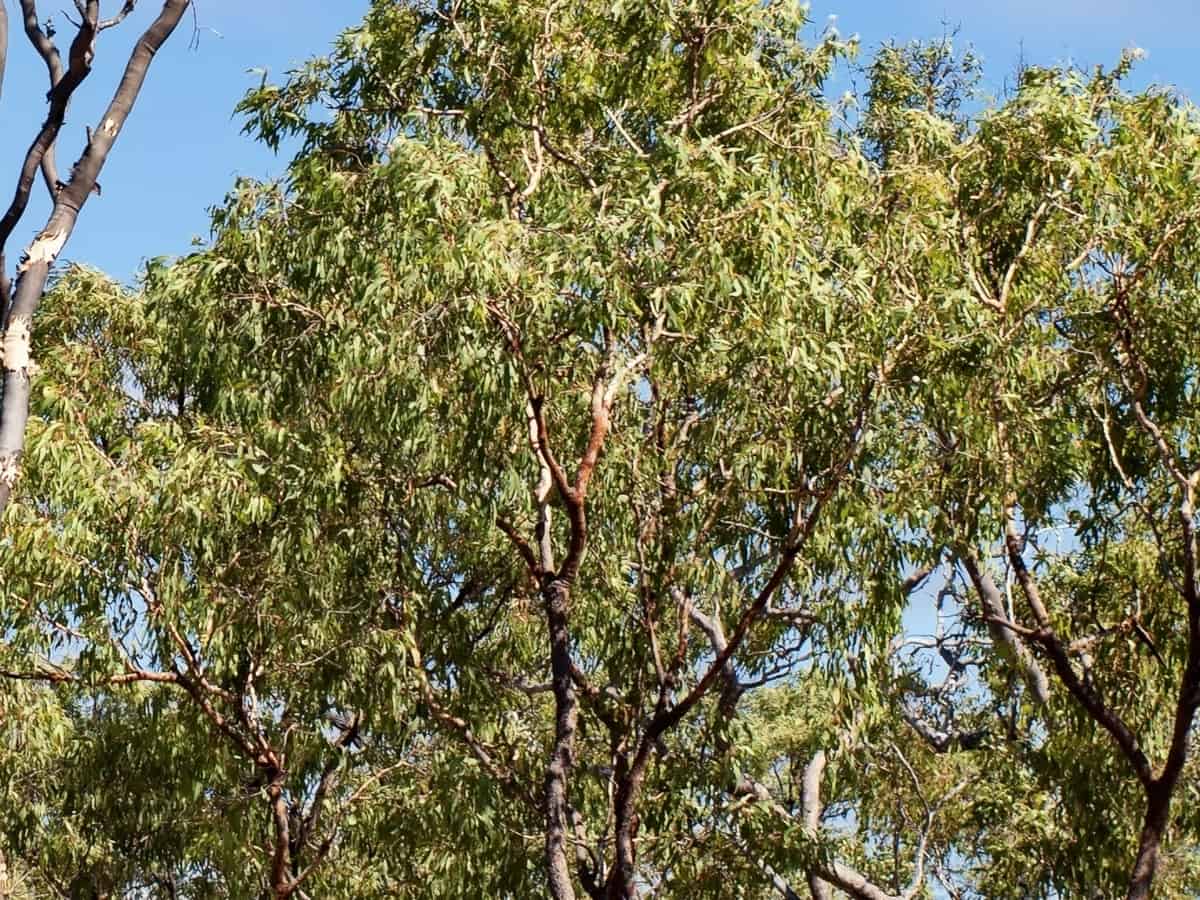 Want to find the perfect tree for your patio or pool area? The Mulga is just the ticket. This drought resistant desert tree tolerates high heat without blinking, and every late spring sees the Mulga clad in stunning yellow flowers. As a bonus, the Mulga's green foliage stays on the branches and produces very little litter.
Plant the Mulga tree in full sunlight. Make sure to water this tree regularly after planting, and only water it every once in a while after the tree establishes itself. The Mulga is slow to reach full height but spreads as it grows, so give it enough free space to expand.
Sand Palm (Allagoptera Arenaria)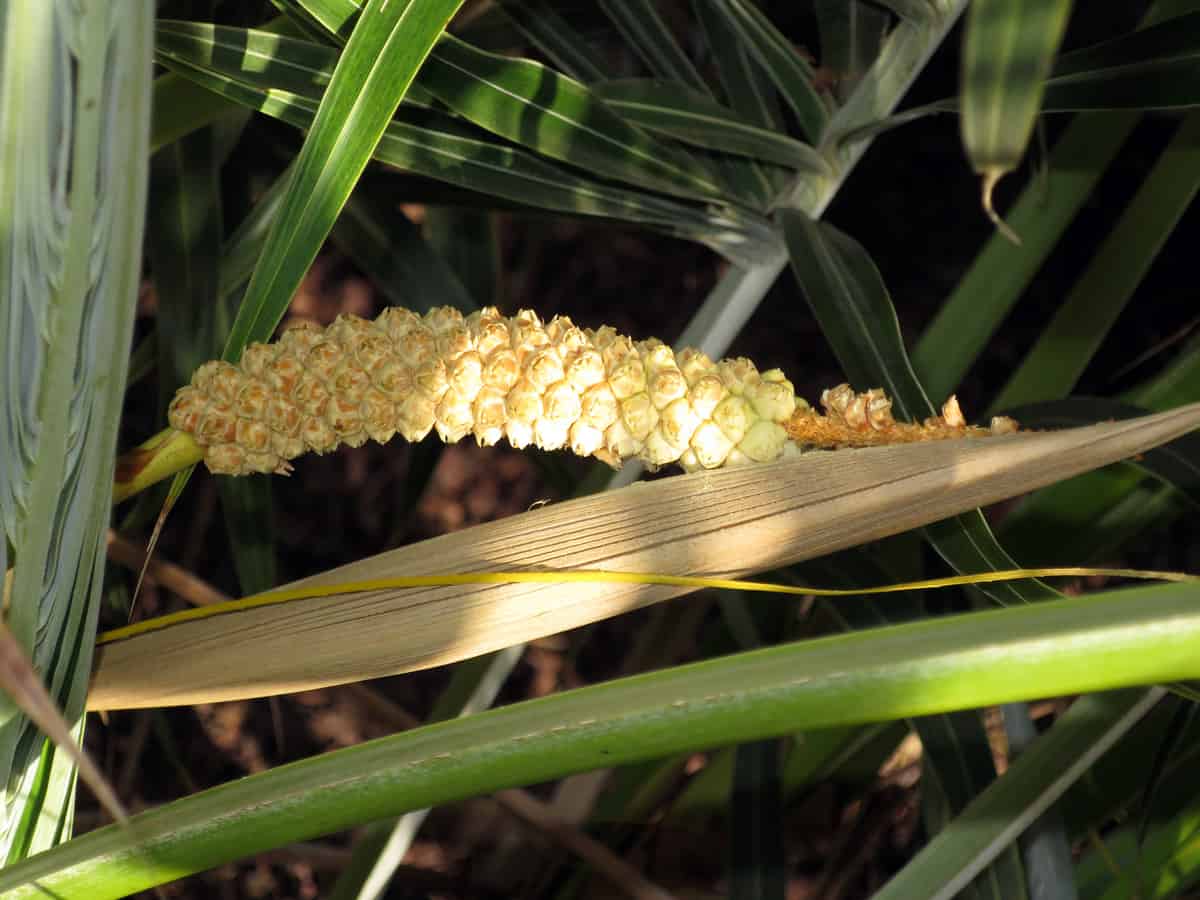 When you want a beautiful palm tree that can fit in a small space, you need to look no further than the Sand palm. This little tree offers all of the advantages of a large palm tree, including beauty and shade, but it tops out at about six feet, making it the perfect desert tree for small spaces and borders.
The Sand palm likes full sun, but it can grow in part shade, as well. As its name suggests, the Sand palm prefers sandy soil with good drainage. Water your young Sand palm during its initial growth, and then water occasionally after it takes root. If your local winter weather regularly drops below 28°F, grow this tree in a container and bring it inside during freezing conditions.
We hope that you enjoyed our guide to the types of desert trees with pictures that work well in hot and arid conditions. You can make your garden beautiful in any climate, but it can be tough to figure out what plants live in the desert. Our guide to trees that grow in the desert helps you find the perfect desert trees for your xeriscape or native garden and make your home a more pleasant and attractive place.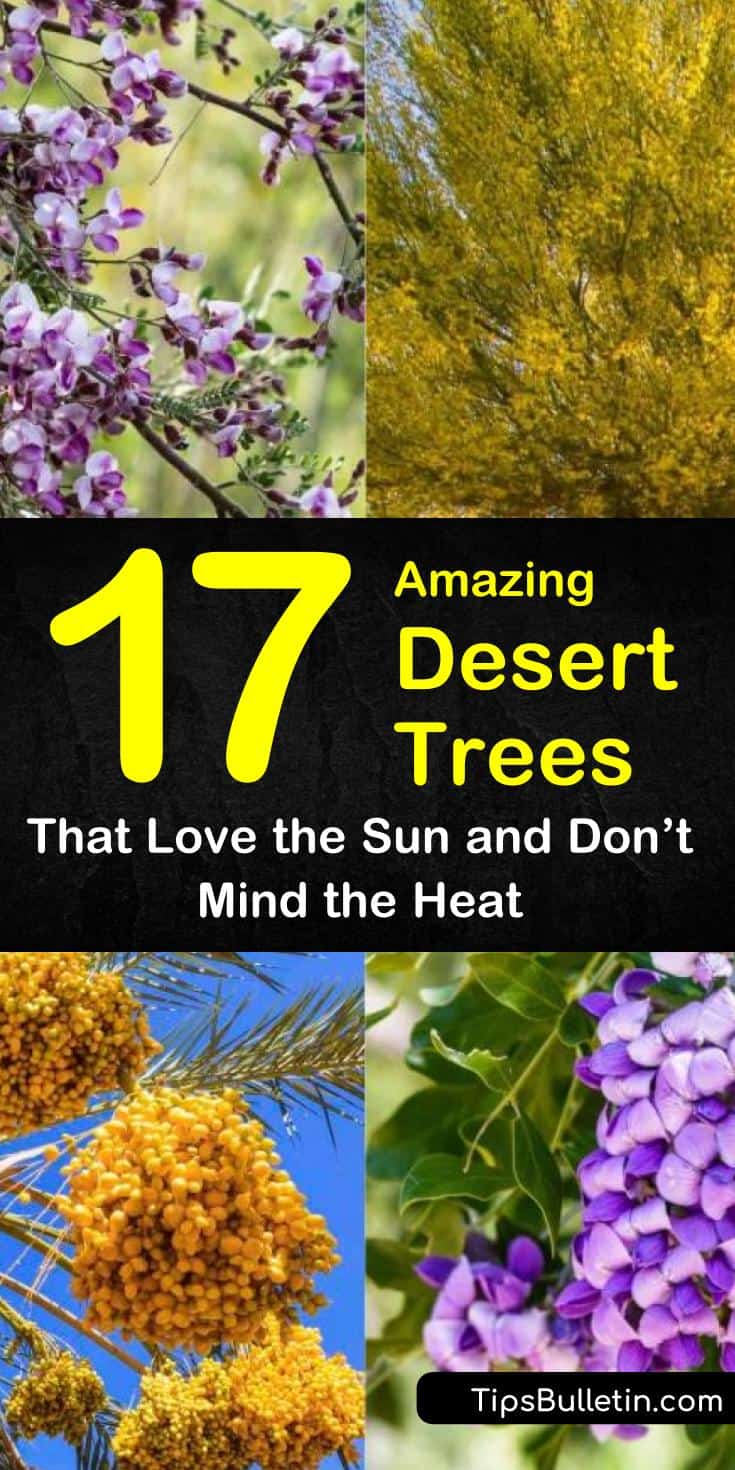 Thanks for reading our guide to desert trees. If you found our information about trees that live in the desert to be useful, we'd love it if you'd share our tips on desert trees with pictures with your family and friends on Facebook and Pinterest.