All kinds of edible food are growing alongside ditches, roads, vacant lots, and urban streets. If you're lucky, you might even stumble across thickets of dewberries that look similar to blackberries. What are dewberries, and how do we compare the dewberry vs blackberry?
There isn't a massive difference between dewberry and blackberry bushes. Instead, many minor variances often make it hard to tell the two apart.
Are dewberries the same as blackberries? How can you tell which is which? This berry-related article is full of tips that help you tell the difference between the two, as well as other popular berries like the boysenberry, loganberry, and thimbleberry.
Though they all look nearly identical to wild blackberries, the U.S. Department of Agriculture assures us that there are differences between them all. Continue reading to find out how dewberry plants differ from other berries in our USDA growing zones.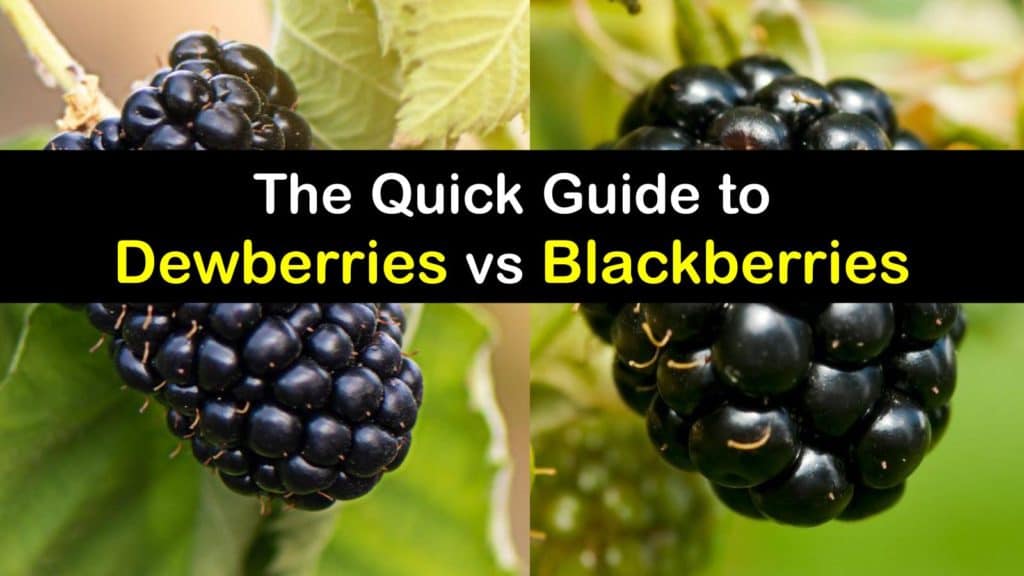 Are Dewberries the Same as Blackberries?
No, dewberry plants are not the same as blackberry plants, just like there are differences between blackberry vs mulberry bushes. Let's get a basic understanding of this wild plant to better understand the comparisons of a dewberry vs blackberry.
Dewberries belong to the genus Rubus and the Rosaceae rose family. While most grow in northern climates, there are southern varieties as well.
The northern dewberry is referred to as Rubus flagellaris spp. The southern dewberry is named Rubus trivialis. Of course, there is a European variety as well, called Rubus fruticosus.
Dewberries are mostly found growing wild in USDA hardiness zones five through ten. These plants bear fruits that are edible when raw or baked.
Unfortunately, these plants spread more rapidly than how fast blackberry bushes grow. Some people even consider dewberry plants weeds, which is surprising considering how similar they are to black raspberries, which people love to turn into cobbler or jam.
Comparing the Dewberry vs Blackberry
Coming across wild berries is an exciting but also confusing phenomenon. Most of us would love to dive right into eating them.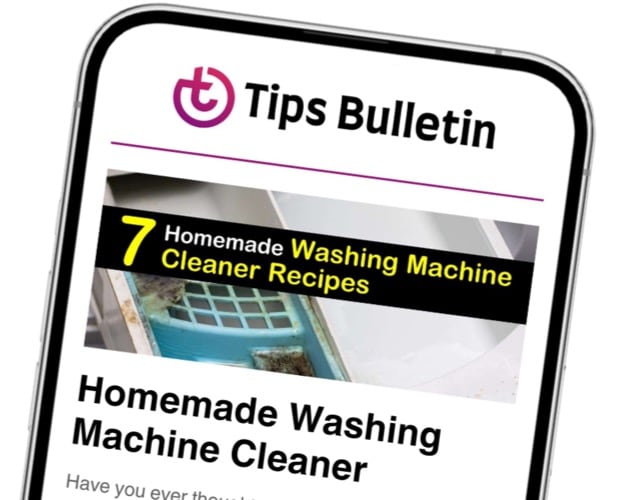 Finally, an email that Transforms Your Home.
Get the latest home and garden tips from our experts, delivered straight to your inbox.
Still, not many people are confident enough in their plant identification skills to identify blackberry types and dewberry varieties. Learn how to compare dewberries vs blackberries and figure out which type you see.
What's the Difference between Dewberry and Blackberry
Are dewberries the same as blackberries? Although subtle, there are a few distinctions between the two. It is already challenging to tell which brambles of berries you're looking at when all the fruits end up tucked behind the leaves.
Dewberries are smaller than blackberries even though they are similar in shape and color. Southern dewberries are more likely to ripen in the late spring, while common blackberries ripen during the summer.
Dewberries are more tart-tasting than blackberries. Their trailing vine sprawls lower to the ground as well. Notice that the vine is a reddish color with fine, red prickles on it to keep greedy critters at bay.
Blackberries have upright canes and a trailing, erect, or semi-erect growth habit. Blackberries do not have the slender thorns that you see on dewberry plants either.
If you reside around the Pacific Northwest area, it helps to know that Northwest blackberries, called Rubus ursinus, are only ripe from July through September.
Both of these plants contain drupelets which are tight clusters of tiny pods that contain seeds. Dewberry seeds are more prominent than blackberries. Their size isn't visible unless you dissect the berries.
There isn't a significant flavor difference aside from dewberries being a bit more tart, but some gardeners and berry lovers prefer one over the other. If you get your hands on some fresh dewberries, turn them into a delicious cobbler to share with friends and family.
Heat the oven to 350°F. While the oven warms, rinse the berries and place them in a cast-iron skillet. Toss the berries with half of the sugar, cinnamon, cornstarch, and lemon juice. Allow the berries to macerate for about 20 minutes.
Start working on the crust by melting the butter over low heat in a pan. Stir in the flour, baking powder, remaining sugar, salt, and buttermilk until the dough is slightly sticky and pliable.
Pat the cobbler dough in the shape of a large circle and drape it over the berries in the cast-iron skillet. Bake the cobbler for 40 minutes.
It is ready when the top is light brown and bubbling. Allow it to cool for five minutes before serving with a scoop of vanilla ice cream.
Other Common Berry Plants
Wild berry plants are fun to come across in North America if you know what you're looking for. Unfortunately, there are a lot of plant species out there that look similar. There is not a lot of visual difference between black raspberry and blackberry fruits.
Between thimbleberries, elderberries, cane berries, and more, you can't always tell by just one glance. If you are genuinely interested in identifying each berry species, start to familiarize yourself with their growth habits and growing zones.
Where one plant grows, another doesn't. When one type is ripe, another won't be. The more you know about the slight differences, the easier it is to identify them.
Learning about pruning blackberry bushes, as well as dewberries and other fruits will ensure that you stimulate growth as much as possible.
How to Grow Dewberries
Many people who want to grow dewberry plants don't realize that they have a vast, lateral-growing root system.
The roots spread and interconnect, meaning they require a lot of space away from your other fruits and veggies in the garden. Make sure to designate a specific piece of land just for them.
It is possible to grow dewberries from either the seeds or rhizomes, both of which are likely available at your local nursery or from a wild patch you found while foraging.
However, we find that working with transplants is the easiest. Before preparing the area, ensure that it receives at least four hours of direct sun every day.
Prepare your dewberry beds by digging a large enough hole for the root ball at least 12 inches deep. Set the berry root ball into the hole and cover it with dirt. Gently pat down the soil around the base.
If planting more than one, keep each root ball at least four feet away from one another. Once planted, water them regularly to keep the soil moist. Add a nice layer of mulch to the ground to help the area retain soil moisture.
Some dewberry growers prefer to install a trellis or fencing for these vining plants to climb on and support themselves. It also saves space in the beds.
Caring for Dewberry Plants
There isn't a whole lot to do after your dewberry plants establish themselves in their new location. Keep the prepared beds moist without allowing them to be soggy. Fertilize them only after they settle and grow a few inches.
Most berry plants are ready to harvest after the second year. The first year isn't the best time to harvest them. If you are planning to grow dewberries, keep in mind that it often takes four or five years for them to mature enough to produce fruit.
Harvesting Dewberries
Dewberries are typically ready to harvest during the late spring and early summer each year. Pay close attention to the plants, though, because you might not be able to beat the wildlife to them.
Harvest the berries as they ripen. Pull each one off the vine with your fingers and place them carefully into a basket. They are incredibly fragile, so don't allow them to stack up too high and get crushed under each other.
It is wise to wear long sleeves, gloves, and other protective clothing during a harvest to protect yourself from sharp pickers. Once you have enough, make some dewberry jelly to spread on your morning biscuits.
Wash your berries and plant them in a large pot. Fill the pot with water until the berries are almost completely covered. Bring the dewberries and water to a boil, and then turn down the heat to let it simmer for five to ten minutes.
Allow your berries to cool slightly before pouring them through a sieve to drain overnight. Save the juice and put it in a large pot with the pectin package. Bring the solution to a rolling boil while stirring it often.
Quickly stir in the sugar and mix it constantly for another minute before removing it from the heat and spooning it into sterilized canning jars.
Replace the lids and rings and process the jelly jars in a boiling water bath for ten minutes. Remove the hot cans with a can lifter and allow them to sit for 24 hours on the countertop before taking the rings off and checking that they have sealed properly.
Are dewberries the same as blackberries? After reading this article, we hope you can now pick up on some of the most significant differences between dewberries and blackberries. Though they look similar, there are lots of wild berry plants to discover.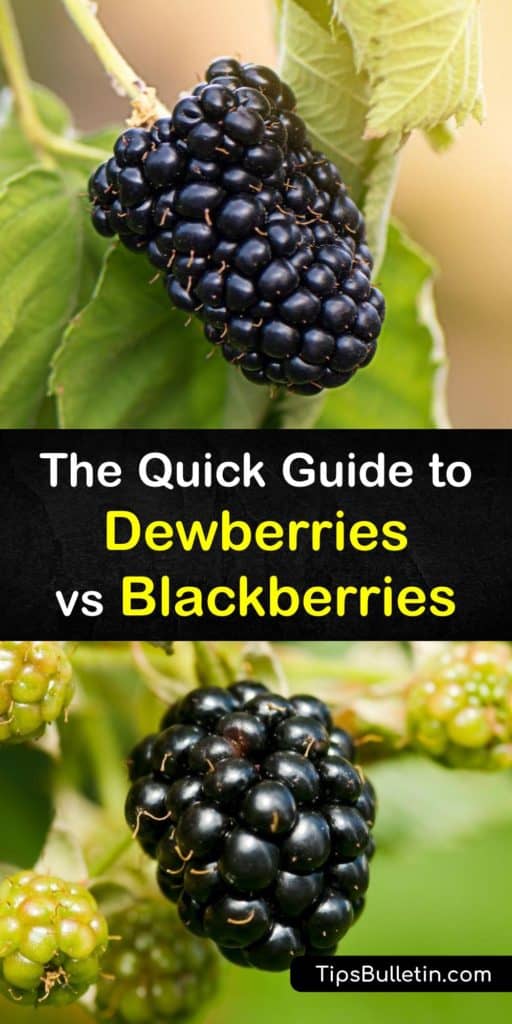 If comparing the dewberry vs blackberry has helped you forage for more edible plants, share this article on the difference between dewberry and blackberry on Facebook and Pinterest.