Because many vegetables come in different sizes and colors based on their variety or cultivar, you might mistake cauliflower for broccoli based on appearance. If the idea of cauliflower vs broccoli confuses you, this article details vital differences between these two cruciferous vegetables.
To pick apart what makes broccoli and cauliflower different, it's essential first to know why they are lumped together in the first place. Cauliflower and broccoli are cruciferous vegetables belonging to the Brassica family of plants with bok choy, cabbage, kale, and Brussels sprouts. Although cauliflower typically grows edible white heads, some cauliflower grows green and even orange heads.
There are various types of broccoli, but most commonly, broccoli grows dark green or blue-green florets. Although they grow similar-looking florets, we only eat the head of cauliflower. The head of broccoli plants develops flower buds or florets that we consume and include in meals.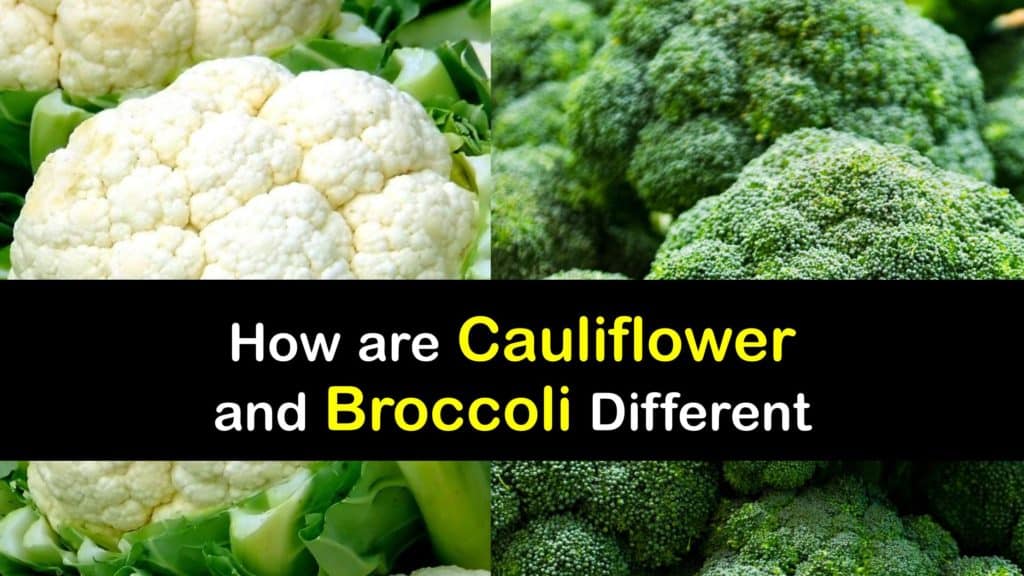 Are Broccoli and Cauliflower the Same Plant?
No, broccoli and cauliflower are not the same plants. Similarities aside, these cruciferous veggies grow differently, have various nutritional values, and are prepared differently for meals. However, they do grow in similar ways.
You plant them at about the same time and have to fight bugs in broccoli and cauliflower plants like most other veggies. A full grown cauliflower plant looks much different than a full grown broccoli plant, though. Let's explore these popular vegetables.
Cauliflower vs Broccoli
These vegetables, like most veggies, are incredibly healthy due to being low in calories. Their nutrition value makes either choice perfect for weight loss when creating a healthy diet plan. These vegetables are mostly water with negligible fat content.
In the kitchen, you can prepare broccoli and cauliflower in similar ways. Whether steamed, roasted, sautéed, or eaten raw, you can take in the health benefits of these vegetables.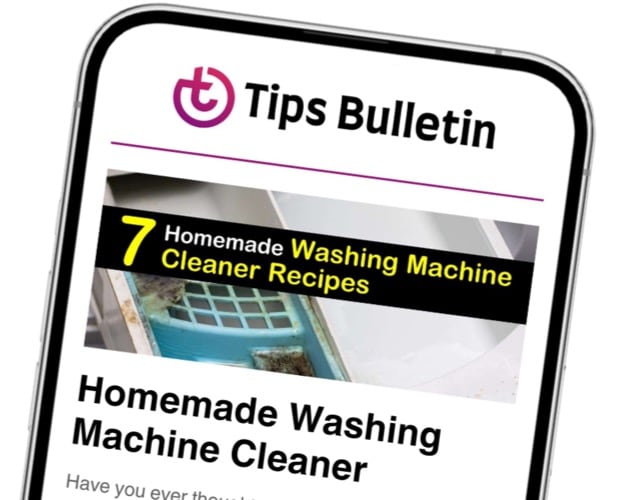 Finally, an email that Transforms Your Home.
Get the latest home and garden tips from our experts, delivered straight to your inbox.
Broccoli serves a more traditional role as a vegetable, adding texture, flavor, and color to many dishes like stir-fry or standalone side dishes with seasonings. Some even use broccoli with dips like hummus and salad dressings instead of other options.
As vegetarian and vegan options become more widespread, cauliflower has seen a rise in popularity in recent years. Cauliflower-based items such as pizza crust, rice, and even pasta, are becoming more popular and readily available as people discover the versatility of this vegetable.
What is Cauliflower (Brassica oleracea)?
Cauliflower as we know it originated around the Mediterranean Sea; however, records of early forms of cauliflower mention this vegetable in the 12th century. In the 16th century, Italy brought cauliflower to France, and from there, it was introduced to India by the British. Cauliflower was first grown in the United States in the 1900s.
As the name suggests, Flame star is not a regular white type of cauliflower. Flame star is a light orange cauliflower created to have improved heat resistance over other types.
Graffiti cauliflower is a hybrid variety that grows deep purple heads. Because of their color, these cauliflowers are often used for ornamental purposes to draw attention to farm stands or in restaurants. Graffiti are edible and are usually served raw with dip.
Paxton and Amazing are two types of cauliflower that grow white heads. What makes these types special are their resistance. Paxton cauliflower is tolerant to clubroot, a common disease for this plant. In contrast, Amazing cauliflower is resistant to extreme temperatures, making them less likely to become stressed in hot or cold weather.
Bishop cauliflower grows a white-yellow head and is an improved hybrid made for producing crops in the summer or fall. Vitaverde cauliflower grows a large green head, and this variety does well in both cold and warm weather.
Cauliflower has a mild nutty flavor with sweet undertones. Like many green vegetables, cauliflower has a bitter taste due to its glucosinolates. This taste is not as noticeable after boiling. Because of its low carbohydrate percentage, cauliflower replaces other staple meal ingredients as a low-carb alternative.
Cauliflower possesses small amounts of calcium, folate, manganese, magnesium, and potassium. Compared to its other small values, cauliflower holds a large amount of vitamin C, possessing 58% of the recommended daily value.
Although typical among leafy greens, cauliflower is a source of alpha-lipoic acid, an omega-3 fatty acid that our bodies do not naturally produce.
What is Broccoli (Brassica oleracea var. Italica)?
Broccoli is one of the many cultivars within the Brassica oleracea species. Broccoli resulted from crop breeding in the Mediterranean and other selection processes in Italy.
Over time, new broccoli hybrids came into existence through farmers experimenting with cross-breeding different varieties to create hybrids with resistance to disease and extreme weather. Sowing broccoli seeds is just as easy as planting cauliflower. Grow both for variety and use in many recipes.
Arcadia, Purple, and Diplomat broccoli are cold-resistant varieties that grow well in cool weather. Purple sprouting broccoli is unique because it produces purple florets that turn green when cooked.
Broccoli rabe matures quickly and, because of its cut-and-come-again growth habit, is a favorite for gardeners hoping to have a steady supply of greens.
Romanesco broccoli, sometimes called Romanesco cauliflower, is the most exciting-looking broccoli. It stands out among other types because of its fractal-like appearance. Romanesco is sometimes mistaken for a cauliflower because it looks like the two vegetables are perfectly combined.
Broccoli has over 100% of the daily recommended value of vitamin C, a large amount of vitamin K, and small amounts of vitamin A. Broccoli is also a great source of ALA, one of the fatty acids our bodies don't produce.
Broccoli possesses lutein and zeaxanthin, which help eye health. Studies show that high levels of lutein and zeaxanthin in eye tissue results in better vision.
Highlighting the Difference between Cauliflower and Broccoli
The easiest method to answer the question "Are broccoli and cauliflower the same plant?" is to look at their nutritional values side by side. Noticeably, the difference between cauliflower and broccoli is that raw broccoli possesses nearly twice as much vitamin C that supports our immune system, making it more nutritionally significant.
Broccoli's antioxidant content also makes it essential for human health as antioxidants reduce the cell damage caused by free radicals in our bodies.
Broccoli and cauliflower are low in carbs, making them excellent dietary additions for those looking to lose weight or increase the number of vegetables in their diet. Because of their nutritional values, both vegetables come with cardiovascular health benefits like improving heart health and decreasing the risk of heart disease.
This claim is due to broccoli and cauliflower having fiber, reducing cholesterol, blood sugar, and blood pressure levels. Cooked cauliflower lasts about the same as cooked broccoli in the fridge and the freezer.
Storing fresh cauliflower florets in the fridge, as well as broccoli, is ideal if you will use the veggies within a few days. However, the way to store and freeze broccoli or to do the same with cauliflower is to blanch it first. This retains the color and keeps the veggies fresher longer.
Some studies suggest that the antioxidants in broccoli and cauliflower could protect us against the risk of cancer. Cruciferous vegetables, in general, have shown a lower disease risk for stomach, lung, and prostate cancer, among others.
A study involving under 2,000 women linked the consumption of cruciferous vegetables to a lower risk of ovarian cancer. Consult a nutritionist or your doctor for additional information on using either of these vegetables to treat any medical conditions.
When looking at the difference between cauliflower and broccoli, broccoli may appear superior on paper; it might not be the ideal vegetable for everyone. If you're trying to feed broccoli to your children who dislike green veggies, try to use the versatile cauliflower as a substitute for broccoli.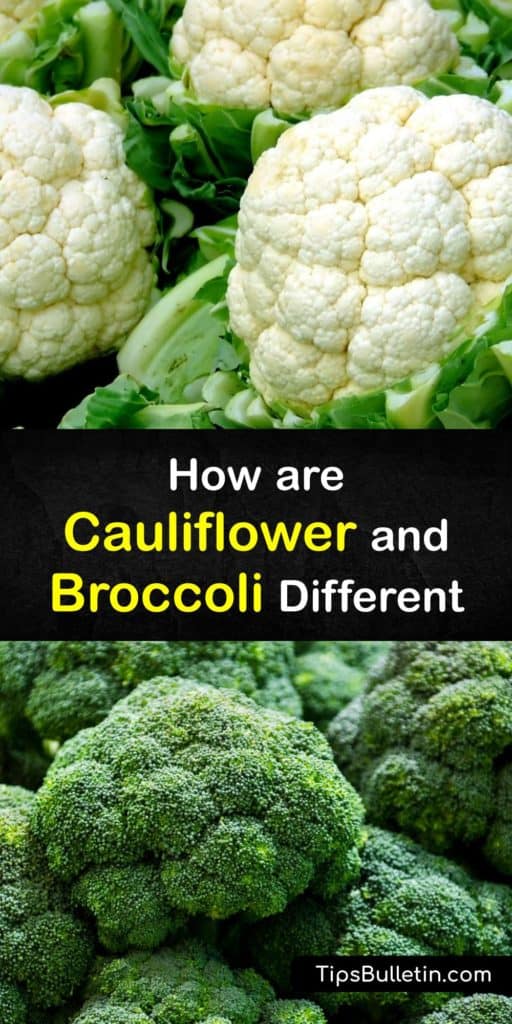 We hope our article answered the question of "Are broccoli and cauliflower the same plant?" and that you'll share our article on Facebook and Pinterest to spread the topic of cauliflower vs broccoli with your friends.