People spend a lot of time in their cars. In fact, on average, we spend approximately 34 hours a year commuting in our cars. That's a lot of time, and if your car has a rather unpleasant odor, it can seem much longer.
If your vehicle has become your mobile office, or you're tired of your car smelling like last week's fast food lunch, you might want to look into strategically placing an air freshener in your vehicle.
Unfortunately, most commercial car air fresheners can be overwhelming and don't last very long, and they can fill your car with dangerous air pollutants. Instead, why not save yourself some money and make a homemade car air freshener, and get your ride smelling fresh again.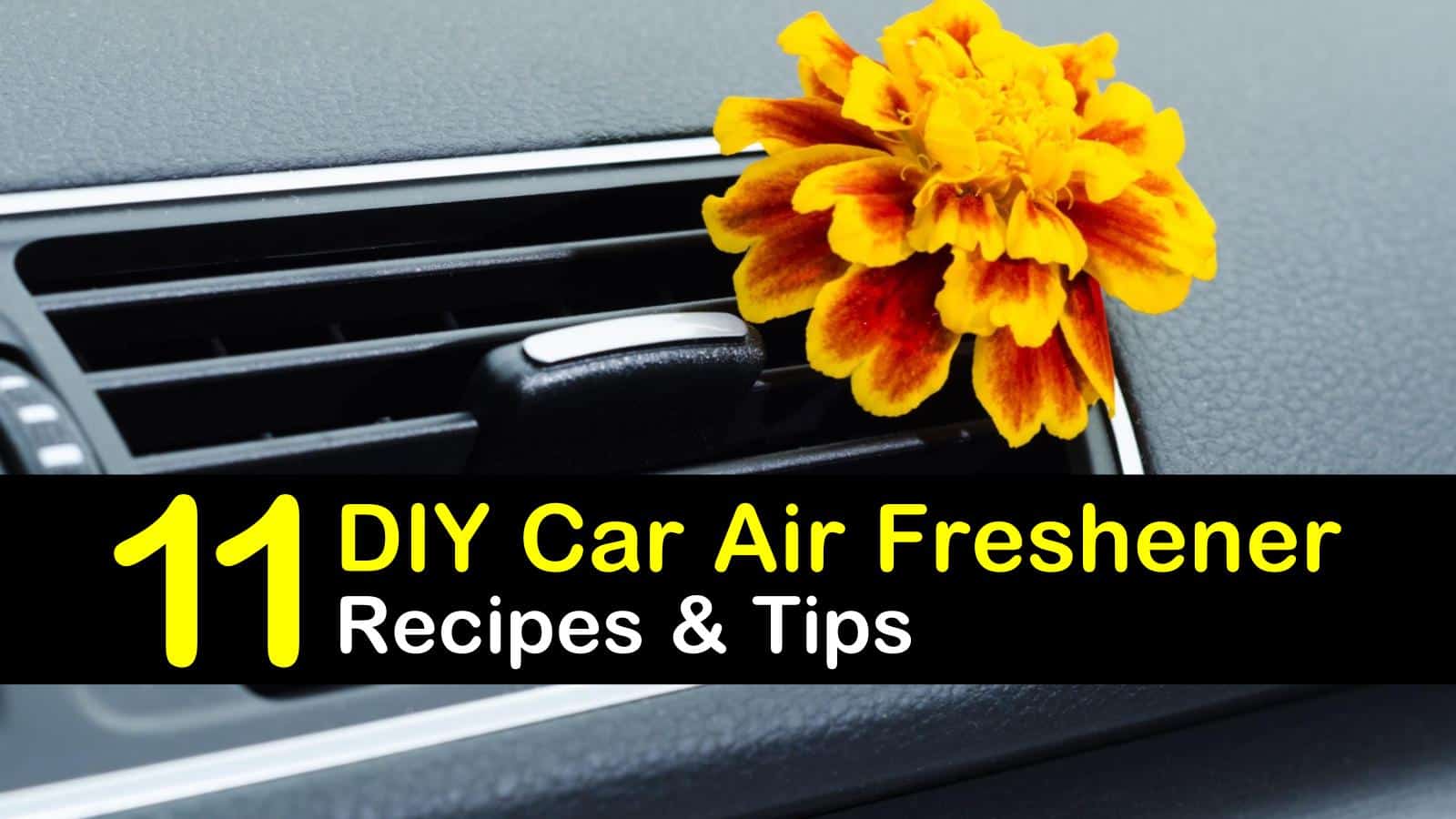 How to Make a Natural Car Air Freshener
While you can purchase cheap air fresheners at the store, they often contain harmful chemicals that can quickly pollute the air in your car. Plus, there is something incredibly satisfying about making a DIY car air freshener that will bring back that new car smell.
What's more, you can create scents that you like with ingredients that won't be harmful to your health. Here are some easy to make DIY car air freshener projects that you can quickly make using natural ingredients and essential oils.
Potpourri Packets
Create a fresh and natural car smell by combining simple elements and placing them in a cloth packet. You can make potpourri that is either dry or moist and traditionally uses rose petals.
After you've combined the ingredients and placed them in a sachet, keep the packets in the seat back pocket or glove box for a lovely mild scent. If you want a stronger smell, hang the homemade car air freshener from the rear view mirror.
Felt and Essential Oil Air Freshener
The nice thing about using felt is you can create air freshener in any color or shape that you want. When creating this natural air freshener, it's best to use wool felt because it has a higher absorbency rate, but any felt will work.
Use the scissors to cut the felt into the size and shape that you desire. At the top of your form, punch a hole with the hole punch.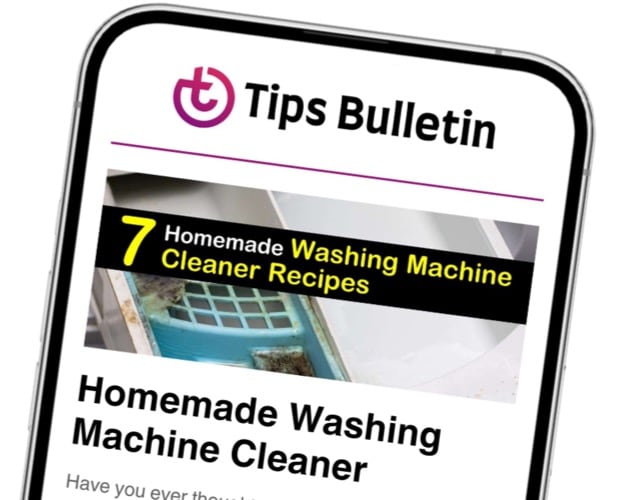 Finally, an email that Transforms Your Home.
Get the latest home and garden tips from our experts, delivered straight to your inbox.
Place ten drops of the essential oil of your choice onto the felt. After about a minute, the felt will completely absorb the essential oil. String the yarn through the hole and hang the homemade air freshener in your car.
Herb Car Freshener
Herbs make a great natural air freshener, making your car smell pleasant and fresh. To refresh the scent of these car air fresheners, crumple them a few times to crush the leaves slightly and rerelease the smell.
Cut the felt into two identical pieces in the shape and size that you want. Use the needle and thread to sew the two pieces of felt together, making sure to leave a hole in the top where you can insert the herbs.
Place the herbs in the felt pouch and sew the hole shut. Using the hole punch, create a hole at the top of the bag. Thread the string or yarn through the hole and hang the air freshener in your car.
Use Fabric Softener Sheets
If you've discovered a favorite dryer sheet that is non-toxic, you don't have to keep it in your laundry room. You can also use them to help freshen your car. For long lasting freshness, you can place an open box under your car seat.
Homemade Fabric Freshener Spray
If you need a car freshener that you use occasionally, this DIY linen spray will come in handy. This deodorizing spray contains three natural ingredients and is much more subtle than its store-bought counterparts.
The central part of this spray is baking soda, which, even when it's dissolved in a liquid, is incredibly effective at absorbing odors.
Use a small funnel to add the baking soda to the spray bottle. Heat the distilled water, then fill the rest of the container with the heated water. The warm water will help the baking soda dissolve.
Add the essential oil to the bottle, replace the cap, and shake to combine the ingredients. Keep the container in your car and use it to freshen up your vehicle when it starts to smell. This solution may also work as a natural car cleaner if you have a small stain that needs removal quickly.
Clothespin Air Freshener
This is a simple way to get your car smelling fresh again. You can find miniature clothespins at your local craft store, or the full size one in the laundry aisle of your grocery store. This super easy essential oil air freshener clips onto your air vent and works whether you have the air on or off.
Place between five and ten drops of your favorite essential oil onto the clothespin and then clip it to the air vent in your car.
Air Freshener in a Jar
This is the perfect homemade car air freshener you can put in your cup holder or under your car seat to keep it from view. You can also use this air freshener with a DIY auto carpet cleaner to ensure your entire car is fresh and clean.
Take the lid off of the Mason jar and use it to trace a circle on the cardboard. Cut the circle out and punch holes in the cardboard using a small nail. Fill the jar halfway with the baking soda and add 15-20 drops of your favorite essential oil.
Place the cardboard circle over the opening of the jar, and secure it with the metal ring. Place the jar in the cup holder of your car or under the seat to keep your car smelling fresh.
Homemade Air Freshener Gel
If you like the gel air fresheners that you can find in the store, but don't want to use a product that contains hormone-disrupting chemicals, make this easy DIY gel air freshener for your car. It takes just 5-6 minutes to make and will be ready to place in your vehicle in 24 hours.
Pour a few drops of food coloring into each of the jars. Then put one teaspoon essential oil of your choice into each container. Pour one cup of the water into a pan and bring to a boil. Add the four envelopes of gelatin to the water and whisk until it completely dissolves.
When the gelatin has dissolved, add the remaining water and salt to the pot. Stir the liquid until the salt completely dissolves. Take the pan off the burner and carefully pour the liquid into the prepared jars. Use a plastic spoon to stir the mixture to combine the ingredients.
Allow the jars to sit for at least 24 hours, so the gel has a chance to solidify. Once the gel is solid, place the jars in your car and around your home. They should last about four to six weeks before they need to be replaced.
All Natural Homemade Car Air Freshener
If your car smells less than fresh, this all natural homemade car air freshener may be just what you need. While most commercial car air fresheners contain toxic chemicals that can be harmful to your health, this easy to make air freshener uses simple ingredients that are safe for you and your family and will keep your car smelling fresh.
Thread the needle with the quilting thread, and tie a knot at the end. Thread the felt balls onto the string, one at a time. When you are happy with the size of your circle, attach the two end balls and tie off the thread.
Add two drops of your favorite essential oil to each of the felt balls in your circle. Take 10 inches of the ¼-inch ribbon and tie it to your felt ball circle and hang it from your rearview mirror.
Homemade Mason Jar Air Freshener
You don't need a lot of hard to find ingredients or complicated directions to make an air freshener for your car. With the help of a Mason jar and some store-bought scented wax cubes, you can make an effective air freshener that fits nicely in the cup holder.
Purchase scented wax cubes at your grocery store, a four-ounce Mason jar, and these cute, regular mouth daisy cut mason jar lids. Place two of the scented wax melts in the jar and replace the cover.
This homemade Mason jar air freshener for your car works best in the summer months when the heat naturally melts the wax.
DIY Fabric Softener Air Freshener
This DIY air freshener for your vehicle uses just two ingredients that are reasonably easy to obtain. You probably already have one of the components in your laundry room.
For this car air freshener, pour ½ cup of your favorite fabric softener in a spray bottle, and then add one cup water to fill. The next time your car needs a bit of a refresher, spray the interior with the solution.
While you are getting the interior of your vehicle smelling fresh and clean, it is probably a good time to take care of the outside, as well. The best way to wash a car is to do the inside and outside on the same day so you get everything clean at once and don't have to remember when the last time was that you cleaned either area.
These days many of us spend the majority of our time commuting to work. This can leave your car smelling less than fresh. You don't have to resort to purchasing commercial air fresheners that can pollute the air you breathe to keep your car smelling fresh.
These DIY projects and recipes for making your own homemade car air freshener are easy to make and won't cost a fortune. Don't continue to drive around in a smelly car; experiment with these easy to make car air fresheners to find the one that works best for you.
Recipe for DIY Car Air Freshener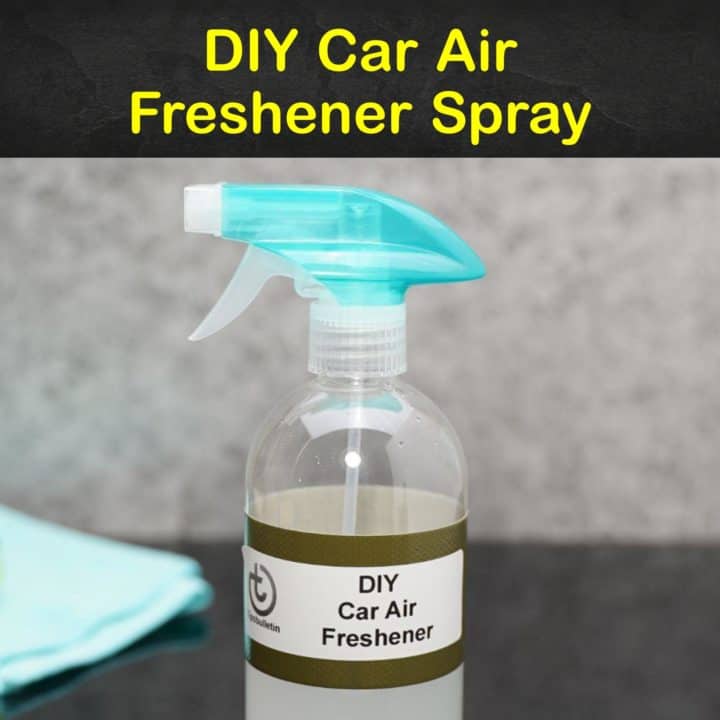 DIY Car Air Freshener
Eliminate bad car smells fast.
Materials
8 ounces water
4 ounces liquid fabric softener
Tools
16-ounce spray bottle
Measuring cup
Instructions
Add the water and fabric softener to the bottle and shake well to mix.
Spritz the car interior on the seats, carpet, and headliner.
Allow to dry naturally.
Notes
Keep the bottle in the car for easy access.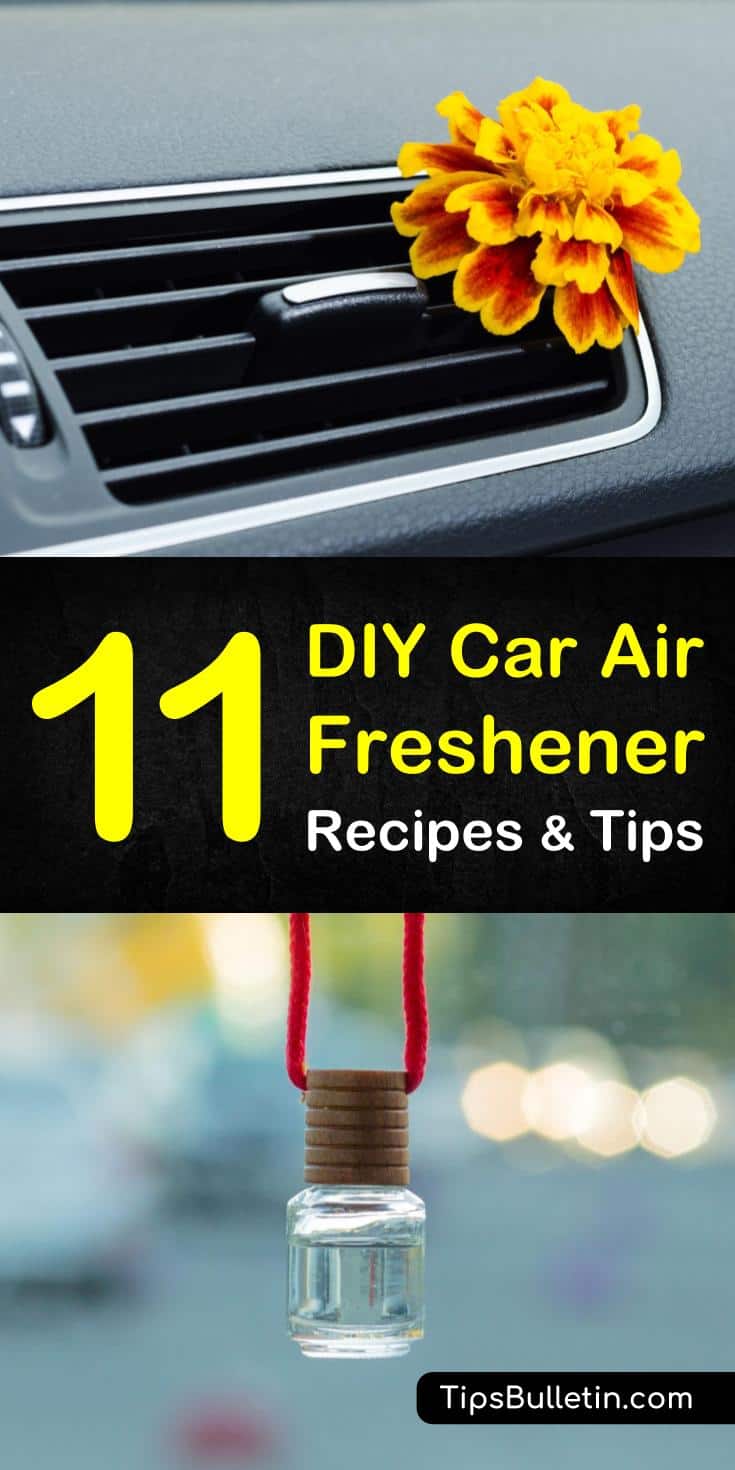 We hope you enjoyed learning how to make a homemade car air freshener. If you found the tips and recipes useful, please consider sharing these car freshening tips with your family and friends.