It's effortless to mess up your paintbrush. You can't wash it in the sink, for fear of the paint clogging up your drains, and you can't clean it outside due to pollution. So, you need your own DIY paint brush cleaner.
This natural brush cleaner can solve all your problems, ensuring that nature is not polluted, and your drains remain clog-free. You can make a brush cleaner from ingredients already in your home, that even works on synthetic brushes. These recipes will not harm even your quality brushes.
Mineral spirits, warm water, and linseed oil can work together to get rid of the excess dried paint in the brush bristles. Read on for simple recipes to rescue those dried up bristles.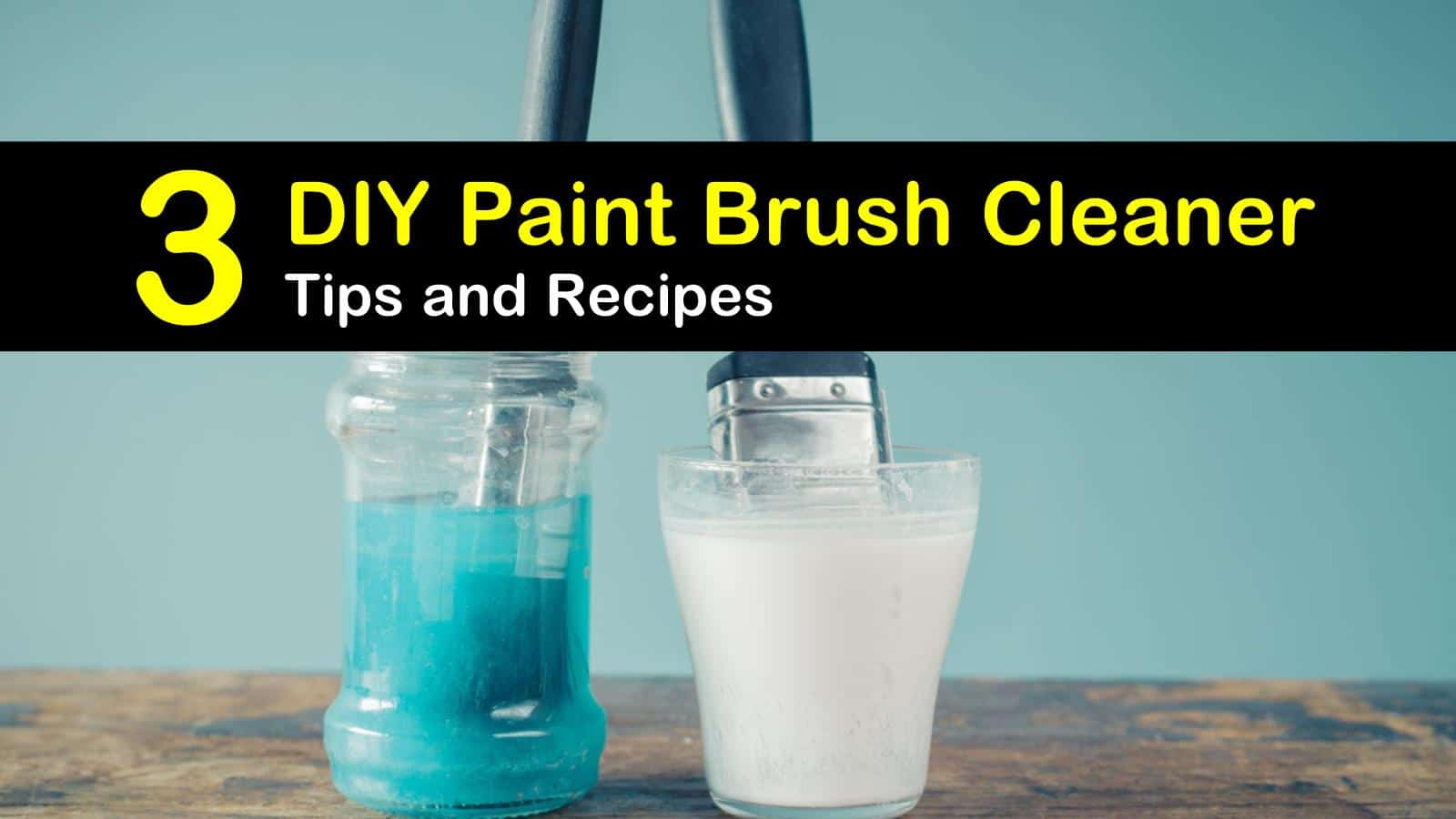 Let's Make Some Paint Brush Cleaners
Check your pantry or under the kitchen sink for these simple household staples to clean your paintbrushes. There are several different ways to wash a bristle brush to remove fresh or old dried paint.
Homemade Paint Brush Cleaner Made with Vinegar
All you need in this recipe is non-toxic vinegar for a natural brush cleaner made at home. Put your brushes with latex paint on them in an aluminum tray first. Find a pot in your kitchen and throw the vinegar in the stove pot.
Make sure you have turned on the stove, and wait until the pot boils. Pour the boiling vinegar on the paintbrushes and submerge them. You should see some of the paint run off and into the pan.
Wait ten minutes, until the vinegar is lukewarm, and take a metal wire brush to the remaining paint.Repeat until you have a paint-free brush. Clean paint brushes gently with a tablespoon of pink soap and one cup of warm water to remove the remaining vinegar.
The soapy water should cut through the vinegar quickly. You are ready for your next painting session.
Mineral Spirits Natural Brush Cleaner
Cleaning oil paint brushes requires a different solution and a little more elbow grease. Mineral spirits clean paint brushes by merely soaking.
This DIY paintbrush cleaner is useful to clean oil paint off of your brush. After your oil painting session, find a glass bowl and soak the brush in two cups of mineral spirits, until the dried up paint becomes gooey and runny.
After it's loose, find painting tools like a putty knife, and remove as much of the paint color as you can by scraping it off. After you have done that, wash in water and fabric softener mixture below.
With your gloved thumb or another utensil, massage the mixture into the paintbrush. After some elbow grease, the rest of the paint should come out without a problem. Pour the excess water. Store brushes until next time.
Denatured Alcohol Paint Brush Cleaner
Another homemade paint brush cleaner contains denatured alcohol. This recipe is one of the surest ways to remove all the dried paint. Make sure to read the product information first.
For an excellent way to clean a brush, mix the recipe in a glass bowl and be careful not to splash it on a wooden table. Let your brushes with dried paint soak in the mixture. This should only take about five minutes or so.
Next, take an old hairbrush, or a specialized brush comb you don't use anymore and brush out the rest of the paint by running it repeatedly through the bristles. Dry it on a paper towel. The brush cleaner should remove excess paint and prepare you for your next painting project.
Paint thinner, like Klean-strip, could be used, but it's only as effective as these methods above, and it's harder on your natural bristle artist brushes. Also, paint thinner is exceptionally toxic, as described by this study.
All your dried paint will flake off your bristle brushes, leaving you with clean brushes, ready for your next painting session. These brush cleaning tips also work on roller covers and wet paint.
You can also try this solution to get rid of spray paint from concrete if you accidentally spritz some on the driveway or in the garage or if your brush dripped where it wasn't supposed to.
Your art supplies should now all be ready for use. One last note, if your paint has lead or other hazardous material in it, let the excess water and paint dry first. Then take it to your local hazardous material drop off.
Recipe for DIY Paint Brush Cleaner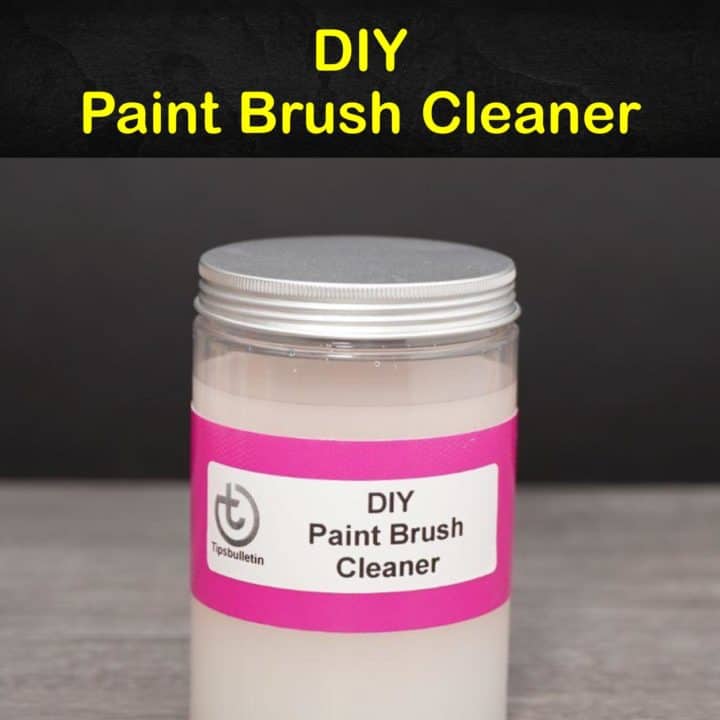 DIY Paint Brush Cleaner
Water and denatured alcohol make an excellent brush cleaning mixture.
Materials
8 ounces denatured alcohol
8 ounces water
Tools
Quart jar
Measuring cup
Old comb
Paper towels
Instructions
Combine the two liquids in the jar.
Bristles down, place the paintbrush in the mixture.
Soak for at least 5 minutes.
Take the brush out of the cleaner and run a comb through the bristles several times to remove excess paint.
Let the brush air dry on paper towels.
Notes
Do not use rubbing alcohol.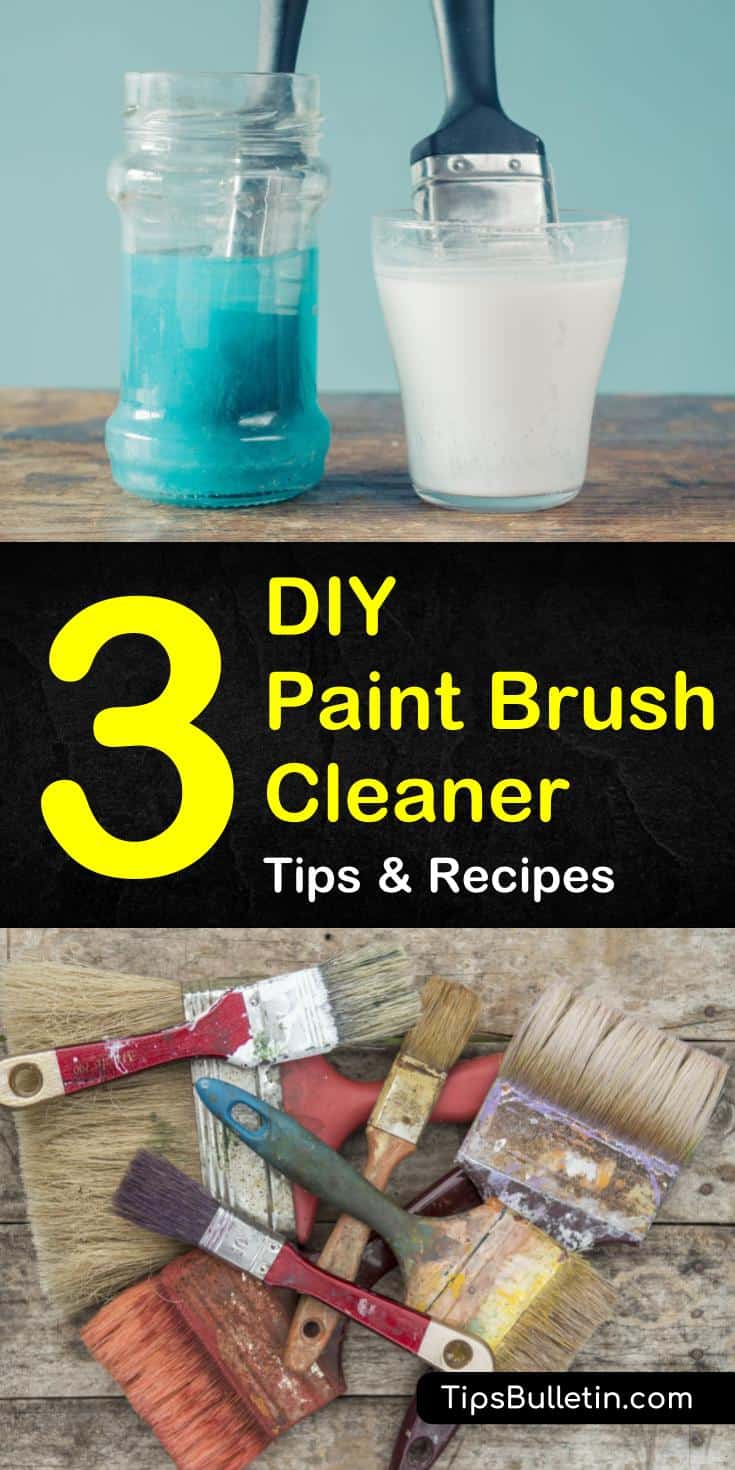 Now that you know how to make a high-quality DIY paint brush cleaner, it's time to share with your friends on Pinterest.