You probably unroll your yoga mat in some parks, as well as the yoga studio, and your own home. You do all this without even thinking about the germs and dirt your yoga mat is picking up. When you roll it up, you are putting those germs and dirt onto your yoga mat that you come into direct contact with the next day. Luckily there are several DIY yoga mat cleaner recipes you can use to keep your mat fresh and clean.
Yoga mats get real dirty, real quick. Studies done on various yoga mats have found fecal matter, allergens, Staph, and many other types of bacteria to be thriving on these mats.
The worst part is there is no reason for dirty yoga mats. Cleaning is quick and easy; you need to make it part of your routine. Many places, including online and brick and mortar stores, sell yoga mat cleaner sprays for you to purchase or you can make your own homemade yoga mat cleaner.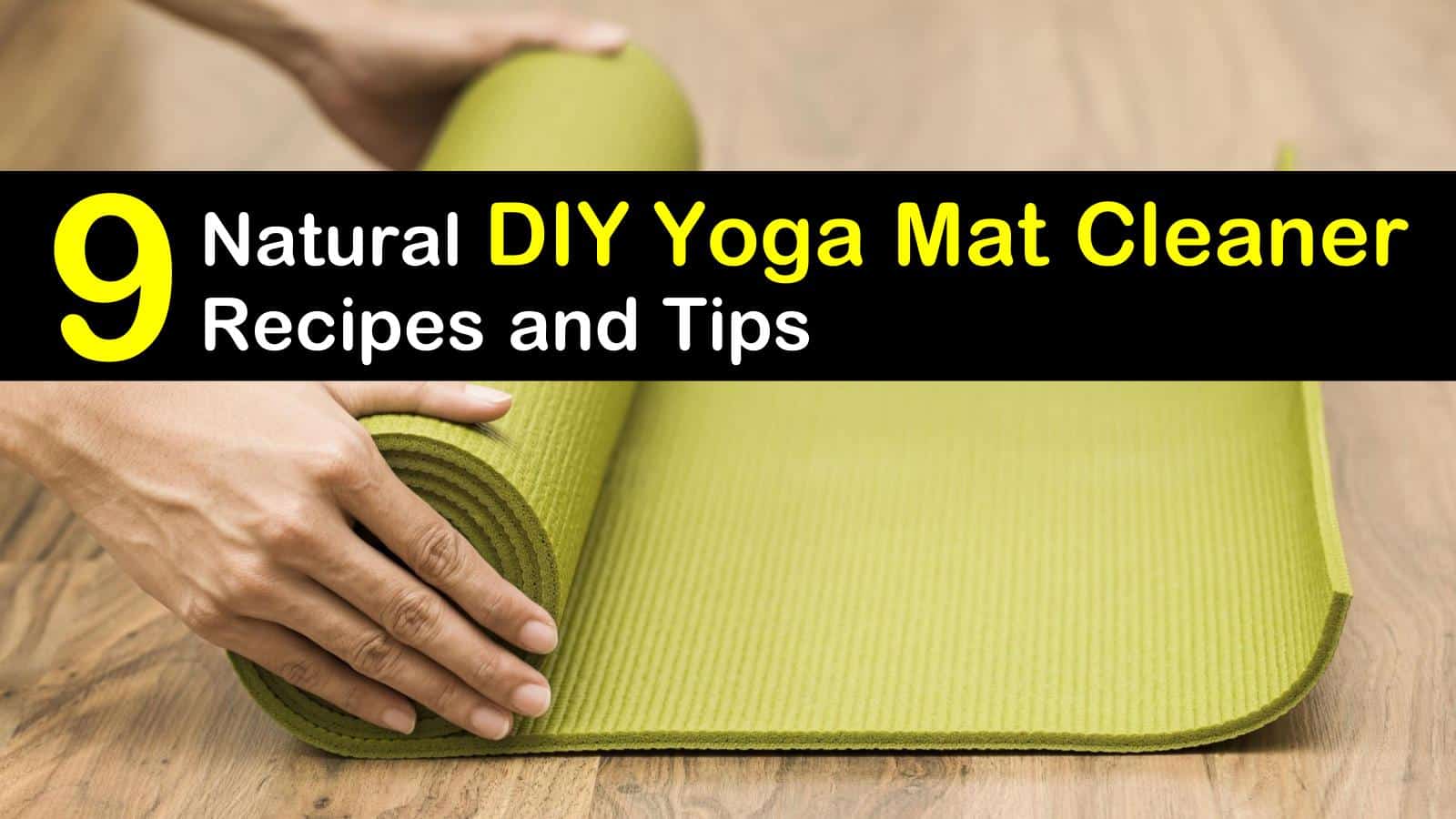 Simple Yoga Mat Cleaner Recipes & Tips
Natural yoga mat cleaner recipes are relatively inexpensive and only require a few simple ingredients, some you might even already have on hand. The best part is DIY yoga mat cleaner works just as well as the DIY carpet cleaner solution we have tried.
Simple Yoga Mat Cleaner Spray
Tea tree essential oil offers natural antibacterial properties, while lavender provides a calm and relaxing scent along with its antibacterial properties, as well. Peppermint, eucalyptus, or lemon essential oil can be swapped for tea tree if you prefer.
Fill your plastic spray bottle about ¾ of the way with distilled water. Add essential oils and close the container. Shake to mix the homemade yoga cleaner well.
Spray yoga mat and wipe down with a damp cloth. Repeat on the other side. Allow your yoga mat to dry for 5 minutes. Roll up and store as usual.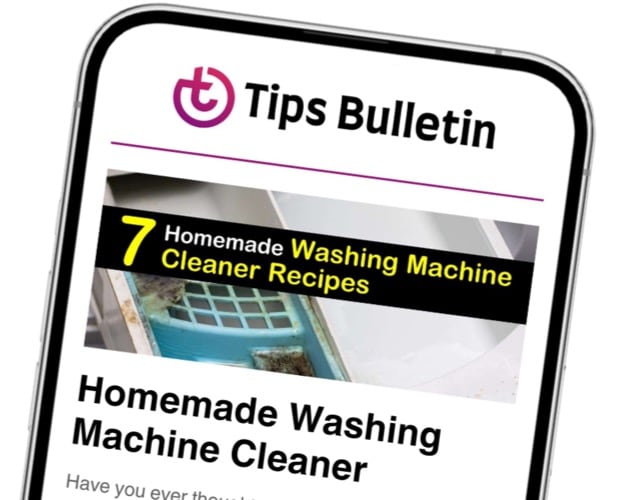 Finally, an email that Transforms Your Home.
Get the latest home and garden tips from our experts, delivered straight to your inbox.
Use this recipe to make your own carpet cleaning solution, too. It's perfect for small stains and leaves the carpeting smelling fresh afterward.
Homemade Yoga Mat Cleaner
If you prefer a more energizing scent, citrus oils, such as pink grapefruit, orange, or tangerine can be added as well. If using citrus oils use a glass spray bottle, as the citrus oils will break down the plastic ones. This homemade yoga mat cleaner also makes a great DIY mattress cleaner.
Place all three essential oils into a spray bottle. Fill the remaining bottle with water, shake well to mix. Spray the mat with cleaner and wipe down with a clean towel. Allow to air dry before storing it as usual.
Yoga Mat Spray Cleaner
This DIY yoga mat cleaner spray takes less than five minutes to make and can easily fit inside your yoga bag. This spray is more than just a cleaner; it's also an aromatic that improves your physical and emotional well-being.
Pour ingredients into a glass spray bottle. Shake well to combine. Spray both sides and wipe dry with a clean cloth.
Yoga Spray Cleaner
With this recipe, you have the choice of what essential oils you use in addition to the tea tree oil. Tea tree, peppermint, and eucalyptus oils are known for their anti-fungal properties, while thyme, mint, and cinnamon are known for their anti-microbial properties.
Add all ingredients to a large spray bottle and shake well before each use. Spray one side of your yoga mat and allow it to sit for three minutes. Wipe the mat down with a damp cloth. Dry with a towel or let it air dry. Repeat process for the other side.
Natural Cleaning Spray for Yoga Mats
Using a natural yoga mat cleaner will clean your yoga mat, as well as remove any funky odors. How often you clean and deodorize your yoga mat depends on the type of yoga you are practicing and how often.
Use a mixture of oil blends in your mat spray. Add all ingredients, including essential oils, into a spray bottle. If your yoga mat is filthy, allow the cleaner to sit for several minutes before wiping off.
Apple Cider Yoga Mat Cleaner
Pour equal parts of water and apple cider vinegar into a spray bottle. Spray generously on your yoga mat. The vinegar will break up any oils on it and disinfect it. Remove cleaner with a damp cloth and allow the mat to air dry.
Melaleuca Essential Oil Yoga Mat Spray
While melaleuca and eucalyptus essential oils have antibacterial and antifungal properties, you can mix and match your oils to create pleasing scents. Use this spray weekly to clean your yoga mat.
Add all ingredients to a 16-ounce spray bottle and shake to mix well. Spray generously onto the yoga mat. Use a clean, dry towel to wipe spray off of the mat.
Deodorizing DIY Yoga Mat Spray
No matter how sweaty you get in yoga class, this DIY yoga mat spray will leave your mat looking and smelling like new. This deodorizing DIY yoga mat spray can also be used as an auto carpet cleaner, as it will clean and refresh even the dirtiest mats.
Use a funnel to add water and use witch hazel into a plastic spray bottle. Add essential oils and shake well.
Shake cleaning solution before each use and spray generously on your mat after each yoga practice. Use a microfiber towel on your mat, as the cloth ensures every inch is covered.
DIY Yoga Mat Cleaner Spray
When making your own yoga mat cleaner, we have found it helpful to emulsify your oils before mixing with water. Emulsifying the oils break them down into smaller particles making it easier for the water and oils to mix.
Mix vodka and essential oils in a small bowl. Use a spoon to mix until the vodka appears uniform and oil droplets are gone. Pour mixture into a glass spray bottle and fill with distilled water. Spray on your mat and wipe down with a damp cloth. Rinse the cloth and wipe mat again and allow it to dry.
Thank you for reading this article on yoga mat cleaning products. We hope you have found these DIY yoga mat cleaner spray recipes helpful.
Recipe for DIY Yoga Mat Cleaner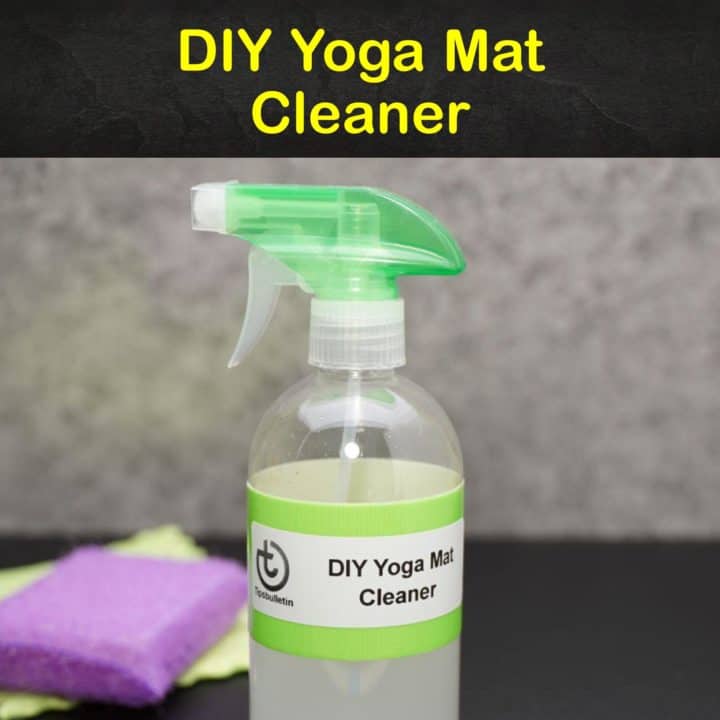 DIY Yoga Mat Cleaner
Sanitize your mat before your next Downward-Facing Dog Pose.
Materials
6 drops tea tree essential oil
3 drops lavender essential oil
6 ounces of purified water
Tools
Cleaning cloth
Measuring cup
8-ounce glass sprayer
Instructions
Pour the water into the spray bottle and add the essential oils.
Shake carefully to mix the ingredients.
Spritz one side of the yoga mat and wipe with a dampened cleaning cloth.
Let sit for five to ten minutes.
Repeat the process on the reverse side of the mat.
Notes
Essential oils are hard on plastic. Be sure to use a glass bottle.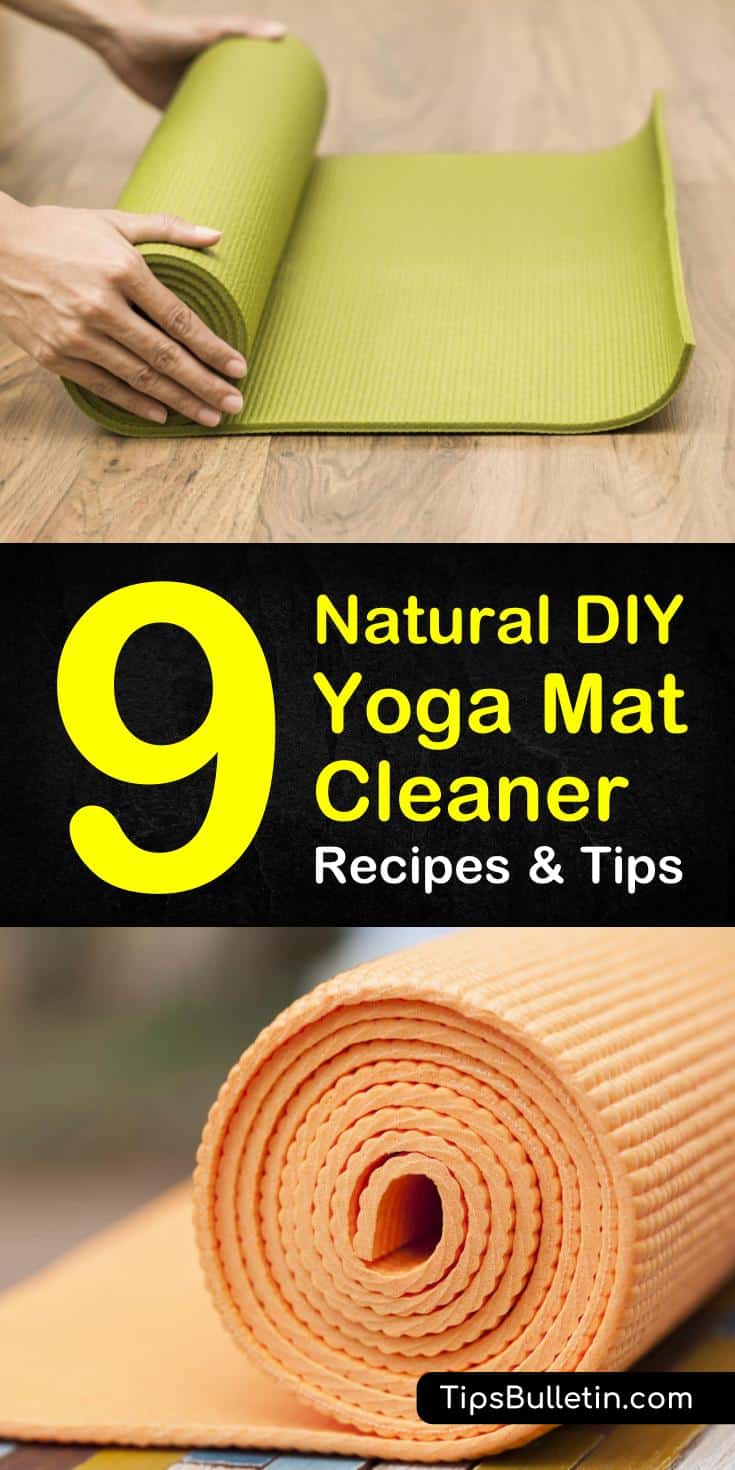 If you found any of these cleaning solutions beneficial, please take a minute to share our DIY yoga mat cleaner ideas with your yoga teacher or others on Facebook or Pinterest who will find these tips useful.