If weeds have gradually started to claim your lawn as their home, your search for the perfect weed killer has likely led you to some questionable commercial weed killers that use harsh chemicals like glyphosate as their active ingredient. As an alternative, natural weed control methods like using vinegar stop the spread of weeds in your yard and eliminate them over time. So does vinegar kill weeds for good, or should you stick to a store-bought method to kill weeds?
When it relates to the health and safety of your family, pets, and houseguests, who also spend extended periods in the yard, you want to ensure you're using something non-toxic and virtually harmless to use around them. A vinegar based weed killer is one of your best solutions, in this case.
Not only does it eliminate weeds and unwanted grasses, but it's simple to use and make. Killing weeds with vinegar also attacks root systems when added to the proper recipe or applied numerous times. If you're ready to begin using one of our amazing DIY recipes, then use the gardening advice here.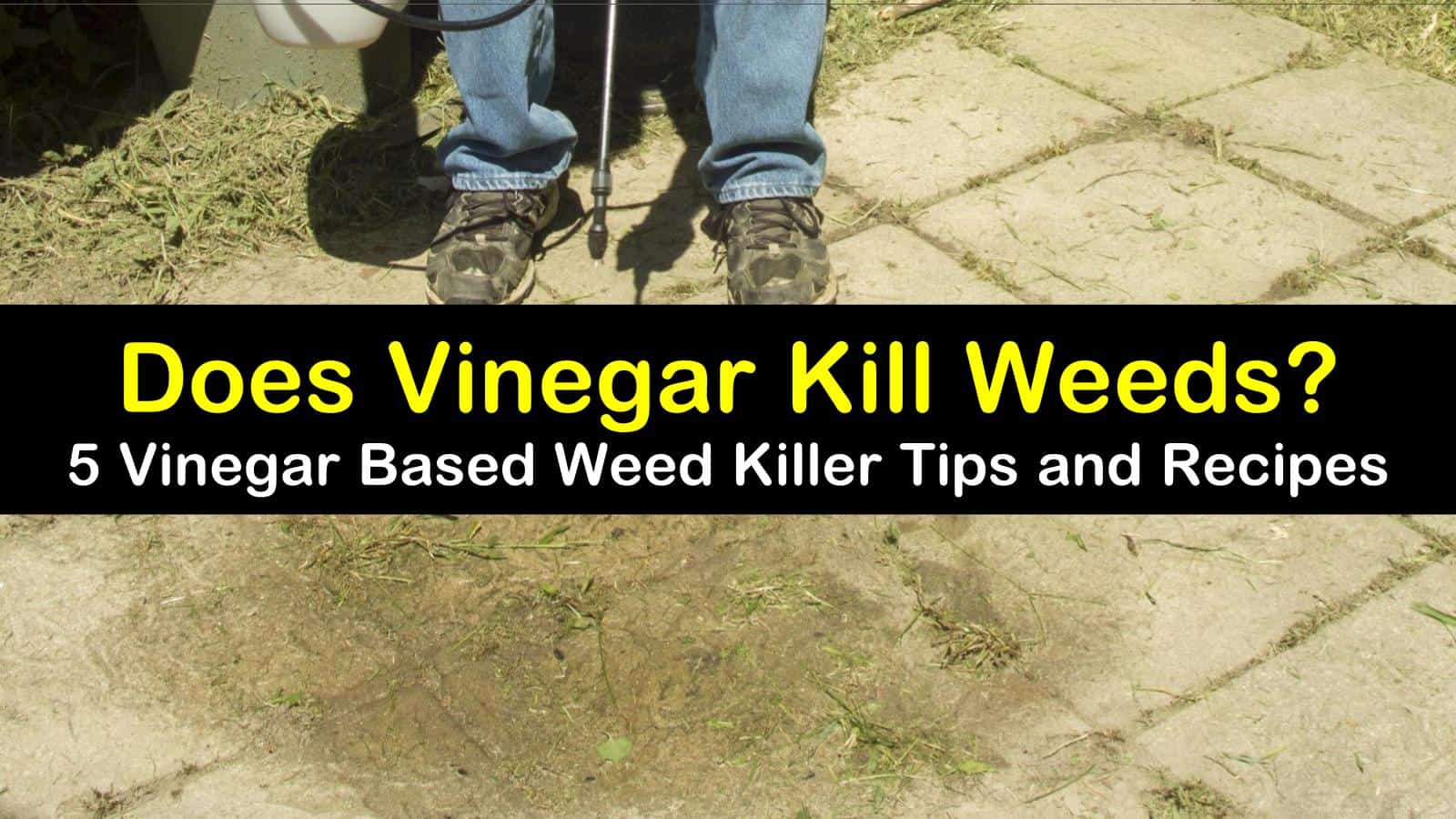 Fantastic Ideas for Killing Weeds with Vinegar
When deciding on a natural weed killer, it's important to note that not all weed eliminators work on every type of weed. Some need to be pulled by hand. Others may meet their untimely end using different natural ingredients like sugar.
Vinegar is a great way to kill most plants and one of the natural ways to kill carpet beetles and many other insects that may wreak havoc inside and outside your home. Here are some common weeds you'll encounter in your lawn.
Do some of the names on this list surprise you? I'm sure many of us don't think of the scratch-inducing poison ivy as being a noxious weed, or the same warm-season perennial grass we intentionally plant as an overpowering nuisance.
While Bermuda grass is also a popular choice for lawn grass, it's actually a weed. The plant is highly invasive and, if left untended, will overpower your entire lawn. In any case, vinegar eliminates all of these types of weeds.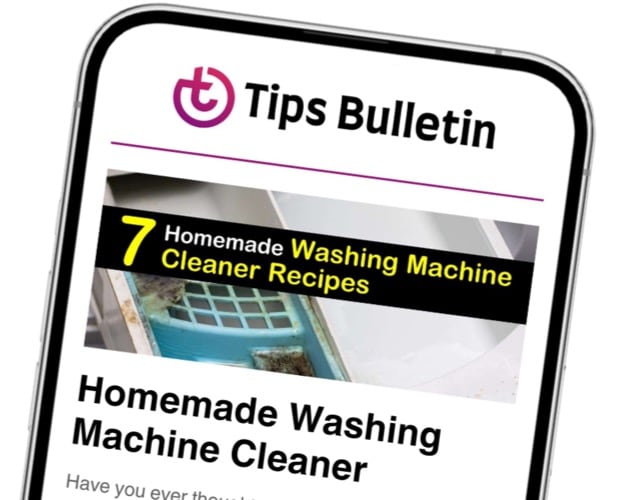 Finally, an email that Transforms Your Home.
Get the latest home and garden tips from our experts, delivered straight to your inbox.
Does Vinegar Kill Weeds on Its Own?
Vinegar works on its own to kill weeds, though you want to ensure you use it properly. There are two types of vinegar commonly discussed in weed killer recipes: household vinegar and horticultural vinegar.
The first type is the common ingredient to most homemade cleaning products and acts as a great disinfectant on its own. The concentration of regular white vinegar is typically 5% and is safe to use in cooking, cleaning, and even your favorite weed killer recipe.
Horticultural vinegar, on the other hand, has a much higher concentration of acetic acid, anywhere from 18 to 20%. This higher percentage makes it effective at killing grass with vinegar but also makes it less safe to handle.
It's no different from precautions taken when using chemical weed killers like Roundup, however. Use goggles when spraying large amounts to prevent spritzes of the herbicide from getting into your eyes and wear protective clothing.
Try Adding Some Dish Soap
If vinegar alone isn't doing the trick, another ingredient to try is dishwashing soap. Adding dish soap to your DIY weed killer with vinegar is an excellent way to reduce the surface tension that often arises from applying a liquid to plants.
What sometimes happens when spraying stubborn weeds is that the liquid ingredient sits there and doesn't attach to the leaf surface. Instead, it just rolls off, making it virtually useless. In this case, the dishwashing liquid allows the vinegar to soak into the plants much easier and dries them out.
When using this solution, use either apple cider vinegar or full strength vinegar. Full strength does not mean a 100% concentration. It means around 6%, which is only slightly higher than regular household vinegar.
Apple cider vinegar typically has a level of 8%, making it perfect for this recipe. Once you've made your selection, add the ingredients to a sprayer or large spray bottle for smaller areas. You can also add two ounces of orange essential oils to the mix for a more pleasant fragrance and stronger weed killing properties.
Killing clover in lawn areas or taking care of weeds that spring up in your flower beds is easy with this simple solution. It is even better to use it on a sunny day with no rain in the immediate forecast.
Vinegar Based Weed Killer with Salt
Another effective homemade weed killer to take care of crabgrass removal and other annoying weeds that pop up where they shouldn't be involves adding salt. Before you spray weeds, ensure you are using the right kind of salt.
Some circulating recipes call for adding Epsom salt to the mix, which actually provides much-needed nutrients, like magnesium sulfate, to the plant beds. Instead, use a salt that consists of sodium chloride, such as table salt, rock salt, or water softening salts.
When using this organic dandelion killer, however, be careful not to ruin the soil. Increased salinity in the earth damages its structure and components, making it difficult for other plants to grow successfully, as well.
After removing all the weeds and getting them under control, you may want to add some fresh compost or activated charcoal to neutralize the salt in the soil.
Use a Vinegar and Lemon Juice Power Team
Lemon juice is another effective weed killer and cleaning agent that uses citric acid as its active ingredient. When combined with vinegar, the acidic level increases, which assists in the weed removal process. To make your lemon and vinegar concoction, follow this recipe.
This recipe changes across the internet, with some only incorporating a small amount of lemon juice to get the job done. You can adjust these proportions based on your personal preference, or whatever you have available in your pantry. It is best not to use less than one tablespoon or more than one cup.
Killing Weeds with Vinegar and Gin
While most of these solutions are great at killing the weeds themselves, they may need several applications before eradicating the plant. This issue generally arises because vinegar seeps into the leaves, drying out the plant on a beautiful sunny day, rather than killing the plant down to the roots. Use this solution that does kill root systems.
In this case, the vinegar concentration to use consists of 20% acetic acid. This higher level of acidic content means you'll want to purchase a horticultural grade vinegar from your local grocery store instead of what you usually use when cleaning or cooking. Repeat this strategy daily until you notice results.
Final Pieces of Gardening Advice for Killing Weeds with Vinegar
If you still have questions about what plants vinegar will and won't kill, these last few tidbits of advice will help. It's essential to remember that not all weeds are killed instantly using vinegar. And likewise, using vinegar may not be safe to use around all plants.
Does vinegar kill grass, too?
If you use vinegar around other plants, it will eliminate them, as well. This effectiveness can be both a good and bad thing for homeowners, depending on where they are spraying. If you want to get rid of old grass to make way for newer, healthier seeds, then spraying the area with vinegar is an easy way to kill the plant.
When spraying near flower beds or in grassy areas, however, make sure you aren't harming the good plants in your yard. The best way to avoid this issue is by spraying directly over the weeds.
If you are particularly concerned about hitting other plants near the weed, you can even wipe the plant down with a cloth dampened by the weed killer recipe. You also don't want to overspray the weeds, since this may corrupt the soil, causing damage to neighboring plants.
On what types of weeds should I use my vinegar based weed killer?
Because vinegar does not always kill the plant down to the roots, ensure you are using it on the right kinds of weeds. Any weed with shallow roots will be eliminated, as these are typically young plants without the necessary root systems to sustain them. Plants with deeper roots, like perennials, will grow back easily unless wholly uprooted.
What kills moss naturally? You can use vinegar to get rid of moss, too, but the easiest way to eliminate moss is by amending your soil.
The best way to use these types of weed killers is on annual weeds or young perennial plants. You will also need to use more than one application to eliminate weeds, either on a weekly to a daily basis, depending on the recipe.
Now you have a reasonably good idea about how to use these different vinegar weed killers. With recipes ranging from one to five ingredients, it doesn't get any easier than spending a minute or two raiding your pantry. The final step left for you to do now is finding the recipe you like best and try it for yourself.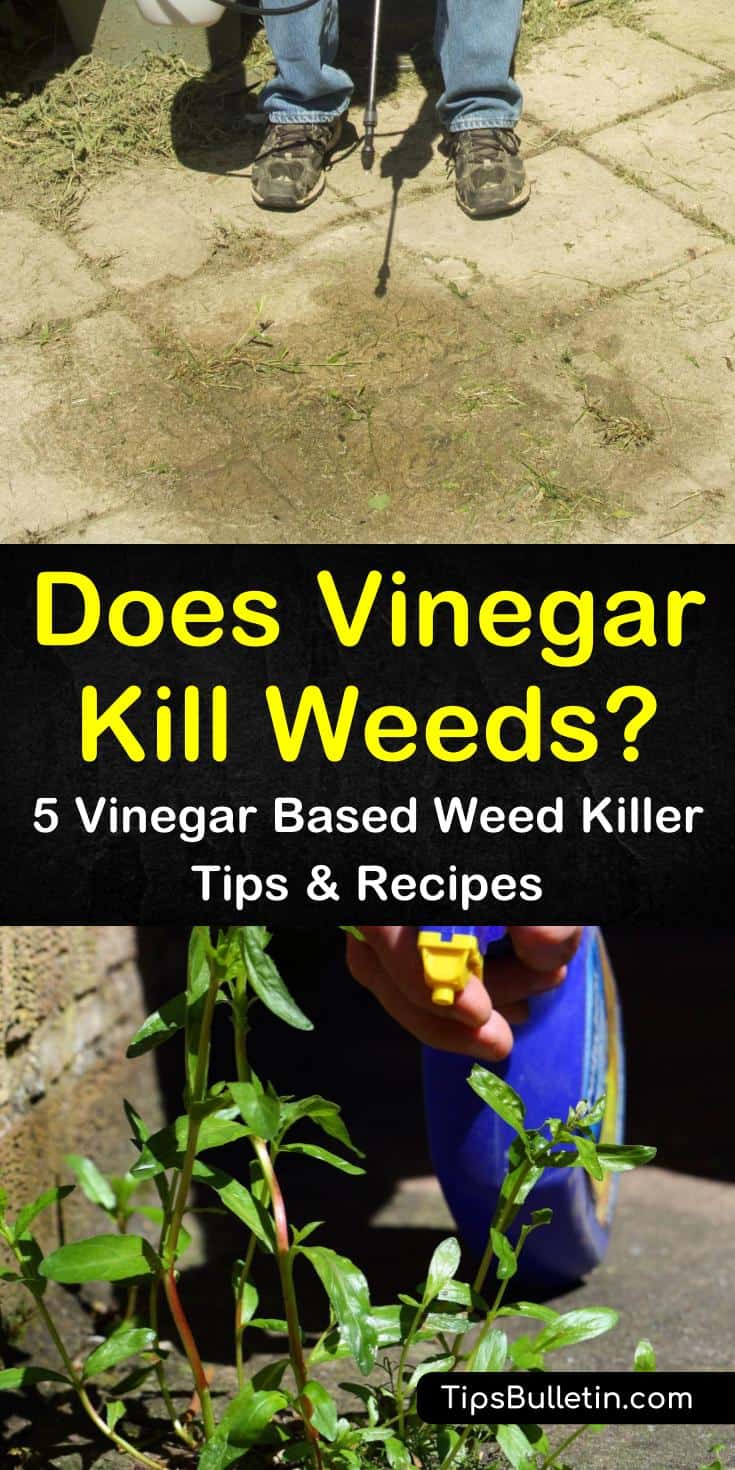 If you've found your new favorite vinegar based weed killer, don't forget to share it with all your friends, along with answering the question does vinegar kill weeds, on Facebook and Pinterest.