Your mattress has served you well throughout the years. You've loved it, cared for it, and gone to great lengths to keep it clean and well-maintained. But when it comes time to donate a mattress, our first instinct is to throw them away rather than salvage them. Most mattresses end up alongside dumpsters and roadsides to be collected and carried away to your local landfill.
Rather than send your old mattress to a disposal heap where they can take over a hundred years to decompose, put your bed to good use by giving it a new home instead.Most local charities will accept a mattress donation that is in good condition and thoroughly cleaned, with some going so far as picking up the mattress and transporting it for you.
Well-known charity organizations like the Salvation Army, local homeless shelters, and religious centers often collect and place these mattresses into a good home that needs them.Finding where to donate a mattress can be a little tricky, especially when you aren't familiar with your local charities. However, this list will help you find the best locations closest to you with just a few minutes of research.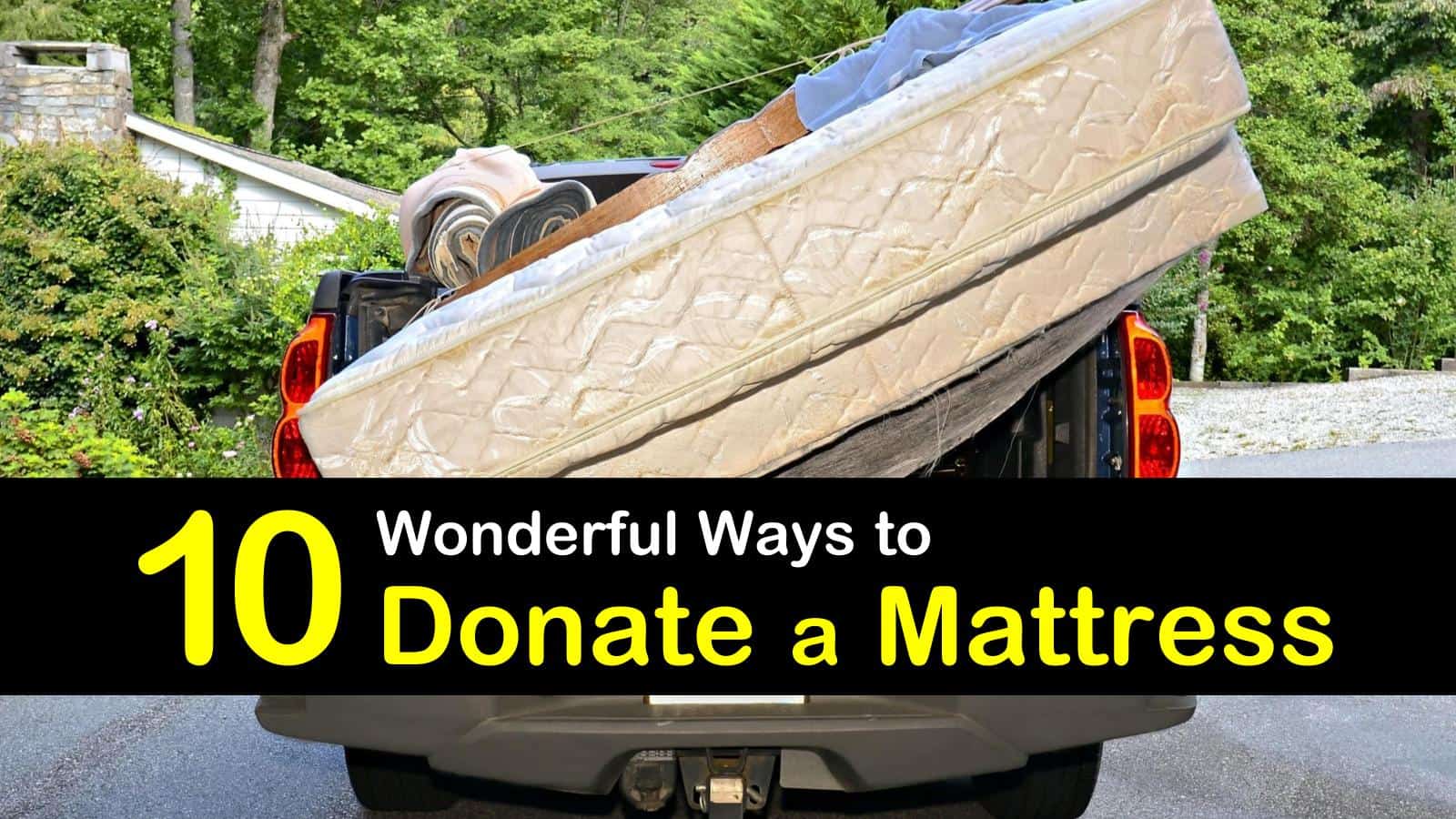 Best Locations for Donating a Mattress
After cleaning your foam mattress or spring mattress, there are several options available for donating it to a worthy cause. Many organizations will be happy to receive your old mattress.
Does the Salvation Army Take Mattresses?
Unlike some thrift stores that cannot accommodate the necessary cleaning costs for used mattresses, most Salvation Army locations accept gently used furniture and mattresses. They do have strict requirements, however, and will not take any beds with structural damage. When donating your used bed, a pop up on the Salvation Army website asks you to ensure there are "no rips, excessive stains or wear."
Once you are ready with your Salvation Army mattress donation, there are pickup services to make the mattress removal process easier for you. Once you have chosen the location, they will provide you with a date to come to pick up the item. This timeframe can be anywhere from two weeks to a month away, so plan accordingly.
There are also plenty of instructions you can leave for the pickup personnel to follow, ranging from "knock on the door" to "leave out labeled SA." These instructions let the workers picking up the materials know precisely where and how to find the used mattress.
Donate a Mattress to Habitat for Humanity
Habitat for Humanity is a crucial resource for low-income families. Not only do they offer services to build houses, but they also provide household goods for those homes through the thoughtful donations of people like you. Many locations will even offer pickup services, though there may be a minimum requirement of two or more large items being donated to qualify.
To make the added effort, throw in an additional $20 to cover the sanitation costs. Similar to the Salvation Army, donated items sell at lower costs in their stores to families who cannot afford them at retail prices. Where consumers may spend anywhere from $500 to over $1,000 on mattresses, this lowers the cost significantly for families in need.
A used queen mattress in a Habitat for Humanity Restore may be only $100. The proceeds from this sale are used to build more homes and to service families across the globe.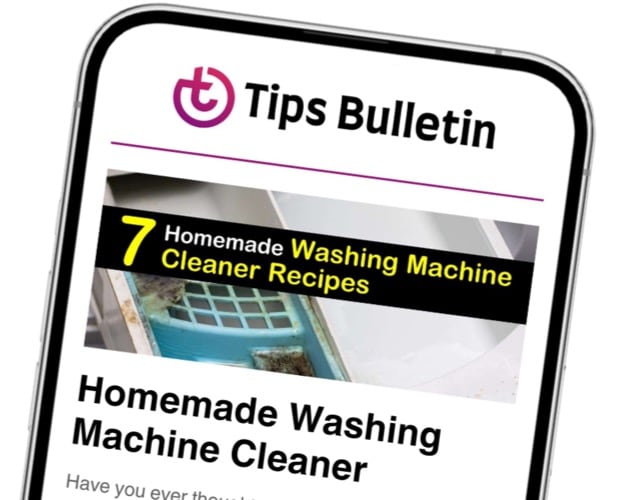 Finally, an email that Transforms Your Home.
Get the latest home and garden tips from our experts, delivered straight to your inbox.
Make a Mattress Donation to Homeless Shelters
When we imagine making donations to homeless shelters, it is usually in the form of money, food, or clothing. However, most shelters are designed to not only feed members of the homeless community but to get them back on their feet, as well.
Some of the most in-demand items for homeless shelters are products we might not readily think of donating, including business clothes, toiletry items, and even mattresses.
If you are unfamiliar with the local shelters in your area, use Google to search for locations that accept mattresses. Any mattress in good condition makes a welcome bed for someone looking for a safe place to rest their head.
Use the Furniture Bank Association to Donate Your Mattress
A furniture bank is another nonprofit organization that operates across the United States. Unlike Goodwill or the Salvation Army, the Furniture Bank Association does not function under one unifying name. Instead, it consists of several small organizations that serve their local communities.
These furniture banks collect your old beds and box springs and donate them to families who are often referred to them by schools or state agencies. Most do offer mattress removal services too, though they may require a minimum donation when you schedule a time to pick up the furniture. If you wish to do a drop-off instead, take the furniture to the location listed on the website.
Go to Donationtown.org for Ideas on Where to Donate a Mattress
Even with organizations like the Salvation Army or Goodwill readily accessible, that doesn't mean every location in every state will accept your used mattress. This inconsistency can be frustrating for someone looking to get rid of their bed and not know where to turn. Not to worry!
If you are still at a loss of where to find non-profit thrift stores, shelters, or other charitable organizations, Donation Town is the perfect resource for you.Using Donationtown.org connects you with local shelters and charity organizations that will happily accept your donations.
Donation Town tells you where to donate a mattress and box spring set, and shows the best places to donate other large furniture items. The association even allows you to schedule a pickup service for your items to make the donation process more convenient.
Donate a Mattress to a Women's Shelters
With your new resources, you can find plenty of homeless shelters or even families who lost everything in natural disasters like hurricanes or fires. One community that is often overlooked, but still in dire need of resources, is that of women's shelters. Women's shelters provide a safe place for the victims of domestic violence, for both women and children.
This service often extends to providing women with household furnishings and donations to find their own place to live. Your donation helps in two ways.
The first is by donating your mattress directly to the women's shelter, which may use the beds in-house or give them to needy families. The second is to give away the mattress to a thrift store similar to the Salvation Army that explicitly supports battered women. These organizations sell the mattresses at reduced costs and use the money to help the victims of domestic violence.
Use a Mattress Pickup Service to Swap Out Your Old Mattress for a New One
Say you've upgraded your old bed to a brand new memory foam mattress. You may have opted for home delivery. Many mattress companies offer removal services when they come to drop off your new mattress, meaning you can easily swap out the old one for the new.
This is one of the easiest ways to recycle your old mattress and may only require a small fee. Some companies even include the mattress removal for free as part of your purchase. Online retailers, however, do not usually offer this service, in which case it's best to shop around until you find someone who can.
Call a Recycling Program to Convert Old Mattresses into New Materials
If your new mattress company does not collect old beds to send to a recycling center, then finding one near you is your next best option.
If donating the mattress flat out doesn't work, then a recycling facility like Bye Bye Mattress or Freecycle will convert the usable materials into something new and improved. Either way, it keeps the contents out of a landfill and puts them to good use.
The Bye Bye Mattress program is only available in California, Connecticut, and Rhode Island, but allows mattress owners to recycle their old mattresses for a small fee. In some cases, they will even accept them for free.
Services like these cut down on the increased mattress disposal in landfills, since many of the items can be used to make other things. Steel springs, for example, can be sold as scrap and remade into wind turbines.
Repurpose Old Mattress Materials Yourself
If you lean toward the DIY aspect of things, there are plenty of different ways you can repurpose old materials on your mattress. The wood in box springs, first of all, can be used in new, smaller construction products or broken down into tinier chips to create mulch for gardening.
Memory foam also serves a wealth of purposes when it is shredded into smaller pieces. The torn shards make excellent stuffing for couch cushions or insulation for houses. Pinterest is another excellent resource to turn to in this case, with some consumers reusing old mattress parts to make everything from wine racks to dog beds to ornaments.
Use Craigslist "Free" Option to Help Local Families
If you have exhausted all of your mattress recycling and nonprofit organization resources, you still have one final option to donate your mattress. If your bed is in good shape, consider using Craigslist to give it away. In some states, you can even sell your mattress through Craigslist, but make sure you have followed all of the guidelines properly.
In any case, Craigslist offers a "free" section where you can list your mattress to donate it to the right home. Always be careful when selling directly to purchasers, however. Make sure to have a safe and secure location to drop-off or donate the item.
Does Goodwill take mattresses?
With the rise of bed bugs and the sanitary requirements needed when reselling a mattress, it's hard to know who will take a gently used mattress. Reselling a used mattress may entail additional cleaning and relabeling which some nonprofit organizations are unable to afford.
The cost of cleaning these items exceeds what they would be able to make off of the purchase, and therefore, is not an efficient use of resources.
For local charities operating at minimum to provide services to the community, the donation is just not practical. This dilemma is the issue organizations like Goodwill run into when accepting donations.
While Goodwill will accept your bed frame, they cannot accept mattresses or box springs. They also do not take waterbeds or waterbed frames. There are several options still available, however, and other charitable organizations that can accommodate old mattresses.
Is donating a mattress legal and safe?
Yes. Donating a mattress is legal and safe as long as you follow specific state requirements. In some instances, selling a used mattress is also permitted, but again, you must meet state regulations. It is illegal, however, to market a used mattress as "new" when selling or donating it.
Most states require the beds to be labeled with information about the cleanliness of the mattress. You also should disinfect your mattress before donating so it can be resold.
These requirements are also why some companies do not accept mattress donations. The health concerns involved in donating a used mattress is also why some organizations will not take them, even though it seems like they should.
Depending on the length of time you have had your mattress, it has soaked up years of dead skin cells and body oils. This concern is why the beds must be in impeccable condition before they can be donated: no tears, no excessive stains, and no damage to the structure or exterior.
How do I know if my mattress is in good enough condition to be donated?
Before you try to clean your old mattress in preparation for its new home, determine whether the condition of the mattress is acceptable as a donation. To evaluate whether your mattress can be donated, check the level of wear and tear. Are there any noticeable rips or tears in the fabric, whether on the surface or at the seams?
If there are any fraying or prominent stains, then the mattress cannot be donated. Of course, if the mattress has bed bugs it cannot be donated either. To get rid of these nasty creatures, make a homemade bed bug spray to eliminate them from the mattress. Be sure to clean away the stains they leave behind, as well.
For memory foam mattresses, also check for loss of texture and structure. This breakdown of the material may indicate moisture damage or overexposure to chemicals, equally making it unsafe for donations.
Getting any money back on our used mattresses is almost impossible, so why not take the extra effort to serve families in your community? Donating an old mattress not only saves space in landfills but might also help a family in need.
There are plenty of charity locations to choose from, most of which you are already familiar. Others require no more than a few clicks on Google or Donationtown.org but go a long way at putting a smile on the faces of others.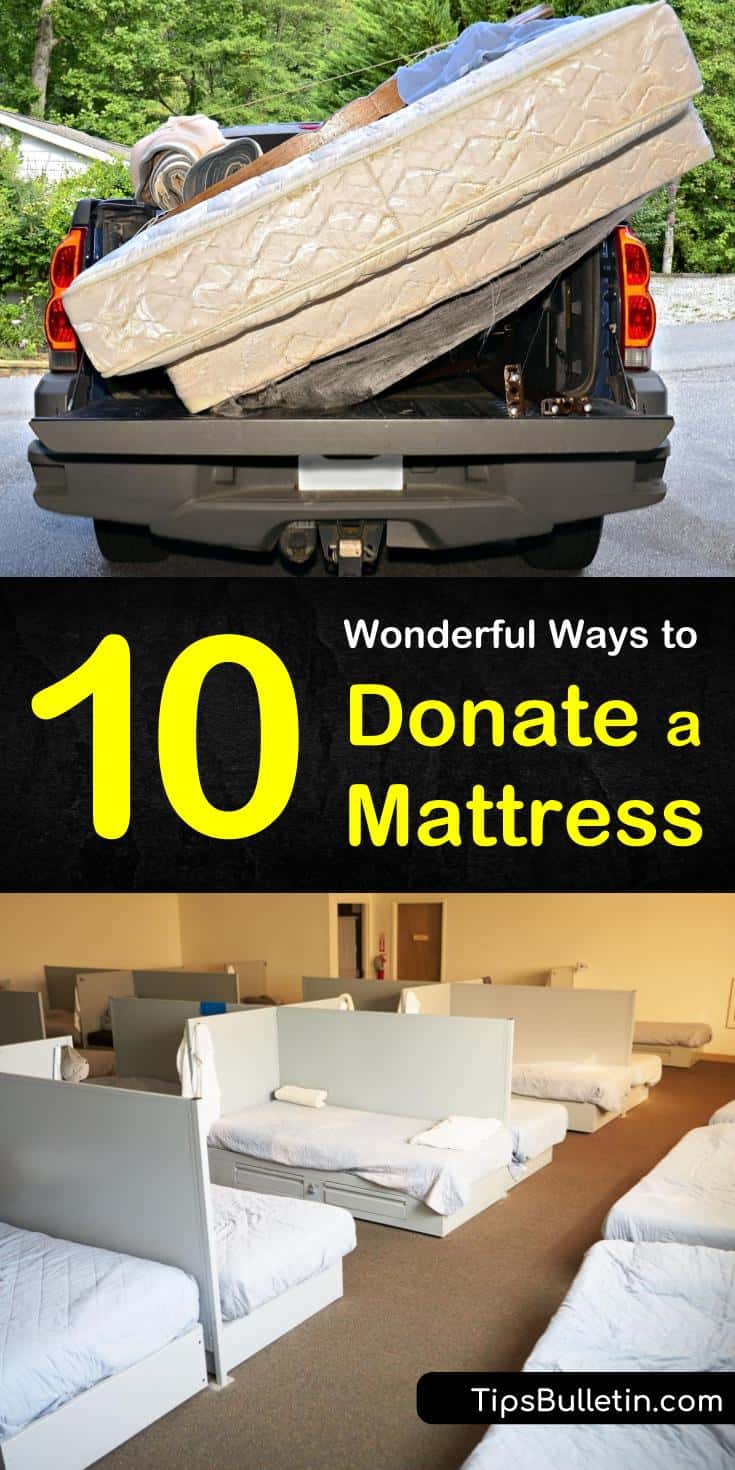 We hope you found these resources for where to donate a mattress useful. Remember to share these simple ways to donate a mattress with friends and family on Facebook and Pinterest and spread even more help across the country.