When you start thinking about planting drought resistant plants, the first ones that come to mind are often desert plants, including cacti, aloe, and other succulents. While these plants make a great addition to your drought tolerant yard design, they are not your only option. Many flowering perennials allow you to design a drought tolerant yard without having to sacrifice color or variety.
Some people design drought-friendly landscapes because they live in areas prone to drought conditions. Others prefer xeriscaping because it looks beautiful and allows them to conserve water. Unless you have designed a yard full of rocks, your plants require some water to grow and stay healthy.
What xeriscaping does is allows you to create your landscape by grouping plants together with similar water requirements. Many perennials can withstand dry spells as they become established as they have set down roots that seek out available water sources.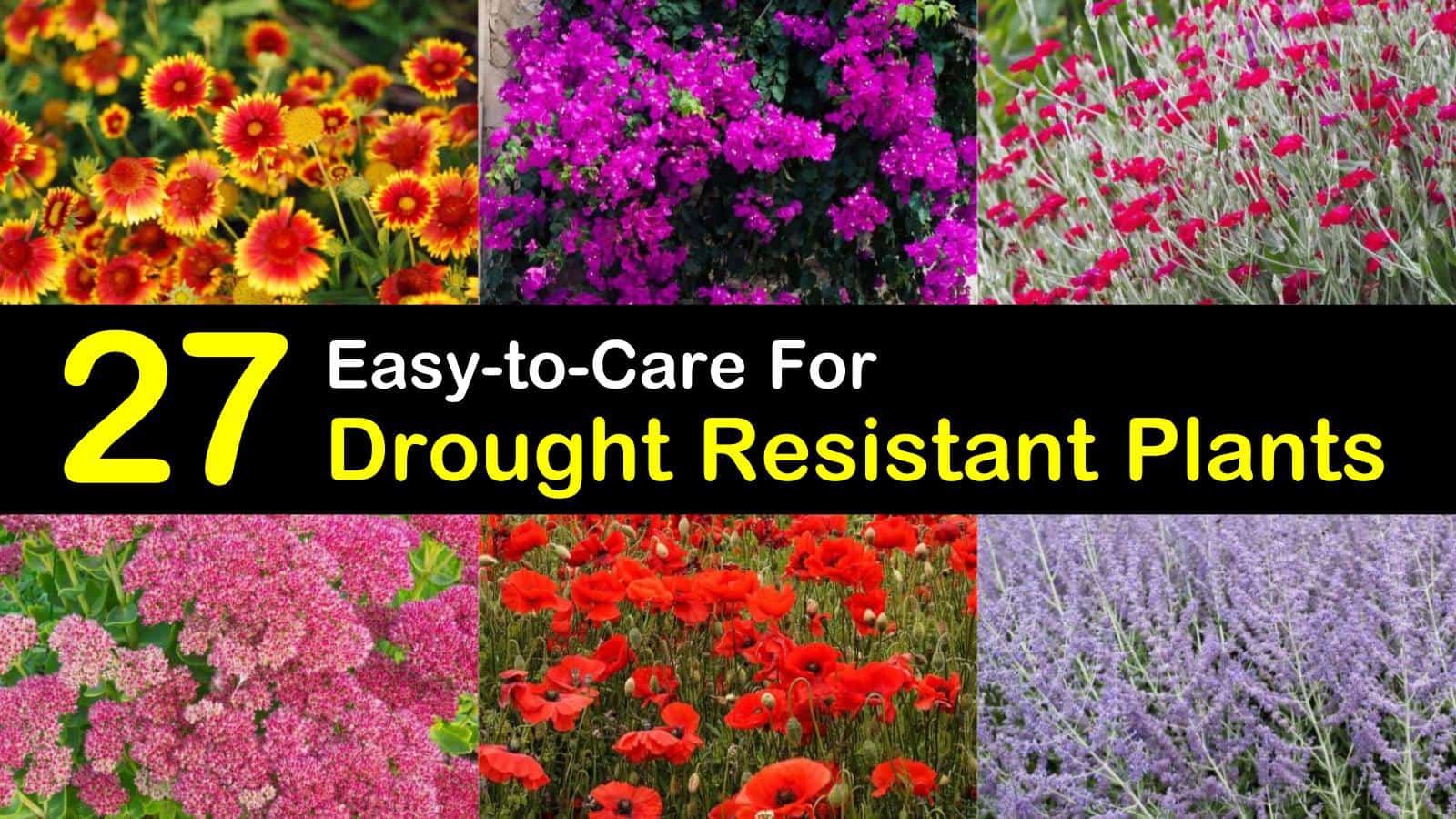 What is Drought Tolerant Gardening?
When you hear the term "drought tolerant," you probably think of dry, desert-like conditions. While that is one way to think of it, it is a minimal view.
Drought tolerant trees and plants survive in drought conditions, but they do more than survive in desert-like conditions. These plants have learned how to adapt and thrive in arid conditions, as well.
Another misconception is that all drought tolerant plants are native to the region. Not all native plants are considered water-wise, so do your research before planning your landscape.
Many types of plants work well in hot conditions. You can even find palms for warm desert areas to add to your list of annuals and perennials. Choose from trees and shrubs, as well as beautiful cacti and other plants, that will brighten your yard and garden spaces.
Tips for Caring for Drought Tolerant Plants
Drought resistant plants all need regular watering until they have become established, whether you are growing aloe vera from seed or cacti. After they have developed their root systems, these plants can go for long periods without water. Some can last for several weeks, while others can go an entire season without needing deep watering.
Regular watering needs to occur for the first two seasons, but after that, you can reduce it significantly. Monitor the area for weeds and remove as necessary, since weeds grab water before your plants – the fewer you have, the better.
Can You Make Your Plants Drought Tolerant?
Plants need to learn how to become drought tolerant, but not all plants can do it. What sets drought tolerant plants apart from others is their root systems.
Drought tolerant plants have a deeper root system. Shallow root systems are standard in plants that receive regular watering, as the roots don't need to go down in search of water.
To help a plant become drought resistant, water deeper but less frequently during the first two years. Deeper watering encourages a deeper root system, so a plant that isn't necessarily a drought tolerant plant can become one.
Shallow roots mean water has to come from close to the surface. The soil closer to the surface is also drier and dries out faster than deep down in the ground.
What Should I be Looking for?
We have included a list of twenty-seven drought tolerant plants that are also easy to care for. Don't limit your designs to the plants we have included here, as there are so many drought resistant plants available.
In addition to the plants that claim to be drought tolerant, many plants used in landscaping can become drought tolerant once established.
To ensure your plants survive, whether they are drought tolerant naturally or you have trained them to thrive on less water, adhere to good gardening practices. When planting, use either polymer with water holding capabilities or organic materials, allowing for deep watering. A drip irrigation system is best, but a soaker hose also works.
Use organic mulch in your planting beds, paying close attention to the areas where you just planted. Weed your garden regularly, but watch for weeds located nearest the plants. Weeds take much-needed water away from plants, creating a shallower root system that you desire.
Avoid overwatering your landscape, which is a problem most of us face. Lawns and landscape with shallow roots need more frequent watering, but most trees, bushes, and shrubs used in water-wise gardening do not.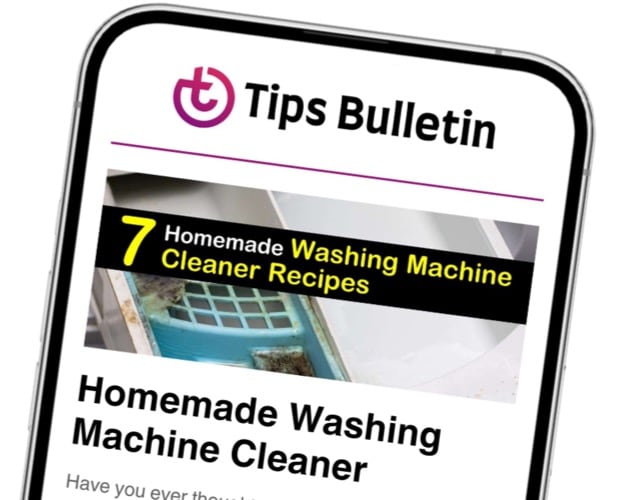 Finally, an email that Transforms Your Home.
Get the latest home and garden tips from our experts, delivered straight to your inbox.
If you use a sprinkler system for your garden beds, decrease the days you are watering by two and up the watering time by five minutes. You will be impressed with how they survive. If things look good after two weeks, you can decrease watering even more.
Tips for Planting a Water-Wise Flower Bed
The majority of dry plants do not tolerate their crown or stem getting wet. Wet conditions for these plants increases the risk of crown rot. A drip system can be set up to steer water away from crowns and stems, even with vines for poor soil.
Use a pipe to reach the bottom of the root ball and place an emitter inside so water goes directly to the roots. Plant dry gardens from November through February so that the roots become established before the heat arrives.
Use empty nursery containers to keep water away from the crowns of your plants. "Plant" a container about ten inches away from the stem and water into the pot rather than the base of the plant.
When designing your garden, include shrubby plants like cotton lavender, Yarrow, coneflower, and mint bush, among others in full sun. Intermix some of these shrubs with plants like Mexican Hat, and California poppies, etc. that require zero water. For shaded areas, plant some lambs ear or rose campion along with a ground cover suitable for shaded areas.
Amazing Drought Resistant Plants
Check out our favorite drought tolerant shrubs and other plants to see which ones will do best in your yard and garden. The hardest part is narrowing your choices!
Drought Tolerant – Agave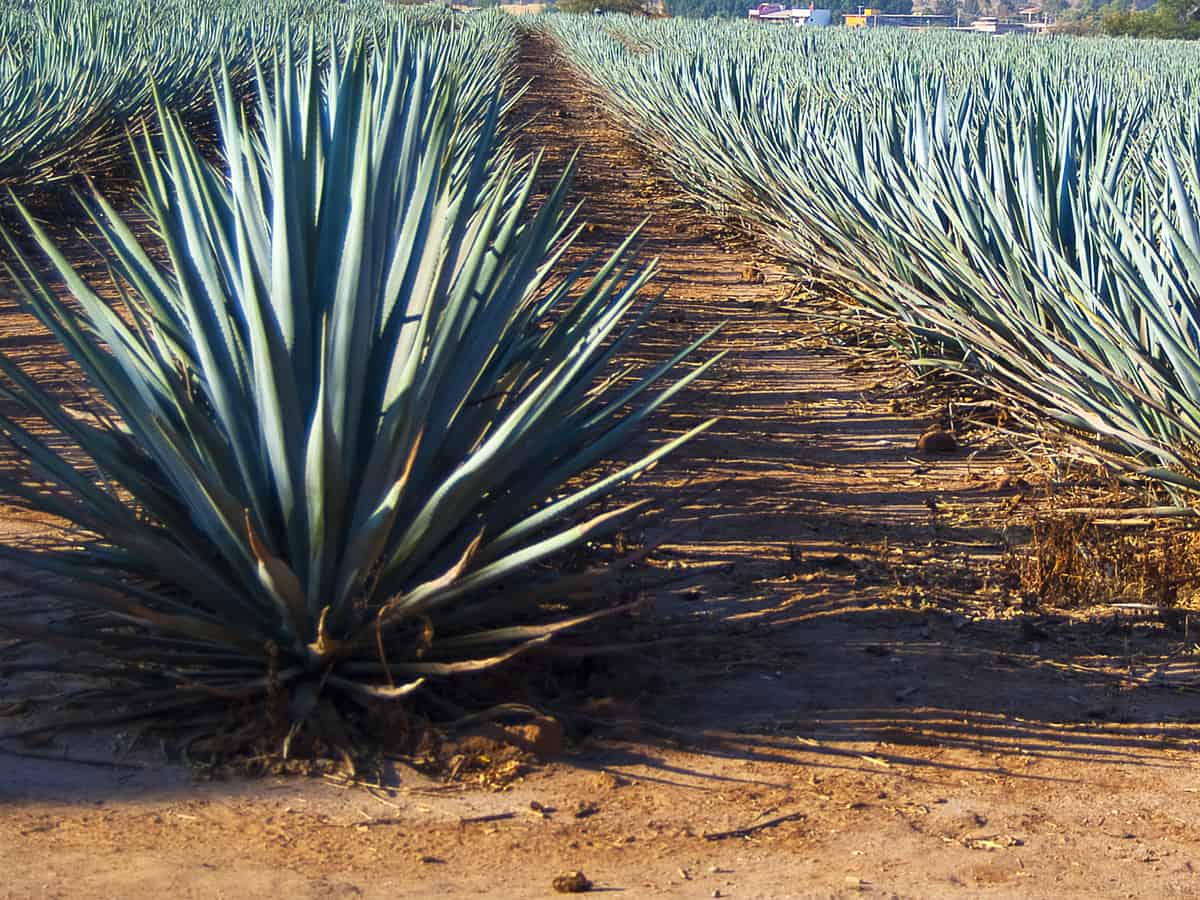 As heat tolerant plants, Agave is used by landscapers in a variety of designs, including rock gardens. What makes the Agave plant so interesting is the foliage shape.
While the leaves are attractive, they feature sharp edges. Roots of the Agave run deep into the soil, allowing them to reach any water source available. As the roots pull up the water, it stores within the plants' leaves.
Moss Rose (Portulaca)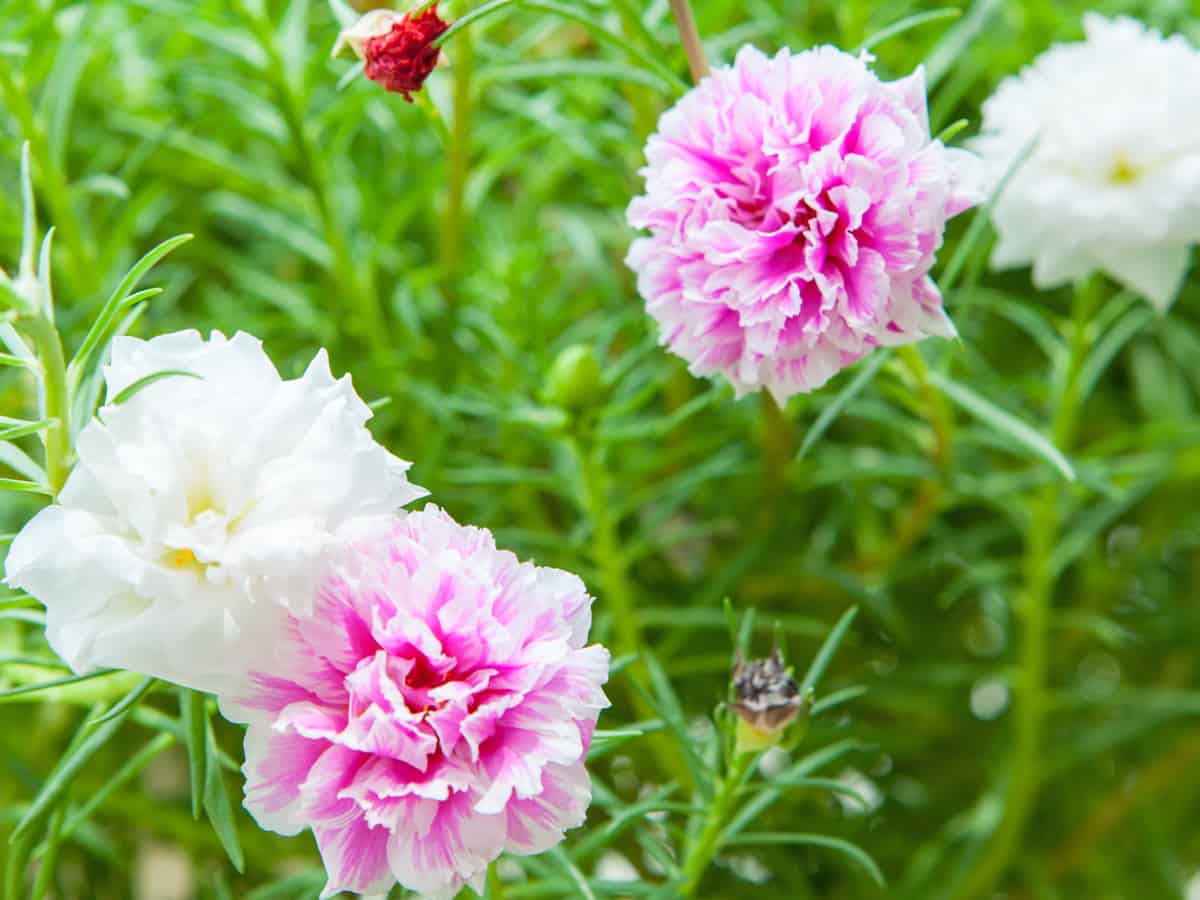 If you need drought resistant plants that provide colorful, beautiful flowers, look no further than the Portulaca plant. Not only does it require minimal water, but it also does well when planted in some of the most common soil conditions.
Storing water inside the succulent leaves allows these drought resistant roses to go weeks without water. For best results and the prettiest blooms, make sure it's in a sunny location.
Portulacas are the perfect drought resistant hanging plants. Hang them in the garden or in a sunny area of the patio or deck for an abundance of flowers.
Lithops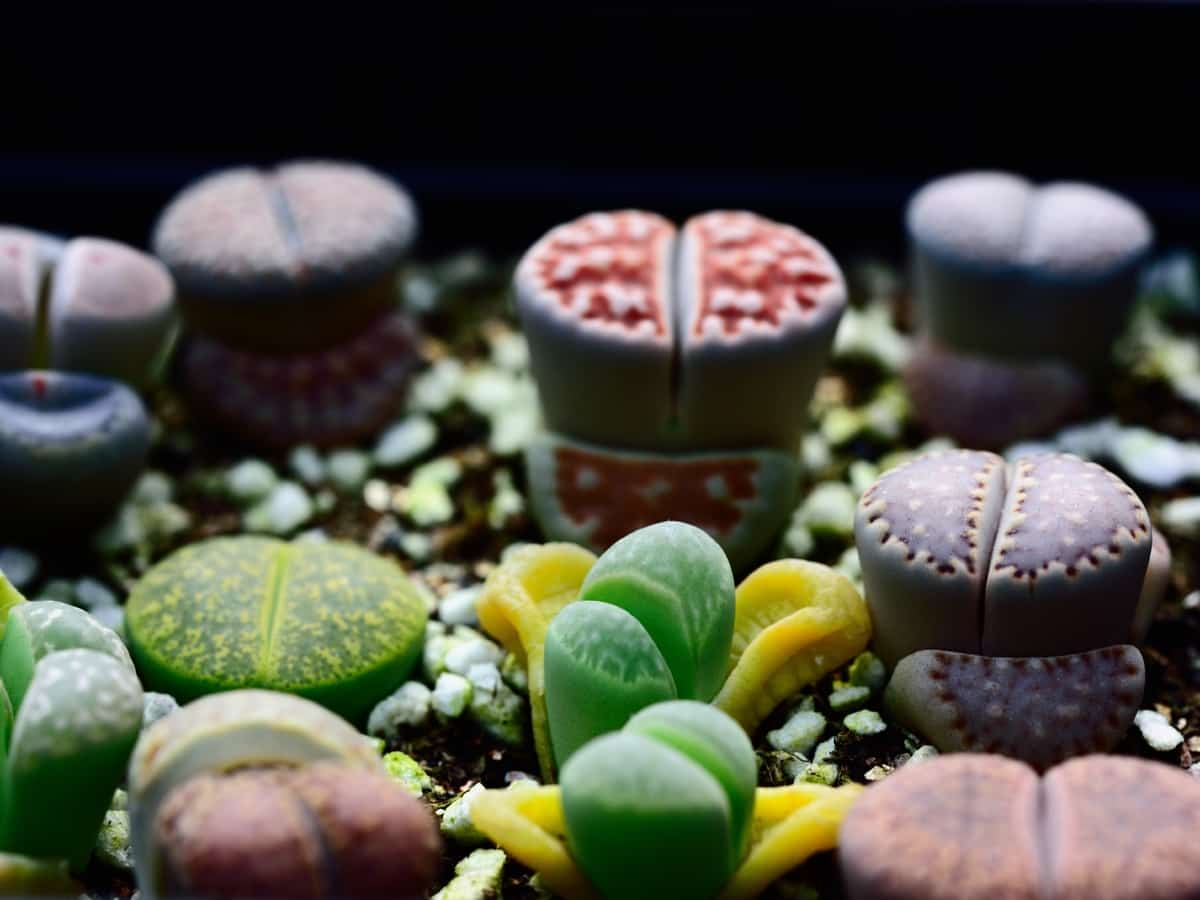 As these succulent style plants look very similar to stones, they are also referred to as Living Stones. Growing and caring for Lithops is not hard; they have a low water requirement and can successfully grow indoors.
They prefer sandy or gravel terrain to grow and need to be placed in a south or west facing window as they need a lot of exposure to the sun.
Bougainvillea – Low Maintenance Drought Resistant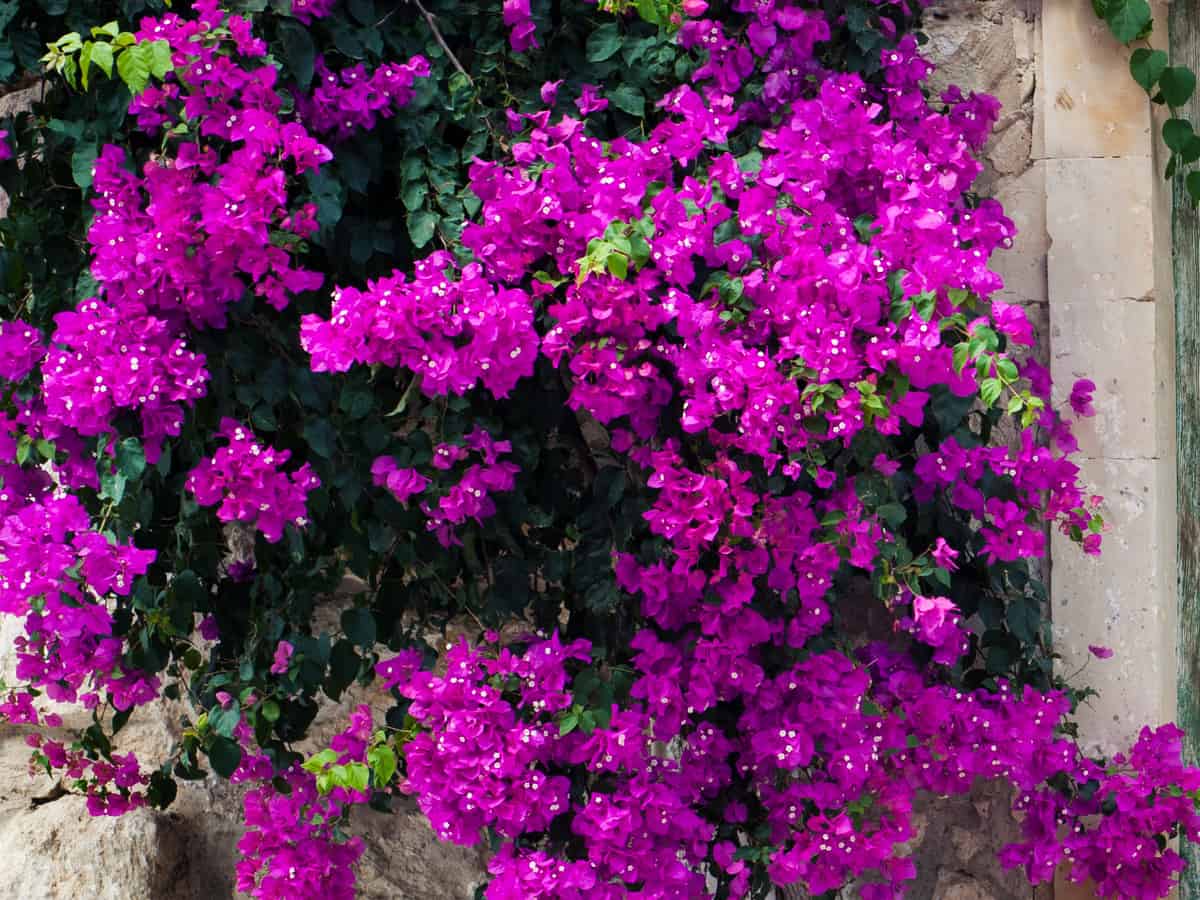 Bougainvillea is a low-maintenance shrub or vines that bloom all summer that do best when left alone in some of the worst conditions. One reason so many people enjoy these drought tolerant shrubs is how much color the drought resistant flowers provide.
No matter how you grow them, on a trellis, in a container, as a hedge or as ground covering plants, they are not only easy to grow; they are fast growing as well. For the best color, plant them in a location that receives up to 6 hours of sunlight a day.
Blanket Flower (Gaillardia)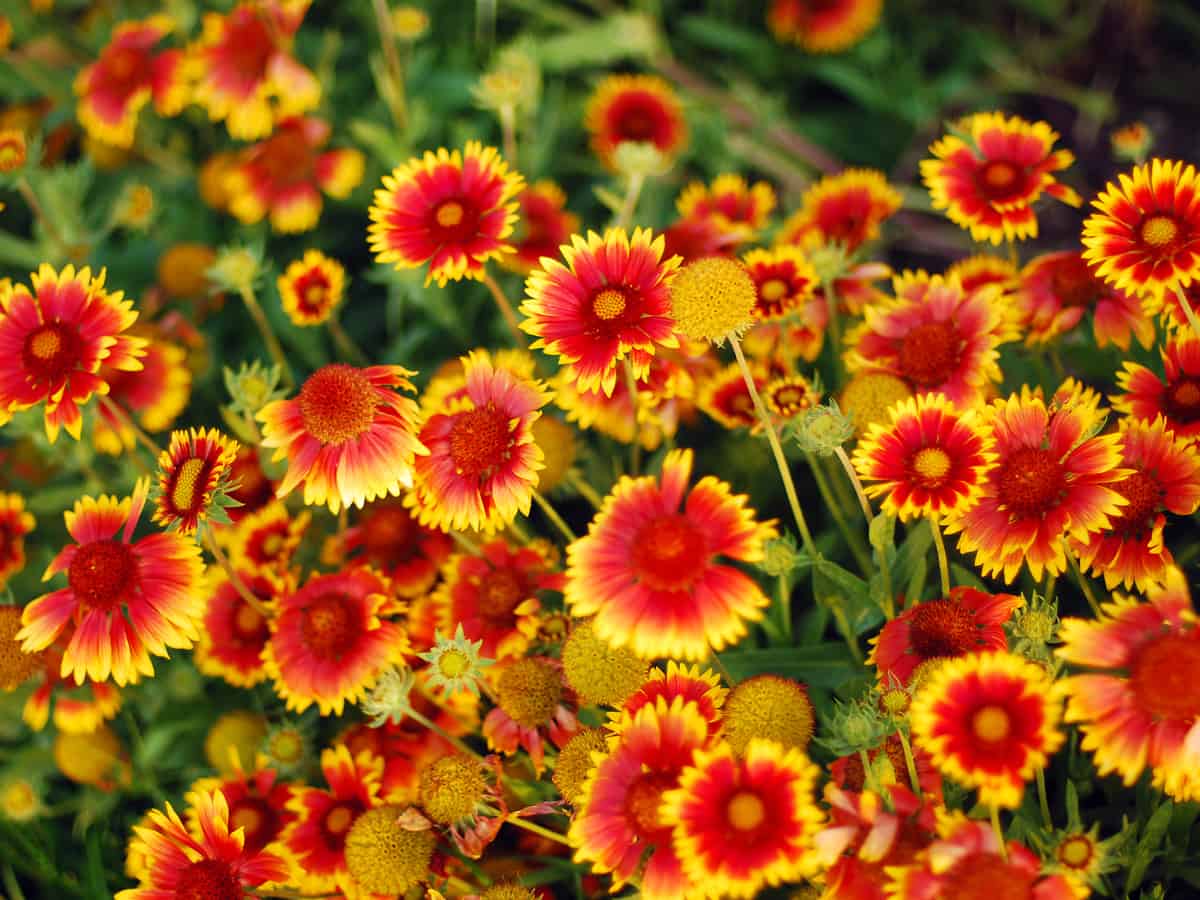 What makes this plant rank high on our list of drought-tolerant plants is it requires no special care. All gardeners have had success with watching it grow and bloom.
For the Blanket Flower to thrive, plant it where it receives a lot of sun and remember to water it occasionally. Following those two simple tips, you will see colorful blooms from early summer to the beginning of fall in your drought resistant yard.
Lantana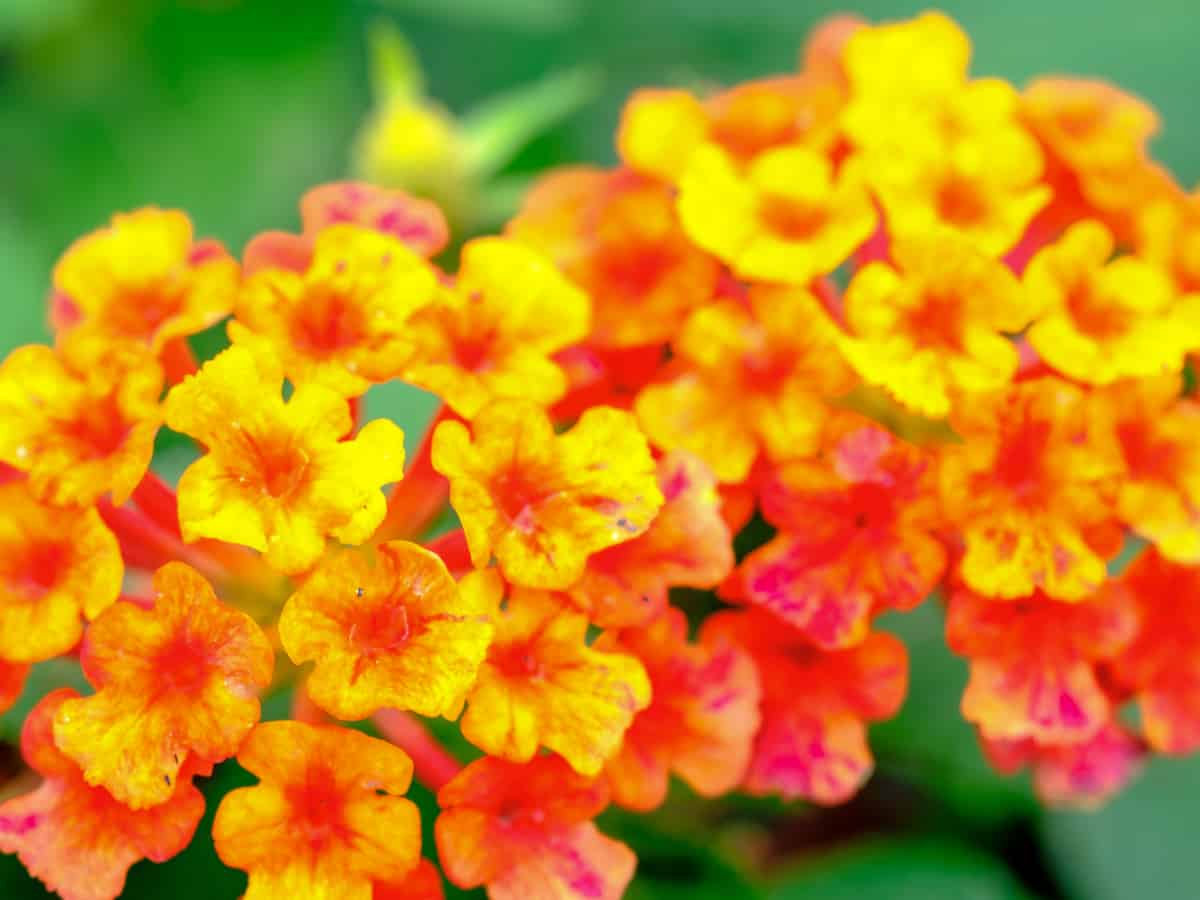 These heat loving plants that are also quite hardy are well known for their colorful and fragrant flowers that attract hummingbirds, bees, and butterflies.
In warmer areas, like its native Texas, Lantana is one of the best drought tolerant perennials and offers colorful flowers year-round; other climates can expect to see blooming from late spring throughout the summer. As a low demanding plant, Lantana does well in a variety of soil types and does well in pots, too.
Heat Tolerant – Verbena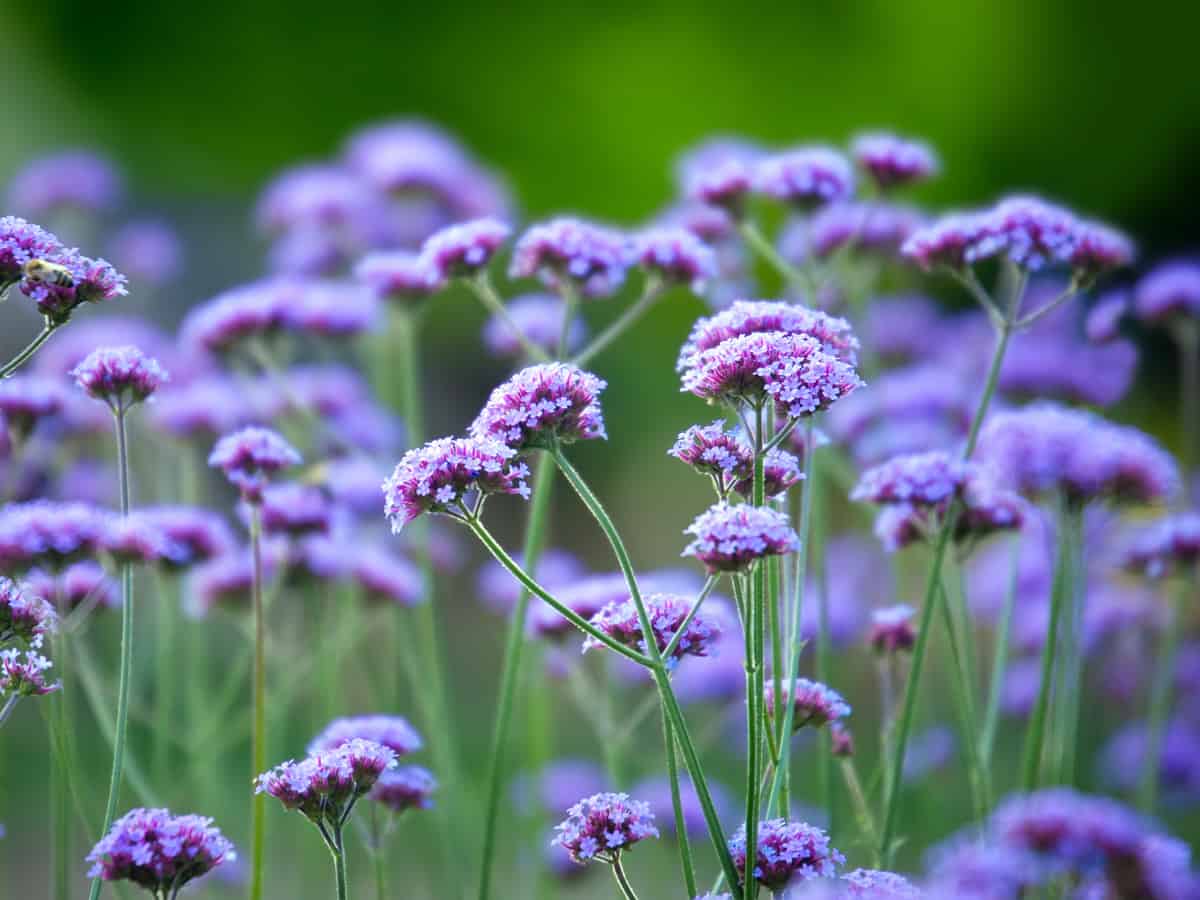 If you need some excellent heat tolerant ground cover plants that thrive in with very little water, look no further than Verbena. The plant comes in many colors and provides beautiful blooms from spring through fall in colder climates.
In warmer areas, you can enjoy the flowers all year long. The only requirements for this beauty are full sun with well-draining soil. Some varieties also have a delightful fragrance that add even more to a garden space.
WallFlower (Erysimum)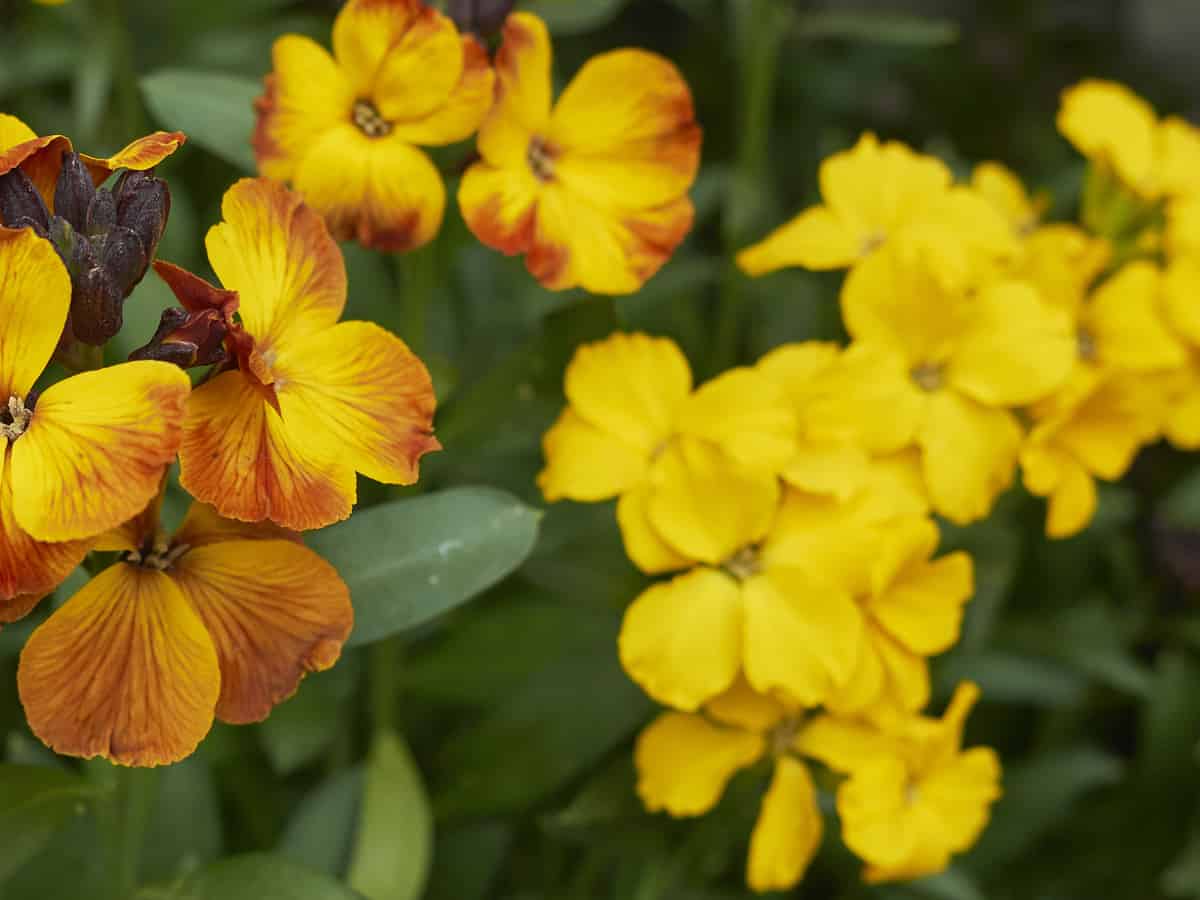 Wallflowers do well in sunny to part shade locations and require only a little water. The beautifully colored flowers appear in clusters from spring through summer.
In USDA Zones 8 through 10, Wallflowers are a short-lived perennial, while in colder climates they are considered annuals or biennials. The drought resistant flowers emit a sweet and pleasant aroma to your drought resistant yard.
Oleander (Nerium oleander)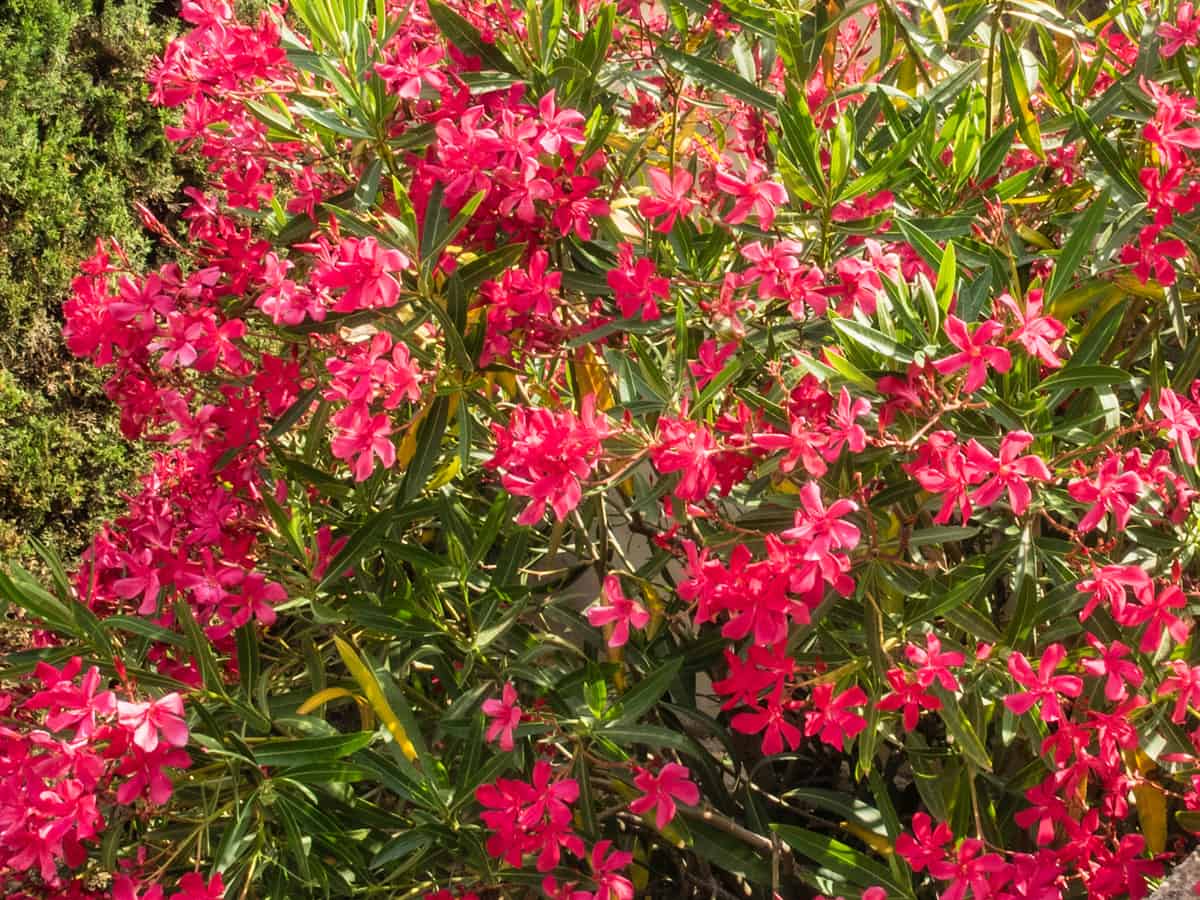 Heat tolerant plants that offer prolific blooms, Oleander comes with red, white, purple, yellow, or pink flowers with lots of fragrance. With its ability to adapt to hot and dry climates, Oleander also thrives in coastal areas.
The plant prefers full sun but can take a few hours of shade during the day. This hardy evergreen shrub grows quickly in the United States and is often used along highways as a pollution and noise barrier.
Russian Sage (Perovskia atriplicifolia) – Easy to Care for Drought Tolerant Plant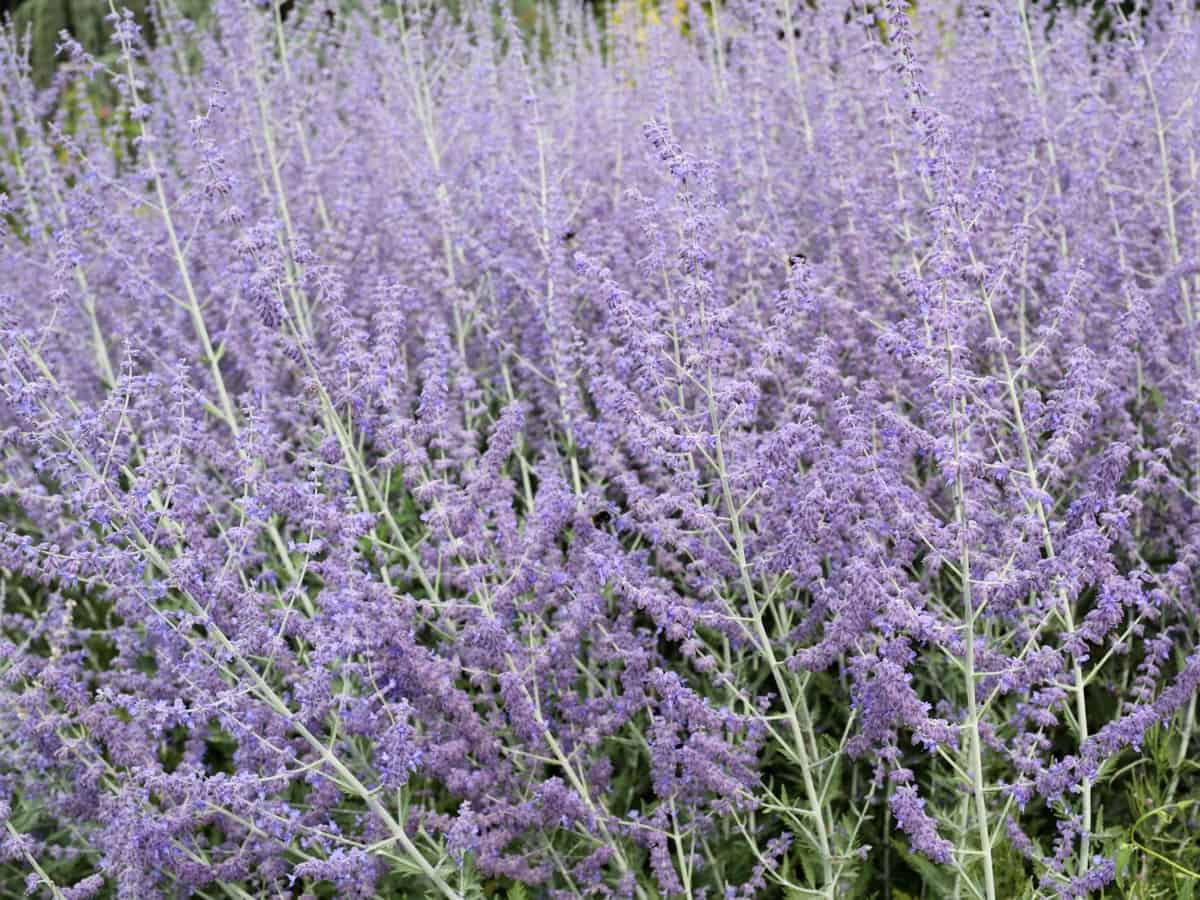 Known for its fragrant silvery foliage topped with lavender to purple flowers, Russian Sage blooms from late spring to early fall. The spiky clusters are so abundant on the plant that they practically cover the leaves.
Russian Sage is an excellent choice for xeriscaping as it thrives in arid conditions. When planting, pick a location in full sun, as any shade may cause sprawling. During dry spells, water new plants occasionally until they are fully established.
Rock Soapwort (Saponaria ocymoides)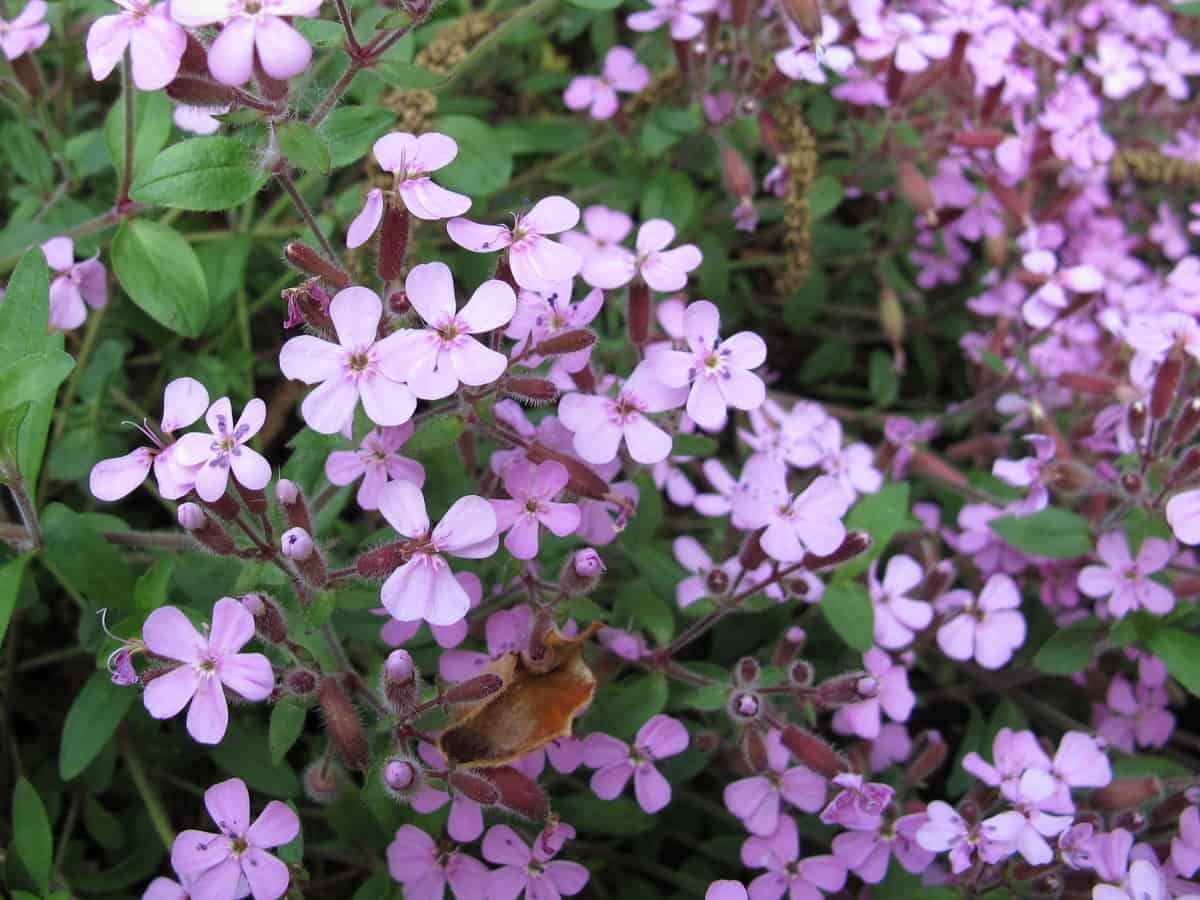 Native plants to the mountain areas of southern Europe, Rock Soapwort or Tumbling Ted does not do very well in hot climates, so do not plant in any zones above 9.
The cold hardy plant requires almost no care, does well with neglect, thrives in poor soil with very little water, and doesn't need to be fertilized. Rock Soapwort is the perfect semi-evergreen plant with gorgeous blooms in the summer.
Lavender Cotton (Santolina chamaecyparissus)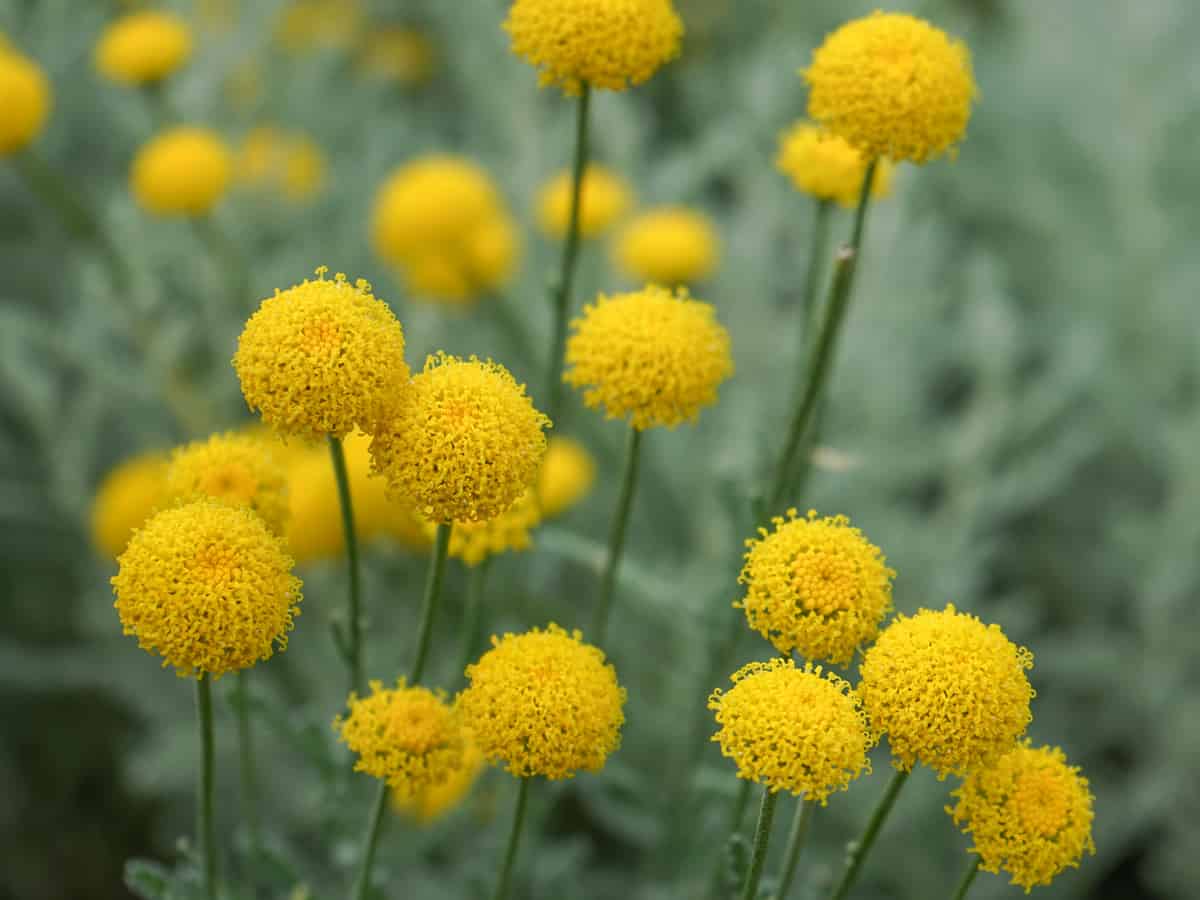 Lavender Cotton goes by several other names, but no matter what you call it, this is something you want in your xeriscaped yard or coastal garden. Plant Lavender Cotton in full sun and enjoy the breathtaking foliage that appears silver on sunny days and seafoam green on cloudy days.
Bright yellow flowers sit on top of green leaves and stems. Removing flower heads as they die does not encourage more blooming, but cleans up the plant.
Drought Resistant Flowers – Poppy (Papaver rhoeas)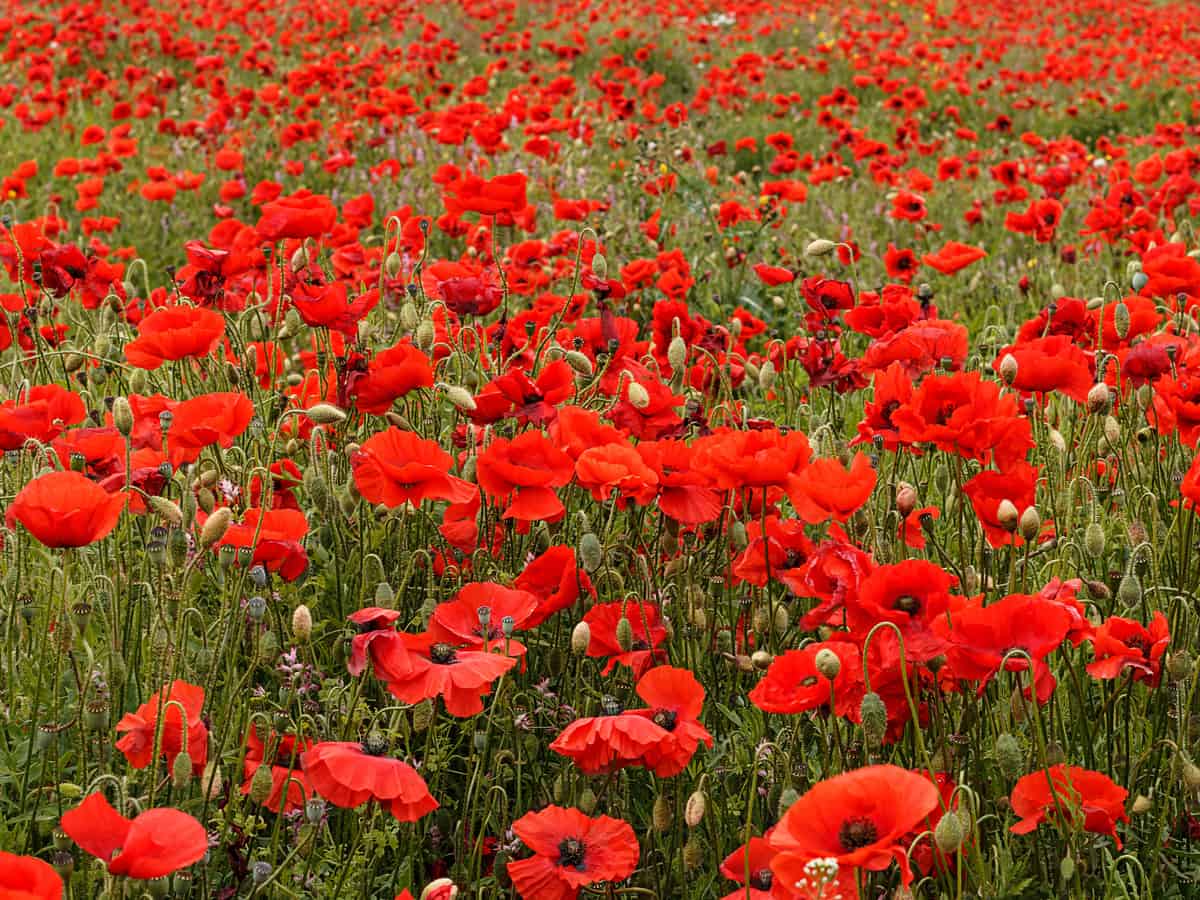 Not all poppies are perennials; some are annuals and biennials, so carefully select the ones you wish to grow in your yard. Armenian poppies are smaller and more delicate than other varieties.
California poppies are a popular choice for areas where you want an abundance of flowers, as they self-seed. Plant poppies in sunny locations in various soils, including those that have not been amended or enriched. Cut flowers back as they die to encourage more blooms.
Sage (Salvia officinalis)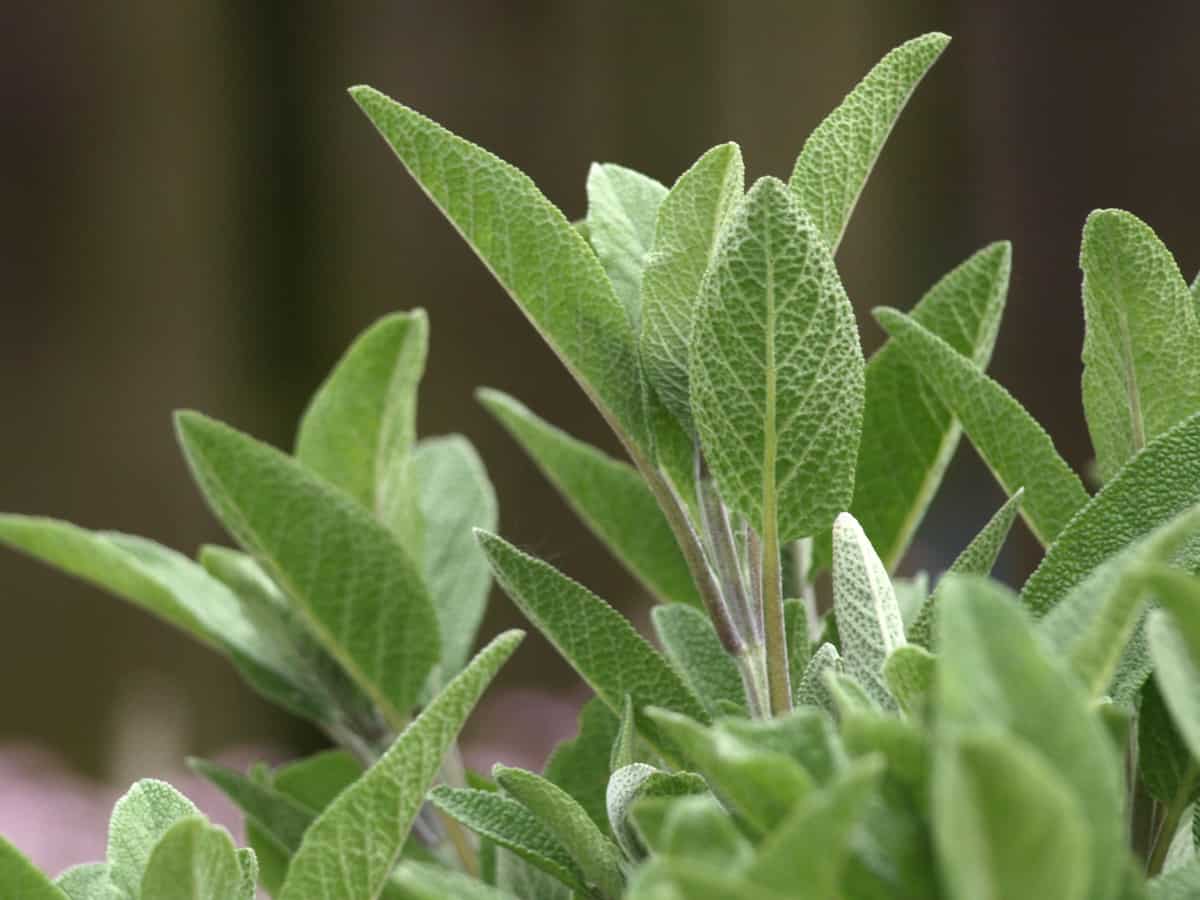 Emitting a pine-like scent, Sage is a staple herb in many gardens and is known for its drought tolerance. Sage offers a long growing season and does well in a variety of planting zones as it can withstand various growing temperatures.
In most areas, it is considered an evergreen you can harvest until late fall. The herb requires well-draining soil. Too much watering will kill it quickly.
Sedum (Stonecrop)
Sedum only requires weekly watering in the spring and summer, and in certain areas, monthly winter watering is needed. Sedum grows well in all soil types but requires a lot of sunlight to thrive. Almost all varieties of Sedum are low maintenance.
When selecting your variety, choose between a flowering one or variegated foliage. Tall sedums do well in dry conditions, but the best type is creeping sedum. Reduce watering during winter to prevent winter rot.
Lavender – Easy to Care for Drought Tolerant Perennial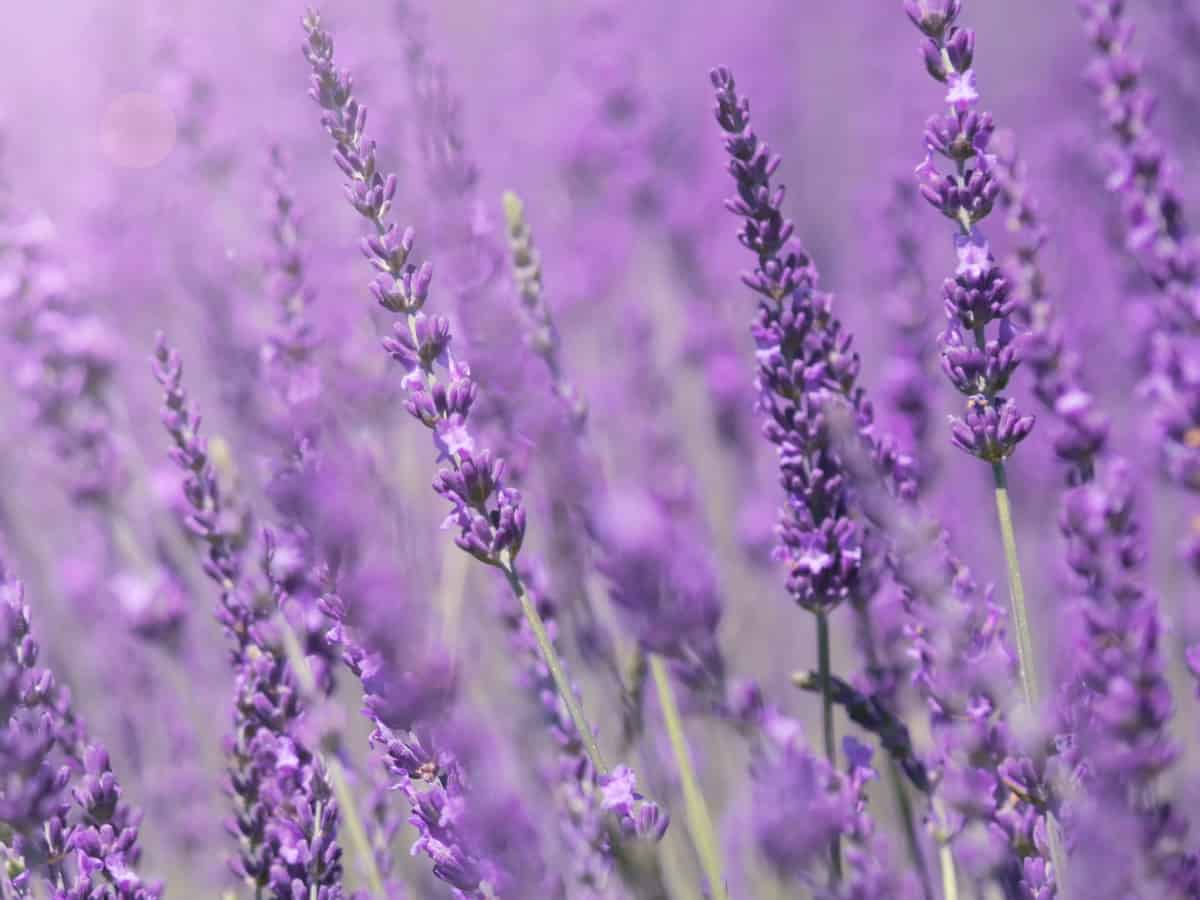 Lavender is appreciated for its beauty, scent, and ability to repel all kinds of unwelcome insects. These perennials need no special introduction, as they are recognized throughout the United States as a flowering herb. Lavender is relatively easy to grow and withstand both heat and drought conditions.
Lavender does not do well in soggy soil, though, as it doesn't like excess water. If planting in pots on your patio, ensure they are well draining. As one of the best mosquitoes repellent plants, lavender needs to be planted in full sun and requires good air circulation. Planting lavender around the outside of your home will discourage bugs from getting inside.
Adenium (Adenium obesum)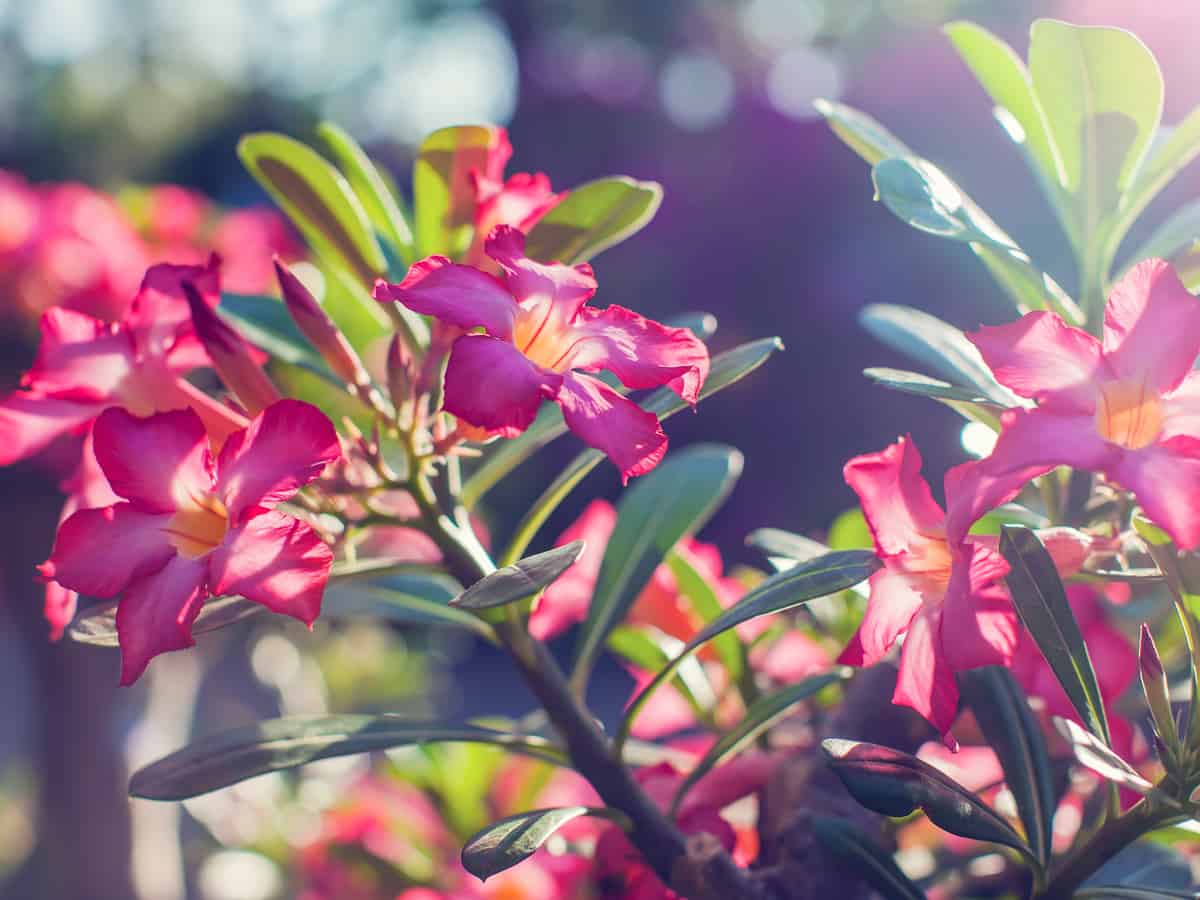 The tropical plant is also known as Desert Rose and is one of the prettiest heat tolerant plants on the list. The plant features an unusual trunk shape and trumpet-shaped flowers that come in a variety of colors, including pink, red, and white flowers.
With full sun and only occasional watering, Adenium not only grows outside but thrives. It can also be grown indoors in colder areas. Plants may grow as tall as six feet and can handle temperatures up to 100°F.
Rock Daisy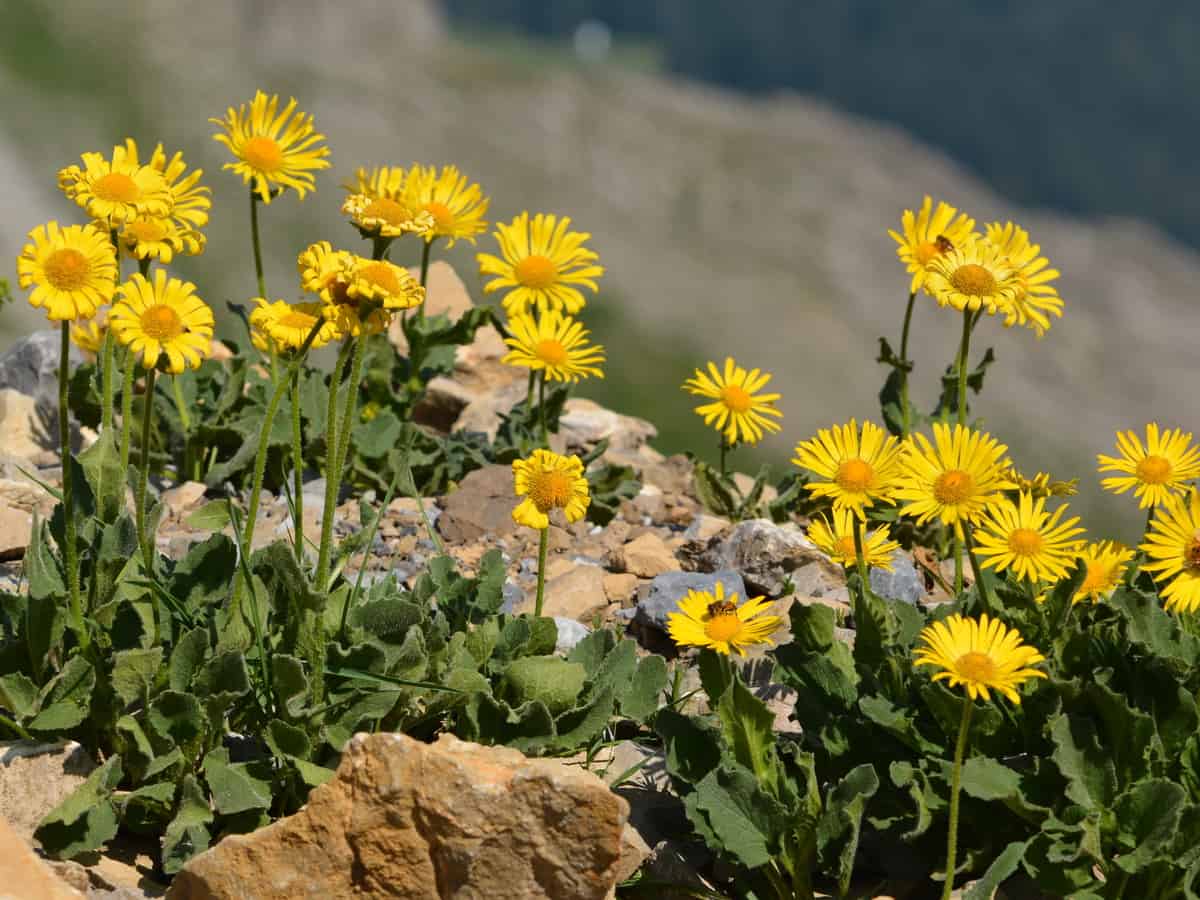 If you need something for your rock garden that does well when neglected and not watered, the Rock Daisy is an excellent choice. Native to deserts in Utah, Nevada, Arizona, and California, the Rock Daisy offers florets of 8 to 12 white flowers with golden disc center.
The annual herb grows up to 20 inches tall on either stems that are a bit on the hairy side. These plants do best in gravely or sandy soil in open areas.
Rose Campion (Lychnis coronaria) – Heat Tolerant Flowers
If you need an easy to grow drought tolerant plant, look at the Rose Campion. Known for its silvery green foliage, the plant only requires occasional watering during prolonged dry periods. While it tolerates alkaline soils, this plant does best in poor and dry soil conditions.
Flower blossoms only last a day and show up sparingly during the first year. The second year is the best for blooms, but the plant is known for reseeding and regenerates itself each year.
Globe Thistle (Echinops ritro)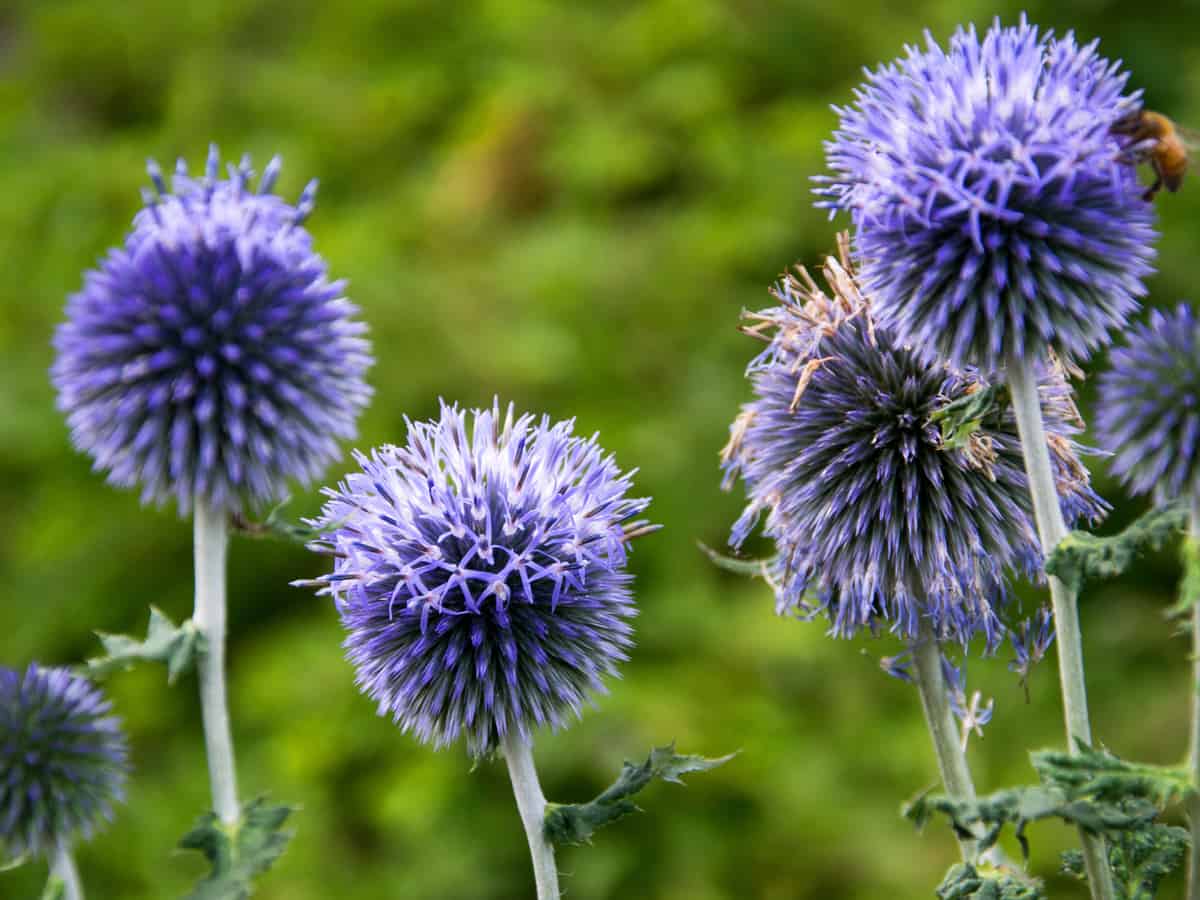 If you are after an easy perennial that is interesting to look at, consider Globe Thistle. The sturdy and attractive flower is round and compact, about the size and shape of a golf ball. Note that the blue flowers look pretty, but are prickly.
The perennial requires full sun to reach heights of up to three feet. Plant it where it will live, as its taproot is long and thick, making it almost impossible to transplant.
Some people prefer not to have thistles in the yard, as it can be invasive if not properly cared for. To get rid of thistle, use a vinegar, salt, and dish soap solution to spray the plants until they wither and die. Remove the remainder of the plant from the roots.
Milkweed (Asclepias)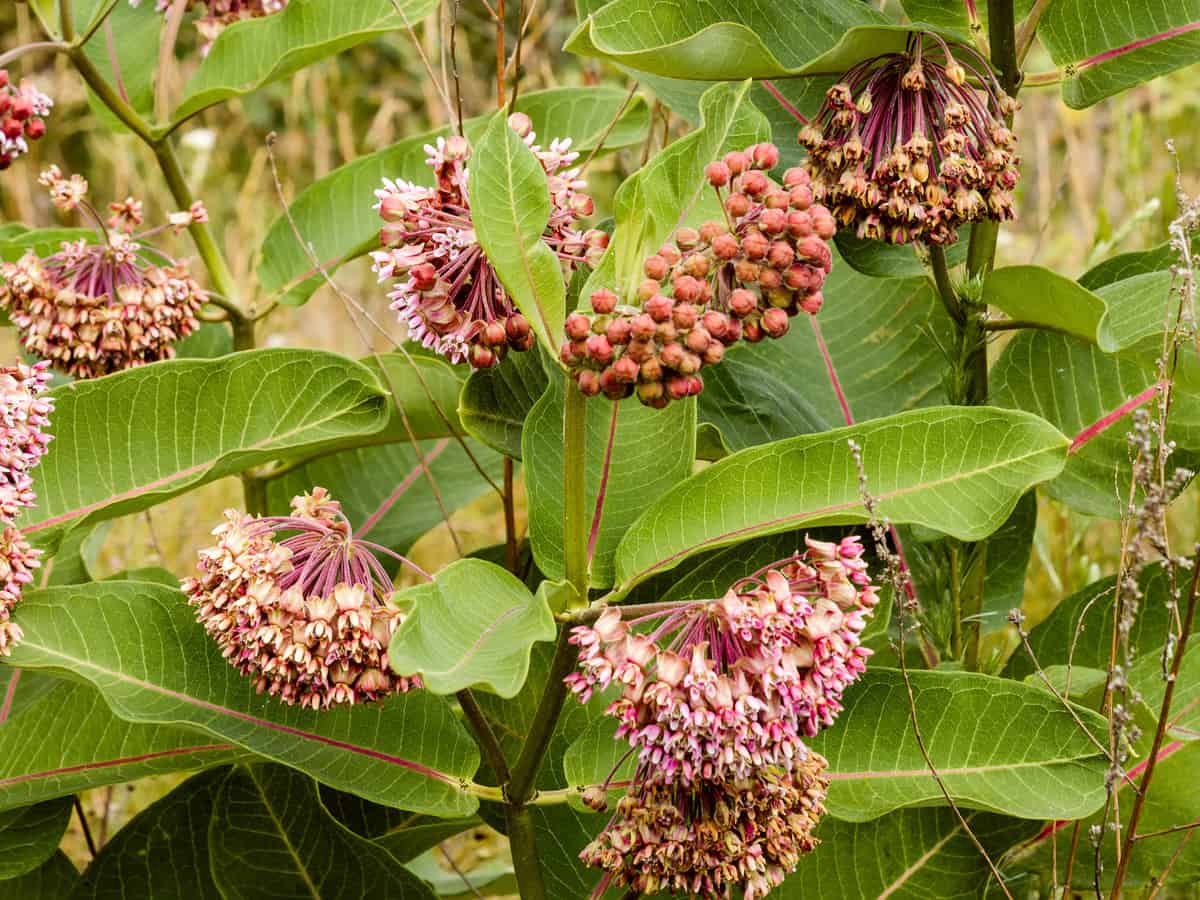 To attract butterflies, invest in the perennial Milkweed, as it's the only food source for Monarch butterfly caterpillars. The orange Butterfly Weed variety is the most drought tolerant and thrives in the driest areas of your garden.
Regardless of preferred soil conditions, all types of Milkweed require about 8 hours of sun a day and do best in average conditions with no special care.
Sometimes, though, pests can be a problem. Get rid of aphids on Milkweed quickly before they destroy the plant. Spray them with a steady stream of water to remove them from the Milkweed and sprinkle diatomaceous earth at the base of each plant to deter them.
Drought Resistant – Spurge (Euphorbia)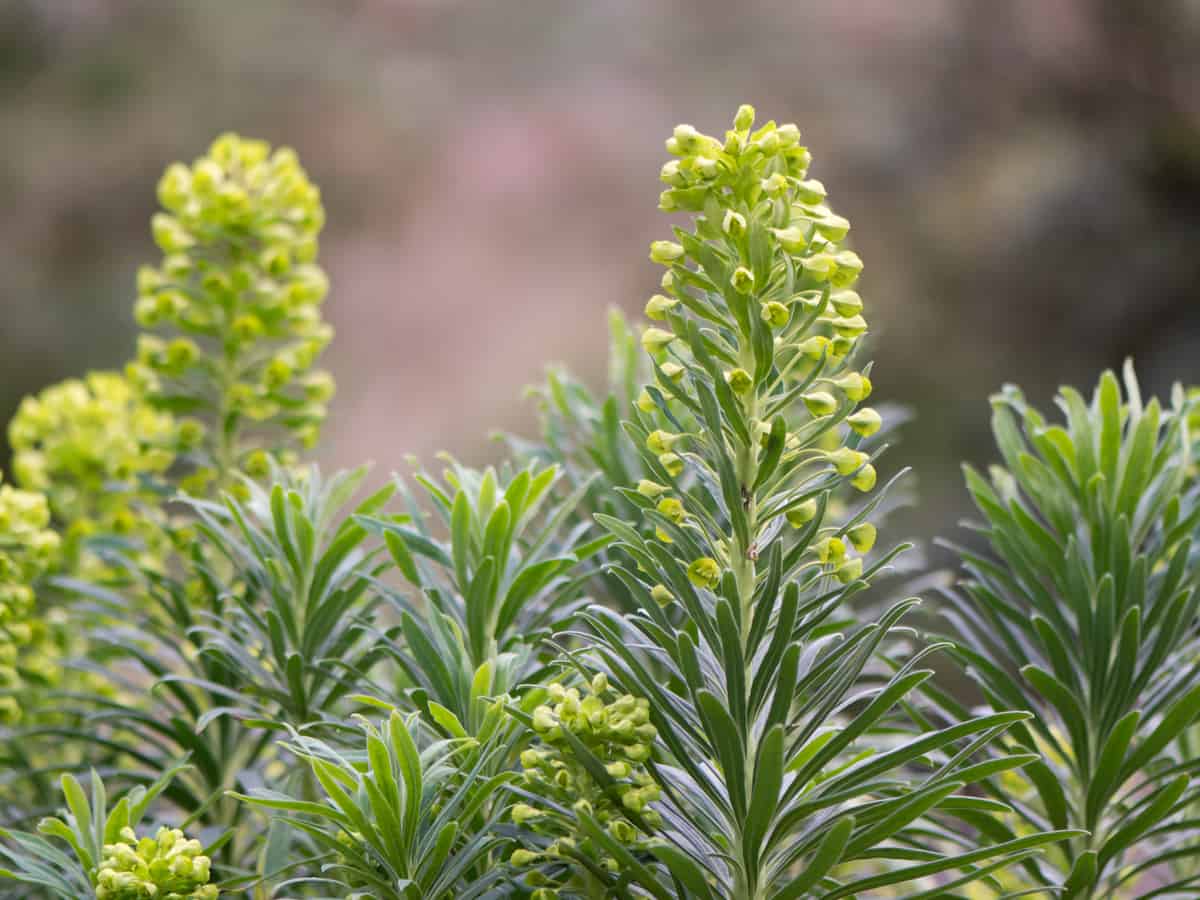 A robust perennial with very few problems, Spurge not only handles the heat well, but it is also a deer and drought resistant shrub. When caring for Spurge, propagate it every three years in the early fall or spring. The low maintenance plant loves the sun, but some varieties will tolerate a little shade.
As a drought tolerant perennial, it needs well-draining average or sandy soil. The milky sap of these perennials is an irritant, so wear gloves and wash off any sap that comes into contact with your skin.
There are dozens of different types of Spurge plants, from cactus-like species to the Poinsettia. The hardest part to growing this perennial is choosing the variety.
Red Valerian (Centranthus ruber)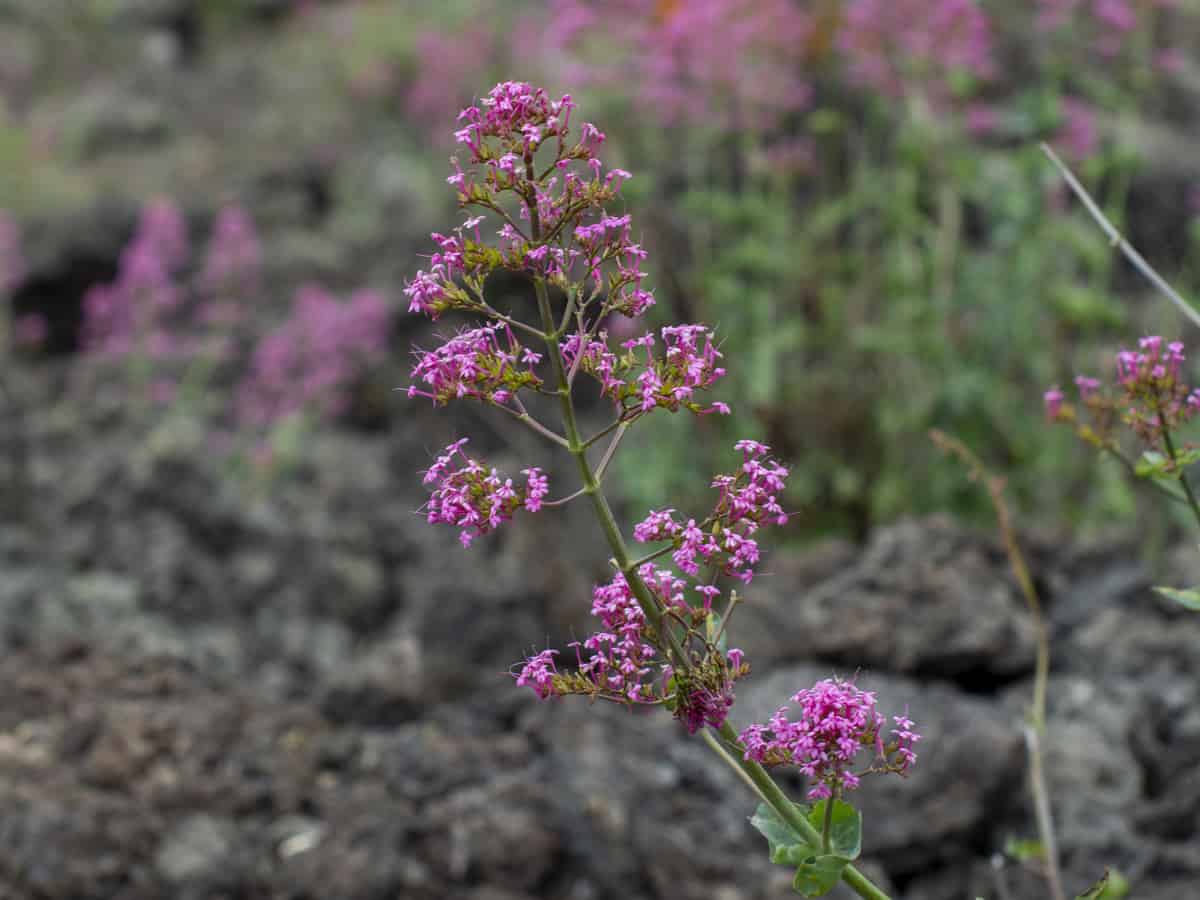 Round clusters of fragrant red, white, or pink flowers atop blue-green foliage allow this drought resistant plant to stand out in a variety of landscapes. With one of the most extended blooming times, the plant is easy to grow and makes an excellent choice for garden borders.
Requiring full sun, the perennial is drought tolerant but doesn't do well in hot and humid environments. The plant is not known for pests or diseases and does best in well-draining or sandy soils.
Yarrow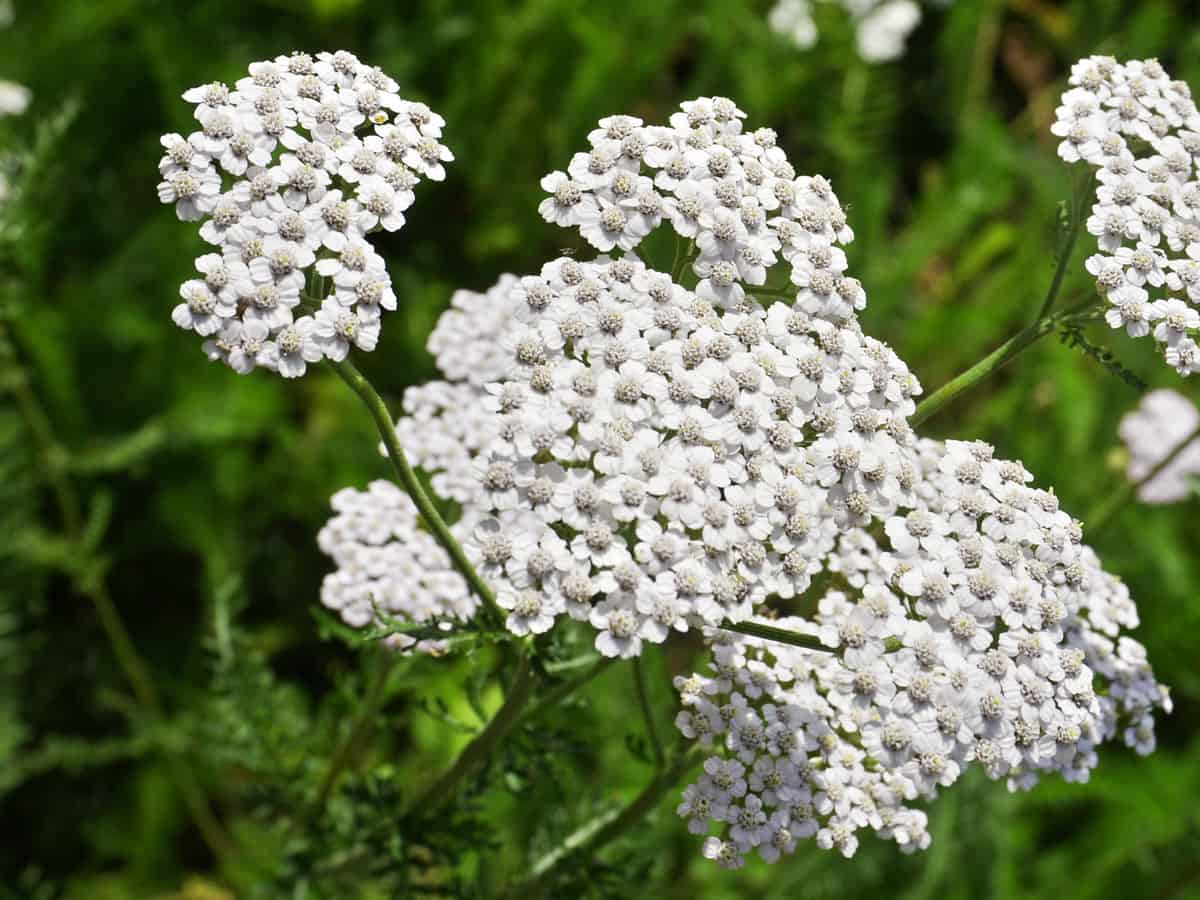 A pest and drought resistant perennial, Yarrow offers a variety of flower heads made up of several tiny flowers that are packed tightly together. Plant the Yarrow in the springtime, in well-draining soil that is average to poor.
Yarrow doesn't do well in wet soil; it requires planting in dry and hot climates. Plants only need watering in the summer when there is less than an inch of rain. Divide plant every three to five years and remove any dead stems from the clump.
Drought and Heat Tolerant – Mexican Heather (Cuphea hyssopifolia)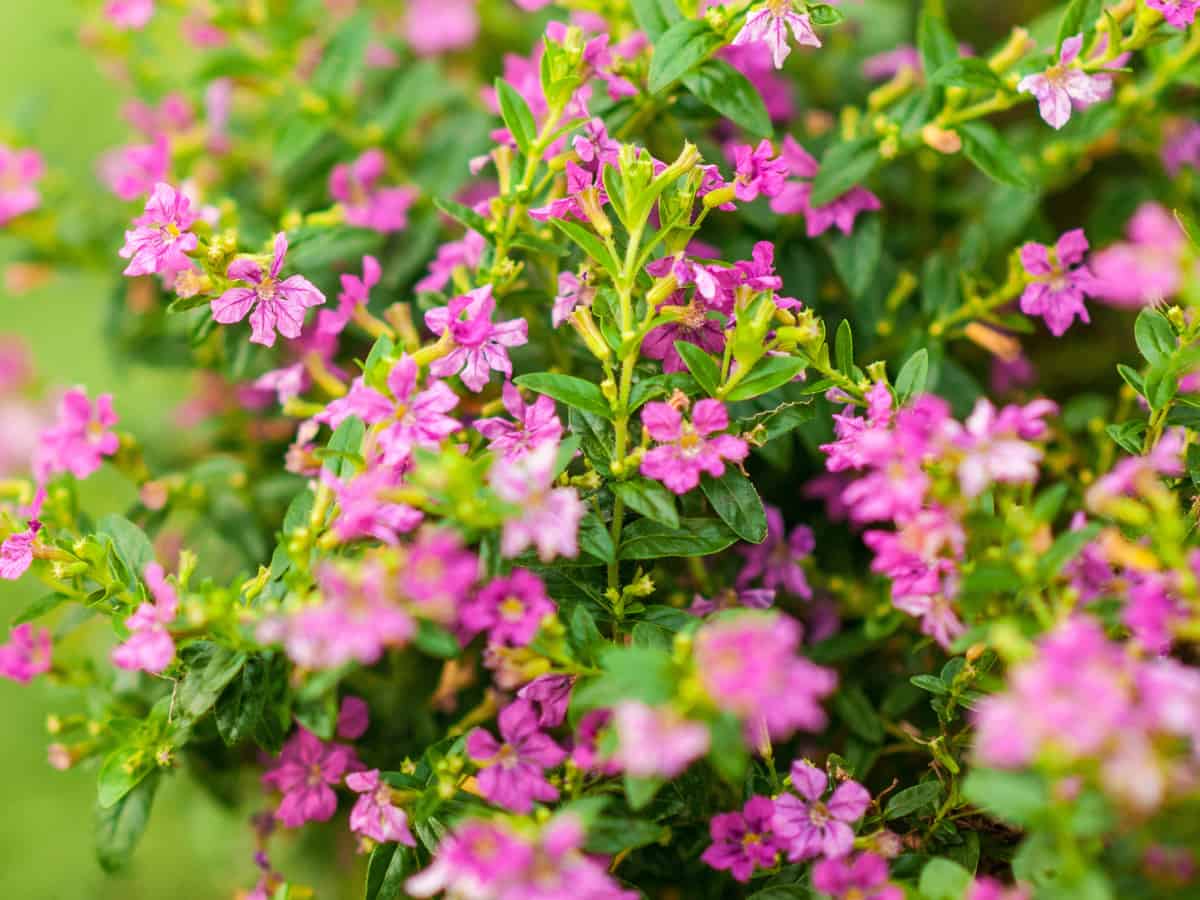 Sometimes referred to as False Heather, this drought resistant plant is an excellent flowering ground cover. These plants grow best in zones 9 to 11, but in colder climates work as an annual rather than a perennial.
This robust plant loves full sun and does best in extreme heat. While they do well in a variety of soil conditions, all soils need to be well draining. Mexican Heather only needs watering once a week. Always allow the soil to dry before watering again.
Rock Cress (Arabis caucasica)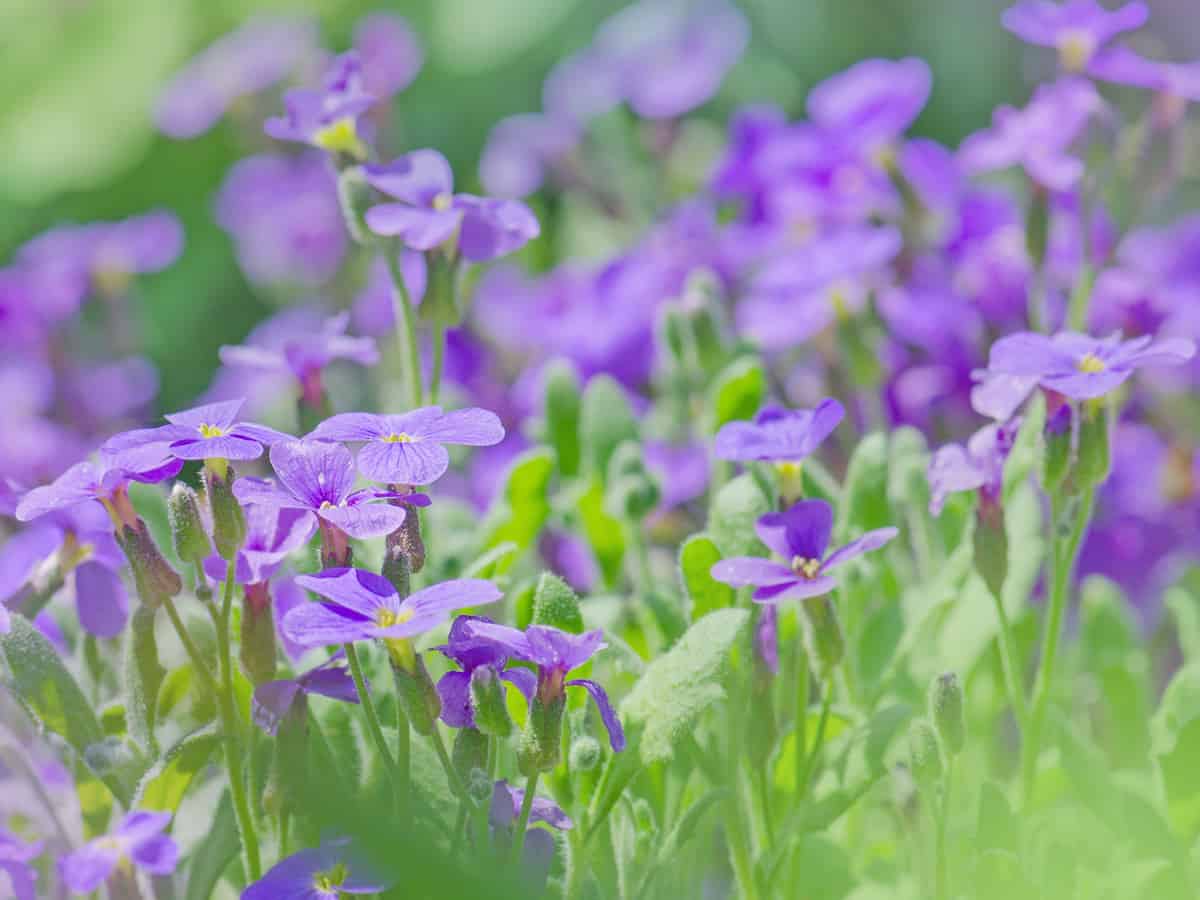 Native to southern Europe and the Mediterranean, Rock Cress is an alpine perennial that produces fragrant blooms during the spring. You can find it in a variety of colors, including mauve, pink, red, lavender, and white.
They are an excellent choice for slopes and hills where it is hard to grow other plants and grasses. These perennials require full sun and prefer to fair to poor soils that are slightly alkaline. Water Rock Cress only during the driest part of the summer.
Blue Fescue (Festuca glauca)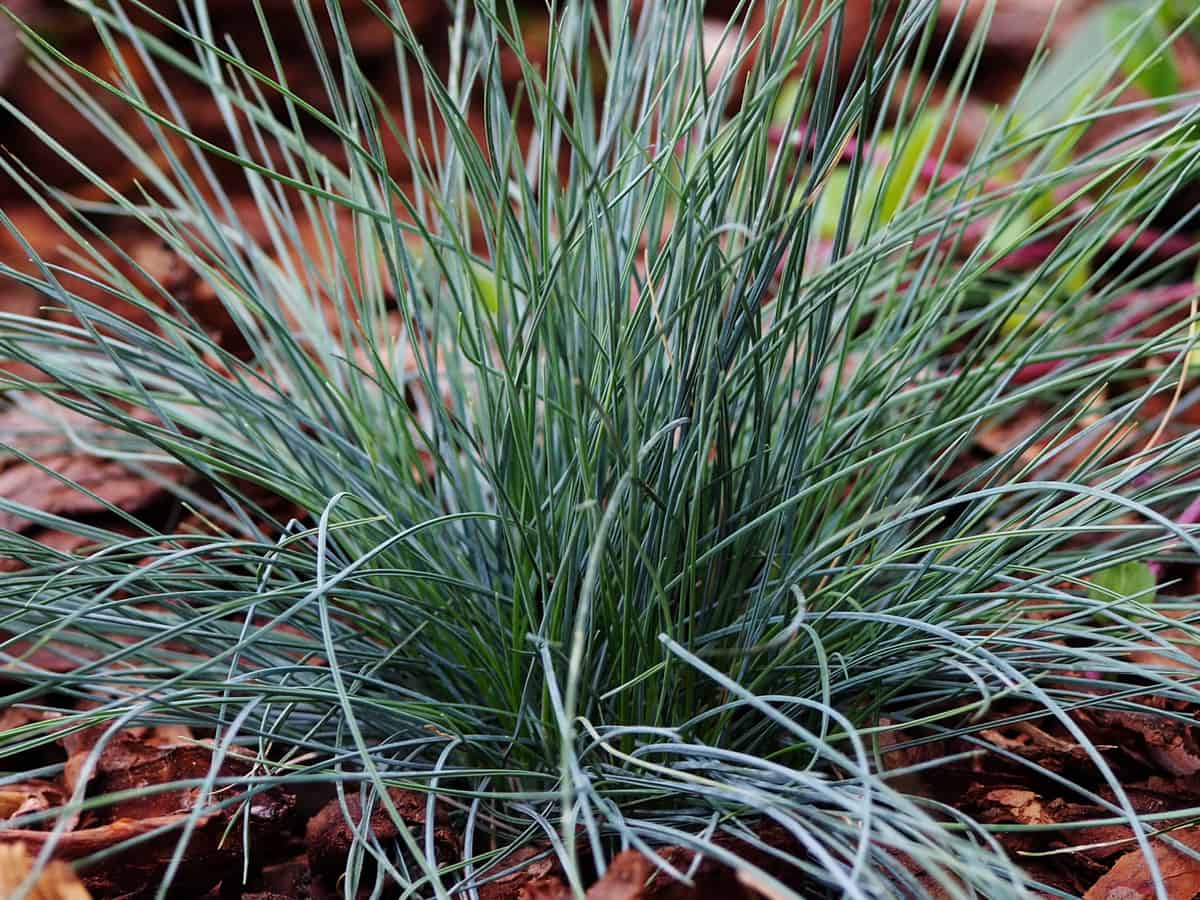 Identify these ornamental grasses through their wiry bluish blades. These desert grasses are an ideal choice for low maintenance gardens, as they require minimal care and tolerate a variety of soil and weather conditions.
As an evergreen, they do not lose their color when dormant but will drop older blades to replace with new blue leaves in the fall.
Older, dead blades of Blue Fescue need combing out. Not very tolerant of extreme heat, the plant does well in zones 4 to 9 and only requires occasional watering in the summer.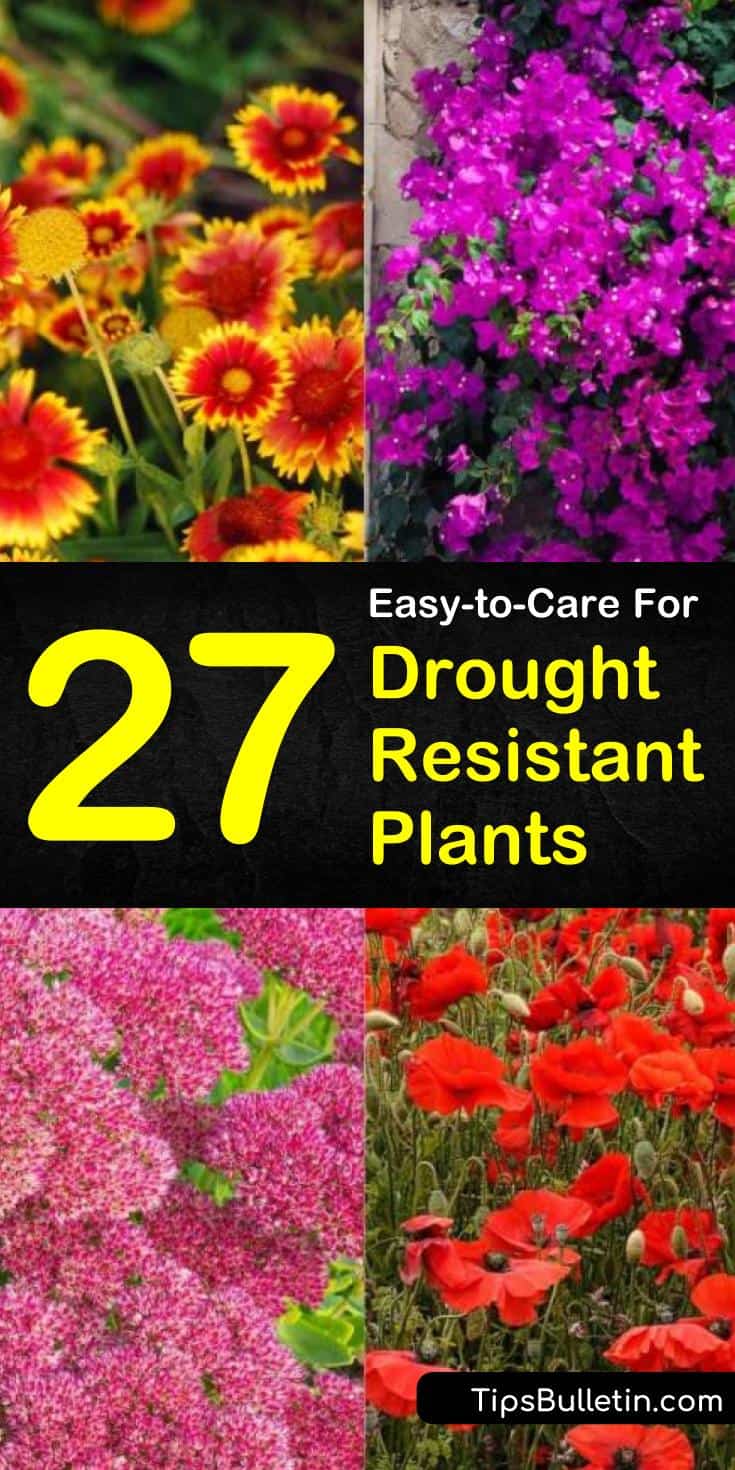 Thank you for learning about our drought resistant plants that require very little maintenance. If you found our ideas for easy to care for drought resistant flowers helpful, please take a minute to share these drought tolerant perennials on Facebook and Pinterest.