There are a lot of easy flowers to grow that even the most inexperienced beginners can plant. It doesn't matter what your level of gardening experience is. Flowers can brighten anyone's day, but not everyone has the green thumb required to keep all plants thriving. Whether you want to add a bit of color to your flower beds or want your yard to smell summer fresh, we can find the right plants for you.
In this article, we're listing the best low-maintenance flowers that all beginners can grow. If you've always wanted to grow flowers but never knew how to start, then we're here to help. We'll let you know which flowers are best for your environment and tell you how to plant them at your own home.
We'll also cover what you need to do to keep them healthy and lovelier than ever. Once you've made it through this list of gardening tips, you'll be well on your way to developing a green thumb of your own!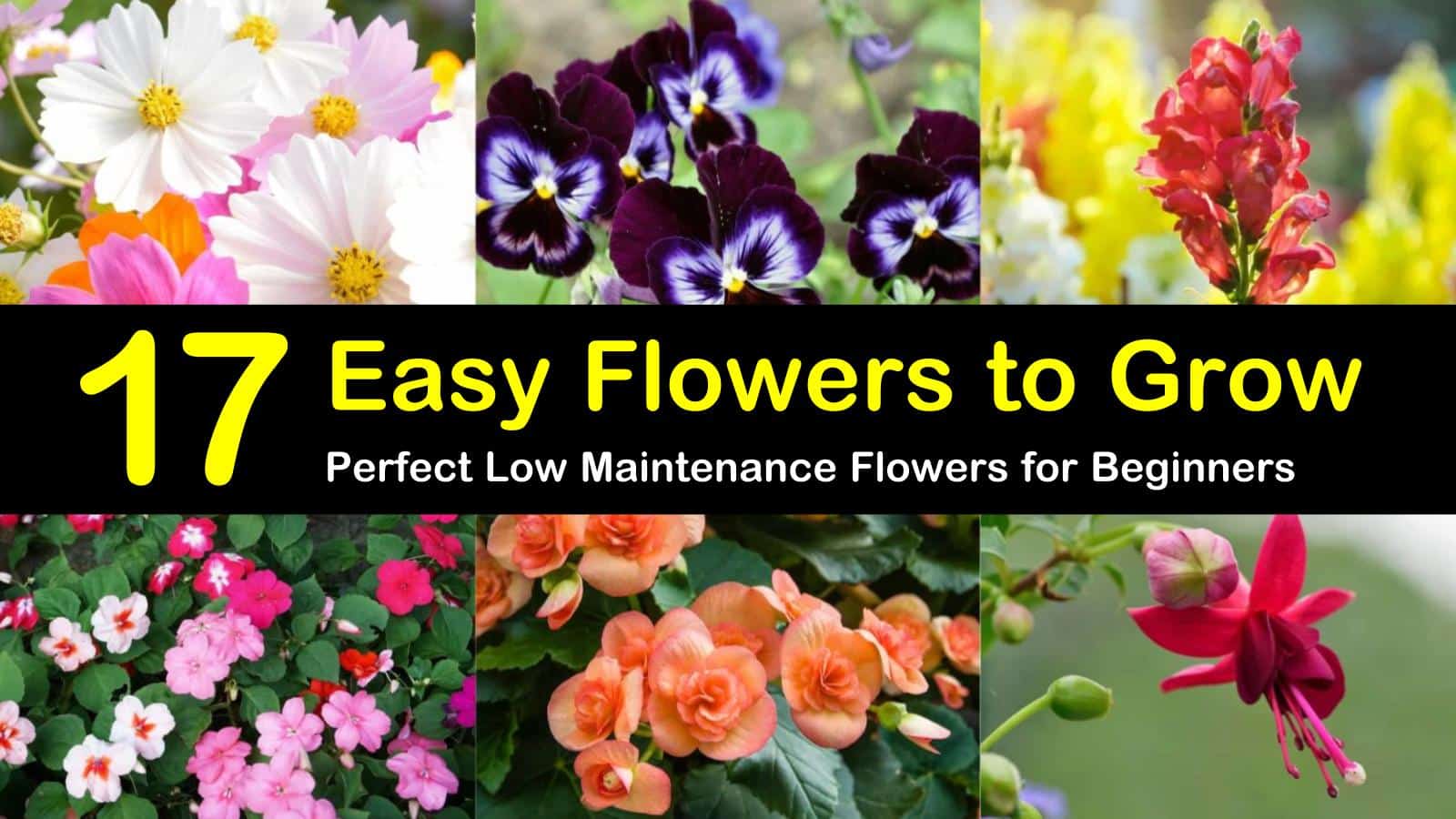 Grow these Easy Flowers at Home
The first thing to know about planting flowers as a beginner is that you don't have to start from seeds. You can grow them from leaf cuttings (which you can snip from a friend's flower garden), or you can purchase plug plants from your local garden center.
Plug plants are seedlings that have already been started for you by a greenhouse. They are easy to transfer into your garden. If you go this route, you can be confident that your flowers have a healthy root system, which makes them that much harder for you to kill.
Tips for Growing Low Maintenance Flowers
For a truly low maintenance flower bed, you need to grow flowering bushes or flowers that require little watering, weeding, and pruning. One of the essential steps in achieving this is in the preparation. Before planting your flowers, you need to put down a thick layer of mulch, which could be bark, shredded leaves, or a store-bought mix.
If mulch seems like too much work, you can also put down landscaping fabric, which will help keep weeds away. Mulch and landscaping fabric both go underneath the soil in your flower bed.
Another important factor in approaching flower gardening for beginners is in choosing small plants that don't require pruning.
Other flower characteristics to look for when selecting easy flowers to grow is if they are disease resistant and tolerant of heat and cold. You should also look for flowers that don't require staking, and won't self-sow and take over your garden.
If you have a problem with neighborhood cats invading your yard, look for flowers that keep cats away. There are several varieties that they don't like.
How to Find the Easiest Plants to Grow
When it comes to choosing flowers for your garden bed, purchase bedding plants. Bedding plants can refer to several herbaceous plants, including annuals, biennials, perennials, and bulbs.
Annual flowers are those that go through an entire life cycle in one season. Though not impossible for new gardeners, they are not the easiest flowers to take care of because they require a lot of nutrients and deadheading (cutting off fading or dead flowers) during the growing period.
You can buy plants at your local nursery or home improvement store or you can grow many flowers from seeds. For some, even taking a cutting from a friend's plant can produce an excellent flowering plant with little effort and no expense.
As a beginner, choose bulbs or blooming perennial flowers to start. Bulbs are specialized perennials that you only need to divide and manage every five years. Perennial flowers live for multiple seasons and continue to produce seeds year after year, saving time and money.
Sweet Peas (Lathyrus odoratus)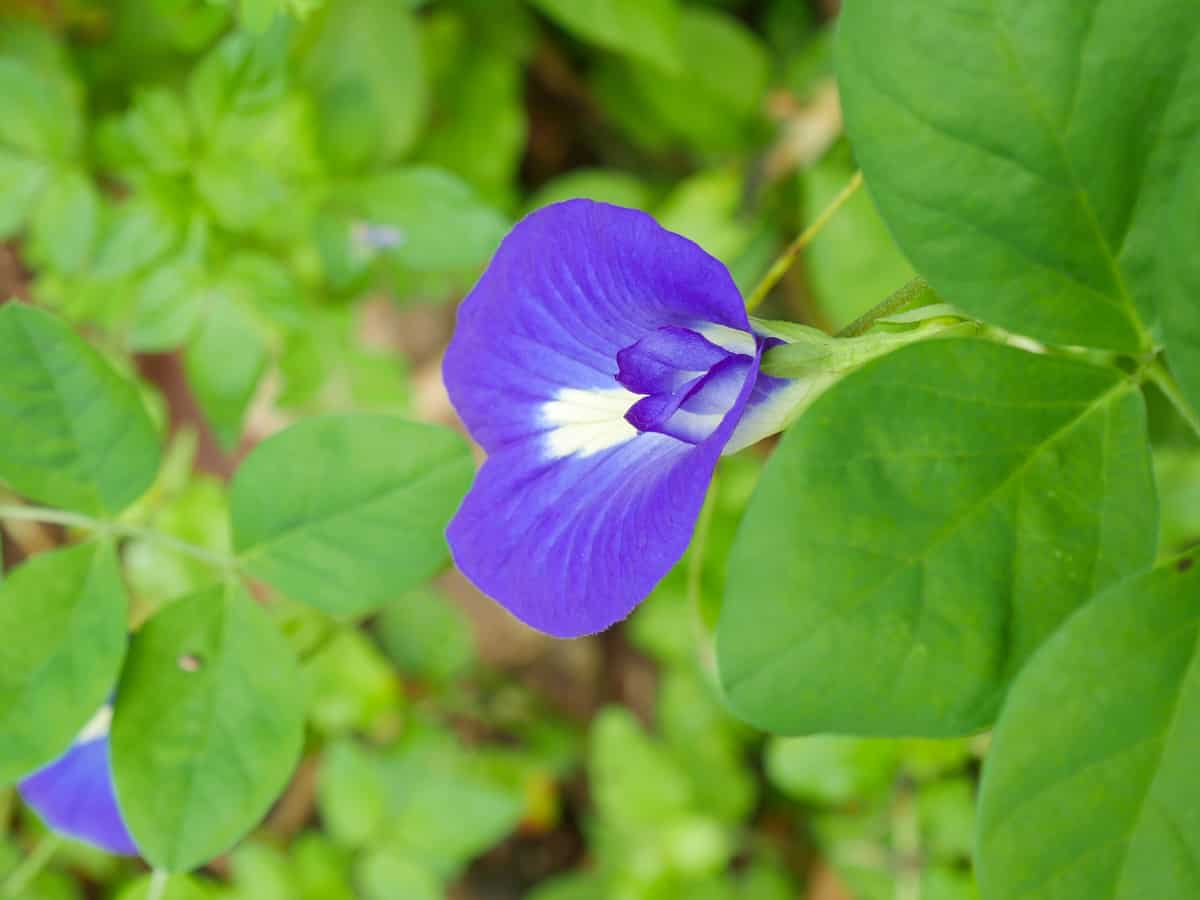 Sweet Peas are beautiful flowers that come in a variety of colors, including blue, pink, purple, red, and white. These flowers bloom from spring through to early summer in hot climates and through to fall in cooler ones. They give off a strong scent, and though the seeds resemble sweet pea vegetables, they are toxic to eat, so keep cats away.
These flowers do best if you keep them moist, watering them at the base. They prefer well-drained soil and full sun, and they may need a fence or trellis to climb as they grow. They typically reach a height of 3 to 8 feet when fully grown.
Morning Glories (Convolvulaceae)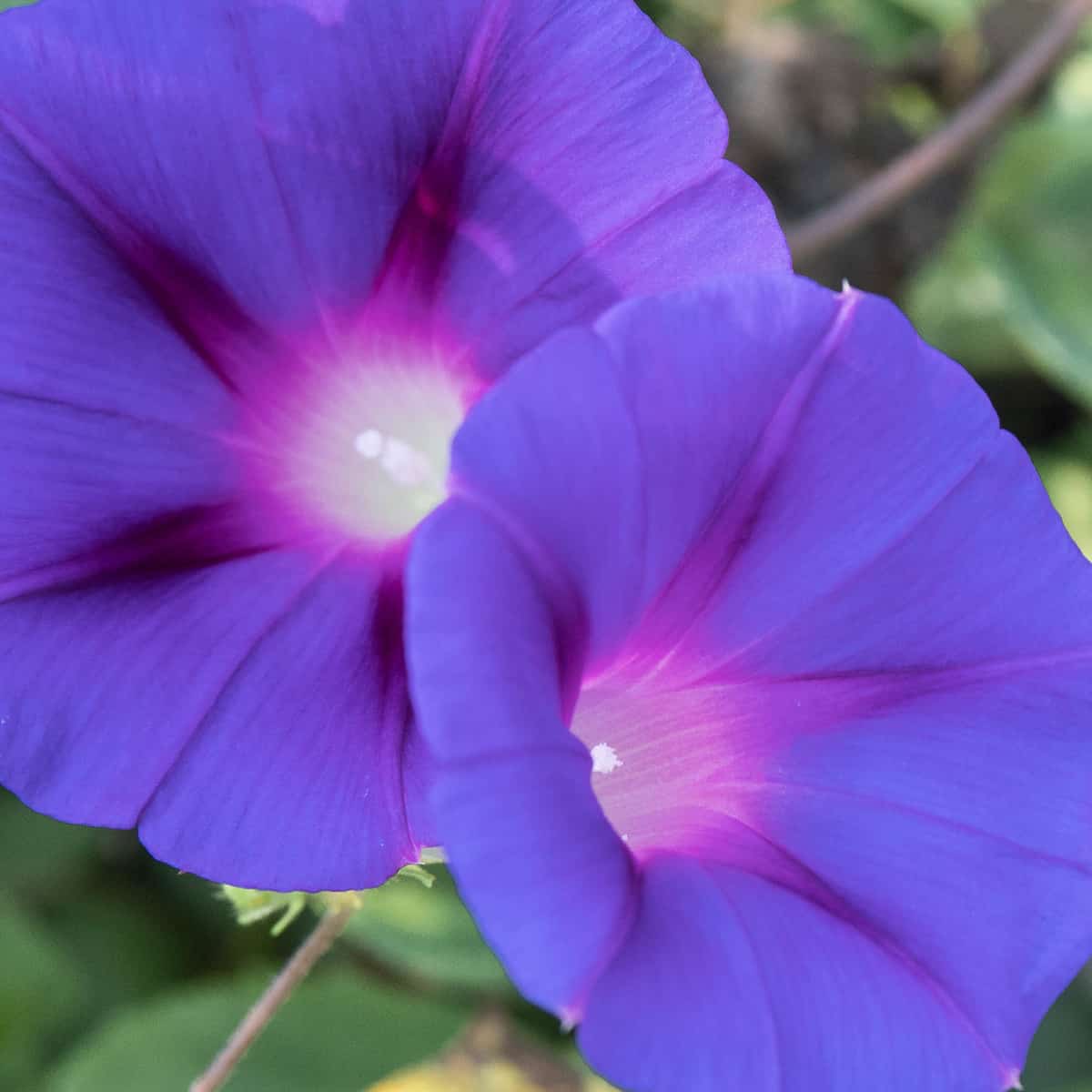 There are over 1,000 species of morning glories, and all of them are beautiful. Some varieties are grown as annuals, while others are perennials. They are climbers and are very fast-growing, with their blooms opening in the morning time.
The leaves of these lovely flowers are heart-shaped and grow to about 4 to 5 inches long. The plants produce lush green foliage, making them one of our favorite flowering ground cover plants.
Hardy Geranium (Cranesbill) – A Robust Low Maintenance Flower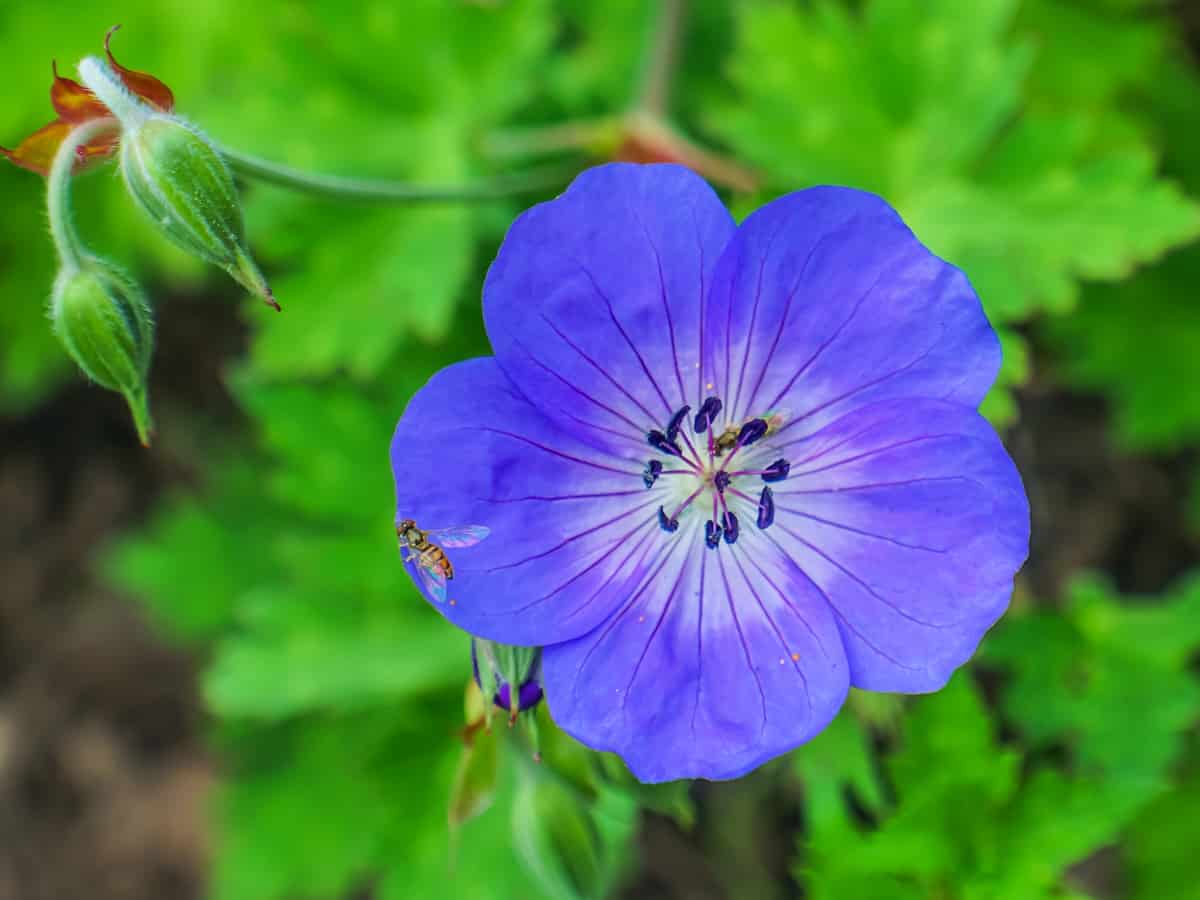 The Hardy Geranium, or Cranesbill, is one of the best perennial flowers and one of the easiest to grow. They require moist, well-drained, fertile soil and will bloom over a long period, starting in spring through late fall in some areas.
These flowers thrive in temperate climates that have cool summers and even cooler summer nights. As the name suggests, they are a robust plant and are suitable for the United States Department of Agriculture (USDA) hardiness zone 5.
California Poppy (Eschscholzia californica)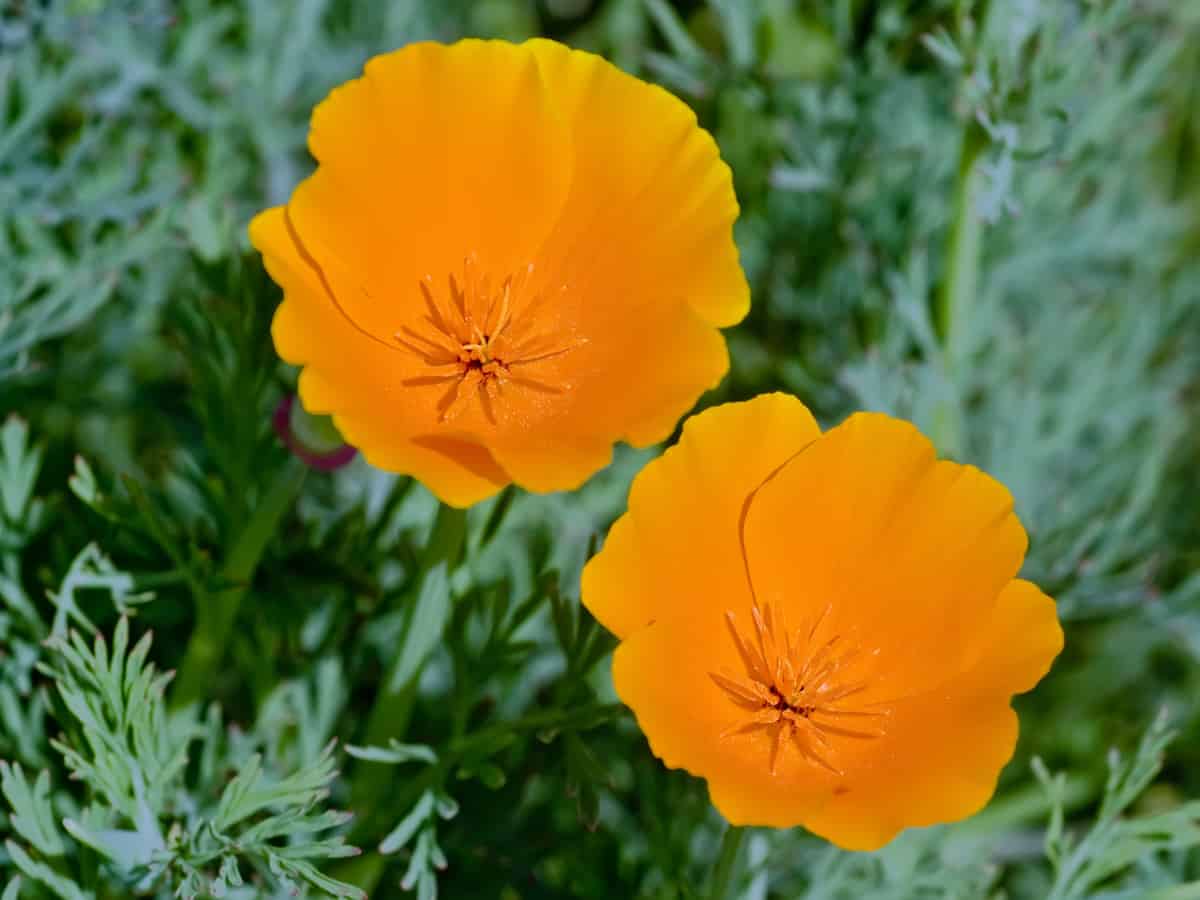 As the state flower of California, the golden blooms of the California Poppy brighten everyone's day. The California Poppy is low maintenance and grows as an annual in cool climates or as short-lived but beautiful perennial flowers in zones 8 through 10.
They bloom from early summer to mid-fall or fall through winter in areas with mild temperatures. Poppies are full sun flowers, prefer poor to average to poor soil, and are heat and drought tolerant, making them ideal for many planting situations.
They are also pest and disease free and are deer and rabbit resistant. However, poppies do attract pollinators like bees, butterflies, and hummingbirds to your yard. Add these bright flowers to your yard for brilliant color.
Love-in-a-Mist (Nigella damascena)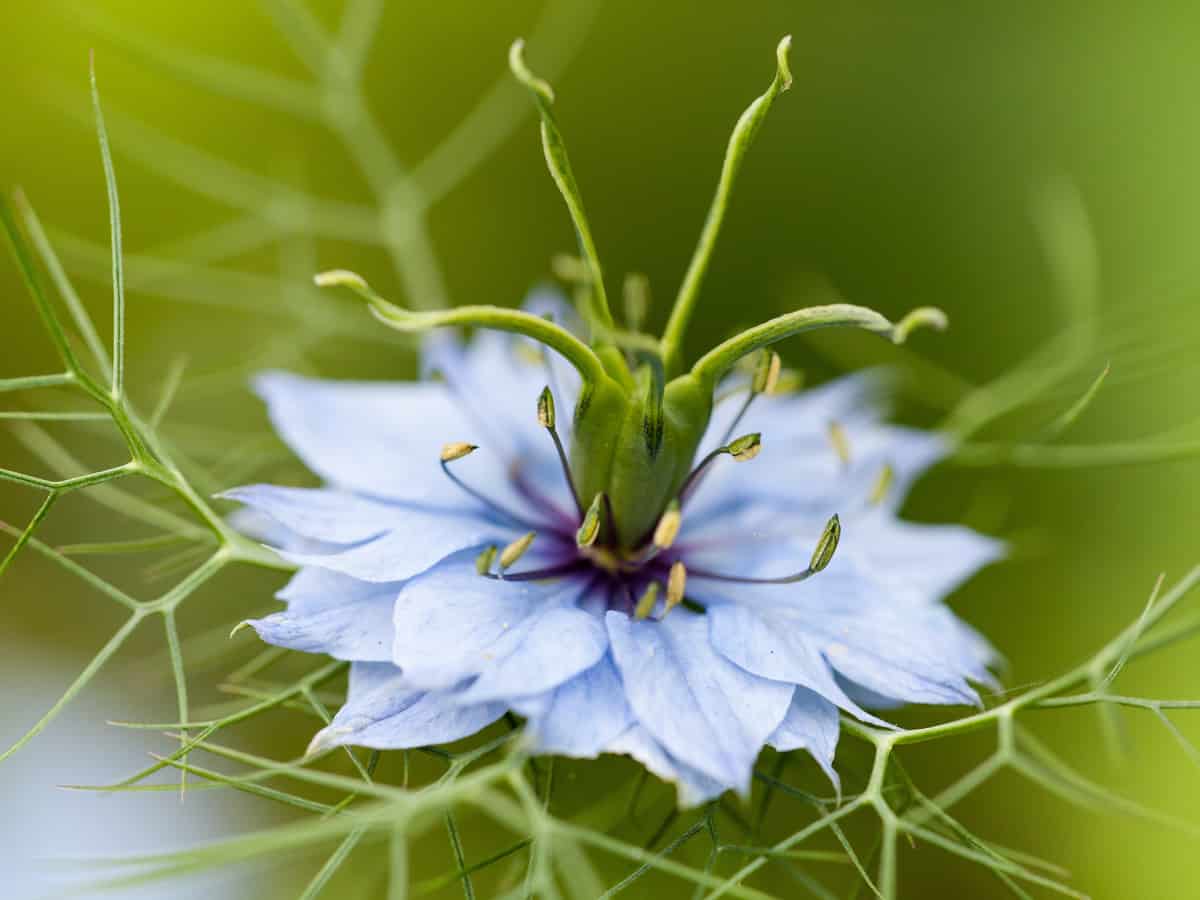 With its bold blue flowers, Love-in-a-Mist is a stunning addition to flower beds or cottage gardens. They grow 8 to 20 inches tall and 3 to 6 inches wide and prefer full sun or partial shade locations.
These easy to grow flowering plants do best in well-drained soil, blooming in late spring to fall to provide long-lasting enjoyment.
Love-in-a-Mist is a very hardy flower that can grow in many areas, from hardiness zones 2 through 11. Nigella damascena do very well as cut flowers, so you can add them into any bouquet or bring them inside to put in a vase.
Sunflower (Helianthus) – A Classic Easy Flower to Grow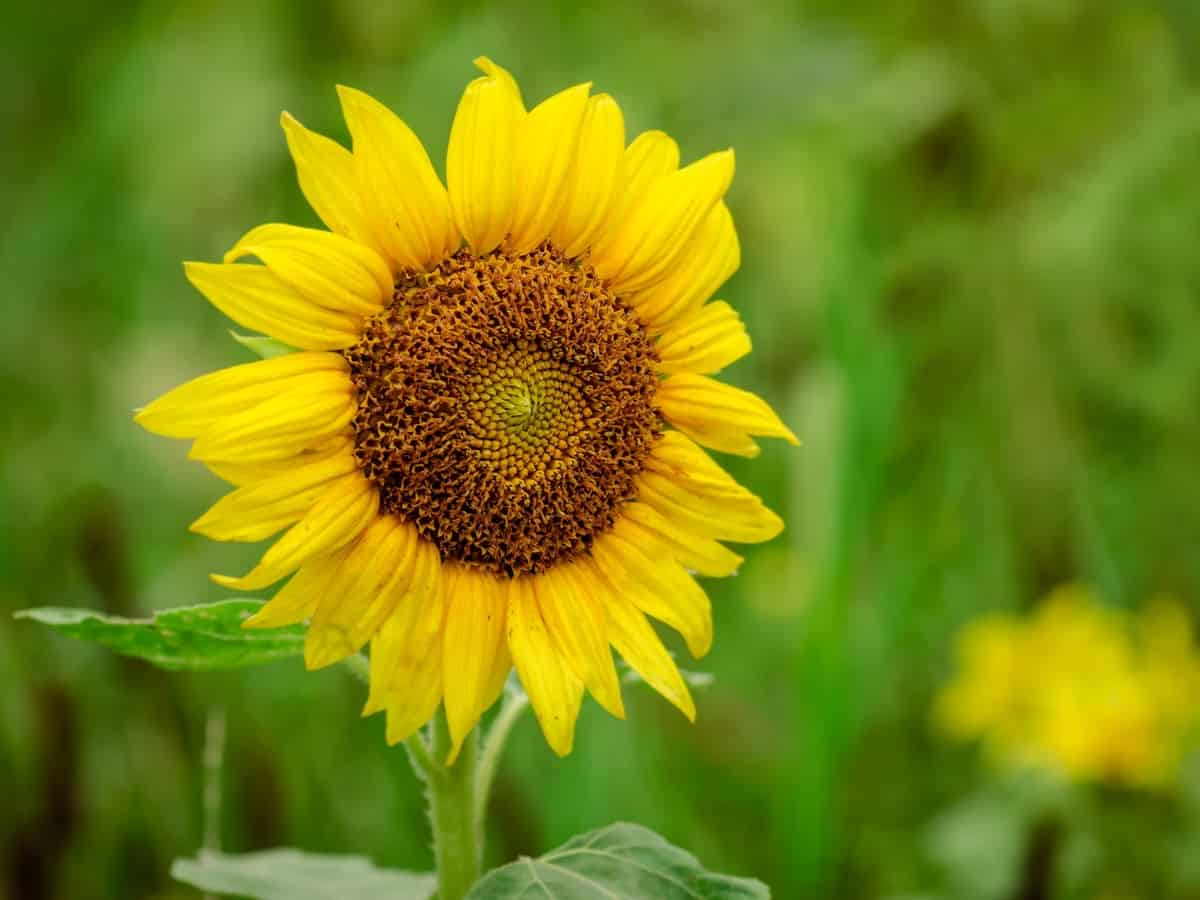 With their towering height, sunflowers make a lovely addition to any garden. They come in many different sizes, ranging anywhere from 3 feet to 16 feet when fully grown. They bloom in the summer, and most varieties are drought-tolerant and do well in the heat.
Sunflowers thrive in full sun and can tolerate most soil types, excluding water-logged soil. They are also great for nature, as they attract bees, birds, and butterflies.
One thing that makes sunflowers a little more high maintenance than others on this list is that they may need support to prevent breakage as they grow. Tying a bit of string around the stalk and a nearby fence or a stake will suffice.
Granny's Bonnet (Aquilegia)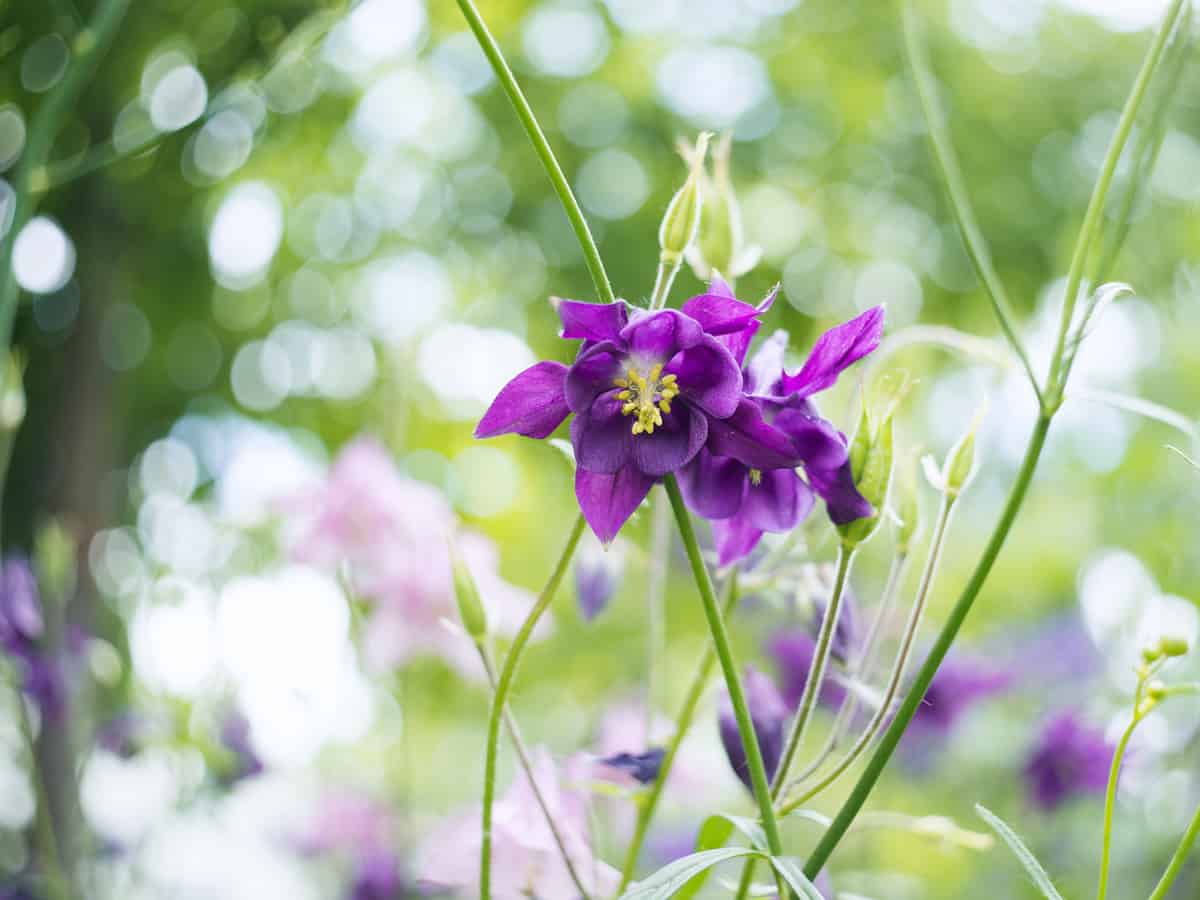 Granny's Bonnet is a perennial wildflower that produces drooping, bell-shaped blooms of many colors. Also called the Columbine, it prefers partial shade and can survive in just about any soil type, even dry soil!
When mature, it reaches 15 to 20 inches high and 12 to 18 inches wide. Blooming in late spring through early summer, it has different varieties that produce either blue, orange, pink, purple, red, white, or yellow flowers. Granny's Bonnet attracts bees and hummingbirds and is popular with gardeners as they require little care.
Nasturtiums (Tropaeolum)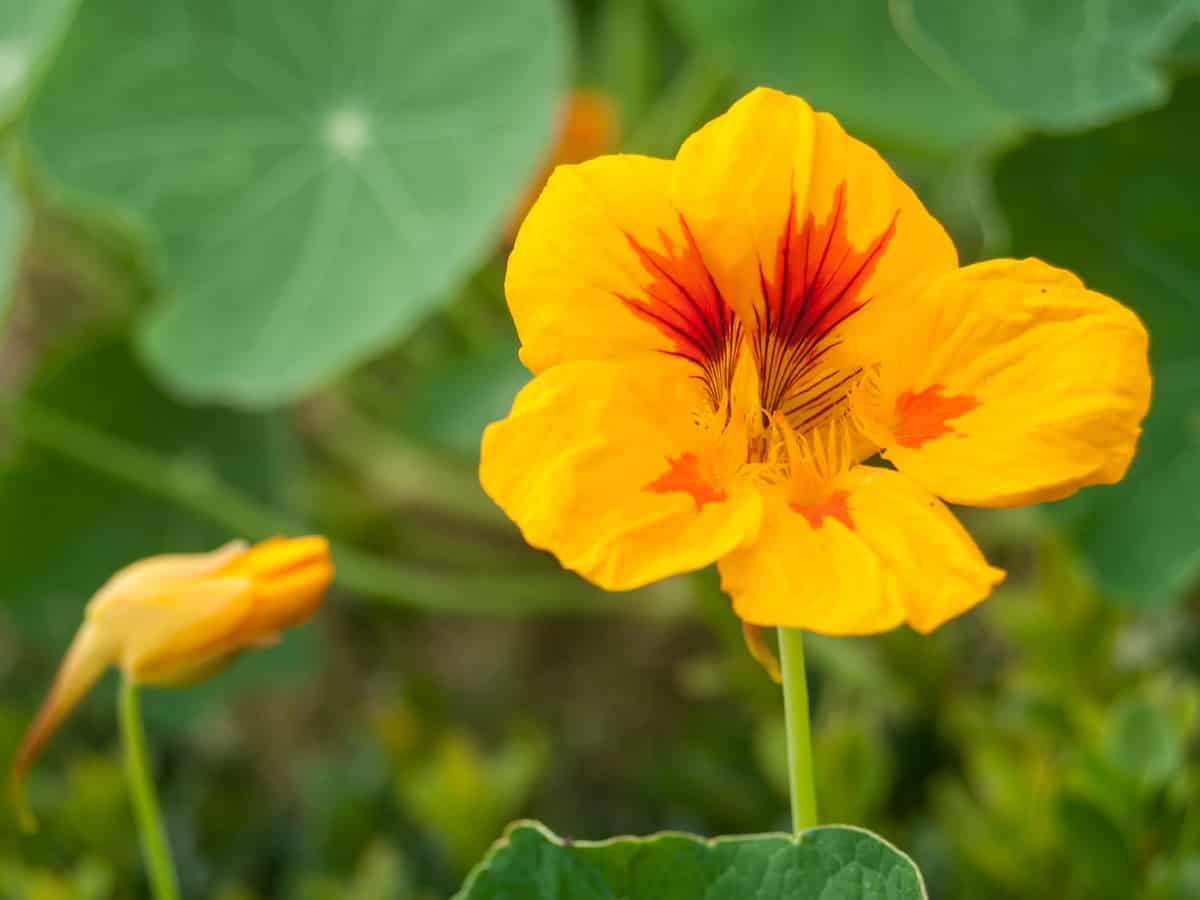 These bright, bold flowers bloom from early summer until the first frost, giving you plenty of time to enjoy the vibrant colors. The fragrant flowers of the Nasturtium look great in beds, borders, edgings, ground covers, rock gardens, or in pots. They are easy to grow and reach up to between 1 to 10 feet when mature.
They grow best in full sun and average, well-drained, slightly acidic soils. They can also handle light shade in hot summer areas, though cool summer regions are best. As Nasturtium self-seeds, it doesn't need any extra fertilizer.
Common Marigold (Calendula officinalis) – A Bright Growing Flower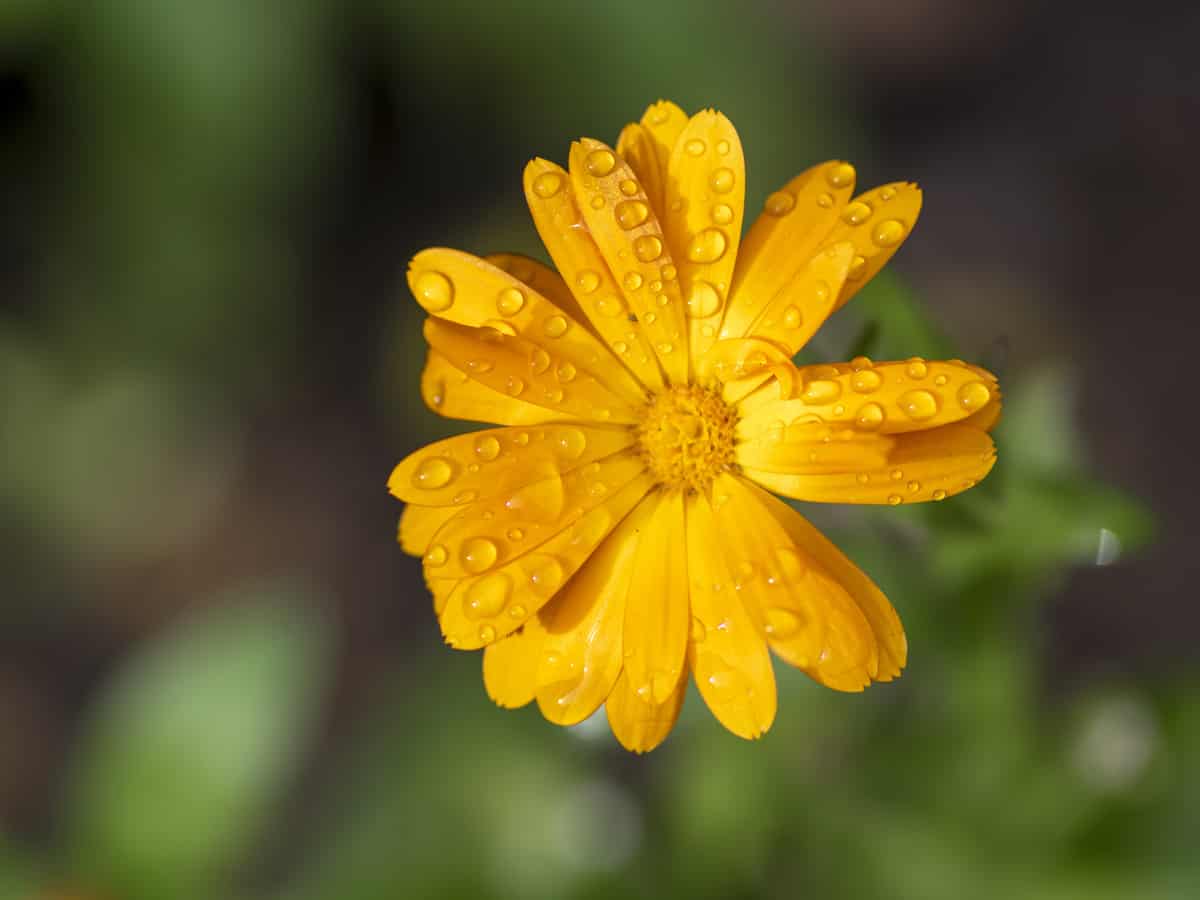 Common Marigold is an easy-care herbaceous perennial flower, though it often grows as an annual. It is a smaller plant that only grows up to 1 or 2 feet with a similar spread. Marigolds do best in full sun to part shade and prefer average, well-drained soil. It blooms from early spring to early fall and continues to re-bloom.
As if the bright gold colors aren't enough of a benefit, this plant also has edible flowers. The Common Marigold grows in hardiness zones 9 to 11 as a perennial but can thrive as an annual flower in zones 2 through 11.
Fuchsias (Fuchsia)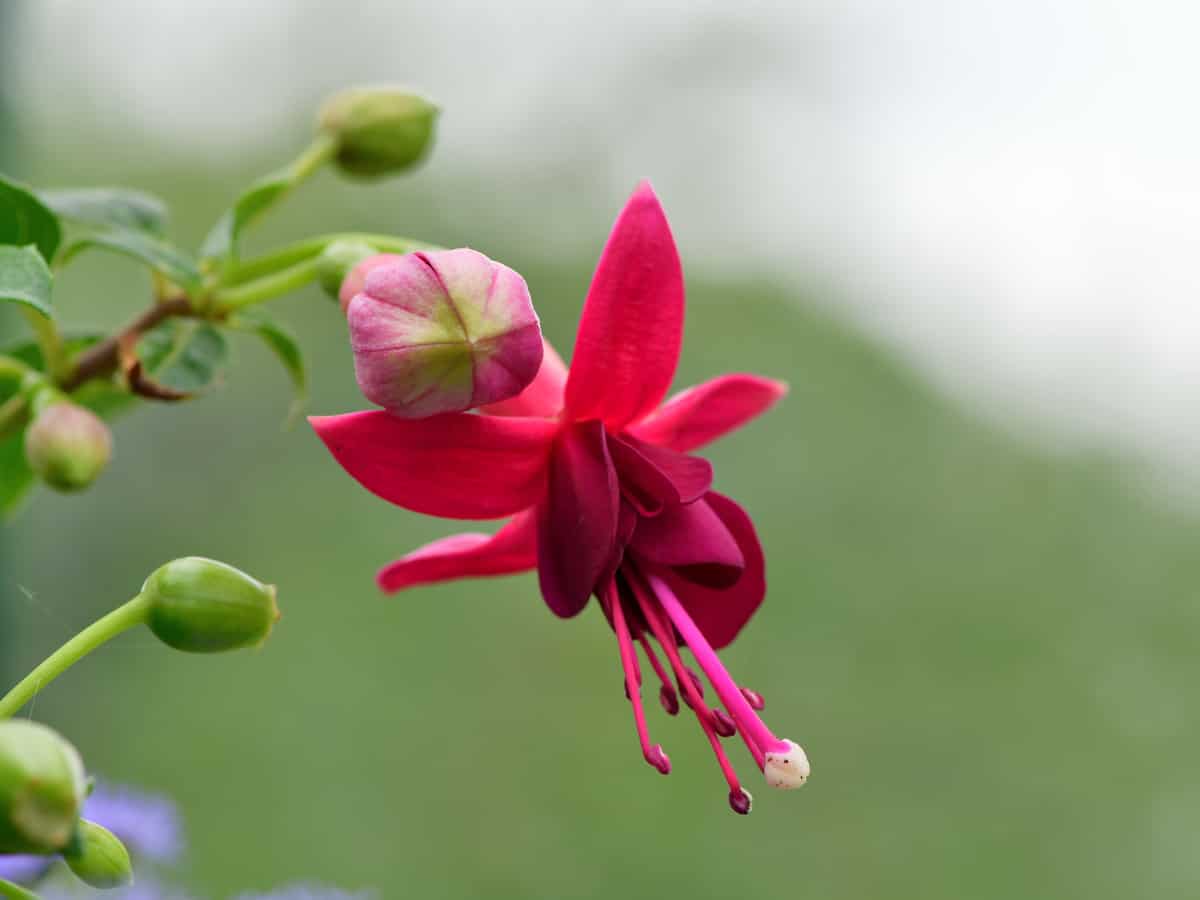 Fuchsias are a flower that stands out. Their two-toned flowers and dangling clusters make them perfect for hanging pots or containers. They do best if you find a semi-sunny spot for them, and they require more water in a sweltering summer.
If you want to keep fuchsias growing all year long, you can! Bring them indoors during the winter and wait until after the last frost to return them outside. You can give them some extra fertilizer to help them grow but cut back in late summer.
Pansies (Viola tricolor)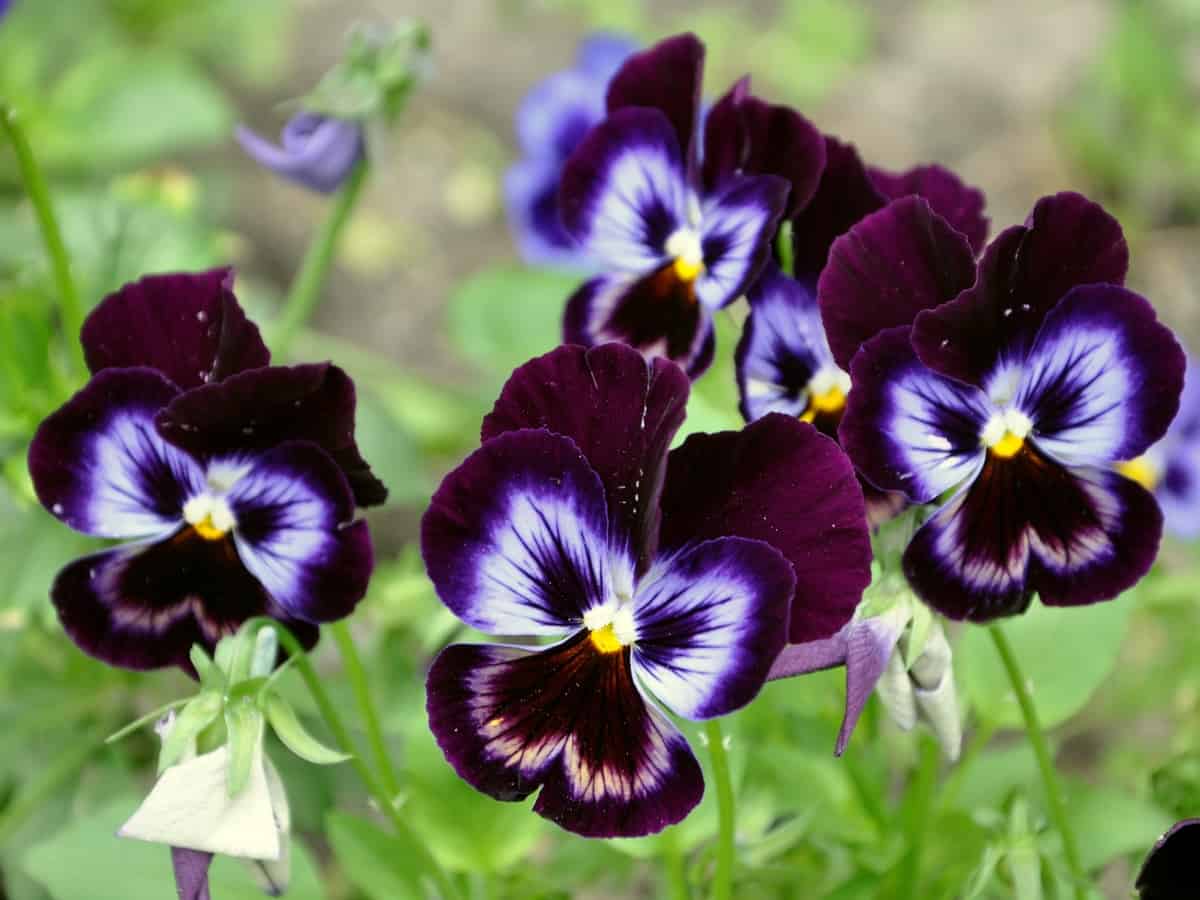 Pansies are a full sun to partial shade flowering plant that grows 4 inches tall and spreads to 8 to 12 inches in width. You can find white, yellow, purple, and blue flowering pansies that thrive in hardiness zones 7 and above.
They are one of the best flowers for cool weather and bloom from spring through early summer. Many of the blooms have are distinctly bicolor, bringing a splash of brightness to the garden. The flowers are also edible.
Zinnia (Zinnia) – An Easy Flower for Warm Climates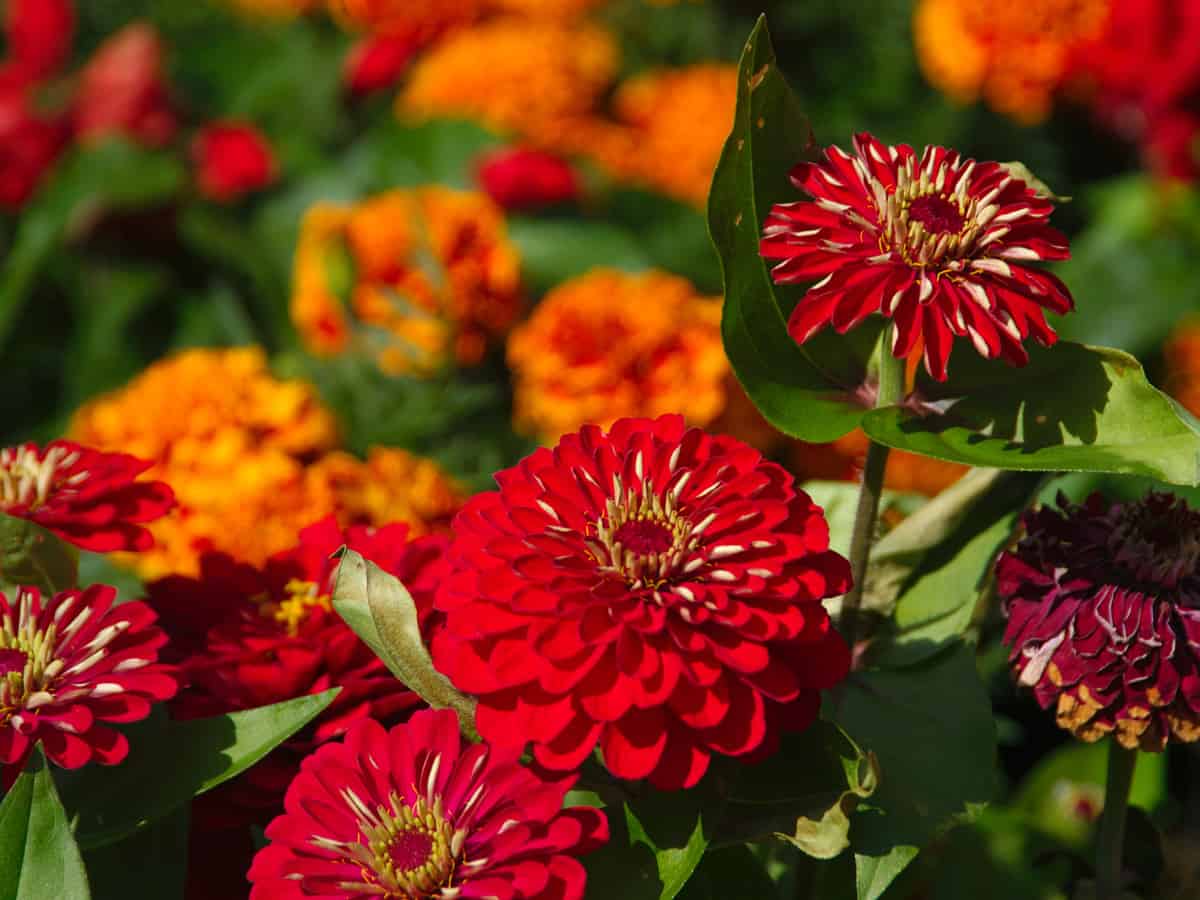 Native to Mexico, zinnias are beautiful flowers that grow only in the warmest hardiness zones. You can get a dwarf variety that grows 6 to 8 inches tall or a classic Zinnia that grows up to 4 feet tall. They need full sun to thrive and do best when their leaves are kept dry.
Zinnia roots need good drainage, as excessively moist soil can cause powdery mildew. Their blooms form in summer and last right through early fall.
Impatiens (Impatiens walleriana)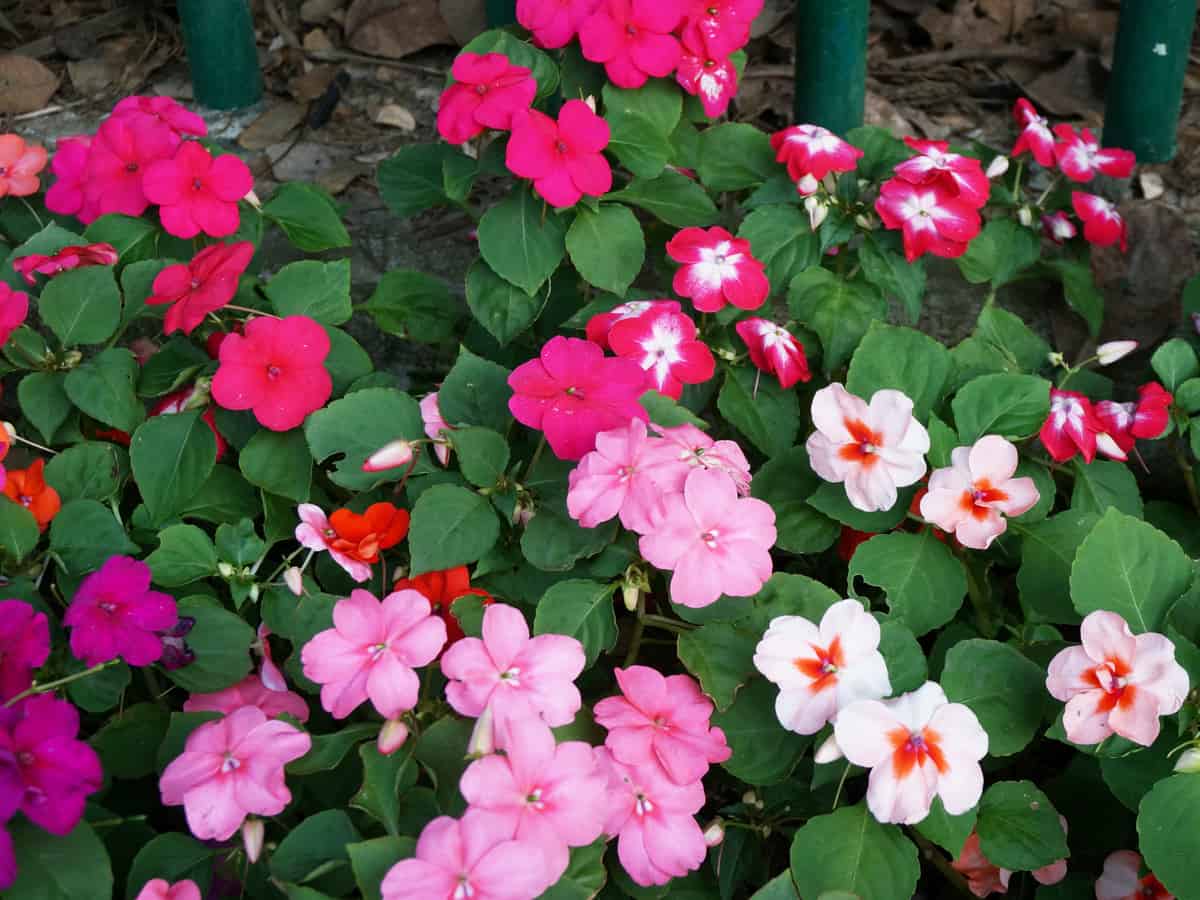 Another one of our favorite low maintenance flowers, the Impatiens comes in several vibrant colors. Whether you prefer pastels or brighter shades, you can find white, red, pink, violet, coral, purple, and yellow Impatiens. These flowers are such great bloomers that they've earned the nickname "Busy Lizzy" for how well they spread.
Impatiens prefer full shade and fertile, well-draining soil. They bloom from spring through summer and can be planted in fall for winter and spring in hardiness zones 10 and 11. In shaded areas in zones 9 through 11, they maintain flowers year-round.
If you are looking for easy plants to grow inside, choose Impatiens. Put them in a pot for a centerpiece on the sofa table or add them to a basket for a lovely hanging display.
Begonias (Begonia)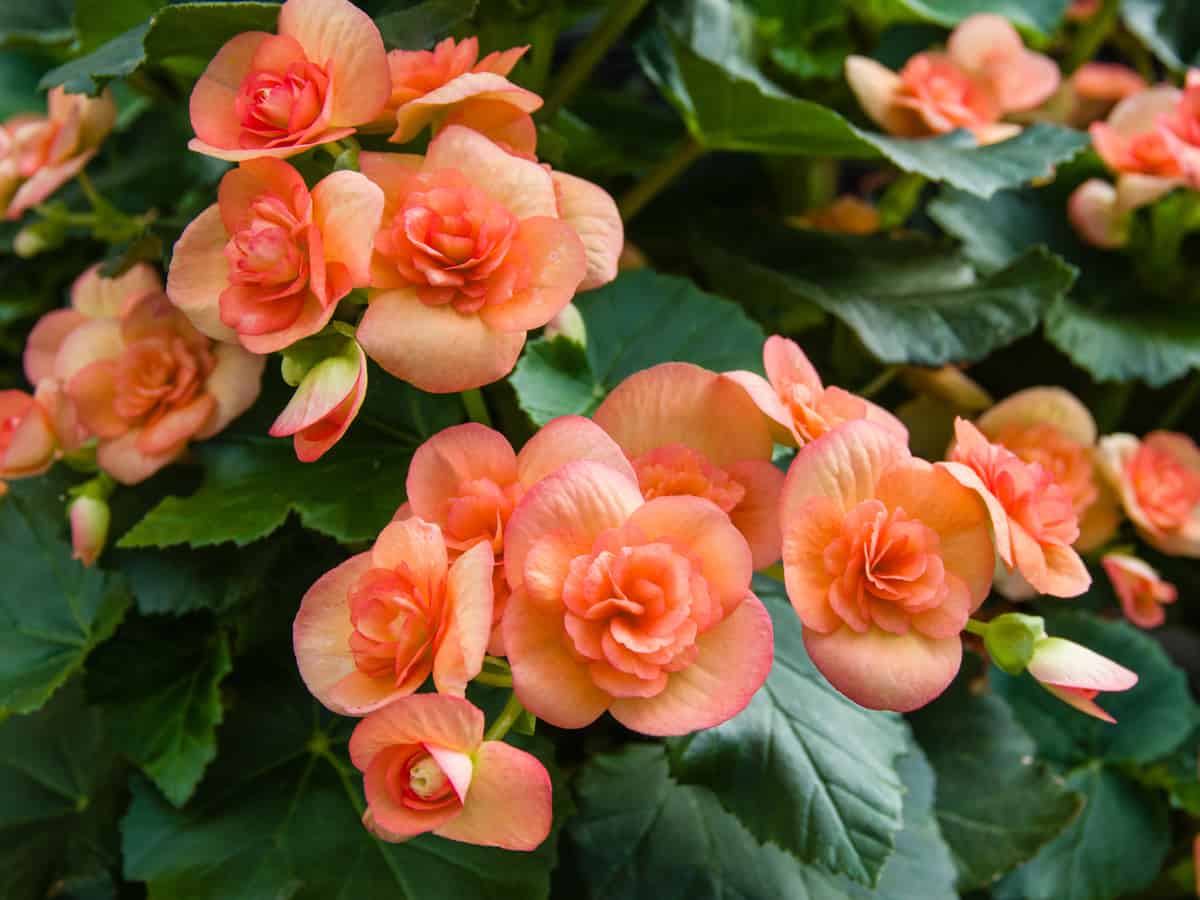 Begonias are one of the most popular indoor and outdoor plants, due in part because they're one of the easiest plants to grow. As there are so many popular types of begonias, enthusiasts have divided them into seven different types. These types include the cane, shrub, rhizomatous, semperflorens, tuberous, trailing, and rex type.
Though each type has its own needs, there are a few universal rules for growing successful begonias. First, keep them away from freezing temperatures. Avoid getting them wet, though keep them in regular, even moisture. Last, keep them away from strong sunlight.
Snapdragons (Antirrhinum majus) – Easy Flowers with Bright Foliage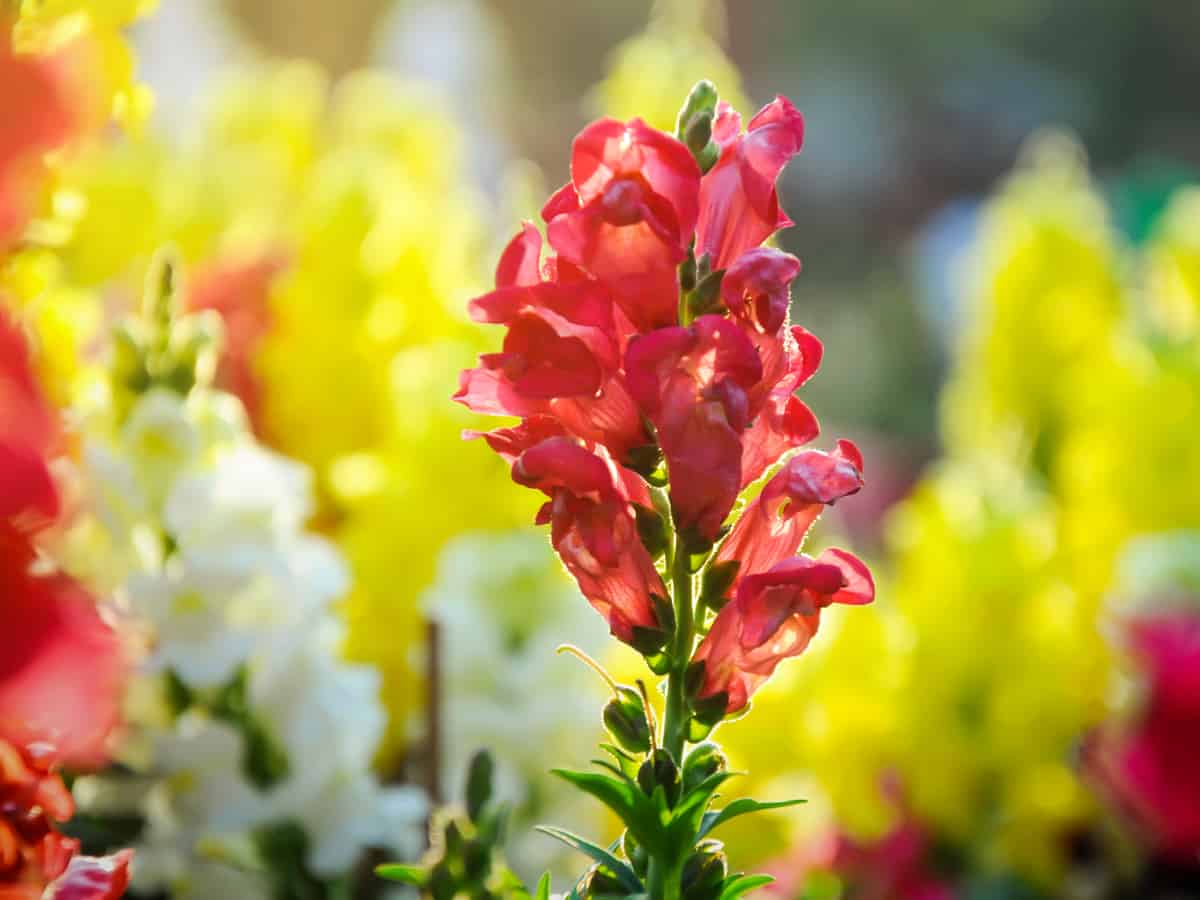 With bright green foliage and colorful, snout-shaped flowers, snapdragons make a great addition to any garden. They are a short-lived perennial with a long blooming season, lasting from spring to fall in their ideal climate. They can withstand frost for short periods and thrive in full sun or light shade.
The flowers are very fragrant and attract bees and hummingbirds. You can find snapdragons in just about any color, including orange, red, pink, white, and yellow. They prefer well-drained soil and grow in hardiness zones 5 through 10.
Daffodils (Narcissi)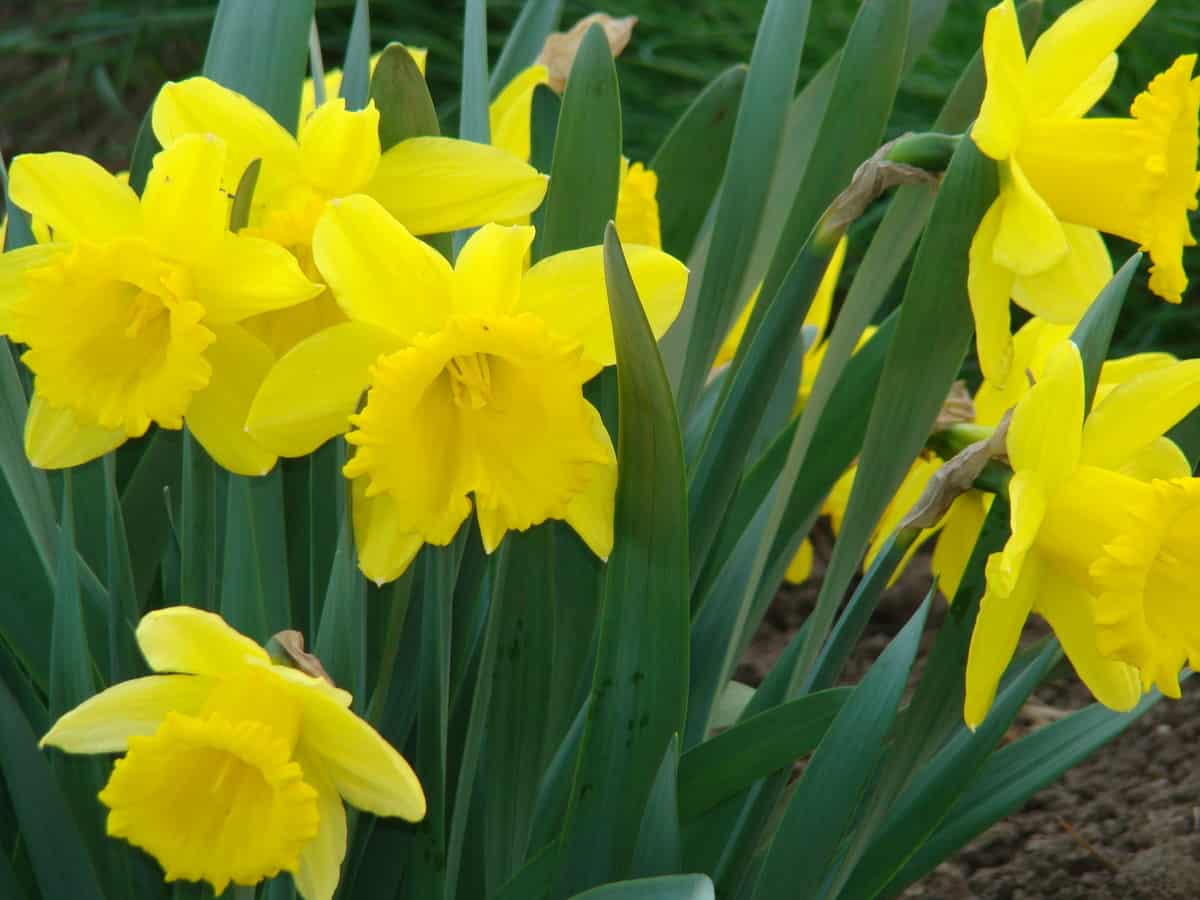 A popular flower to pair with tulips, the Daffodil is a bulb that is planted in the fall and flower from early to late spring. While they're well-known for their yellow, trumpet-shaped flowers, you can find daffodils in a variety of shapes and colors.
They prefer full sun and moist soil and grow well in hardiness zones 3 through 9. When planting the bulbs, place them in the ground at a depth 2 to 3 times the size of the bulb. If you want the flowers to come back the following year, don't remove any leaves until about six weeks after the flowers start blooming.
Cosmos (Cosmos)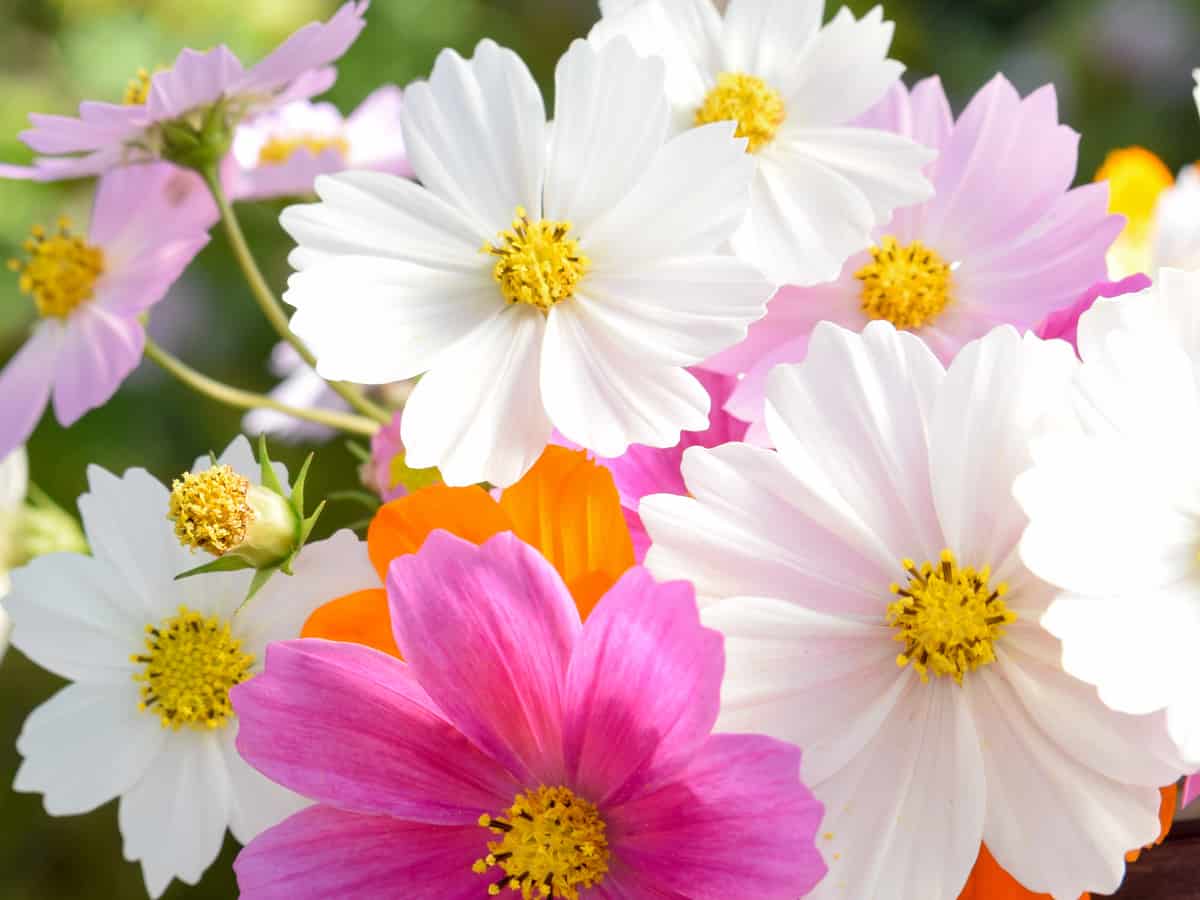 Cosmos, which means balance in Greek, is a great flower to bring harmony to your garden. With pink, red, white, lavender, orange, or brown petals that are evenly placed around a yellow center, these bright flowers are a cousin to the Daisy and Marigold.
They tolerate poor to average, well-drained soil and prefer full sun, though they can handle some shade. They grow in all hardiness zones and bloom from summer through to early fall, attracting birds, bees, and butterflies.
No matter your experience level, you can find success planting and growing any one of these beautiful flowers. Now that you know all about the easiest plants to grow, your next step will be learning how to keep squirrels out of flower pots and keep other critters away! Soon, your garden will be full of bright color and fragrance.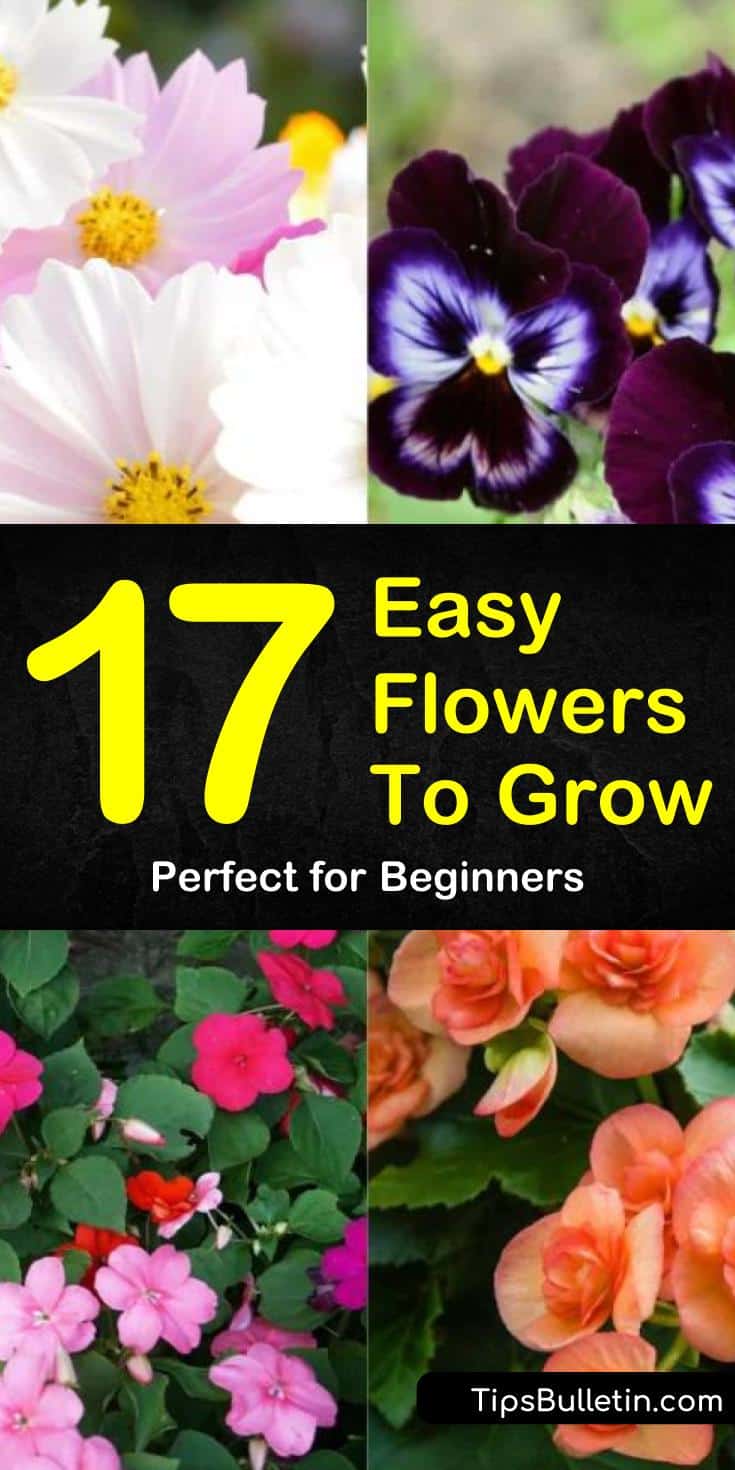 If you found this list of low maintenance flowers helpful, then share our easy flowers to grow with your friends and family online!