Who doesn't love tossing fresh basil, oregano, and thyme into a bubbling pot of marinara sauce? If you have never had fresh herbs because you think you cannot grow them, then you're missing out. There are many easy to grow herbs that are perfect for the beginner gardener.
Herbs are our favorite plants. Not only do they fill garden spaces with greenery and attract pollinators to the yard, but they are so tasty in savory dishes. These plants are delicious fresh from the garden, and if you have too many plants at the end of the season, they are easy to dry for enjoyment all year round.
The coolest thing about herbs is that there are so many different types to grow, and many dishes are not complete without adding these flavorful plants. They are a necessary ingredient in Greek, Italian, Thai, Mexican, and other popular cuisines, and growing them is easier than you think.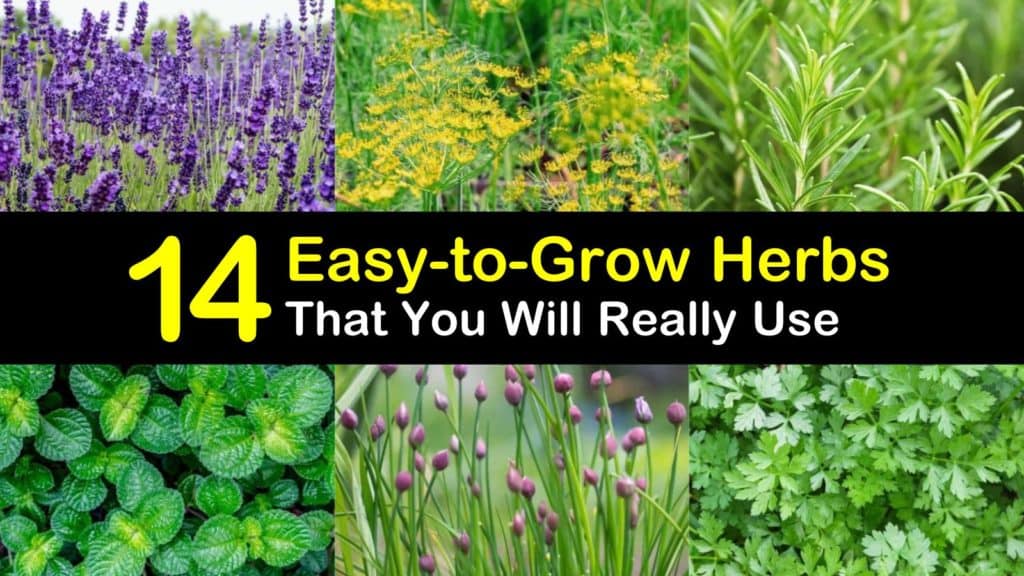 Growing a Culinary Herb Garden
Running out of your favorite seasonings during the middle of meal prep is not a problem if you grow an herb garden. These gardens are easy to grow indoors and out and provide you with a supply of fresh herbs that keep on giving.
In fact, in addition to herbs, there are many easy vegetables to grow inside, as well. Set aside an area in the kitchen or sunroom to grow your herbs and some cherry tomatoes or bell peppers.
Which Herbs are Easy to Grow?
Various herbs are perfect for beginner gardeners, and many of them are easy to start from seed. One of the best herbs for an easy growing garden is chives.
These plants grow just about anywhere, are great herbs to grow in containers, and are very low maintenance. If you plan on growing herbs indoors, consider growing mint and basil. These plants thrive both outside and inside the home and have many uses in the kitchen.
Although not technically an herb (it's really a vegetable), garlic is very easy to grow, is used in countless dishes, and should be planted with your fall herbs. You can harvest your garlic in early summer.
Where Should I Plant an Herb Garden?
The first step in growing an herb garden is to decide if you want a kitchen garden or an outdoor garden. Growing herbs indoors on a windowsill as houseplants is ideal if you have limited yard space.
They are easy to care for and readily available for adding to meals. Use potting soil that holds moisture while draining well.
If you plan on growing an outdoor garden, choose the right location in your yard for the plants and learn how far apart to plant herbs so you have the most fruitful harvest. When you grow turmeric, chives, lemon balm, parsley, and mint, they are shade-tolerant, while rosemary, lemongrass, thyme, and sage love the sun.
Make a practice of using organic herb fertilizer periodically to ensure a healthy harvest.
Can I Dry Fresh Herbs?
Fortunately, most herbs are straightforward to dry and store in your spice cabinet. Lay the seeds or leaves on a cookie sheet and place them in an open oven on a low temperature setting for two to four hours.
Once the leaves crumble easily, they are ready for storage. Keep the dried herbs in airtight jars in a cool, dark place and use as needed. When using fresh vs dried herbs in a recipe, the measurements are different so check your herb variety first.
How do I Use Herbs from the Garden?
Herbs are simple to use both fresh and dried, whole or chopped. Add fresh herbs to your favorite dishes near the end of cooking, and add dry herbs to recipes with long cooking time.
Dry herbs are much more concentrated than fresh, and less is required for flavor. There are countless ways to use these versatile garden plants.
Toss in rosemary to add some depth to your stews, snip chives for tacos, brighten your pesto with fresh basil, or add some mint leaves to your tea to calm an upset stomach.
Chives (Allium schoenoprasum)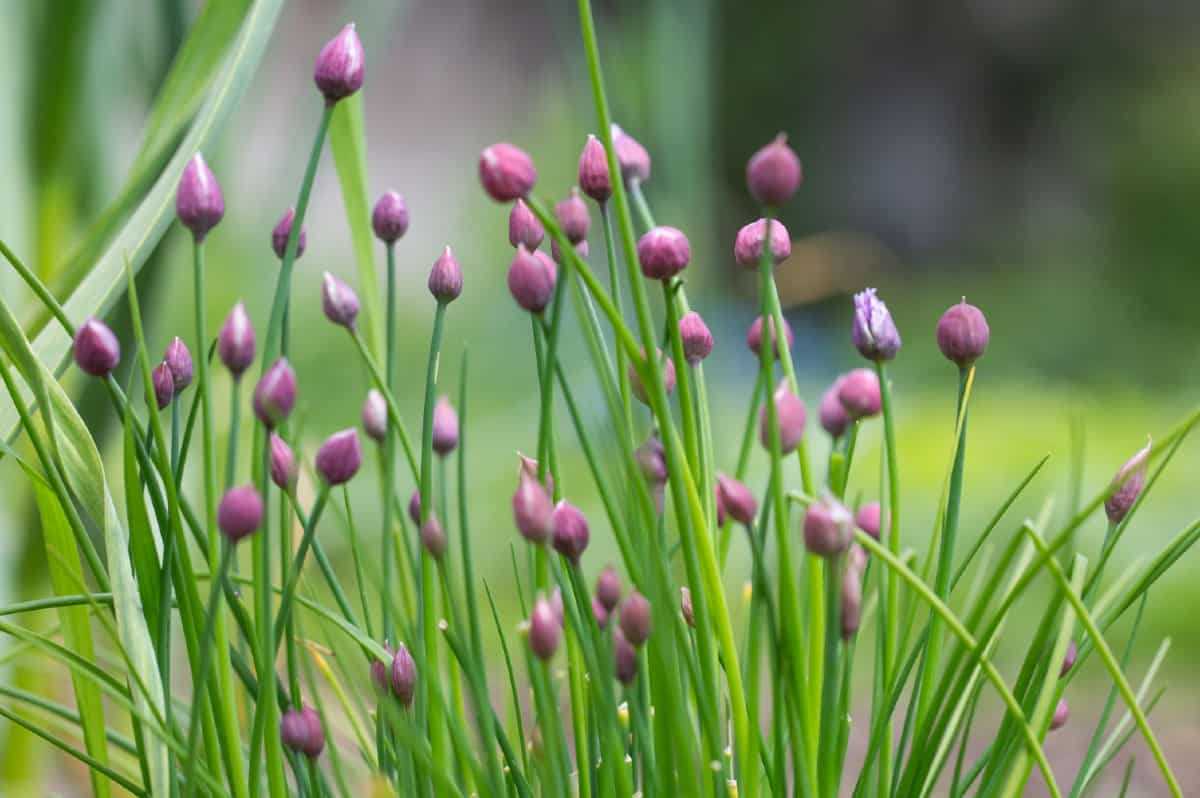 You may wonder, "What herbs are perennials?" Well, This perennial herb has a light onion flavor that is useful as a topping or in any dish that calls for onions.
Chives are one of the easiest herbs to grow in your garden. They grow in tall green stems of 6 to 12 inches in height, and some varieties have a flavorful blend of onions and garlic. They make an excellent addition to a soup or baked potato.
Chives need part to full sun to grow. Snip the plant back to prevent dried yellow stems from taking it over and encourage new chive growth. Divide them once every three years to ensure a fresh start of new chives. These herbs are hardy in zones 3 through 10.
The main difference between chives and scallions is that chives are most often used as a garnish while you typically cook with onions.
Cilantro (Coriandrum sativum) – Easy to Grow Herbs with Two Different Flavors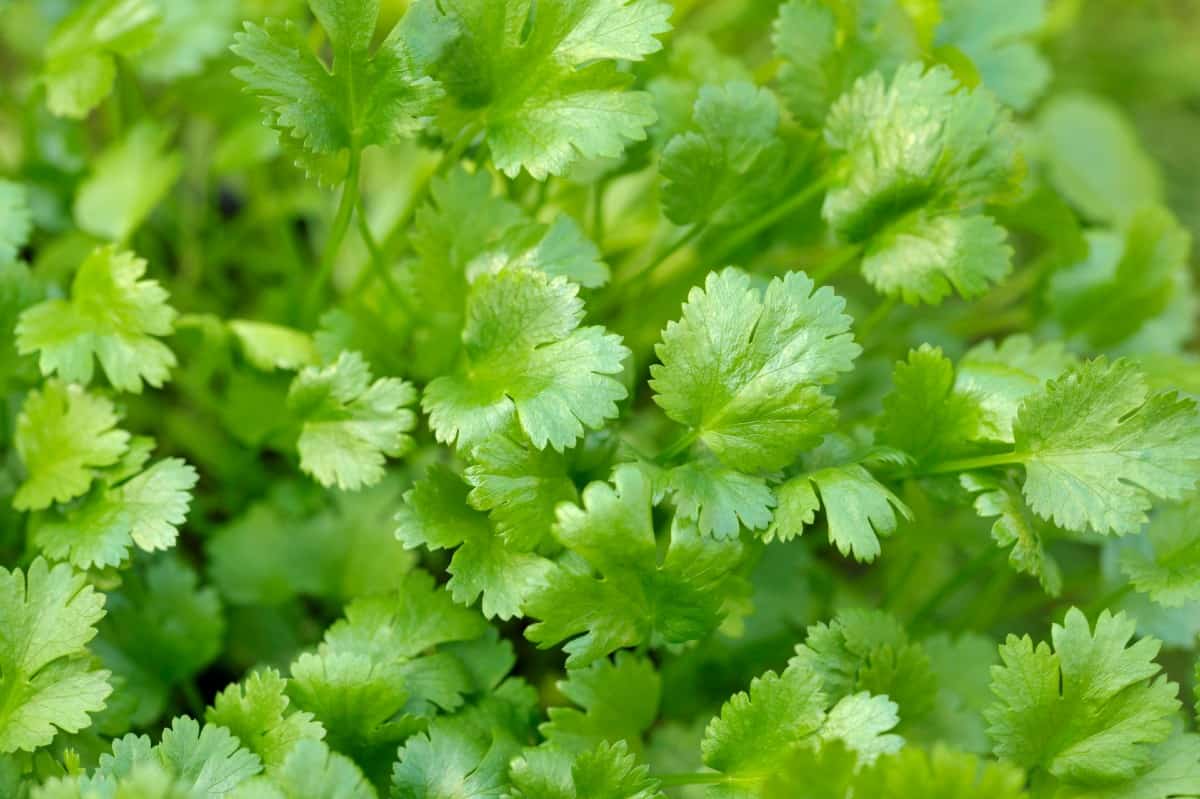 Cilantro is a popular herb found in Mexican, Indian, and Chinese dishes. It has a cool and grassy flavor that people either love or hate. Allow cilantro to go to seed to harvest coriander for use in pickles, sausage, and curry.
This herb grows 6 to 12 inches in height, with bright green fern-like stems. This fragrant plant is low maintenance and deer resistant.
Cilantro is hardy in zones 2 through 11 and enjoys part to full sun. The spicy leaves, tangy stems and roots, and pungent seeds are all edible.
Can you grow cilantro indoors? Yes, cilantro easily adapts to an indoor setting as long as it gets adequate water and sunshine.
Tarragon (Artemisia dracunculus)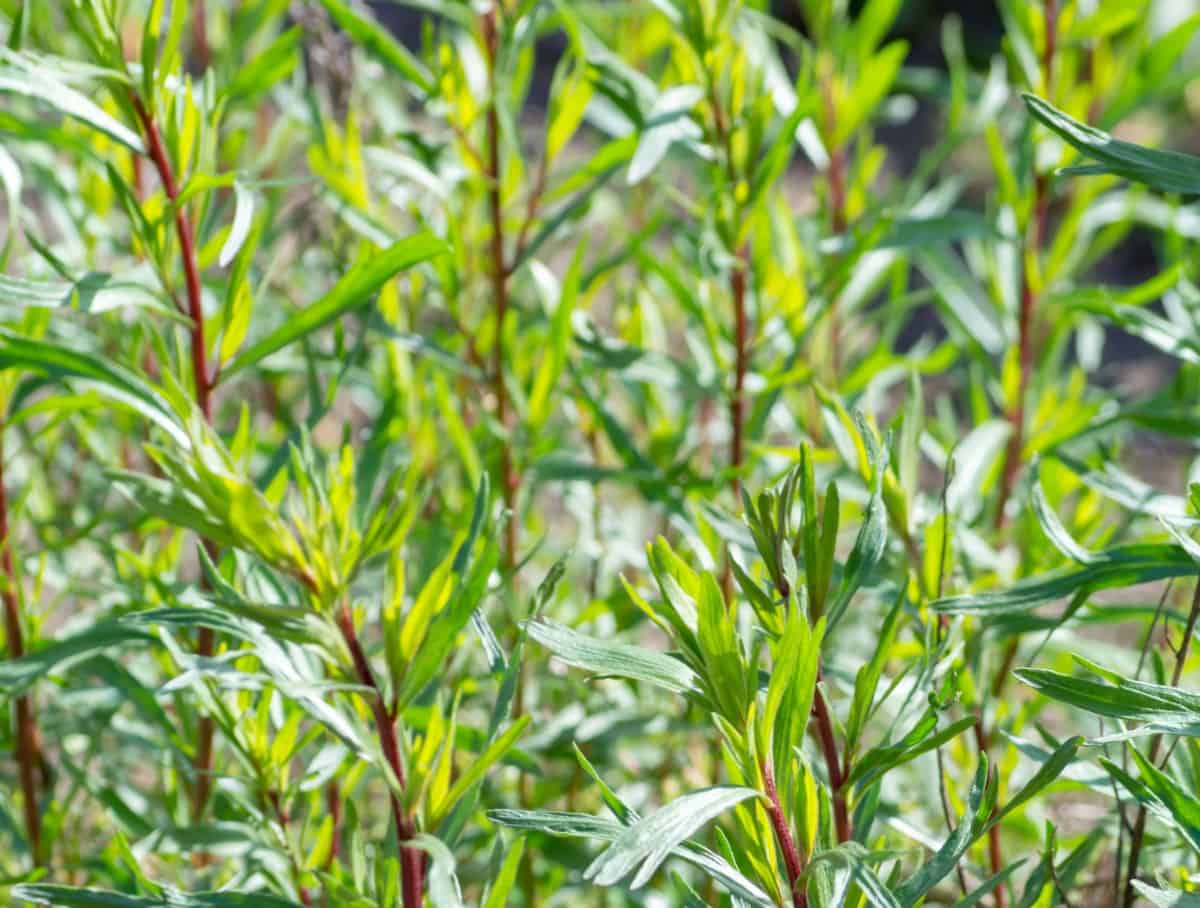 This perennial is part of the sunflower family and a popular flavoring for French dishes. It is aromatic with hints of vanilla and aniseed. Tarragon has light green, long leaves and grows up to 2 feet tall.
This plant thrives during the spring-time, but doesn't fare well during hot temperatures, and is best grown in partially shaded or sunny areas. Tarragon is hardy in zones 3 through 9, is low maintenance, and deer resistant.
When growing tarragon in the house, keep it with other indoor shade plants that enjoy the same growing conditions.
Lavender (Lavandula) – Easy Growing Herb with a Calming Effect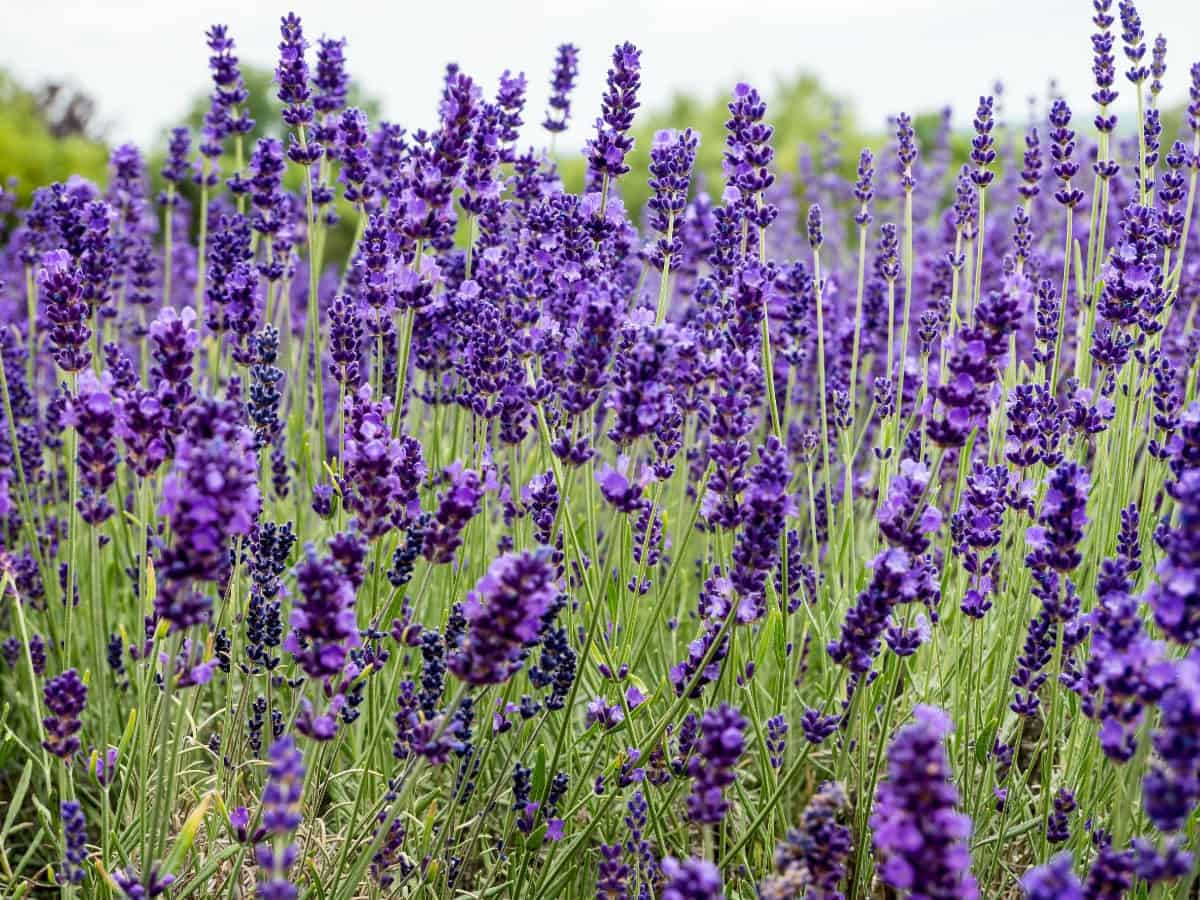 Lavender has purple-toned blooms that emit a fresh scent in the garden. Use fresh blooms in marinades and beverages, or infuse them for baking. Lavender is also useful for its calming effect on the mind and body.
This perennial flowering herb grows 1 to 3 feet tall and prefers a sunny spot in the yard. Lavender is hardy in zones 5 through 10, grows well in containers or a garden setting, and is ideal for cut flowers.
Lemon Balm (Melissa officinalis)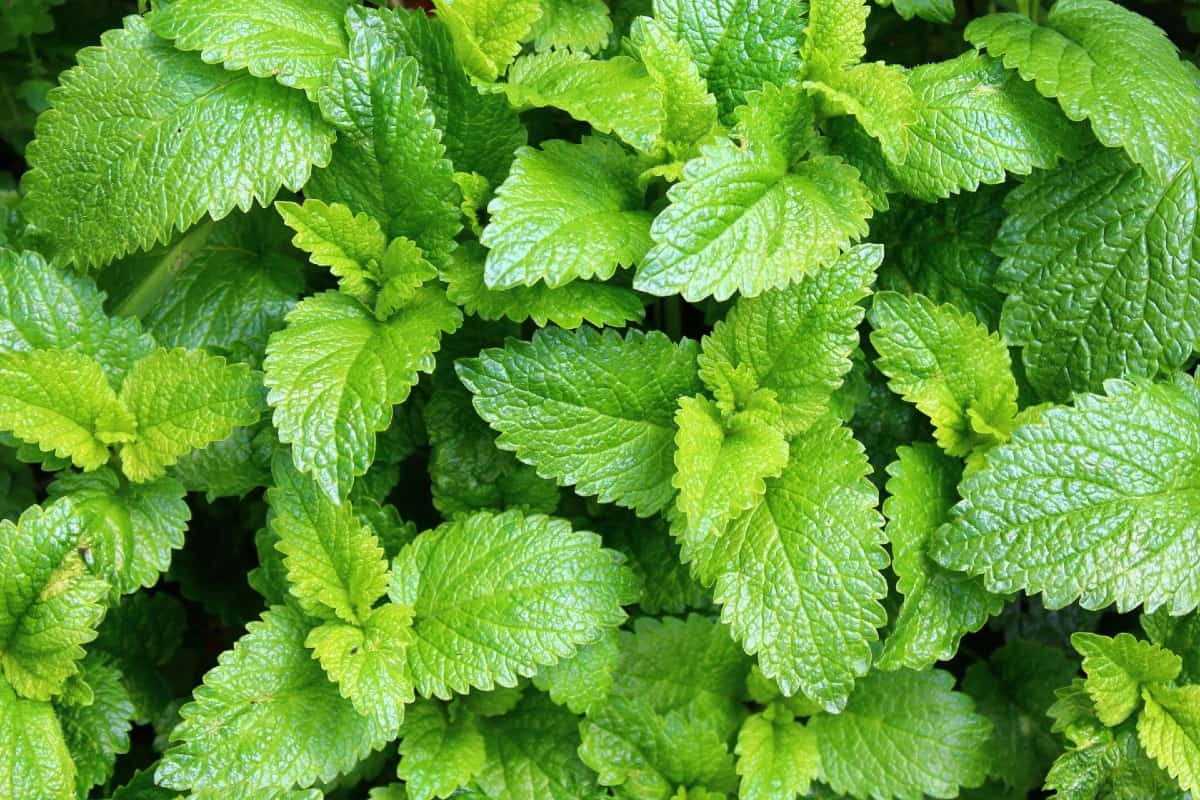 This ancient herb is related to mint and is regularly used for aromatherapy, in addition to being a natural way to repel mosquitoes.
The leaves taste great added to a salad or an already-cooked meal to retain their fragrance. Brushing up against the leaves releases its aroma.
Lemon balm is a perennial that produces delicate green leaves and grows 1 to 3 feet in height. This low maintenance plant attracts birds to the yard, is deer resistant, and drought tolerant. Plant herb seeds of this variety to thrive in hardiness zones 3 through 7.
Mint (Mentha) – Fast Growing Herbs for Beverages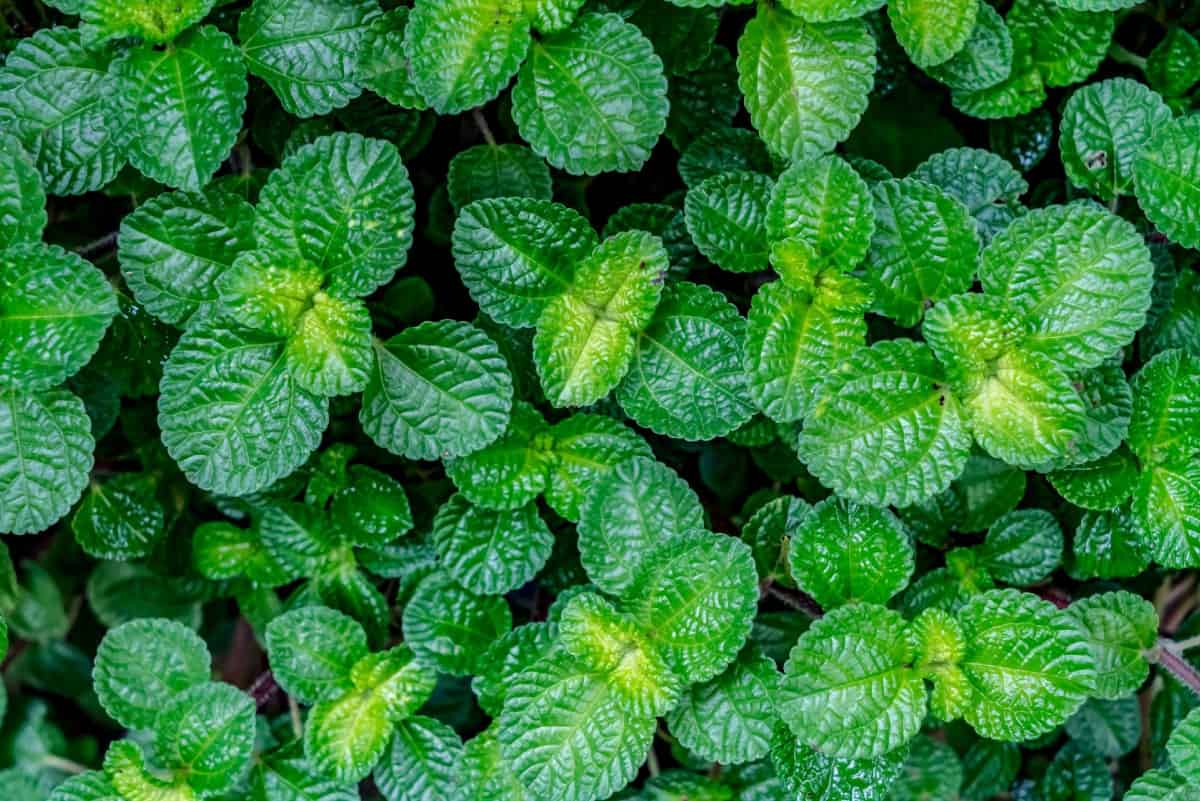 Mint is a perennial herb that many love for its crisp, cool flavor and soothing smell. There are many types of mint herbs, including spearmint, peppermint, and even chocolate mint, and all have a distinct scent and flavor.
These edible plants to grow indoors (or out) are vigorous and hardy growers that require some taming to keep in line. Mint attracts pollinators to the yard and grows 6 to 12 inches tall or more, depending on the variety.
Mint is one of the best herbs to grow in fall, is a low maintenance herb that is deer resistant and enjoys evenly moist soil. Growing mint in a pot keeps it manageable and handy whenever you need it for your favorite dish.
Anise (Pimpinella anisum)
This herb is part of the parsley family and is a bright green, bushy plant. Anise has a sweet, peppery, licorice flavor that tastes great added to bread, cookies, and savory dishes. The seed and oil are common in herbal medicines as an expectorant.
This warm-season annual herb is a low spreader that grows 18 to 24 inches tall and wide. It grows from spring through mid-summer and loves full sun. It is frost-tender and needs well-drained soil to flourish.
While anise and fennel look similar, the main difference between anise and fennel is that fennel is part of the carrot family, while anise is related to parsley.
Oregano (Origanum vulgare) – Easiest Herbs for Italian Seasonings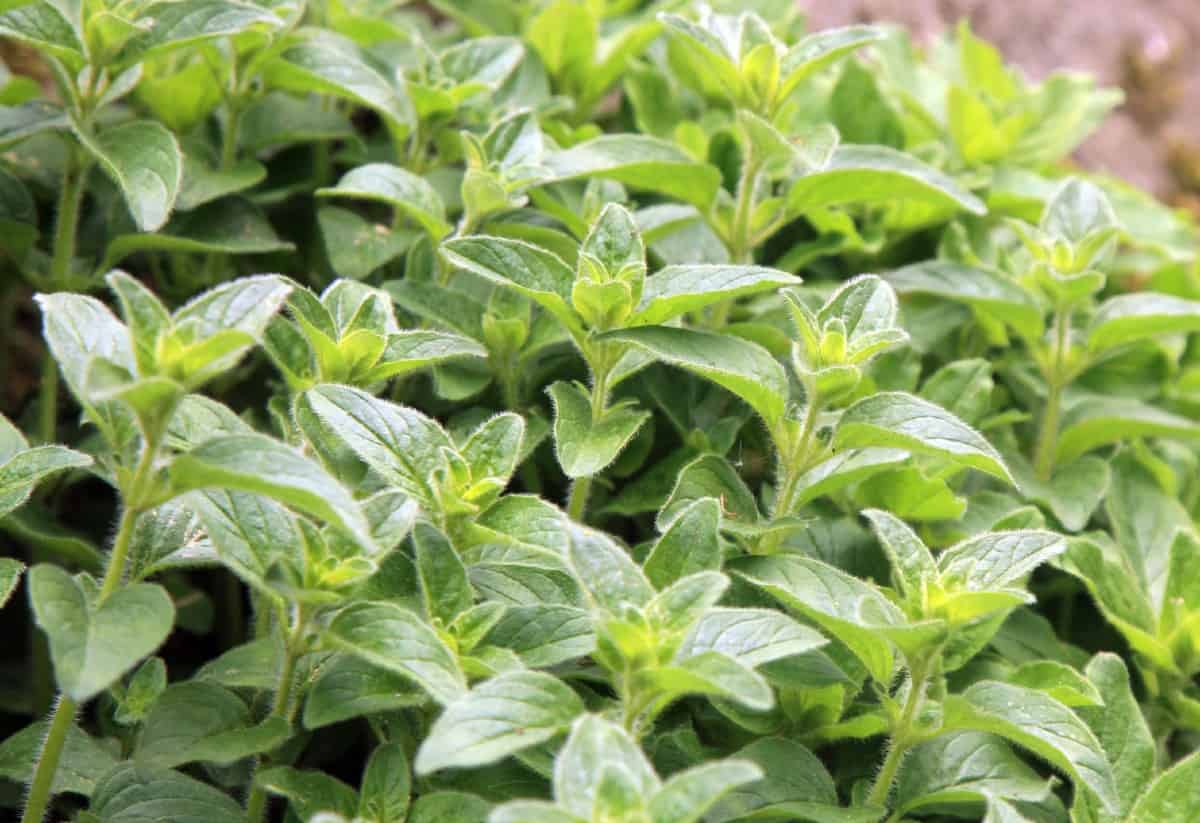 Grow garden herbs like this hardy perennial, as it is one of the easiest to grow in the garden. Oregano has a signature flavor familiar in many Mexican, Spanish, and Italian dishes. It is a robust grower and has oval, dark green leaves that provide an abundance of herbs for your kitchen.
Oregano grows 2 feet tall and 18 inches across, is hardy in zones 5 through 10, and attracts birds to the garden. This low maintenance herb is drought tolerant, deer resistant, and produces purple, pink, and white flowers during the summer.
Dill (Anethum graveolens)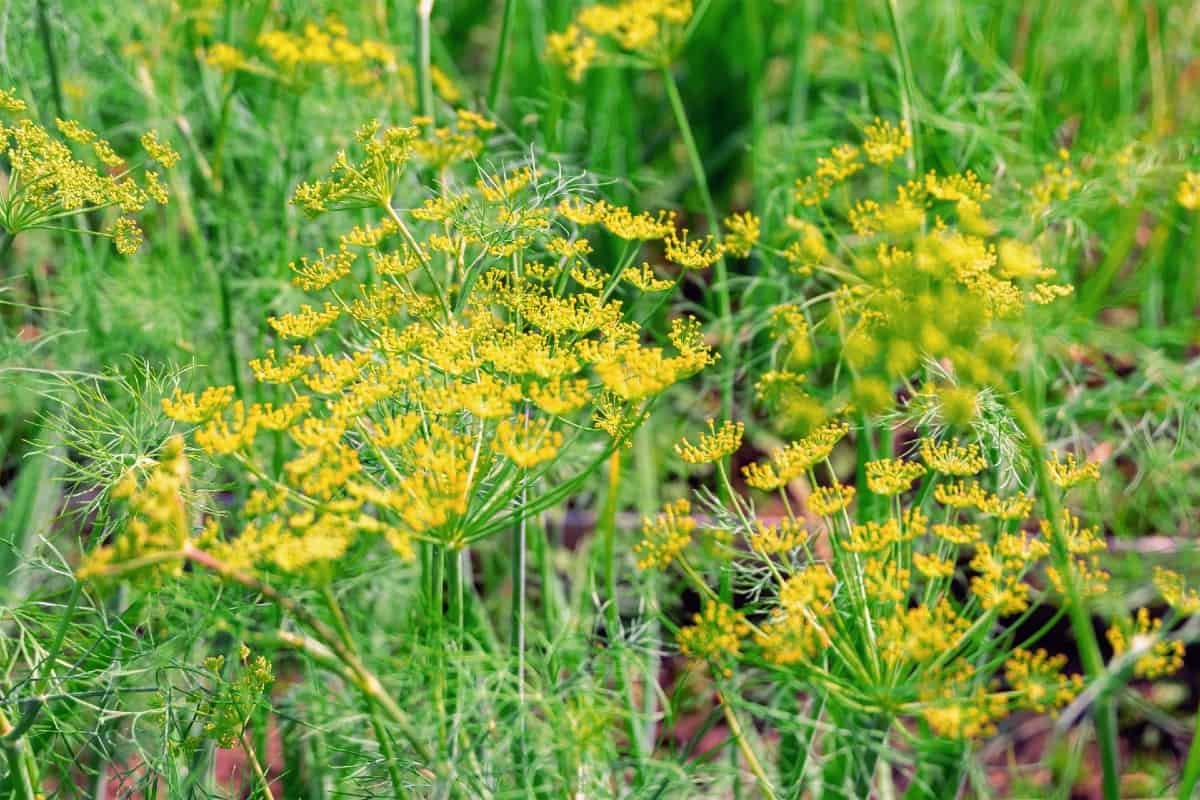 Dill is an aromatic herb with feathery foliage that produces delicate yellow flowers during the summer. Both the seeds and leaves are useful in cooking, and it's a common ingredient in pickling.
Dill plants are annual and prefer sunny locations. They grow 18 to 40 inches tall and attract a variety of pollinators. These herbs are easy to grow and are both deer resistant and drought tolerant. Most of the dill plant is edible, including the leaves, flowers, and seeds.
Basil (Ocimum basilicum) – Low Maintenance Herb for Pesto
This annual herb is a classic for use in Italian dishes such as pesto, pizza, and pasta dishes. The aromatic leaves have a variety of flavors and grow in vibrant green to deep purple colors, depending on the type.
Basil thrives in part or full sun, whether you regrow basil from scraps or grow basil from seed. It is a low maintenance plant that grows well in a garden bed.
Using a unique fertilizer for basil is needed for this delicate plant. You can learn how to fertilize basil with easy at home ingredients.
Growing basil in a container can be fun since you can move it almost anywhere. It's one of the best herbs to grow indoors, as well as outside. It has an average mature size of 2 feet and is deer resistant.
After harvesting, the best way to store basil, if you plan to use it quickly, is in the refrigerator. Long term storage options include the freezer.
Fennel (Foeniculum vulgare)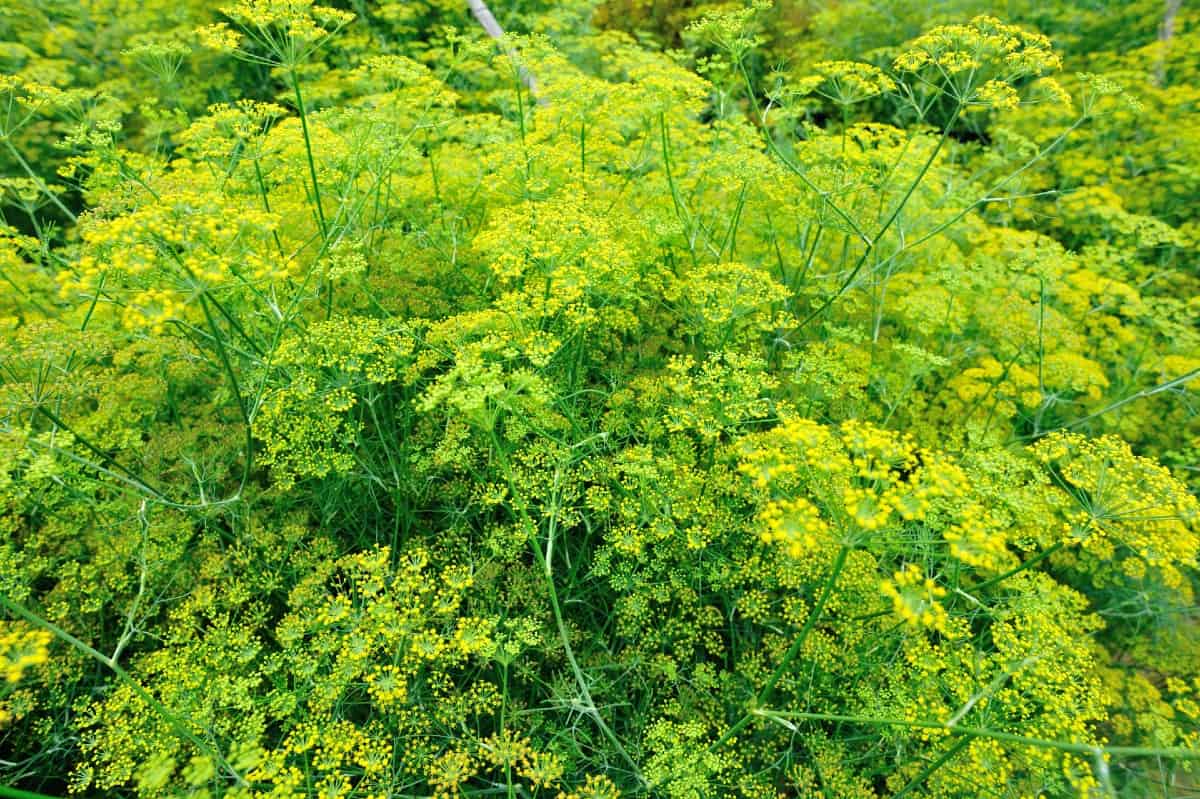 Growing fennel is easy and beneficial. This plant is classified as an herb and vegetable and is useful as a natural remedy for digestive issues. It has a fragrant anise flavor that tastes wonderful in both savory and sweet dishes.
The plant's bulb is roasted or grilled and added to salads while the fronds are great in soup. This herb has feathery foliage similar to dill and grows 3 to 5 feet in height.
It is a low maintenance, fragrant plant that attracts birds to the area. Fennel requires full sun and well-drained soil to flourish.
Sage (Salvia officinalis) – Easy Growing Herb for Holidays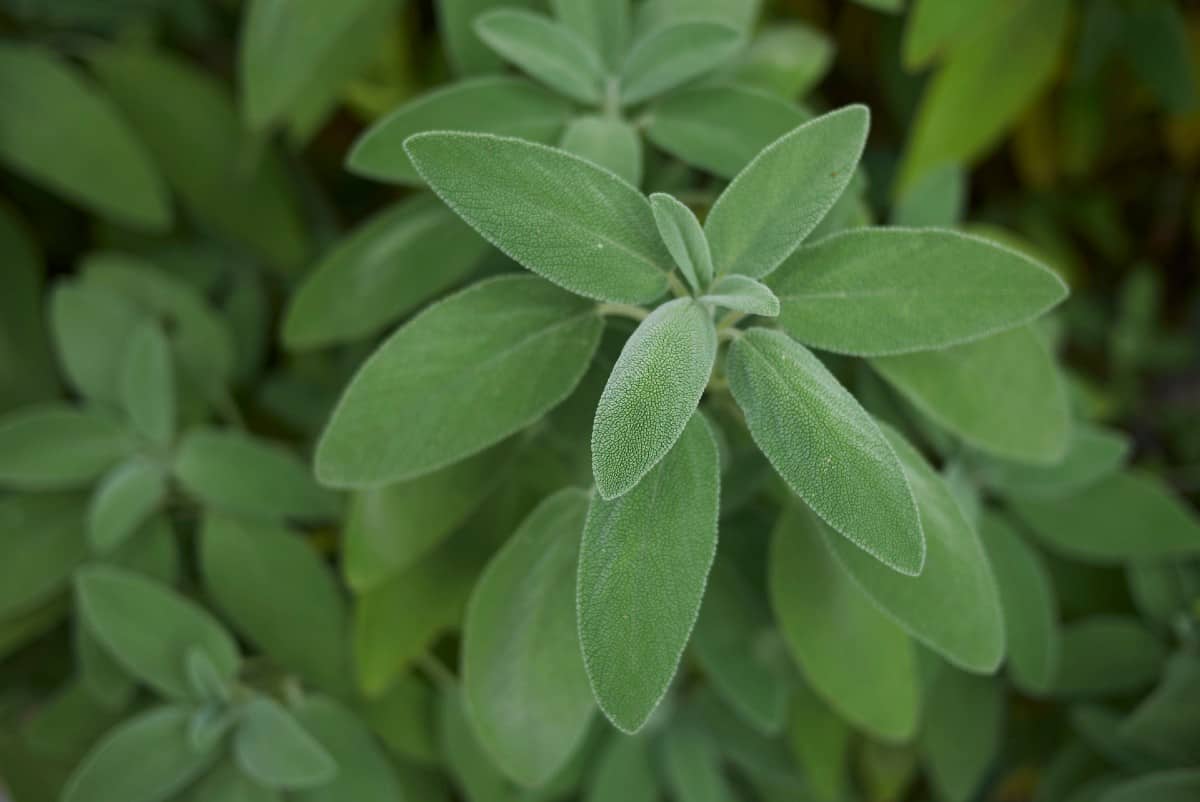 Sage is an evergreen perennial with grayish leaves that have a woolly appearance. The foliage has an earthy and musky fresh smell, and it produces attractive flowers in the summer. Sage is a crucial herb for many holiday dishes, including duck, turkey, and stuffing.
This herb is hardy in zones 4 through 10 and grows best in part to full sun. It is low maintenance, drought tolerant, and deer resistant. Sage is an excellent choice for an outdoor herb garden or containers.
Parsley (Petroselinum crispum)
Parsley is an easy growing leafy herb that adds freshness to meals and is often seen resting on the side of dinner plates as a garnish. There are two types of parsley, flat-leaf, which has a fresh flavor, and curly-leaf, which has a slightly bitter taste.
On average, parsley grows 6 to 12 inches in height. It is an annual herb that needs full sun to thrive. It blooms white flowers during the summer and grows well in containers.
Rosemary (Salvia Rosmarinus) – Aromatic Herb that is Easy to Grow Indoors and Out
This culinary herb grows well both outdoors and indoors as an ornamental plant. Rosemary grows in an upright fashion, with tall, thin stems of delicate foliage. It is a versatile seasoning associated with Mediterranean foods.
Rosemary tolerates drought and prefers sunny locations. This herb grows well as a potted plant or in a garden setting and reaches 1 to 3 feet tall. It is perennial in zones 8 through 10 and annual everywhere else.
There is nothing more rewarding than clipping a few basil leaves for your favorite sauce or chopping fresh chives for a baked potato.
Other spices are just as easy to grow as these herbs. The difference between spices and herbs is the part of the plant you use. Herbs come from the leaves and spices from the seeds. Grow black peppers from seed or try your hand with something else. Sometimes it's just fun to see if you can do it.
Luckily, many popular herbs are easy to grow, whether your garden is inside or outside. The only thing standing between you and an herb garden is the act of rolling up your sleeves.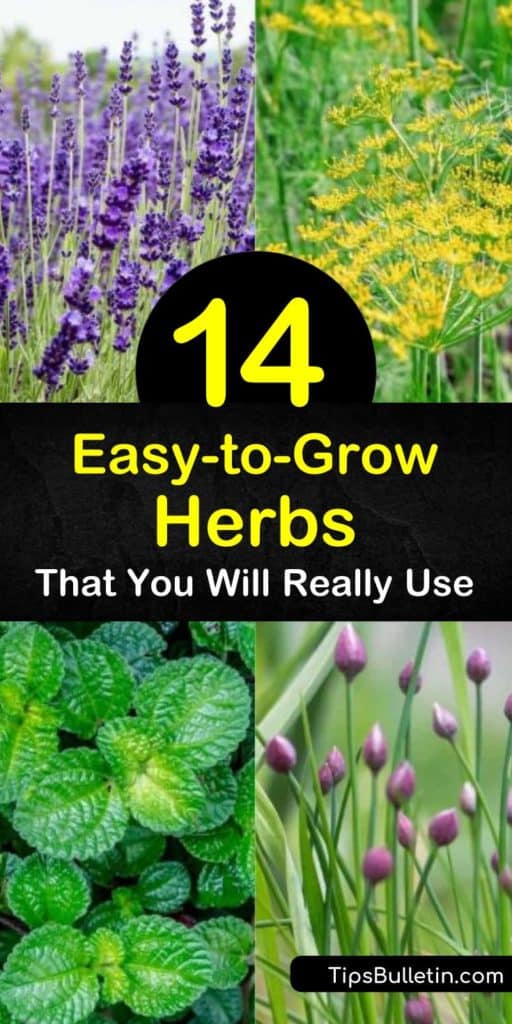 Growing an indoor or outdoor garden with easy to grow herbs keeps your food tasting flavorful and your spice cabinet full, so why not share our easy-growing herbs and growing tips with your friends and family on Pinterest?