Whether you're an experienced gardener, or just starting to test out your green thumb, you can save yourself some time and hassle by planting easy to grow perennials in your yard. Perennials are great plants that don't need a lot of maintenance to thrive.
In fact, after you've found the perfect location for these plants, all you need to do to maintain them is water them properly, mulching, and remove their dead stems in the winter.
Perennial plants are naturally resilient plants that can quickly grow in a wide range of soil types and climates across the country. They are beautiful and full of color, and once you plant them, you can forget about them, and they'll still come back every year.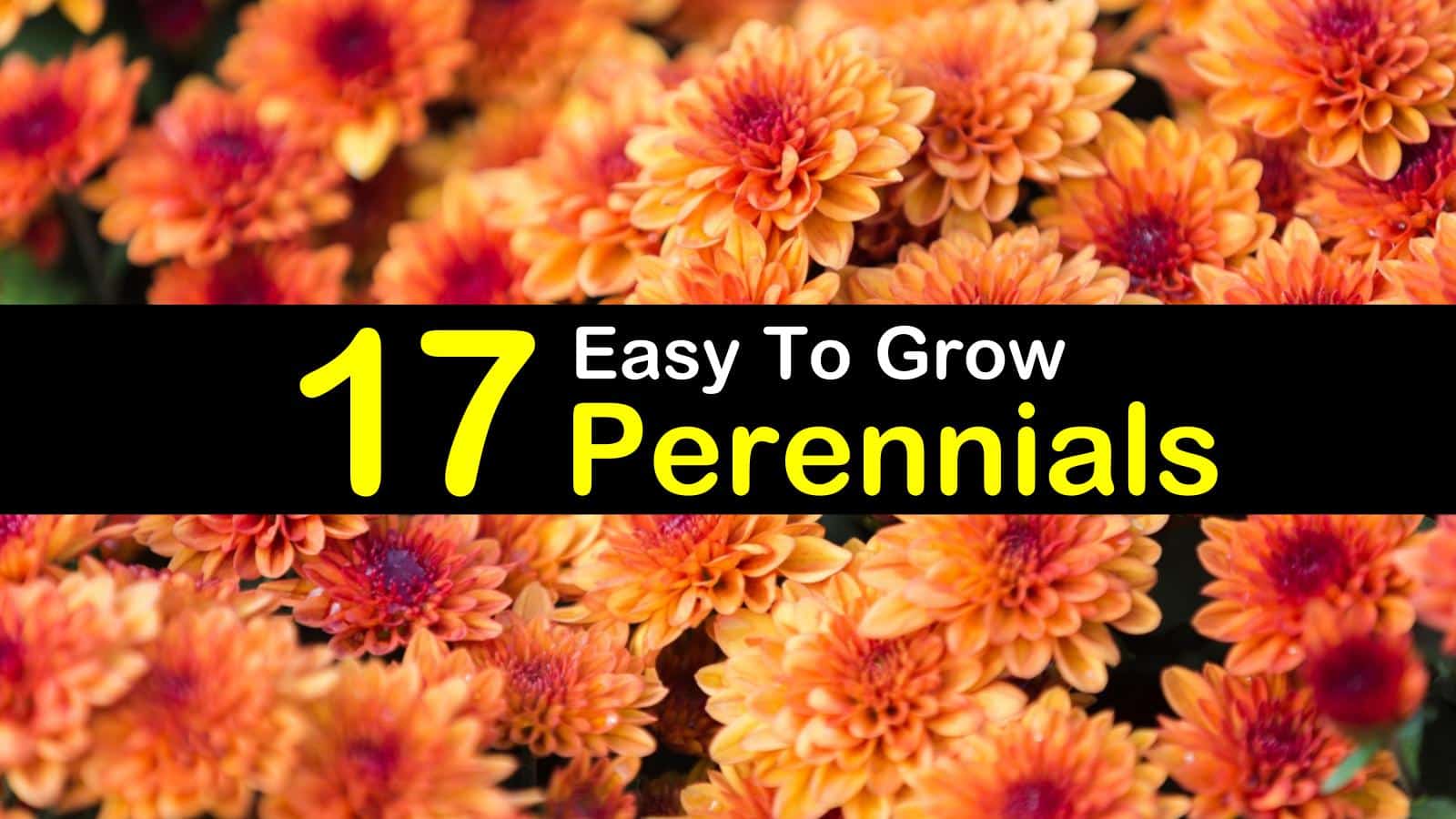 Choose from these Easy-Grow Perennials
Here are some of the best, easy to grow perennials that you can enjoy in your garden without having to spend time on maintenance. After planting, just sit back and appreciate the colors and smells of these beautiful easy plants to grow. Pick several for a little added variety.
Tall Garden Phlox (Phlox paniculata)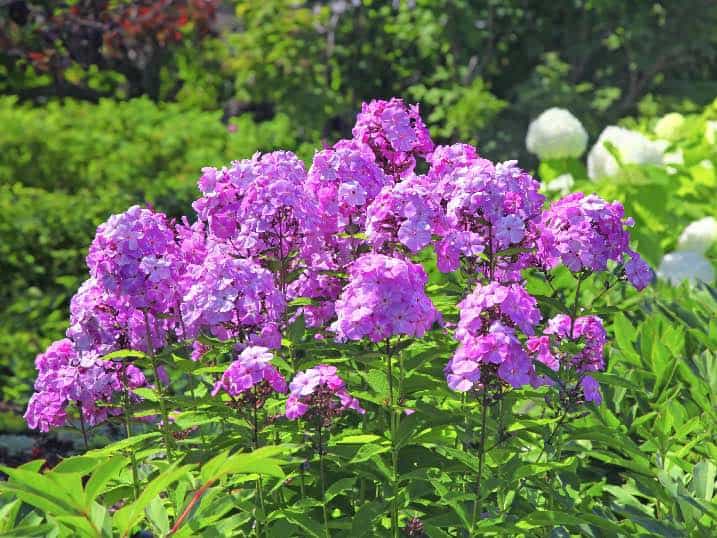 The tall garden phlox will grow between three and four feet tall and exhibit large, fragrant perennial flowers from the early summer into the early fall. The display of color and light, sweet fragrance of this plant has few rivals. It is well suited to be planted in the back of your garden or a cottage garden.
Blanket Flower (Gaillardia)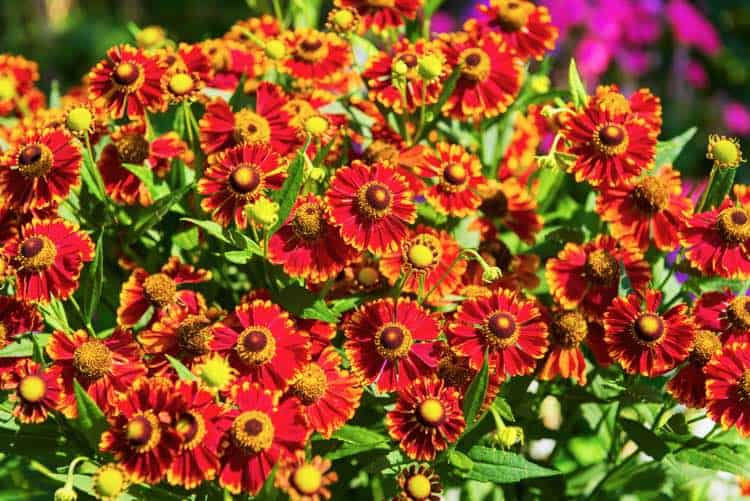 The blanket flower is a lovely but smaller member of the sunflower family and is one of the perennial plants that is tolerant of both heat and drought. This perennial wildflower will provide you with beautiful, long-lasting color all season.
Blanket flowers do best in full sun like their sunflower relatives and are just right for garden or yard areas with a sunny border. A low maintenance plant, the blanket flower can thrive in poor soil and requires little attention. The daisy-like, red, gold and brown flowers bloom in the summer and into the fall.
Russian Sage (Perovskia atriplicifolia)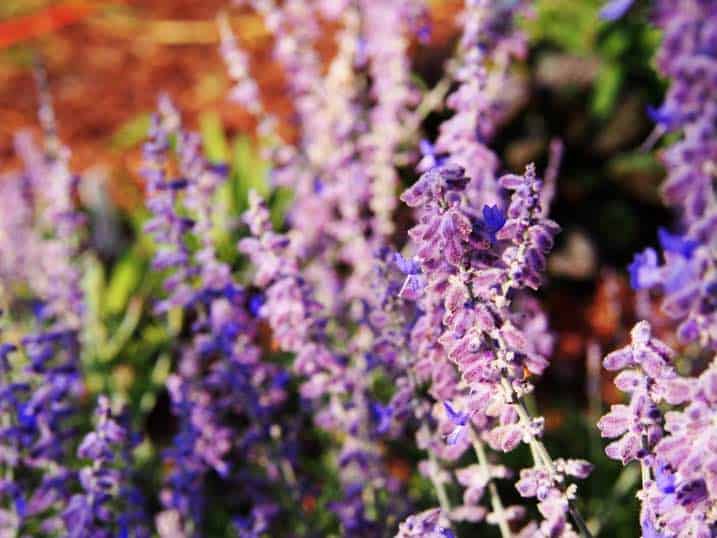 The Russian sage is one of the best and prettiest perennials with spiked flowers.
They are well-suited for more extensive gardens because they can grow to be five feet tall and 3 feet wide, taking up a lot of space. Late in the season, these summer blooming perennials create lovely clouds of beautiful blue flowers.
It thrives in full sun and is heat- and drought-tolerant. Give these perennial flowers room to grow by planting them in the back of the garden bed.
Asters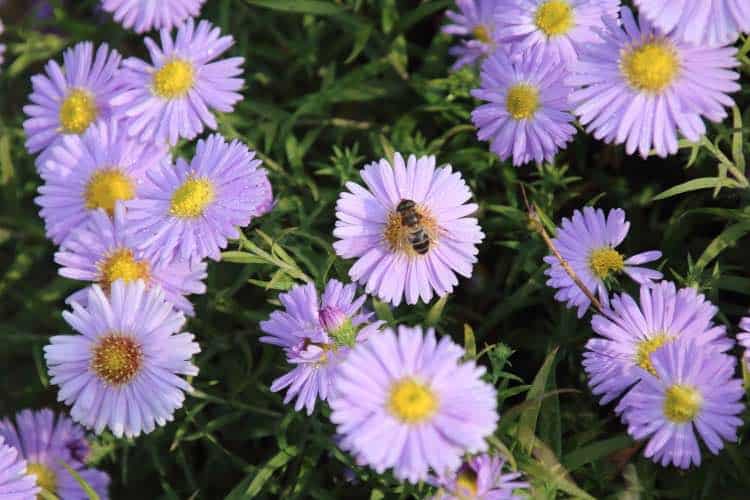 Asters burst with a star like flowers in late summer and fall, making them a staple of many fall gardens. When their flowers bloom, your yard will explode with colors in blues, vibrant pinks, ruby reds, and purples.
Depending on the species, they can grow to be five feet tall and are great for planting in beds and borders. These hardy perennials also work great as cuttings to bring inside the house.
Purple Coneflowers (Echinacea Purpurea)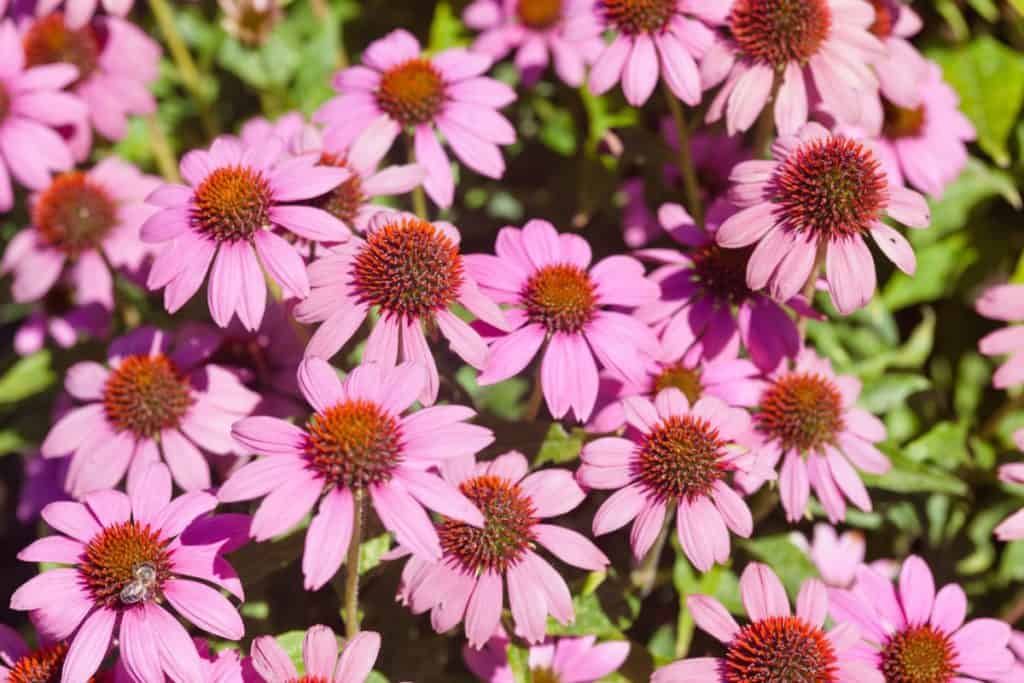 These prairie wildflower perennials are a staple of summer gardens because of their high tolerance to heat and drought. These 30-inch tall perennials will bloom all summer and do best in full sun. The purple coneflower achieves a level of sophistication because it throws its petals out horizontally.
>> More Plant and Gardening Tips: 13 Drought Tolerant Plants for your Garden
Yarrow (Achillea filipendulina)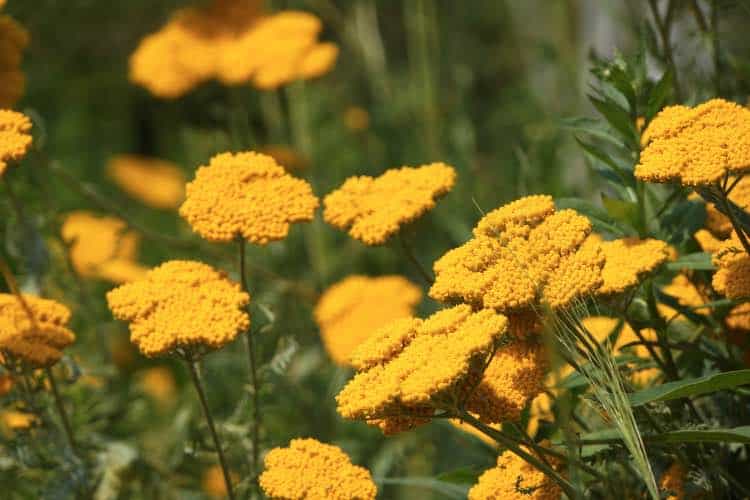 Yarrow can grow with little effort, making it the perfect perennial for beginner gardeners. These hardy perennials can withstand drought, heat, and cold, making them ideal for much of the United States.
Many gardeners love these perennials because of their ferny, dark-green foliage, and spicy scent. They bloom in late spring and early fall and showcase clusters of flowers in red, pink, yellow, or white.
Threadleaf (Coreopsis)
The perennial coreopsis species comes in a variety of sizes and colors. The threadleaf variety produces blankets of small yellow or pink, daisy-like flowers. They bloom in the summer, lasting well into autumn, and are the perfect ground cover flowering plants.
Grandiflora varieties produce large, orange-yellow blooms that fill your garden with bright color and should be planted in the middle of your garden bed.
Black-Eyed Susan (Rudbeckia hirta)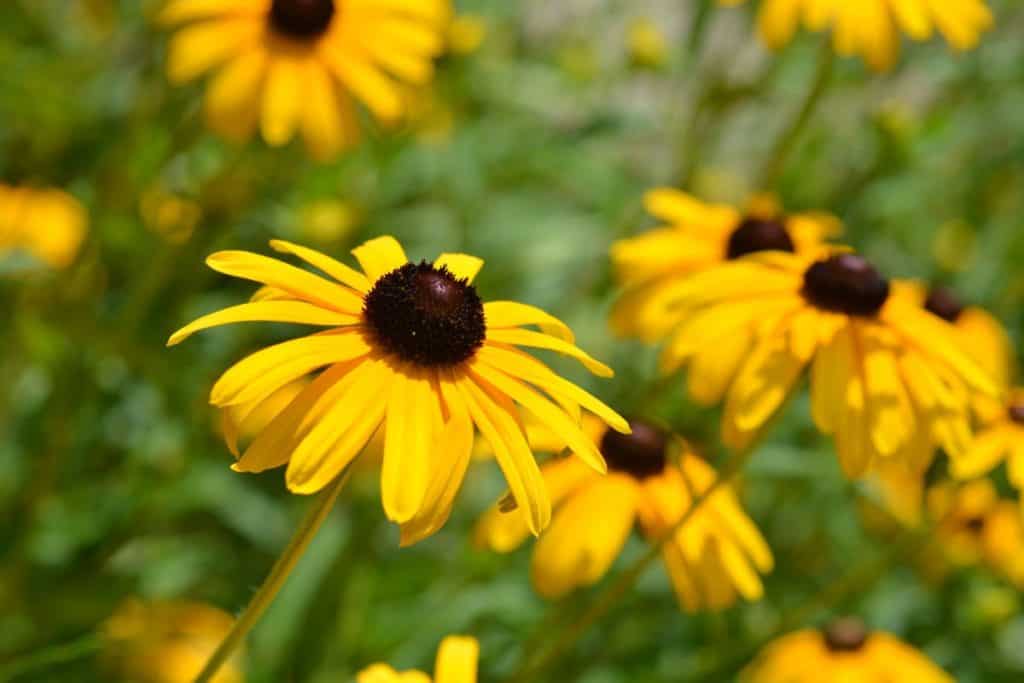 The Black-eyed Susan is an American icon, with its bright yellow and orange coloring. It starts to bloom in the early summer and lasts until the first frost. It is drought-tolerant, loves the sun, and can thrive in poor soil.
This easy to grow perennial will top out at 2-feet high, making it the perfect addition for around the mailbox or in the middle of a mixed bed.
Siberian Iris (Iris sibirica)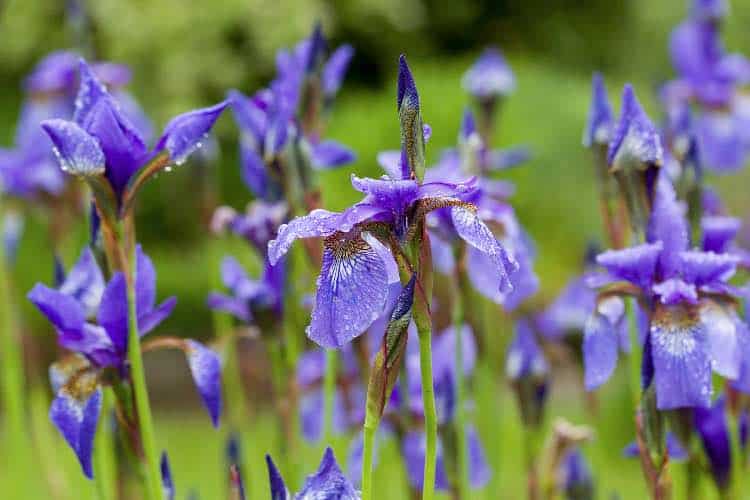 This perennial plant blooms in early summer and will fill your flower beds with color. Like other varieties of iris, the Siberian Iris loves to be planted in moist soil and can tolerate dry soil once they've become established.
They come in various colors, including blue, violet, yellow, white, and many are bicolor and will supply you with a steady supply of fresh cut flowers.
Penstemon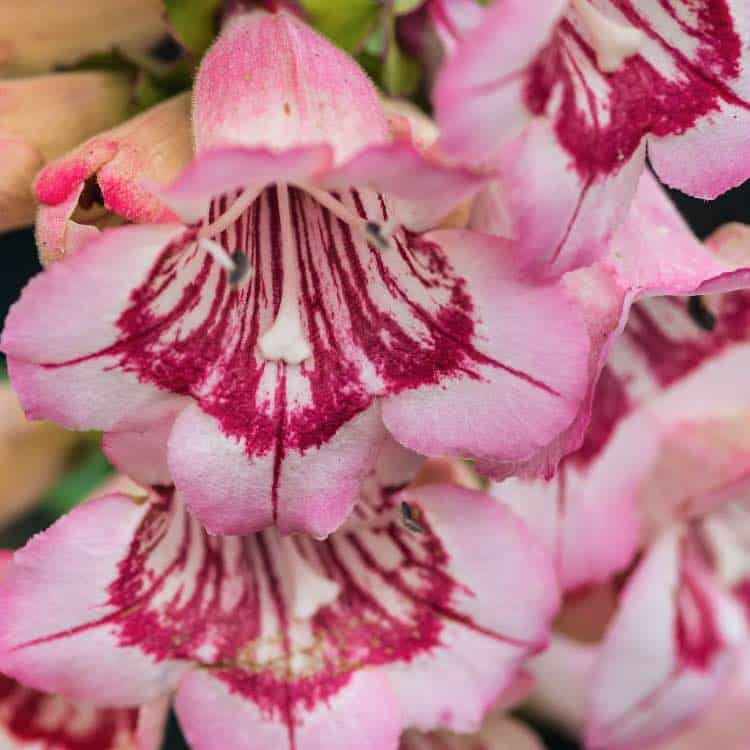 This three-foot-tall plant needs plenty of sunshine to thrive. It produces beautiful spikes of tubular perennial flowers in various colors including, white, lavender, blue, pink, and numerous shades of red.
The Husker Red variety combines beautiful purple leaves with white flowers, creating a beautiful contrast when placed with plants that have light green leaves.
Moss Phlox (Phlox subulata)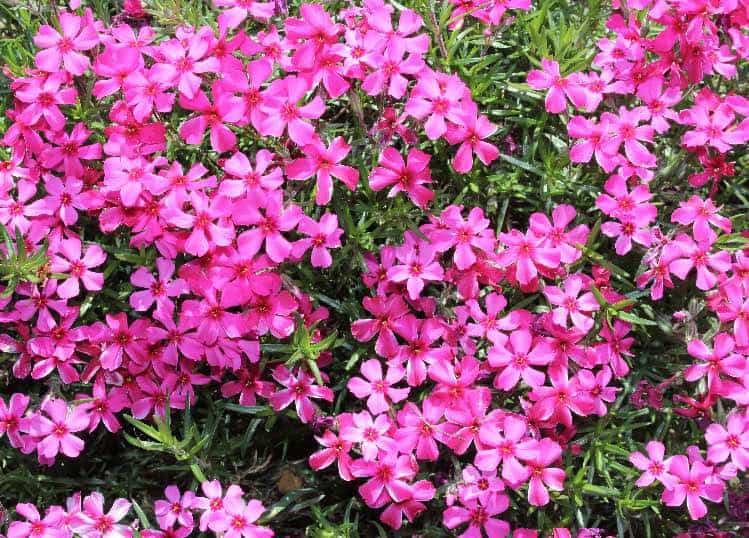 Moss Phlox forms a dense, creeping mat that grows to be six inches high and two feet wide. It is the perfect plant for rock gardens, in front of raised perennial gardens, alongside paved areas, or as one of the impressive ground cover plants on a slope.
The green foliage is covered with fragrant pink, lavender, white, blue, or red flowers in the spring.
Coral Bells (Heuchera)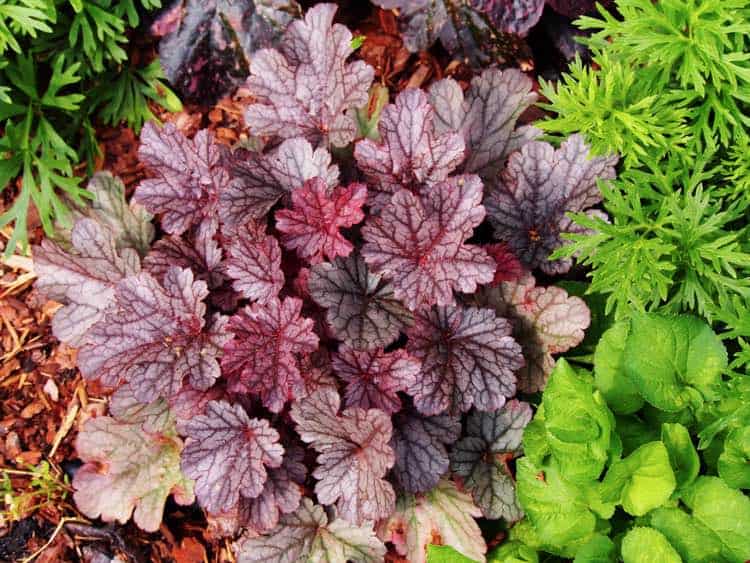 You will often find coral bells planted in the front of garden beds. The crinkly multi-colored foliage is just one of its many charms. The Purple Palace variety is best known for its deep purple leaves. Because it likes shade, you can add coral bells to your home as one of the hard to kill houseplants.
In late spring, the tiny perennial flowers that are situated on the stalks above the leaves make their appearance. This perennial likes to be planted in sun or partial shade.
Tip: Plant basil around the coral bells to repel flies and mosquitoes. It blends in nicely and works as a natural repellent, especially around the patio.
Daylily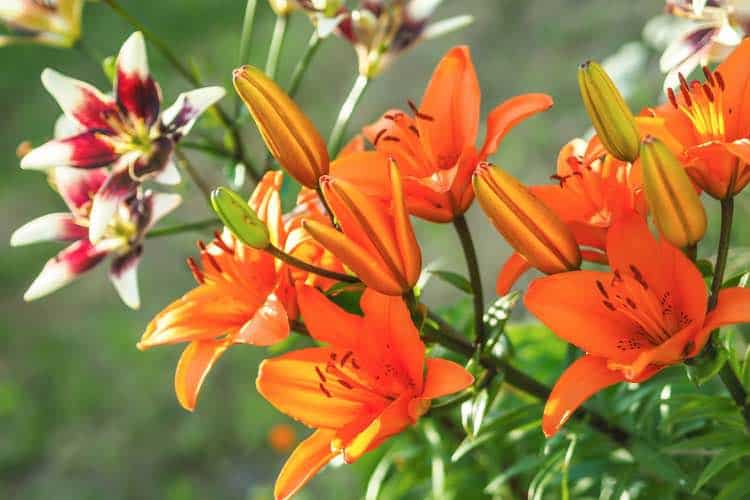 Daylilies can flourish in almost any climate and come in an endless selection of flower types and colors. They worship the sun but will still produce flowers if planted in light shade.
They are amazingly tolerant of a variety of soil conditions and will continue to grow even in times of drought. Many types will bloom on and off throughout the summer, with others blooming just once a year.
Chrysanthemum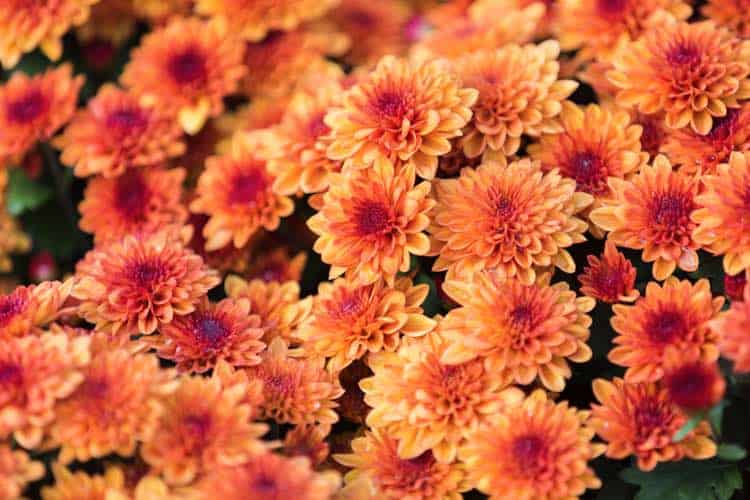 Chrysanthemum's offer the perfect amount of color for your fall garden. These autumn perennials work just as well in a pot as they go along with a border. You can find these perennials in orange, purple, red, yellow, and white and vary in size.
While these plants will come back every year, they tend to die after just a few seasons, so it may be best to replant them every year.
Asiatic Lily (Lilium)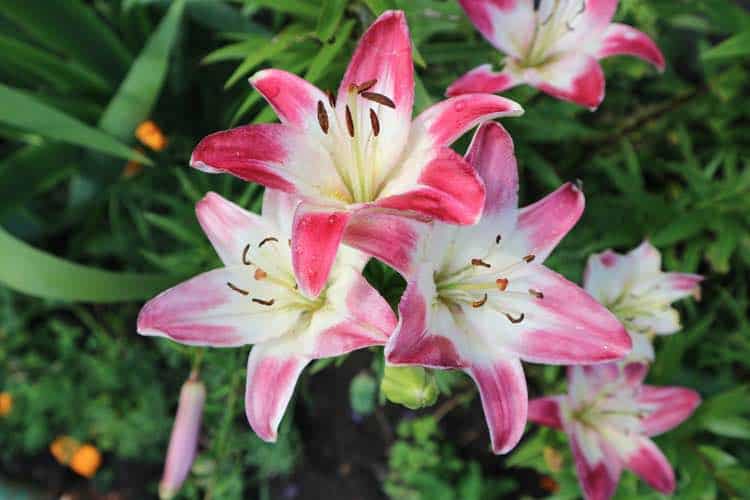 To add a reliable splash of color to your yard during the summer, you can't go wrong with Asiatic Lilies. They are available in a variety of cheerful yellows, reds, oranges, creams, whites, purples, rose, and bicolor.
You can plant them in the spring or fall, and they will quickly grow from bulbs, as long you plant them a sunny area with well-drained soil.
Hosta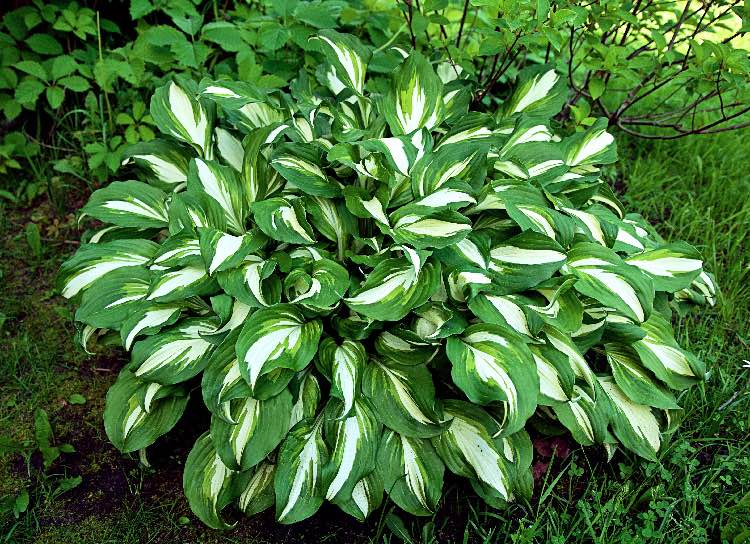 Transfix the shady corners of your yard with colorful and reliable hostas. The plant size can vary from small dwarf shrubs that stand no more than four inches high, to four-foot-tall giants.
You can plant them in the garden, beneath trees, in shady areas where you can't get anything else to grow, or you can even choose to make them hanging basket plants.
We love hostas for their beautiful chartreuse, green, blue, or bicolor foliage and their beautiful spikes of lavender, pink, or white flowers that attract butterflies and hummingbirds. If you don't want your hostas to take over, which they can easily do, divide them annually in the spring or fall.
Whirling Butterflies (Gaura Lindheimeri)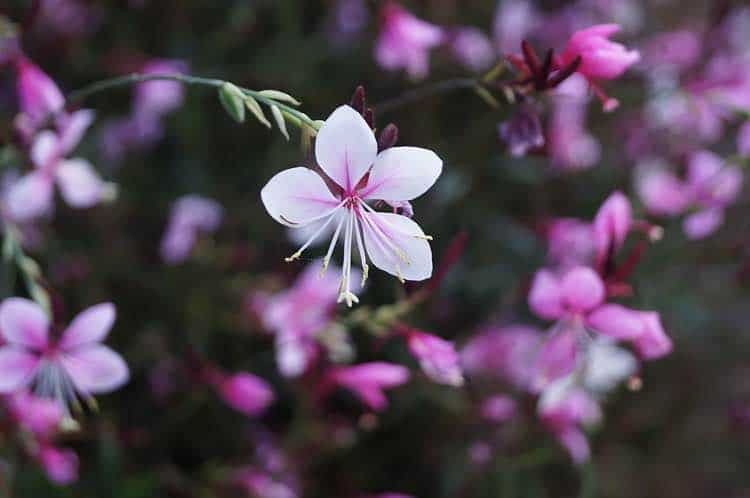 This North American wildflower, blooms for weeks with a loose spray of white flowers, tinged with pale pink. They look like a cloud of small butterflies when a light breeze is present. They aren't very reliable in the winter, but they do flower throughout summer and fall. Once they are established, they become drought tolerant, and do best in full sun or partial shade.
If you're looking to create a beautiful garden that's low maintenance, perennials are your answer. Even the newest of gardeners will have no problem maintaining these hardy plants, that will continue to bloom year after year with no work.
You may also want to check out the best evergreen trees for privacy while looking at perennials. Many of these trees also require little maintenance and provide an interesting backyard backdrop.
When choosing your plants, select ones that thrive in your specific region to ensure that you'll have beautiful and colorful blooms for years to come. As a bonus, you could choose perennials to fend off flies and mosquitoes if you have problems with them.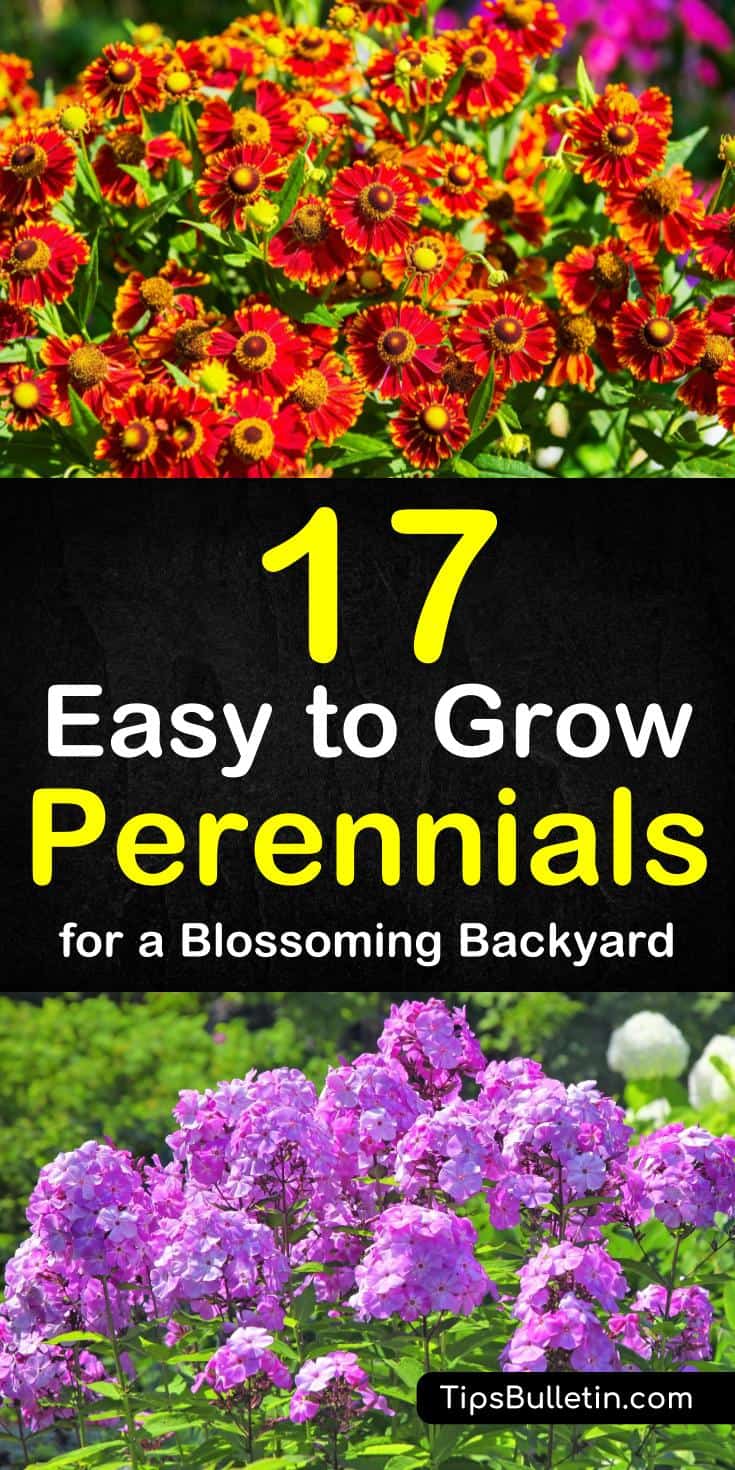 We hope you gained some valuable insight into the world of easy-care perennials. If you enjoyed learning about the top easy to grow perennials, please feel free to pass this information about perennial plants on to your friends and family on Pinterest and Facebook.