It pays to learn the benefits of Epsom salt for herbs if you grow your own. Is Epsom salt good for herbs? Your herb garden flourishes if you have healthy soil. All plants grow well when the proper amounts of potassium, nitrogen, magnesium, and sulfur are present. Using Epsom salt for herb plants means you develop healthier and more productive herb plants.
Epsom salt is composed of magnesium sulfate. Magnesium helps absorb other vital minerals, and the flavor of your finished herbs is influenced by sulfur. Epsom salt helps solve the issue if these two nutrients are insufficient in the soil.
Directly adding Epsom salts to the soil means they disperse after irrigation and rain, reducing the amount that reaches the roots. The fastest way to provide magnesium and sulfate is through an Epsom salt foliar spray or soil soak since foliage quickly collects the beneficial nutrients.
Using My Epsom Salt for My Herb Plants
Is Epsom salt good for herbs? The advantages of using Epsom salt for herbs are long documented. Though most people think of these salts and imagine an Epsom salt bath, magnesium sulfate or Epsom salts are formidable in the garden. Use Epsom salts in vegetable fertilizer as a foliar spray or soil drench to nourish your herbs and protect them from disease to produce the best crop.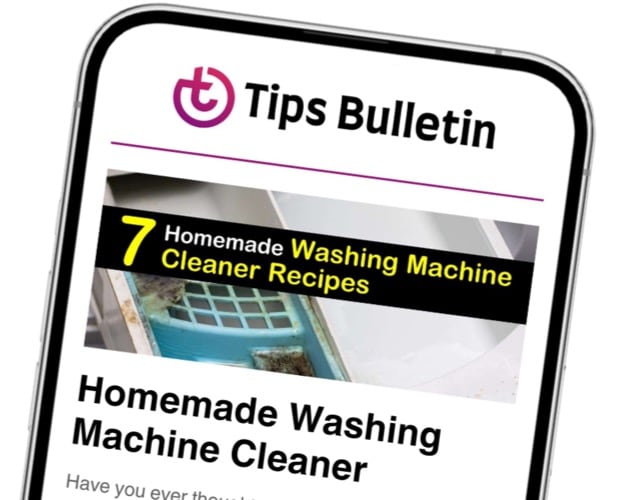 Finally, an email that Transforms Your Home.
Get the latest home and garden tips from our experts, delivered straight to your inbox.
Is Epsom Salt Good for My Herbs?
Epsom salt provides multiple advantages to your herb plants. Epsom salt is made from magnesium sulfate and is not the same as an herbal bath salt, dead sea salt, or table salt. The unique chemical structure of Epsom salt is responsible for its abilities. Other salts lacking this structure are useless and even harmful to herbs.
Is Epsom salt good for herb plants? Homemade bath salts are often loaded with essential oils and additives such as rose petals. Skip the essential oil and other additives and purchase plain, unscented Epsom salts, like Ultra Epsom salt, to use in your herb garden.
My Foliar Spray with Epsom Salt for Herbs
A mature herb leaf that has turned yellow or curled denotes low magnesium. Mineral deficiencies limit nutrient intake by preventing photosynthesis and causing herb leaves to lose their green tint. Make a natural herb fertilizer with Epsom salts to instantly improve hydration with magnesium sulfate.
Spray the entire herb or tomato plant. Magnesium is quickly absorbed when Epsom salt is sprayed topically on the leaves.
How I Use Epsom Salt for My Herbs – Soil Drench
A simple Epson salt soil soak is the cure if your soil test shows a magnesium deficit. Soaking also protects your plants against diseases and Epsom salt for house plants can increase leaf growth. Soil soaks are highly effective as the magnesium and sulfate are delivered directly to the plant roots.
Combine the Epsom salt and water and shake or stir until the salts dissolve. Spray or pour around the bases of your herbs.
The Benefits of My Epsom Salt and Herbs
Epsom salts help meet your herb plant's nutrient demand by enriching the garden soil and preventing or treating magnesium deficiency. According to the Epsom Salt Council, Epsom salt promotes plant growth and larger mature plant height.
An Epsom salt soak or spray supports seed germination, prevents diseases such as blossom end rot, and ensures a healthy, succulent herb leaf. Use Epsom salt with caution on alkaline-loving herbs like fennel, thyme, and oregano, as it sometimes leads to a more acidic soil because of its sulfur content.
Everything from tomatoes to bell peppers thrives with Epsom salt treatment. Discovering methods to use Epsom salt for herb plants gives you tools to produce better quality fresh and dried herbs. Pick up an inexpensive package of these versatile bath salts and give your herbs a boost.
If you loved this informative article on Epsom salt for herbs, please share this discussion answering is Epsom salt good for herbs with your green-thumbed family or friends on Pinterest and Facebook.