We love our houseplants, and we want the best for them. Epsom salts are purported to provide all sorts of benefits for potting soil and plant growth. However, the gardening world is fiercely divided on the efficacy of Epsom salt for indoor plants, so we're going to dispel some persistent myths about Epsom salt and give you some great tips.
Epsom salt sales were booming in the 1960s. Many of us likely learned to use it from our parents and grandparents as part of a gardening tradition. Everyone seems to have an opinion on Epsom salt, from the National Gardening Association to the American Rose Society, to the Epsom Salt Council, and every home gardener in between.
The claims in favor of using Epsom salts are numerous; they make your tomatoes bigger, cure blossom-end rot, destroy fungal diseases, and encourage more beautiful blooms on flowering plants. Is Epsom salt good for indoor plants and outdoor soil? Let's dive in and find out.
Is Epsom Salt Good for Houseplants?
Avoid common usage errors and misconceptions. There are many natural ways to help your indoor plants, from diatomaceous earth for houseplants to eggshells and Epsom salt. Discover how to use Epsom salt for indoor plants and learn the best tips and tricks for proper application.
What is Epsom Salt?
Epsom salt is a mineral compound composed of magnesium sulfur and oxygen, commonly called magnesium sulfate. Epsom salt is named for the town of Epsom, England, where it was discovered accidentally during the summer of 1618.
An English farmer named Henry Wicker noted that a local water source, rich in magnesium, had diuretic effects. We've been using magnesium sulfate to treat constipation ever since.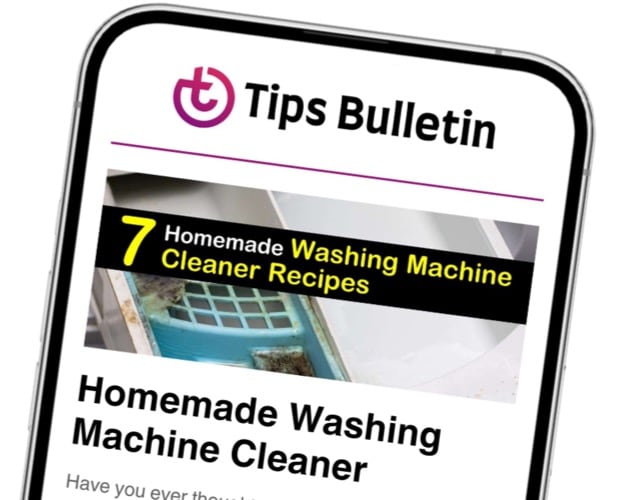 Finally, an email that Transforms Your Home.
Get the latest home and garden tips from our experts, delivered straight to your inbox.
We also use magnesium sulfate to treat ailments both topically and internally, and it's even effective in cases of preeclampsia, a pregnancy condition characterized by high blood pressure and seizures.
What about the use of Epsom salt for indoor plants? Here's where the science gets a bit less conclusive. Since the primary component of Epsom salt is magnesium, one could say that magnesium sulfate is only effective against magnesium-based nutrient deficiencies.
What are Nutrient Deficiencies in Soil?
Much like people, plants need nutrients. When there is a nutrient deficiency, your soil lacks an essential nutrient. The most common nutrient deficiencies include a nitrogen deficiency, characterized by wimpy yellow leaves and spindly stalks, a potassium deficiency that browns the leaf at the edges, and a phosphorus deficiency, characterized by sluggish growth and dull plant leaves.
Soil health and mysterious nutrient deficiencies are challenging for any gardener to diagnose without a proper soil test. Poor growing conditions and sandy potting soil exacerbate the problem, which should be the first area you check when trying to combat a deficiency in your indoor plants.
Unfortunately, our beloved indoor plants are more susceptible to these issues because they can't access the vitamins and minerals available in the rest of the garden soil. Use Epsom salt for potted indoor plants regularly to ensure they have sufficient magnesium levels.
What are the Signs of a Magnesium Deficiency?
Soil is often deficient in essential nutrients such as nitrogen, phosphorus, and potassium. It's generally rare to have a significant magnesium deficiency, especially in potting soil, because it's just nutrients and organic matter combined to make a super leaf seed germination fertilizer. If you conduct a soil test in your tomato bed, and it comes up lacking, use Epsom salt for plants in the garden as well as indoors.
Is Epsom salt good for an indoor plant? It could be if you've identified the right kind of deficiency. Certain plants are more prone to magnesium deficiencies than others.
If you have a tomato plant, pepper plant, eggplant, or squash, look for red or yellow discoloration between the leaf veins and premature leaf death. Confirm the magnesium level in your soil with a soil test, and then consider using Epsom salt for an indoor plant or outdoor garden as a magnesium boost.
Add a few granules of dry Epsom salt to the soil surface of your indoor plant or house plant and water in the Epsom salt. Overcompensating with Epsom salt could burn the roots and foliage. Observe your plant's health and growth over the next week to determine if more action is necessary.
Blossom-End Rot Treatment
Blossom-end rot is when the bottom, or blossom end, develops unsightly, sunken spots. For years, home gardeners believed that adding Epsom salt effectively treated this issue. However, we now know that blossom-end rot is due to a calcium deficiency which is usually brought on by inconsistent watering and extreme temperature fluctuations.
Unfortunately, this gardening myth is busted; Epsom salt for an indoor plant with blossom end rot is ineffective. To avoid blossom end rot in your tomato plant or pepper plants, water deeply and consistently, use mulch to retain moisture, and keep an eye on plant growth for signs of distress.
Can Epsom Salt be Used as Fertilizer?
Many home gardeners are eager to avoid any commercial fertilizer, favoring home-grown methods to fertilize houseplants. However, Epsom salt's effectiveness as a balanced fertilizer is somewhat limited. Most common fertilizers have a nutrient rating of 5-5-5, which is an equal measure of nitrogen, potassium, and phosphorus.
While magnesium is an essential nutrient, your potted plant won't use extra magnesium the same way it would an abundance of nitrogen. Using Epsom salt for an indoor plant with a magnesium deficiency is safe, effective, and ideal for plants experiencing poor growing conditions and sandy soil.
Magnesium Spray for Houseplants – DIY Leaf Treatment
Epsom salt and indoor plants make good partners under the right circumstances, similar to when you use eggshells in potted plant soil. An Epsom salt solution won't improve things like plant height or bloom size, but when applied as part of a balanced approach to indoor plant care, it helps maintain magnesium levels in deficient soil, contributing significantly to overall plant health.
Epsom salts are an easy, water-soluble way to add magnesium into the soil and even a bit of helpful sulfur content when used sparingly. When you use Epsom salt for houseplants, dissolve two tablespoons of Epsom salt (not table salt) into a gallon of clean water, and pour into a handy spray bottle. Apply this foliar spray monthly and note any improvements or problems in your plant's health.
In larger concentrations, Epsom salt can also be used as powerful weed killer, especially when combined with vinegar.
We hope you enjoyed learning about this unique and surprisingly polarizing mineral compound. Is Epsom salt good for indoor plants? Using Epsom salt for indoor plants is beneficial to certain types of magnesium-deficient species like tomatoes and peppers. Although it won't counter aphids on an indoor plant, Epsom salt can be useful under the right conditions.
Still, it can't be used as a stand-alone fertilizer to encourage vigorous growth. Whether you're a master gardener or just beginning your houseplant journey, your experience might be different from someone else's; keep trying new things and always use the methods that work best for you.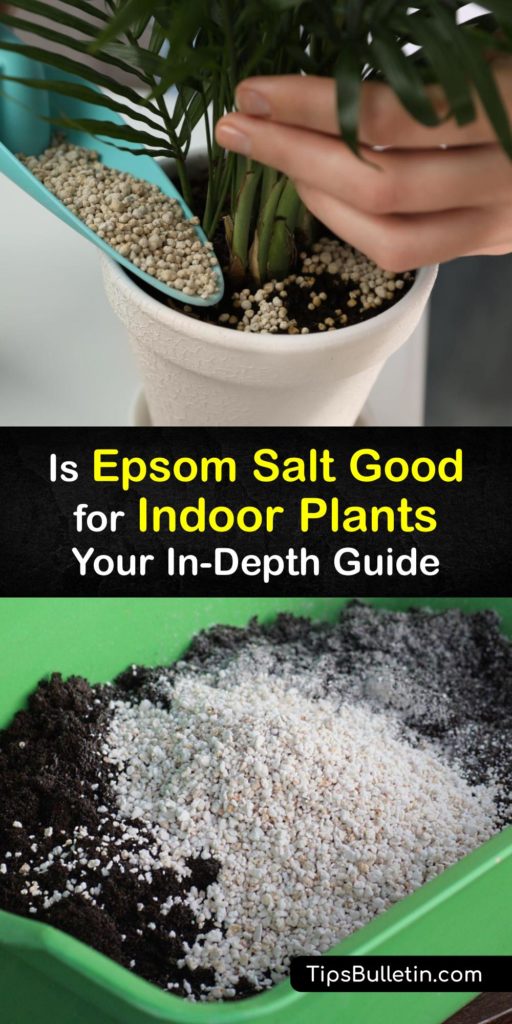 If you loved learning about Epsom salt for indoor plants, share this article with a friend on Pinterest or Facebook who has questions about houseplants and Epsom salt.