Many gardeners recommend Epsom salt as an affordable way to improve your garden and potted plants as spring approaches. Using Epsom salt for potted plants offers many benefits, and the salt is readily available online and in many stores.
Epsom salt, or magnesium sulfate, aids seed germination, encourages plant growth, produces more flowers, promotes chlorophyll production, and deters pests like slugs and voles. It supplements your usual fertilizer by providing essential nutrients.
When a plant lacks a specific nutrient, it will display visual indications. If your plant leaves turn yellow all over, it may indicate that it requires additional sulfate. Your houseplant may have a magnesium deficiency if the leaf becomes yellow between the veins (not the veins themselves). Using Epsom salt for a potted plant fixes these issues.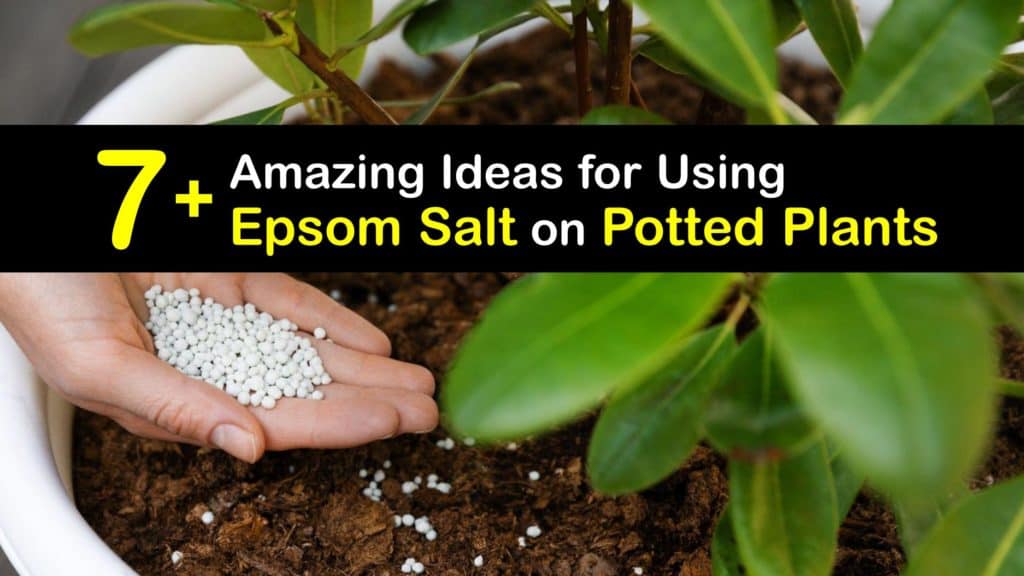 Ways to Use Epsom Salts for a Potted Plant
If you've ever wondered is Epsom salt good for potted plants, the answer is absolutely, and it's wise to learn how to use it for your house plant. Magnesium and sulfur are critical elements plants use as building blocks, and Epsom salt for potted plants provides these.
Although magnesium and sulfur exist naturally in garden soil or potting soil, they may be reduced due to various factors, including high agricultural usage.
Unlike most chemical fertilizers, Epsom salt for a potted plant does not build up over time, so you can't overdo it. Epsom salt fertilizes roses, a tomato plant, impatiens, pansies, and more.
Master Gardeners promote Epsom salt, and commercial growers worldwide use it daily. According to the National Gardening Association tests, roses treated with Epsom Salt grow fuller and develop more flowers.
Pepper plants nourished with Epsom salt experience more plant growth than those planted with commercial fertilizer. Growers ask, is Epsom salt good for potted plants, and the answer is yes.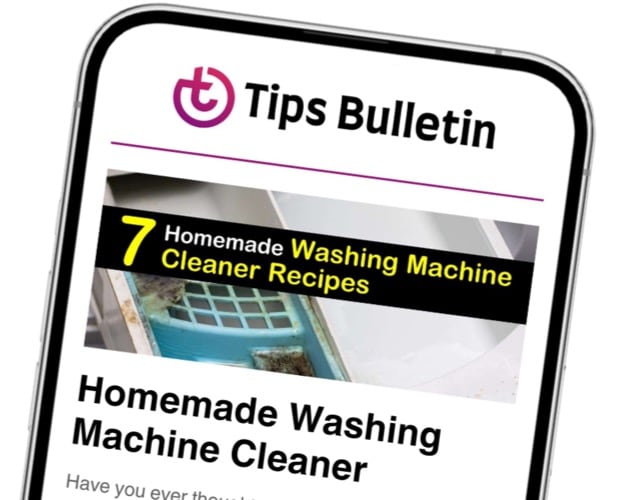 Finally, an email that Transforms Your Home.
Get the latest home and garden tips from our experts, delivered straight to your inbox.
Is Epsom Salt Good for Houseplants?
Epsom salts assist your plants in achieving maximum development and lushness if your soil test is positive for magnesium shortage. To improve soil pH and increase nutrients, the Epsom Salt Council recommends an Epsom salt soil drench or applying dry salt and watering it in, whether you are using it for low maintenance outdoor potted plants or those inside.
Epsom salts have a neutral pH and are safe for plants, especially houseplants in pots. To increase nutrient absorption, combine two teaspoons of Epson salt with one gallon of water and spritz over leaves rather than roots.
You can also mix the salts straight into the soil, like you would for a natural fertilizer for zucchini, using one teaspoon per foot of plant height. Give your houseplants Epsom salts every month and watch for improvements in leaf brightness and growth.
Epsom Salts and Potted Vegetation – Pest Control
Magnesium sulfate is a naturally occurring pesticide to protect your house plant from diseases like blossom end rot and unwanted insect visitors. If you have a pest problem plaguing your potted plants and prefer not to bring harsh chemical pesticides into your home, Epsom salt is likely the solution.
Instead of using ordinary table salt to dry and destroy snails and slugs, use Epsom salts to get rid of the pests and strengthen your roots and flowers. Combine a cup of Epsom salt with five gallons of cool water, apply to foliage with a sprayer for general insect control, or sprinkle dry Epsom salts around the bottom of plants when you grow tomatoes in 5 gallon buckets or have other plants that need an organic boost.
Apply a Magnesium Sulfate Spray
Mineral shortages obstruct photosynthesis, causing leaves to lose their green hue and hindering nutrient absorption. A mature yellowing leaf or curling indicates low magnesium levels.
For each foot of plant height, use one tablespoon of Epsom salts combined with four cups of water as a foliar spray to spray onto the leaves. When magnesium is given directly to the leaves, it absorbs quickly.
Epsom Salts Support Seed Germination
Magnesium improves the germination of seeds by reinforcing cell walls and increasing growth energy. Sulfur is rapidly lost throughout the germinating process, so after seeding, saturate the soil with an Epsom salt soil drench to provide magnesium sulphate.
Epsom salts help plants germinate more quickly, making them perfect for starting your potted plant from seed.
Pour the magnesium sulfate mixture on the potting soil or mix one tablespoon of dry Epsom salt into the earth inside each hole before planting. Adding Epsom salt via a soil drench to your plants monthly improves growth and keeps your indoor plant or palm trees healthy.
Increase Nutrient Uptake
Those experienced with gardening know when you fertilize houseplants with Ultra Epsom salt, you increase the plant height and health. Epsom salt aids nutrient absorption in plants.
Magnesium sulfate increases the cell uptake of essential minerals like nitrogen, phosphate, and sulfur. In one recent study, pepper plants were given a conventional drench of Epsom salt in water twice a month by testers in five states. Most of the treated plants had thicker greenery and larger vegetables.
The
Secret for Thriving Potted Roses
Epsom salts include magnesium, which enhances a slow-release rose fertilizer, including more nitrogen, potassium, and phosphate for both new and mature rose bushes.
Pour a tablespoon of Epsom salt in the bottom of the planting hole before adding a new rose bush. Spray foliage as plants begin to leaf in the spring and again during flowering with one tablespoon of salts per gallon of water for established roses.
Prevent Root Shock Using Epsom Salts
Transplant shock or root shock is a common problem when transferring your potted plant from one pot to another. Houseplants sometimes outgrow their container, meaning growers must move them to a larger pot.
Plants in nature are typically not uprooted, and transplanting to a new pot is often stressful for your potted plant and sometimes results in a failure to thrive called root shock. Epsom salts can help.
When you transplant house plants from one pot to another, handle the roots carefully. Root damage leads to other problems and the plant's leaves wilt or get discolored, which are indicators of root shock.
Using Epsom salt while transplanting helps prevent transplant shock and supports your indoor plant with additional nutrients during a stressful time. When transplanting, create a soil drench by mixing one tablespoon of Epsom salt in a gallon of water and apply to the soil around the roots of your freshly potted plant.
Boost Flavor with Epsom Salt
If you have an indoor vegetable plant, Epsom salt has tons to offer when it comes to the taste of your produce. Plants at optimal health produce the tastiest fruits and vegetables as well as the most vibrant flowers.
Epsom salts are a simple way to enhance your plant's nutrition and provide everything it requires, so it produces the highest quality product. Make an Epsom salt solution with one tablespoon of salt per gallon of water and pour it on the roots of your vegetable, fruit, and nut plants for an incredible flavor boost.
While Epsom salt is ideal for potted plants, you can also use it in the garden. Make a homemade weed killer with Epsom salt for areas you don't want things to grow. You can also use Epsom salt to kill an old tree stump that is in the way, although it does take a little time.
Where to Purchase Epsom Salt

s

Epsom salt is readily available and reasonably priced, so you won't have to look for it in specialty stores. People use Epsom salt for bathing sore muscles and soothing skin, so look for it in the bath area of the drugstore or a grocery shop.

Epsom salt is also likely found at your local garden center because it's great for a variety of plants, including indoor plants, grass, flowers, veggies, and more. If you feel the salt might come into contact with your skin, look for a United States Pharmacopeia label, which confirms it is safe for use on humans.

Droopy, yellowing, or unhealthy house plants bring down the mood in a home and look unappealing. Epsom salts provide several benefits to your indoor plants, from fertilization to pest control.

It contains no toxic chemicals and doesn't build up in the soil like many commercial fertilizers. Thanks to its common use in personal care products, you may already have Epsom salt on hand at home.

Whether you're struggling with pests on your potted plants, yellow and droopy leaves, or poor quality soil, an Epsom salt soil drench or foliar spray offers plants the nutrition they need and deters pests.

Outside in the garden, Epsom salt supports the growth of outdoor plants, helps nourish and renew your grass, and even aids in the removal of stubborn tree stumps. Epsom salt is a valuable all-around tool for your indoor and outdoor gardening needs.
If you loved this article on Epsom salt for potted plants, please share these clever tips on Epsom salt for a potted plant with your friends and family on Pinterest and Facebook.