There are so many ways to use Epsom salt for strawberries. As interest shifts to focus on organic and frugal gardening, using Epsom salt for strawberry plants is smart. Lots of gardeners ask, is Epsom salt good for strawberries? Epsom salts are magnesium sulfate crystal structures and have various benefits in the garden.
The goal of growing strawberry plants is to produce a large harvest of ripe, succulent, sweet berries. Epsom salts support this goal by offering an effortless way to boost nutrition, preserve health, and treat pest invasions in your strawberry patch.
Magnesium and sulfur are building blocks for your strawberry plants. Although magnesium and sulfur occur naturally in native and potting soil, they are often present at reduced levels due to various factors, including the previous usage to grow plants.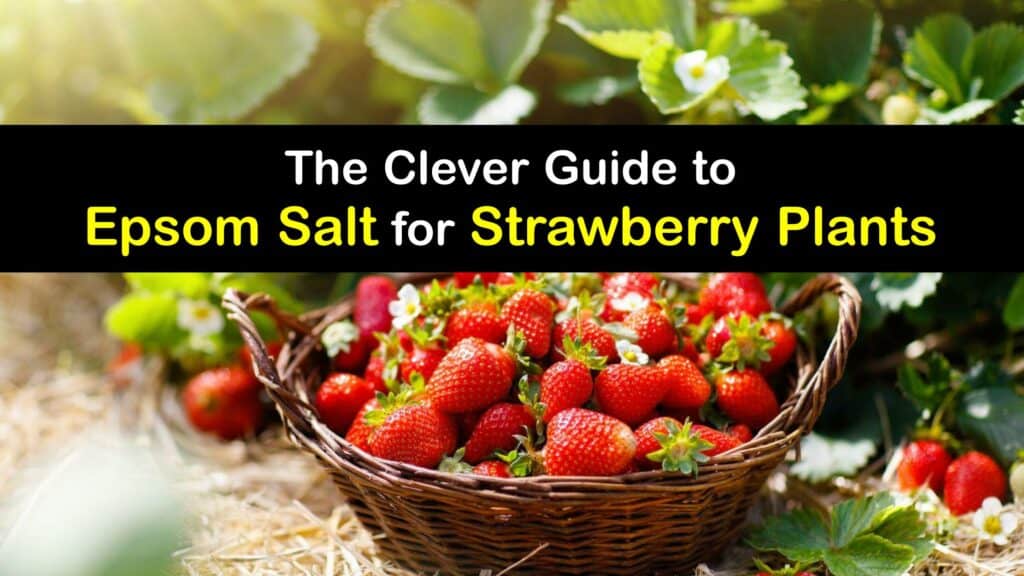 My Guide to Using Epsom Salt for My Strawberry Plants
Epsom salts are best known for their use as bath salts to soothe aches and pains, yet they do so much more. They're available at almost every grocery store and online and are affordable compared to chemical insecticides and pesticides. Epsom salt can also be used as weed killer in larger quantities.
Is Epsom salt good for strawberries? Using Epsom salt for strawberry plants allows growers to keep harsh chemicals out of their home gardens. Learning about employing Epsom salt for strawberries gives gardeners new ways to solve pest issues and improve their soil to facilitate growth and fruiting.
Epsom salts pose no threat to beneficial insects and pollinators and are not unsafe for people. Included as one of the best ways to grow strawberries, if you're looking for a natural alternative to improve your strawberry patch without a substantial monetary investment, adding Epsom salt to your plants is the way to go.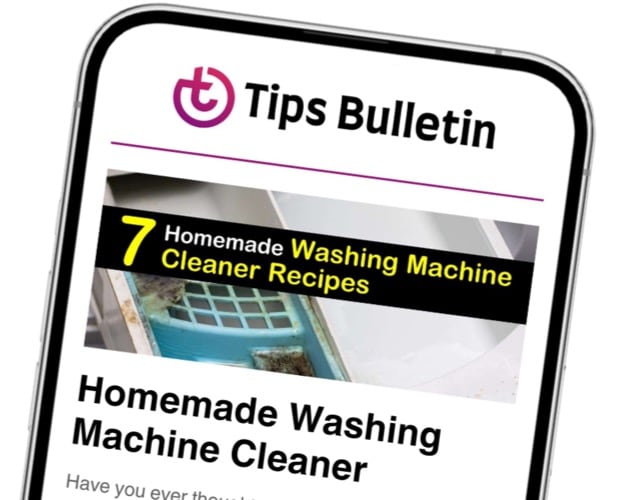 Finally, an email that Transforms Your Home.
Get the latest home and garden tips from our experts, delivered straight to your inbox.
Unlike most chemical fertilizers, Epsom salt won't build up in the earth over time and contains no toxic compounds. Using Epsom salt is a safe and natural way to support your strawberry plants in producing their best harvest. Epsom salt is good for garden plants other than strawberries, too.
Is Epsom Salt Good for My Strawberry Plants?
Is Epsom salt good for strawberries? The quick answer is yes. Adequate soil is required to grow strawberries; organic fertilizer is an excellent way to improve native earth. You can also make a homemade eggshell fertilizer for strawberry plants along with other items in the home for healthy and enriched soil.
Instead of reaching for chemical products like Miracle Grow and Miracle Gro Performance Organics, use Epsom salt as plant food for your strawberry patch throughout the growing season.
If soil test results show a magnesium deficiency, Epsom salts help your strawberry plants grow lush. Epsom salts are comprised of magnesium sulfate. Studies reveal magnesium sulfate increases cells' intake of vital minerals, including nitrogen, phosphate, and sulfur but Epsom salts don't neutralize acidic soil.
The salts are neutral with no impact on soil pH, making them suitable for acid-lovers like your strawberry plant and tomato plant. Epsom salts are an ideal balanced fertilizer to help your plants set more fruit, maintain resistance against diseases like blossom end rot, and aid in pest control.
Using Epsom Salt for My Strawberry Plants as Fertilizer
Whether you grow day neutral strawberries, sour strawberries, or a June bearing strawberry plant, the benefits of combining Epsom salt and strawberries are vast. Fertilizing strawberries with Epsom salts is budget-friendly, straightforward, and keeps your garden organic, making it perfect for growing fruits without a large investment.
Correcting a magnesium deficiency in the soil is relatively simple. Make your own organic fertilizer for strawberries and use Epsom salts as a granular fertilizer by sprinkling a thin layer around the bases of your strawberry plants before watering as usual, or mix with water to make liquid fertilizer.
Pour the fertilizer over the soil after planting in early spring and again as needed to ensure growth and fruit production.
Using Epsom Salt for My Strawberries to Avoid Root Shock
Many gardeners who grow strawberries take their strawberry runners and use them to make daughter plants to increase the production of their patch. Transplanting and the risk of root shock are inherent parts of growing strawberry plants.
Handling the roots gently while transplanting strawberries is vital to prevent harm. Numerous issues arise when the roots are disrupted; root shock is typically indicated by the plant's leaves wilting or becoming brown.
In nature, strawberry plants are seldom uprooted; therefore, the transplantation process is frequently disagreeable and occasionally causes root shock, a failure to flourish. Epsom salts help prevent the problem.
When relocating a plant, soak the soil surrounding the roots with the solution, and repeat this procedure until the soil is completely saturated. While transplanting daughter plants, Epsom salt minimizes transplant shock and provides your strawberry plant with extra nutrients during a challenging period.
How I Use Epsom Salt for My Strawberries for Pest Control
As a naturally occurring insecticide, the magnesium sulfate found in Epsom salt shields your growing strawberries from pesky insects and ailments like blossom end rot.
If you notice bugs on your strawberry runners or damage to leaves and fruits, this valuable bath salt provides an economical and efficient solution. Instead of spraying chemical pesticides on your carefully cultivated strawberry patch, use Epsom salt pest control.
Shake well to combine, and use a garden sprayer to apply to your strawberry plants to remove pests. Epsom salt works great for pepper plants and green beans too. Apply dry Epsom salts around the bases of your strawberry plants in a ring to prevent slugs and snails from feeding on them.
Strawberries are most productive in rich soil with lots of organic matter and regular fertilizing. With at-home fertilizer ideas such as banana peel and eggshell becoming more popular, Epsom salts are a fantastic tool to add to your gardening arsenal.
These bath salts are widely available, cost-effective, and serve more than one purpose in the home garden. If you need pest control or a simple fertilizer that is easy to prepare, consider Epsom salts for your strawberry plants.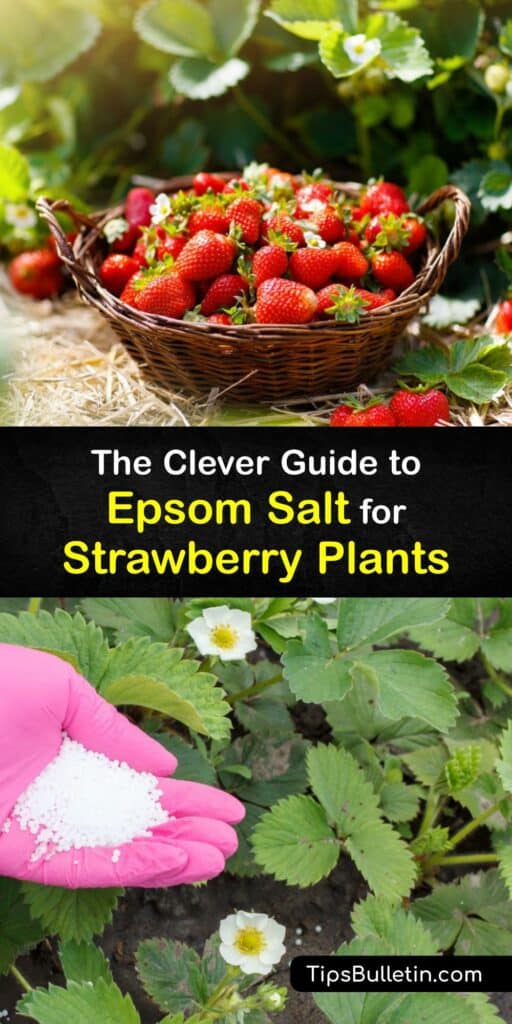 If you enjoyed this article on Epsom salt for strawberries, please share this brilliant information on Epsom salt for strawberry plants with your friends and family on Pinterest and Facebook.