A good night's sleep is a crucial part of your day. Without restful sleep, you will be cranky, anxious, tired, and possibly suffer from brain fog or a mental slowdown. If you always feel tired, even in the morning, you may not be getting enough sleep, or it may not be of sufficient quality to refresh your body.
Essential oils can help enhance your sleep if you suspect that your sleep quality or quantity is lacking. I've suffered from insomnia for most of my life, so I have researched and tested essential oils for improving the quality of sleep.
Everyone is different, so I can't say which ones will work best for you. However, these are the oils that are known to enhance relaxation and promote good restful sleep.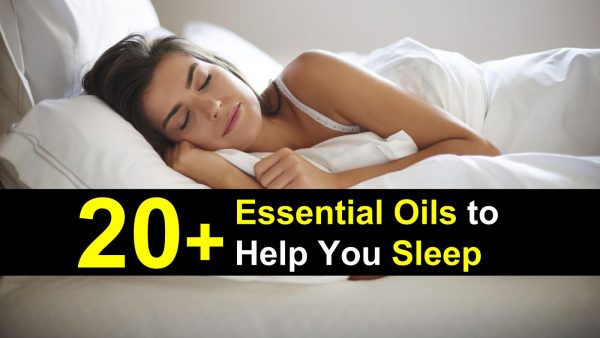 What Essential Oils are Good for Sleeping?
In this article, we're going to go over 20+ essential oils for sleep. We're going to find out what essential oils are good for sleeping, and how does lavender oil help you sleep. Give them a try and let us know how they work for you.
Of course, none of these essential oils will work well if you do not regularly clean an essential oil diffuser. A thorough cleaning is necessary about once a week if you use your diffuser frequently.
How Does Lavender Oil Help You Sleep?
How does lavender oil help you sleep and how do diffusers work to bring the scent into the air? Lavender (Lavandula angustifolia) has long been used to ease tension and encourage relaxation. It relieves stress, acts as an anti-depressant, and has sedative properties.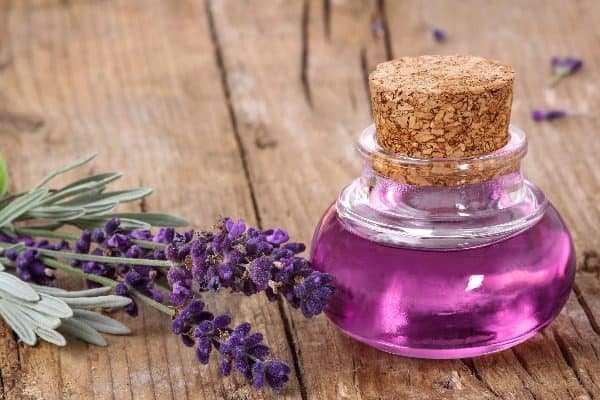 Furthermore, several small studies show that lavender oil enhances sleep mild to moderately well. In one study, done by the University of Southampton, participants who used lavender oil aromatherapy at night averaged 20% better sleep than the placebo group. Some people use a mixture of lavender oil and Roman chamomile for the best results.
Where to Put Lavender Essential Oil for Better Slumber
Make a 10% solution of lavender oil and sesame oil or coconut oil (one drop of lavender oil to 9 drops of carrier oil). Place four drops of the oil mixture on a cotton ball and place it into a small cup or glass.
Hold the cup about 6 to 8 inches below your nose and inhale the aroma, taking ten deep breaths. Place the container on your bedside table, near your head, overnight.
Other than as a sleeping aid, lavender essential oil is an outstanding way to repel mosquitoes. If you don't have any lavender essential oil, you can also use lavender as one of the plants for your bedroom in much the same way.
Roman Chamomile and German Chamomile Essential Oil
Both Roman Chamomile and German Chamomile (Matricaria chamomilla and Chamaemele nobile) essential oils are calming, soothing, and relaxing in both tea and aromatherapy forms.
It is believed to calm the nerves, reduce anxiety, and ease the stomach. Both promote a good night's sleep, especially when combined with lavender. Please be careful with Chamomile; it can cause skin rashes in some people.
Valerian Essential Oil
Valerian essential oil is very effective at inducing restful sleep. It has been used historically to reduce stress and tension while fostering a sense of calm and wellbeing.
Valerian root (Valeriana fauriei) has a musky, woody scent that is not always appreciated, so it is best to blend it with more pleasant scents for aromatherapy use.
Neroli – Orange Blossom Essential Oil
Neroli essential oil (Citrus aurantium) is also known as orange blossom oil. It has a pleasant aroma and is believed to relieve stress and promote calm and relaxation. Neroli essential oil lifts the mood, inspiring a feeling of happiness.
It is often used in natural quit-smoking therapy and to reduce anxiety and anger. It also helps reduce blood pressure and has a sedative effect that promotes healthy sleep.
Clary Sage Essential Oil
Clary sage (Salvia sclarea) has a comforting scent that acts against stress. It has beneficial effects on many parts of the body and is known to have high concentrations of esters like linalyl acetate which have sedative and relaxant properties. Sage essential oil, with its antibacterial qualities, also works really well to heal a sore throat.
Do not combine clary sage with alcohol or narcotic use, as it enhances their effects and could be dangerous. The oil from clary sage helps boost self-esteem and confidence. It is frequently used to reduce stress and treat anxiety and depression.
Patchouli
The peaceful and romantic scent of patchouli essential oil helps lift depression and fill you with hope. Long used in traditional Asian medicine, it stimulates the release of serotonin and dopamine levels in the brain to lift away feelings of anxiety, sadness, and anger.
It also acts on the sex hormones as an aphrodisiac. Patchouli essential oil has sedative qualities which relax the body and mind while promoting healthy sleep.
Use it in your atomizer or diffuser or add it to your nightly moisturizer. It is good for the skin and helps prevent the signs of aging while healing small cuts and skin irritations.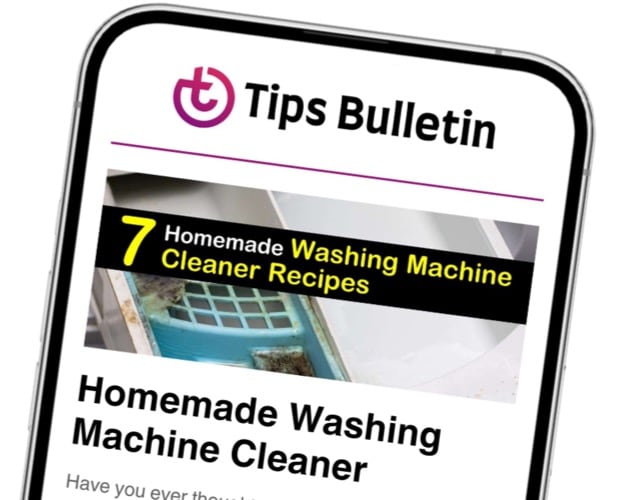 Finally, an email that Transforms Your Home.
Get the latest home and garden tips from our experts, delivered straight to your inbox.
Woodsy Sandalwood Oil
Sandalwood is a warm, rich and woodsy fragrance used in incense, perfumes, aftershaves, and many masculine cosmetics. Three varieties see popular use: Indian Sandalwood (Santalum album), Hawaiian Sandalwood (Santalum ellipticum), and Australian Sandalwood (Santalum spicatum).
Sandalwood oil has remarkable medicinal properties as well as its sedative effect. Sandalwood calms inflammation, anxiety, stress, and restlessness. It induces positive thoughts, increased concentration, and calms the mind and body. It is soothing on the nervous system and helps induce healthy sleep.
Warning: In some people, sandalwood oil inhalation elevates the pulse rate and raises blood pressure. Use with caution.
Cedarwood Essential Oil
The fresh, woody smell of cedar wood reminds me of the great outdoors. Its scent is part of its charm and may be part of why it is so effective. It relaxes the mind, improves concentration and memory and reduces stress and anxiety.
Cedarwood oil contains cedrol, which produces a sedative effect. Several small studies show that using cedarwood oil in nightly aromatherapy increases the amount and quality of sleep.
When used in aromatherapy, the scent induces the release of serotonin which affects your mood and has a sedative effect on the body. Serotonin converts to melatonin in the brain, resulting in restful sleep.
Cedarwood aromatherapy is helpful for people suffering from anxiety, stress, depression, and insomnia.
Marjoram Essential Oil
You probably know marjoram as a cooking herb, but it is also a calming plant. The essential oil has a warm, spicy scent that is soothing for muscle and joint aches and for calming the mind and inducing peaceful sleep.
Ylang-Ylang for Optimal Sleeping Conditions
The oil of the Ylang-Ylang flower (Cananga odorata) has a reputation as an aphrodisiac and sleep aid. The scent is pleasant, fruity, and floral.
Linalool, one of the components of ylang-ylang oil, has been shown to reduce stress levels, according to a 2006 study published in Phytotherapy Research. It helped improve relaxation, decrease blood pressure, and improve moods in 40 volunteers.
A 2008 study in the International Journal of Neuroscience showed that ylang-ylang aromatherapy increased feelings of calm and relaxation.
Inhaling Ylang-Ylang essential oil or absorbing it through the skin is believed to have a positive effect on the limbic system, controlling emotions and calming the nervous system. It also has physical impacts on the body including easing the heart rate, blood pressure, breathing and stress levels.
Do not take Ylang-ylang essential oil internally without a doctor's supervision. It can have toxic effects. To use it, dilute ylang-ylang oil with a carrier oil such as jojoba oil, sweet almond oil, or avocado oil.
Bergamot for Mood Balance
Bergamot oil is cold-pressed from the rind or peel of the bergamot fruit. Unlike most citrus oils, bergamot has a calming, soothing effect. It balances the emotions and improves sleep.
You may be familiar with the oil through its inclusion in Earl Gray Tea, known to be a soothing blend. Bergamot essential oils contain several flavonoids that soothe the nerves and reduce anxiety and stress.
These components lower blood pressure, reduce depression, and help treat insomnia. They also regulate body hormones like serotonin and dopamine which induce feelings of relaxation and have a sedative effect.
Lemon Balm Oil
Melissa officinalis, or lemon balm, is a relaxing and inspiring scent known to lower blood pressure and soothe the nervous and digestive systems. It is useful for relieving nervous tension, anxiety, and insomnia.
Vetiver Essential Oil
Calm and ground your nerves with the relaxing benefits and earthy scent of vetiver. It is useful for calming the mind and is often used in meditation.
The oil of vetiver is a known sedative, relieving emotional stress, anger, anxiety, and nervousness. Use it for sleep issues and insomnia due to stress and hormones.
Vetiver oil has an earthy scent, so you may prefer to mix it with other scents for aromatherapy use.
Benzoin Oil
Benzoin has a pleasant, vanilla-like scent.In addition to its many health benefits, benzoin is an antidepressant and can be both a stimulant or a sedative. It balances the nervous system, relieving anxiety and stress. It lifts the mood and alleviates depression.
Use benzoin essential oils for sleeplessness caused by emotional stress, worry, or tension, and when sick with a cough or bronchitis. Some people are overly sensitive to benzoin, so use it with caution until you know it works for you.
Jasmine Oil
Derived from the Jasmine flower (Jasminum officinalis), people in Asia use jasmine oil as a natural remedy. It is believed to improve the mood, relieve stress and anxiety, and balance the hormones. Its medicinal properties make it helpful for insomnia, stress, nervous symptoms, apathy, and depression.
Rose Essential Oil
Rose oil (Rosa damascena) has a long list of healthful benefits, it has positive effects on the nervous and digestive systems and helps with menstrual problems. It is also relaxing and soothing in the treatment of nervous tension, depression, and insomnia.
A 2009 study found that rose oil absorbed through the skin induced relaxation, relieved anxiety, decreased breathing rates, and lowered the blood pressure.
Combine rose oil with a carrier oil such as sweet almond oil, jojoba, or avocado oil and apply it directly to the skin. Or inhale it using an aromatherapy diffuser, use it for an aromatherapy massage, or add it to your bath water for similar results.
Valor Essential Oil Scent
Valor is an essential oil blend of blue tansy, spruce, frankincense, and other essential oils. It uplifts the spirit, promotes good self-esteem, and balances the nervous system. Use Valor oils to help you unwind in the evening and to help stop snoring.
Citrus Oils
Orange, grapefruit, and other citrus oils have a calming influence on the body and an uplifting effect on the mind. These oils are rich in powerful antioxidants that reduce inflammation, facilitate healing and balance the body systems.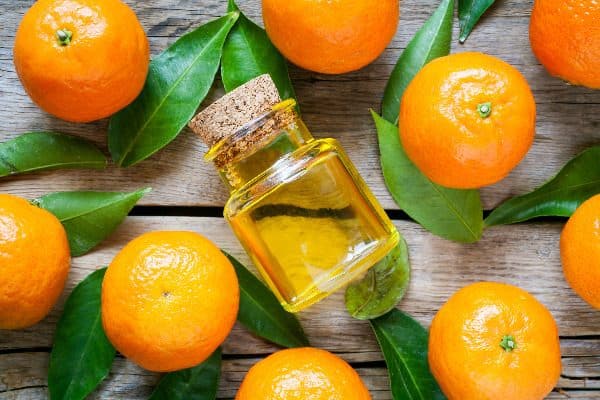 Citrus oils have a stimulating effect on some people; for others, their calming influence helps prepare the body for sleep. It all depends on the individual's biochemistry. You'll need to try citrus oils to see if they work for you.
Tea Tree Oil
Tea tree oil is beneficial throughout the house and has many uses. This essential oil has stimulant properties and should not be beneficial for sleep, yet many users report that it is useful. Perhaps their results stem from its ability to cure a variety of ailments.
After all, you would naturally get better sleep if you are healing and feeling better. We could find no evidence for the use of tea tree oil as an insomnia cure, yet many people swear by it. Furthermore, tea tree oil is one of the most versatile essential oils and should always be at home.
It can also be used together with witch hazel to battle acne (similar to castor oil), helps in diluted form to spray areas to get rid of bed bugs and to keep mosquitoes out of your house. You can also use tea tree oil to make a DIY disinfectant spray without vodka to clean the bathroom and other areas that need sanitizing.
Frankincense Essential Oil
Frankincense essential oil induces a feeling of peaceful relaxation. It acts on the nervous system to reduce the heart rate and reduce high blood pressure. It relieves anxiety and depression while boosting the immune system function and balancing hormone levels.
Used in aromatherapy, Frankincense opens airways, helps reduce pain levels, relieves anxiety and stress, and helps you naturally fall asleep. It is expensive, so you will often find it mixed with other oils that promote healthy sleep.
Eucalyptus Oil
You probably had some form of eucalyptus oil ointment rubbed on your chest as a child to help relieve a cold and help you sleep, or you used it to get rid of a canker sore. You probably didn't know that you don't have to have a cold to get the benefits of eucalyptus oil to sleep.
One of the main benefits of eucalyptus oil is that it opens up blocked air passages, relieving sleep apnea from some causes. If you suffer from this sleep disturbance, it is worth giving eucalyptus oil a try for this reason alone.
Eucalyptus oil also helps relieve mental exhaustion and the stress that accompanies it. If you have a hard time letting go of the day's events, try eucalyptus oil to calm your mind and relax you enough to get a good night's sleep.
Massaging eucalyptus oil into leg muscles can calm the nerves and relieve the twitching, cramping, and restlessness caused by Restless Leg Syndrome. It also reduces body aches and pains due to tired and sore muscles. Its pain-relieving properties and anti-inflammatory properties give you relief from these problems and allow better sleep.
By relieving your aches and pains, allowing you to relax, and by diminishing your daily stress, anxiety, and mental fatigue, eucalyptus oil attacks the causes of insomnia and helps you get a good night's sleep.
Passionflower Essential Oil
Passionflower offers relief from pain and soothes the central nervous system. It can calm a restless mind and help you get a more restful sleep.
The Best Treatments for Sleep Apnea
Sleep apnea is such a common problem these days that you should always consider it if you are having sleep problems. Sleep apnea is believed to affect nearly 40% of us, and half of those cases are severe enough to require intervention.
Eucalyptus oil helps drain excess mucus and opens the airways for clearer breathing. It is also an anti-inflammatory that acts against inflammation in the airways.
Peppermint Oil has anti-inflammatory properties that reduce irritation in the mucous membranes that line the nasal passages. Peppermint may relieve sleep apnea when inflammation of the nasal passages is the cause.
Passionflower oil acts on the central nervous system and calms a restless mind. It is helpful for cases of central sleep apnea, known to be a neurological problem.
Chamomile oil is also helpful in cases of central sleep apnea. It calms the central nervous system while relieving nervousness and anxiety.
How to Use Essential Oils for a Great Snooze
People use essential oils for sleep in many different ways. Much depends on the type used and whether it is best used in aromatherapy or by direct absorption through the skin.
All of the oils listed here are suitable for use in aromatherapy. The easiest and one of the most effective ways to use these oils is to put a few drops of the oil or blend into your diffuser in your bedroom just before bedtime.
How does a diffuser work? The oil will permeate the air, and you will naturally breathe in the right dosage. As you enjoy the fragrance, your stresses will lift, and you will relax into a good night's sleep. Another way to use these oils is topically over your body's trigger points.
Always dilute essential oils with a carrier oil before applying to the skin. Otherwise, skin irritation could result. Use a good quality carrier oil such as organic coconut oil, jojoba oil, sweet almond oil, or olive oil.
For most oils, a 2-3% dilution is recommended and considered safe. Start with the least amount of essential oil in your dilution and increase it gradually as needed once you are sure you tolerate it well.
Mix your diluted essential oil completely, shaking it well in a small glass bottle or container. Glass containers are best; some essential oils will degrade the plastic over time.
Create a Misting Spray
If you don't have a good essential oil diffuser but want to use aromatherapy, a misting spray is an answer. You can spray the oils into the air or onto your pillow and sheets at night before bed.
Mix your misting spray in a small glass spray bottle. Since this recipe uses oil and water, the oil will separate. Shake it well before each use.
Add Essential Oils to Your Bathwater
If you enjoy a calming bath before bed, you can get even more relaxation by adding a few drops of one of the listed essential oils to your bath water.
Rose, lavender, and other floral scents are great for women, while most men prefer a more masculine scent like sandalwood. Choose your fragrance wisely since it will perfume your skin as well.
Use Essential Oil Products at Bedtime
Purchase these sleep enhancing essential oils in soaps, body washes, lotions, hand creams, and bath scrubs for additional ways to use them. Or add a drop to your favorite nightly moisturizer.
Creating Sleep Blends
There is no magic formula for a sleep blend of essential oils. Everyone reacts differently to each oil. Through trial and error, you will soon learn which essential oils work best for you.
You can then make your customized blend for best results. Here is a sleep-inducing essential oil blend to get you started. It has a pleasant aroma as is, but you can always customize it to fit your needs.
Once you have discovered the essential oils that work best for you, blend them in proportions that are pleasant to your nose. Remember that oils applied to the body will leave a lingering scent, like perfume. Likewise, you want your home to smell good from your aromatherapy scents.
Always mix your oils in a clean glass bottle. Plastics degrade over time and can leak. Gently swirl the oil to mix before using it in your essential oils for sleep diffuser or diluting it for other uses.
Are Essential Oils Safe for Children?
Manufacturers have tested few essential oils for safety with young children, so you'll want to use them with caution. Always conduct independent research and consult with your doctor before using essential oils on children.
Essential oils are not to be taken internally by children or babies unless ordered by a physician. Additionally, dilute all essential oils with a carrier oil for use on the skin or in bath water. Full-strength essential oils are too potent for children's sensitive skin and sometimes cause rashes and skin irritations.
Diluting Essential Oil for Children
Babies and children need a more gentle essential oil dilution than adults. Use no more than one drop of essential oil in a tablespoon of carrier oil and mix it thoroughly.
Do not use the oil near the face. If using it for massage purposes, apply to the chest, back, or feet. Important: Always consult with your doctor before using essential oils on babies!
Safe Essential Oils for Children
Essential Oils for Deep Sleep Regarded as Safe for Children:Lavender,Citrus Oils, Roman Chamomile, Rose Oil, Eucalyptus Oil, Frankincense Oil, Neroli Oil, Tea Tree Oil, Sandalwood Oil.
Some essential oils have seen usage for centuries, and users regard them as harmless. A few drops of essential oils in a diffuser before bedtime may make a big difference in the quality of your child's sleep and therefore your own.
How to Choose Essential Oils
You will find many different brands of essential oils, but not all of them are pure. You want to purchase therapeutic grade essential oils in brown or cobalt glass bottles. Other grades of oil may have been made with inferior ingredients or diluted to help bring down the price.
It may even contain synthetic ingredients. Unfortunately, in the case of essential oils, the phrase 'you get what you pay for' often rings true. Don't be fooled by cheap oils that are of poor quality.
For best results, stick to quality essential oils from well-known brands like doTERRA, Young Living, or Edens Garden. There is no use paying a lower price for an oil that won't give you the desired results. It is a waste of good money. Only buy high-quality essential oils for best results.
While you are buying small quantities of essential oils, a little goes a long way. It only takes a drop or two to get the desired results, and one ml contains 30 drops. A 1 ml bottle of essential is enough for 15 to 30 doses.
How to Store Essential Oils for Best Potency
You should receive your oil in a brown or cobalt glass bottle. Light speeds up the degradation of the oil, and it will not keep well in bright light.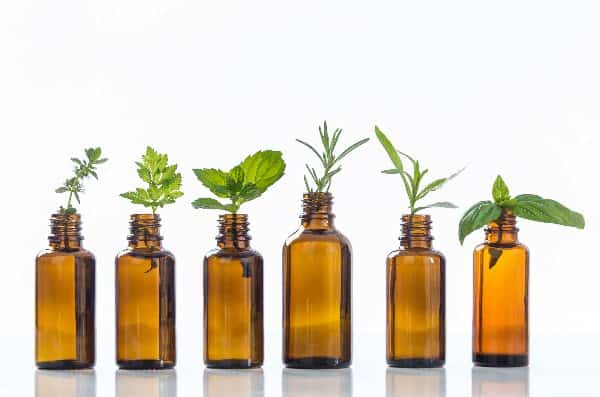 Additionally, heat is an enemy, so store them in a cool, dark place. The refrigerator is ideal if you have space and can keep them away from curious little hands. Otherwise, a cool, dark cupboard is best.
Other Home Remedies for Sleep
In addition to using these essential oils, you should also follow the current recommendations for restful sleep. Creating a night-time ritual and always going to bed and getting up at the same time each day are useful ways to enhance your sleep. Also, pay attention to what you eat and drink in the evenings.
Avoid heavy foods or foods that cause heartburn or indigestion. Skip sugary and caffeinated beverages at night, including soda, tea, and coffee, and limit other drinks to avoid multiple trips to the bathroom overnight. These simple practices, when combined with essential oils, can make a big difference in your sleep patterns and help you get more sleep.
Give These 20+ Oils for Sleep a Try
Restful sleep is necessary for emotional and physical health. Unfortunately, many of us suffer from loss of sleep and the physical stress that too little sleep causes. Sleep Apnea, Restless Leg Syndrome, pain, and other problems add to our woes, and the result is sleep deprivation. It is time to make sleep a priority in your life.
These essential oils can help you relax, get rid of chronic stress and anxiety, and hopefully get a better night's sleep. They can't cure everything that ails you, but I hope they can help.
Everyone is different and not every essential oil will work in the same way for everyone. But the oils listed here have a proven track record of helping induce sleep. You may have to try a few different ones or possible use a blend of several oils to get the desired sleep, but it is worth the effort. Poor sleep can rob you of your health, energy, and mental clarity. You can't afford to go without sleep.
Do you have a favorite essential oil or oil blend that works for you? Please comment here so others can benefit from your wisdom and experience. I've tried to be thorough and list the best essential oils for sleep, but there are always new blends coming on the market and more research is still being done, so let us know what works for you.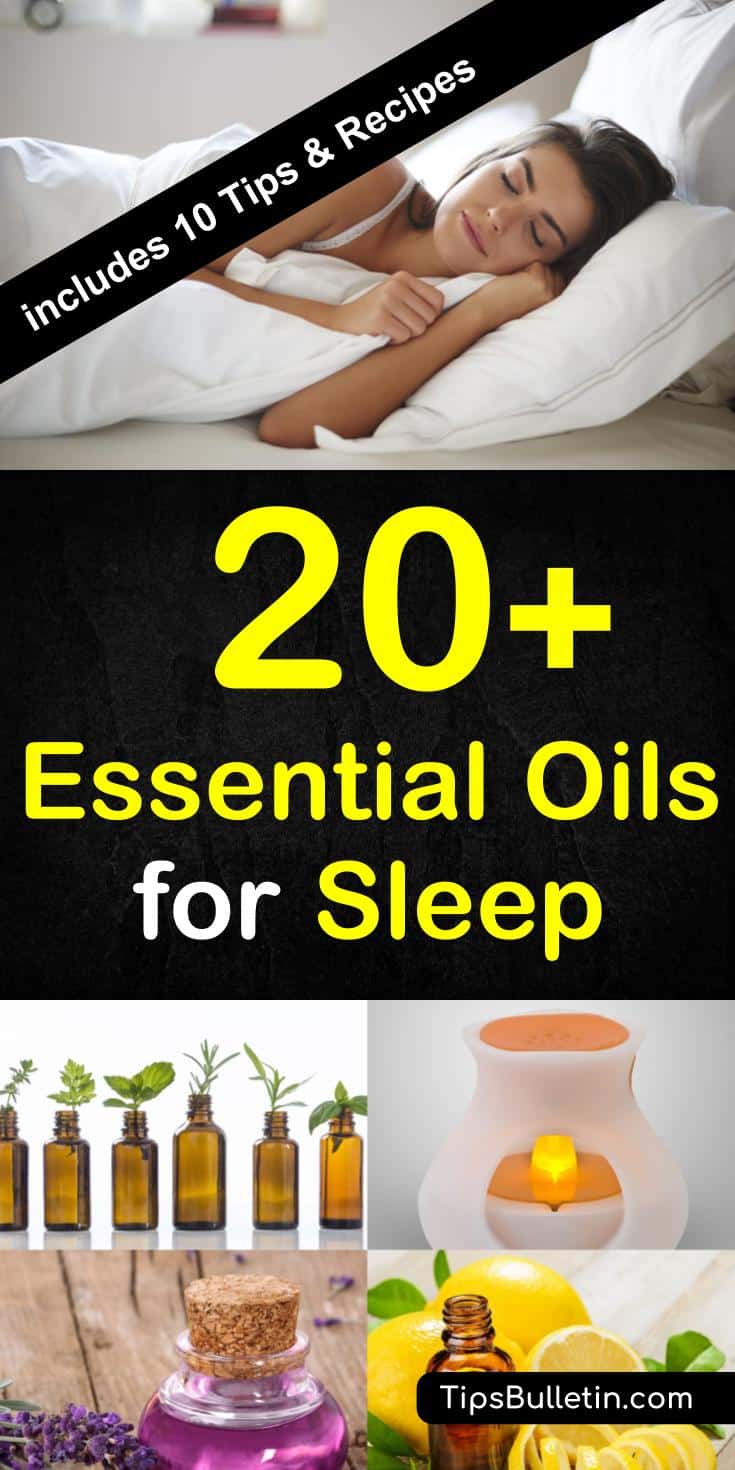 In this article, we went over 20+ essential oils for sleep. We found out what essential oils are good for sleeping, and how does lavender oil help you sleep. Please share this useful article so others can benefit. So many of us are suffering from sleep deprivation these days. I hope this article helps you and those with whom you share it. Here is wishing everyone a good night's sleep.