When it comes to homeownership, there is nothing more important than safety and privacy. This can be as simple as changing the flora in your landscape to create gorgeous hedges and borders. Implementing fast growing evergreen trees for privacy offers a unique aesthetic appeal and a functional purpose that puts many homeowners at ease.
One of the most challenging steps of the hedge-growing process is finding the right species. In addition to height and interest, the growth rate is equally essential to successful planting.
Buying full-grown evergreens to construct your hedges is costly and takes a toll on the tree during the moving process.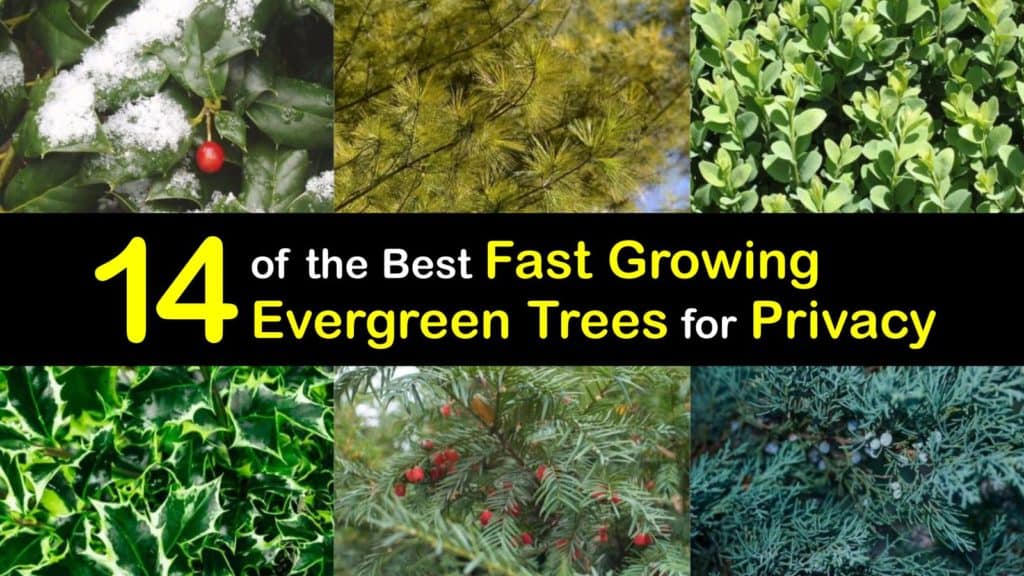 Evergreen Trees with Some of the Fastest Growth Results
As a result, most landscaping projects require smaller trees that eventually grow into their full potential over the years.
Since many of us dread waiting for extensive periods to see our plans come to fruition, adding some speedy growers to the mix shortens that time frame considerably.
Buying an evergreen tree for a low maintenance privacy hedge means you enjoy the beauty all year. No matter what climate you live in, these spectacular trees offer lush foliage with a variety of shades to bring color to your yard, no matter the season.
Nellie Stevens Holly (Ilex x 'Nellie R. Stevens')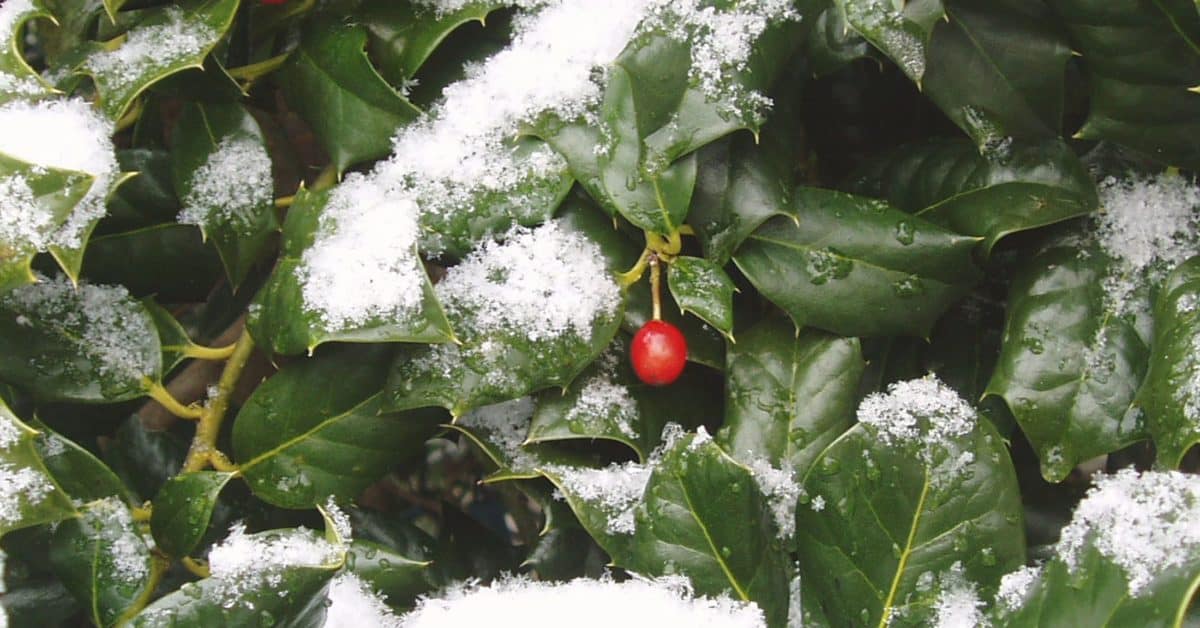 One of the most beloved species of holly trees to use for a border hedge is Nellie Stevens Holly. Its pyramidal and dense branches make it the perfect defense against any onlookers while also ramping up curb appeal.
They stretch up to around 30 feet in height and extend past ten feet wide, adding to their ability to shield your yard from view.
In addition to its fast-growing tendencies, the holly tree generates lovely white blooms in spring, followed by bright red berries that remain over the winter.
The Nellie Stevens variety of holly is a hybrid between the Chinese and English Holly species, which accidentally came into existence after the berries mingled in the early 1900s.
For best results with these evergreen plants for privacy from neighbours, set them in an area where they receive plenty of sunlight and slightly acidic soil.
Green Giant Arborvitae (Thuja plicata): Fabulous Interest All Year Long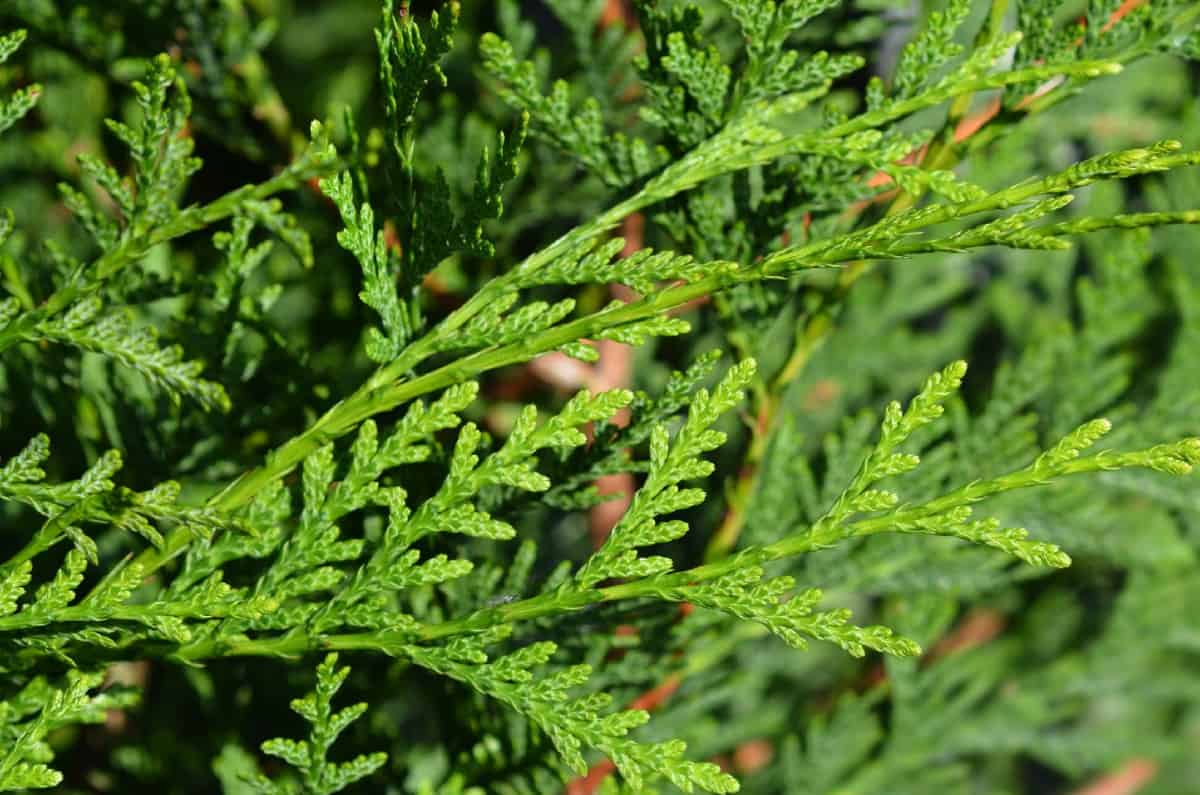 Arborvitae trees come in many different species and are some of the best trees for a privacy screen. When it comes to the Thuja Green Giant, you get a gorgeous piece of landscaping as well as one that grows incredibly fast.
Topping out at 60 feet high and 20 feet wide, this green giant gains three feet each year, which means you don't have to wait long for your screen to fill in the gaps.
As evergreen trees, they maintain their lovely green foliage most of the year, darkening to bronze in the winter.
While full sun is an ideal condition for these trees, they also do well with at least four hours of sunlight. Plant them at least 5-6 feet apart and avoid any wet locations with standing water.
Italian Cypress (Cupressus sempervirens)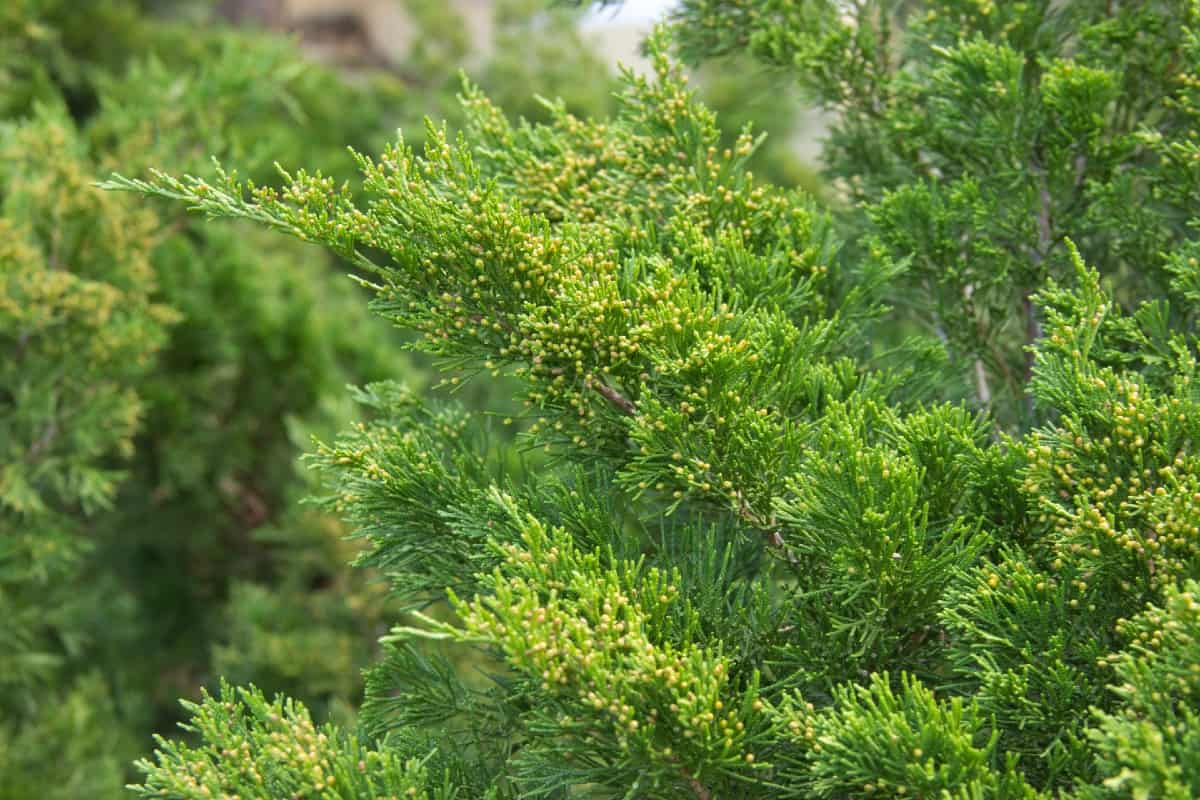 A privacy fence perfect for warmer climates is the Italian Cypress. If you live in United States hardiness zones 7-10, you understand how difficult it is to keep plants alive and thriving in the harsh summer months.
These trees love the heat and even withstand dry conditions with ease. Native to the Mediterranean, the Italian Cypress handles conditions similar to its warm and sunny homeland.
Colder and wetter locations increase the tree's potential for contracting diseases and pests. Be sure to avoid planting trees in wet soil or standing water. Where some take on a bluish-green appearance, others adopt a more golden hue. All grow up to 3 feet a year.
Emerald Green Arborvitae (Thuja occidentalis)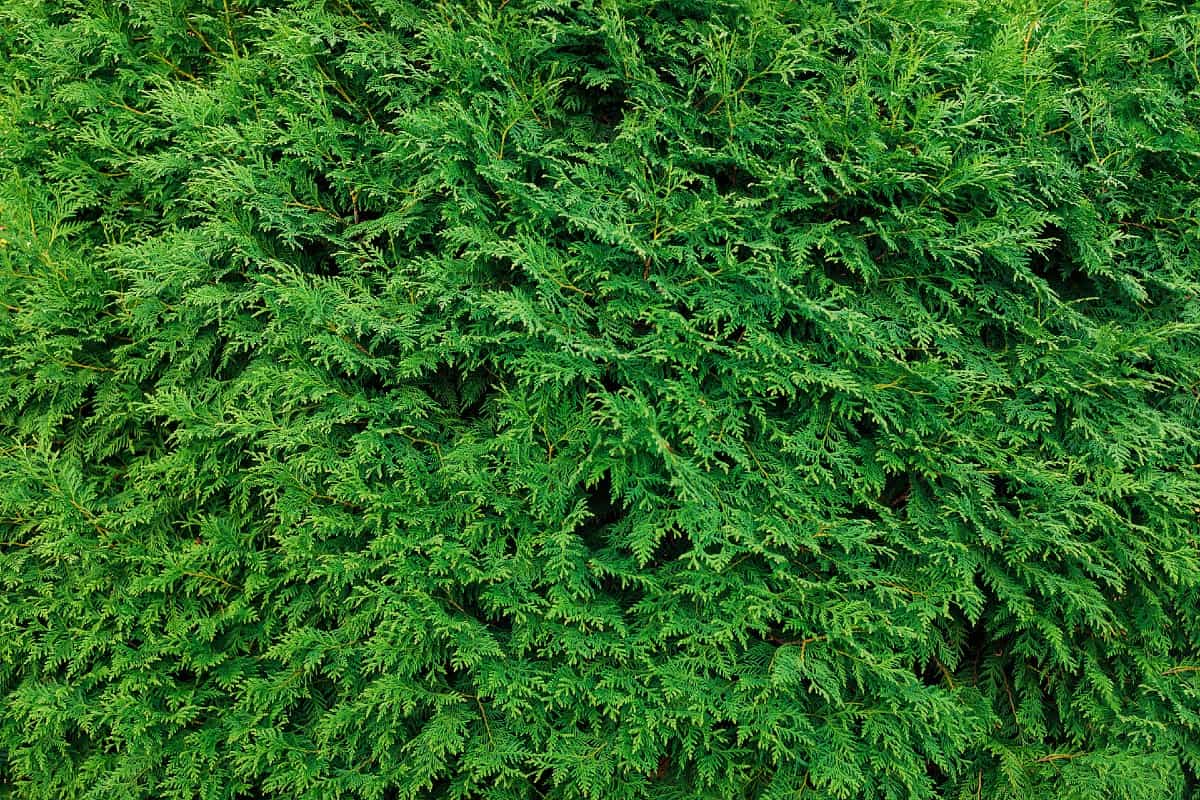 If the Green Giant Arborvitae did not spark your curiosity, then the Emerald Green variety might be the arborvitae family member for you.
There are three major players in the thuja family, well-known as stellar privacy trees, all of which are speedy growers and easy to care for plants.
The Emerald Green variety has a slightly slower growth rate than the others but has significantly less distance to go in terms of height. They top out at around 15 feet tall and only four feet wide, all while looking incredible.
Pruning the limbs is especially beneficial to maintaining the tree's health, especially since weaker branches easily break under the weight of heavy snow.
Yew (Taxus baccata): Versatile Evergreen for All Types of Planting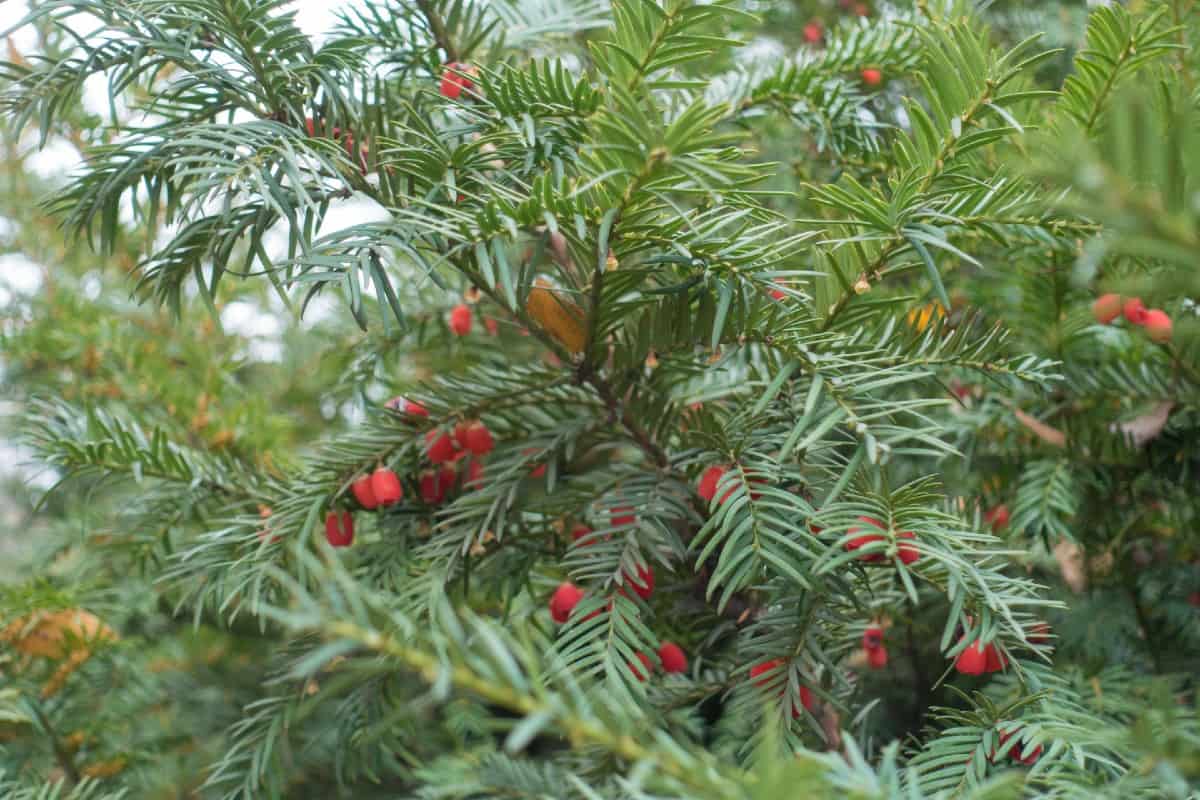 Yew is another breathtaking candidate to add to your yard. Growing anywhere between 15 to 30 feet, it attains more than enough height to keep out any prying eyes.
Its columnar shape and dense, dark green needles also contribute to its stunning physical quality as a specimen of beauty.
Whittling this small tree down to the size of larger evergreen shrubs is also a possibility and takes a little extra time pruning throughout the year to maintain.
Flowers sprout on the Yew tree as early as March and last for one month. Afterward, tiny seeds appear that develop into sweet, delicious berries that are safe to eat in the early fall.
Leyland Cypress (Cupressus × leylandii)
Other common types of fast growing evergreen trees are the Leyland Cypresses. These beloved plants come in a slender shape and often populate Christmas tree plantations as well as landscapes.
Their conformability to numerous soil conditions and fantastic windbreak qualities make them ideal border screens. The needles on the Leyland Cypress's branches are dark green or bluish-green, which lasts every season.
These fluffy stalks make the perfect cover for songbirds looking for a warm, safe perch away from predators in the winter. Make sure to place your tree in a sunny location where it receives at least six hours of bright, direct sunlight each day.
Privet (Ligustrum): Fast Growing Evergreen Trees for Privacy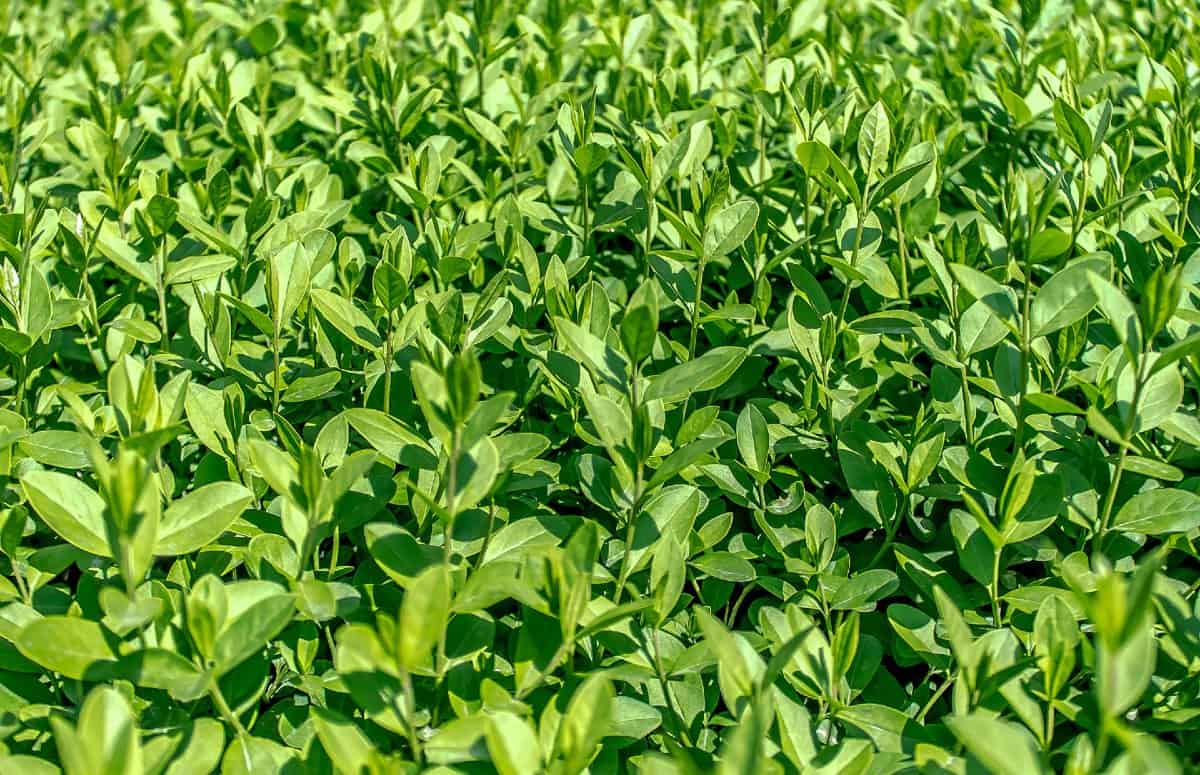 When you imagine the quintessential hedges of gardens and topiary mazes, what most likely comes to mind is Privet, a plant commonly used for such designs.
Growing two feet or more a year, these fast growing privacy bushes are adaptable to most complications encountered when gardening, including drought, heat, and undesirable soil types.
While it is not evergreen in all environments, it is hardy throughout most of the mild climates in the United States. In the summertime, quaint white flowers bloom to attract pollinators such as bees and gorgeous butterflies.
The hedge's ability to withstand numerous conditions, including salt, makes it perfect for lining pool areas and even streets.
Small berries start to mature in September, attracting birds to the branches. Though tasty to most critters, they cause abdominal pain for humans.
Boxwood (Buxus)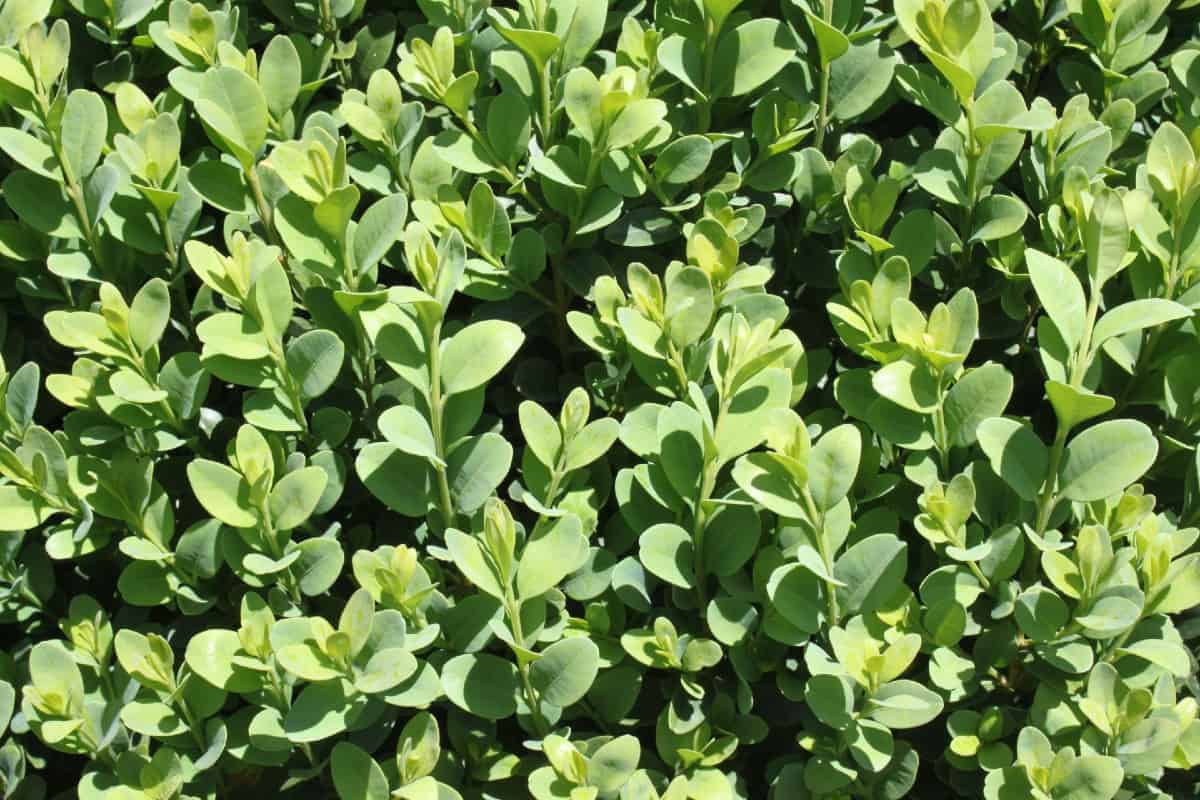 Most boxwoods sit quite comfortably in hardiness zones 5-9 of the United States, preferring milder climates to frigid temperatures or intense heat. Plant these species in a cool, shady area for ideal growing conditions.
One of the best characteristics of Boxwood is its ability to be shaped into various styles and structures. They reach up to 20 feet tall and 8 feet wide, providing a fantastic block of dense foliage to work with in terms of design, and are the best tree to block neighbors from peering into your yard.
The biggest drawback with Boxwood is that it contains a toxic alkaloid to humans and animals. This toxin is encountered by either skin contact with the sap or by ingesting the leaves, which causes skin irritation or intestinal problems, respectively.
Eastern White Pine (Pinus strobus)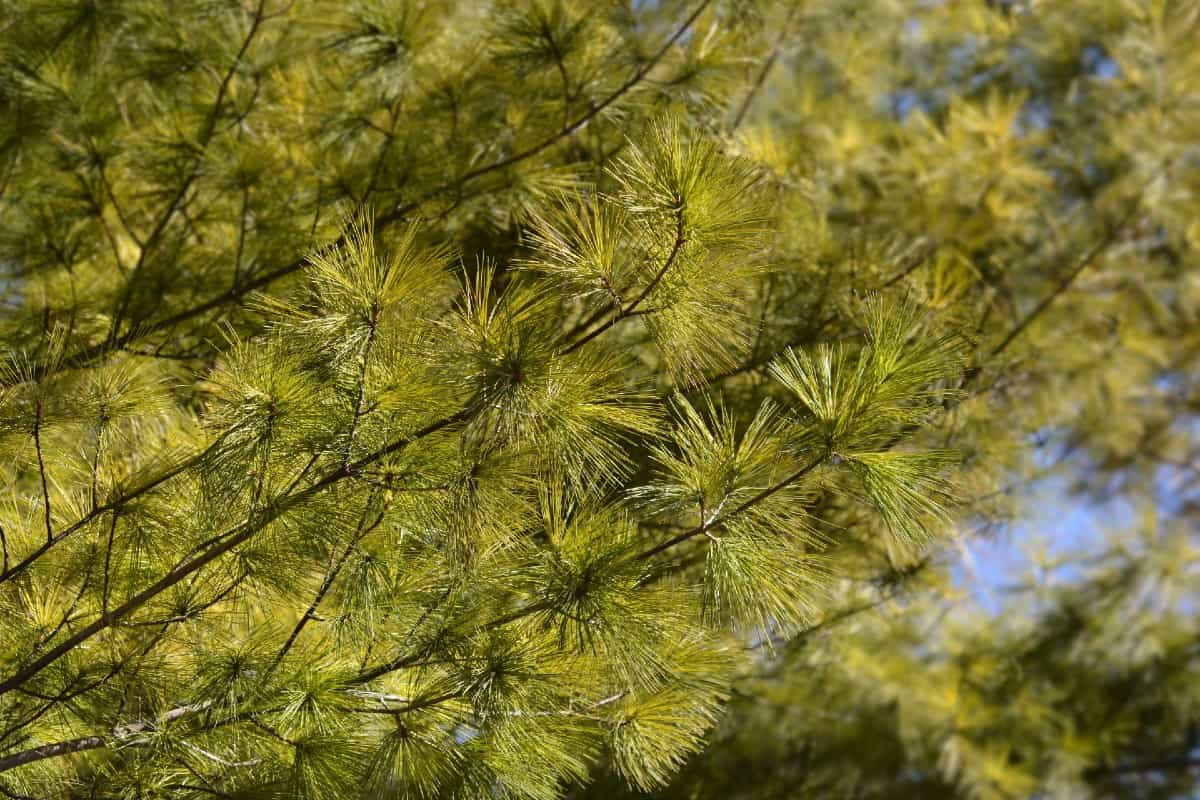 If you are a fan of taller trees, you can't go wrong with the Eastern White Pine, the tallest conifer native to eastern North America. These fast-growing pine trees have soft, bluish-green needles that give these pine trees their unique texture.
By adding at least two feet each year to its height, the tree stops after reaching around 80 feet. While it is the biggest tree on our list, pruning this tree to the size of a shrub is also possible.
This takes a ton of work to maintain its size but is a testament to the tree's versatility in landscaping. These fast growing pine trees prefer the fresh air and wide rural areas and do not fare well in urban environments with high exposure to pollutants.
Red Cedar (Juniperus virginiana): Incredible Tree for Songbirds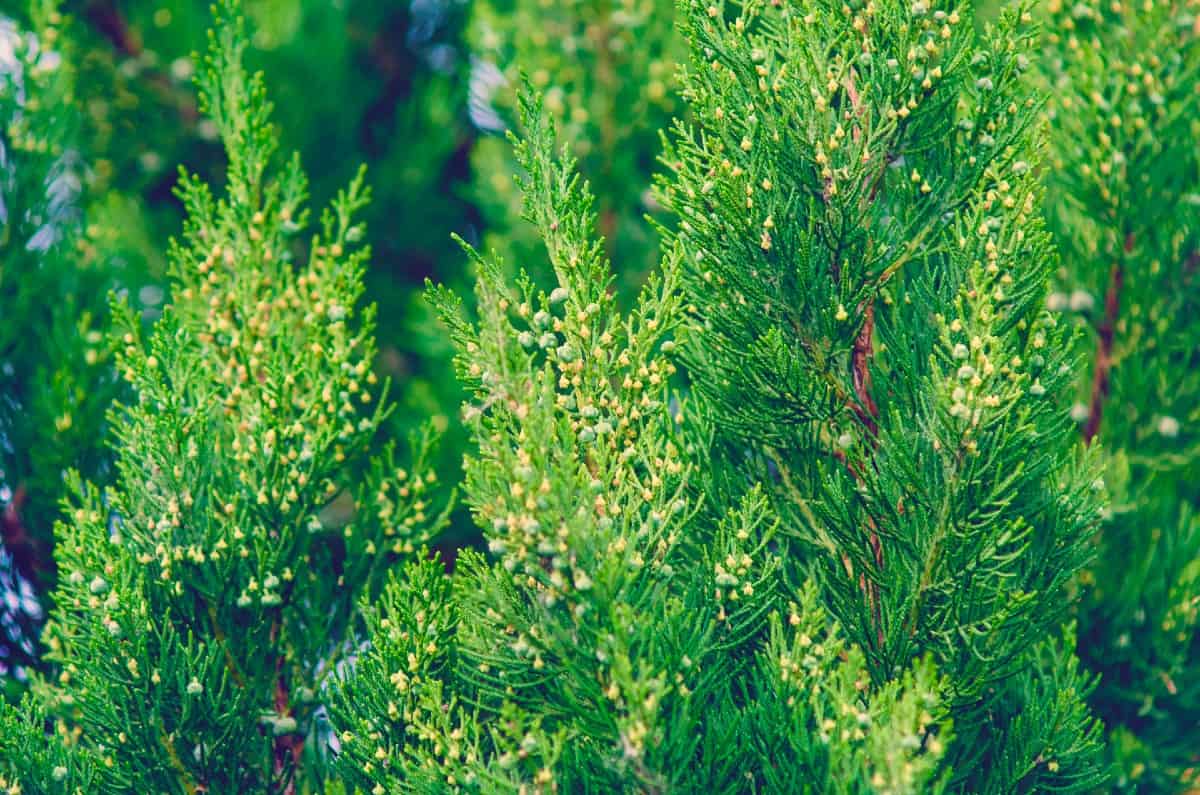 Having a little extra privacy doesn't mean you have to keep everyone out, especially when it comes to the lovely songbirds that return year after year.
Red Cedar is one of the best privacy trees for attracting birds of all types due to its berries and evergreen branches.
The fruits that appear in September attract birds like Cedar Waxwings, while the dense foliage forms the ideal home for sparrows and mockingbirds.
This species is relatively low maintenance and handles a wide variety of growing conditions, as well. Tolerant of most soils, it also withstands salt, drought, and even occasional flooding.
Cedars need plenty of sunlight, so shower them with at least six hours of light each day by placing them in wide, open spaces.
American Holly (Ilex opaca)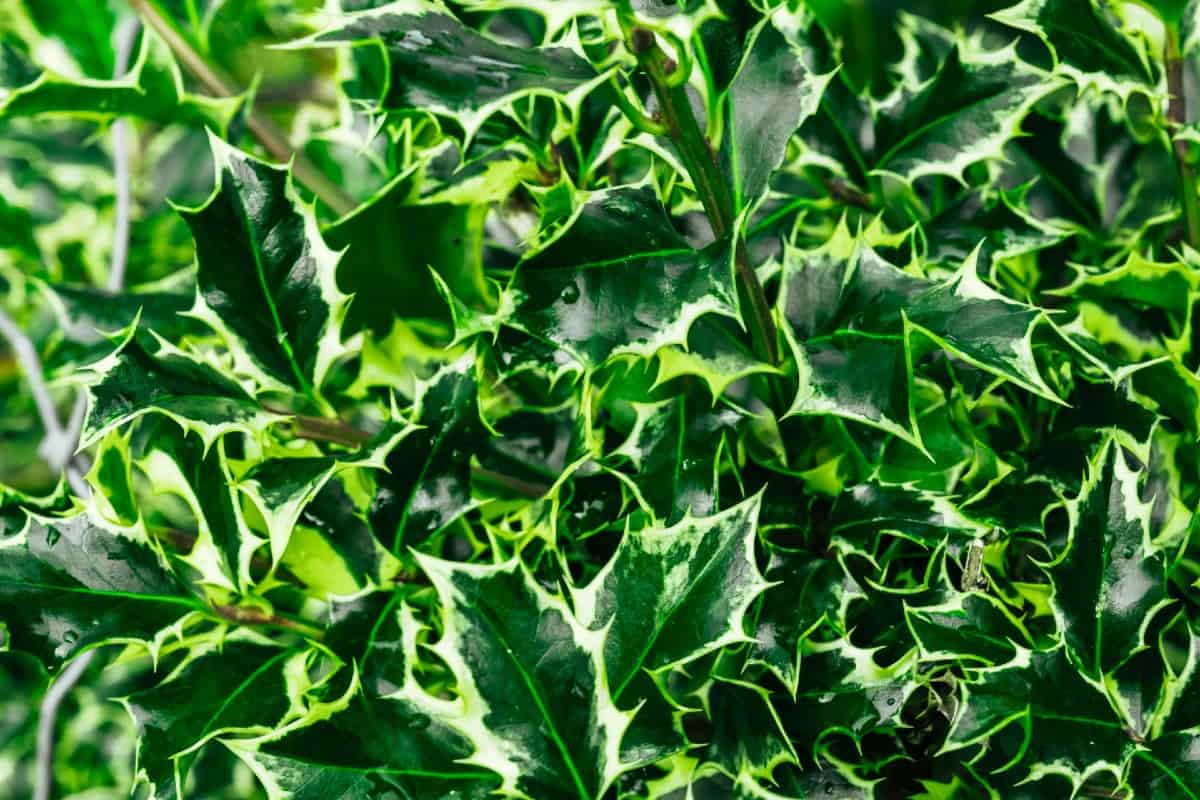 Most recognize American Holly as the plant that adorns homes and paintings around Christmas time. The iconic red berries brighten the dark green leaves in September and last through October.
Though many songbirds love these tasty berries, they are purely for decorative purposes for humans. Also known as White or Christmas Holly, this species blooms with creamy white flowers that give off a light, pleasant aroma.
Its leathery leaves remain green all year, completing its winter look with vibrant colors in a monochromatic season. It is possible to grow these as a tree or a hedge, as long as they receive partial to full sun during the day.
Skyrocket Juniper (Juniperus scopulorum Skyrocket): Sturdy Tree for Harsh Winters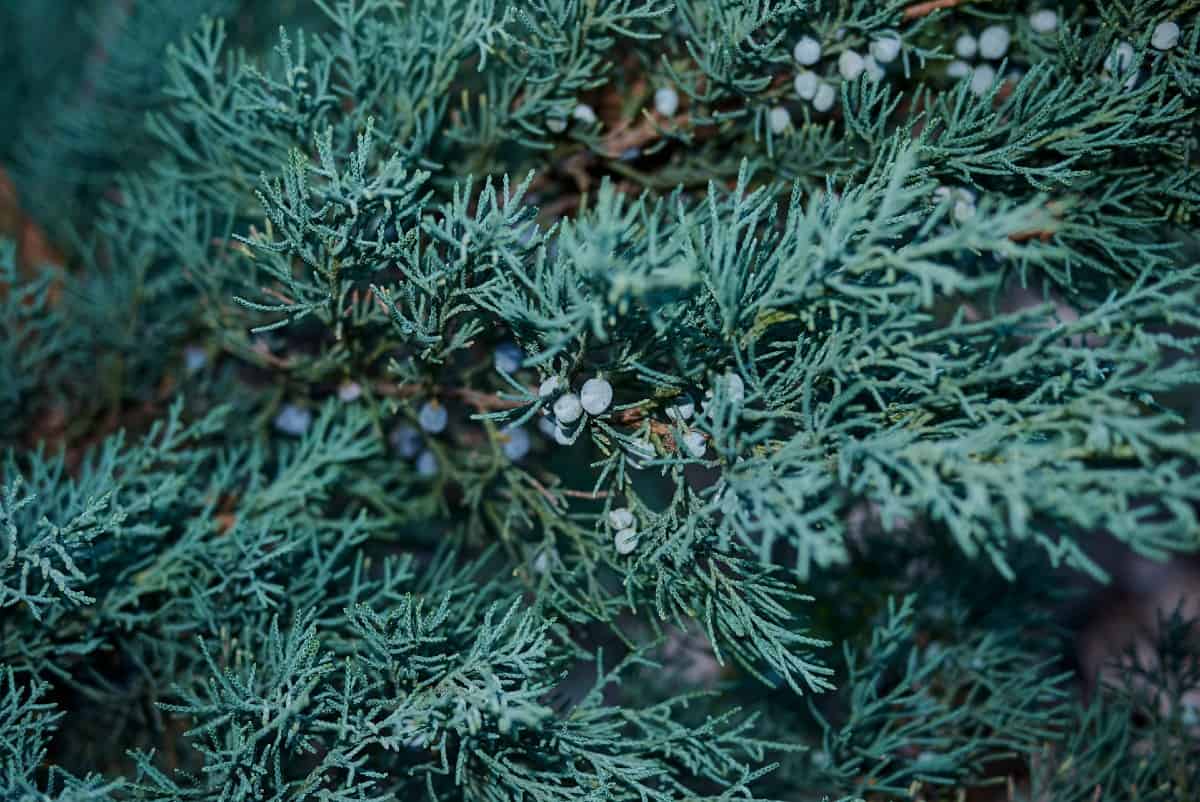 Another low-maintenance plant for beginners to start with is the Skyrocket Juniper. This species receives its name for the very narrow, columnar shape it grows in, similar to a space rocket ready for launch.
The conifer's sturdy branches are highly durable and make them excellent windbreak hedges. Skyrocket Juniper takes only about two years to reach its mature height.
As long as it acquires plenty of sunlight and occasional water, it flourishes without little help or pruning.
Because it is tolerant of most circumstances, including erosion and coastal exposure, you often see them in urban areas, roadsides, and other locations where many plant species struggle.
Blue Spruce (Picea pungens)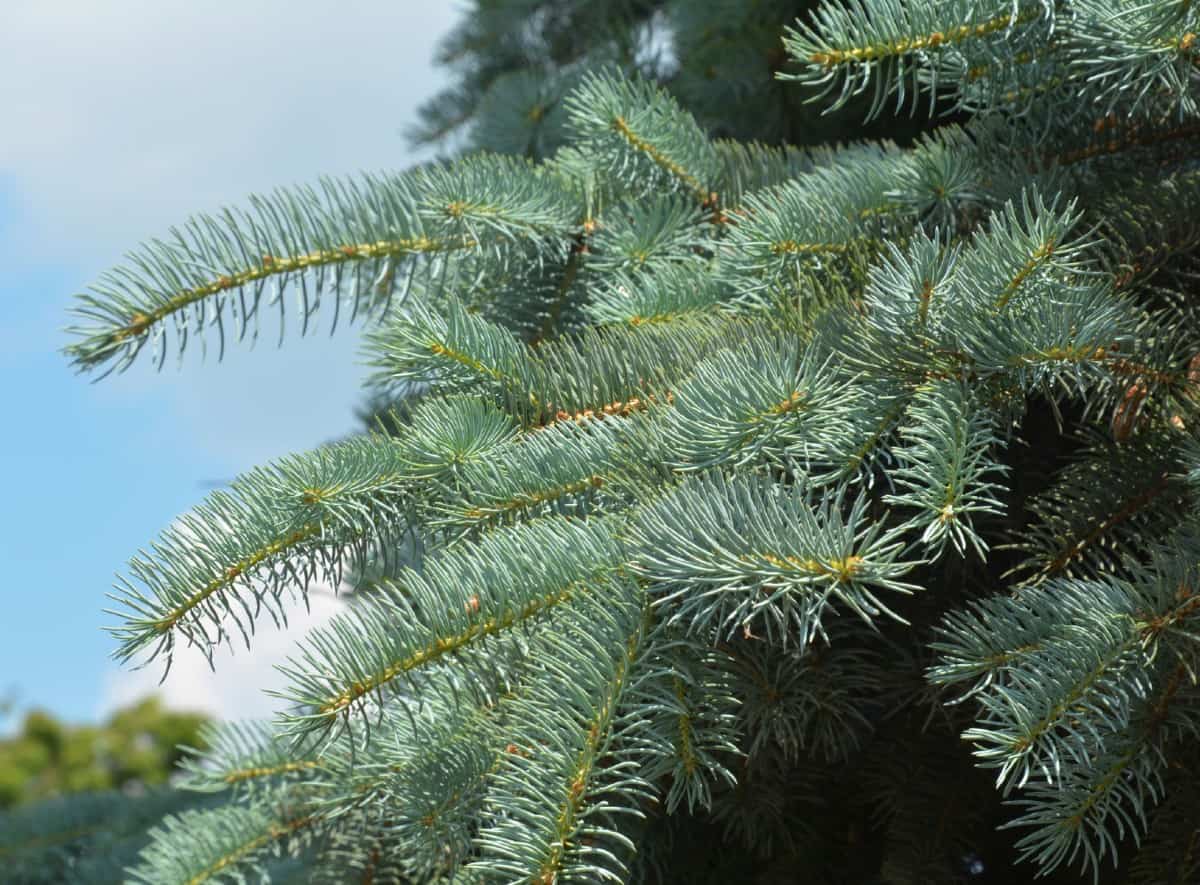 Blue Spruce grows the fastest when it's younger but has fantastic results for those looking for a little variation in color from the typical green. All year long, stiff needles on the spruce's branches take on a vibrant silvery-blue hue that is sure to delight.
The best time of year to plant Blue Spruce is in late winter or early spring, depending on the climate where you live.
The tree provides shelter and pinecone seeds for many birds. Make sure the plant is in a location to receive more than enough sunlight throughout the day.
Indian Hawthorn (Rhaphiolepis indica)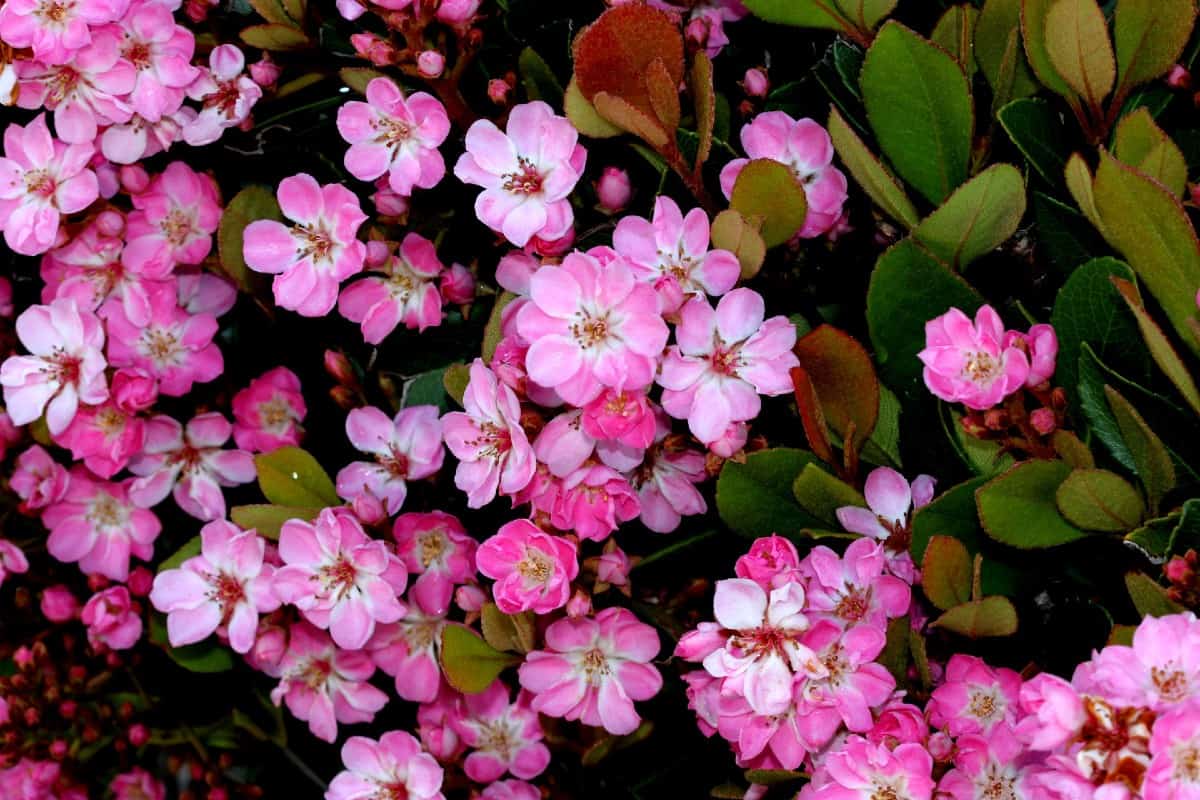 Some homeowners love the potted plant aesthetic, which is also a great way to build up your privacy hedges. One of the grandest potted specimens is Indian Hawthorn. They function as either shrubs or small trees and provide plenty of interest year-round.
Attaining at least two feet annually, this Hawthorn remains dark green throughout most of the year with a purplish tinge in winter.
They are also perfect for seaside planting, tolerating salinity in the soil much better than most plants. Offer full sun and afternoon shade only in intense heat.
Privacy is a token for any homeowner to hold, though it's something you rarely want to wait too long to possess.
Not only do these magnificent species outshine deciduous trees by staying green and full all year long, but they also rise to the occasion quite literally by growing faster than the average tree.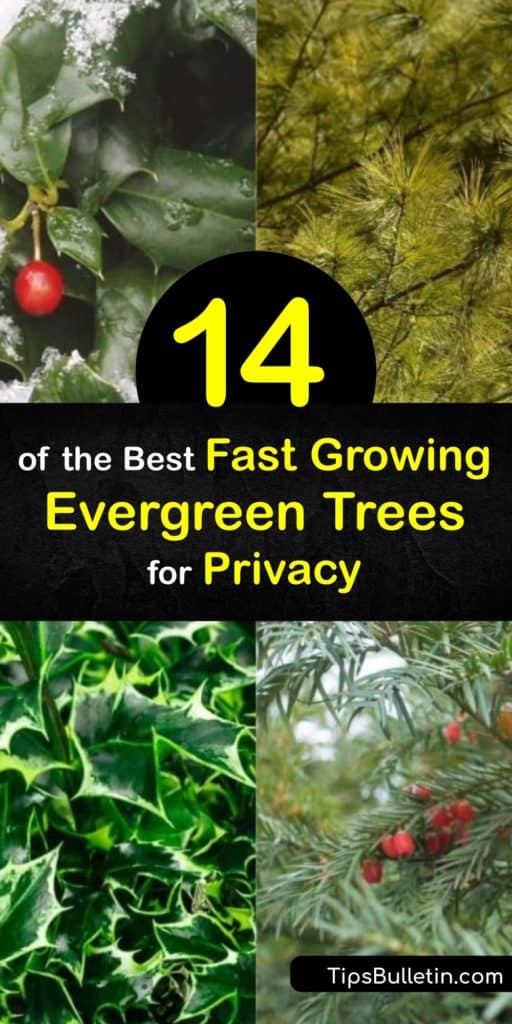 If these phenomenal tree and hedges choices have inspired your next gardening project, remember to share these fast growing evergreen trees for privacy with everyone you know on Facebook and Pinterest.